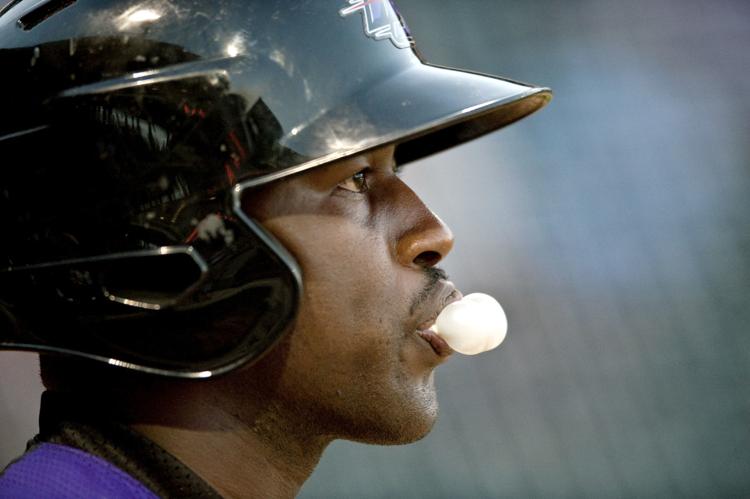 Running to first base after hitting a baseball doesn't seem like a big deal. But to a Tee-ball Little Leaguer it can be a major accomplishment. C.J. Beatty, a former standout at Glenn, may not have realized it at the time, but it was perhaps the beginning of his road to professional baseball.
Baseball wasn't necessarily his preferred sport. "I played baseball, basketball and soccer," Beatty recalled. "I really wanted to play football, but my mom was so fearful of me getting broken up in football she said no."
As the saying goes, 'Mom knows best.' Beatty stuck with baseball. "I still to this day think I'm the best Tee-ball player on Earth because I knew how to run the right way," he said, laughing. "I was always told, 'Hey this guy is pretty good.' I still hold the record of 17 home runs in the South Little League."
The compliments didn't sink in until he was 12 years old.
"I really began to see the magnitude of what I could do," Beatty said. "I started to drink the Kool-Aid. I can go pro."
Beatty played shortstop in his early Little League career. "I didn't start playing outfield until I was 13 years old," he said. "I was the shortstop. I loved it. You got a lot of attention. You were always involved in every play."
It took some time before he settled in to patrol the outfield. "It grew on me," Beatty said. "I loved throwing people out. It was a lot of responsibility."
He studied the play of Ken Griffey, Jr., a 10-time Golden Glove winner who played most of his career for the Seattle Mariners and Cincinnati Reds.
"He became my idol," said Beatty, "getting all those Golden Gloves."
Beatty transferred to Glenn High School during his junior year in 2004. His senior year would the last year legendary Coach Dale Ijames would coach the Bobcats.
"I call him one of my founding fathers of baseball," Beatty said.
"He continued to push me beyond my limitations. I played for the (Kernersville) Bulldogs (a wood bat summer league team.) I wore that jersey proudly."
Deciding where he would play his collegiate career was a daunting task. "I had over 65 offers," Beatty reminisced. "At first UVA (Virginia) was very heavy on me, but I decided on in-state for travel purposes.
"I always went to church every Sunday. We would have these big Sunday dinners with my family."
After ruling out N.C. State and Elon, Beatty chose N.C. A&T. "N.C. A&T offered me a full scholarship," Beatty said. "They said they were going to build the team around me."
Beatty spent three years on the Aggies' diamond, and then came the moment of a lifetime. "I took a contract with the Cardinals," he said. "Having that goal when I was 12 years old and then hearing my name called at a draft party at my aunt's house was surreal. Everything was in slow motion."
Beatty played for the Johnson City Cardinals, Quad Cities River Bandits and Palm Beach Cardinals. After his contract was up, he played independent ball. And then came the call.
"The Chicago White Sox called me out of free agency and put a cherry on the top when they said I would be playing in Winston-Salem, my hometown," he said.
"Playing at BB&T Field was incredible. It's one of the top minor-league parks in the country. The atmosphere is great, and the downtown scenery beyond centerfield is beautiful."
After his playing days concluded, Beatty became a pro scout and gives motivational speeches. "I'm not affiliated with any team," he said. "I try to speak two or three times each month. A lot of the things I tell them stems from the failures in my own career."