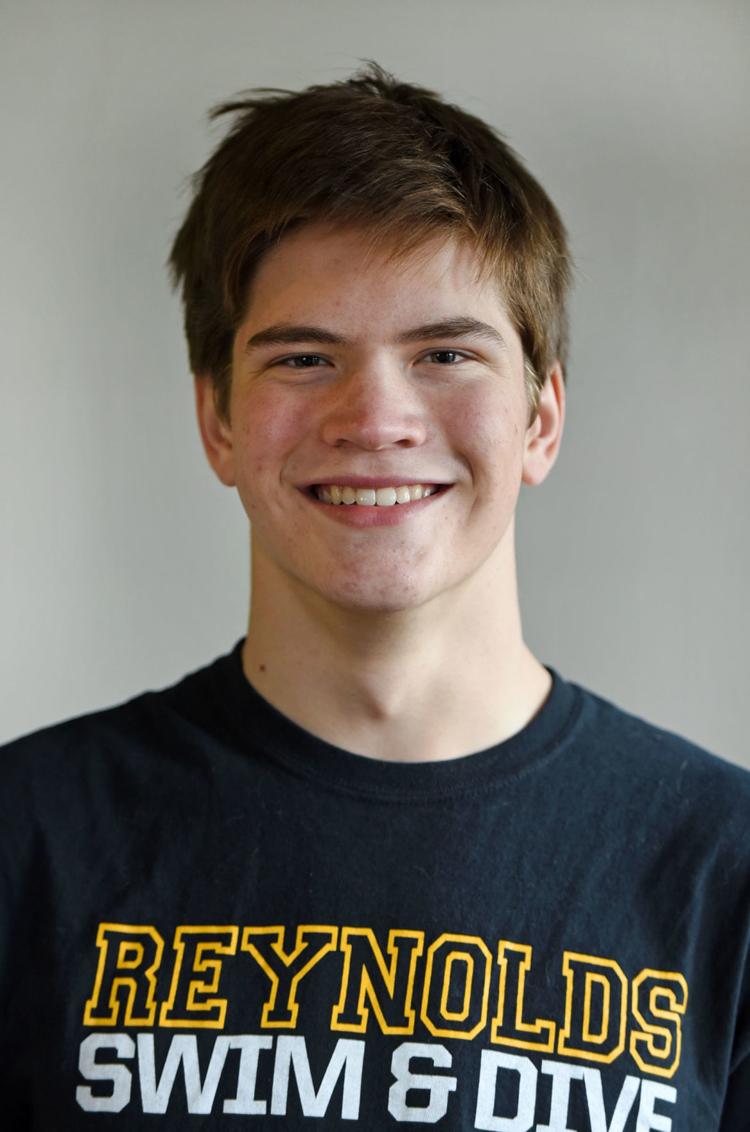 Ben LeFevre doesn't spend much time at Reynolds. All of LeFevre's classes are at the Career Center. But, LeFevre, a senior, maintains his connection to the school by competing on the swim team.
LeFevre has been swimming competitively most of his life. He started with the Sherwood Sharks summer league program after kindergarten. He has competed all four years at Reynolds and has also been swimming for the year-round TYDE club since he was in the third grade.
"I like the competitive nature of the sport and the community you build around it," LeFevre said. "I take all of my classes at the Career Center. The Reynolds swim team has given me a connection to the school and the people I've known for four years. It still feels good to be a Reynolds Demon."
Swimming year-round can take its toll. "There are days when I think this isn't what I want to do every afternoon in the short term," LeFevre said. "At the end of the day it's still something I enjoy each day. If it wasn't something I enjoyed, I would have stopped a long time ago."
Year-round swimmers are only required to attend 10 school practices. Instead of waking up for an early morning practice, LeFevre will head to the pool for a two-hour afternoon workout.
"I don't go to a lot of the morning practices," he said. "Last year I switched from TYDE to Enfinity (another year-round team) for three months. That was three months of morning practices. I missed the other community, so I went back to TYDE."
Some of his fellow Demons teammates also swim for TYDE. LeFevre said he enjoys the fellowship of those on the Reynolds team who don't swim year-round. "The Reynolds team is made up of TYDE and non-year-round swimmers," he said. "I like how we are collectively on team."
LeFevre said Reynolds practices are more laid back and meets are team-oriented. "You are more focused on individuals dropping times in year-round," he explained. "High school is more about team scores. You can rely on other teammates. It's much less intense."
He swims the 100 breast, the breaststroke on the medley relay and the grueling 500 freestyle. "I'm primarily a breast stroker," LeFevre said. "It's always been my favorite."
Swimming the 500 came about by accident. "My freshman year my coach put me in the 500," he recalled. "I've grown to like it. It's nice to be able to relax when I'm swimming it. It gives you time to adjust your stroke and see the race and exactly how you want to swim it."