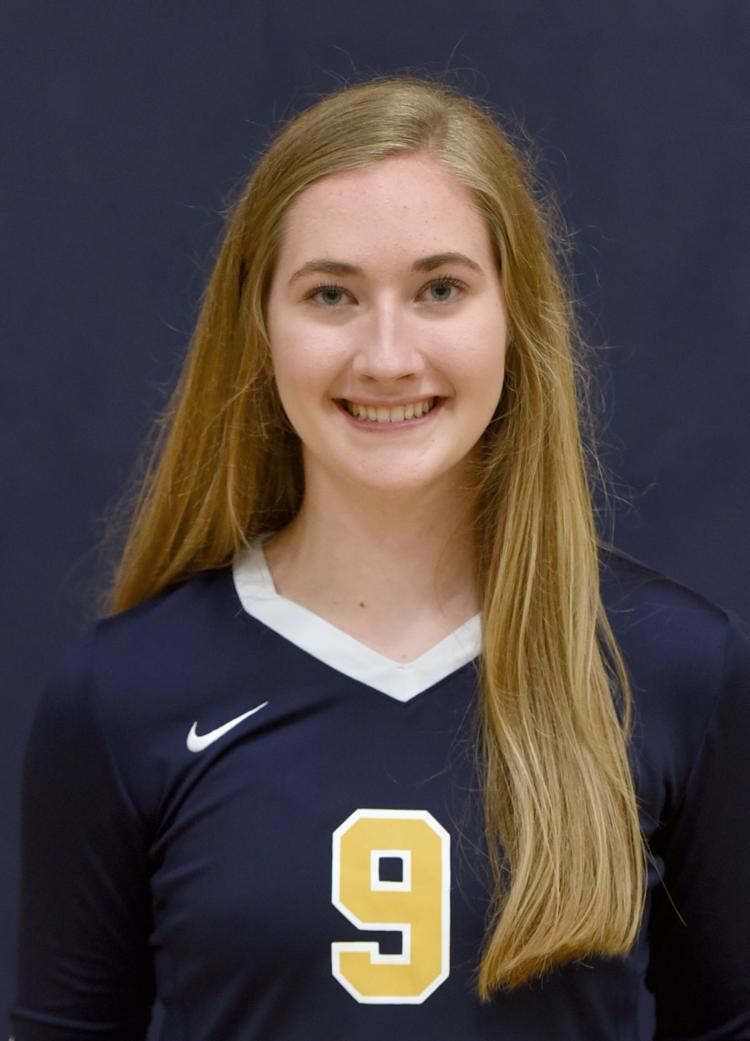 Senior Ashleigh Kiger of Mount Tabor had never touched a volleyball when her father signed her up to attend a clinic at Wake Forest University several years ago.
"I walked in their gym and I didn't know a single person," Kiger said. "I had never played. I knew their coach was going to be there and that made me even more nervous. But I think I caught on quickly and felt an almost immediate connection to the sport, more than any of the other sports I had played growing up."
Kiger, a three-year varsity starter for the Spartans as a middle hitter, has found her niche.
She played soccer and basketball and participated in gymnastics and dance in her younger years but was never quite fulfilled.
"As soon as I walked out of that clinic at Wake Forest, I knew I found something I was passionate about," Kiger said. "I knew it was something I wanted to put my energy towards. Volleyball has brought me a lot of joy since that day."
Kiger started playing club volleyball for Champion, then moved to Set Point and eventually Twin City Volleyball Academy. It was with Set Point where she met Robyn Wesselman, the Spartans' coach.
"I have gained a lot of knowledge since my sophomore year," Kiger said. "I know if I make a mistake and look at (Wesselman), I know exactly what she will tell me to do next. I have that comfort level with her."
Kiger said that the pace of the game is what sets it apart from other sports and that she enjoys the team camaraderie.
"One of my favorite things about volleyball is that after every point, we always come back together on the court," she said. "I love the team aspect of it. You are out there and can't do anything without a good pass or a good set. I jut enjoy how connected we all are."
One of Kiger's favorite memories came during her sophomore year in the Piedmont Triad 3-A tournament championship match against Southwest Guilford.
"The whole football team was there, and it got loud in the gym," Kiger said. "We ended up winning 15-13 in the fifth set. After we shook hands with Southwest, we all stormed the court and gathered around to chant and cheer 'W,' which we always do when we win. It was cool to be a part of that."
Kiger, who is also the Vice President of the Student Council, president of the French Club, editor of the school newspaper and active in STAND, wants to attend North Carolina and eventually become a pediatric dentist or pediatrician.