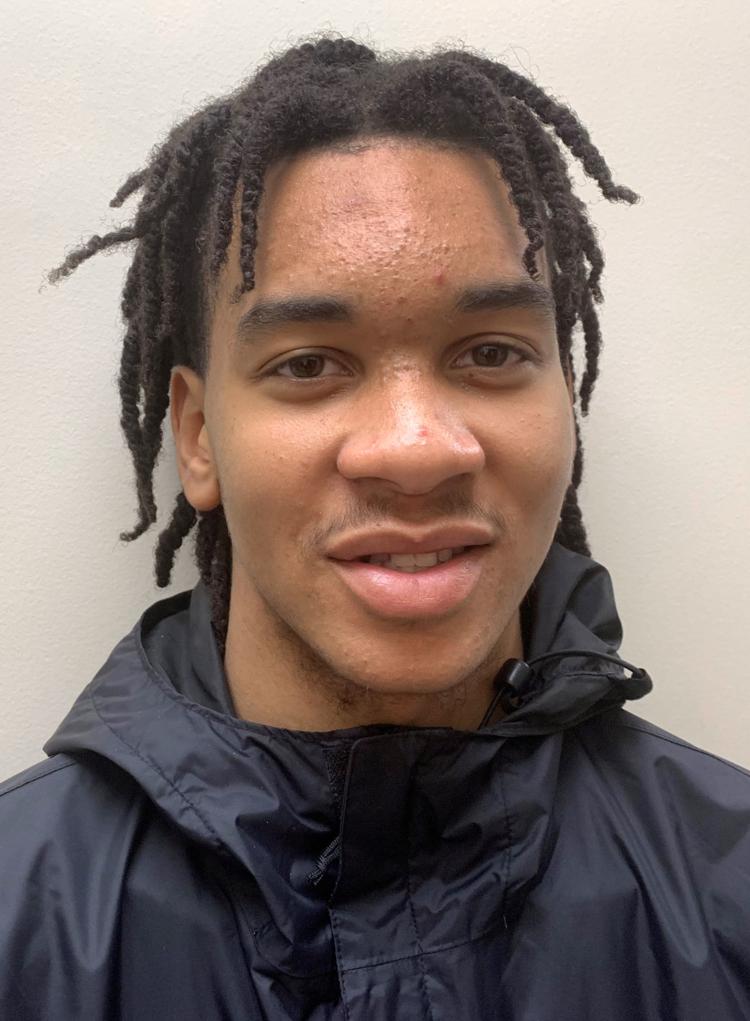 The long grind of a basketball season is one of the things Anthony Sellars likes most about the sport. "I just like the grind every day," said Sellars, a junior at Winston-Salem Prep. "I like the friendships you make, and you get to meet a lot of new people."
Playing for the Phoenix usually means that grind lasts longer than most schools' seasons. Winston-Salem Prep is almost always in the running for a state championship.
Sellars moved up to the varsity team last year. He especially enjoys the challenge of playing for a state title. "Moving up from JV means you get to play for a state championship," he said. "You play bigger competition."
It also means more is expected from the players. "There's more accountability," Sellars said. "There's more responsibility."
The Phoenix lost key players from last year's team, which increased Sellars' responsibility this year. "I was not a leader last year," he said. "I have to be a leader this year."
Building trust is one of the ways he helps. "Coach (Andre Gould) talked to us about that," Sellars noted. "We have to learn to trust. He said we can do that by talking to each other every day.
"We can text each other, go places together. We can even go to the gym. He's always talking about the little things. I'm working on that."
Sellars said playing with several teammates on his AAU team, Team Winston, also helps. "We are traveling together during the summer," he said. "We're staying at the same hotels. That's how we build trust."
Sellars stands 6-6 and plays the wing, but he considers himself to be versatile. "I play the three (wing) and four (power forward) spots," he said. "There were some big challenges over the summer where I worked out as a wing.
"The players that play inside get rough with people. I have to be more physical. I'm closer to the basketball so I can score. But I'm versatile. I can guard. I can do a little bit of everything."
Sellars said he's learning to accept criticism and how to handle frustration. "Once I learn how to take what coach says and not take it as a personal thing, I think I will be a great player one day," he explained. "I get frustrated, but I've learned this year to control what you can control."
He's determined to prove the naysayers wrong. "It's real hard when people in the stands are calling you names," Sellers said. "Those are moments you live for, to prove them wrong."