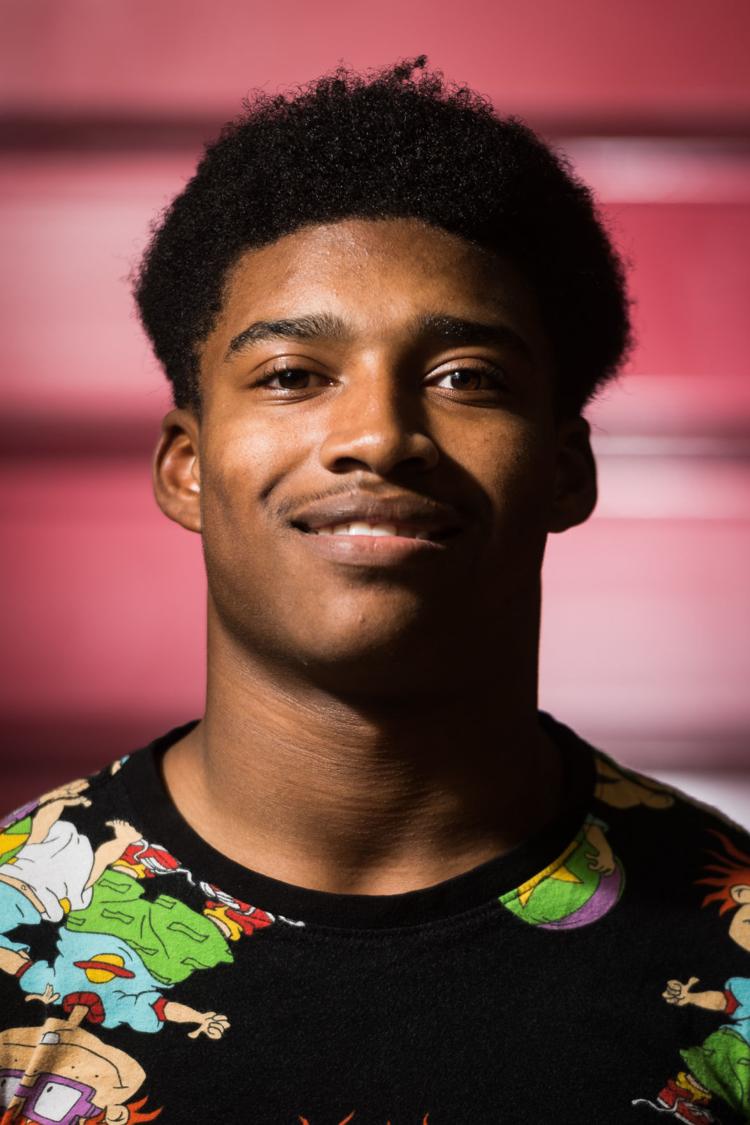 Anthony Brannon is determined to prove all the doubters wrong. "I just think about all the things that brought me down and the people who doubted me throughout life," said Brannon, a sophomore wrestler at North Forsyth. "It makes me work harder."
That hard work is taking place on the wrestling mat and football field. Brannon was a star running back on the junior varsity football team this season. His record in wrestling currently stands at 26-5.
His brothers influenced him to try wrestling. "My two brothers wrestled so I thought I would give it a try," he said. "I like it because it's a physical sport. You can actually put your hands on someone without getting into trouble."
Brannon likes the weekend tournaments, but not the early wakeup they require. "I like traveling with the team to matches," he said. "I don't like waking up and being at school at 6:30 or 7 on Saturday mornings."
Learning the moves and techniques were a challenge for Brannon last year. "At first I struggled," he said. "I didn't know any moves. I didn't like it at first, but I kept working and practicing."
Quitting crossed his mind. "I thought about it," said Brannon. "But I'm not a quitter. That's just not me."
Adding to his frustration last year was a late start in wrestling. "I started late because I had a concussion from football," Brannon recalled. "That's why I struggled at first."
He wrestled in the 120-pound weight class last year and has moved to 126 this season. "The lower weight classes are quicker," he said. "You have to know a little bit more."
Brannon said he prefers to pin his opponents early in matches. "Most of my wins are by pins," he said. "It's real tough if you get into the third period. You just want to get it over with.
"You just have to keep working and don't give up. You don't want to do anything that could jeopardize the match."
North Forsyth dropped from a 3-A to a 2-A conference this year and Brannon has welcomed that change.
"It is easier in our new conference," Brannon said. "My toughest match was against Ledford. I couldn't finish the match.
"I hurt my shoulder really bad and the trainer and coach wouldn't let me finish. I felt embarrassed."
Brannon has one goal this year. "I want to try to become a state champion," he said. "I just have to keep working and beat any person who stands in the way of that goal."