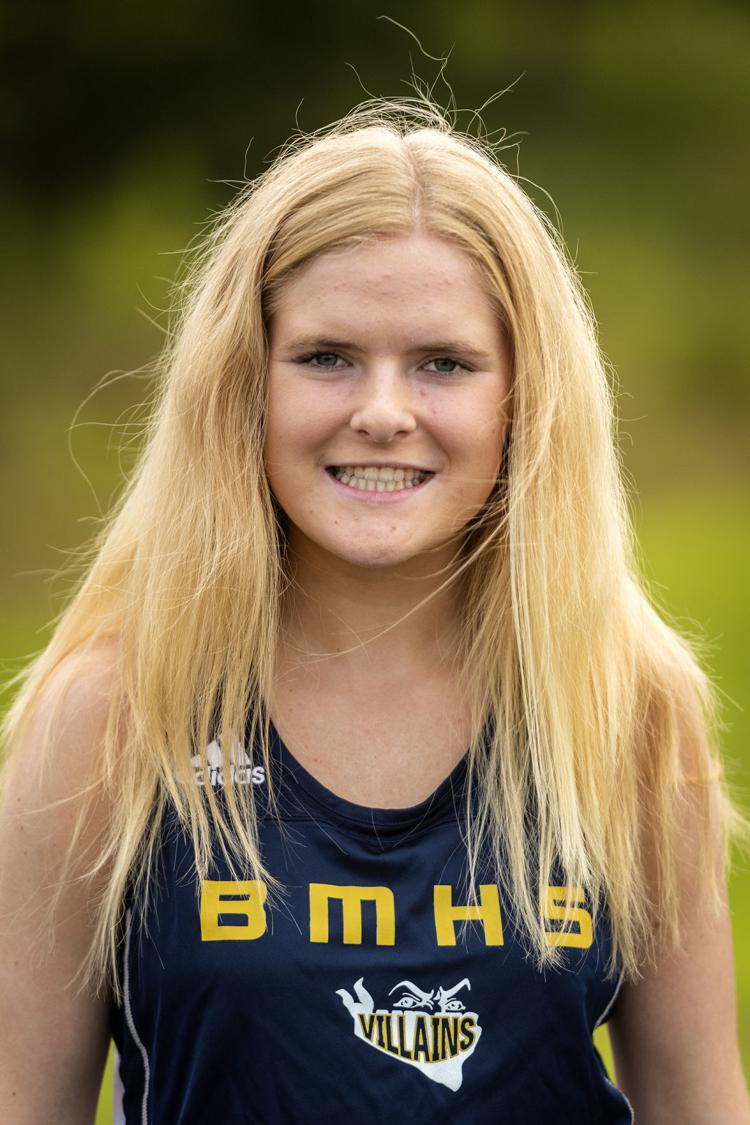 As much as Anna Seach would love to run with her cross-country teammates at Bishop McGuinness at this point of the young season, the sophomore will have to wait another month or so to do so.
That pains Seach, who has been running 5Ks since she was in kindergarten and comes from a family of runners, to no end.
Seach is still recovering from a knee injury she suffered during the Villains 12-1 against Bear Grass Charter in the second round the NCHSAA Class 1-A soccer tournament back in May.
"I was running toward the ball on the other side of the field and the goalie came out at about the same time," Seach said. "The ball had just bounced in the air and I was about to kick it, and the goalie ran right into my right leg and sent me flying. I knew immediately something was wrong."
Seach had to wait out a 3½-hour bus ride home following the game and almost two weeks before she learned the extent of her injury: three mild impaction fractures of her right knee. It brought an end to a busy freshman year for Seach, who also ran cross-country last fall and played JV basketball during the winter.
The team's trainer was at the game and kept a close eye on the knee in the days that followed the injury. Between the swelling and the bruising, she detected fluid as well, prompting Seach to visit the doctor for an MRI.
Seach didn't have to have surgery but was immobilized for six weeks before she was able to start physical therapy once a week.
"I'm still doing physical therapy and also doing some workouts with my mom, who is a personal trainer," Seach said. "I'm slowly building the strength of it back up — riding a stationary bike, doing squats, leg presses. The bone is still healing. My knee is still bruised. My doctor told me I can probably start running on a treadmill (this) week."
Seach is excited to get back to eventually working out with her teammates again. She rides an exercise bike during practice now and goes to the meets to offer her support.
"It hurts that I can't be out there to help them," said Seach, who is also part of the Special Olympics Club. "Everyone is doing so well, and I can't wait until I can get back out to help them during a race. My doctor told me it's looking pretty good I can be back out there competing in late October. I'm hoping I can be back for the conference, regional and state meets."