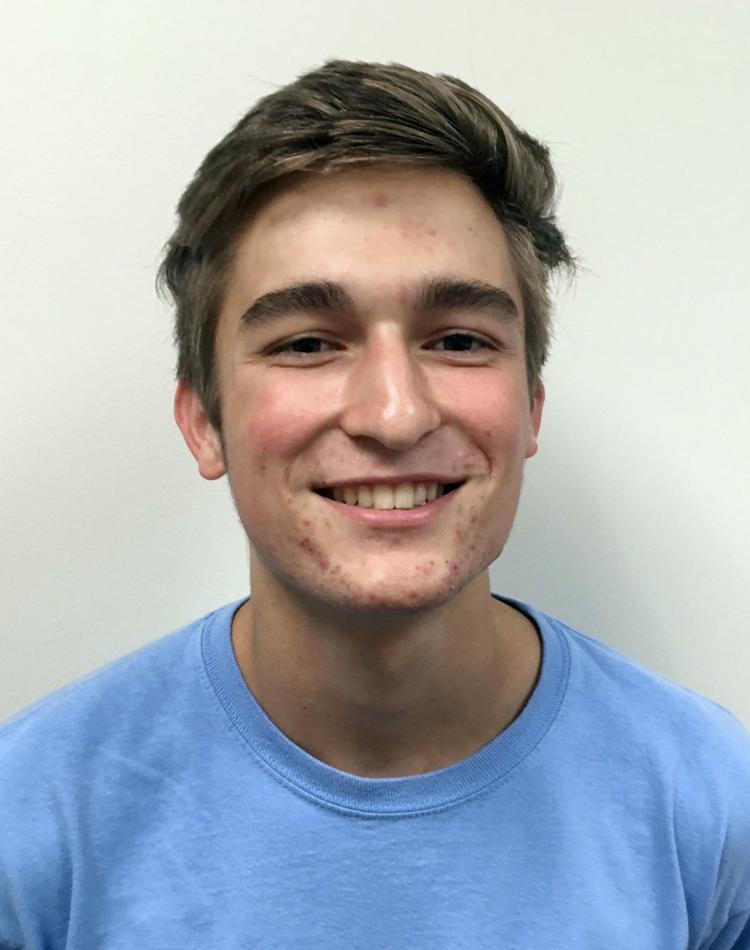 One of the biggest challenges this season for Alex Beddick and his East Forsyth boys soccer teammates has been adjusting to new Coach Nick Pizzino.
"There's a different approach toward team attitude and how he runs practices," Beddick said. "It's been a big adjustment but we're getting there."
Beddick has been playing soccer since he was 4 years old. The seniors' career has been split evenly, spending his first two years on JV before moving up to the varsity team.
"As I have gotten more comfortable with everybody I've played with, I've become a better communicator as well as technically," he said. "As a senior, I help lead the team, especially with communicating."
"I am the last defender," Beddick said. "I also help organize all the other defenders and midfielders."
One position you'll never see him playing is goalkeeper.
"I would be afraid of the ball," Beddick said. "I would get shots on me all game."
He's not afraid of the work required to be a good soccer player.
"I do a lot of running outside of practice just to be in good shape to be able to get through the game," Beddick said. "It definitely makes it tough playing 80 minutes."
Beddick said one of the biggest things he's learned is to enjoy his playing time.
"I used to get nervous when I was little, but now I just stay relaxed when playing," he said. "It's pretty rare when I get nervous. I just enjoy being out there, being a part of a team and spending time with friends."
He can get frustrated when the team isn't working together. That's when his senior leadership skills come into play.
"I try to get everyone to work together, to stay relaxed so we don't get frustrated with each other," Beddick said. "It's tough when everyone's not on the same page, when everyone's not listening or working together."
His main goal this year is team-oriented.
"I just want to help the team to be the best that we can be," Beddick said. "I want us to set reasonable expectations that we can reach."
Beddick said his most memorable game at East Forsyth came last year in the Central Piedmont 4-A opener against West Forsyth.
"They were ranked a lot higher than us," he said. "We had a very low opinion of ourselves. We beat them, and it showed us we were a lot better than we thought."
The Eagles have lost in the first round of the NCHSAA Class 4-A playoffs in recent years.
"We've had a first-round exit in the last few years," Beddick said. "We want to do better this year."