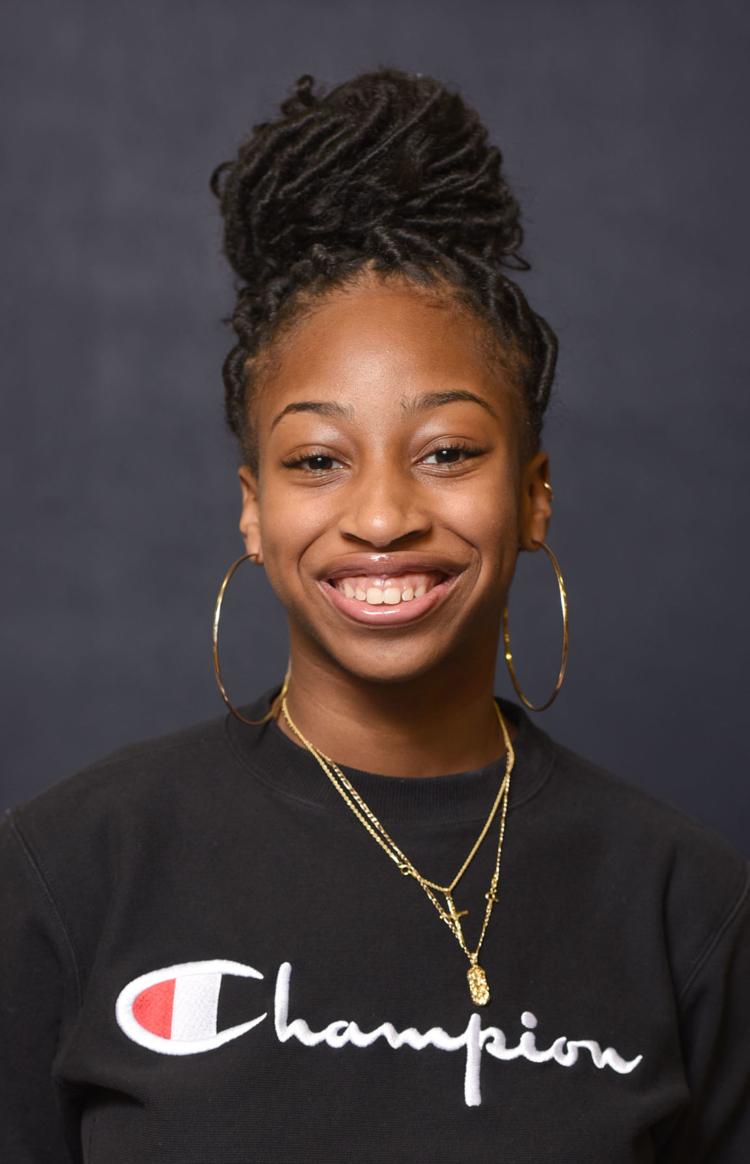 For Aaliyah Foskey, indoor track is a necessary evil to prepare for the outdoor season in the spring. "I'm working for outdoor, preparing for outdoor," said Foskey, an East Forsyth senior. "I love the atmosphere at outdoor events."
Foskey began running in the eighth grade at Walkertown Middle School. She's participated all four years at East. She's also run for the Tri-City AAU team.
She's also a competitive dancer and was a cheerleader her sophomore year at East. "Track helps keep me in shape because you have to have a lot of endurance in competitive dancing," Foskey said. "I injured my back in cheerleading, so I gave up cheerleading to focus on track."
Foskey runs the 55, 300 and on the 4x200 relay in indoor track. She also does the long jump. "The 55 is short and simple," she said. "I run the 300 to help me get in shape for the 200 in outdoor."
Her venture into high jumping was by accident. "I really wasn't interested in doing it," said Foskey. "Coach (Marvin Fulwood) told me to go and do it. I got the concepts of going into the air and doing leaps and stuff.
"My first year doing it, I was tenth and ended up going to regionals," she added. "It was great getting the experience of what it's like to be in regionals last year."
Foskey said she chose track and field because "it was something different to do." The challenges and opportunity to set weekly goals were particularly attractive.
"I just like giving myself a challenge," she said. "Every week I give myself a goal to do better than at the last meet."
She said Fulwood's workouts are tough. "Coach gives really hard workouts," she said. "They're not always hard but when they are, they are really rough."
Foskey doesn't like the 200 workouts. "I don't like the repetitive 200s," she said. "We have to do six and don't get that much break between them. Sometimes I can't breathe."
She said participating on a track team has taught a lot of valuable lessons. "I've learned a lot about working with teammates," explained Foskey. "I've learned about patience and time management with schoolwork and homework."
Foskey said it's not always about winning. "It's not always about first place," she said. "I think about how my times have improved."
Self-discipline is perhaps the biggest thing Foskey's learned about continued improvement.
"If you've been working out and stop and think you're going to do big at a track meet, it's not going to happen," she said.