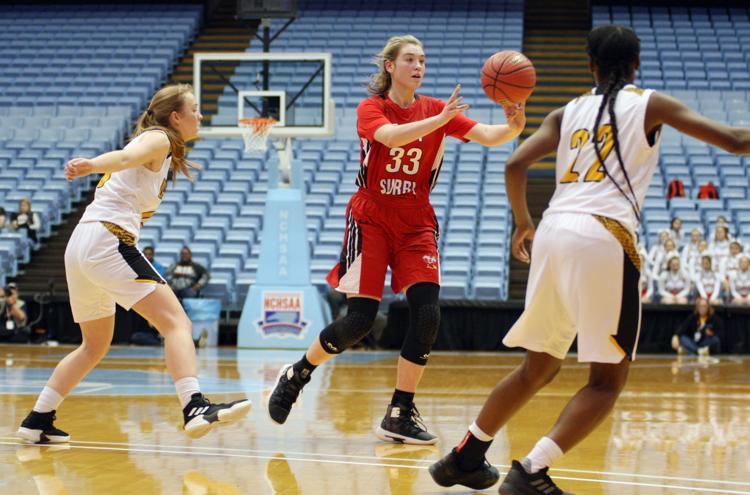 Elle Sutphin of East Surry is the top girls basketball player in North Carolina for the class of 2020, according to ESPN. That's going to change.
Sutphin, who just finished her junior year with the Cardinals, has decided to forego her senior year, graduate this summer and enroll at N.C. State in the fall. She reports to N.C. State on Aug. 24.
"This year kind of depends on me," said Sutphin, who is 6-foot-3. "If I'm doing well and going into the offense well, and the chemistry is going good then I'll probably play.
"If I go in there and I'm a little over my head and overwhelmed then I'll probably redshirt and train for a year and get ready for next year to be on the court and to handle that."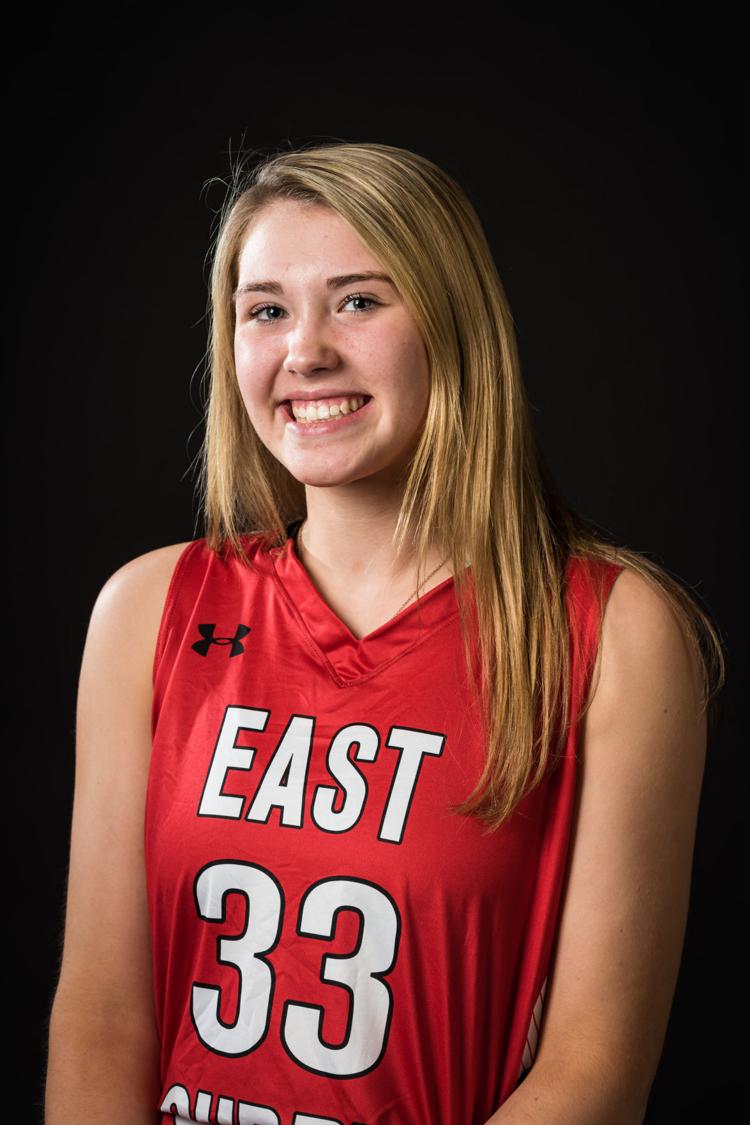 Coach Caleb Gilley of East Surry fully supports Sutphin's decision.
"Me and her have had a lot of conversations or whatever," he said. "Obviously we will miss her 100%, not only as a basketball player, but's she's also a really great kid. And she's a really great teammate.
"But for her and her future, she has the opportunity to go to N.C. State next year and be a part of that team and play, not be one of those kids who just comes in and sits. They want her to come in and play and I think it's too good of an opportunity for her to pass up."
Sutphin is the second basketball player from the Northwest to reclassify and enroll early. Walkertown's Jalen Cone, the Frank Spencer Award winner as the Journal's top boys player in the Northwest, announced in early May he plans to graduate early and will enroll at Virginia Tech in the fall.
In order to graduate early Sutphin has to complete three online classes with the aid of East Surry − two business classes and an English IV class. She said she'll graduate in early July.
The idea of reclassifying started to come together during her sophomore year at North Surry.
"So when we moved to East, Coach and all the staff knew that a year in advance, that once we walked in I told them this was a possibility," Sutphin said. "So it's something that was a thought a long time ago, but now we're actually doing it and turning it into reality.
"I'm probably one of the first girls to do this, so it's an honor to do it, but there's a lot of things that go into it. So we're going to see how it goes."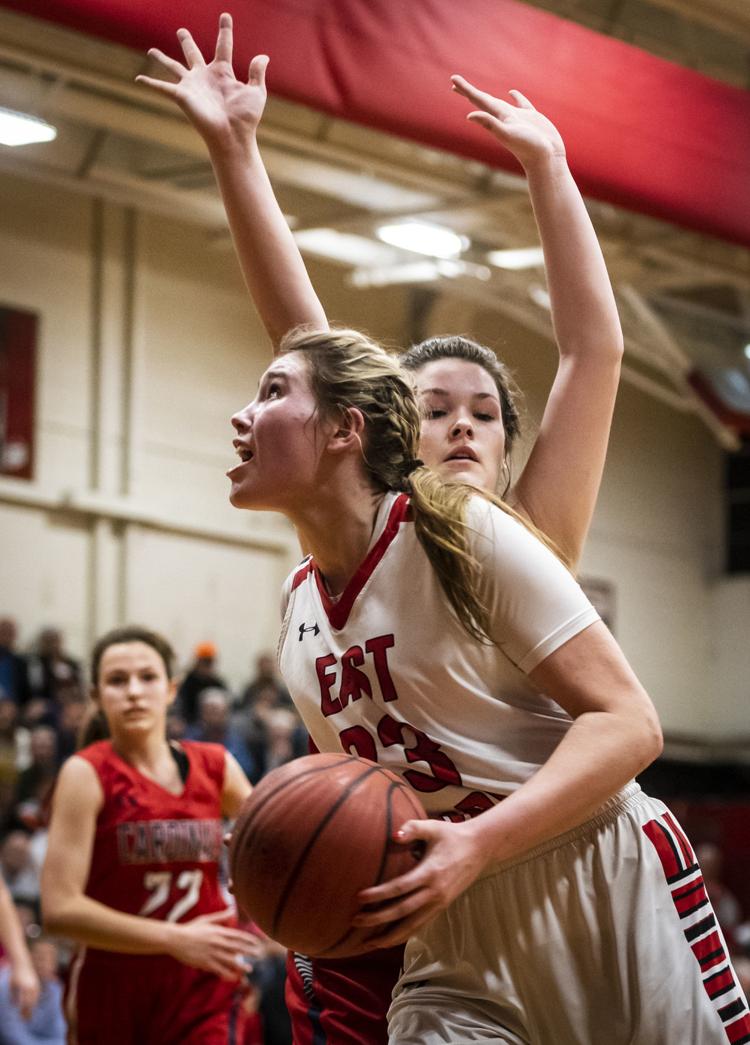 If Sutphin had stayed at East Surry for her senior year, the Cardinals would've had almost everybody back from a team that advanced to the NCHSAA Class 1-A title game. East Surry defeated Murphy to win the Western Regional championship but lost to Pamlico County in the state championship game at the Smith Center.
In a ranking of the top 100 members of the class of 2020, ESPN has Sutphin as the No. 39 player in her class and the No. 10 power forward. 
The four-star prospect, according to ESPN, finished this past season averaging 21.9 points and 9.2 rebounds per game with East Surry. She was also named to the Journal's All-Northwest Team as one of the top 15 girls basketball players in the area.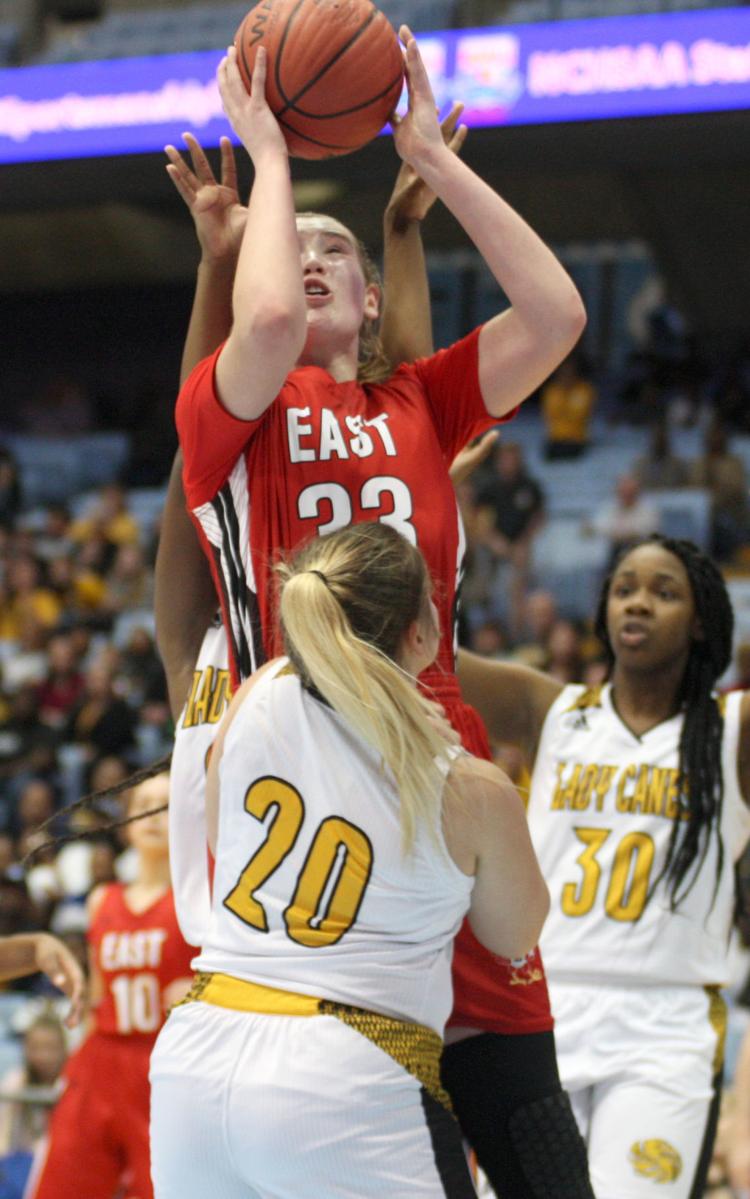 The first two seasons of Sutphin's high school basketball career were spent at North Surry. She helped the Greyhounds reach the NCHSAA Class 2-A state championship in her freshman season. 
Sutphin battled injuries during her first two seasons of high school basketball. She tore the meniscus in her left knee during her freshman year and broke her right ankle early in her sophomore season.
"The injury thing didn't really play a part because that was kind of unexpected," she said. "The thoughts are still there. I didn't really worry about that. That wasn't really a factor. I think the main factor was being able to go in and make an impact early on into my college years, and it's something I've always wanted to do."