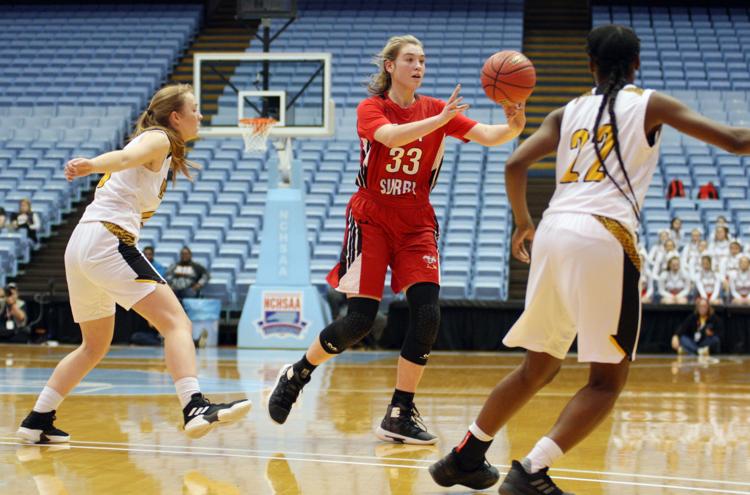 Elle Sutphin of East Surry announced last month that she was going to forego her senior year to enroll early at N.C. State and play basketball for the Wolfpack in the fall. 
She made it official Thursday, signing with N.C. State during a ceremony at Gateway YWCA in Winston-Salem following an AAU basketball game with the Winston-Salem Stealers. 
"I kind of wanted my program involved, and Brian (Robinson, director of the Stealers) and Coach (Trish) Grant have been a big part of helping me grow my game," Sutphin said. "So having them there would be great. Having my coaches around here, and it's sort of local so (I had) all the girls here, as well."
Sutphin, who reports to N.C. State on Aug. 14, said she was quite emotional about signing on Thursday.
"I don't know if you want to call it my last hurrah or what, but it's like me just partying, and playing AAU has always been a big part of my game," Sutphin said. 
According to ESPN, Sutphin, 6-foot-3, is the top-ranked girls basketball player in North Carolina for the class of 2020. Last season, she averaged 21.9 points and 9.3 rebounds per game. She helped East Surry reach the NCHSAA Class 1-A state championship game and was named to the Winston-Salem Journal's All-Northwest team in April.
"It's been very interesting," Sutphin said. "People expect a lot out of me, so every game, I have to step on the court, I have to be ready for what's to come, and being able to live up to that expectation, not with just them but for myself."