North Carolina's powder blue and white just might be the most common colors in Jefferson Boaz's wardrobe.
If he had to give an estimate, Tar Heels garb probably takes up roughly three quarters of the real estate in his closet. Boaz has grown up a North Carolina fan — as he described, enough to eat, sleep and breathe it. 
And the 6-foot-8 rising senior on the East Surry football team doesn't need to change the colors in that closet, either, as he nears his final season with the Cardinals and looks to embark on a chance to play within the college ranks. 
On Saturday night, Boaz announced his verbal commitment to North Carolina in a post from his Twitter account. After receiving scholarship offers from nine Division I programs, including Virginia, Louisville and Virginia Tech, Boaz looked to continue his career in Chapel Hill — a place with family ties and familiarity. 
Boaz will wear the same powder blue and white his father, Jay, donned as a punter with the Tar Heels from 1992 to 1994 under Coach Mack Brown. And he's grown up hearing stories and viewing old photos from decades ago — a victory during the 1992 season over Mississippi State in the Peach Bowl being one of them.
And then came the opportunity for Boaz, who 247Sports rates as a 3-star prospect, to make his own memories with the Tar Heels. On May 4, he was extended an offer from Carolina.
"That was a good one," Boaz said with a laugh. "Me and dad hugged for a really long time, shed some tears. I mean, that's what we had wanted. 
"It was also my prom night, so it probably made me dance a little better, too." 
But the decision to commit to North Carolina wasn't instant.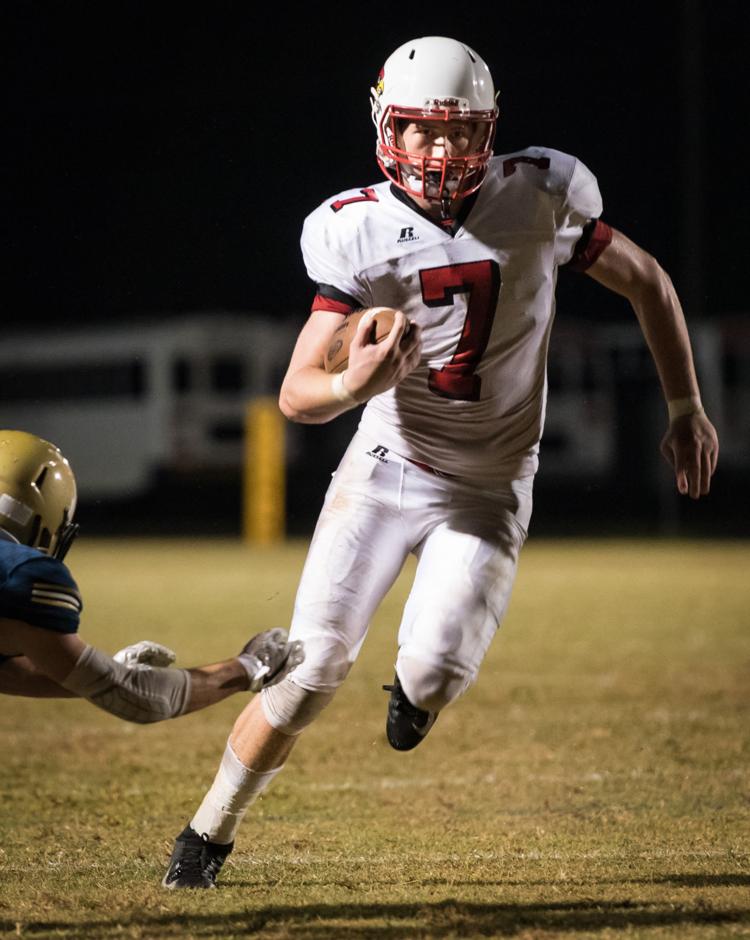 Three days later, Boaz announced an offer from Appalachian State via Twitter. Then came Virginia, East Carolina and Virginia Tech. He announced his most recent offer — Colorado — on June 7. 
"I didn't commit right on the spot when I got an offer because I didn't want to do it just because it was easy and because it felt comfortable. All I've known my whole life is North Carolina — not just the school, but the state," Boaz said. "I went up to places like Louisville, Tennessee, South Carolina, Virginia Tech ... Once you get to a certain level, everything's nice. 
"You've got to sit down and figure out where you want to spend the rest of your career, possibly. Coach Brown makes a good point every time I see him that this isn't a four-year decision. You'll be a Tar Heel for the rest of your life." 
And that pitch from Brown became evident to Boaz well before he received an offer from North Carolina. On February 25, his grandmother, Brenda Boaz, died at age 72.
Boaz said the day after she died, his father received a call from an unfamiliar phone number. 
"He picks up and answers," Boaz said. "It's Coach Brown calling Dad ... He told us that he was praying for us, and he knew Brenda and how much he thought of her and our family. 
"You don't see that a lot. That's a genuine guy that cares about his players 20 or 30 years after they come and play for him. That shows that he's just not there for the four years to win games." 
And then came Boaz's decision to commit, which he said began coming to fruition roughly two weeks ago after a camp at South Carolina.
He discovered after browsing Twitter that Brown had undergone knee surgery on June 4 and sent him a text, wishing him a quick recovery. 
"I started to think about it and every time I went on one of these visits — everyone but Louisville — I compared it to Carolina," Boaz said. "I got to feeling that it was a sign. If you have to come back to something, then that's where you should head."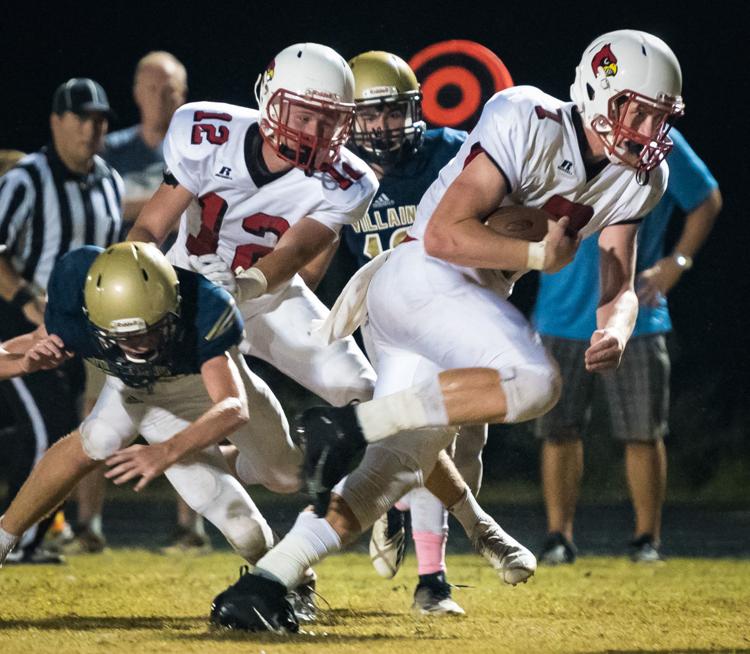 According to Boaz, much of the attention he started receiving from college programs came when Trent Lowman was named the coach at East Surry in April 2018. He met with Lowman and created a list of schools that piqued his interest. Among the group of eight programs was North Carolina and Virginia Tech. 
Naturally, much of Boaz's game footage was at quarterback. He recorded more than 1,600 passing yards and 20 touchdowns as East Surry played in the NCHSAA Class 1-AA championship game against Tarboro. The Cardinals finished the season with an 11-4 record. He shared that spot with Stephen Gosnell, a wide receiver who committed to N.C. State on June 6 and will play at Carroll County in Virginia next season. 
Boaz also played tight end and defensive end — even, at times, as a punter and safety. He was primarily recruited by Tim Brewster and Scott Boone, the tight ends coach and special teams coordinator, respectively.
"I think even in his own mind, the offers he got were more of a hope than an expectation," Lowman said.
And with a decision made, Boaz is simply seeking a special season with the Cardinals. Those North Carolina colors in his closet might just hold more weight now. 
"Now it's a label, and it's a good label to have," Boaz said. "You have to live up to that standard. I mean, not many people can say they're going on to play at the University of North Carolina."
Mount Airy East Surry Football Playoffs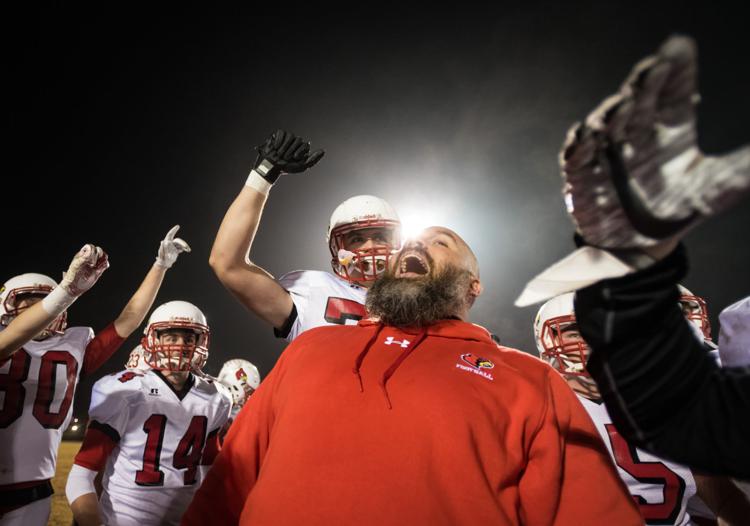 Mount Airy East Surry Football Playoffs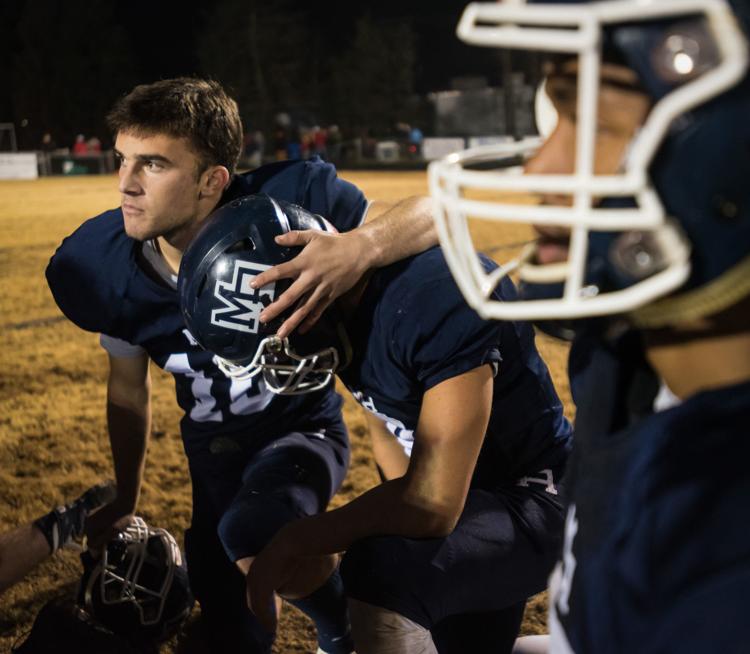 Mount Airy East Surry Football Playoffs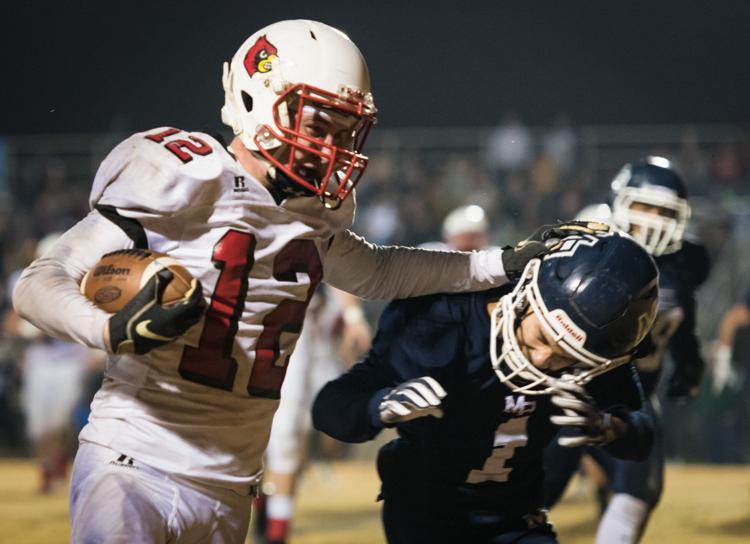 Mount Airy East Surry Football Playoffs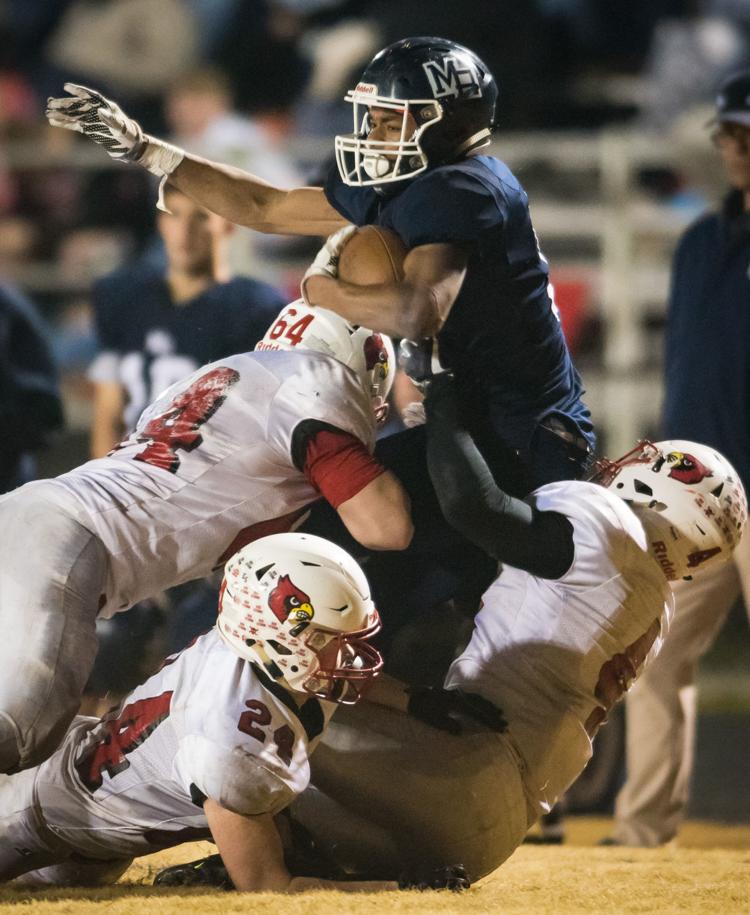 Mount Airy East Surry Football Playoffs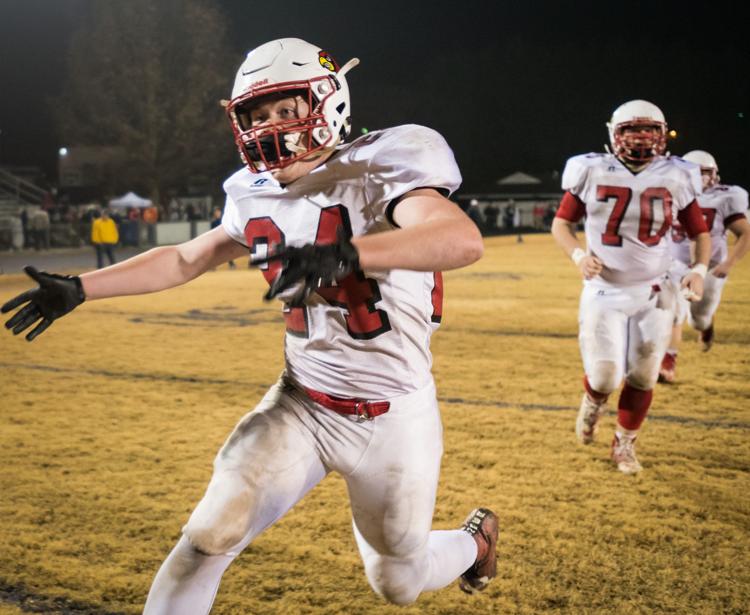 Mount Airy East Surry Football Playoffs
Mount Airy East Surry Football Playoffs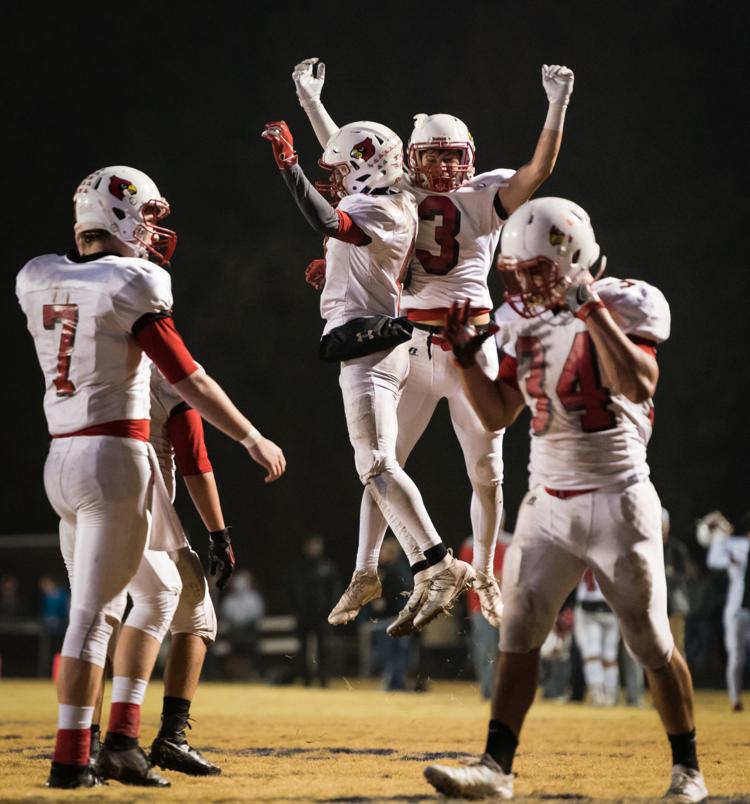 Mount Airy East Surry Football Playoffs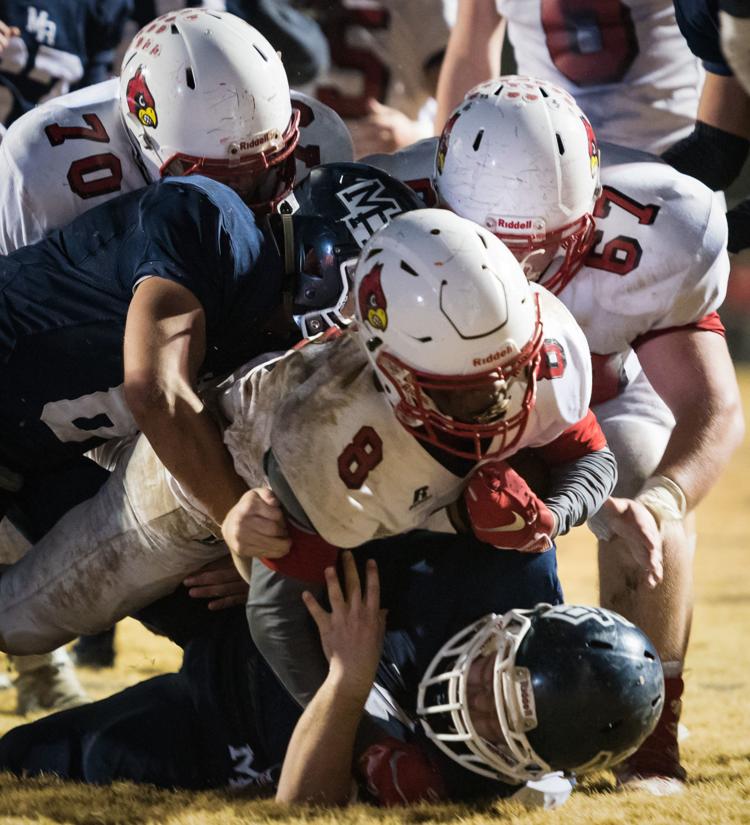 Mount Airy East Surry Football Playoffs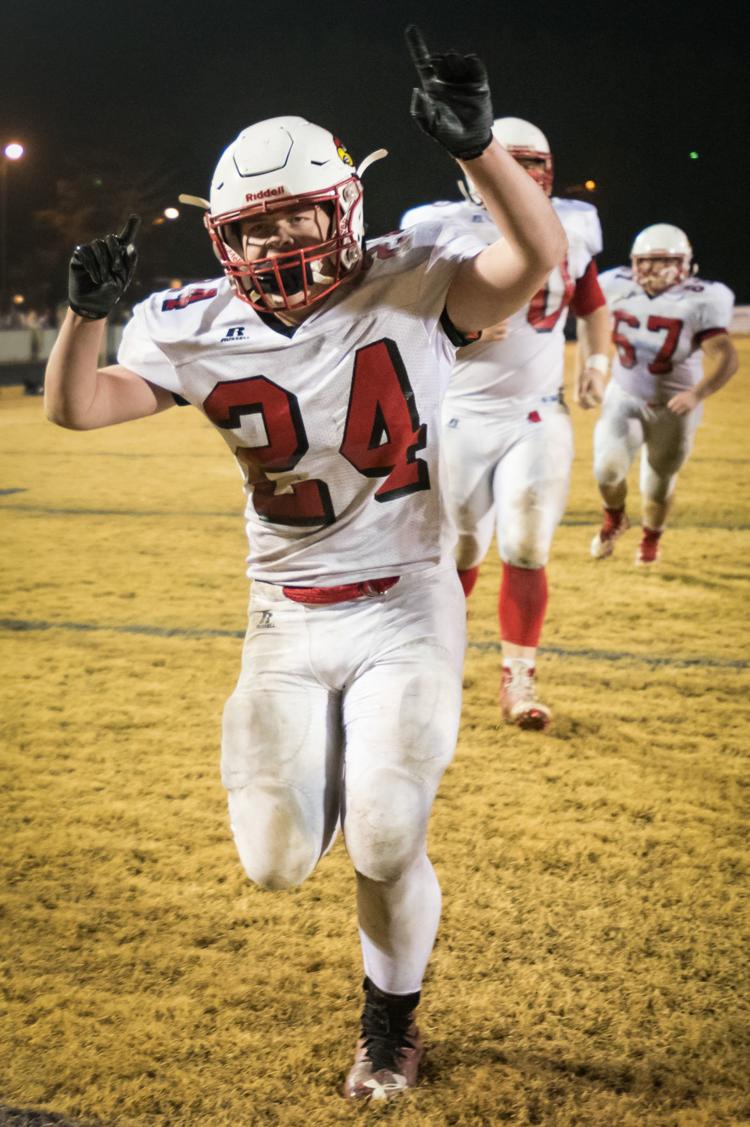 Mount Airy East Surry Football Playoffs