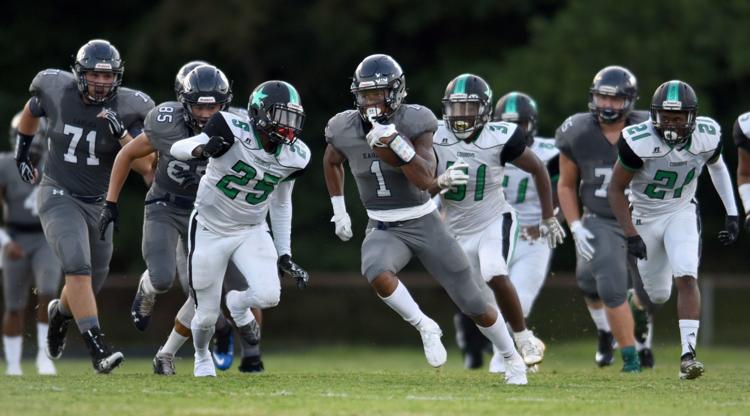 KERNERSVILLE — Running back Ahmani Marshall of East Forsyth proved Friday night why he decided to play football in college at Wake Forest next season.
Marshall rushed for 181 yards on 22 carries and two touchdowns as defending NCHSAA Class 4-A champion East Forsyth routed Southwest Guilford in the Eagles' home opener at Fred E. Lewis Stadium.
"I feel like I got a lot better from last week," Marshall said. "Last week, it wasn't really my game. I got in the film room and did some evaluations, and I got it done this week."
Quarterback Ty Lyles scored with 8:12 left in the first quarter to help the Eagles (2-0) take a 7-0 lead. However, on the ensuing possession, the Cowboys (1-1) ran a halfback pass and running back Quantez Poche threw 73-yard pass to Ty'Kyle Hariston for a 73-yard touchdown to help tie the game at 7 with 7:53 left in the first quarter.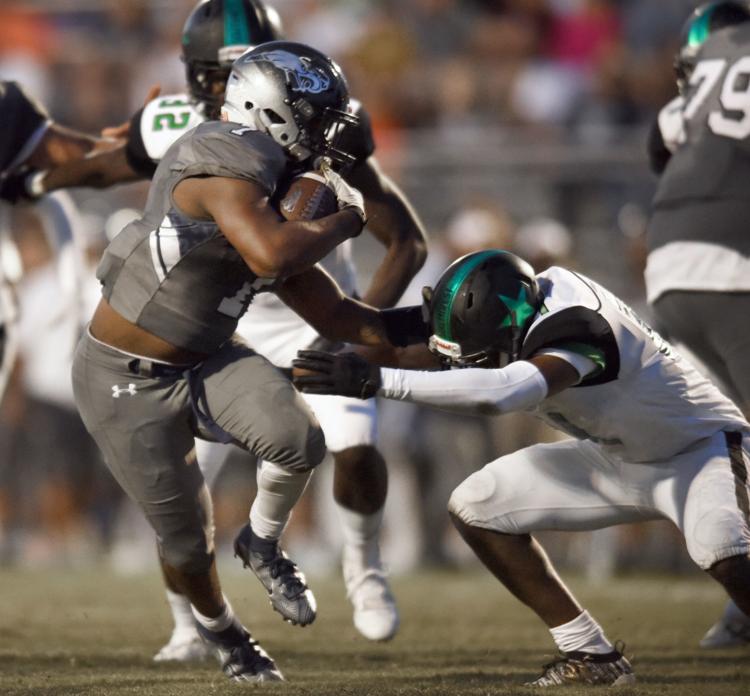 "It's one of those things, it woke us up," Coach Todd Willert of East Forsyth said. "It was one guy broke a coverage and everybody did their job, but then he (Jabez Gorham) ended up having two or three interceptions, so he learned from it. So that's all I asked for is if you get beat once make sure you learn from it and Jabaz did."
After the touchdown by the Cowboys it was all Eagles. The Eagles took the lead for good just five seconds into the second quarter when Marshall scored on a 1-yard touchdown run to help give the Eagles a 14-7 lead.
"My O-line did phenomenal tonight," Marshall said. "They did so good tonight. My lead blocks, I had great blocking tonight. I give them the credit."
East Forsyth finished with 319 yards rushing on 56 carries, and Southwest Guilford had 21 carries for 3 yards. The only concern for the Eagles was 134 yards on 11 penalties.
"(Marshall) got worn down a little bit," Willert said. "But he got us going right away. But we call them the Four Horsemen. We've got four of them back there. Then you still have Ty. You've still got a pass game. The O-line was great tonight. But what makes our offense go is our defense.
"It's easy to be an offensive play caller when you know you've got a defense behind that can stop a lot of things."
East Forsyth scored again with 9:36 left in the second quarter when junior running back Jamison Warren trotted in for a 19-yard touchdown to help push the lead to 21-7.
"In the first half I thought we played a good football game," said Chuck Doak, the first-year coach for the Cowboys. "I thought we came out. We competed, we worked hard."
East Forsyth continued to pile on midway through the second quarter after Lyles threw an 8-yard touchdown pass to Jalen Thorns to help extend the lead to 28-7 with 5:01 in the first half.
Lyles finished 8-for-15 passing for 80 yards.
"Obviously, they kind of took away our passing game," Willert said. "So we'll come run at you. It's kind of pick your poison. With our four guys (running backs) we can run run and all the sudden we can (throw)."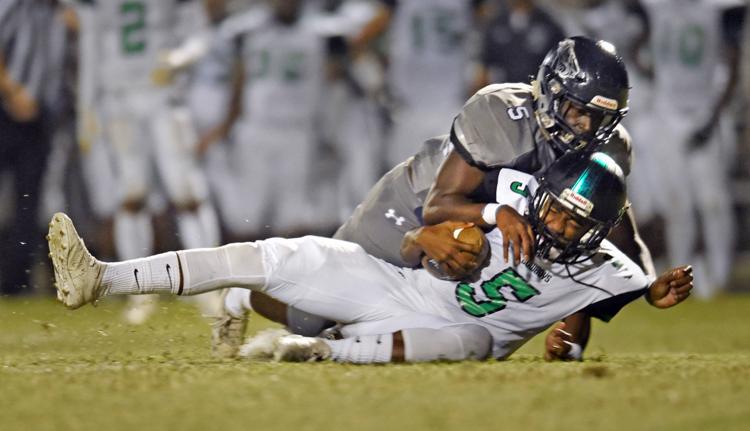 Marshall tacked on a 20-yard touchdown for the Eagles with 3:27 left in the third quarter to help extend the lead to 35-7. The Cowboys scored on a 5-yard touchdown run by DeAnthony Butchee, but the point-after kick failed to make it 35-13 with 48.9 seconds left in the third quarter. But Joseph Brown answered for the Eagles on a 7-yard touchdown run to help push the lead to 42-13 just 45 seconds into the fourth quarter.
"It was a great home victory," Willert said. "The great thing is, the crowd came out, we weren't sure what we'd get tonight because of the Wake Forest game. Man, our stands were packed. Our student section was awesome tonight."
SW Guilford;7;0;6;0;--;13
E. Forsyth;7;21;7;14;--;49
EF – Ty Lyles 1 run (Andrew Conrad kick)
SWG – T'Kyle Hariston 73 pass from Quantez Poche (Nick Schwerther kick)
EF – Ahmani Marshall 1 run (Conrad kick)
EF – Jamison Warren 19 run (Conrad kick)
EF – Jalen Thorns 8 pass from Lyles (Conrad kick)
EF – Marshall 20 (Conrad kick)
SWG – DeAnthony Butchee 5 run (kick failed)
EF – Joseph Brown 7 run (Conrad kick)
EF – Chris Chaplin III 10 run (Conrad kick)
Records – SW Guilford 1-1, East Forsyth 2-0
East Forsyth v. SW Guilford football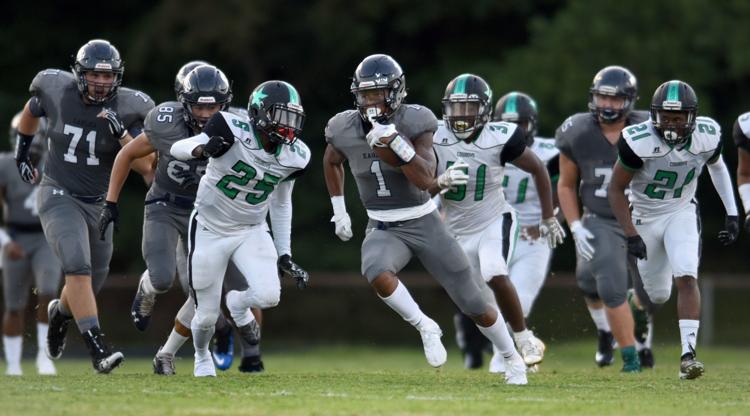 East Forsyth v. SW Guilford football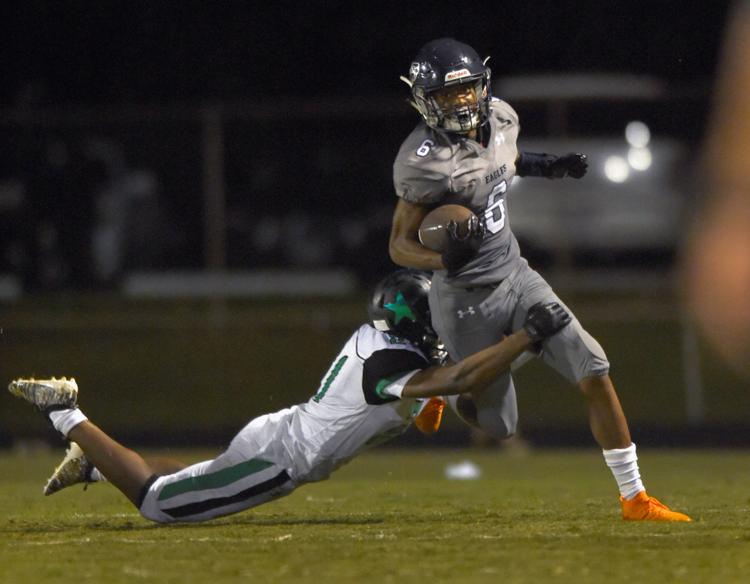 East Forsyth v. SW Guilford football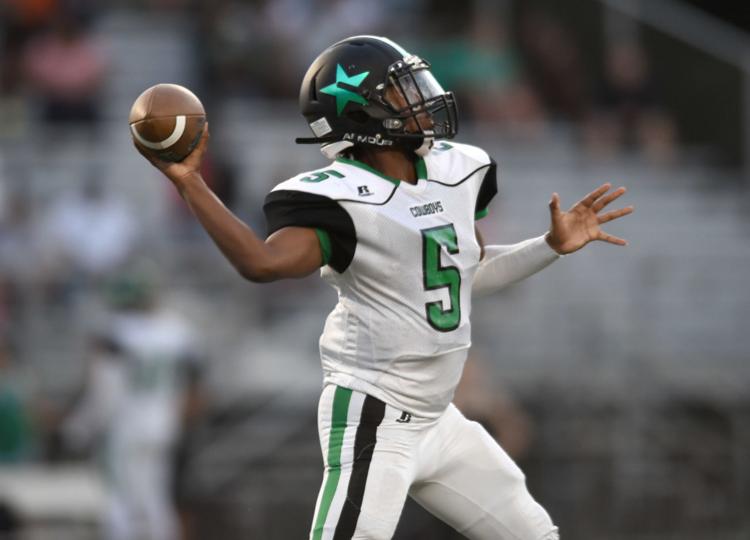 East Forsyth v. SW Guilford football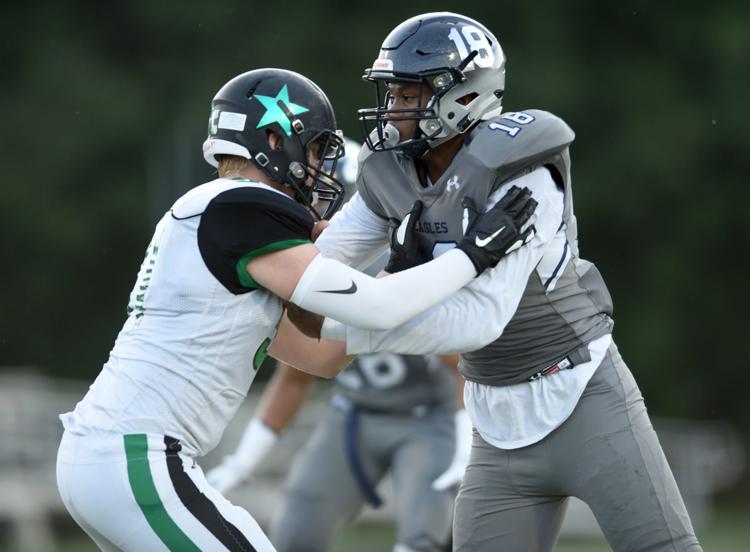 East Forsyth v. SW Guilford football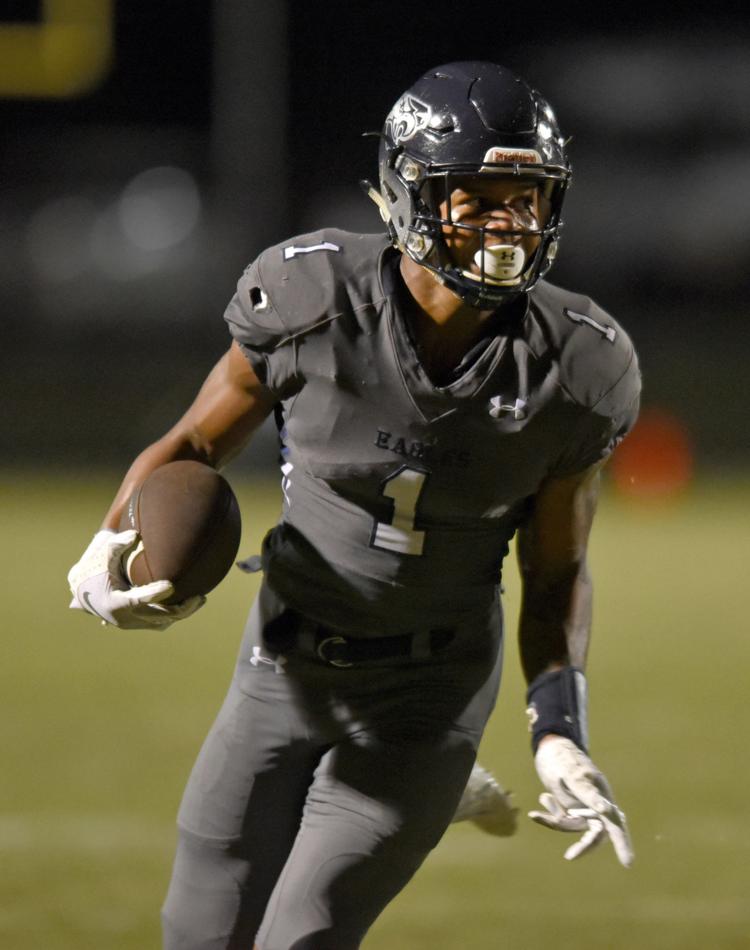 East Forsyth v. SW Guilford football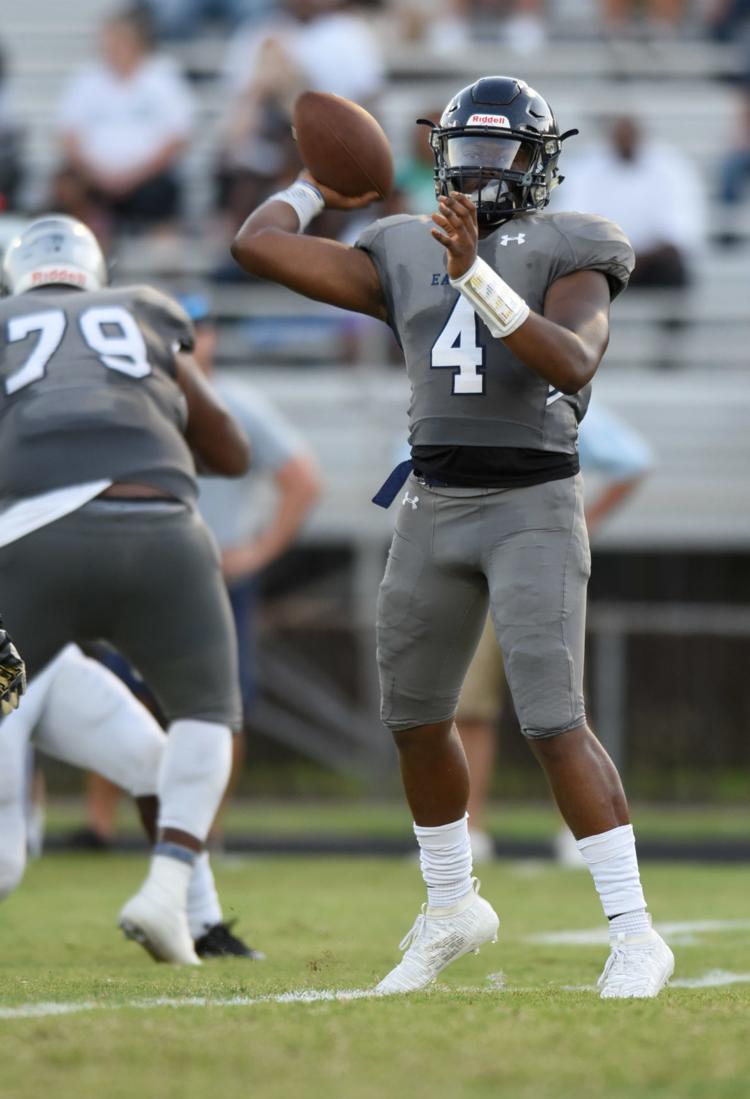 East Forsyth v. SW Guilford football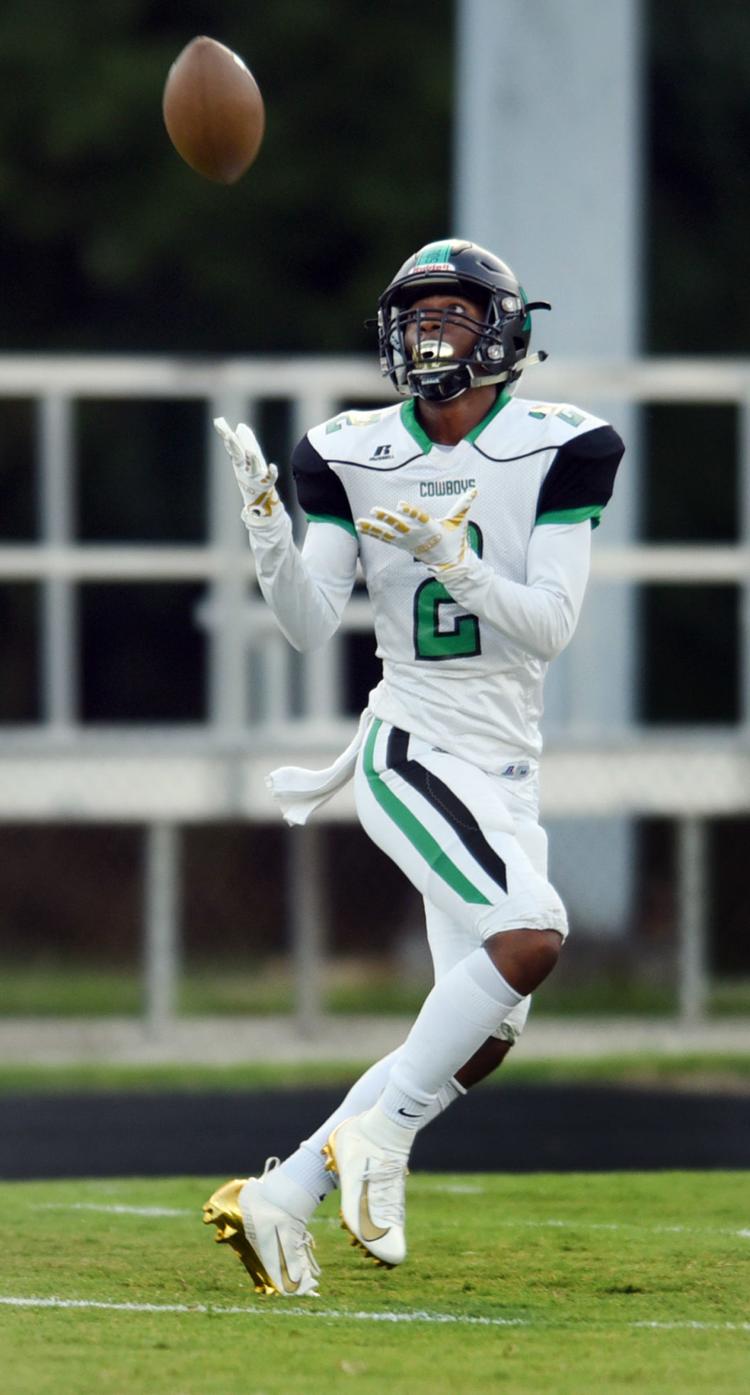 East Forsyth v. SW Guilford football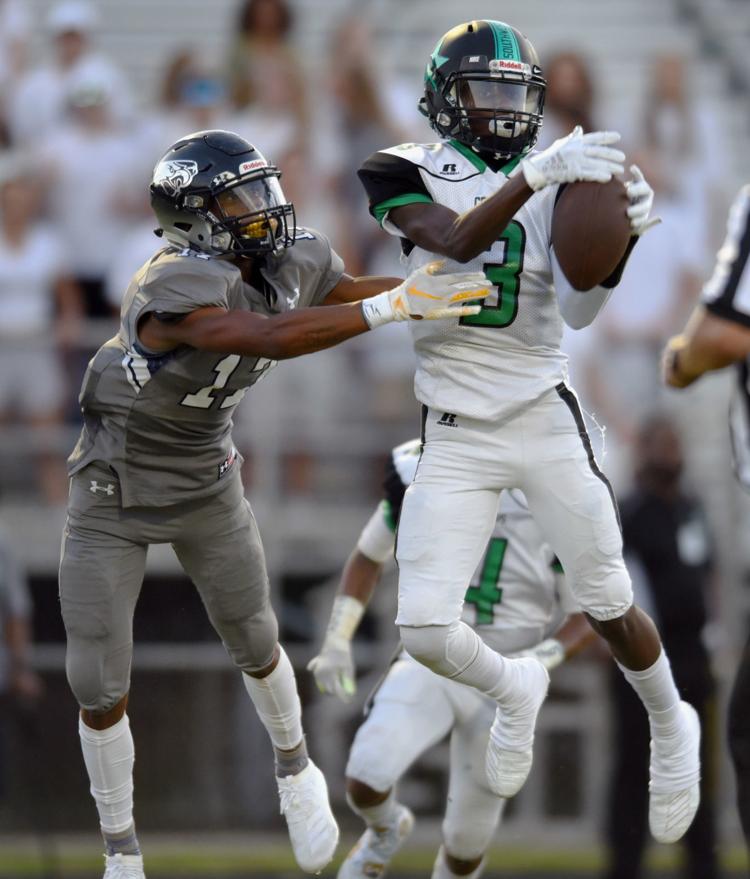 East Forsyth v. SW Guilford football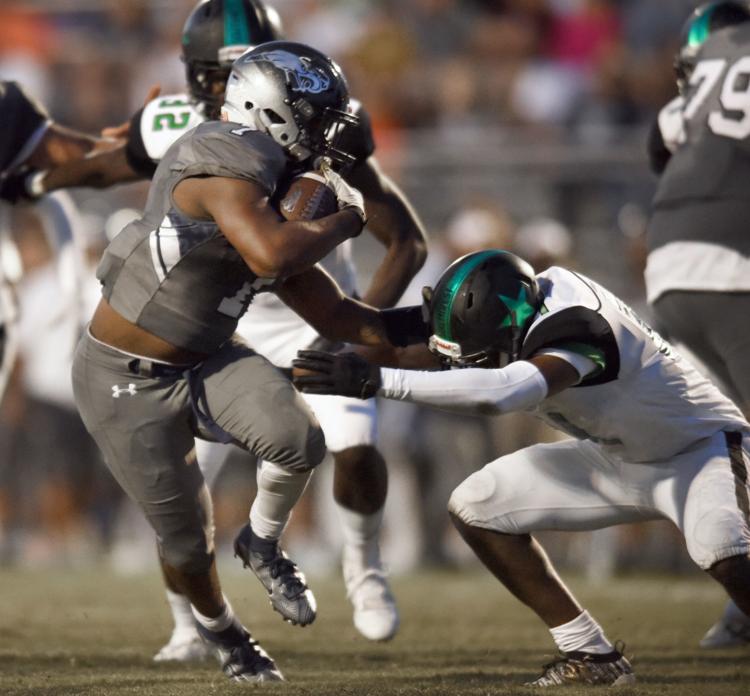 East Forsyth v. SW Guilford football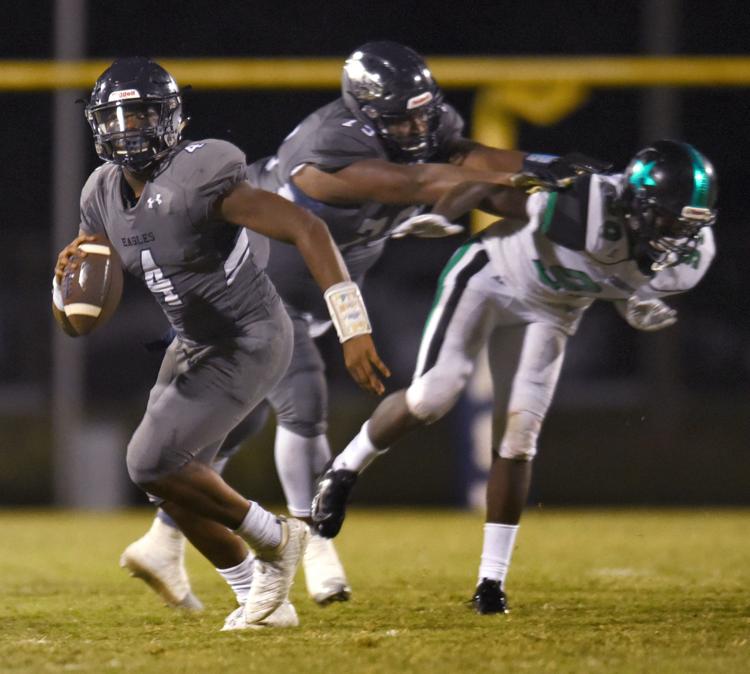 East Forsyth v. SW Guilford football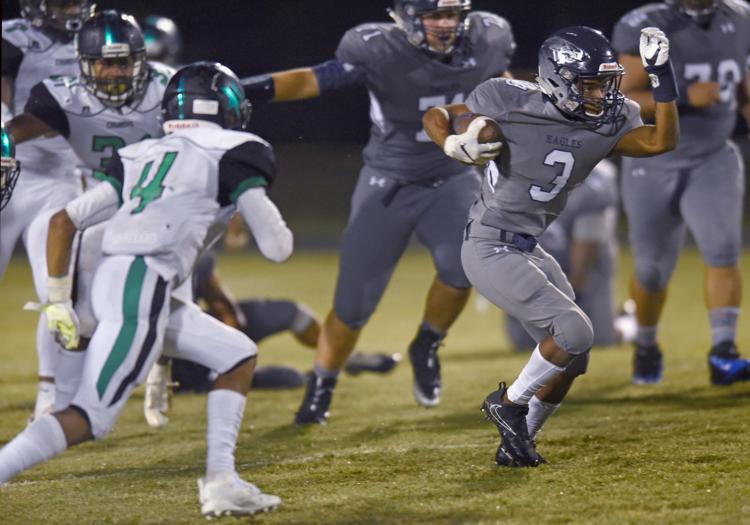 East Forsyth v. SW Guilford football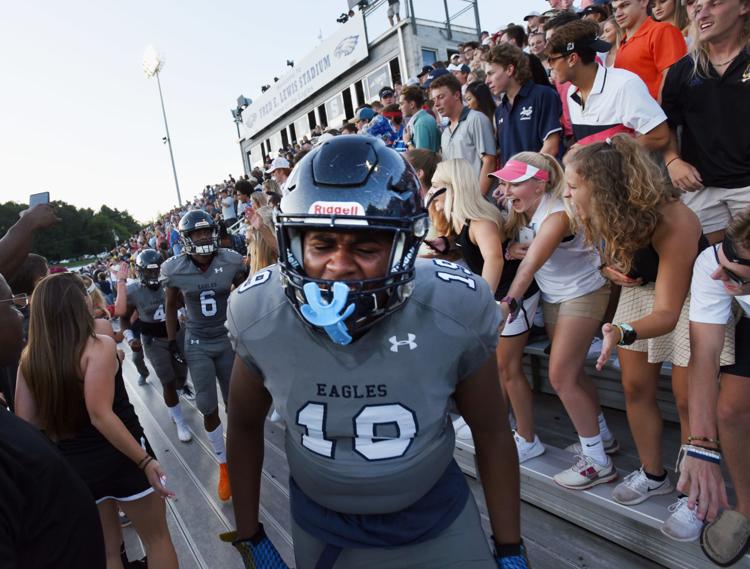 East Forsyth v. SW Guilford football
East Forsyth v. SW Guilford football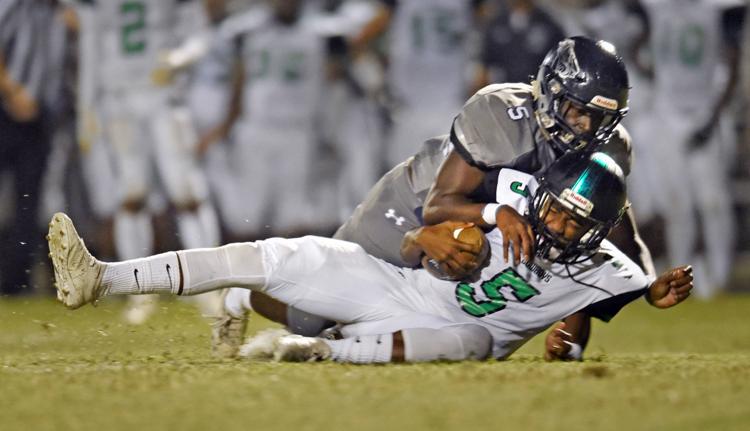 East Forsyth v. SW Guilford football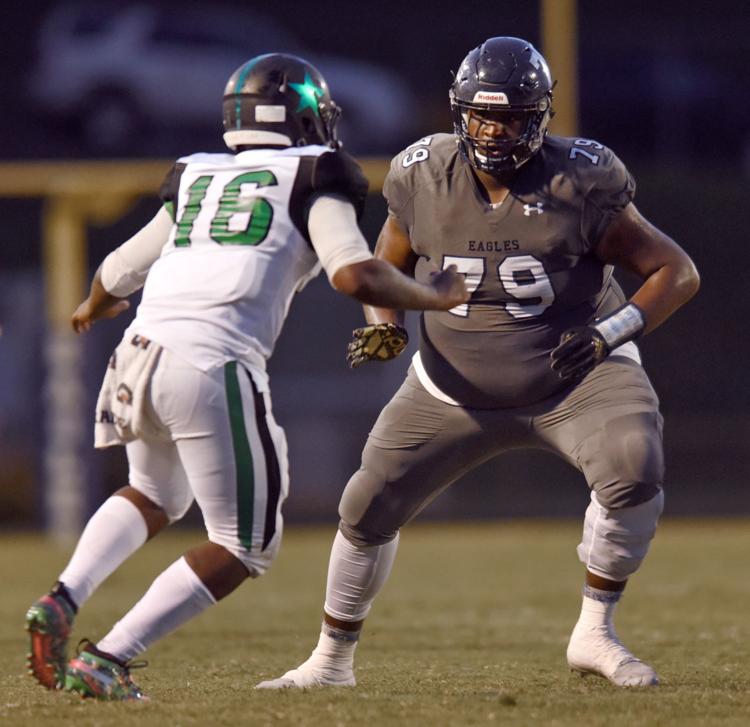 East Forsyth v. SW Guilford football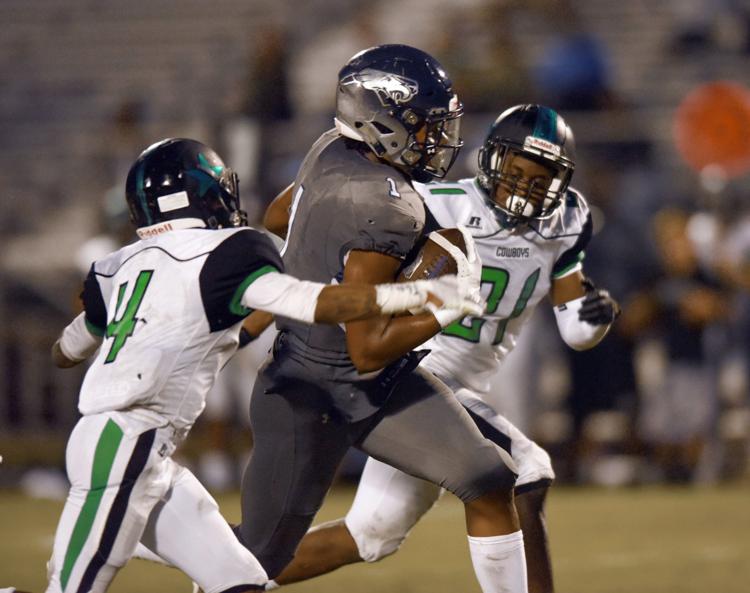 East Forsyth v. SW Guilford football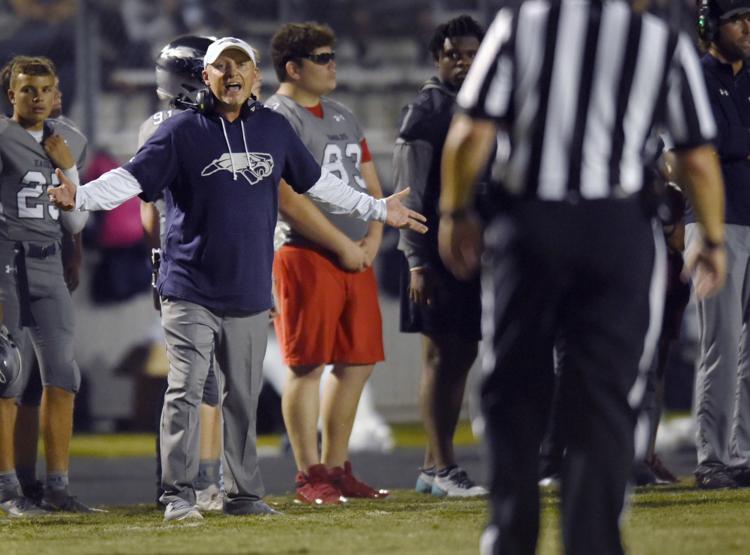 East Forsyth v. SW Guilford football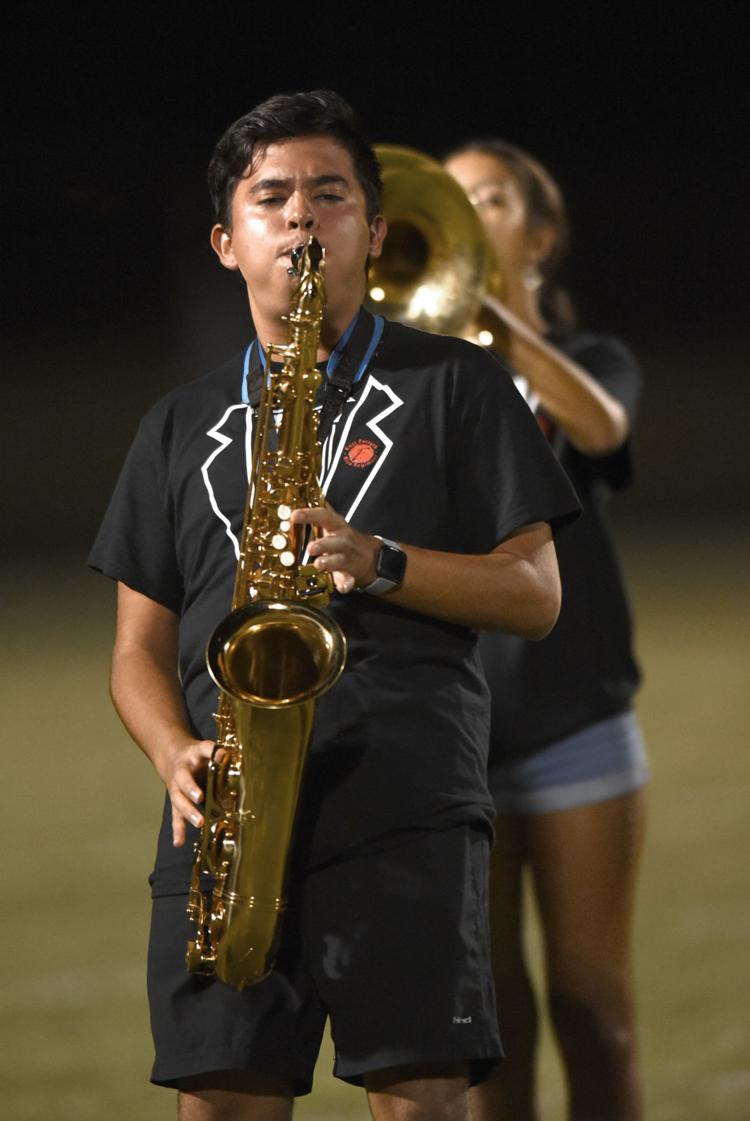 East Forsyth v. SW Guilford football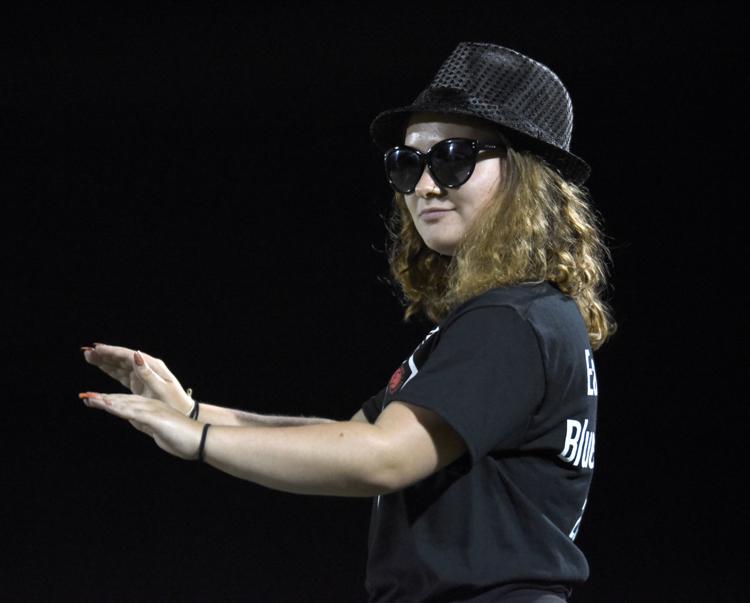 East Forsyth v. SW Guilford football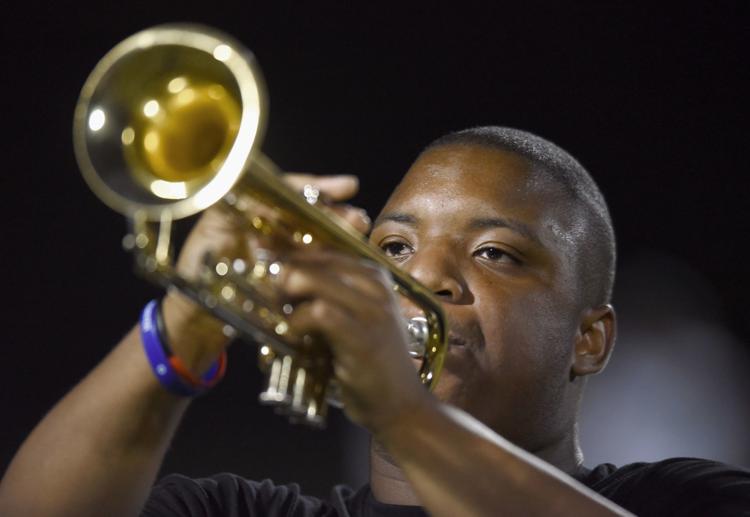 East Forsyth v. SW Guilford football