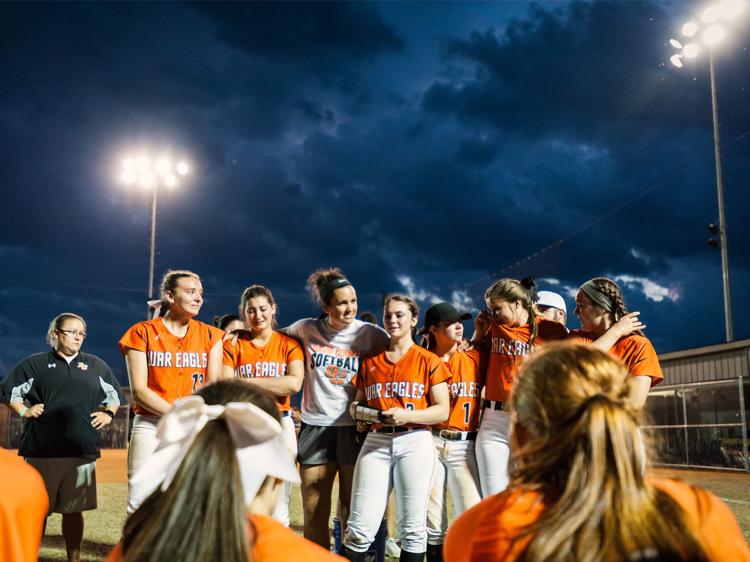 Dawn Lowery has been around Davie County softball for nearly 20 years, but she's decided it's time to make a change.
Lowery, who was Dawn Singleton while she played at Davie and graduated in 2003, has resigned after being the head coach of the War Eagles for the past five years. She said she is stepping down to spend more time with her family — husband, Patrick, and their son Tucker, 4, and daughter Berklee, 2.
"It's not a decision I've taken lightly," said Lowery, who was the coach of the JV team the five years before she was a varsity coach. "I love Davie County softball, and I love my job. You feel like God called me to be a coach.
"It was just a time for me to step down and give it to somebody that could dedicate more time than I could because I always have a feeling of feeling guilty whenever I'm not with my kids but not doing what I need to do with the program."
Lowery was 83-46 in her five seasons as head coach for the War Eagles, including 10-13 this past season. She will remain as a math teacher at North Davie Middle School.
"I'm still going to teach. This is my full-time job," she said. "Coaching was just a little added bonus that I got to have, but I love my job. I don't even call it a job. It's just something I get to do every single day. It brings me something new.
"You never know what you're going to get, and I love that part about it. I feel really blessed to be a teacher."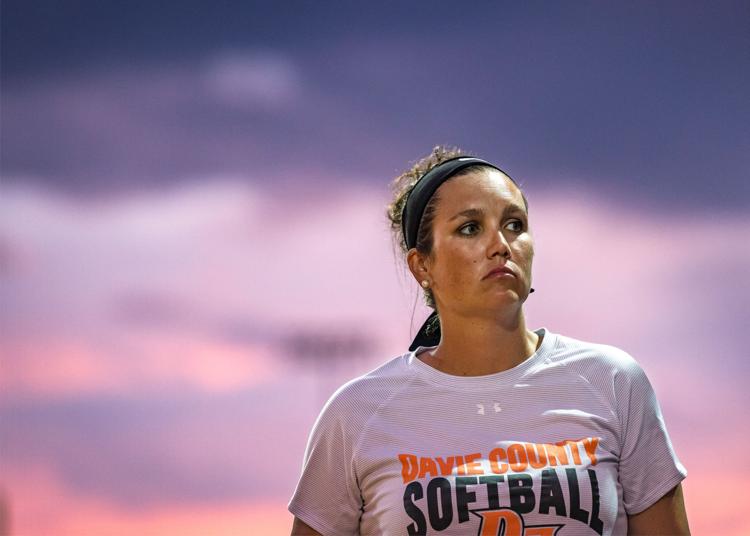 Athletics Director Mike Absher of Davie said he wasn't surprised at Lowery's decision. 
"Not that we had any one-on-one conversations, but I do understand when you get to that point in your life and you've got two children," he said.
Absher said the position has been posted and that he and Principal Doyle Nicholson would like to have somebody in place as quickly as possible. 
"We've got options, so I just think Mr. Nicholson and myself, we've just got to sit down and view them and look at everything and see what the best way to move forward is," Absher said. "...We've got some stuff planned for the end of the week, so graduation's Saturday, exams, a lot going on, but this is definitely a priority from an athletic perspective."
No matter who is hired to replace Lowery, they likely will have their hands full attempting to be competitive in the tough Central Piedmont 4-A conference.
"You would like for that to continue and not miss a beat," Absher said. "But I also think you've got to be fair to whoever comes in and any transition that may take place. We've got a good thing going, and obviously we'd like to keep it going in that direction."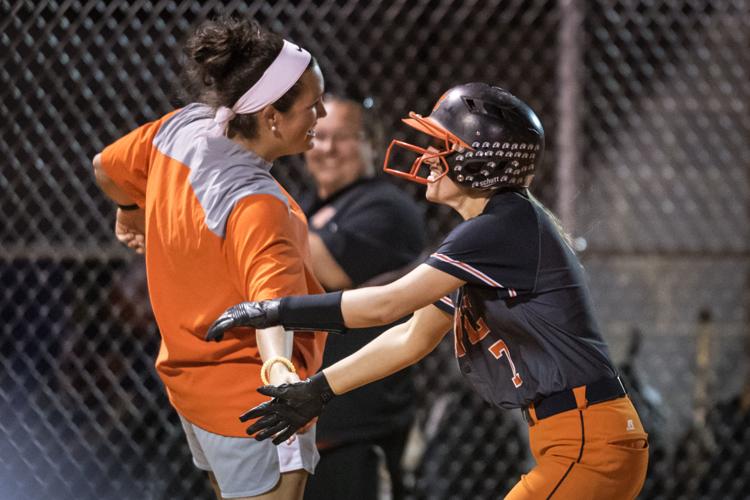 Lowery believes that the transition to a new coach should be smooth.
"I hope they don't take for granted what they have," she said. "When I was playing, it was a great program; it was something that we took a lot of pride in, being a part of Davie County softball.
"Coming through the last 10 years we've had some good folks give us some great leadership. That's my hope, is that that leadership and that positivity can continue because the talent's there."