Camian Shell doesn't see his lack of size as a hindrance when it comes to being a leader on the football field and on the basketball court.
Listed at 5-10 and 160 pounds, Shell is the starting quarterback for the Mustangs football team and the starting point guard for the boys basketball team.
The two sports are strikingly different, but playing those positions requires the same abilities — a strong mental aptitude and the ability to synthesize what's happening as a play develops and pick the best course of action.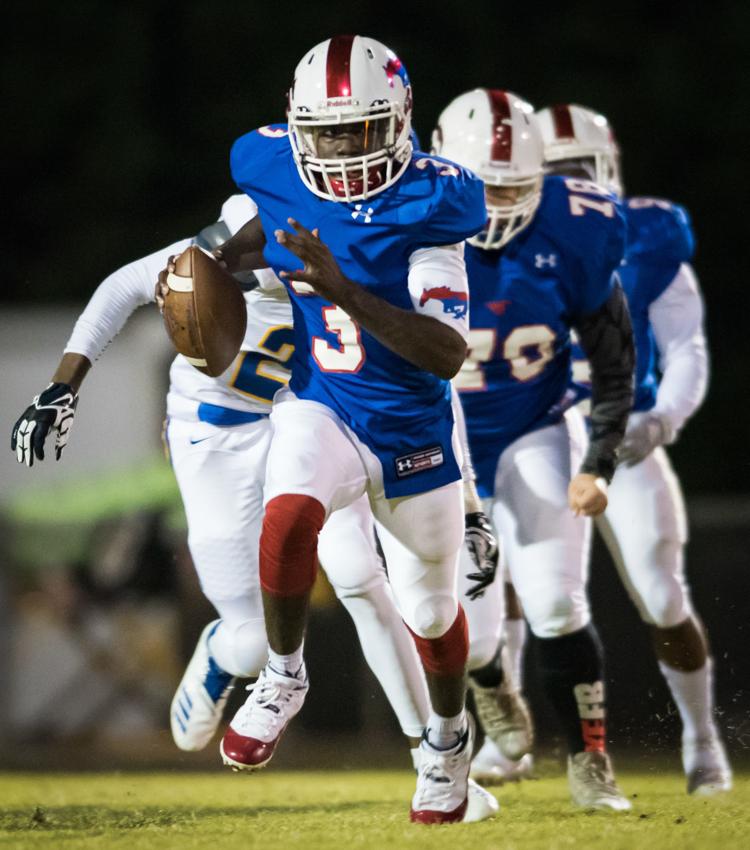 "I feel like I can do both because I work hard in both, and I feel like I'm playing the same thing because I'm the leader of both," Shell said. "I play point guard and quarterback. They lead their team. They've got to make the right plays. What they do, they know what everybody's doing on the court and also make people around them better."
Despite coming into his first season as head coach at Parkland, Laymarr Marshall was aware of Shell's talent.
"I knew he was a player who had the 'it' factor," Marshall said. "He has great instincts. He's unique as a quarterback. Most mobile quarterbacks are looking to run the football, to rush the football.
"He's just got a natural talent of keeping his eyes downfield and being a great scrambler and everything. He can also sit in the pocket and pick defenses apart. He's just an extremely cerebral player."
Shell is almost an extension of a coach on the football field and basketball court.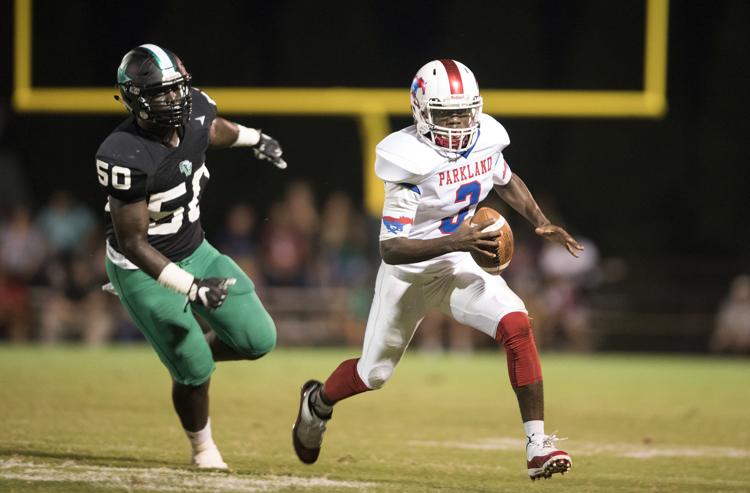 "I wouldn't trade him for anyone," Marshall said. "It all starts at quarterback at every level of football, but especially this year. He allows us to do some things to be extremely versatile on offense and be a threat in several different ways."
It's early in the recruiting process, but Shell said he's received interest in football from Wake Forest, Duke, Louisville, East Carolina, Appalachian State, N.C. State and Coastal Carolina.
Shell is relatively new to football. When he enrolled at Parkland, he planned to play basketball.
"When I came into Parkland I wasn't even going to play football," Shell said. "I'm just going to focus on basketball. My dad told me to give it a try because he said it would be much funner in high school. And I tried it, and it's much funner."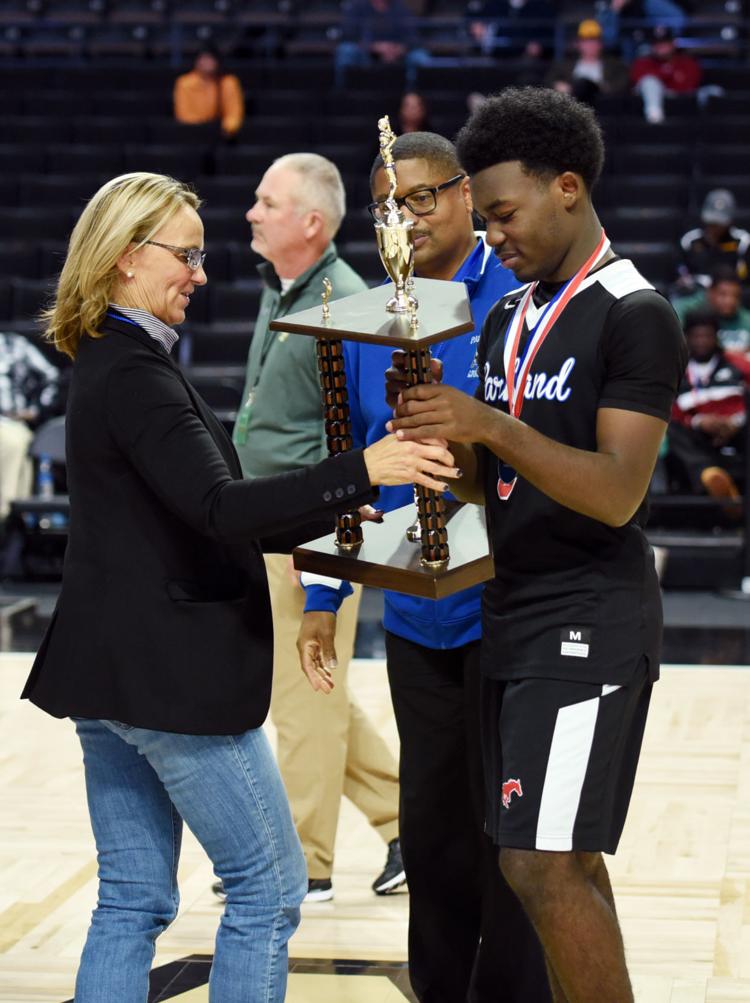 And it didn't take long for him to start contributing on the football field. Shell earned the starting job in just the second game of the 2017 season, according to Martin Samek, the former head coach of Parkland football. Shell replaced Tyrone Barber, who graduated this past June, at the position.
"We had to battle," Shell said. "The coach said I won, so I got to start."
When he was named the full-time starter, he learned it was a whole different world on the field, but he didn't appear to be overwhelmed by it.
"I just thought it was the same game," Shell said. "Just got to do everything. Everybody was going to be bigger, faster and stronger, but it's still the same game. So I just had to speed up my decisions and just play football."
He finished his freshman year with 20 touchdowns. It was all a setup for his prolific sophomore season.
Shell, who will be a junior this year, finished the 2018 football season with 2,722 yards passing, 280 yards rushing and 36 total touchdowns — 32 passing, four rushing — to help Parkland finish the season 11-2. He also was no slouch in basketball during the 2018-19 season, averaging 18.8 points, 4.5 rebounds, 4.3 assists and 4.9 steals per game for the Mustangs. Parkland finished the season 16-11, and Shell was selected for the Journal's All-Northwest team.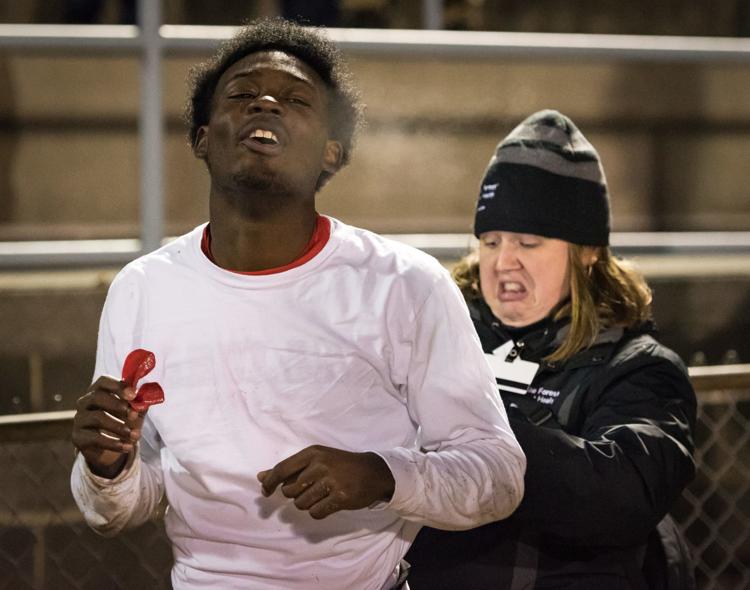 Nobody at Parkland wants to speed up the next two years, but everybody realizes Shell's talent. He has the potential to go down as one of the great Parklan athletes for greatness is through the roof, even with the strong athletic legacy that Parkland has had since it opened over 50 years ago.
"I think when he leaves he's going to have a basketball and a football jersey retired in the gym at Parkland," Samek said. "I think he's that good."
StrongerThings
StrongerThings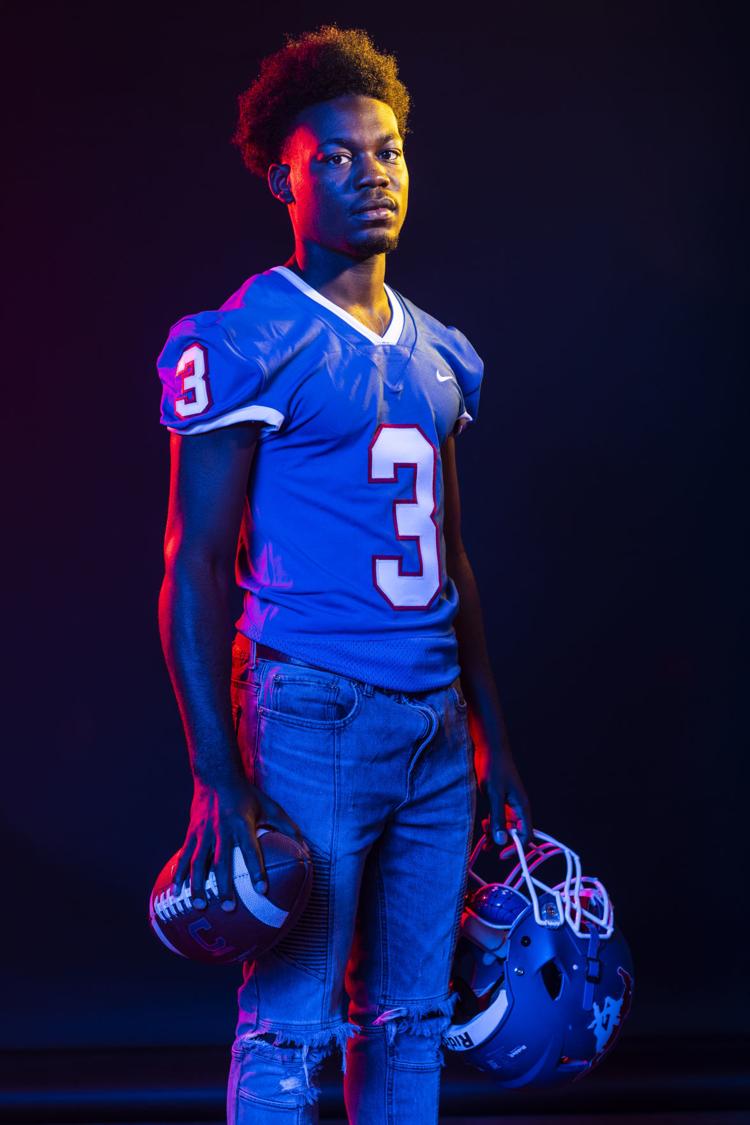 StrongerThings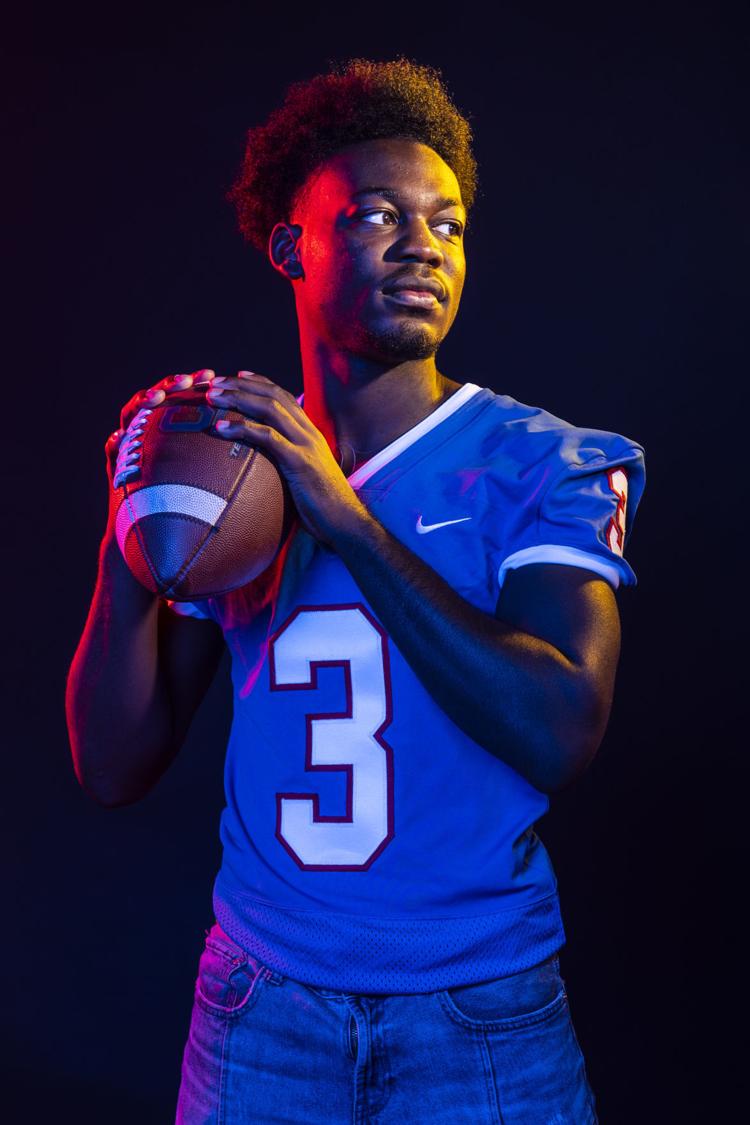 StrongerThings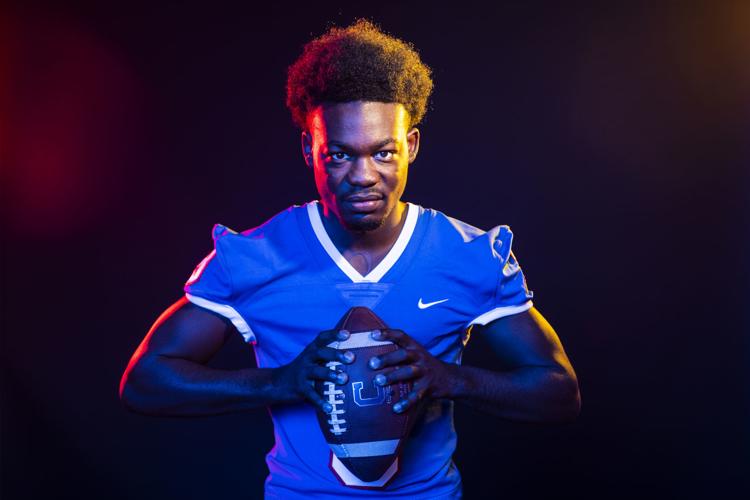 StrongerThings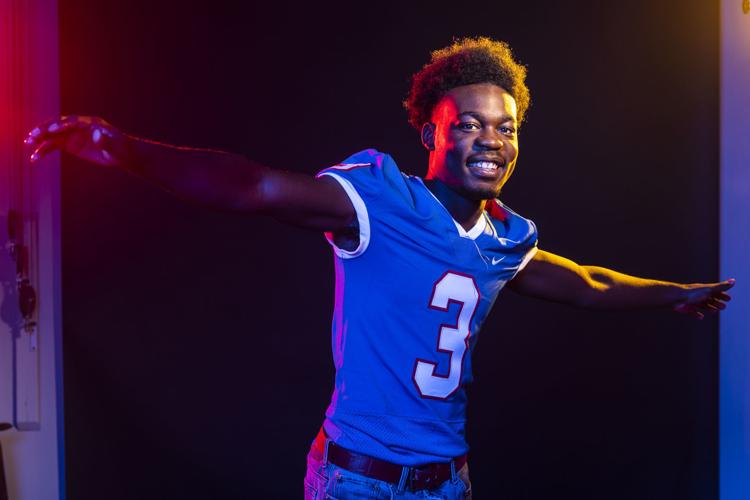 Parkland Asheville Football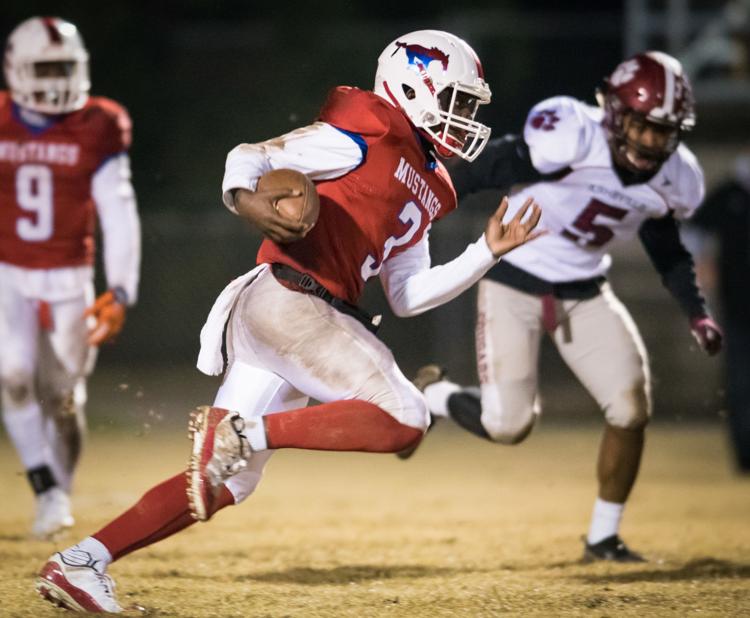 Parkland Asheville Football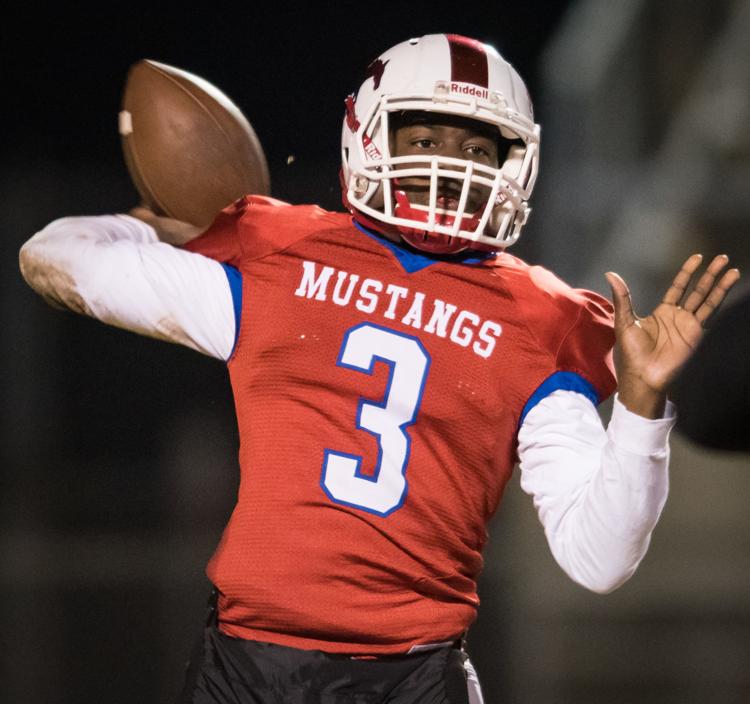 Parkland Asheville Football
Mount Tabor Parkland Football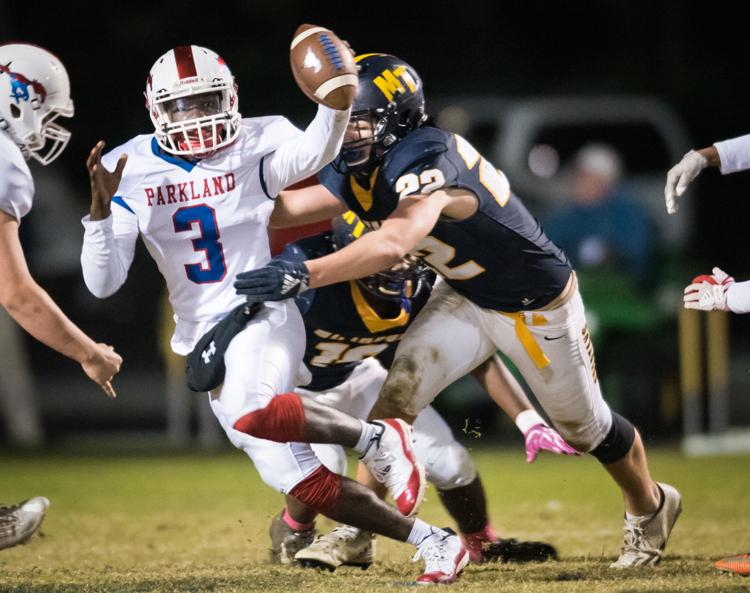 Parkland Greensboro Dudley Football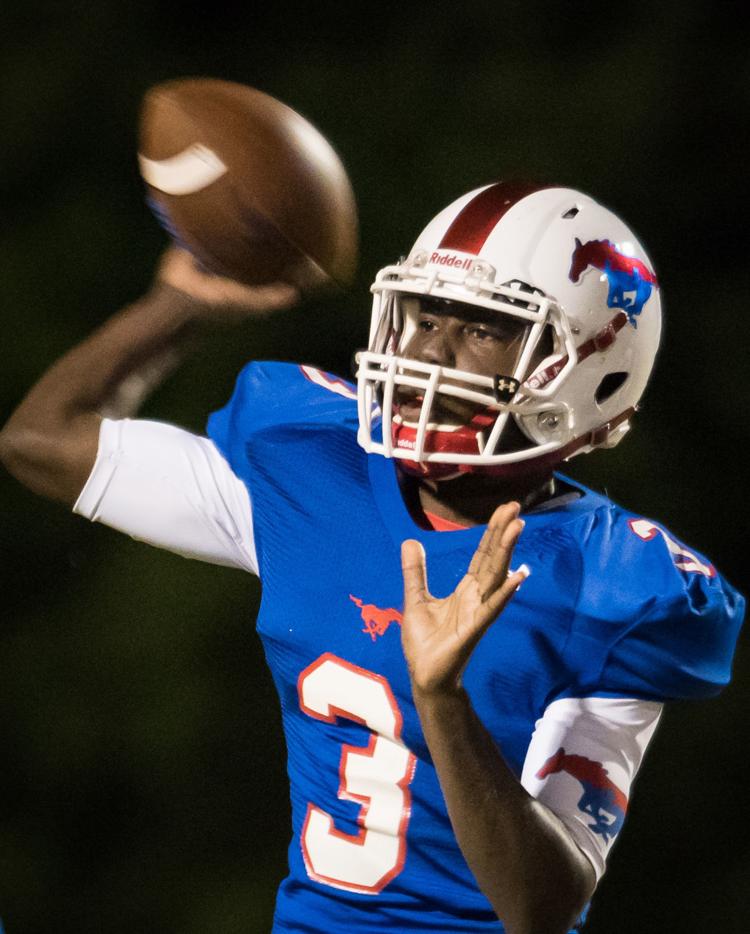 Parkland Greensboro Dudley Football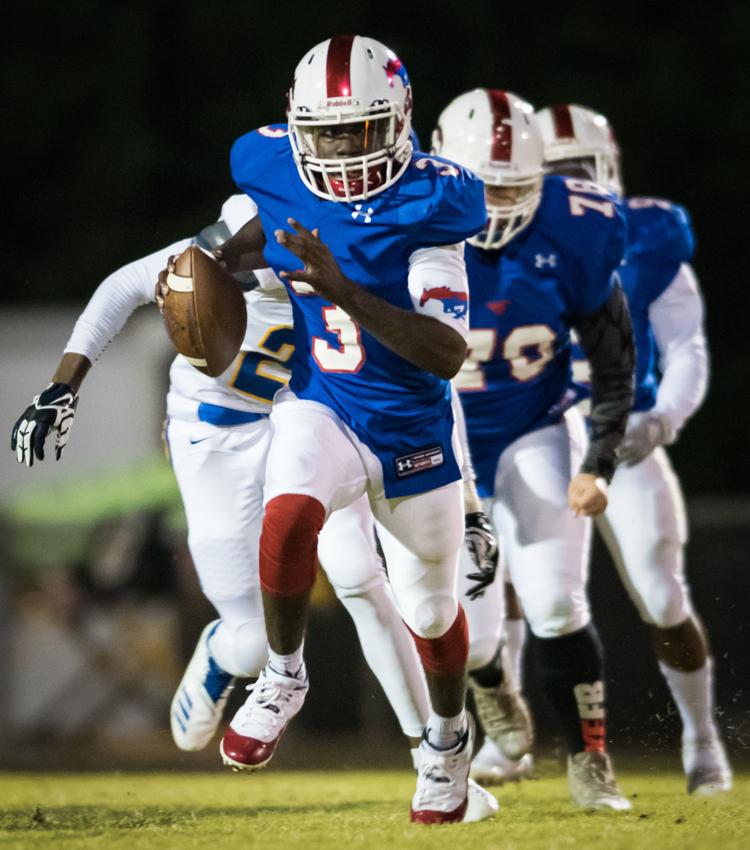 Parkland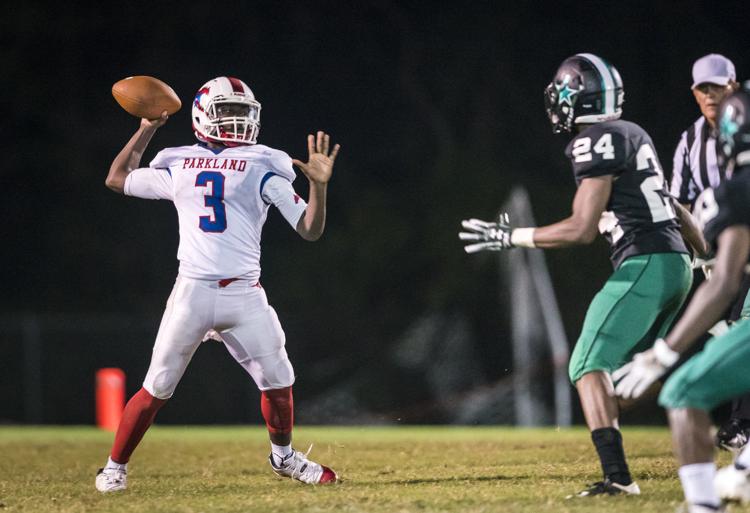 Parkland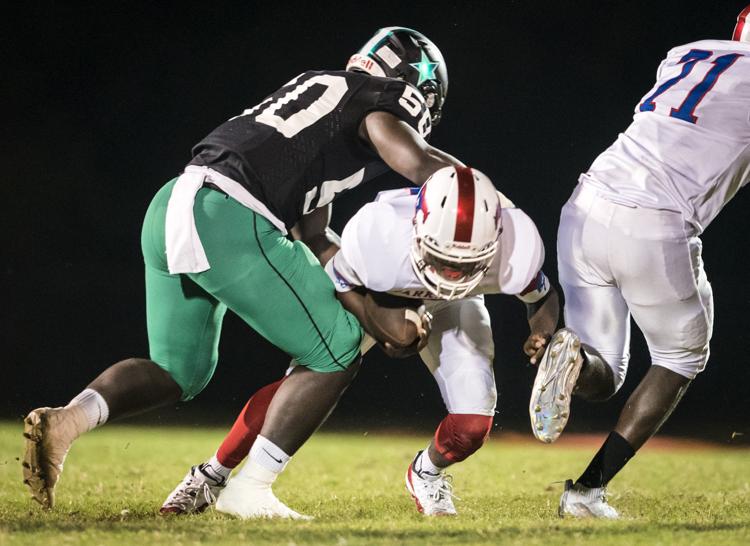 Parkland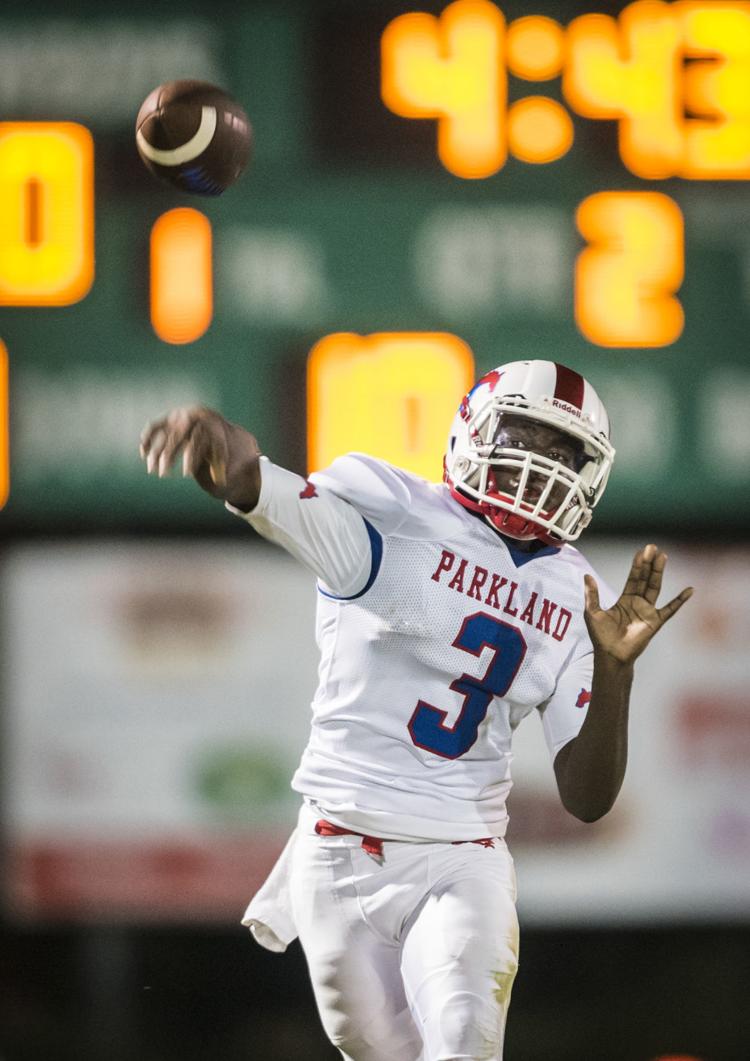 Parkland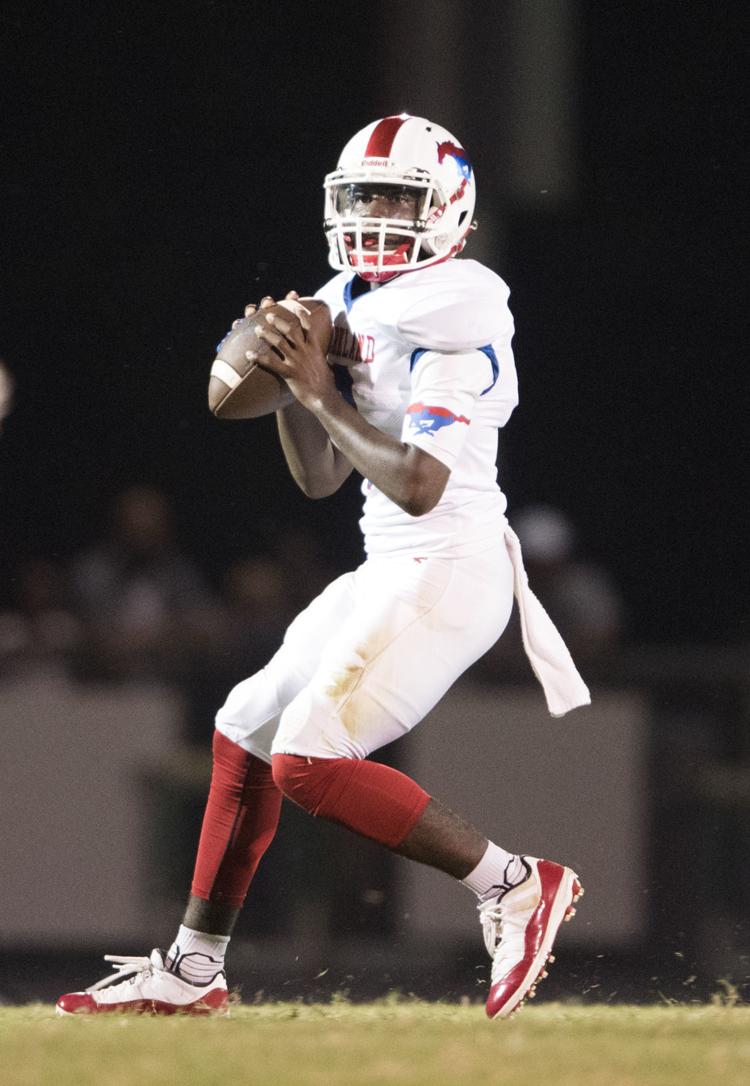 Parkland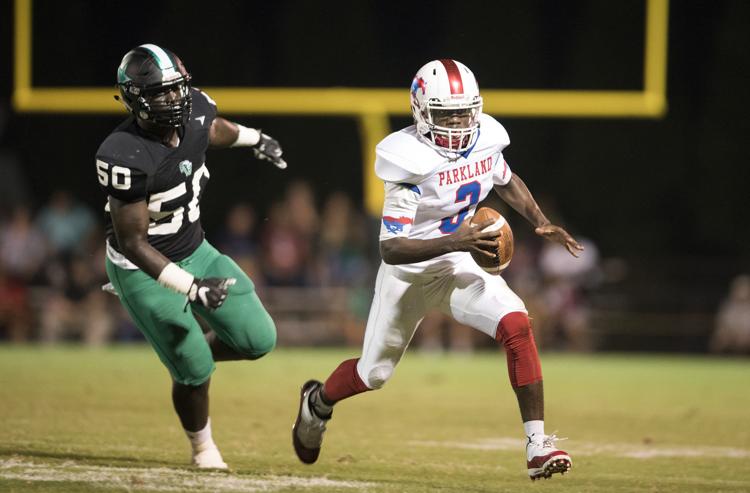 Parkland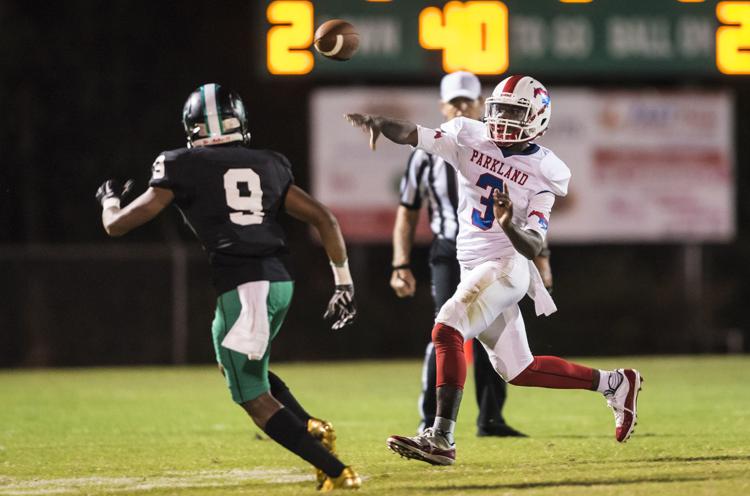 Parkland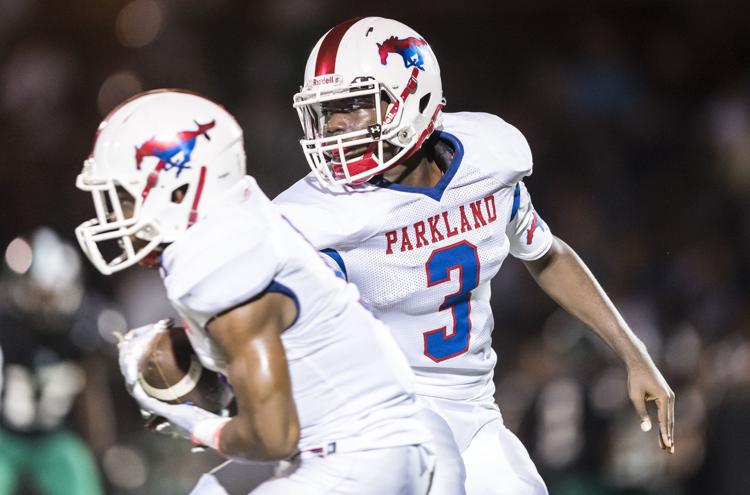 20171028w_spt_taborparklandfoot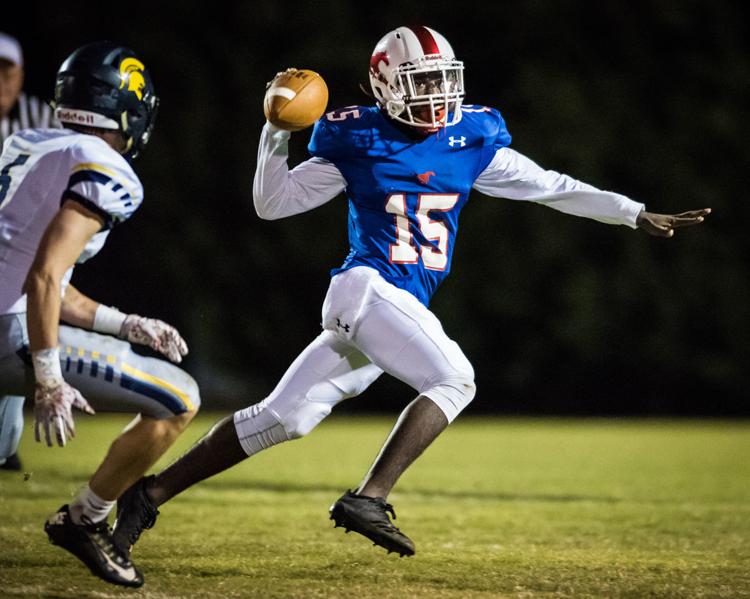 Parkland Football Jamboree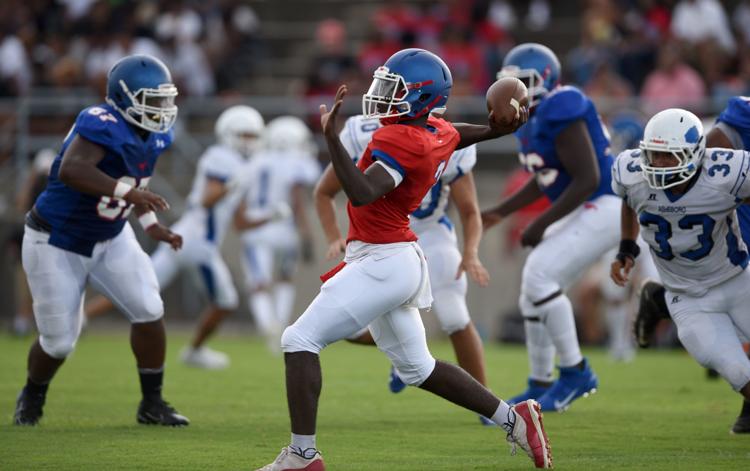 StrongerThings