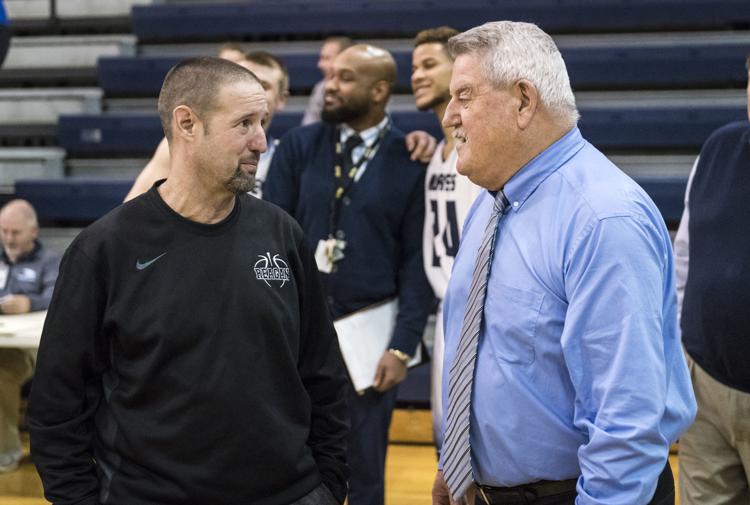 When Howard West decided in March to resign as the head boys basketball coach at West Forsyth, he said he wasn't retiring.
That turned out to be true. West will be a volunteer assistant coach for boys basketball at Reagan, a school where he was the first boys basketball coach when the school opened during the 2005-06 school year.
In returning to Reagan, he's having another reunion with Coach Jeff Overby, who was West's assistant at Reynolds from 1997 to 2005 and at Reagan from 2005 to 2013 before West left to become the head coach at Forsyth Country Day. Overby has been the head coach at Reagan since West resigned six years ago. 
The reason West will return to the sidelines this season is a simple one.
"Because of Jeff," West said. "I just wanted to step back as a head coach, and he's the best place for me to land. We share a lot of things in common, good friends, that kind of thing. And he gave me 16 really good years as a loyal assistant. And now maybe I can do something to help him while I can during his career."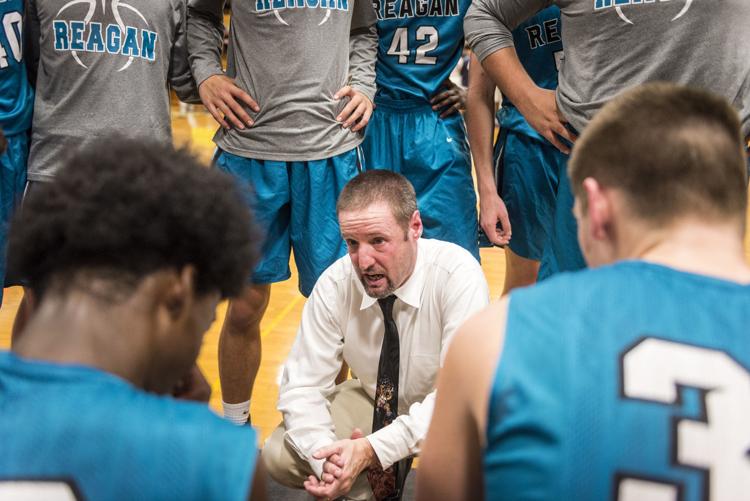 Even though the two have spent time coaching different teams at different schools, it hasn't taken long for things to become familiar again.
"It seems like old times in many ways," Overby said. "Of course the roles are different and we're both figuring that out. We're having a great time being in the gym together, and the good thing is we've done it so long that we complement each other so well, we pretty much know what the other's thinking. 
"I know for the program it's been a huge boost, not only because of that, but you're also talking about someone that has, what I tell the kids all the time, 'golden nuggets of wisdom.'"
Following West's resignation as West Forsyth's coach, both West and Overby said the two had conversations about this happening.
"We're still the best of friends,"  Overby said. "So we talked from time to time. We'd joke about it, you know, 'It would be great to get back together in the same gym and wouldn't it be funny if you came as my assistant?'"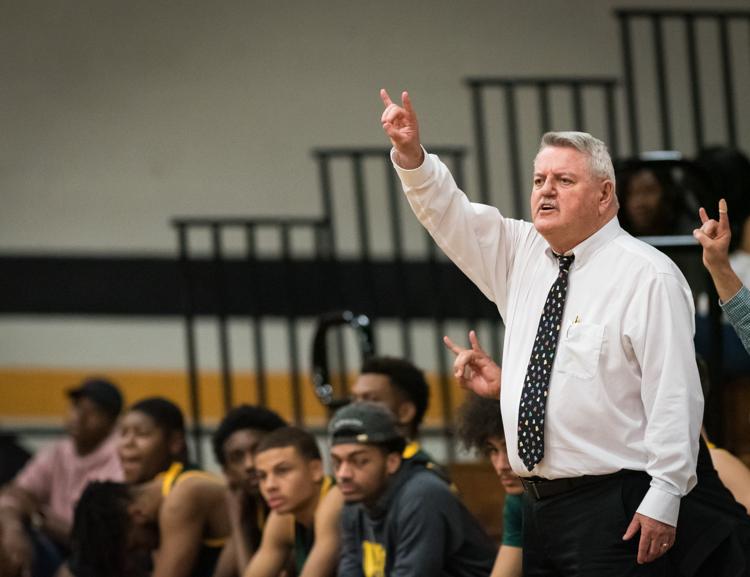 West has been a head coach for 46 years. He is the third-winningest coach in North Carolina history for boys basketball, piling up a record of 805-388 as a head coach at Tunstall (Va.), Eden Morehead, Reynolds, Reagan, Forsyth Country Day and West Forsyth.
He is 11 wins short of moving into a tie for second place with Harvey Reid, the former coach at Fike High School in Wilson, on the all-time basketball wins list in North Carolina. Reid, who died in 1991, finished with a record 816-208. Freddy Johnson of Greensboro Day is the leader in North Carolina with a record of 1,049-295.
But being an assistant is nothing new to him.
"I was an assistant before I was ever a head coach," he said. "I remember what it was like then, but I also know what I like as an assistant myself. And so I'm going to try to be the assistant that I want to be and I wanted to have. That was Jeff when I had him."
The summer workouts have been instrumental in building the chemistry and coaching roles.
"I joke with him all the time, is he going to be able to stay in his seat on a Tuesday and Friday night?," Overby said. 
Photos: Coaches Howard West and Jeff Overby reunite at Reagan