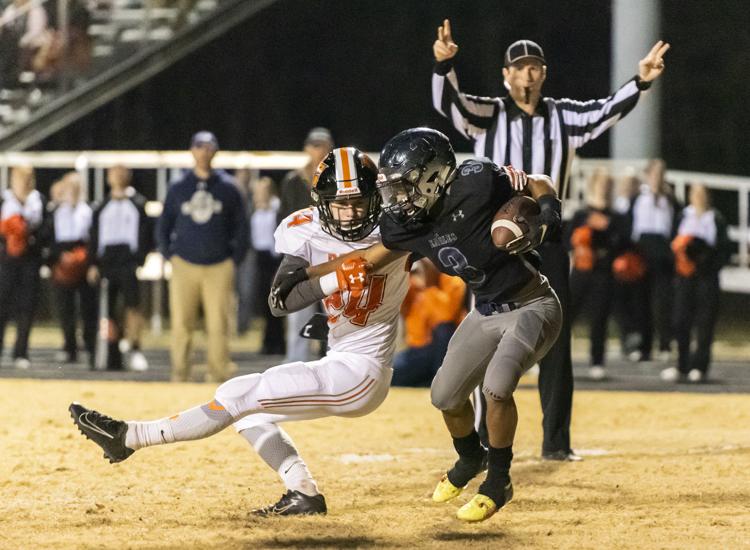 KERNERSVILLE — East Forsyth rode a second-half surge past Davie County on Friday and into the next round of the NCHSAA Class 4-A playoffs.
Five touchdowns — four rushing and one passing — pushed No. 2 East Forsyth past No. 7 Davie County 49-21 on Friday night at Fred E. Lewis Stadium in the second round of the playoffs.
Starting the third quarter tied 14-14, passing worked early for East Forsyth quarterback Ty Lyles. He threw a 74-yard pass to Brendan Conway, a senior tight end. Then came Chris Chaplin's 1-yard rushing touchdown to push the Eagles ahead 21-14 with 10:24 left in the third.
Chaplin scored twice in the second half. His last touchdown was a 4-yard carry with 1:07 remaining in the third quarter. That play gave East Forsyth a 35-14 lead over the War Eagles (7-6).
And he was just one of three rushers to score in the second half. Joseph Brown's only carry of the night was a 2-yard touchdown run to widen the Eagles' lead 42-14 in the fourth quarter.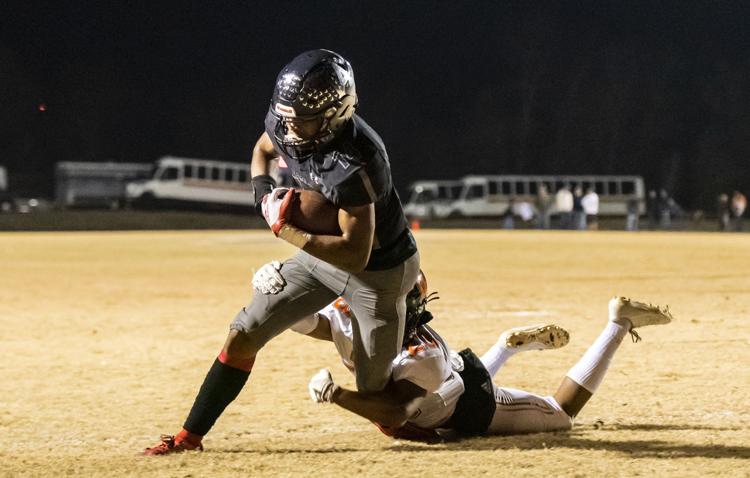 Even Traylon Ingram, a sophomore who Coach Todd Willert of East Forsyth said was called up to varsity just prior to a 55-17 win over Reynolds on Nov. 8, had a 1-yard rushing touchdown as well with 6:41 left in the third.
Lyles ended the night with 251 passing yards and two touchdowns — the last to Jamison Warren. It was a 51-yard play with 2:56 left to seal the game.
"I think the biggest thing was execution and just being locked in," said Lyles, who finished the game with 103 yards rushing. "(Coach Todd Willert) just said we had to do the little things and cut out the mental mistakes, and we'd be fine."
The Eagles (10-2) were a few players down because of injuries, including seniors Thomaz Johnson and Sincere Patino.
"We were missing some key blocks — just effort," said Willert, whose team will play a third-round game against No. 3 Jamestown Ragsdale at home on Nov. 29. "It was more or less effort, and it wasn't just offense. Special teams was horrendous in the first half.
"But defense kept us in it, and kept us in it all night. To hold those guys to 21 points, as banged up as we are on defense, that's a great job."
Nate Hampton, the War Eagles' quarterback, threw for 207 yards and was sacked twice in the second half. The junior, who finished the season with more than 3,000 yards passing, threw an interception early in the second quarter.
Javon Cobbs, a senior linebacker, picked off the pass with nine minutes left.
Davie County scored just one touchdown in the second half — a 65-yard run by DeVonte Lyerly with 4:02 left in the game to trail 42-21.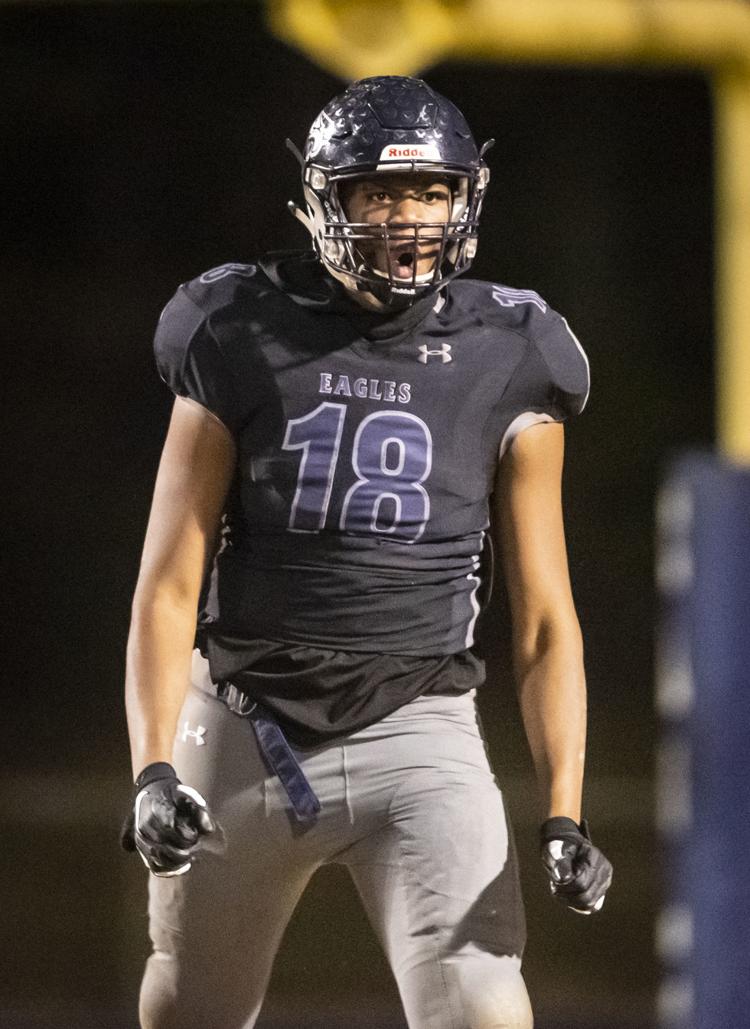 Tate Carney, who had more than 1,100 rushing yards rushing and 20 touchdowns heading into Friday night's game, scored two rushing touchdowns but had just 90 yards against the Eagles. His longest run was for 13 yards. 
Coach Tim Devericks of Davie County said the team was prepped to face a run game from East Forsyth. 
"I mean, obviously I think that's why they got some of the pass plays on us," Devericks said. "Because we were trying to load the box — and the numbers don't lie. That is who East Forsyth is, and they're very good at it. 
"But that's what we game planned to stop was some different things. It left us a little susceptible in the pass game, at times. But we were really trying to match physicality, which was what they're really good at."  
East Forsyth 49 Davie County 21
Davie County;7;7;0;7;—;21
East Forsyth;6;8;21;14;—;49
Records: East Forsyth (10-2), Davie County (7-6)
DC — Tate Carney 13 run (Guillermo Moure kick)
EF — Ty Lyles 1 quarterback keeper (Kick failed)
EF — Jamison Warren 5 pass from Lyles (Conversion good)
DC — Carney 2 run (Moure kick)
EF — Chris Chapin 1 run (Andrew Conrad kick)
EF — Traylon Ingram 1 run (Conrad kick)
EF — Chaplin 4 run (Conrad kick)
EF — Joseph Brown 2 run (Conrad kick)
DC — DeVonte Lyerly 65 run (Moure kick)
EF — Warren 51 pass from Lyles (Conrad kick)
EastDavie
EastDavie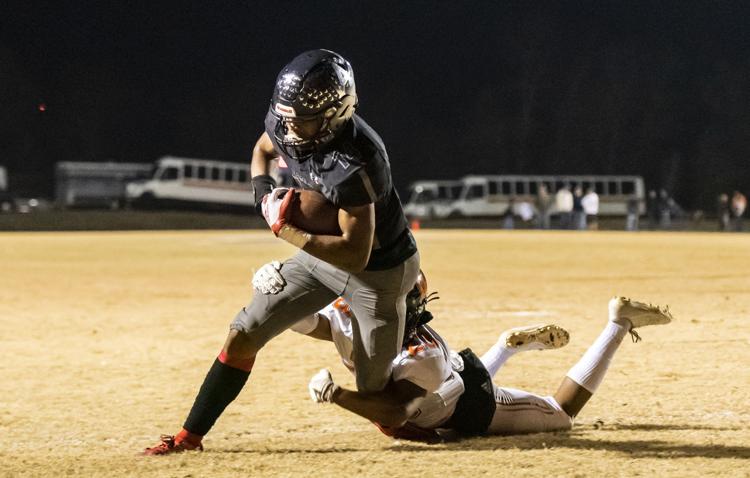 EastDavie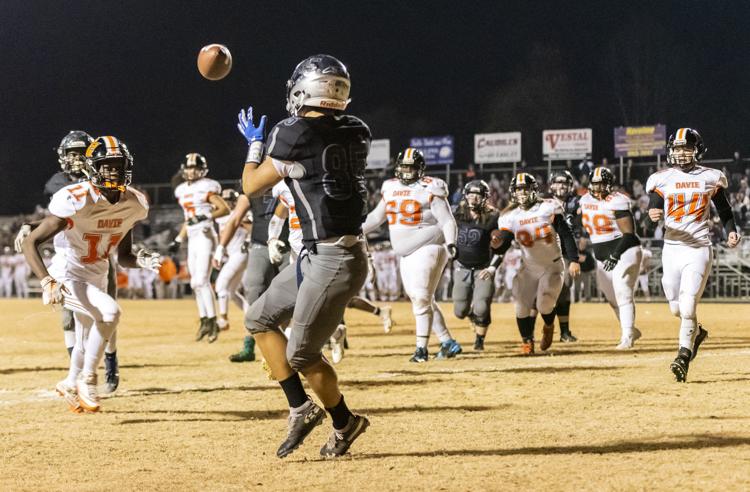 EastDavie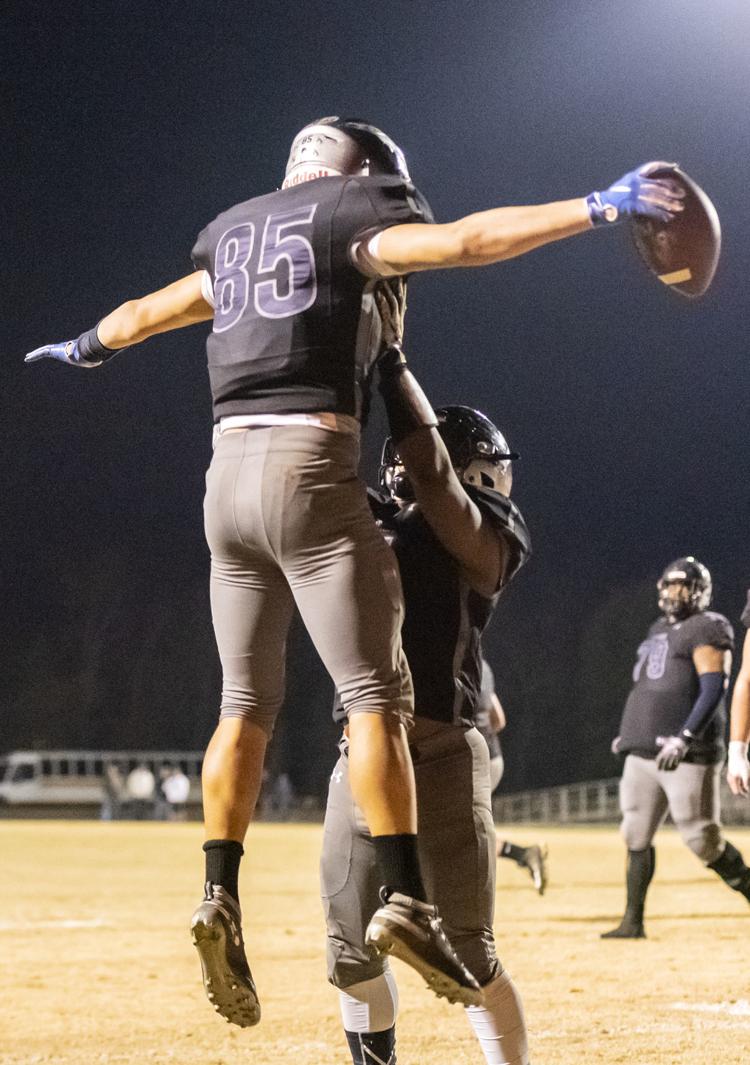 EastDavie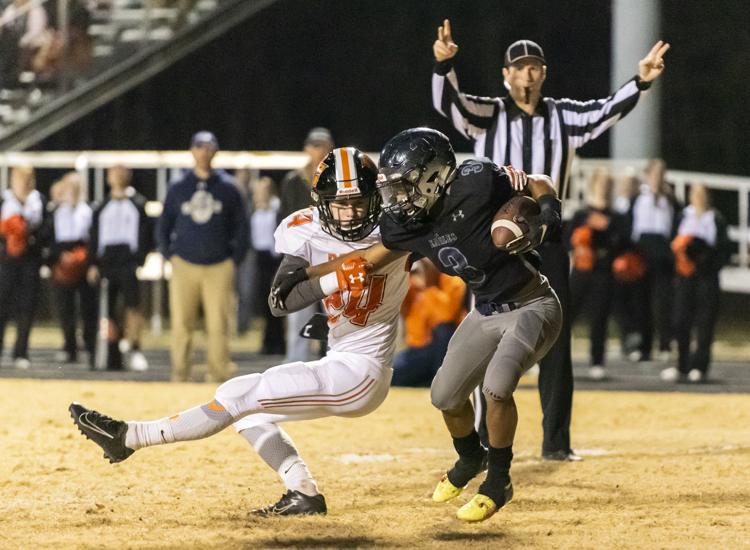 EastDavie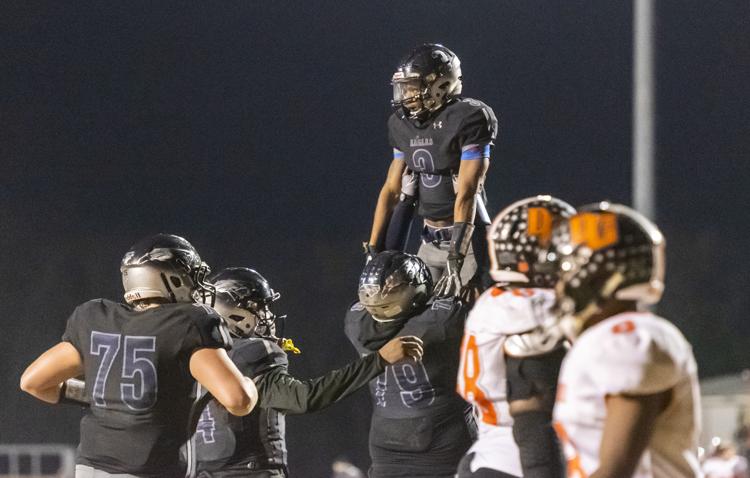 EastDavie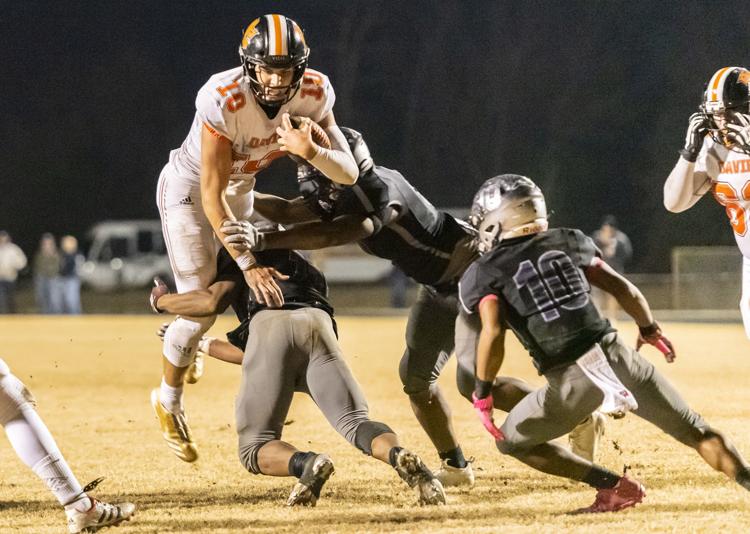 EastDavie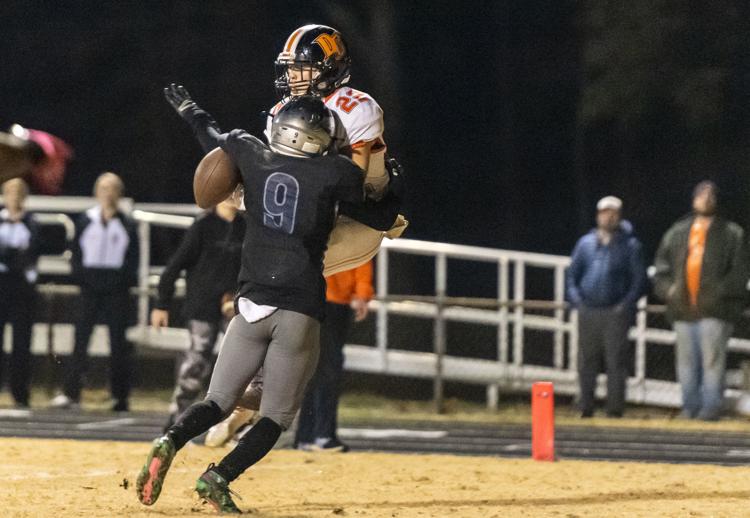 EastDavie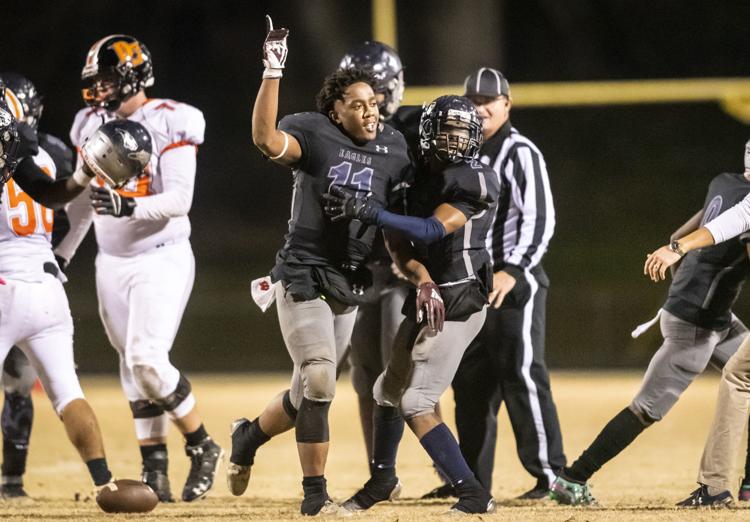 EastDavie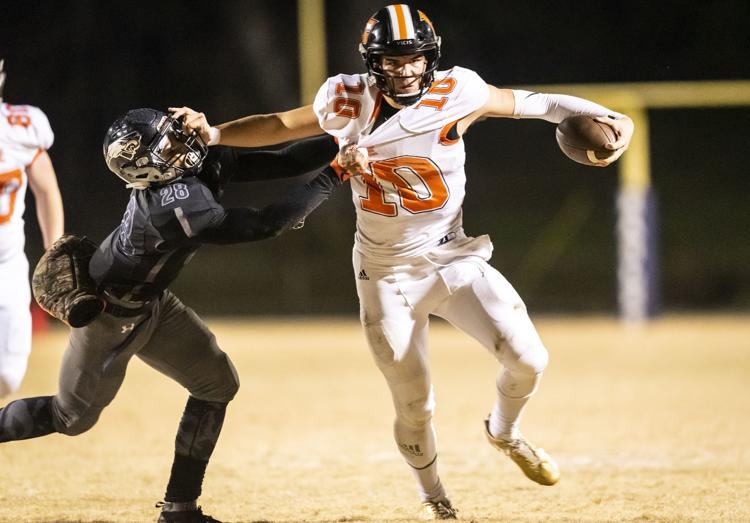 EastDavie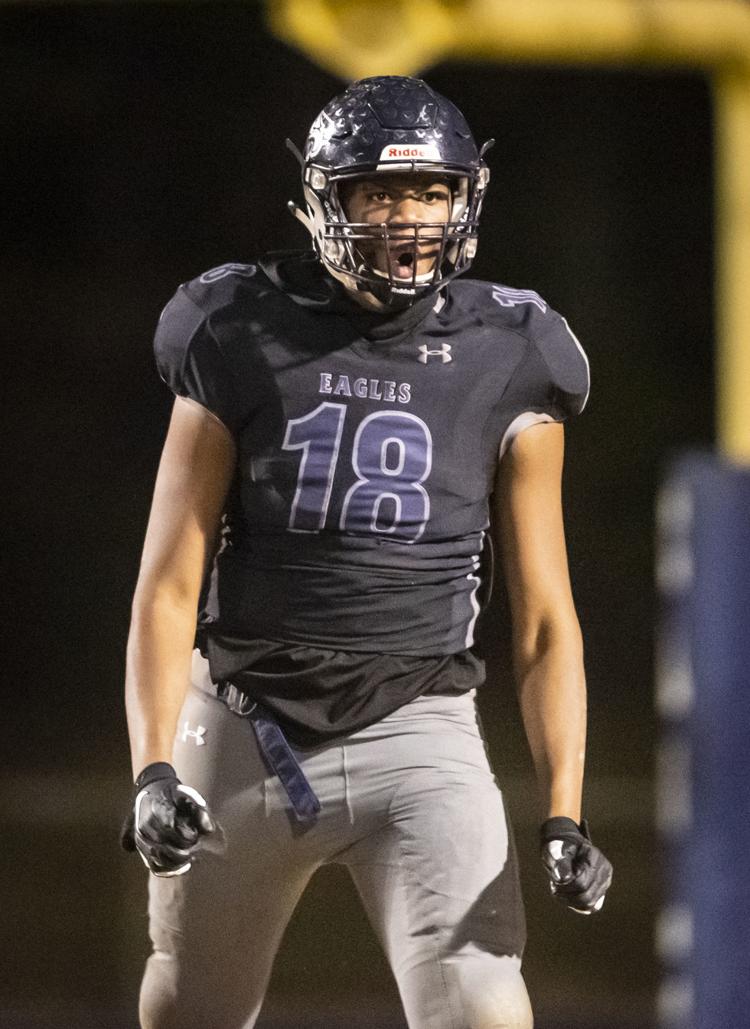 EastDavie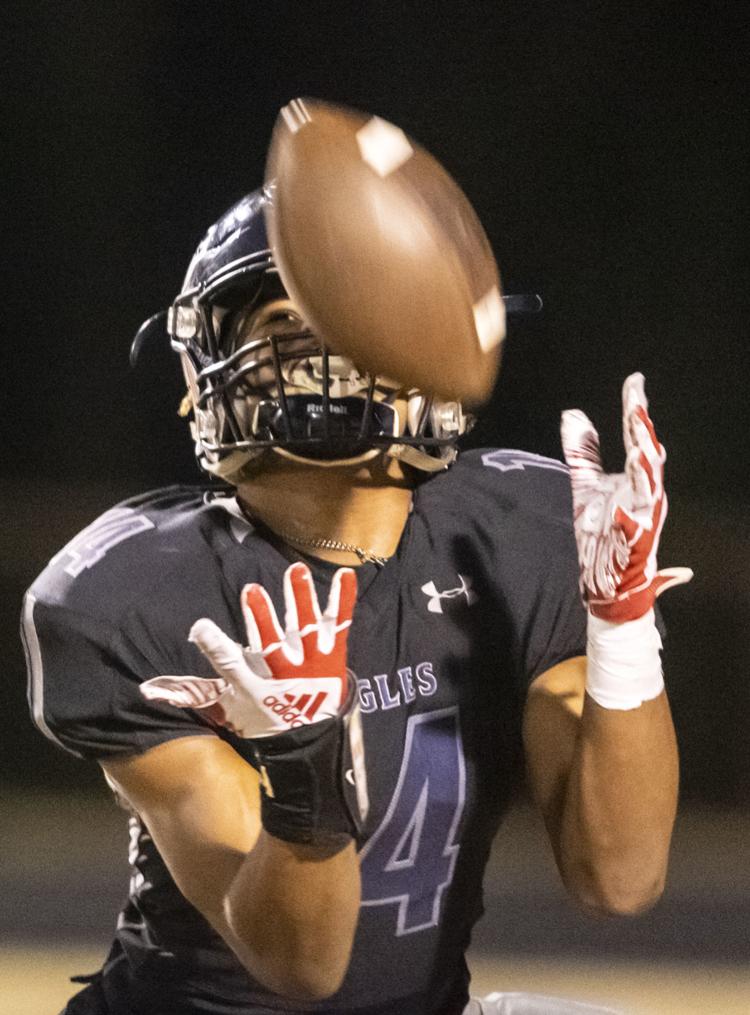 EastDavie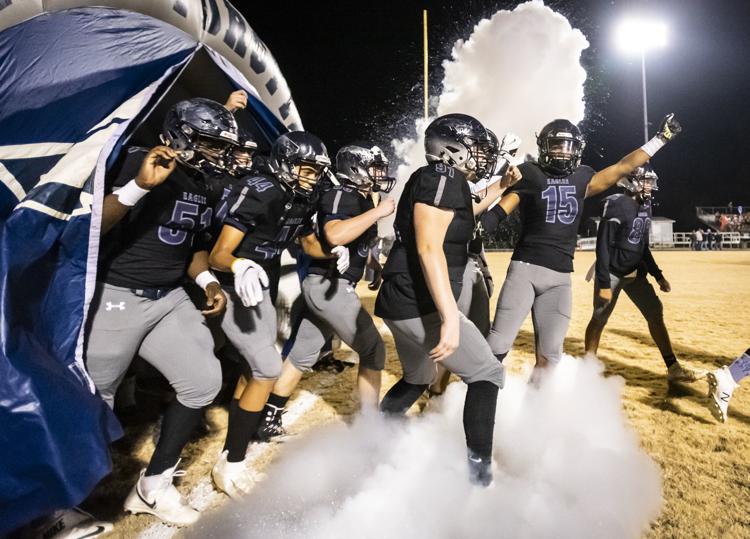 EastDavie
EastDavie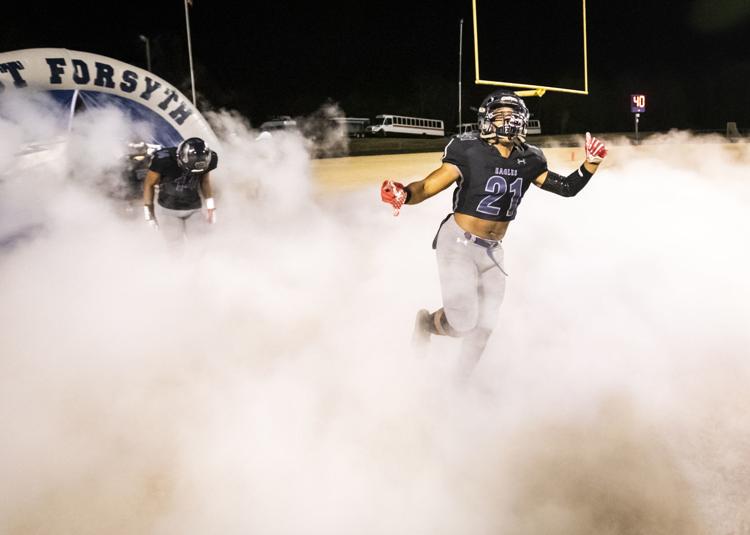 EastDavie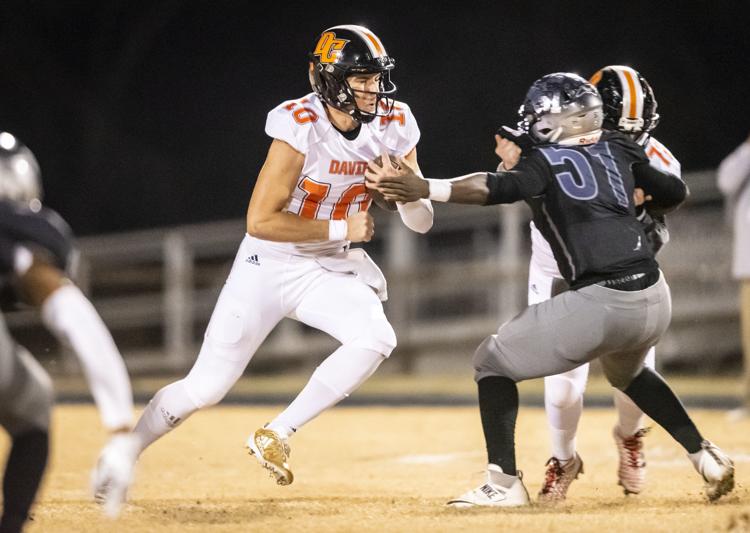 EastDavie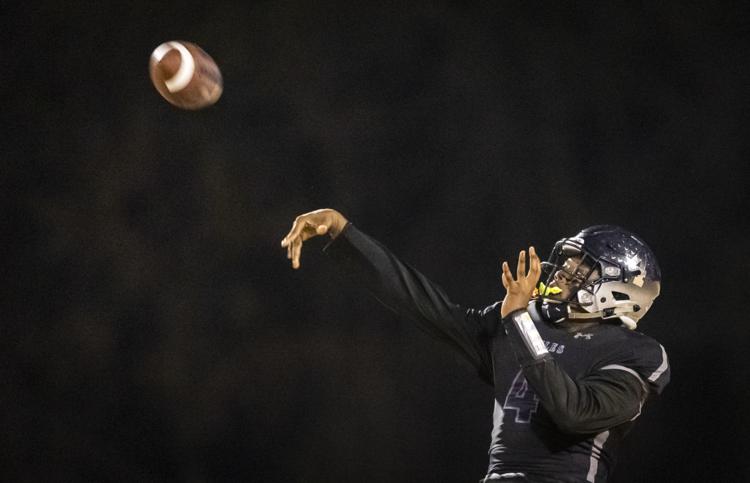 EastDavie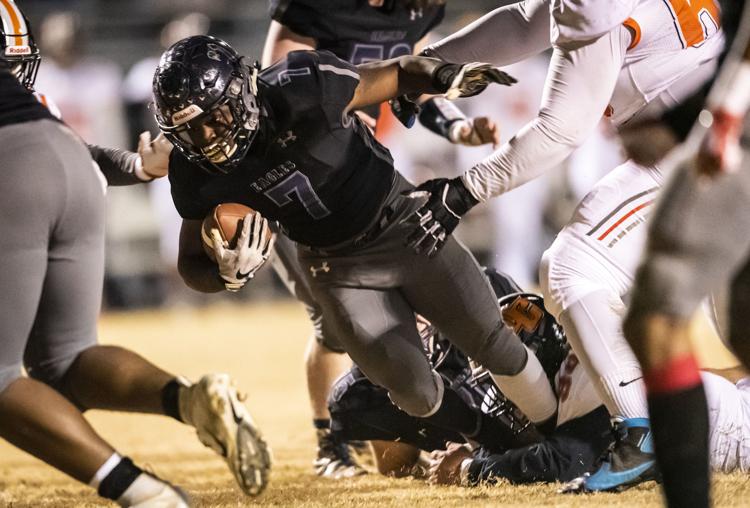 EastDavie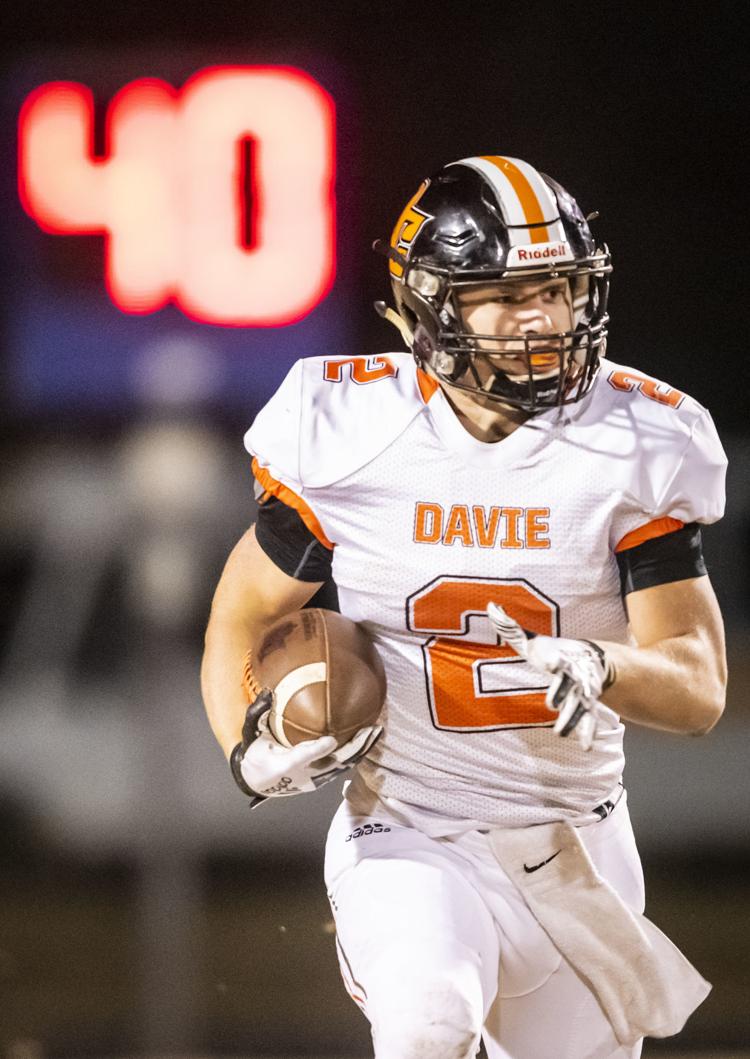 EastDavie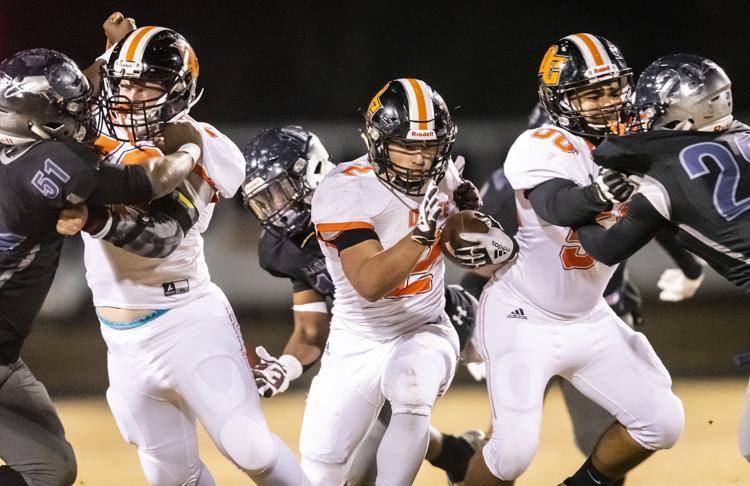 EastDavie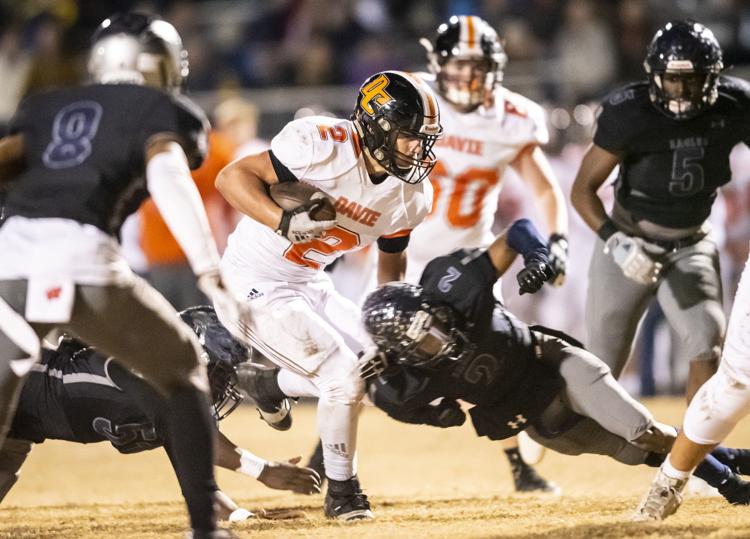 EastDavie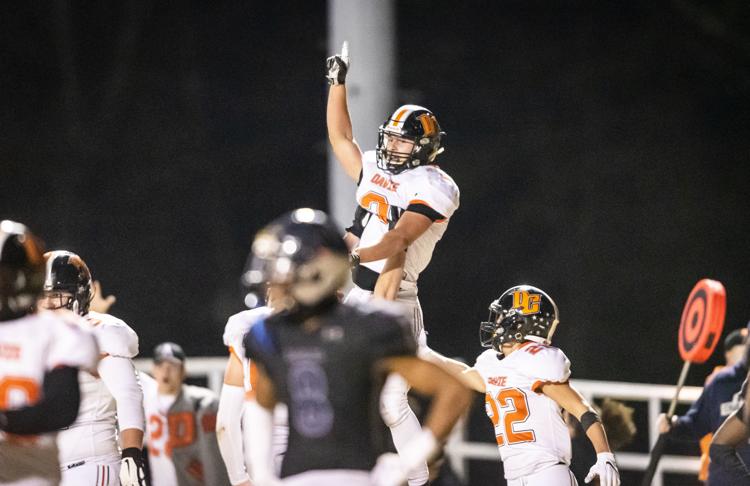 EastDavie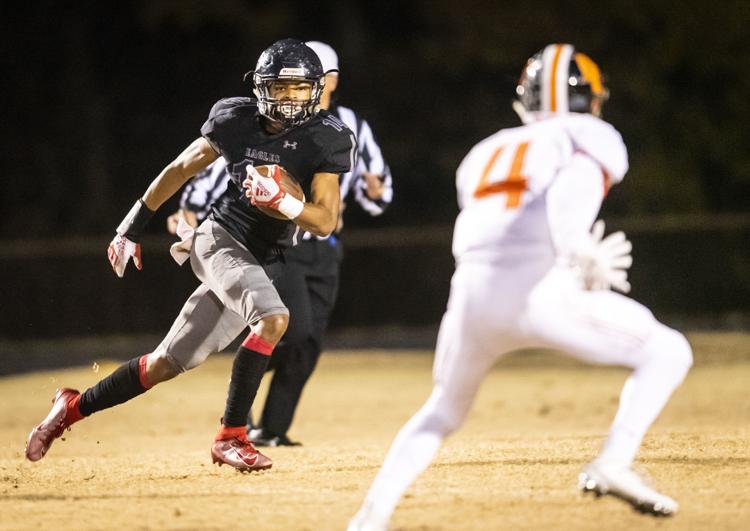 EastDavie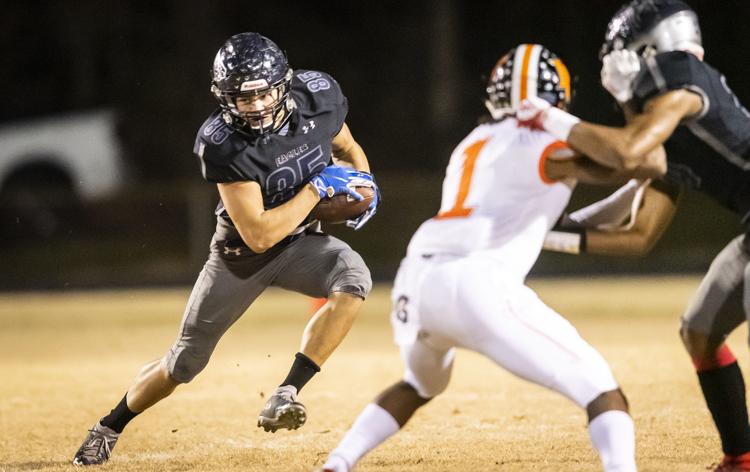 EastDavie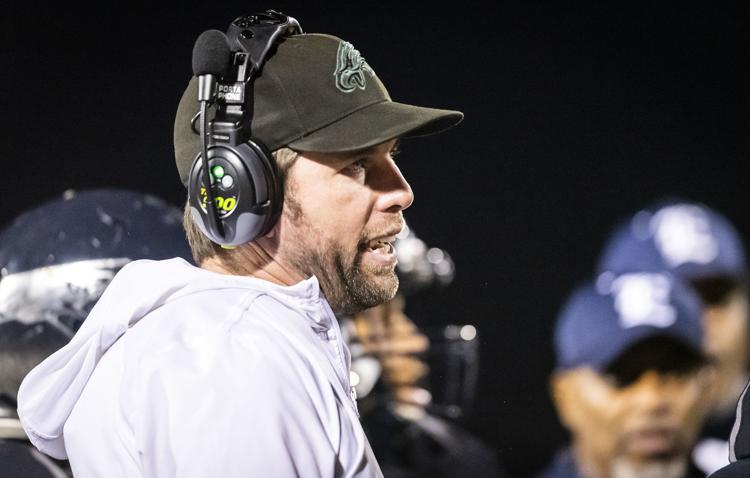 EastDavie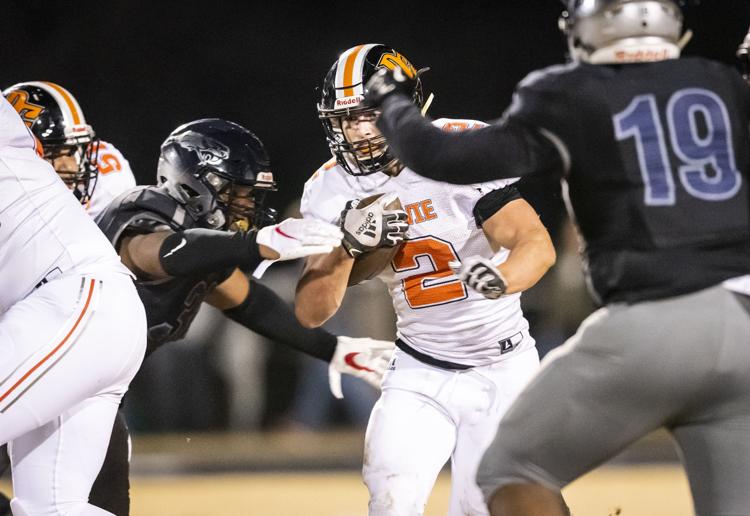 EastDavie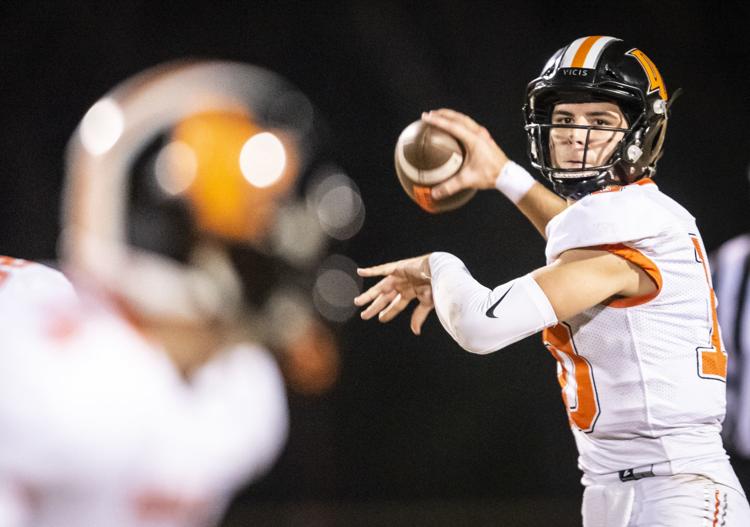 EastDavie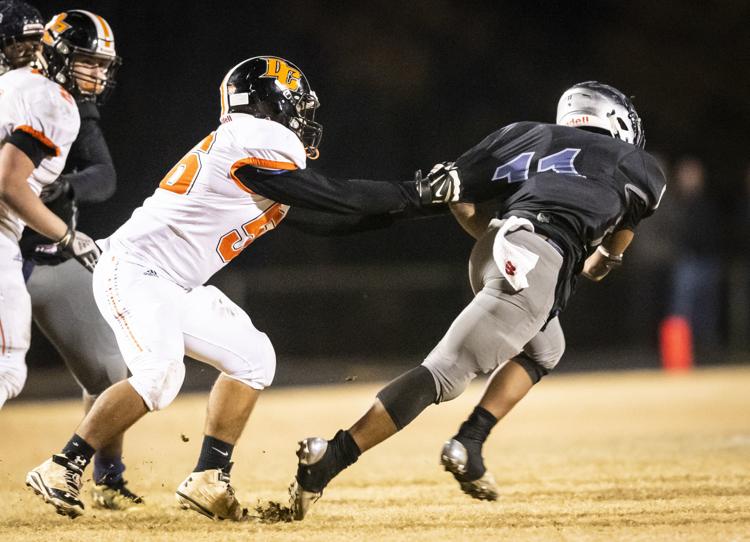 EastDavie
EastDavie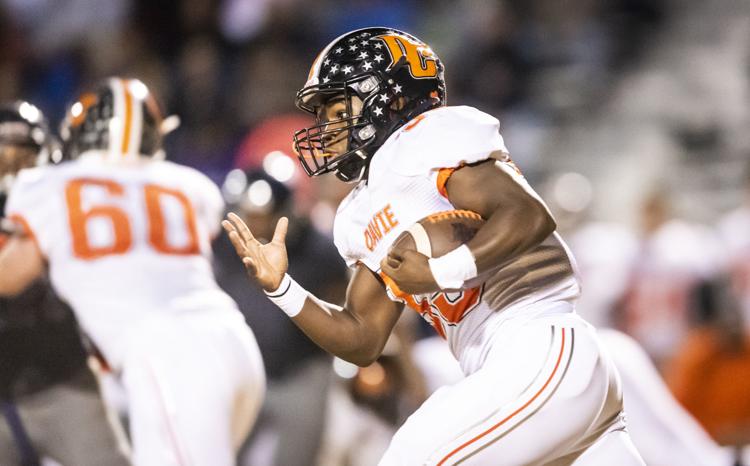 EastDavie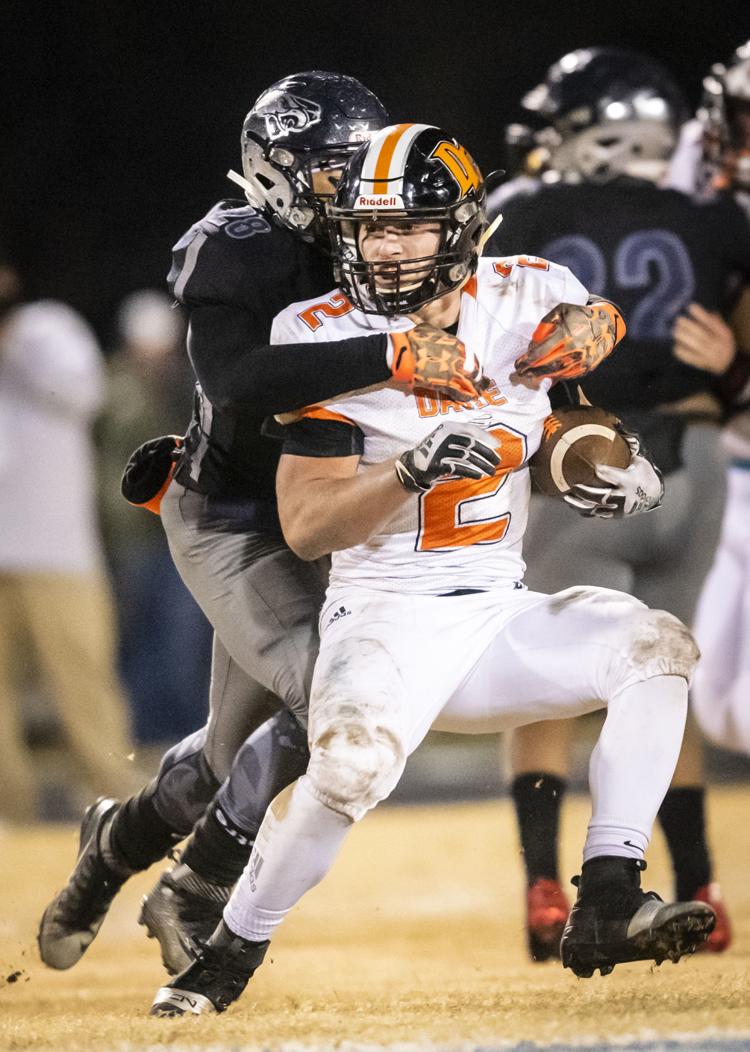 EastDavie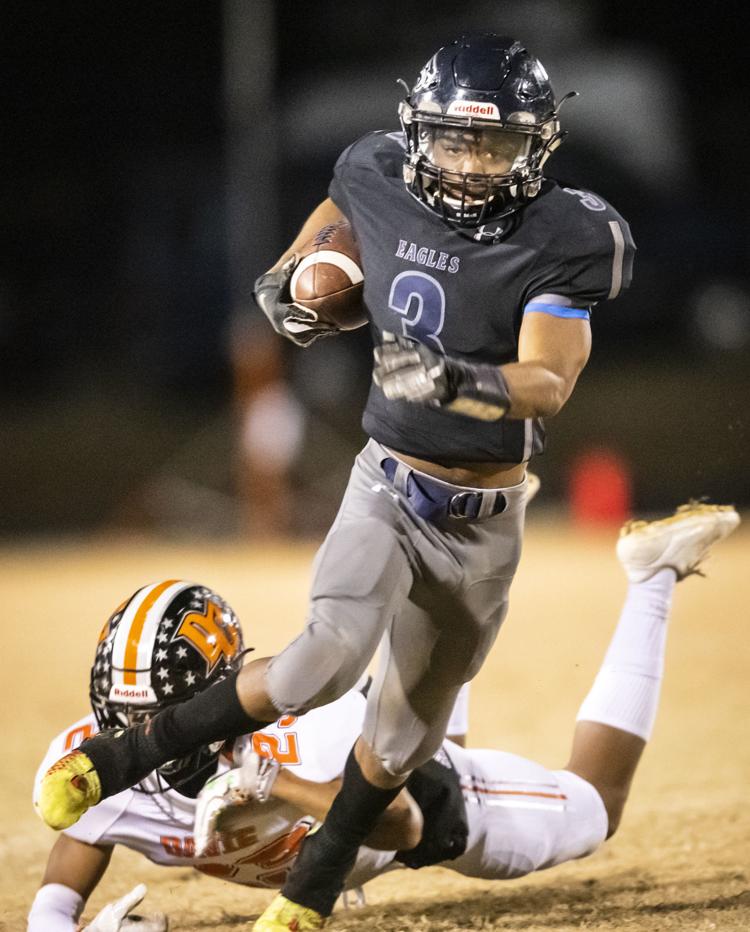 EastDavie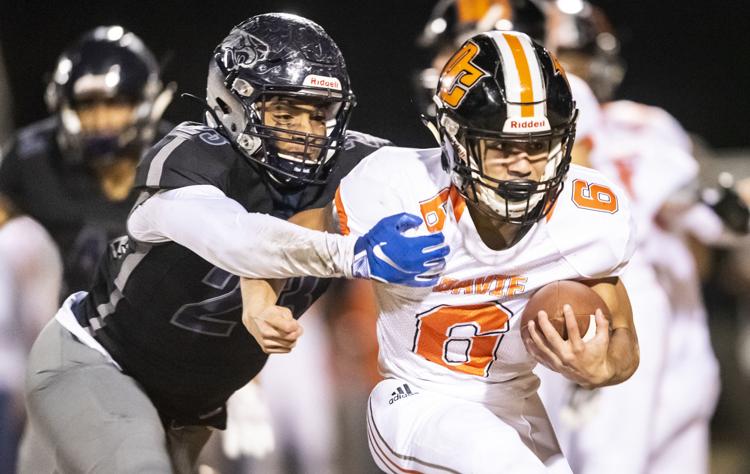 EastDavie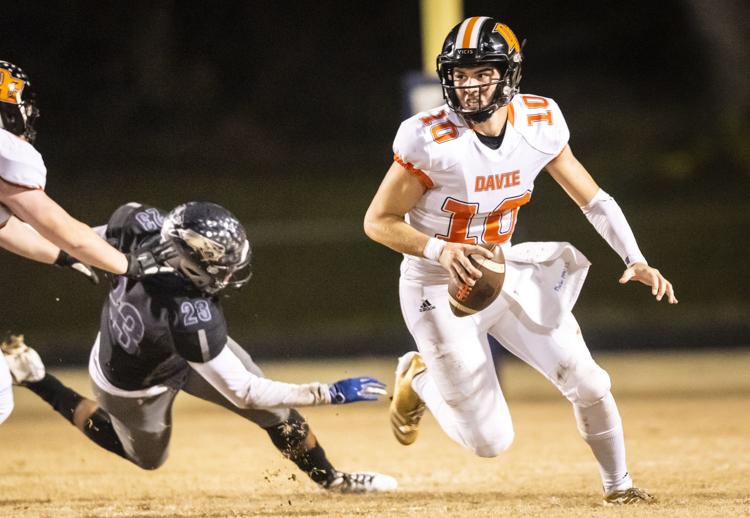 EastDavie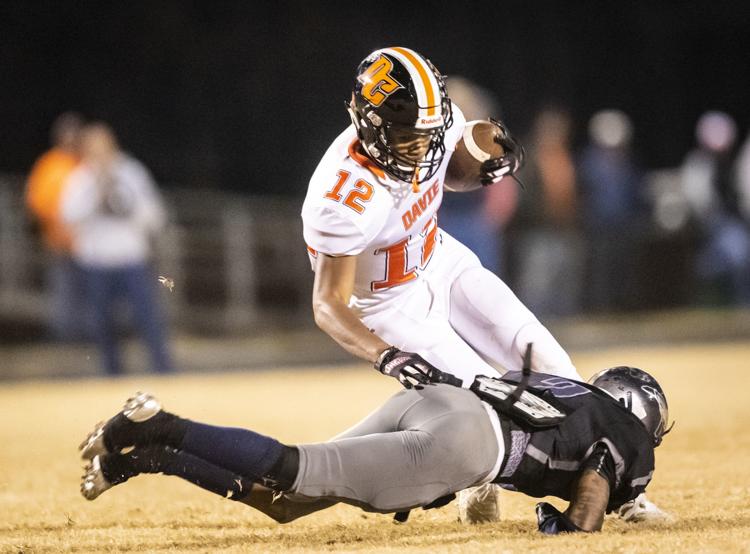 EastDavie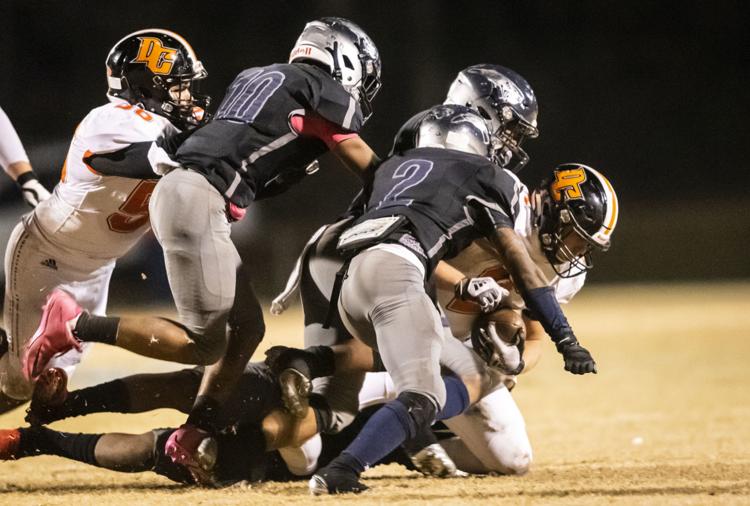 EastDavie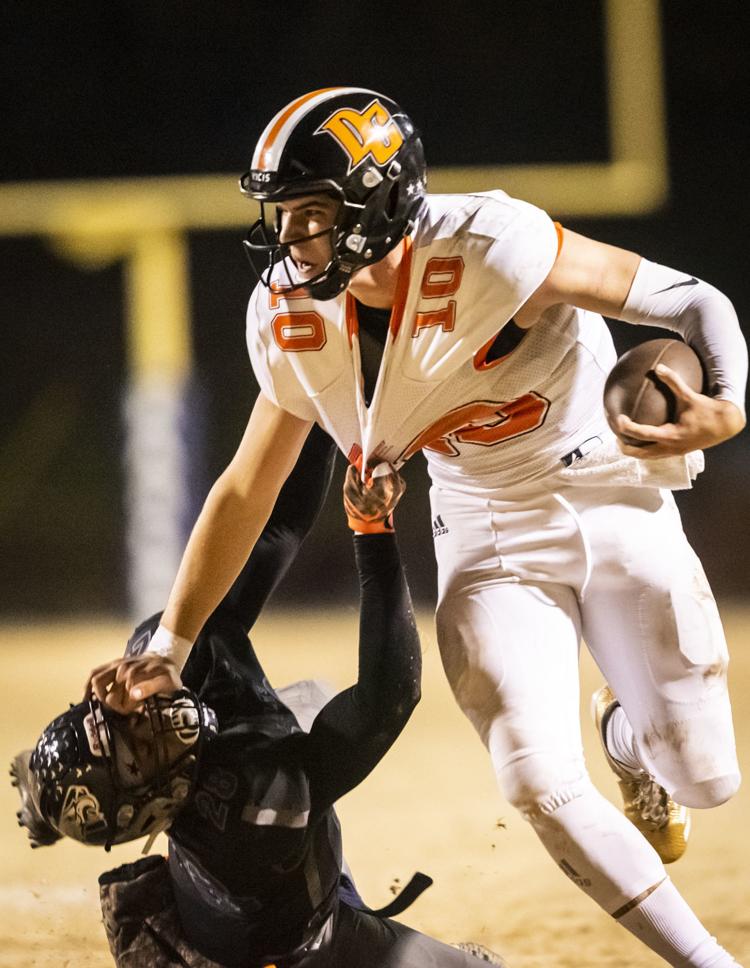 EastDavie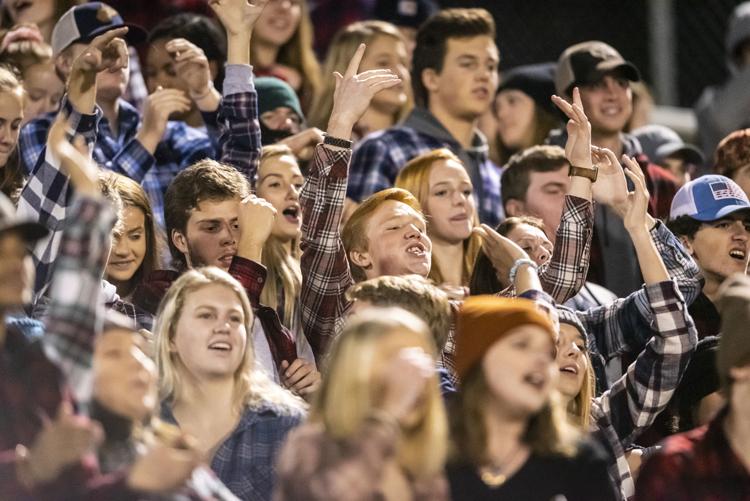 EastDavie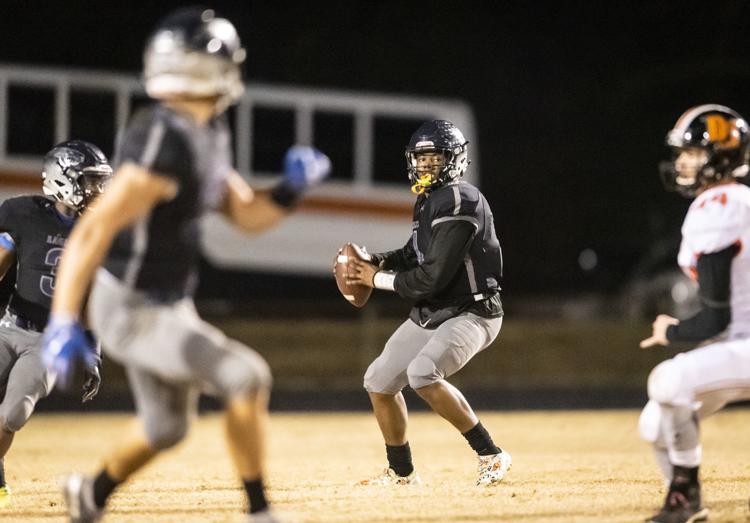 EastDavie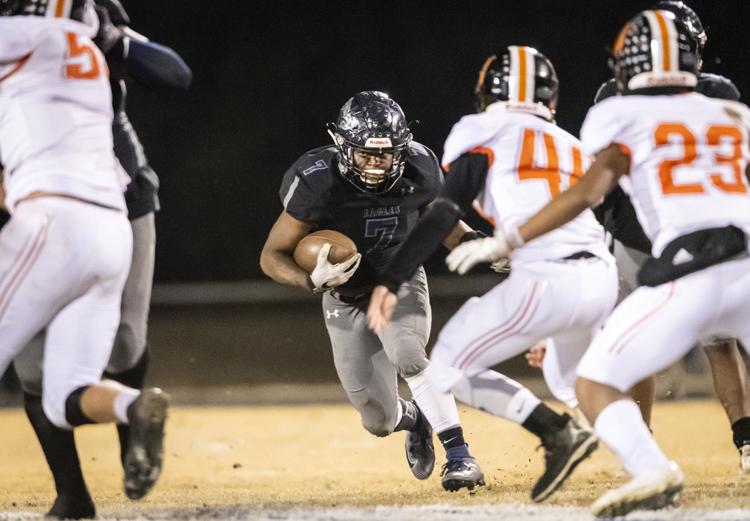 EastDavie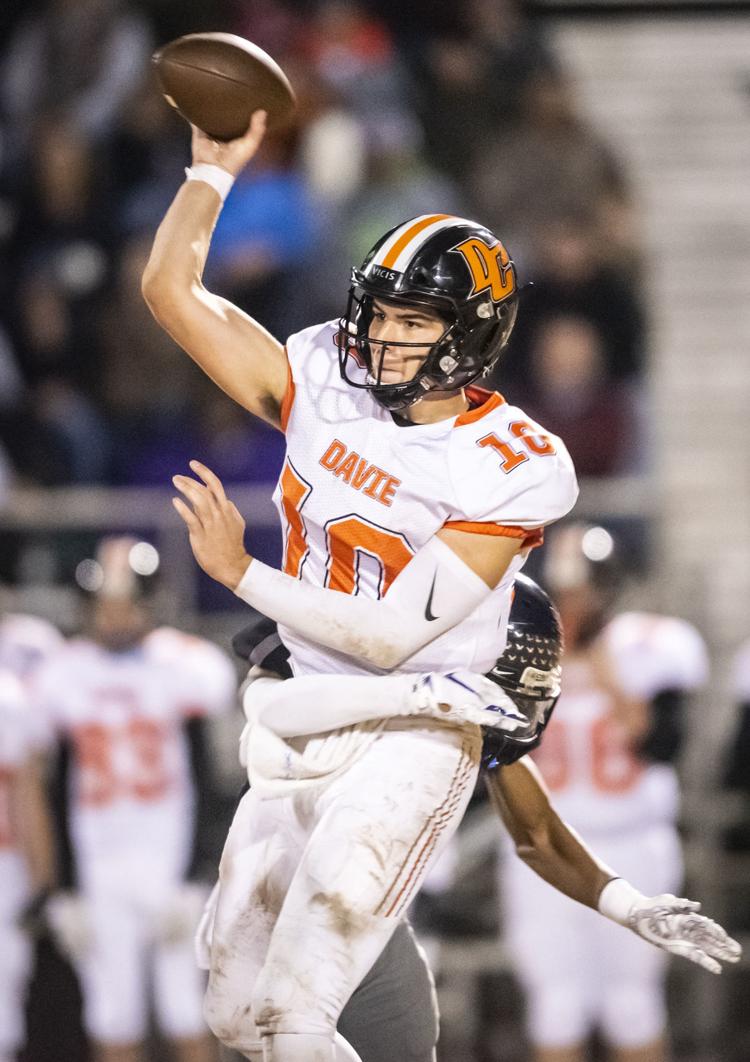 EastDavie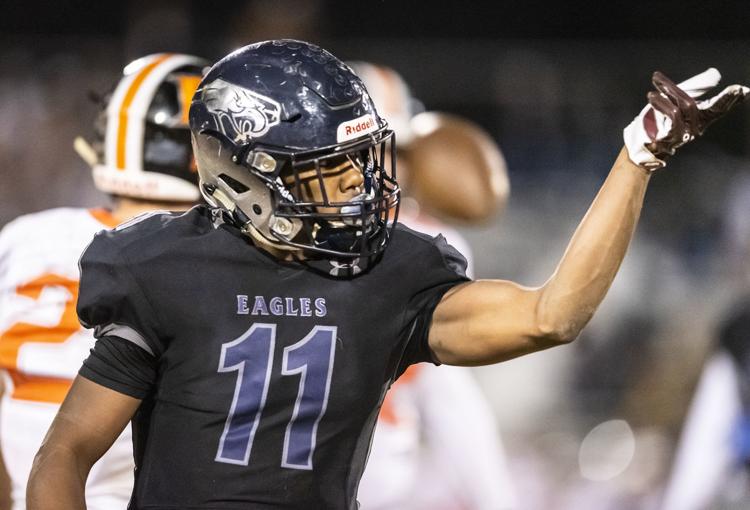 EastDavie
EastDavie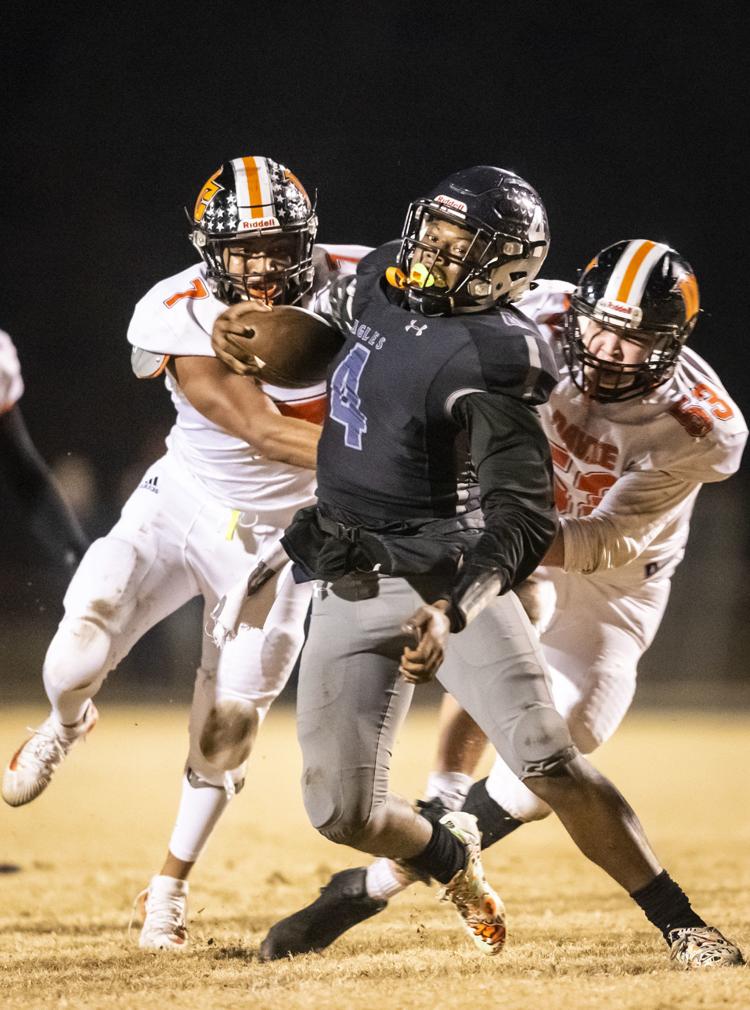 EastDavie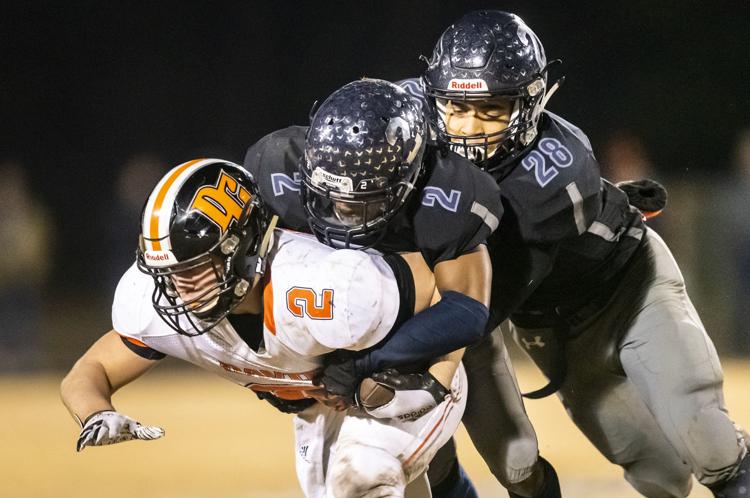 EastDavie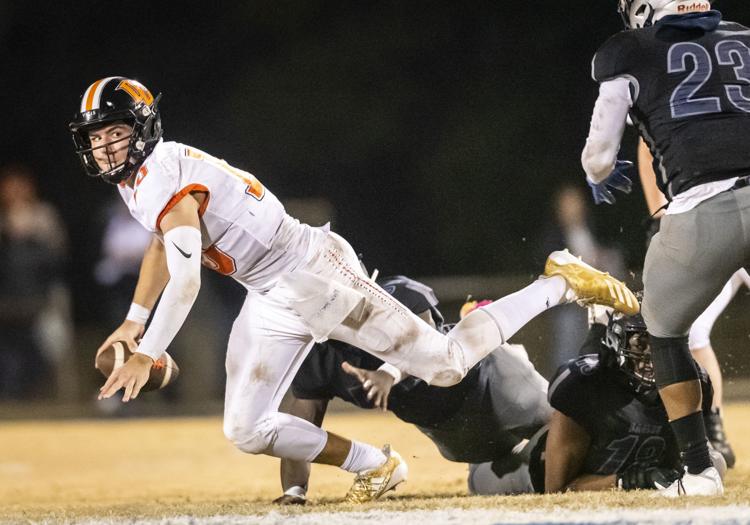 EastDavie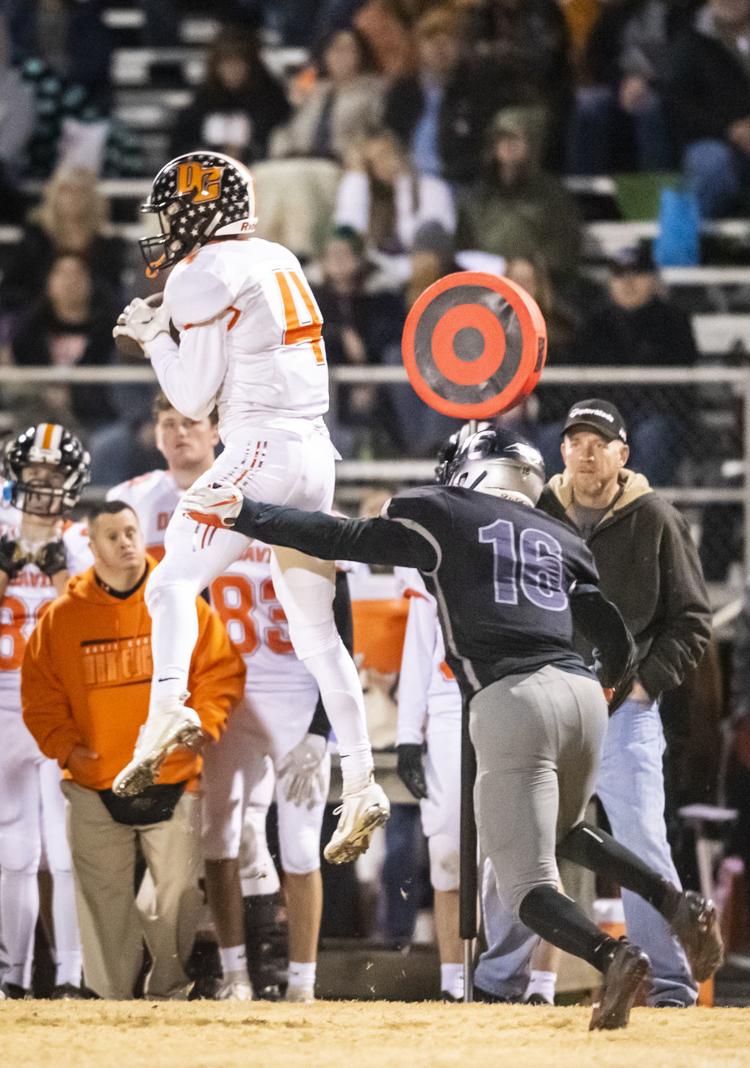 EastDavie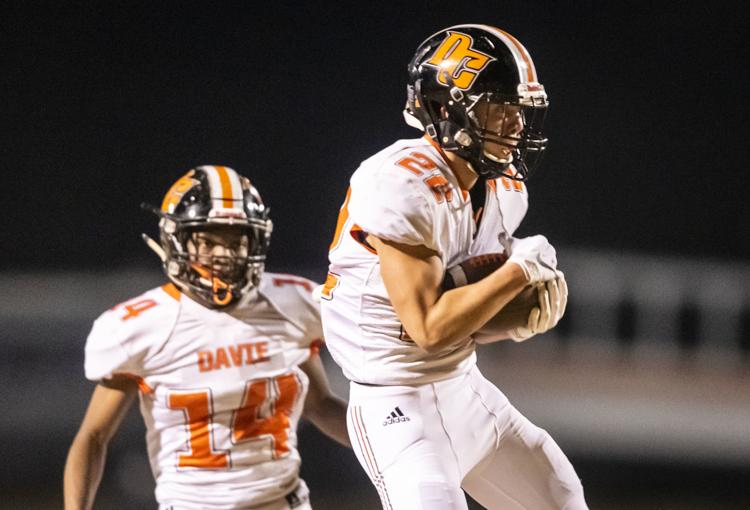 EastDavie
EastDavie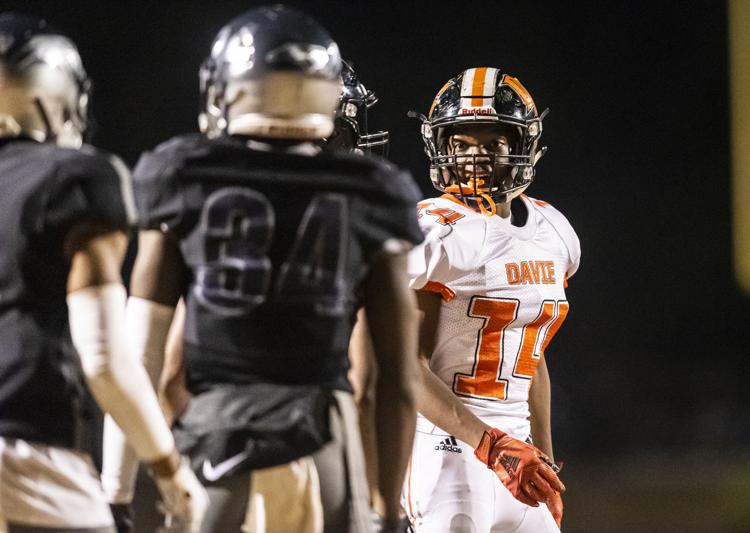 EastDavie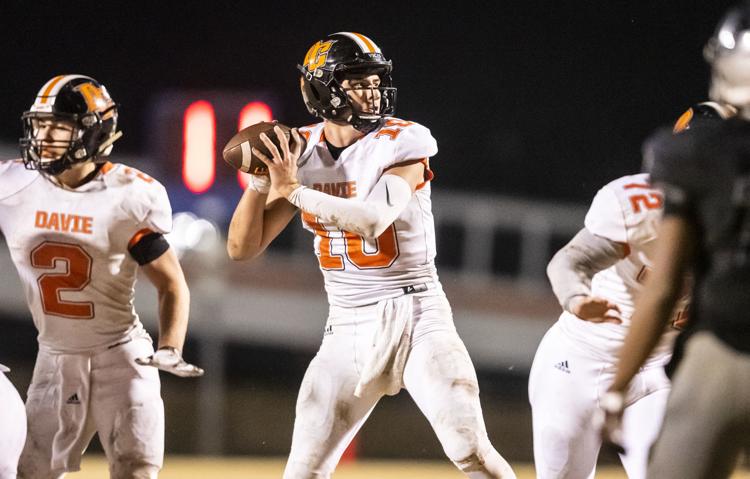 EastDavie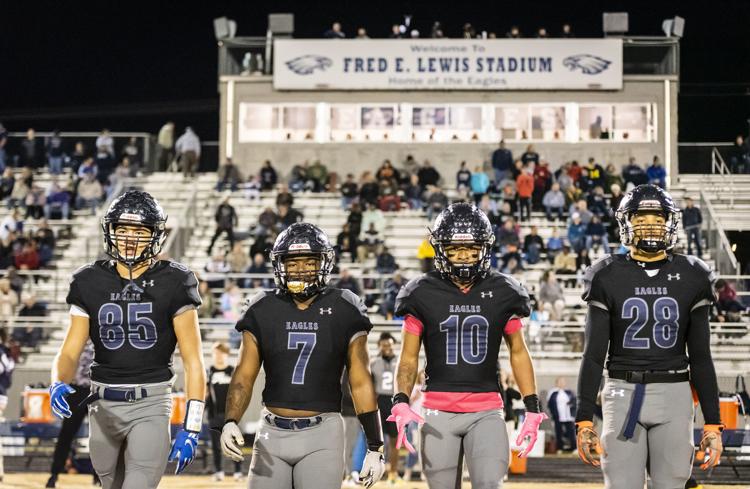 EastDavie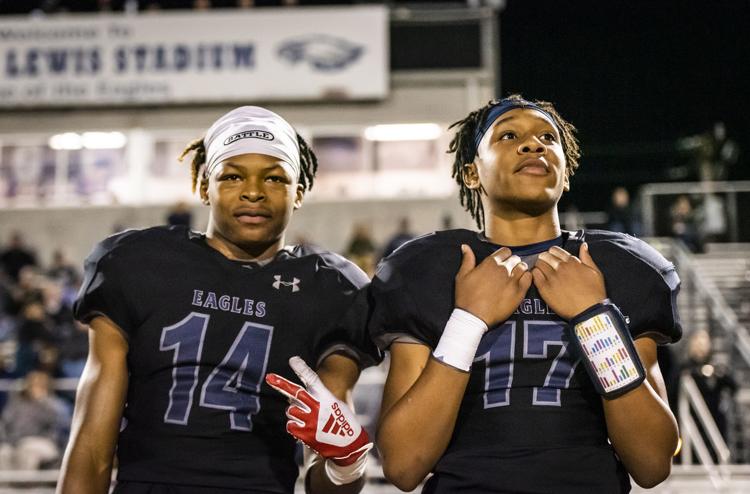 EastDavie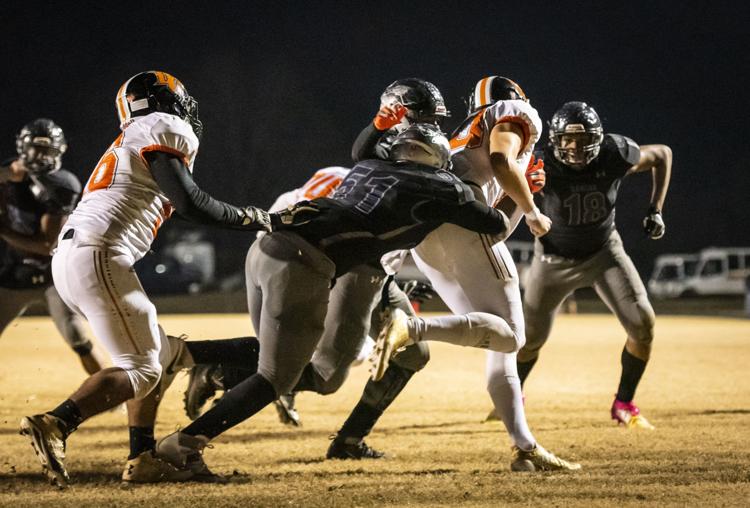 EastDavie
EastDavie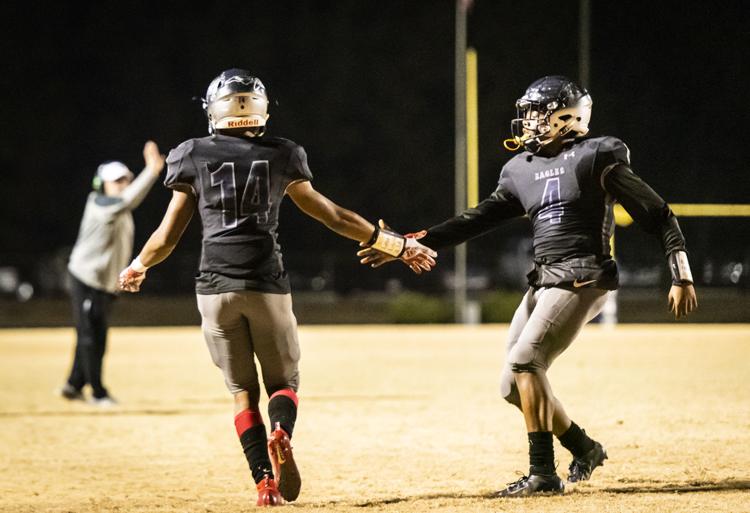 EastDavie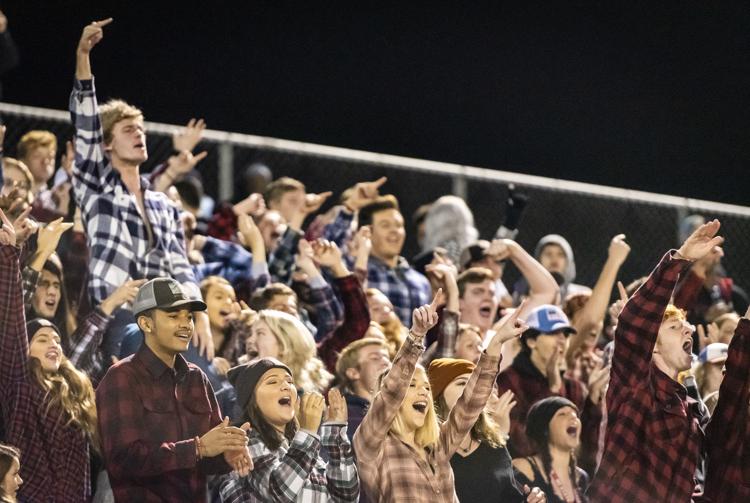 EastDavie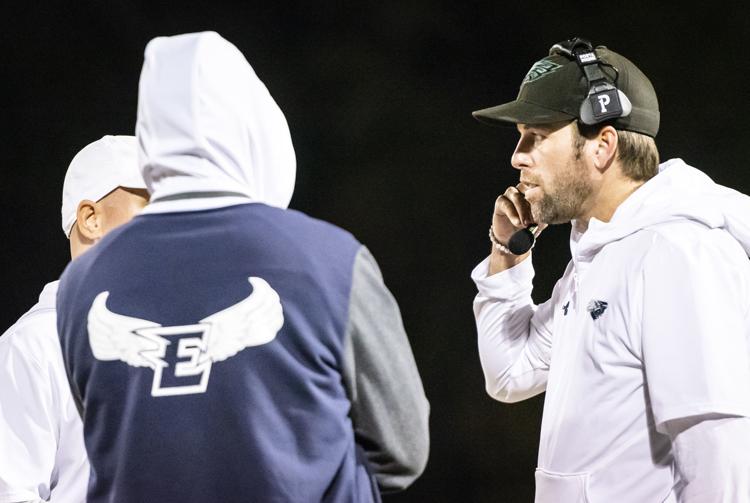 EastDavie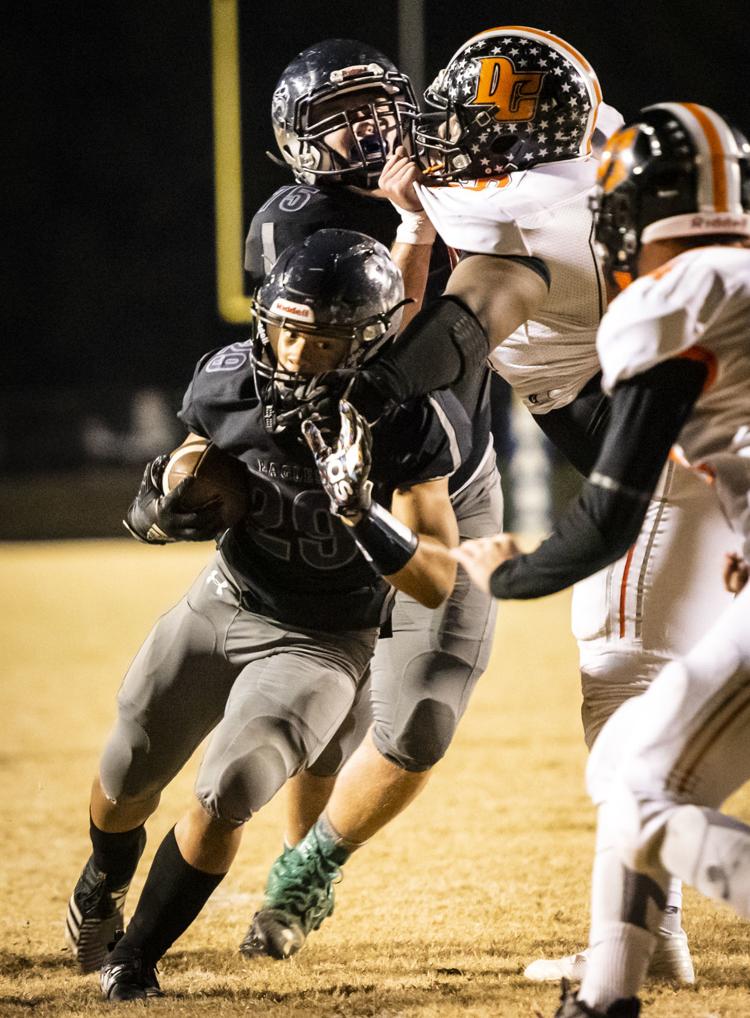 EastDavie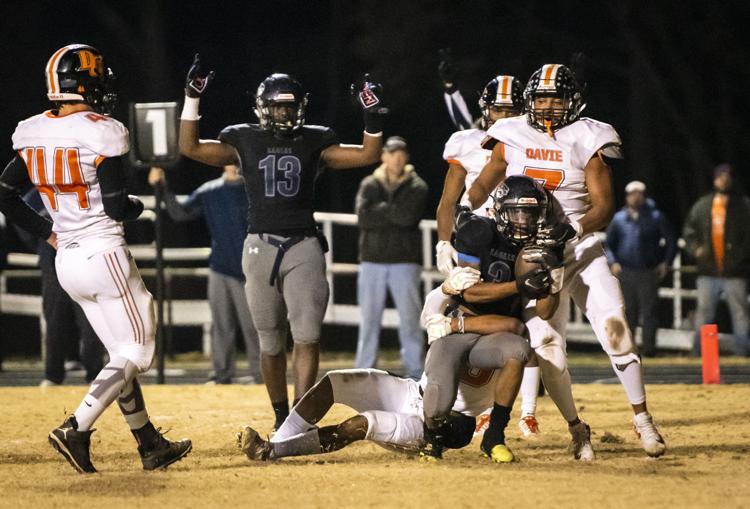 EastDavie
EastDavie