A new season of high school football is almost here. Here's a look at jamborees happening across the area.
High school football is finally here. Well, almost here anyway.
The first games of the season kick off on Aug. 23, but before that jamborees and scrimmages will take place across the Northwest.
Here's a list of events to watch in the region.
The Kickoff Classic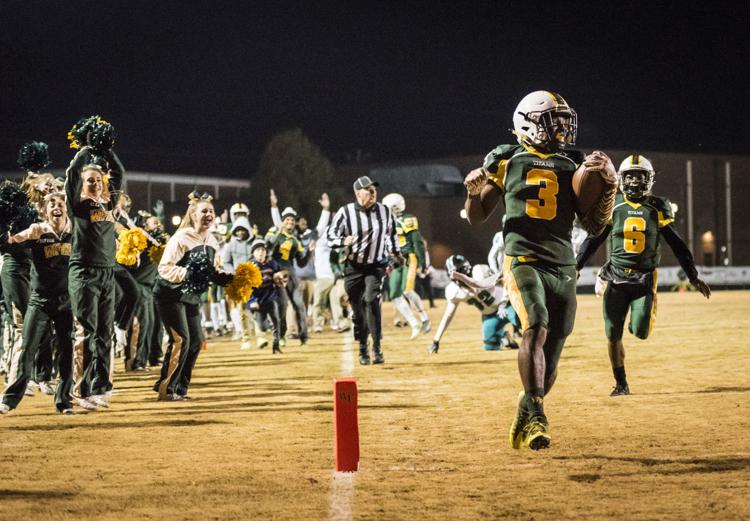 Day/time: Aug. 16, 5 p.m.
Location: West Forsyth High School
Teams: West Forsyth, Oak Grove, Randleman, Davie County, West Stokes, East Forsyth, Charlotte Mallard Creek, Matthews Weddington, Lexington, Southwest Guilford
Admission: $8, free parking
The Kickoff Classic will return for a second year — just at a different venue.
The 10-team jamboree organized by West Forsyth will be held at Jerry Peoples Stadium on Aug. 16. It was held at BB&T Field in 2018.
According to Coach Adrian Snow of West Forsyth, two teams will use the full field for an hour-long scrimmage lasting a regulation half of football. Rules will be determined by participating coaches.
The jamboree kicks off at 5 p.m. with Oak Grove facing Randleman. The Tigers ended last season at 12-1 with their lone loss coming in the second round of the NCHSAA Class 2-A playoffs.
Davie County plays West Stokes, the defending Western Piedmont Athletic 2-A champion, in the next scrimmage at 6 p.m. East Forsyth, coming off its first Class 4-A title victory since 1992, takes on I-Meck 4-A heavyweight Charlotte Mallard Creek the following hour.
Matthews Weddington, which won the Class 3-AA title last season in Andy Capone's first year as head coach, will play West Forsyth in the fourth scrimmage at 8 p.m.
Southwest Guilford ends the night facing Lexington at 9 p.m.
Homer Thompson Pigskin Jamboree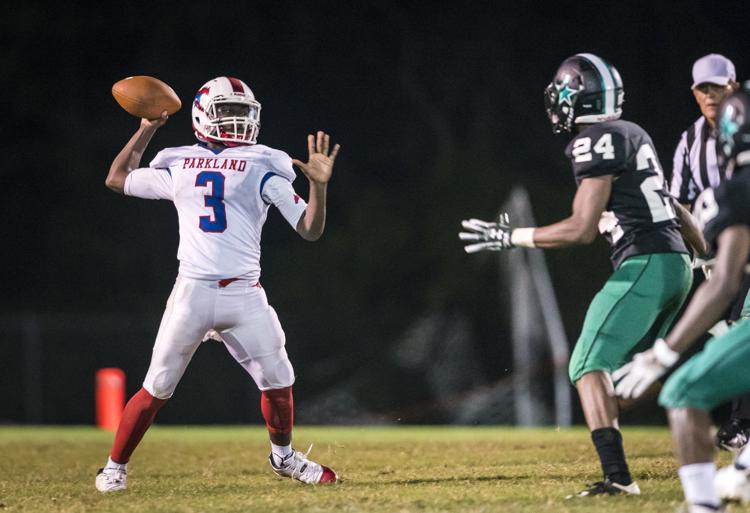 Day/time: Aug. 10, 6 p.m.
Location: Deaton-Thompson Stadium
Teams: Parkland, Mount Tabor, Asheboro, Charlotte Mallard Creek
Admission: $6, free parking
Parkland plays host to the Homer Thompson Pigskin Jamboree on Saturday. Deaton-Thompson Stadium — the shared home field for Parkland and Reynolds high schools — will be the event venue once again this year.
The jamboree is named after Homer Thompson, a staple at Parkland since the school opened in 1965. He was head coach of the Mustangs for 27 years and was inducted to the Winston-Salem/Forsyth County High School Sports Hall of Fame in 1988.
Coach Laymarr Marshall of Parkland said each team will run 10 plays — about 40 in total — before transitioning to a game scenario.
Parkland, which won a playoff game for the first time since 2007 and finished last season at 11-2, plays Asheboro in the first scrimmage at 6 p.m. Mount Tabor faces Mallard Creek at 7 p.m. The Spartans are coming off their run to the Class 3-AA West Region final in 2018. It was Mount Tabor's deepest postseason run in 11 years.
The Mount Tabor Jamboree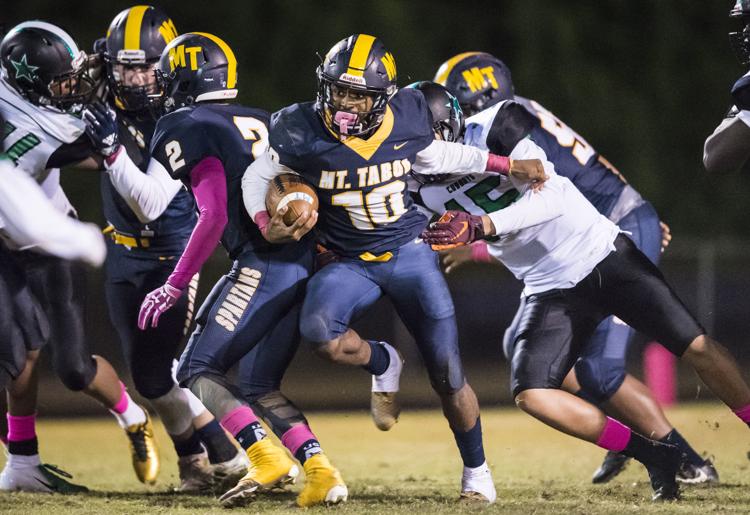 Day/time: Aug. 16, 6 p.m.
Location: Mount Tabor High School
Teams: Mount Tabor, North Forsyth, Winston-Salem Prep, Parkland
Admission: $6, free parking
The Mount Tabor Jamboree kicks off again at Bob Sapp Field. Four area teams are participating in the event on Aug. 16, which also features JV teams on the practice field adjacent to the stadium.
Scrimmages are scheduled each hour, starting at 6 p.m. with North Forsyth facing Parkland. Teams are set to play 12-minute quarters, according to Frank Martin, the athletics director at Mount Tabor.
However, the jamboree will be somewhat different this year. Martin said teams will use the full field, instead of just 40 yards — the format for scrimmages in past years.
Following the scrimmage between North Forsyth and Parkland, Mount Tabor takes on Winston-Salem Prep at 7 p.m. The Phoenix then plays the Mustangs at 8 p.m. Mount Tabor finishes the jamboree, facing North Forsyth at 9 p.m.
Parking is available for spectators at Northwest Baptist Church on Petree Road — the street wrapping around the high school. Student and bus lots on campus are also open.
The Saura Jamboree
Day/time: Aug. 16, 6 p.m.
Location: South Stokes High School
Teams: South Stokes, Eden Morehead, Starmount, North Stokes
Admission: $5, free parking
South Stokes will play host to its annual Saura Jamboree on Aug. 16 at the high school's campus in Walnut Cove. According to athletics director Mitch Adams, the annual event has taken place for more than a decade.
The jamboree will showcase four teams. North Stokes and South Stokes are the only teams from the Northwest 1-A participating. Starmount, which ended last season with a second-place finish in the Mountain Valley 2-A/1-A and an NCHSAA Class 1-AA West Region final appearance, is also included in the jamboree along with Eden Morehead.
Free parking is available in the lot near the football stadium.
Wildcat Jamboree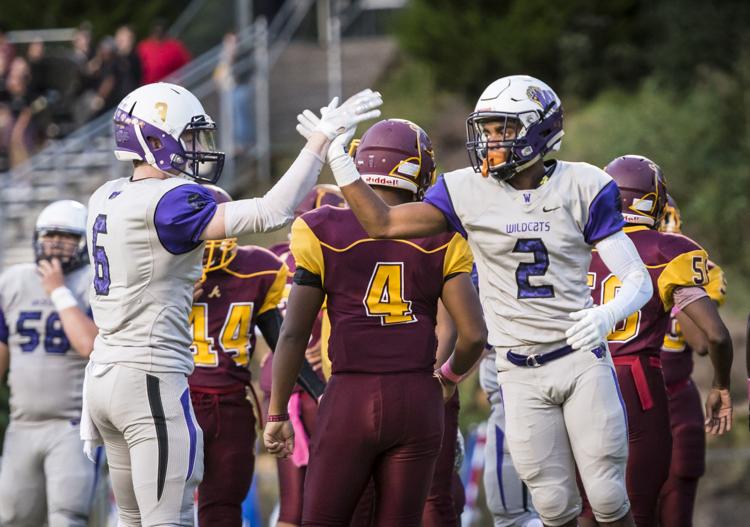 Date/Time: Aug. 14, 6 p.m.
Location: West Stokes High School
Teams: West Stokes, Mayodan McMichael, North Surry, Elkin
Admission: Free
West Stokes is playing host to the Wildcat Jamboree on Aug. 14, featuring three area programs on the school's stadium in King. The event spans four hours, with two 40-yard scrimmages with game scenarios thrown in toward the end of the night, according to Coach Jimmy Upchurch of West Stokes.
The Wildcats advanced to the second round of the Class 2-AA playoffs last season and finished the season 11-2.
North Surry and its new coach, Patrick Taylor, will be there. Taylor had been an assistant coach with the Greyhounds since 2010. He was hired in March following the resignation of Danny Lyons.
Elkin finished the season at 7-6 — its best record since 2012.
Wilkes County Jamboree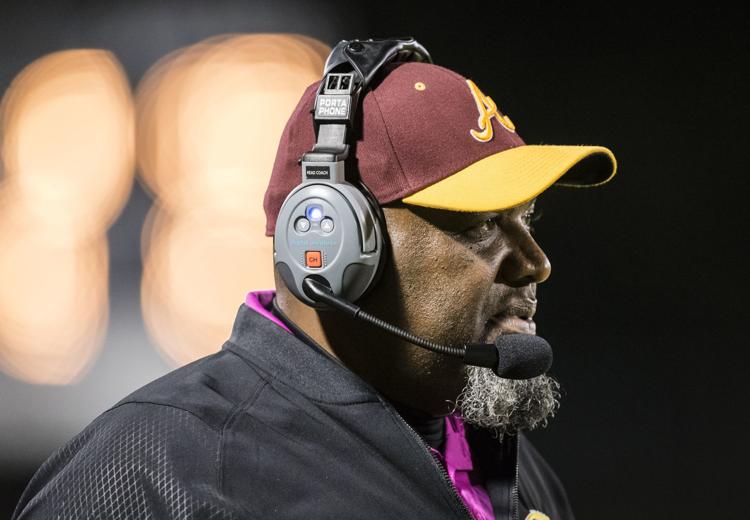 Day/time: Aug. 16, 6-10 p.m.
Location: West Wilkes High School
Teams: East Wilkes, Avery County, North Wilkes, Atkins, Wilkes Central, Hickory St. Stephens, West Wilkes, North Iredell
Admission: $5, free parking
The Wilkes County Jamboree kicks off Aug. 16, with eight teams slated to participate. The set of scrimmages has been an annual event for about three years. West Wilkes plays host to the jamboree for the first time, according to Todd Rutz, the high school's athletics director.
Each scrimmage at the Blackhawks' football stadium utilizes the full field, with just two teams showcased during a roughly hour-long window. Five area programs — East Wilkes, Atkins, North Wilkes, Wilkes Central and West Wilkes — are scheduled to participate. Rules for each scrimmage are determined by the coaches.
The Cardinals are scheduled to kick off the jamboree against Avery County at 6 p.m. North Wilkes follows an hour later, playing Atkins. Wilkes Central takes on St. Stephens at 8 p.m., with West Wilkes ending the night against North Iredell at 9 p.m.
Rutz said JV teams will also participate in scrimmages on the high school's practice field. That begins an hour ahead of the varsity event.
High Country Jamboree at Kidd Brewer Stadium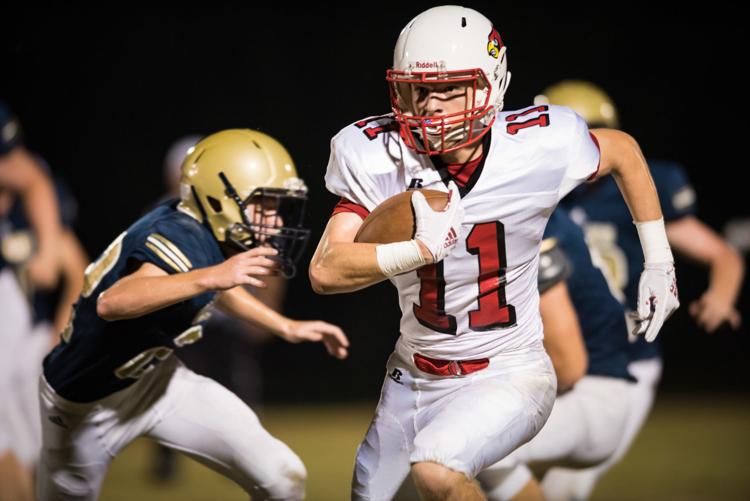 Day/time: Aug. 15, 6:30-8:30 p.m.
Location: Kidd Brewer Stadium
Teams: Watauga, East Surry, North Surry, Ashe County
Admission: $7, free parking at Rivers Street Parking Deck
Watauga High School is set to play host to the High Country Jamboree at Kidd Brewer Stadium on the campus of Appalachian State. Four teams will be showcased, including East Surry, Ashe County and North Surry.
It's the inaugural year for the event.
According to Dustin Kerley, the athletics director at Watauga, discussions with App State athletics director Doug Gillin about holding a jamboree on the Mountaineers' campus in Boone date back roughly two years.
Two 40-yard scrimmages will take place on the turf field. Each team rotates through 10 plays, lasting roughly an hour. According to Kerley, those plays will consist of just offense and defense — no special teams. A full-field scrimmage isn't out of the question, after those sessions end.
After the hour, teams will rotate and face a different opponent. The first set of scrimmages are scheduled for 6:30 p.m.
Parking is free at App State. Spectators are asked to park in the Rivers Street Deck because of construction near the stadium.
Thomasville Scrimmage
Day/Time: Aug. 10, 9 a.m. to 12 p.m.
Location: Thomasville High School
Teams: Thomasville, Reidsville, Rockingham
Admission: $5, gates open on home side of the stadium
Thomasville has a scrimmage scheduled for Saturday morning at Cushwa Stadium. The Bulldogs play host to Rockingham and Reidsville, a Class 2-A powerhouse.
Each team rotates between 10 plays on offense and defense. A period is allotted midway through the scrimmage for competition between JV teams. According to Thomasville athletics director Steve Bare, the final hour of the event is devoted to game scenarios.
Reidsville comes into the scrimmage having won the Class 2-A championship in two of the past three seasons — the latest coming with a 31-28 win against Elizabeth City Northeastern in December. The Rams are 47-1 over the past three seasons.
Bare said parking is free on campus. Spectators can sit on either the home or away bleachers, and concessions will be open.
D.J. Reader Jamboree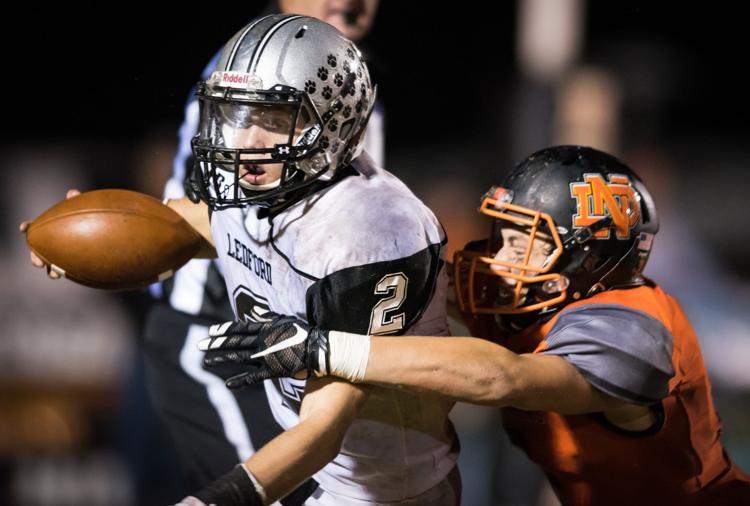 Day/time: Aug. 16, 6-10 p.m.
Location: Grimsley High School in Greensboro
Teams: Grimsley, Northern Guilford, Northwest Guilford, Ragsdale, Ledford, North Davidson, Southern Guilford, Western Guilford
Admission: $10, gates open at 5 p.m.
D.J. Reader, a nose tackle entering his fourth season with the Houston Texans, is hosting an eight-team jamboree for the second straight year in his hometown of Greensboro. The event is scheduled for Aug. 16 at Grimsley — the former Clemson standout's alma mater.
Six of the teams scheduled to participate are from Guilford County. Ledford and North Davidson round out the field.
The Panthers, who advanced to the Class 2-AA East Region final last season in its deepest postseason run since 1976, face Ragsdale from 7-7:50 p.m. Ledford also scrimmages Western Guilford from 9-9:50 p.m.
North Davidson takes on Northwest Guilford from 6-6:50 p.m and Grimsley from 8-8:50 p.m. North Davidson comes into the season after advancing to the Class 2-AA championship game in 2018.
CarolinaPreps.com Pirate Jamboree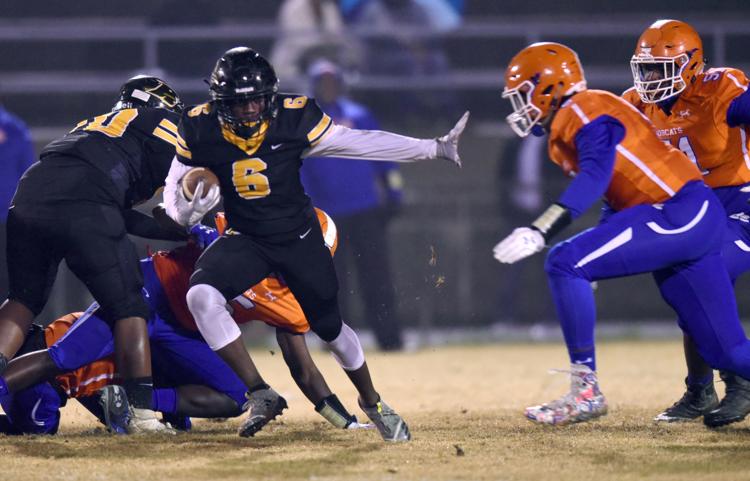 Day/time: Aug. 16, 6:30 p.m.
Location: Page High School in Greensboro
Teams: Reagan, Glenn, Reynolds, Rolesville, Northern Durham, Page
Admission: $8, free parking
The CarolinaPreps.com Triad Jamboree kicks off Aug. 16 on the campus of Page. Six teams will be featured at Marion Kirby Stadium.
Rolesville, which hired head coach Martin Samek away from Parkland in December after six seasons, faces Reagan at 6:30 p.m. Reynolds plays Northern Durham — last year's Big 8 3-A conference champion — an hour later. Glenn takes on Page at 8:30 p.m.
Admission to the jamboree is $8, with a portion of the proceeds benefiting United Way of Greater Greensboro. Free parking is located in the junior and senior class lots on campus.