Goalie Jake Mullen has seen both ends of the Federal Prospects Hockey League standings.
He was part of the expansion Battle Creek Rumble Bees that lost their first 23 games this season, but thanks to a turn of events, with the first-place Carolina Thunderbirds he's part of a better situation.
"Yes, it's different," said the quiet Mullen, who doesn't say much but carries a lethal goalie stick onto the ice.
Mullen has fit in nicely with the Thunderbirds, thanks to his quickness and knowledge of the game. He made his debut last week in a 3-0 win over Mentor, and followed that with a solid performance on Saturday night in a 7-0 victory over the Delaware Thunder at the Winston-Salem Fairgrounds Annex.
He now has shutouts in both of his starts for the Thunderbirds.
Mullen, a 24-year-old from Idaho, was acquired for cash from Battle Creek after Henry Dill was loaned to Roanoke, Va. of the SPHL. When Coach Andre Niec and Jimmy Milliken, the team's president and general manager, realized that Dill's stay in the SPHL might be a long one, they looked to add depth in goal. Patrik Polivka, who is 9-2, has been good all season and now Mullen is helping as well along with veteran Frankie McClendon.
"Just being here now and seeing the system in front of me and how hard they work it's a lot easier and its fun," Mullen said. "You come into this locker room and (Niec) commands respect and the guys give it to him. And you can appreciate that because you don't get that on every team."
Even though Barry Soskin owns the Thunderbirds and part of the Rumble Bees, Niec said the deal was done because of Mullen's talent. Soskin actually has ownership in four of the 10 teams in the FPHL.
"To tell you the truth, Barry had nothing to do with it," Niec said. "Jimmy and I thought he would be somebody to look at, so we made the trade. With Dill being called up I had a feeling he would stick most likely for the rest of the season so we needed to look around for some help."
The Thunderbirds, who improved to 22-3 this season and have a commanding lead in their division, are on the same pace record-wise when they won the FPHL championship last season.
On Saturday the Thunderbirds scored two first-period goals and added a goal early in the second period. Midway through the second period, they scored again to take a whopping 4-0 lead. Mullen, who gets a first-hand view of the best offense in the league, said he doesn't get as much action as he did with the Rumble Bees but he's OK. After two periods on Saturday night the Thunderbirds had outshot the Thunder 34-11. For the game the Thunderbirds outshot the Thunder 47-17.
"It's not like I get bored or anything like that," he said. "The boys in front of me just do a great job of controlling the puck so it's fun to watch. It was good to a new team and with the atmosphere that is here it's nice."
Veteran Michael Bunn of the Thunderbirds says Mullen isn't a big talker, and goes about his business with a very professional attitude.
"He's real excited to be here," Bunn said. "Last Saturday he had his first shutout as a professional in the United States so that was cool. I'm sure he's not used to playing on a team like this but he'll get used to it."
Mullen says he learned plenty while in Battle Creek, but because the franchise got a late start this summer it wasn't part of the league's expansion draft.
"It's good to have a mindset for either way the game goes whether you are facing a lot of shots like it was with Battle Creek or here where I don't have to see as many shots," Mullen said. "I still want to be ready for whatever happens."
Mullen has settled in nicely to his new surroundings, and with his strong play so far has been noticed.
"It's one of those things where you want to slowly earn you way in and earn their respect," Mullen said. "We are halfway through a season and you come into where the guys are already tight knit so I just want to fit in as best that I can and help us win games."
As for playing in front of large crowds with the Thunderbirds, he says its nice to be in the home uniform.
"It's pretty crazy the support of the fans here,," Mullen said. "It's been awesome."
Notes: One player missing for the Thunderbirds in Saturday's game was defenseman Steve MacIntyre, who was suspended by the FPHL for a hit in Friday night's 3-2 victory. The hit in question only drew a two-minute penalty, but Jimmy Milliken, the team's general manager and president, received an e-mail earlier in Saturday from the league that said MacIntyre was suspended. "I'll say this, we didn't think it was a suspendable offense," Milliken said. "They could have went two minutes boarding or two minutes for charging but it wasn't something that warranted a suspension. We're not happy with the suspension at all and we'll take it and go on…. We expressed our displeasure." Coach Andre Niec wasn't about to comment on what he thought about the suspension. When asked if the FPHL stands for Federal Pillow Hockey League, he only smiled. "I don't want to get fined," Niec said about MacIntyre's suspension. MacIntyre, 39, who is 6-foot-5 and 265 pounds and is a former NHL player, is a full-time fireman in Kernersville who has played in five games this season. Milliken and the Thunderbirds promoted the fact that MacIntyre was playing this weekend. "It's disappointing for the fans because we promoted him being here," Milliken said…. The Thunderbirds will have a two-game series at the Annex against Mentor on Friday and Saturday nights before playing in Mentor on Sunday…. Goalie Aaron Taylor of the Delaware Thunder was also suspended for Saturday's game for his actions in Friday night's game. Playing in goal for the Thunder was Sabastian DeMassa-Carlsson who was making his FPHL debut…. Saturday's attendance was 3,310, the eighth sellout of the season…. Scoring goals for the Thunderbirds on Saturday night were Daniel Klinecky, Jiri Pargac, Daniel Martin, Konner Haas, Joe Cangelosi and Jan Salak. Jo Osaka had a season-high three assists.
Thunderbirds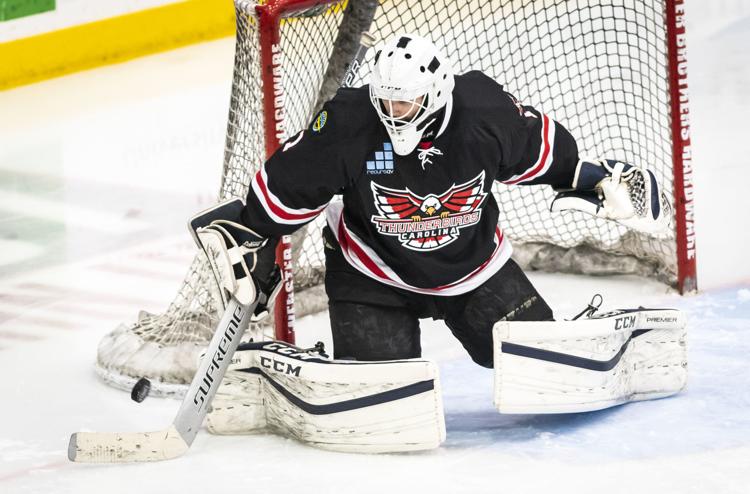 Thunderbirds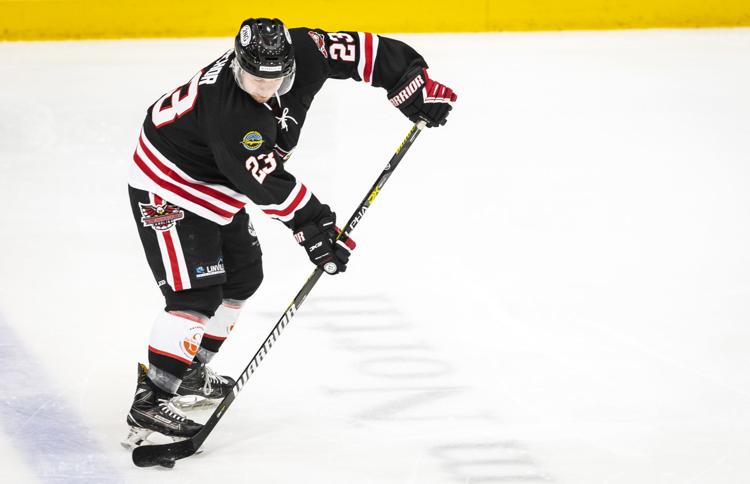 Thunderbirds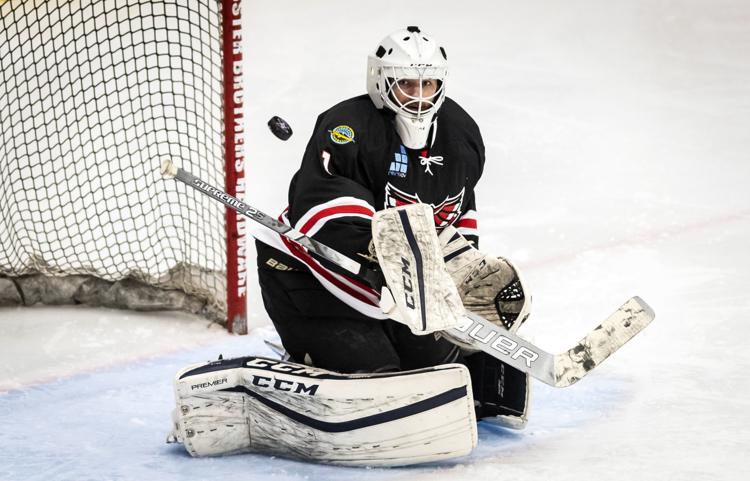 Thunderbirds
Thunderbirds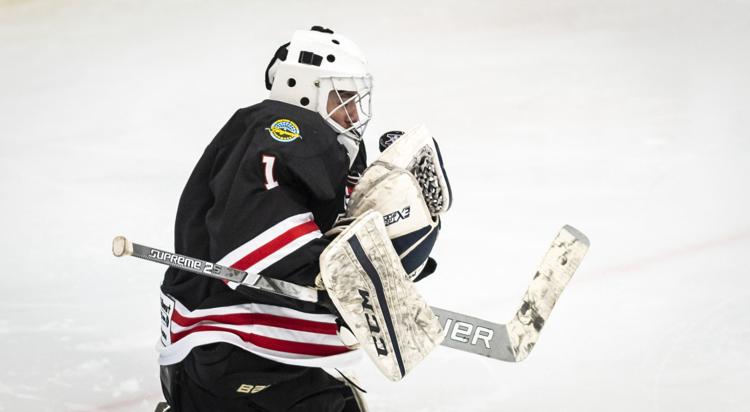 Thunderbirds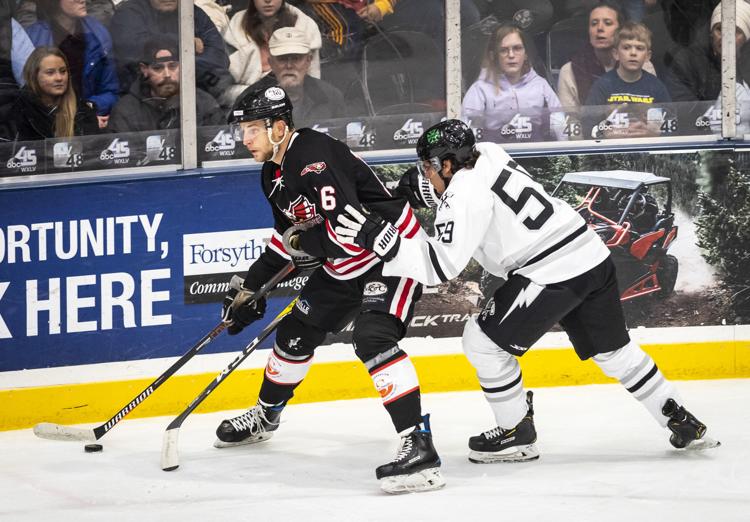 Thunderbirds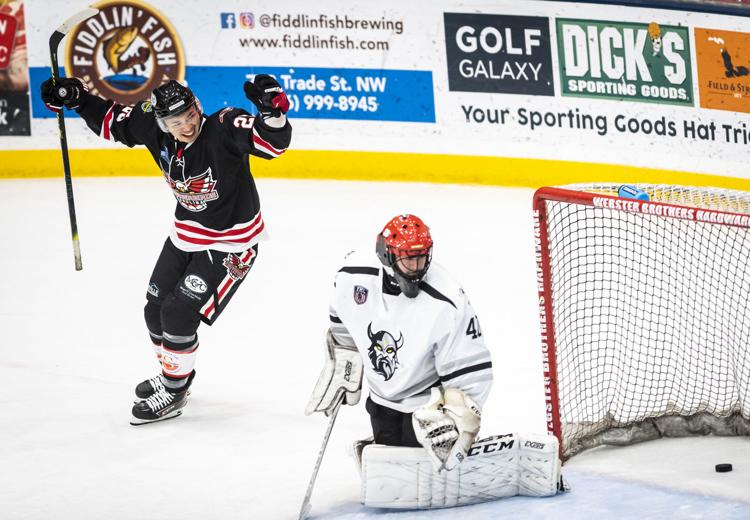 Thunderbirds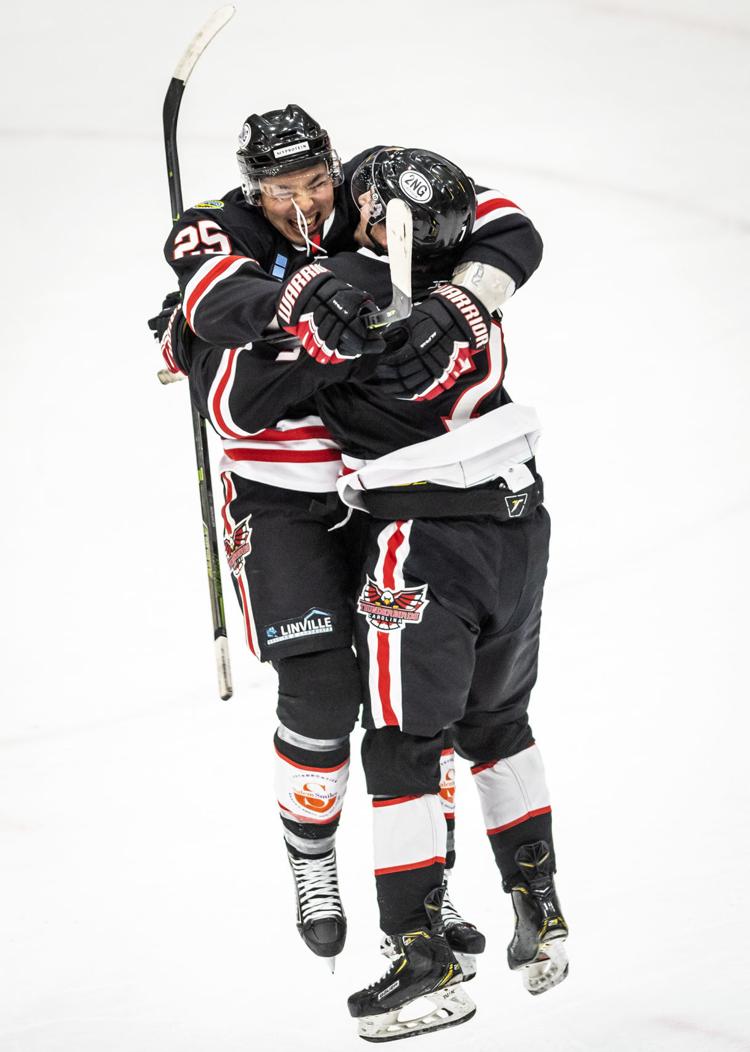 Thunderbirds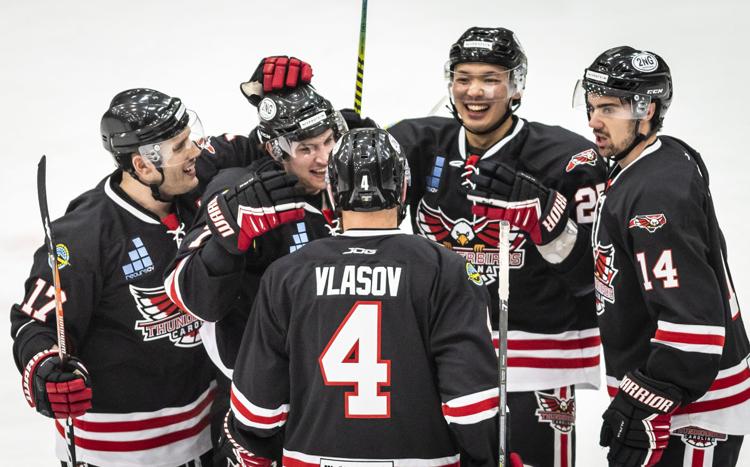 Thunderbirds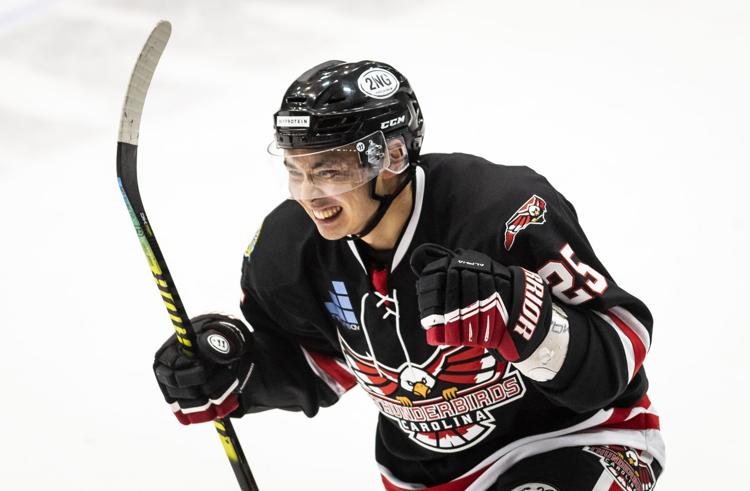 Thunderbirds
Thunderbirds beat Delaware at the Annex
Thunderbirds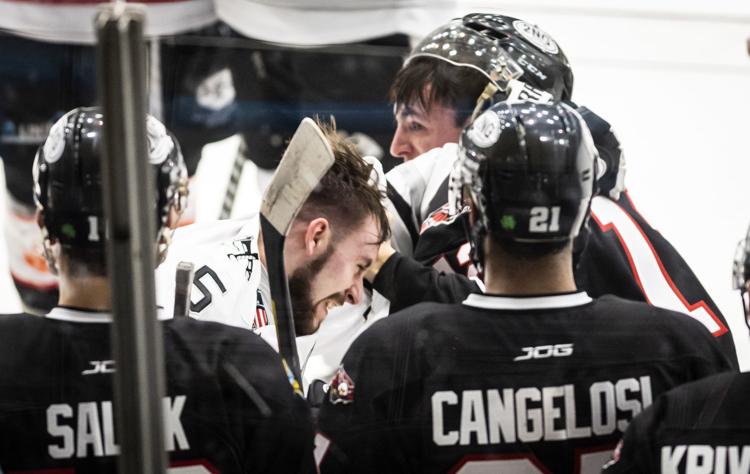 Thunderbirds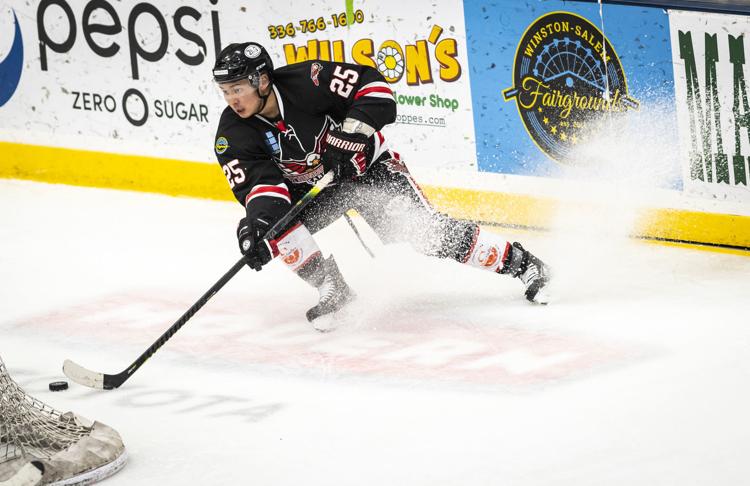 Thunderbirds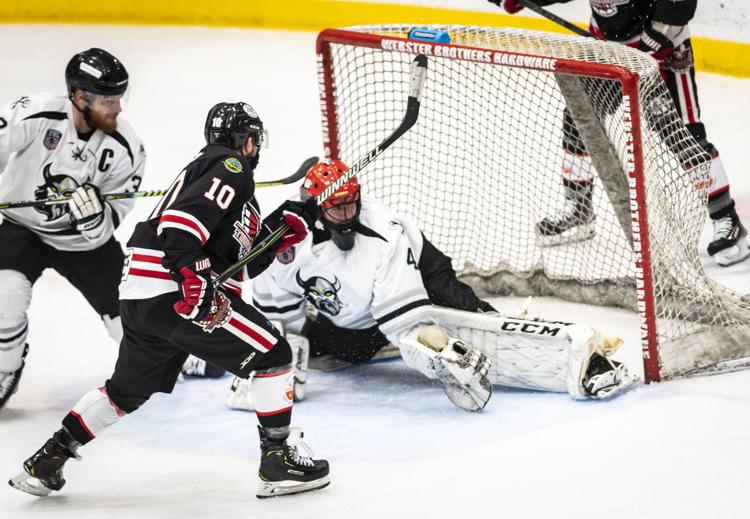 Thunderbirds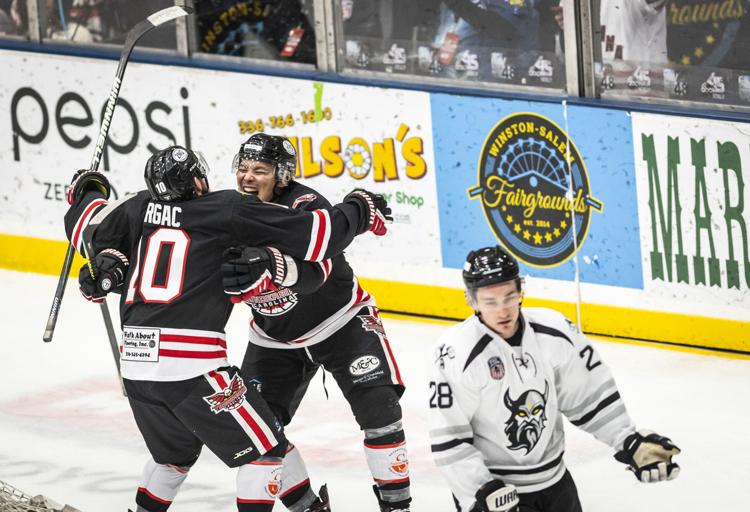 Thunderbirds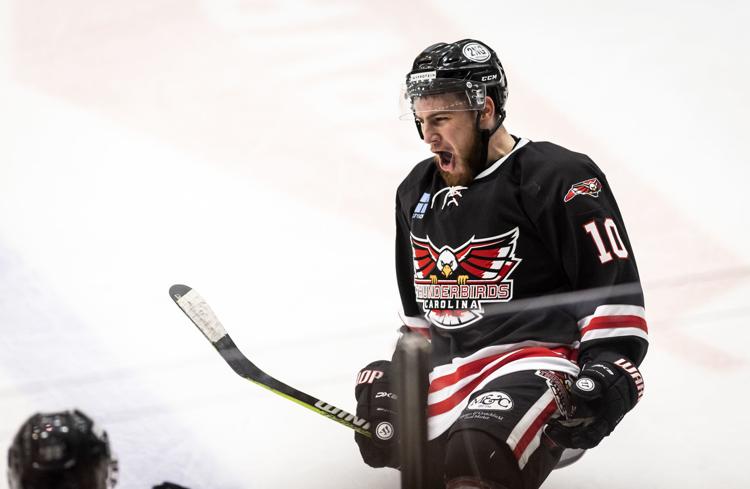 Thunderbirds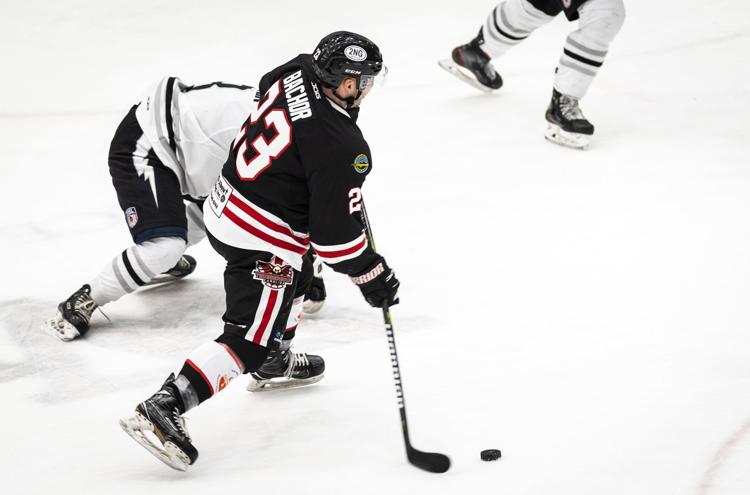 Thunderbirds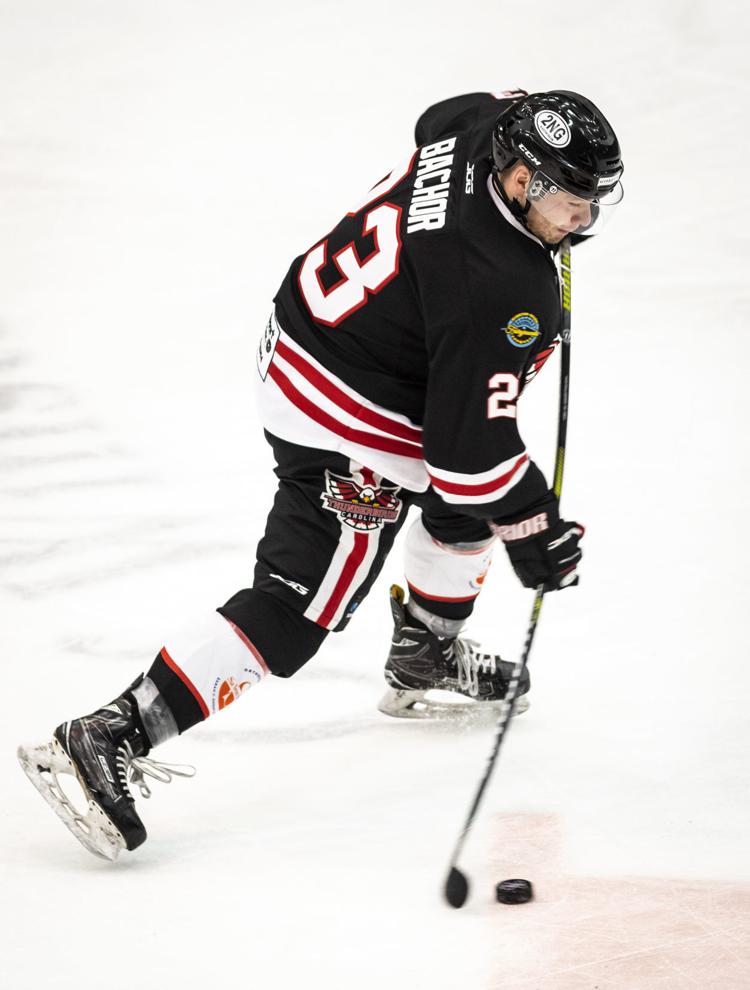 Thunderbirds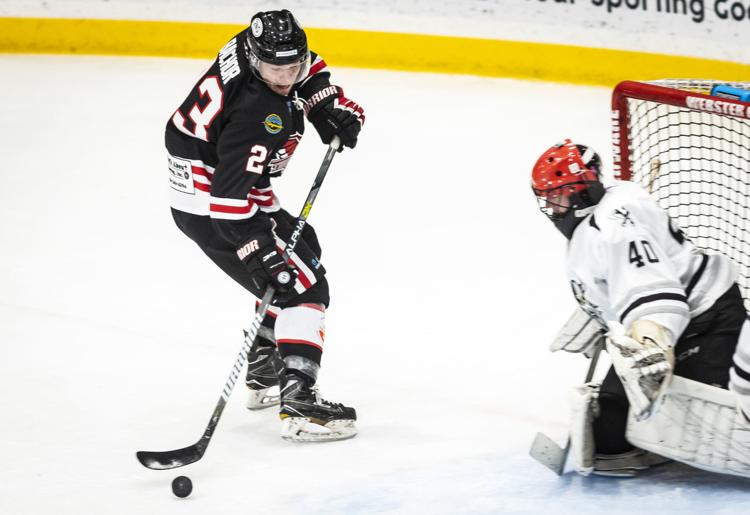 Thunderbirds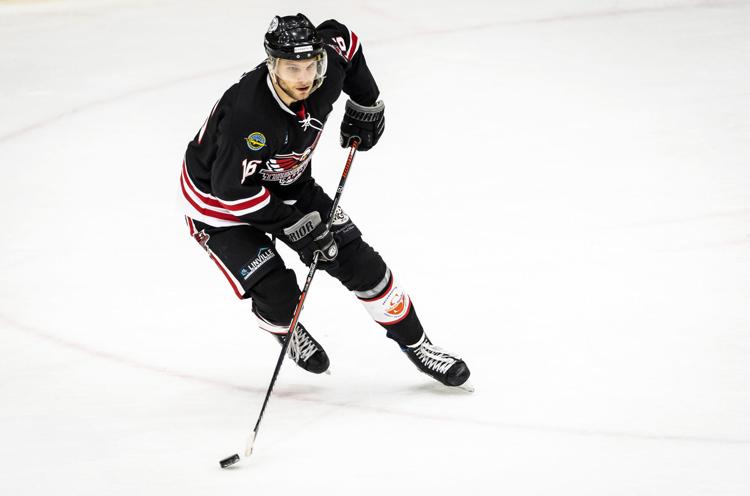 Thunderbirds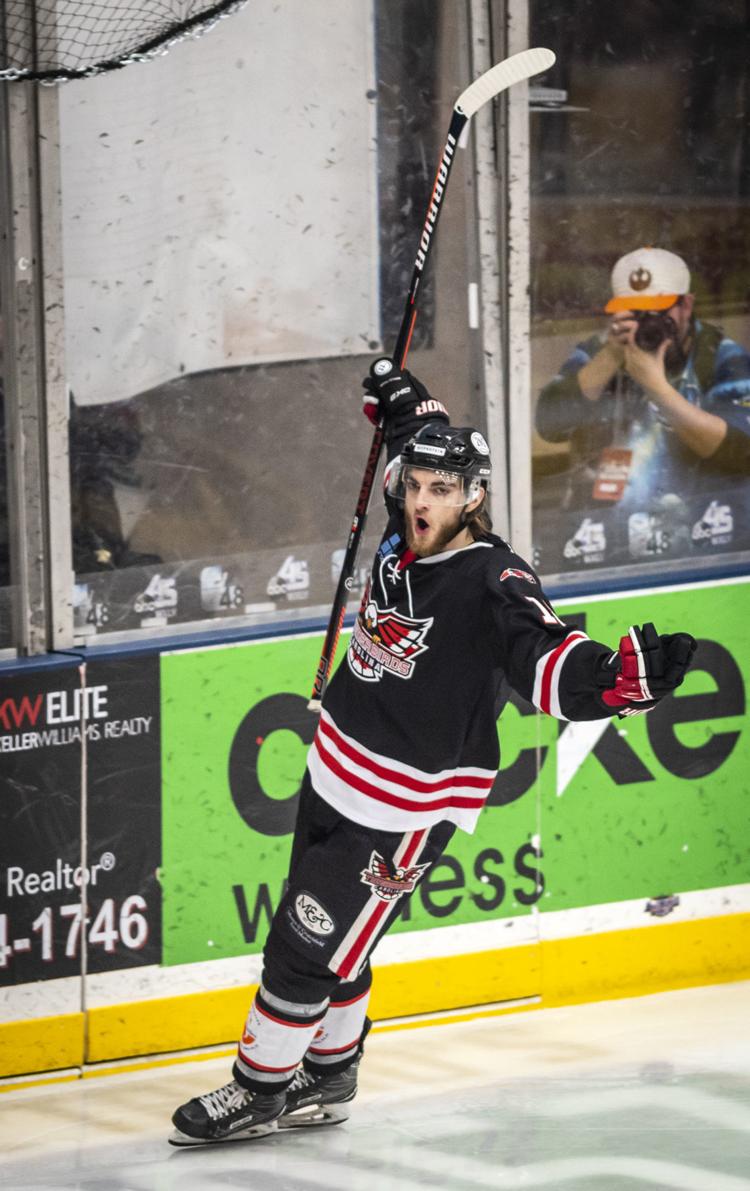 Thunderbirds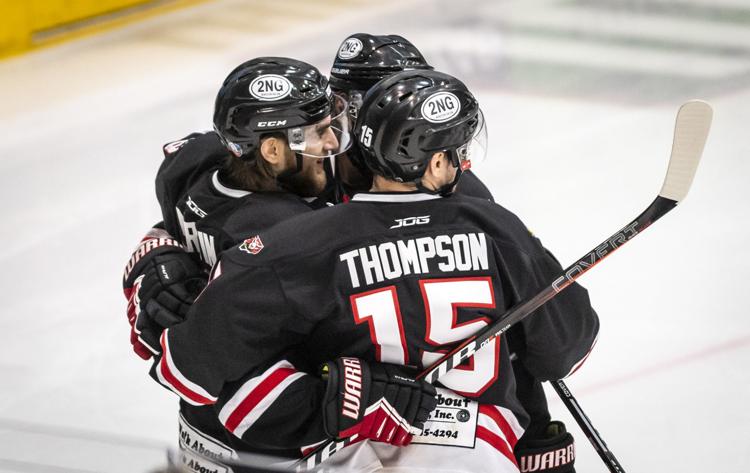 Thunderbirds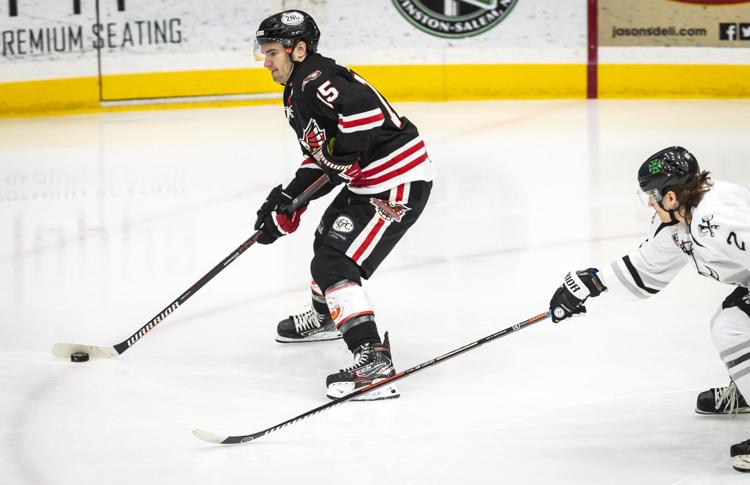 Thunderbirds_24.jpg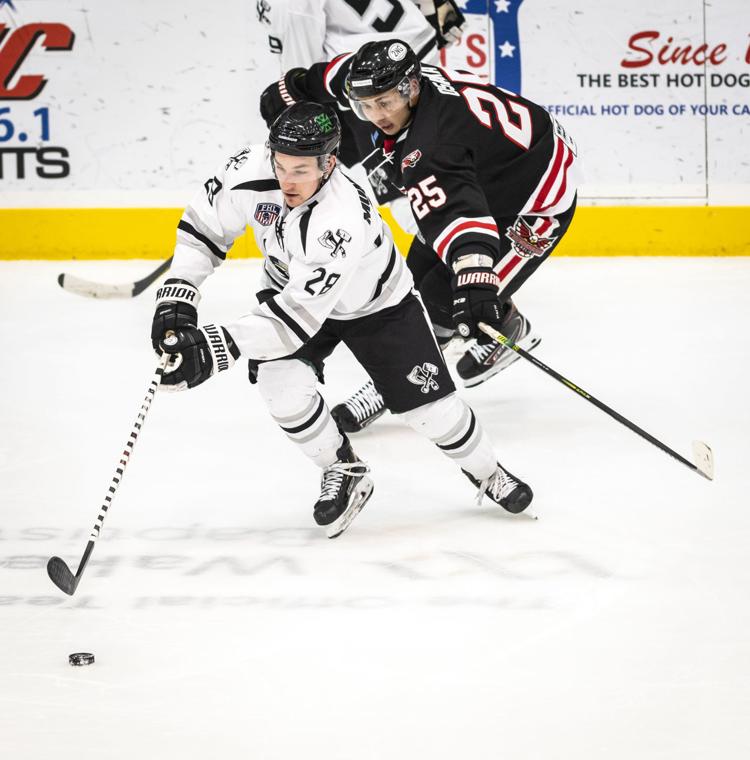 Thunderbirds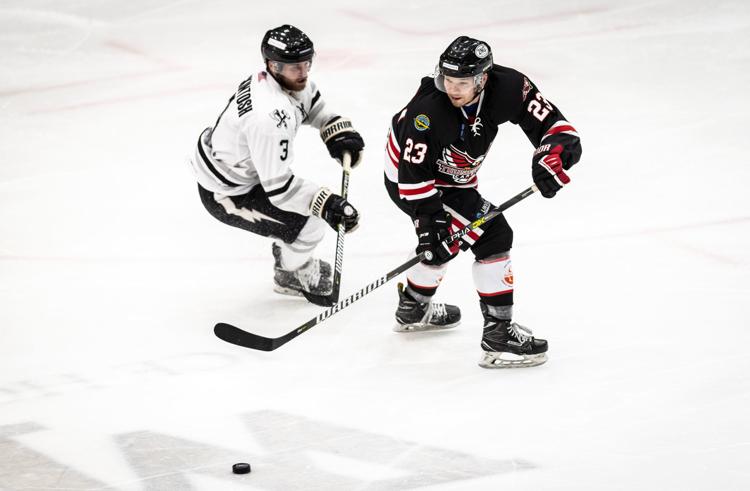 Thunderbirds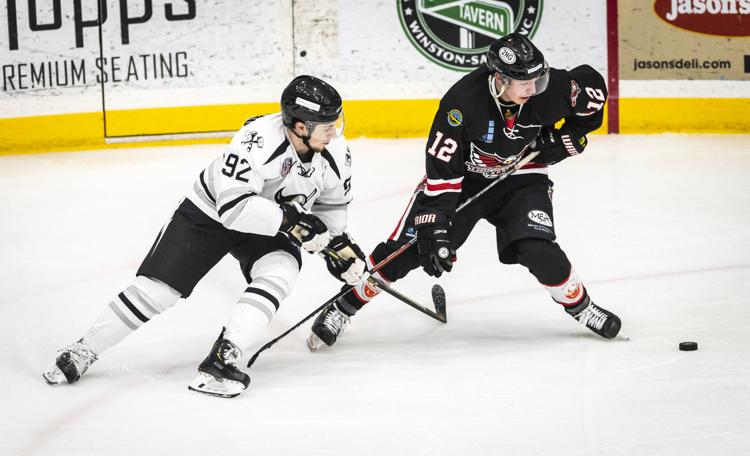 Thunderbirds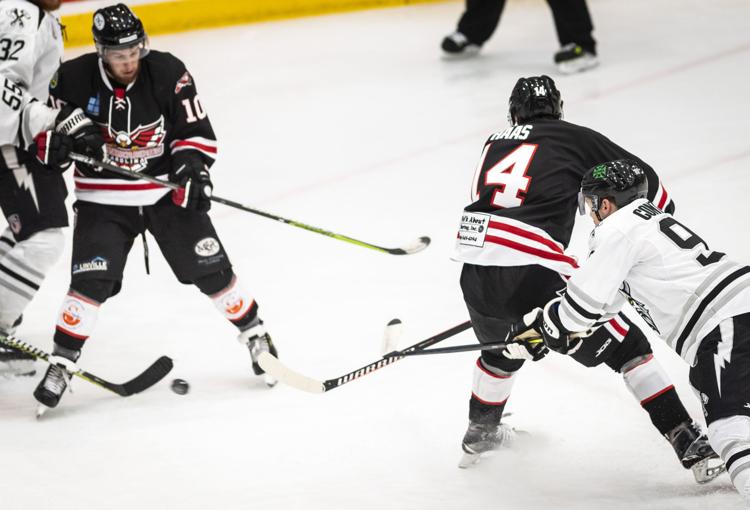 Thunderbirds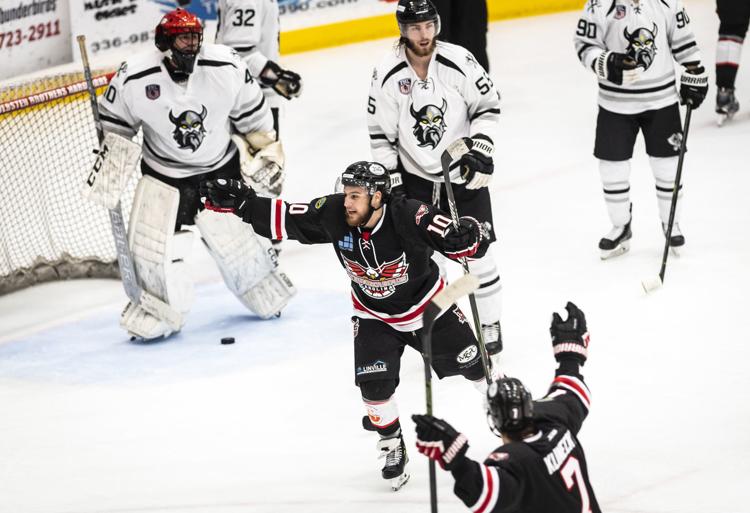 Thunderbirds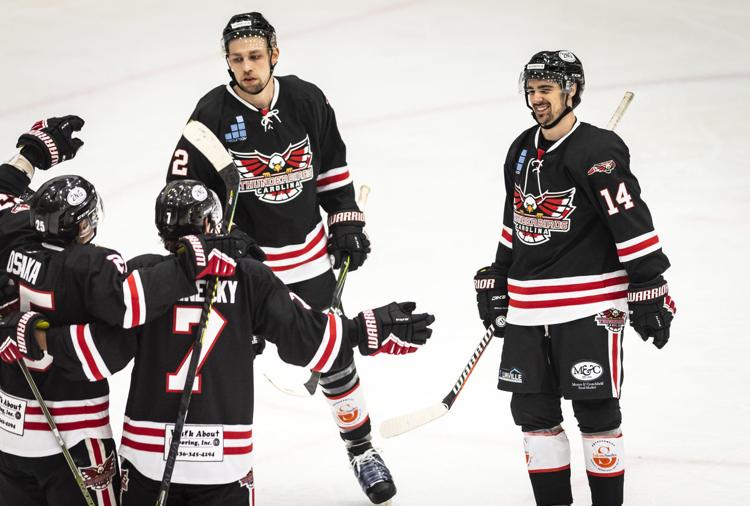 Thunderbirds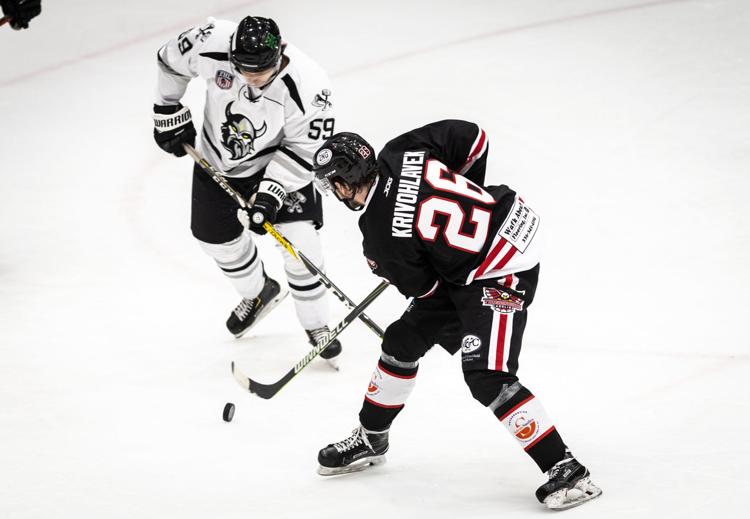 Thunderbirds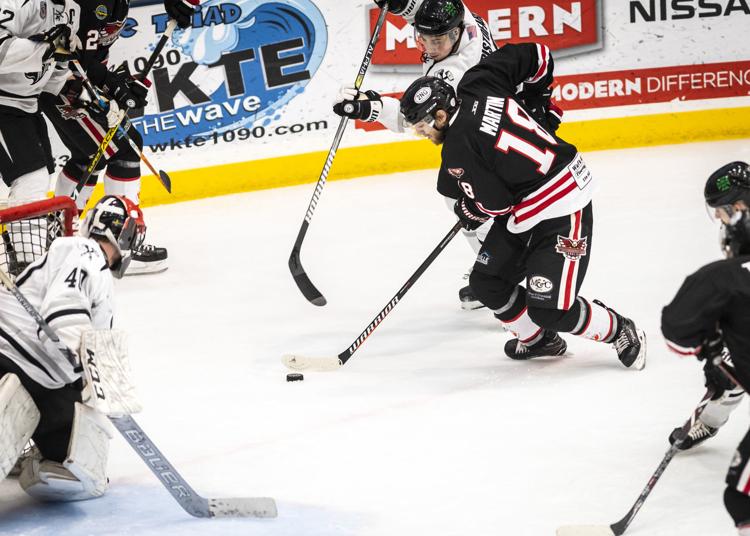 Thunderbirds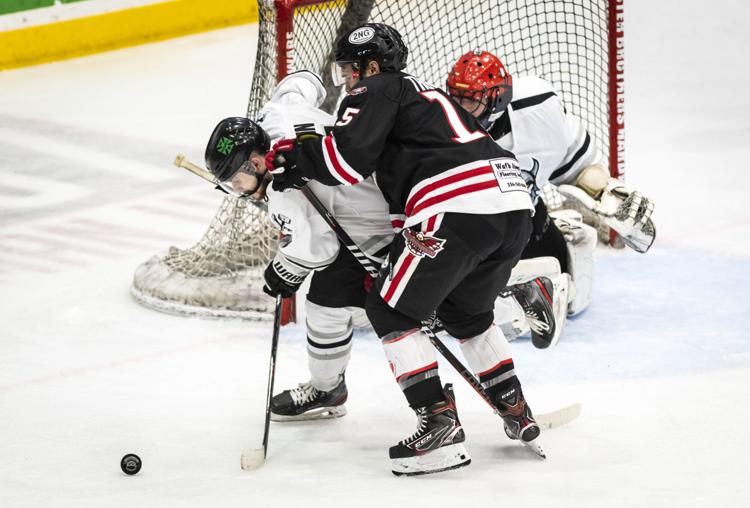 Thunderbirds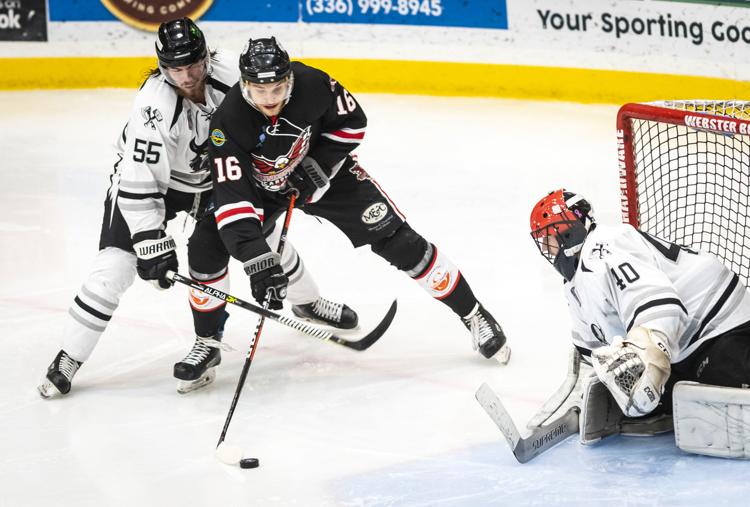 Thunderbirds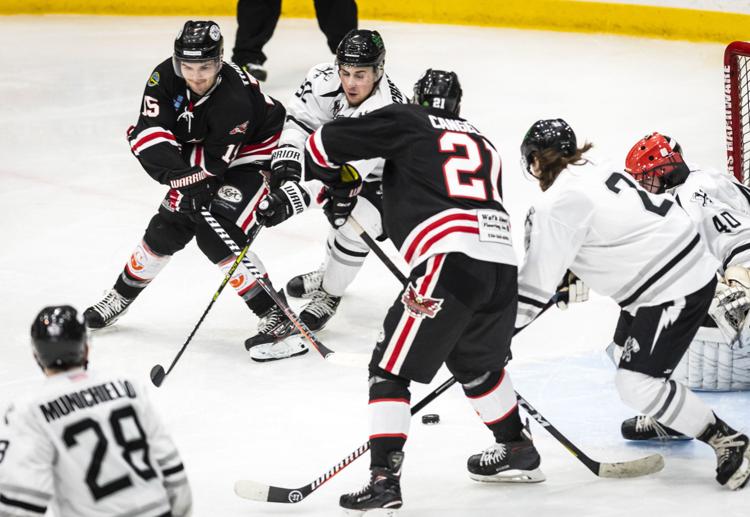 Thunderbirds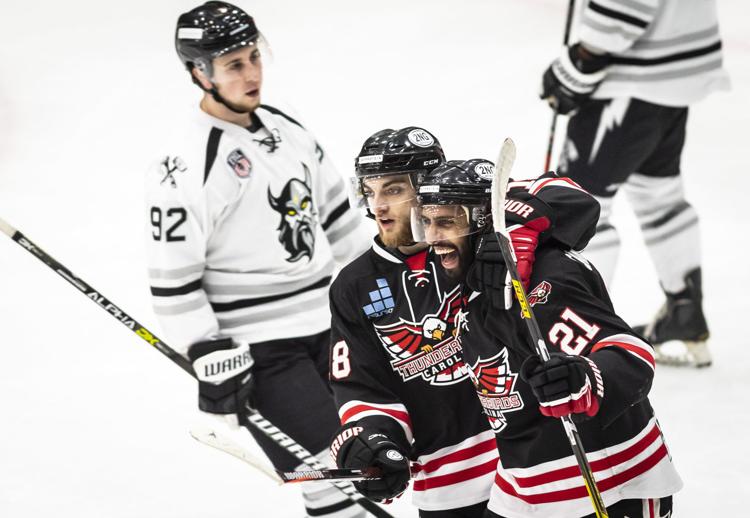 Thunderbirds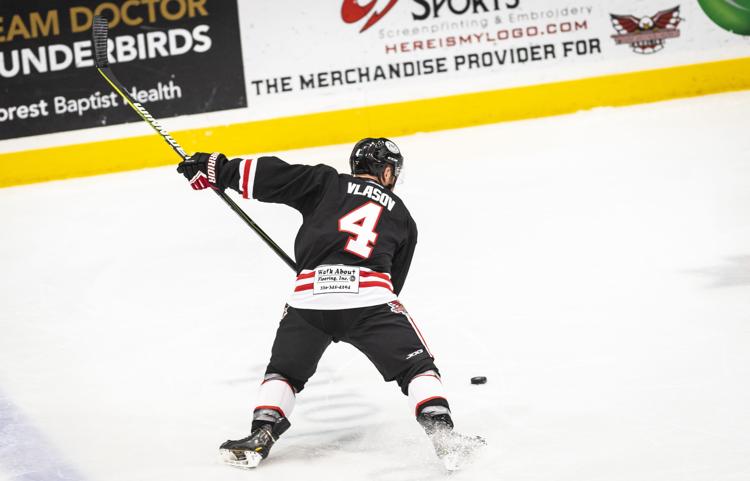 Thunderbirds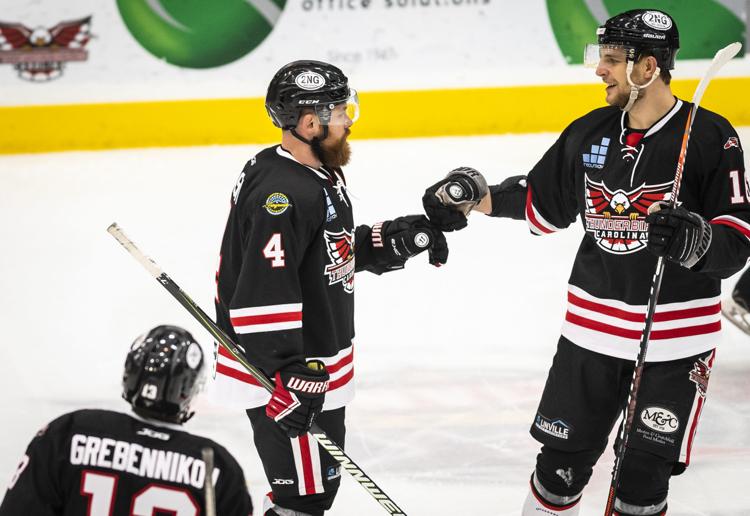 Thunderbirds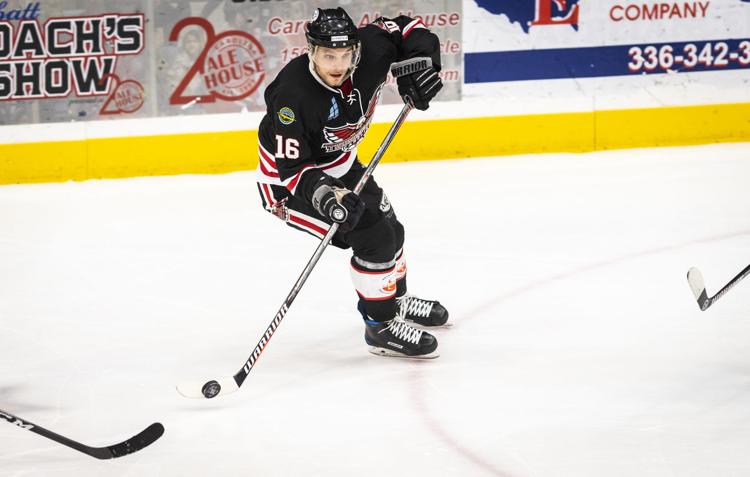 Thunderbirds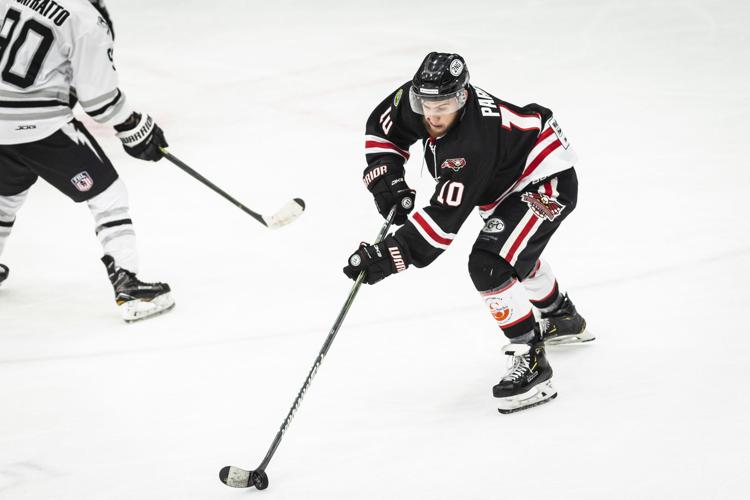 Thunderbirds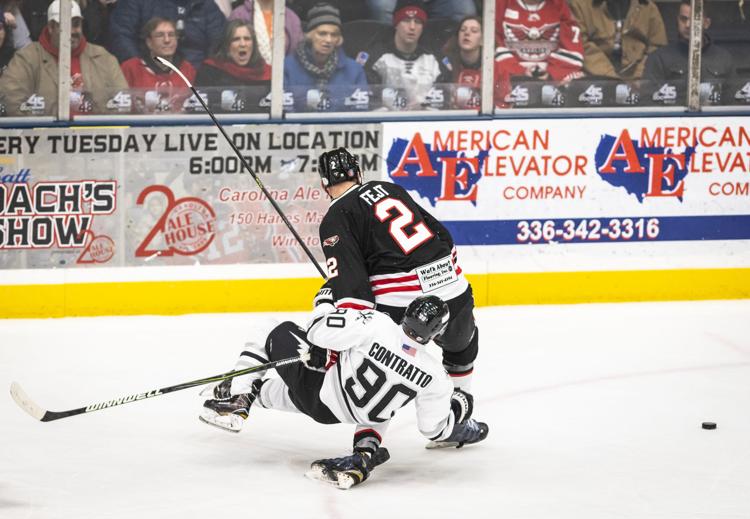 Thunderbirds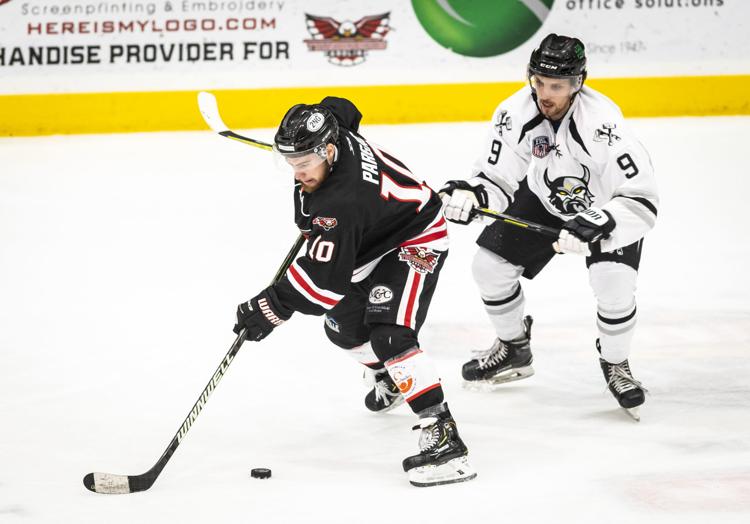 Thunderbirds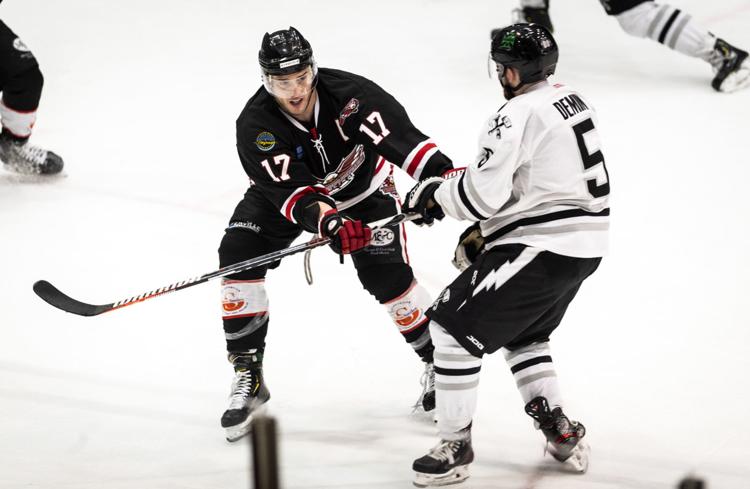 Thunderbirds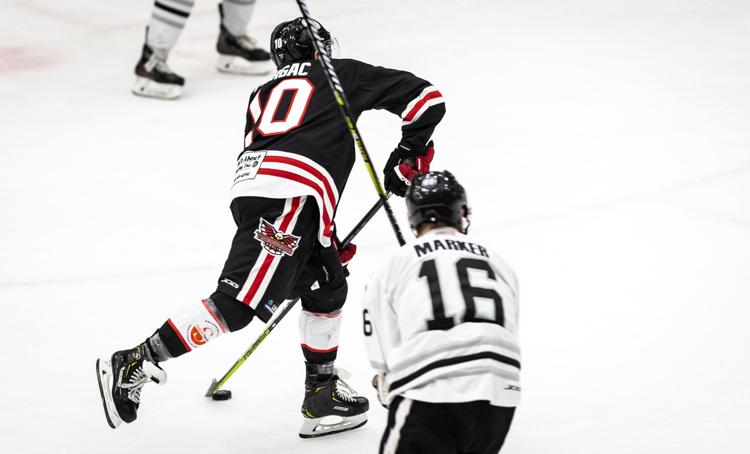 Thunderbirds
Thunderbirds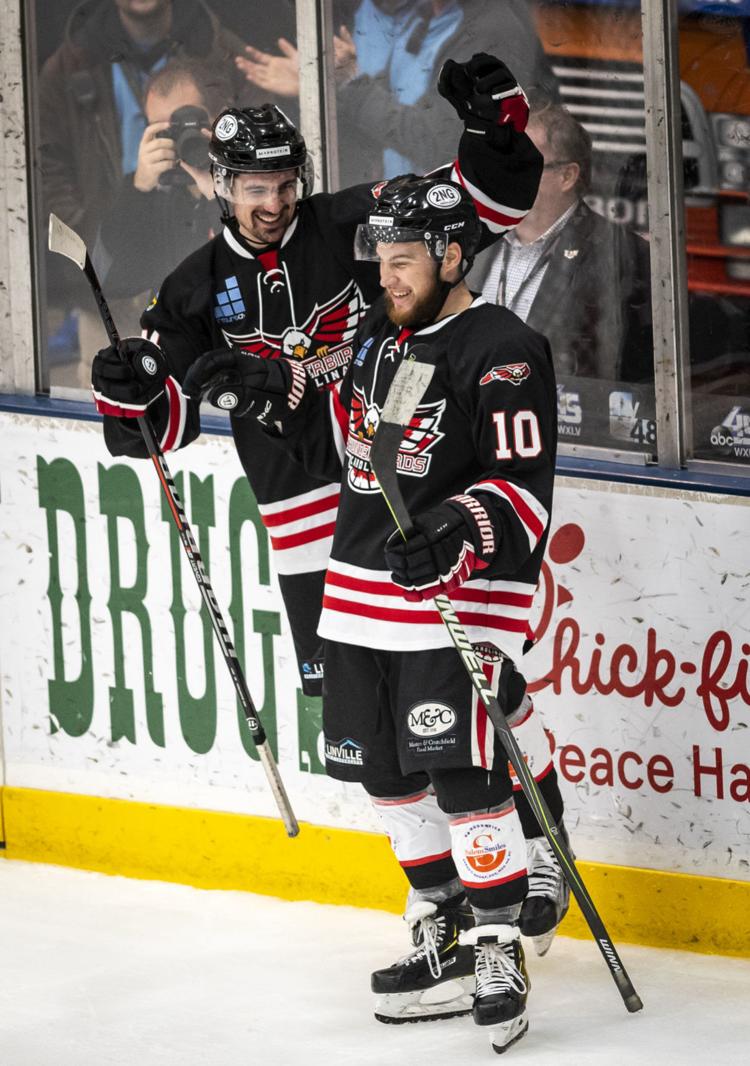 Thunderbirds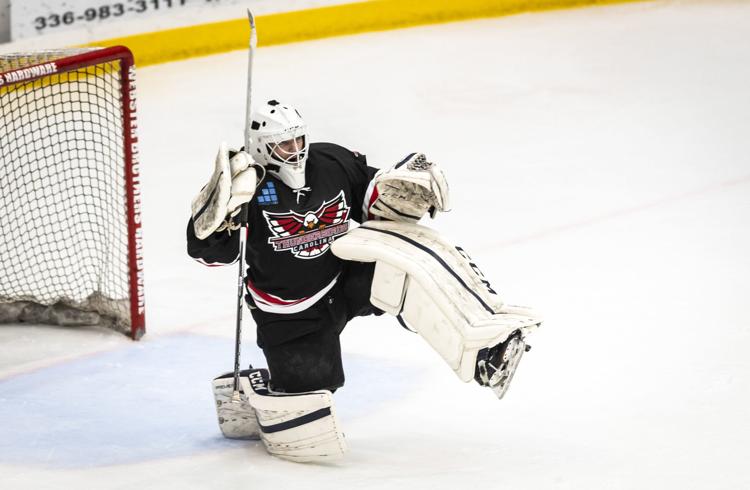 Thunderbirds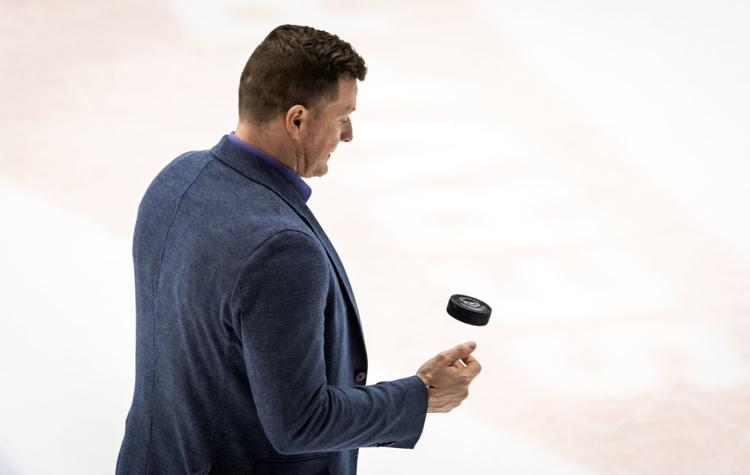 Thunderbirds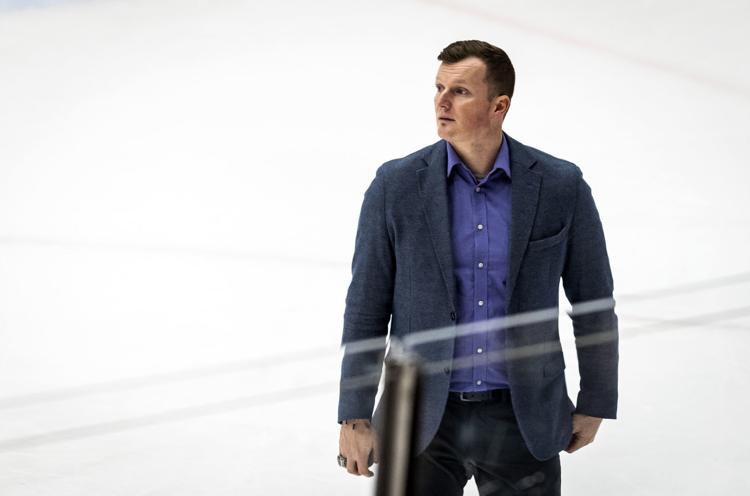 Thunderbirds