The beauty and elegance of the Big House Gaines-Clara Gaines relationship is still there.
Clara doesn't mind talking about how it's been nearly 10 years since her husband, Clarence "Big House" Gaines, the legendary coach and athletics director at Winston-Salem State , died at the age of 81. That day — April 18, 2005 — was tough for the Gaines family, his legions of former players and the vast network of friends he had accumulated through a life well lived.
"He was a people person," Clara said earlier this month from her living room of her spiffy retirement apartment she's lived in since Big House's death. "And he turned me into a people person because he always talked to everybody. He didn't care if it was a stranger."
Clara says time hasn't slowed down for her, and the 10 years since Gaines' death have gone quickly.
"I think about him a lot, and God helps me through every day," said Clara, a daughter of a United Methodist minister.
Throughout her apartment, there are pictures, paintings and photographs neatly displayed that give plenty of details about her life with Big House, who won 828 games and a national championship during his 47-year coaching career at WSSU.
Clara, a retired English and Latin teacher, met Big House in 1946 in Winston-Salem , and they ended up being married for 55 years.
"We both moved to Winston-Salem around the same time, and we ended up meeting," she said. "God brought us together."
One of her most prized keepsakes is Big House's favorite leather hat that sits on his 1982 induction trophy for the Naismith Basketball Hall of Fame. It sits by the front door of her apartment so when visitors enter, that's the first thing they see.
"That was his favorite hat, and I kept that," Clara said. "It's nice to have a few things here and there that I can look at and remember. But to be honest — I don't need those things because I have those great memories in my mind."
Clara, who gave up driving three years ago and gave her car to one of her grandchildren, is still active at church and still goes to the Reynolda Rotary Club meetings. She has a lot of friends who look after her and keep her active. Her health is good, and while the 10 years have gone by quickly, she realizes what a great life she has had.
"We were so blessed when you think about it," Clara said with a radiant smile.
Her daughter, Lisa Gaines McDonald, lives in Chicago and her son, Clarence Jr., works in New York with the Knicks but "Baby Clarence," as Clara used to call him, and his family also have a home outside Los Angeles .
There are also the four grandchildren that she hears from all the time.
In February, Lisa came to Winston-Salem and took her mom to the CIAA Tournament in Charlotte . WSSU was in the championship game on Saturday night and when the public-address announcer introduced Clara on the big screen at the Time Warner Cable Arena the 8,000 or so in attendance gave her a standing ovation.
It was the best moment of the tournament.
"She loved that," Lisa said by telephone earlier this month. "And seeing how all those fans remembered my dad was pretty special. The CIAA Tournament was a part of all our lives for so many years."
Clara was surprised when she saw her and Lisa on the big screen.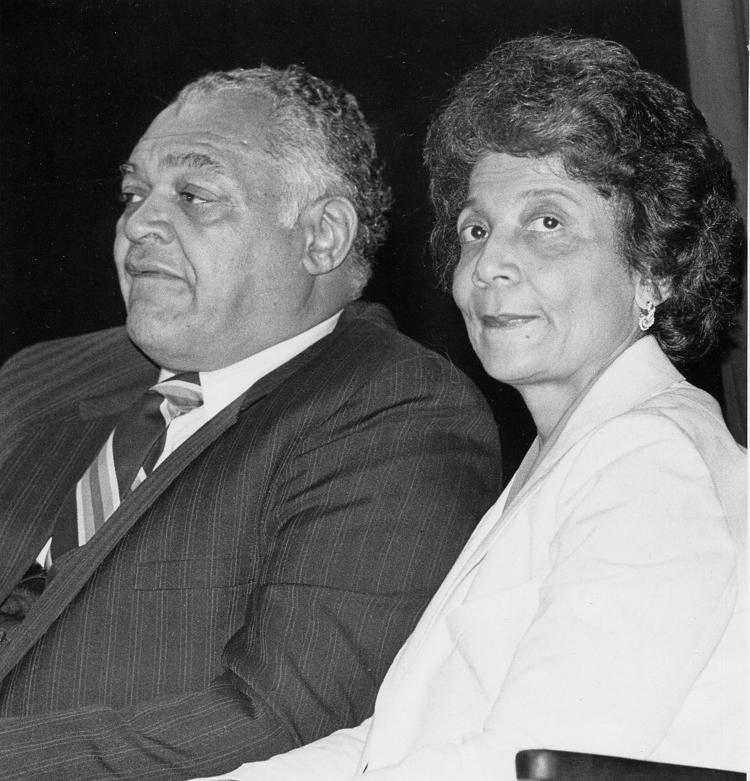 "I'm glad folks remembered who Big House was," she said. "That was a real nice gesture and Lisa and I had a good time. It was like a big reunion."
Gaines coached so many players through the years Clara can't possible remember all their names. She says many of Gaines' former players stopped and talked to her at the tournament.
"I hear from Teddy Blunt and (Earl) the Pearl (Monroe ) calls to check in so it's nice to hear from them," Clara said.
Clara also receives a steady stream of cards and letters from former students of Big House, who also taught classes at WSSU.
"That impact is all over," Clara said about Big House, who has two thriving scholarships in his name at WSSU.
Those scholarships are just part of his legacy. One of them, established in 1982, has helped 13 student-athletes since 2008 with the total endowment at just over $400,000.
Another scholarship, started by the Reynolda Rotary Club in 2010 to honor Big House, has grown to nearly $125,000 and is currently helping fund two WSSU athletes, according to Aaron Singleton, the director of news and media relations at WSSU. Big House was an original member of the Reynolda Rotary Club, and to help fund the scholarship, the club has held a golf tournament.
"The beat goes on with those scholarships because those are in his name and students can benefit from it," Clara said about Big House's legacy.
There's been plenty of support from former players and friends of Big House to possibly name the court at the Gaines Center after Clara. It's something that Tim Grant, a former player and assistant coach under Gaines, hopes can happen next season.
Honoring Clara by naming the floor after her would mean a lot, Grant said.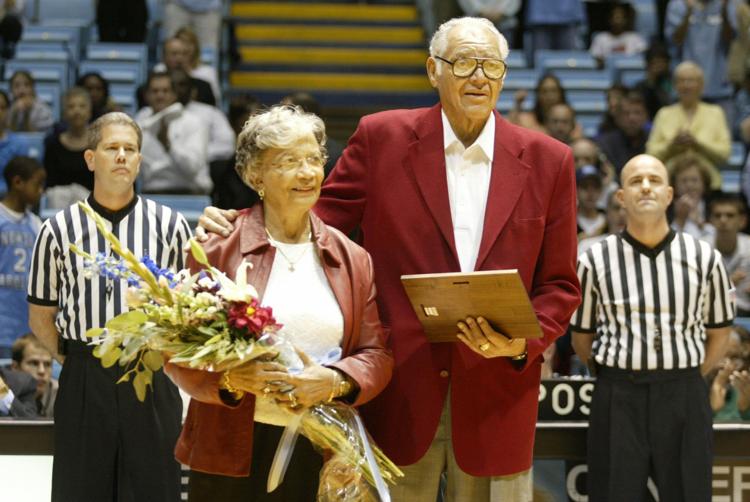 "I think Coach Gaines' legacy has continued, and the scholarships are probably the highlight because it gives back, and that's what Coach always stressed to us," said Grant, who was an assistant until Gaines' retirement in 1993.
Grant also said that WSSU has done a good job of making sure Big House's legacy continues.
"The university has done a good job of staying connected to Clara, and she's invited to many things over there and she goes to football or basketball games from time to time," Grant said.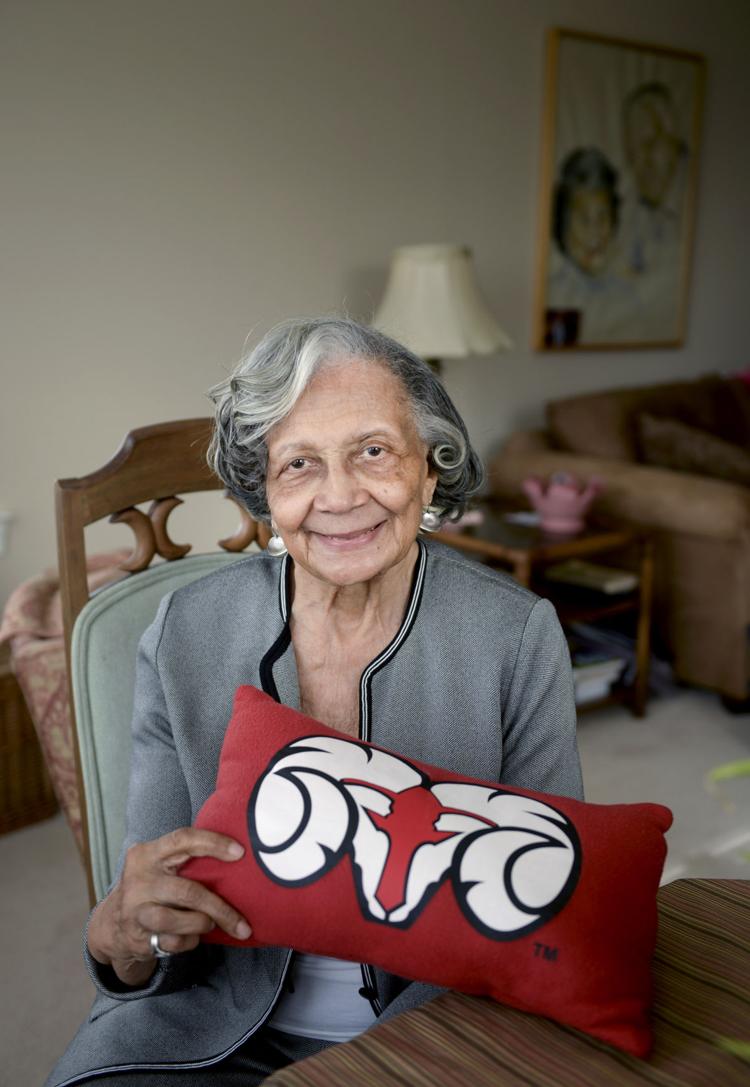 Clara said that it hasn't been easy the last 10 years not having Big House around but through her faith, her family and her friends they have helped her cope.
"I'm a Christian, and I know God is in charge of me," Clara said. "I try to stay busy and by staying busy it gives me a purpose to keep going and keep living."