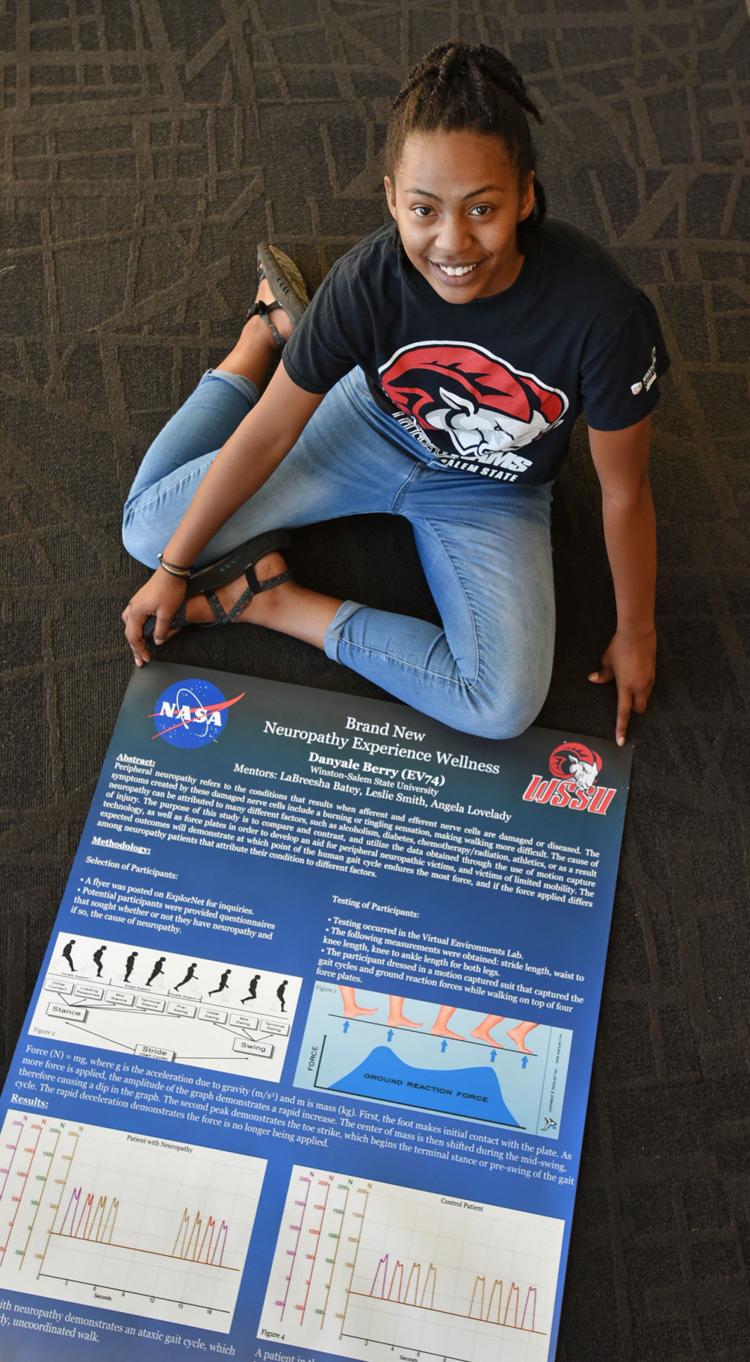 Danyale Berry, a junior volleyball player at Winston-Salem State, hasn't ruled out going to the moon one day.
While working as an intern at NASA over the summer, Berry's horizons expanded, and she loved every minute of it.
"Just meeting all the different people there and the other students and how you can express your individuality," she said, "and you think of NASA as being one thing, but it's really a relaxing place where you learn so much. As long as you get your work done and do your projects, it's a great place, so I made sure to do my work and stay on top of things."
Berry spent three months this summer in Huntsville, Ala., at the NASA Marshall Space Flight Center learning from different areas, and she also had a project she worked on.
She researched and designed a poster that explains neuropathy wellness as it relates to the feet. She dug into the topic to find out the effect of nerve damage to the feet.
"A lot of people are wondering how my project about neuropathy ties into astronauts because neuropathy affects everybody around the world," Berry said. "It's really the degeneration of your nerves in your hands and feet, and I focused on the feet and how it affects the different ground force reactions on the feet."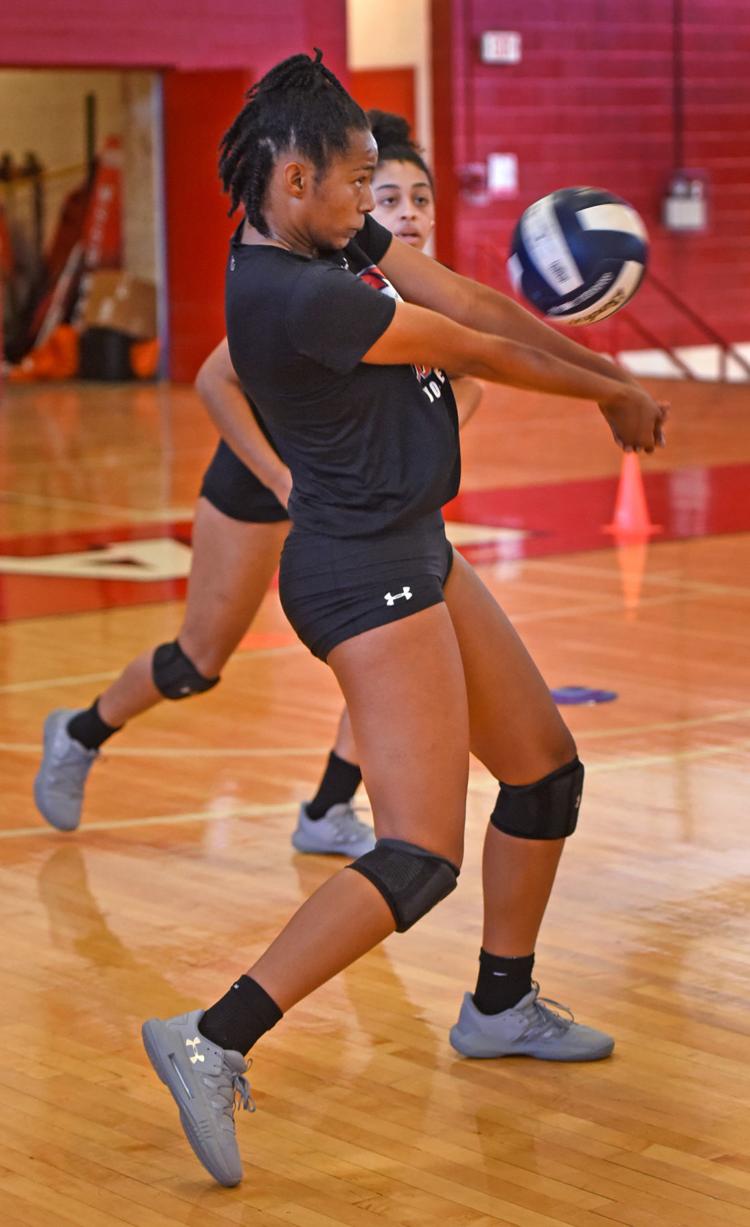 Berry, a Las Vegas native with a 3.4 grade point average as an exercise science major, is an outside hitter for the Rams. She's constantly trying to improve on the volleyball court (she was All-CIAA last season) and in the classroom.
"It's about how somebody walks," Berry said about her research. "You can also see how the feet can affect the rest of your body if you are putting more pressure on the feet if there is somebody who has a limp or something like that. Or like fallen arches causes back pain or hip pain."
Berry transferred to WSSU after spending one season at Greensboro College. She wanted to play volleyball and go to school on the East Coast after having already experienced life out west.
"I told my mom (Nya) I didn't want to apply to schools on the West Coast because I had my middle school and high school years out there," Berry said. "And with volleyball and everything I had experienced with travel ball on that side of the Untied States, I wanted to explore the East Coast and that's how I found Greensboro College and then Winston-Salem State."
She transferred to WSSU to join Kathy Bullock, who was then the coach of the Rams. Bullock has since left the program. Under the direction of Chanel Davis, Berry is one of the Rams' top players.
It was by chance that Berry even learned about the NASA internship. A trip from WSSU to Charlotte to attend the CIAA basketball tournament led to a career fair.
"I attended the CIAA Career Fair during the basketball tournament," Berry said. "So I spent $5 to take a bus to the games in Charlotte and attend the fair. There was a booth from NASA there, and they talked about the opportunities and I applied."
After she applied she heard in the spring that she was accepted. Instead of going back home to Las Vegas, she spent the summer living with one of her teammates, Ytae Cobb, who is from Huntsville.
"That was also a bonus so I got to hang out with Ytae a lot," Berry said.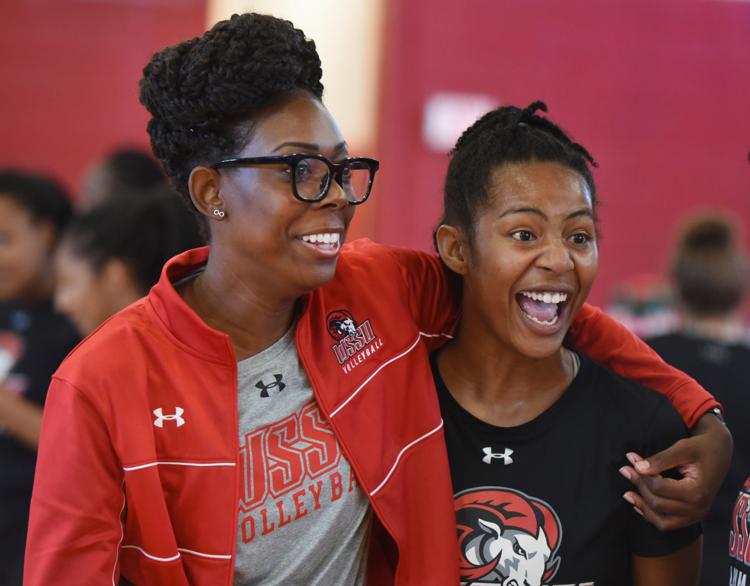 Because Berry took a lot of college level classes in high school, she's ahead of her pace to graduate, so she's busy applying for other internships this spring.
"I'm applying to internships because I had a lot of duel credits that I earned in high school so I have a lot of time where I can take an internship this spring semester," Berry said. "I've worked ahead so I can go and work and finish off my degree requirements next fall."
It's possible Berry goes to graduate school after earning her undergraduate degree. While she loves what volleyball has done for her, the chance to further her education and explore her options after college has even more excited.
"I've explored maybe playing overseas in volleyball, but I feel like science moves and how fast it progresses, I'd rather be a nerd and keep exploring that part of my life," Berry said. "I want to continue on the track that I'm on."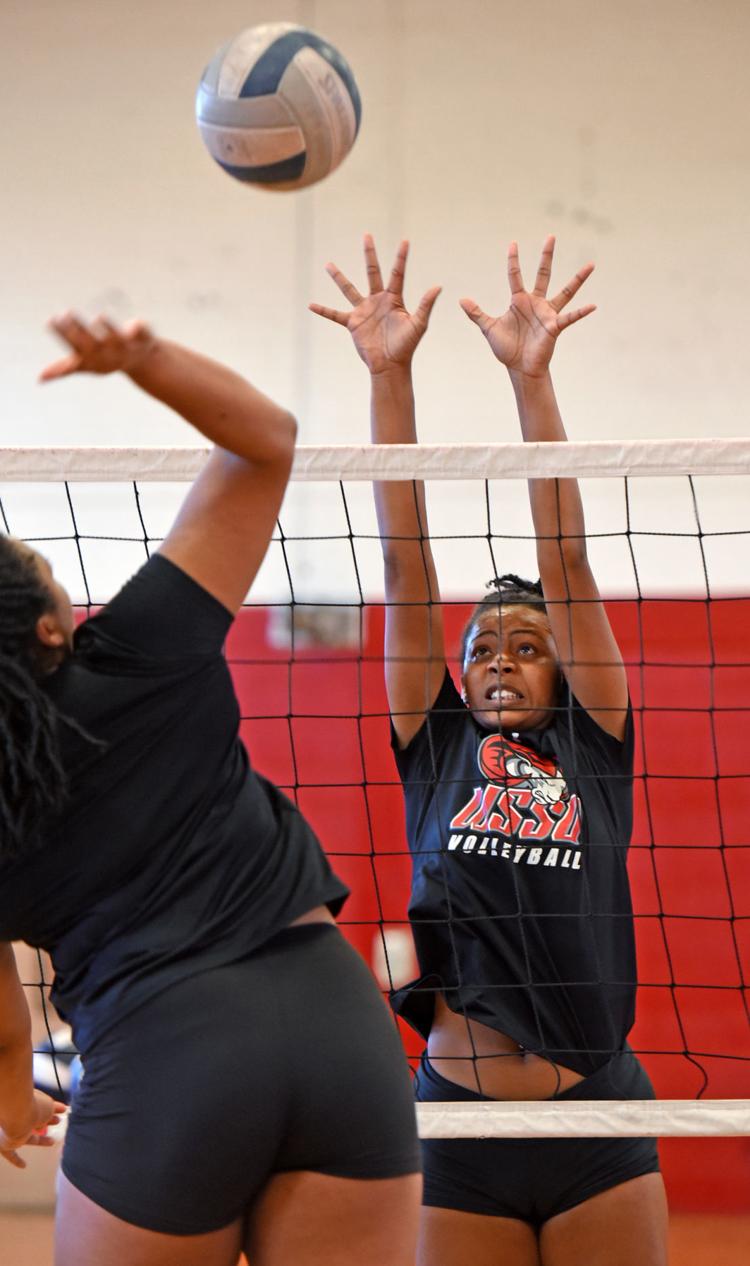 Her internship at NASA opened up a lot of doors for her.
"I looked into space exploration on the cardiovascular system," Berry said. "I love research and that's something that is really fun to do."
She's also taking some hard classes this fall at WSSU, but doesn't mind the workload.
"One of my classes I'm looking into how space exploration affects the immune system," Berry said. "And how it effects the central nervous system and I'm writing about that now. I'm doing a lot of research on that."
When asked about the best part of the internship, it was the different people she met and what she learned from them.
"It also was about opening up to what I'm capable of," Berry said about working for NASA. "And the hard work and the time I put into my poster. I'm proud I was able to deliver on what was assigned."