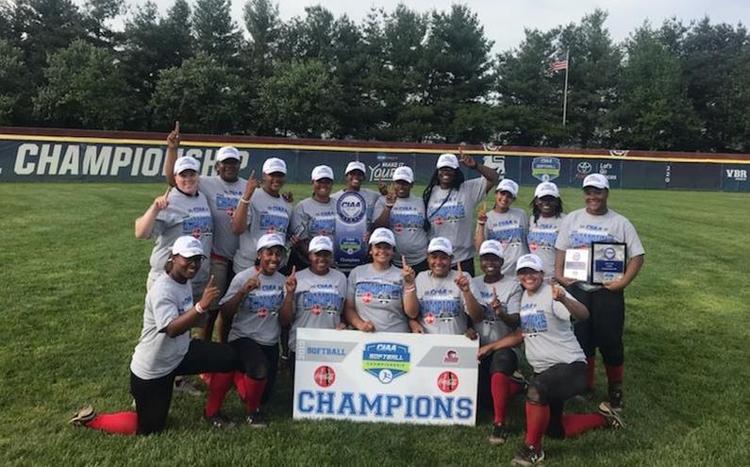 There was plenty of drama last week in Winston-Salem State's 5-4 win against Claflin in the CIAA softball championship.
While the excitement took a lot out of the Rams, Coach LaTaya Hilliard-Gray says they have something left heading into regional play.
"We'll be ready and refocused this week," Gray said.
WSSU allowed two runs in the top of the seventh as Claflin tied the game at 4. But in the bottom of the seventh, WSSU won the championship when Daijah Chambers scored the winning run on a throwing error.
The victory gave Gray her fifth CIAA title since 2011 and third in the last five seasons.
"Overall, I would say this is our best team," said Gray, who is in her 17th season as head coach. "We've never been ranked this high in the region with being No. 7, so it's satisfying that we are being recognized more in the region."
The Rams will take on second-seeded West Virginia State at noon Thursday in Institute, West Va., in the Division II Atlantic Region Tournament. The tournament is double elimination, and Gray is excited about what's ahead.
"I don't know if this has happened before, but usually the CIAA winner is the eighth seed and always plays the No. 1 seed, but we are going up against the second seed," said Gray, who has won more than 20 games at WSSU in 11 of her 17 seasons.
Chambers, who was mobbed by teammates after scoring the game-winning run against Claflin, is hitting a team-high .463 with nine home runs and 44 RBIs. Destiny Snipes is not too far behind Chambers with a .443 batting average with seven homers and 33 RBIs. Erica Davis is hitting .482 with four homers and 32 RBIs, and Shuntaja Dedecker has a .348 batting average with 10 home runs and 31 RBIs.
WSSU (32-11) has its best record in Gray's long and successful run as coach, and she's been thrilled with the consistency of late.
"I think momentum is on our side," Gray said. "We had some film work earlier today, and we do have some things to improve on, but we are confident heading into the regionals."
WSSU's most-recent regional appearance came in 2016, but the Rams lost consecutive games against West Virginia Wesleyan and Bloomsburg.​
The Rams have won eight of their last nine games. The only loss in that stretch is an 11-3 loss against Claflin in the CIAA tournament, but WSSU came right back in the next game in the championship round to win 5-4.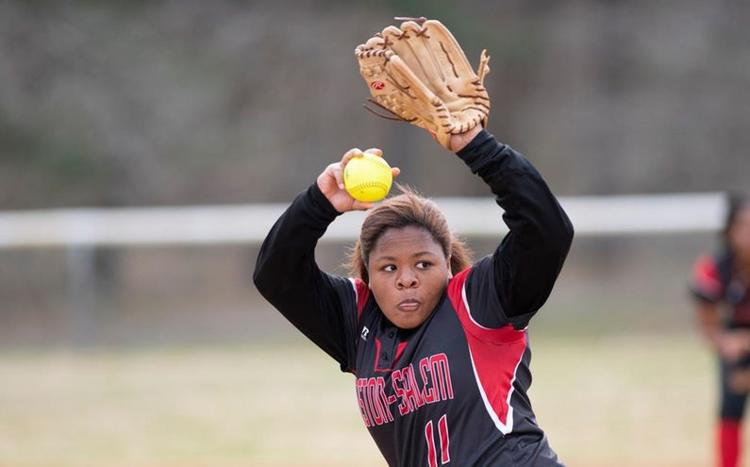 Davis and Tia Robinson are the top pitchers for the Rams. Davis is 14-7 with a 2.54 ERA, and Robinson is 15-3 with a 3.73 ERA. Freshman Destiny Koonts, a West Davidson graduate, is 3-1 and has appeared in seven games.
West Virginia State is 33-14 but has yet to face WSSU this season.
"We were scheduled to play them in a tournament but it got rained out and now I'm wishing we would have played them earlier," Gray said.
Three players — Davis, Snipes and Thomas — are supposed to be at graduation on Friday but they will miss the ceremony due to the game. Davis, who is a junior, is graduating in three years.
"We are also going through exams with a lot of the players and some will finish those when we get back," Gray said. "It's a challenging time to balance the exams, practice and now we are going to regionals."
The Rams are hitting .358 and opponents are hitting .262. The Rams have also out-homered their opponents 53-23 and have 87 stolen bases to their opponents' 37.
Gray says the Rams are confident they can do well in the double-elimination format.
"We can win it and are in a good position," Gray said. "But like I said earlier we'll need that consistency at the plate and we'll need to be better in the field. We're excited about this opportunity to be in the regional again."