For Winston-Salem State, the suspense of playing in the season opener has been tough to deal with.
It's even more tougher now that the game with UNC Pembroke was moved from Thursday night to Saturday night thanks to the bad weather that's expected to come from Hurricane Dorian.
But once the Rams do get to Grace P. Johnson Stadium in Pembroke, their expectation level will be high.
"Yes, the suspense is killing us," said sophomore quarterback Dominique Graves, who went 4-1 as a starter last season. "We have to wait a little longer to play and after watching all the rest of college football play in games over the weekend it's been tough to continue to practice and wait for us to play."
The Rams, who went 5-4 last season, will take on the Braves, who went 2-8 last season, and each team will get a couple of extra days of practice.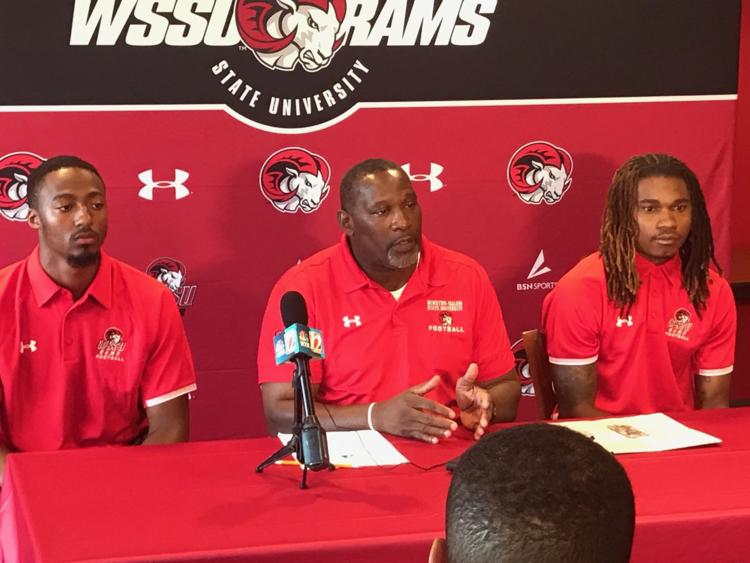 Senior Daryus Skinner, an All-America safety for the Rams, says there is some adversity in adjusting to the shift in game time, but they will be OK.
"It can help us to get those extra days because we can learn a little more about Pembroke," Skinner said. "I feel like we are ready."
Robert Massey, the interim head coach of the Rams this season, will make his debut on Saturday, and this will be his third time as a head coach. He also spent two seasons as a head coach at Livingstone and four at Shaw.
Massey says the extra days to prepare will be helpful, but he also realizes his team wants to play. To him, the moving of the game is just another obstacle to overcome.
"The other day we were practicing and things weren't going the way I wanted so I stopped practice," Massey said. "And we did some down-ups and a couple of guys were griping about it. And I was like 'OK, you can be that way but you are going to do what we ask of you.'
"And at the end of practice Coach (Lawrence) Kershaw asked them, "How do you handle adversity?" Because during a course of a season and even in a game it's about how you handle those types of things that make a difference."
The Rams will be facing the Braves, who have a young quarterback in Josh Jones. Late in last year's game at Bowman Gray Stadium, Jones nearly guided the Braves to a come-from-behind victory.
If not for Kerrion Moore's immaculate reception for a touchdown late in the game, the Rams would have lost the opener.
"He's a good quarterback, and that concerns us," Massey said about Jones, who is 6-3 and 220 pounds. "And everybody talks about our secondary, but teams are going to try us. And I like our chances, and we have some veteran guys, but we also have some young guys who can play."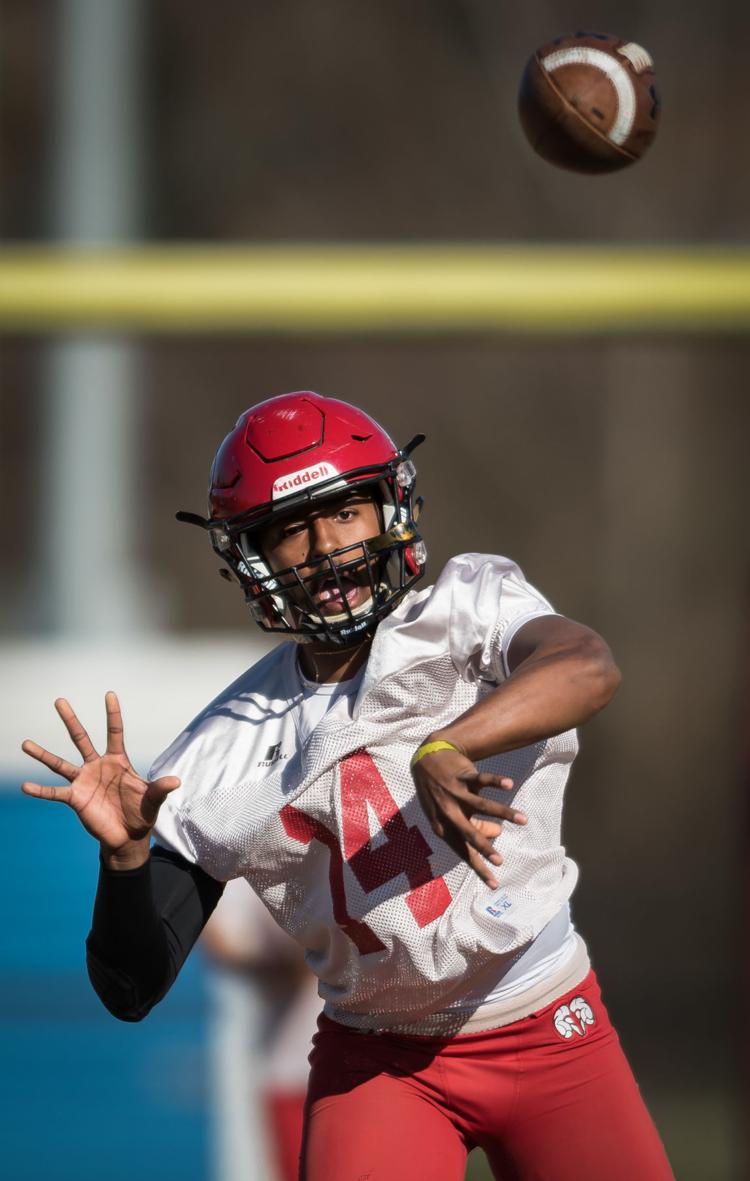 One advantage the Rams have is the Braves haven't seen Graves play at quarterback in person. Graves didn't assume the starting job for the Rams until midway through last season.
"In a way, I think it gives us an advantage, but they have seen film of me playing last season," said Graves, who was the freshman offensive player of the year in the CIAA last season. "It's pretty simple, and I like the offense because it's a lot like what I did in high school."
Graves, who was a star player at Eastern Guilford, has grasped Kershaw's system pretty well. Kershaw, who has assumed the offensive coordinator job, has tweaked the Rams' offense.
"Quarterback is the key," Kershaw said. "He just has to run the system, and we have talent all across the board, so how will we come together? We have a lot of new faces on offense, so it's a matter of everyone working together to make us successful.
"We think Dominique can be great, but he's young and he's only getting ready to play in his sixth college football game."
Graves is coming into this season in a different role as the definite starter at quarterback and has become a leader of the team even though he's just a sophomore.
"We need to play all three aspects of the game really well with offense, defense and special teams," Graves said. "If we can do that, then I feel like we have a chance in all of our games this season. We have to limit turnovers, and we know that on offense…. I just want the season to start."