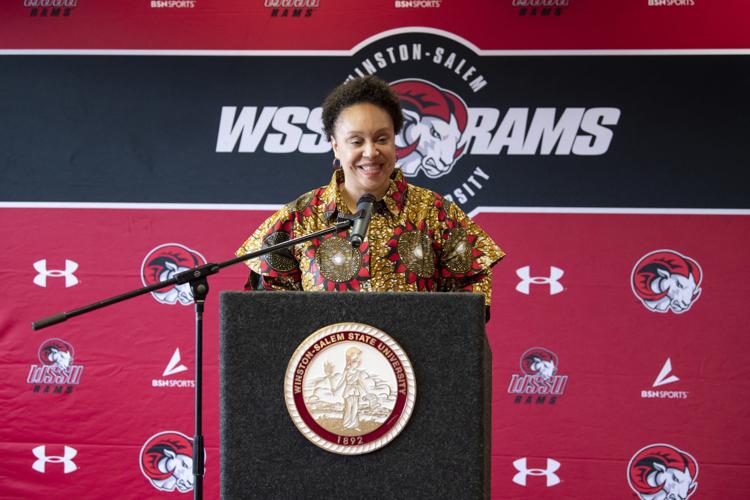 It's no secret Winston-Salem State was at one time the dominant athletics program in the CIAA, winning championships in just about every sport on an annual basis.
PHOTOS: WSSU introduces new AD
That slippage hasn't gone unnoticed by fans and alumni.
To help restore that championship pedigree, WSSU has hired Etienne Thomas as the school's seventh athletics director. Chancellor Elwood Robinson introduced Thomas on Wednesday morning at the fieldhouse at Bowman Gray Stadium.
Thomas, who for the past two years has been the athletics director at Division II Kentucky State, called this her dream job. Her experience in collegiate athletics is vast, and that certainly will help her navigate WSSU through a rough transition.
"I've always wanted to be a CIAA athletic director — just the rich history of the conference and Winston-Salem State is so vast," said Thomas, a 1996 graduate of N.C. Central who also earned a law degree from the University of Iowa. "We do something special in the CIAA, and I wanted to be a part of that."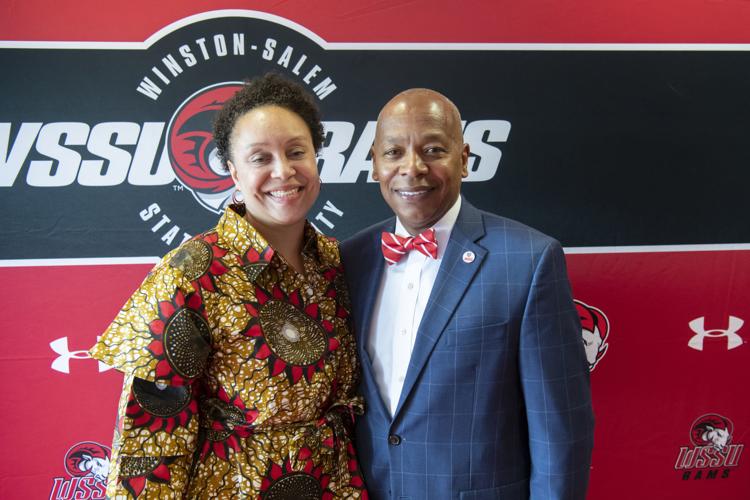 Thomas, who will officially begin on Jan. 1, 2020, will be the third female athletics director in school history, joining Anne Little and Tonia Walker. Thomas is replacing Walker, who resigned in May of 2018. George Knox has been the interim athletics director since Walker's resignation.
Thomas received a five-year contract with an annual salary of $165,000 per year.
The Rams have not won the CIAA championship in men's basketball since the 2011-12 season and have not won the football championship since 2016. It might be OK for other schools in the conference to experience a lull like that, but not at tradition-rich WSSU.
"I think our challenge is getting everyone to continue to support," Thomas said. "We want to see the vision and restore those championships. The coaches are working hard, and we have the right people in place, but it's just a matter of us continuing to move things forward."
One of Thomas' immediate issues is the future of Robert Massey, the interim football coach. The Rams are 4-5 and out of the hunt for the CIAA title; they will play their final game of the season Saturday at home against Fayetteville State.
Massey, who also is an N.C. Central graduate, along with his assistant coaches were at the introductory news conference on Wednesday morning. Thomas was non-committal about Massey's future.
"Once I arrive here in town I'll look at the program," Thomas said. "I'll look at the entire (football) program. I'm looking forward to what the future holds."
One luxury Thomas has is Knox, who was the interim athletics director over the past 18 months. He'll go back to his previous job as the director of compliance for athletics and will be a great sounding board as Thomas takes over.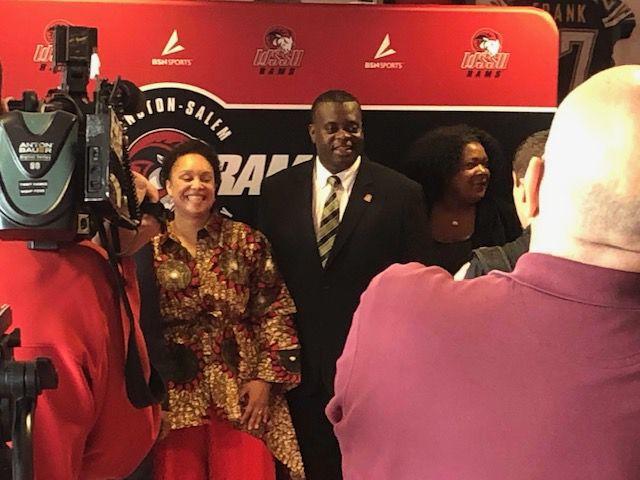 Thomas also will have to make sure fundraising is a priority.
"Mr. (James) DuBose, who is an associate AD here, is a great advocate for the program and he already has me in the Horns Club," Thomas said when asked about fundraising. "It's about building relationships, and I really love meeting and talking with people, so I'm very authentic about that, so I want people to join us in donating their time and resources."
Thomas acknowledged several people who have been instrumental in her rise through the ranks of athletics administration. One of her mentors is Ingrid Wicker McCree, the athletics director at N.C. Central.
McCree, who attended the news conference, also attended the news conference two years ago when Thomas was introduced as Kentucky State's AD.
"I know she will do an outstanding job because she has solid leadership skills and will have the backing of Chancellor Robinson and the (board of trustees) because there are challenges that will arise whether you are Division II or Division I school," McCree said. "She's worked with large budgets and small budgets, but her experience really sets her apart. I know she's always wanted to be an AD in the CIAA so she'll be in this for the long haul."
Cleo Hill Jr., the men's basketball coach for WSSU, is also an N.C. Central graduate who is looking forward to what Thomas can bring to the entire athletics program.
"She's going to take over the reins, and I think she'll do a great job," Hill said. "George did a great job, and I'm hoping they can work together. And George knows the landscape. If Chancellor Robinson chose her then that means he did his research and she's going to be great for this university."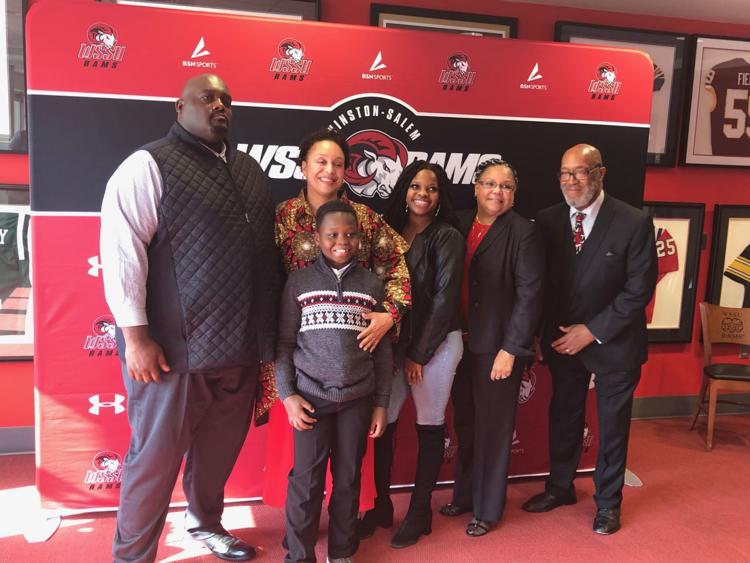 Thomas, who was not a student-athlete while at N.C. Central, had planned to be a lawyer until she decided to go another route while in graduate school.
"My last year of law school I got burnt out, and I wanted to do something different, and I knew I didn't want to practice law," Thomas said. "Renee Edwards, who was down at Mississippi Valley State, said why don't you come and be a study hall monitor?"
From that first job at Mississippi Valley State she continued into administration and worked at N.C. Central, San Jose State, Howard and St. Paul's, a former CIAA school. She also served as the MEAC representative to the NCAA Division I council.
"This is my dream job," Thomas said.
As for how she pursued that dream job, it was rather simple.
"(Elwood Robinson) called, but I answered the call," Thomas said.
Athletic Director Etienne Thomas Press Conference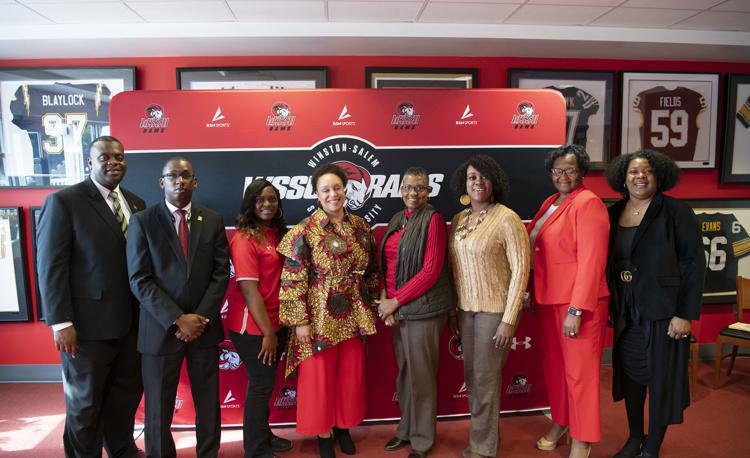 Athletic Director Etienne Thomas Press Conference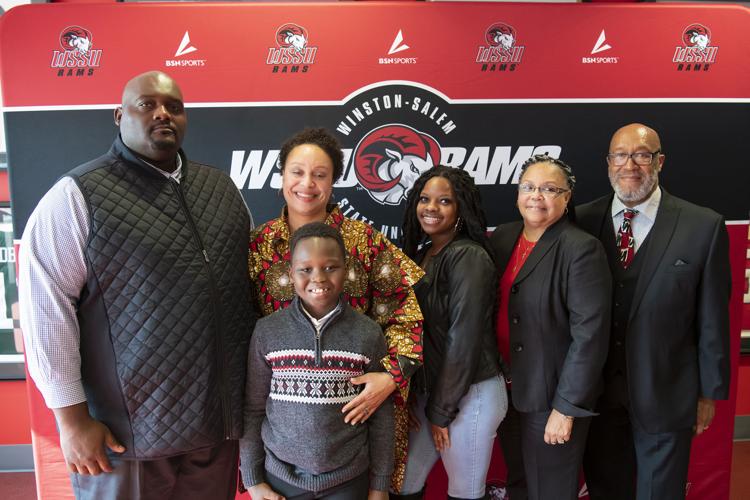 Athletic Director Etienne Thomas Press Conference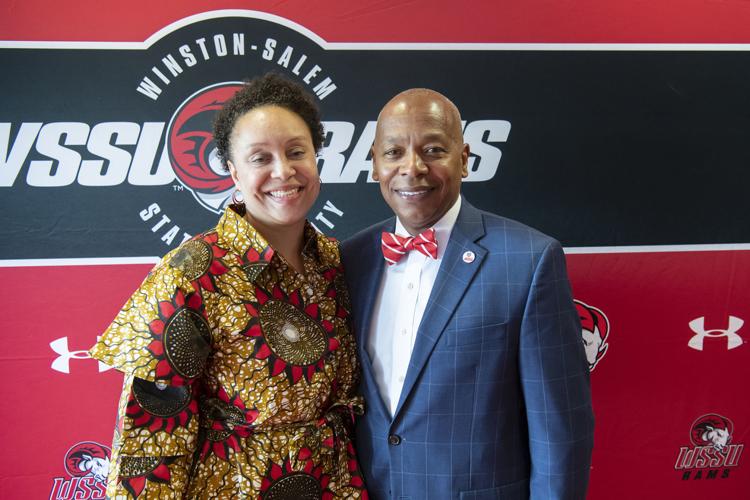 Athletic Director Etienne Thomas Press Conference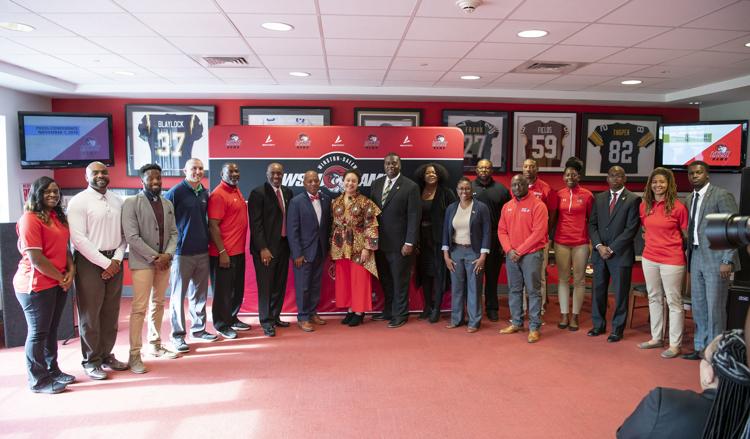 Athletic Director Etienne Thomas Press Conference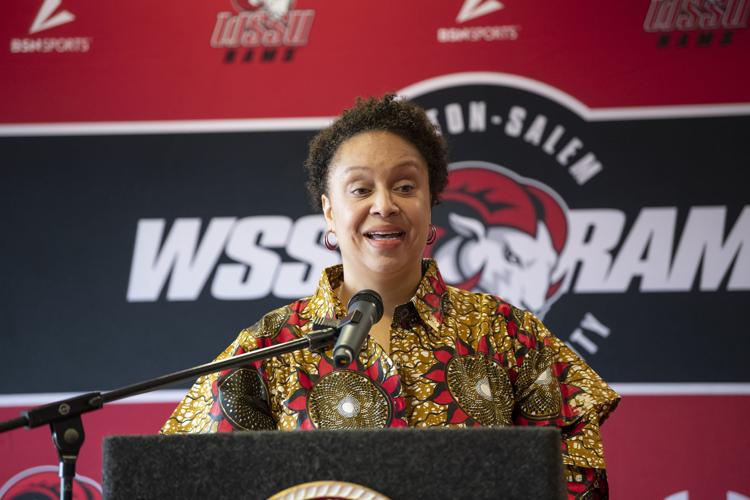 Athletic Director Etienne Thomas Press Conference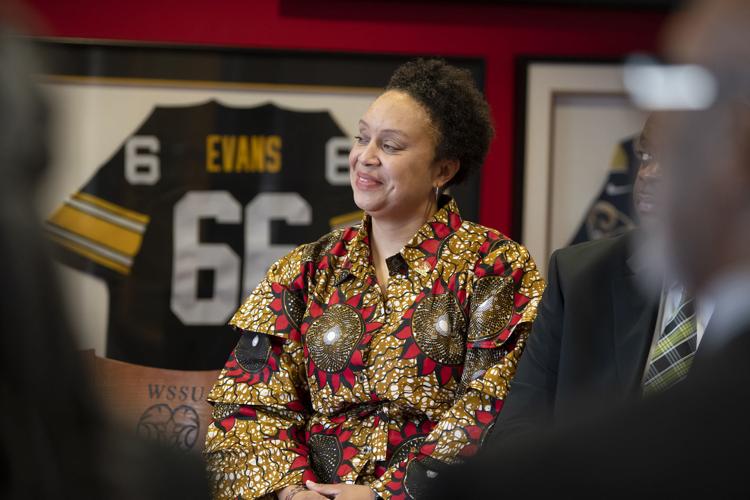 Athletic Director Etienne Thomas Press Conference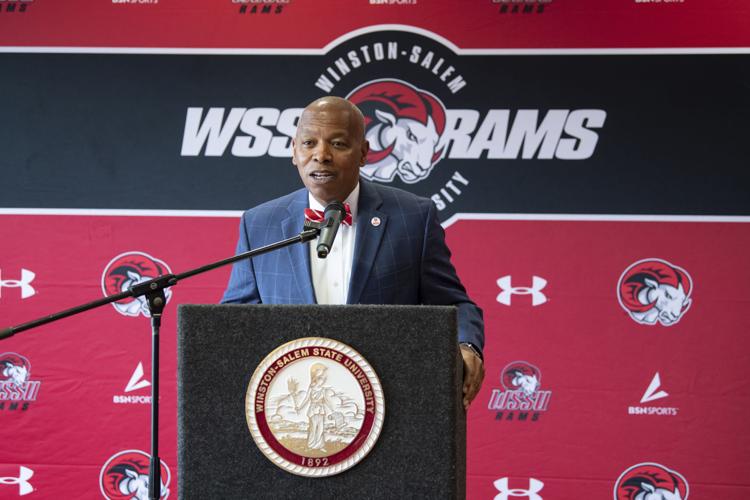 Athletic Director Etienne Thomas Press Conference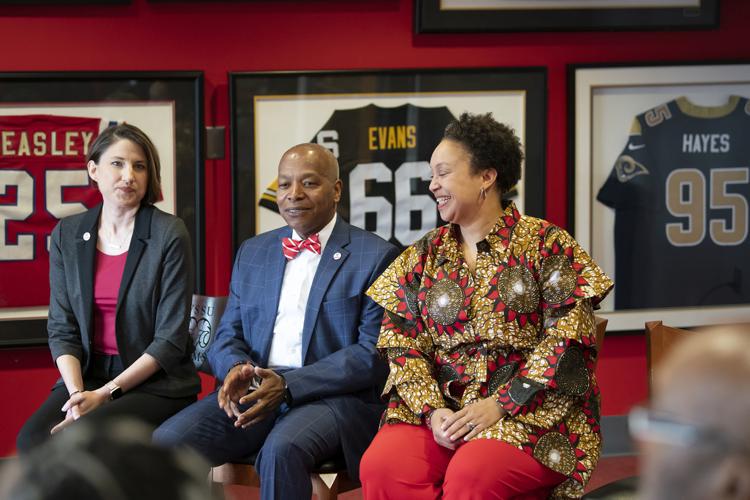 Athletic Director Etienne Thomas Press Conference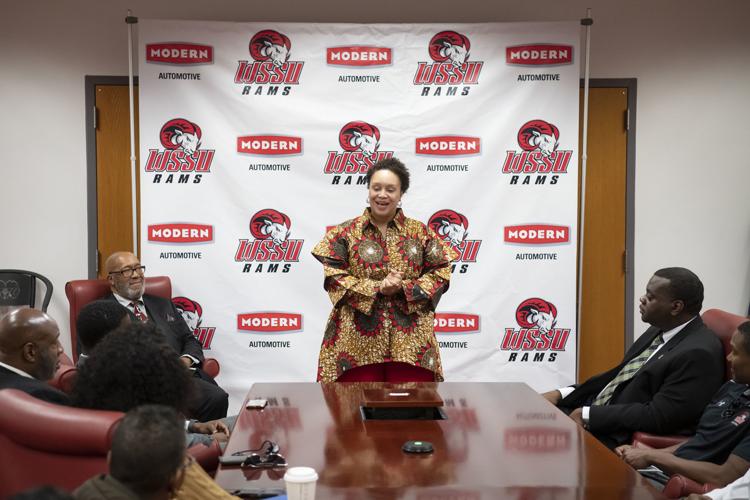 Athletic Director Etienne Thomas Press Conference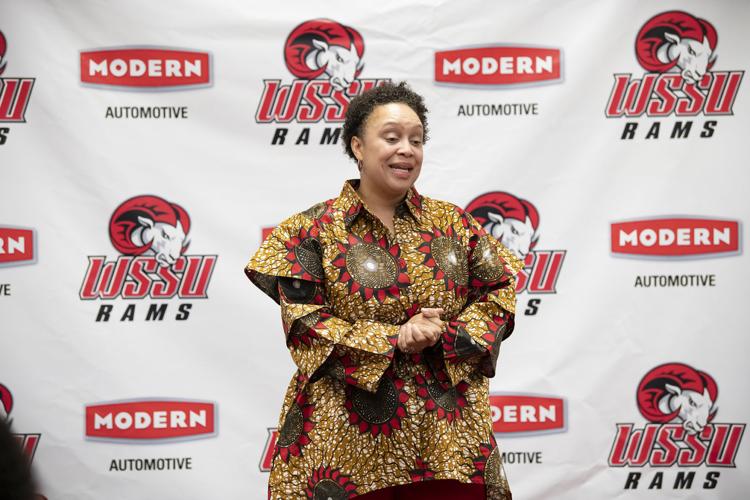 Athletic Director Etienne Thomas Press Conference
Athletic Director Etienne Thomas Press Conference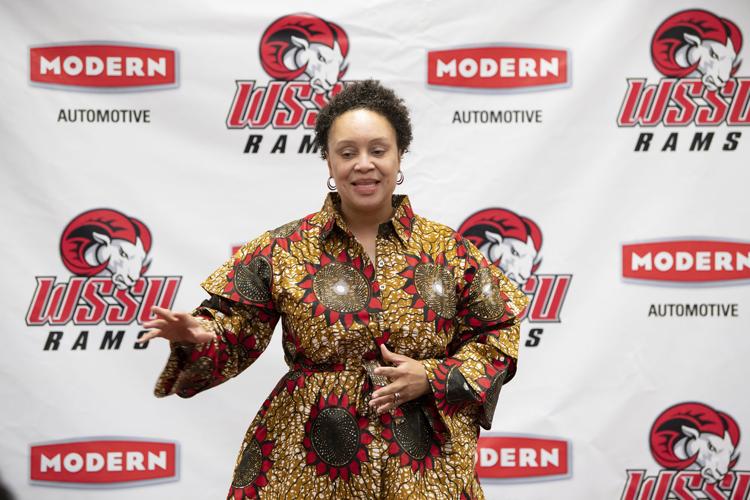 Athletic Director Etienne Thomas Press Conference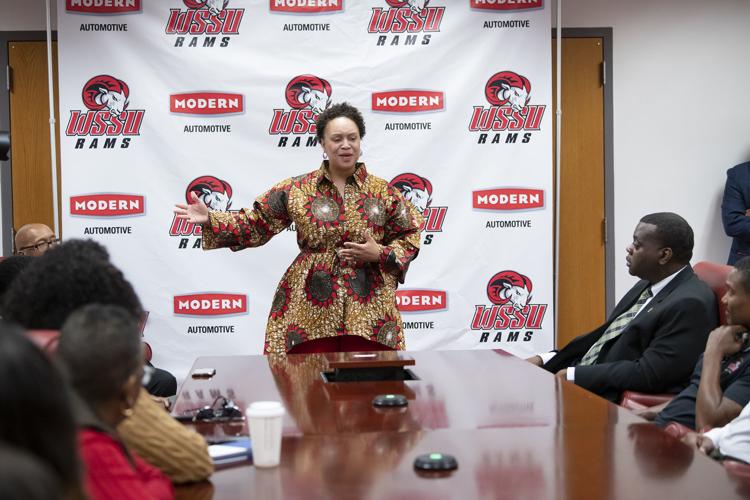 Athletic Director Etienne Thomas Press Conference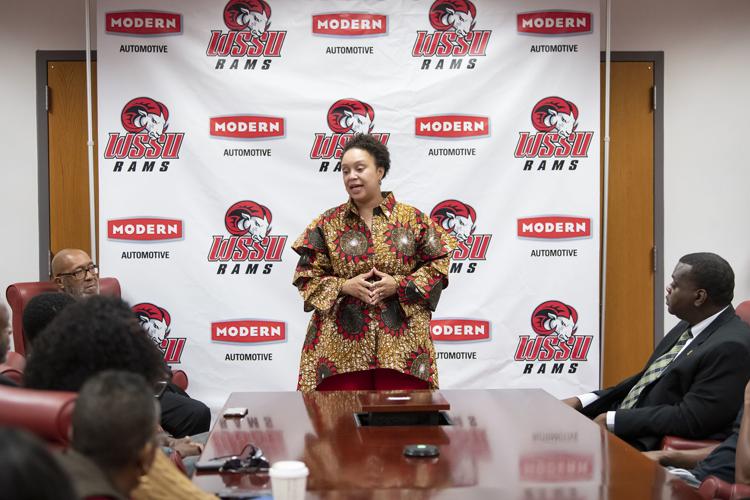 Athletic Director Etienne Thomas Press Conference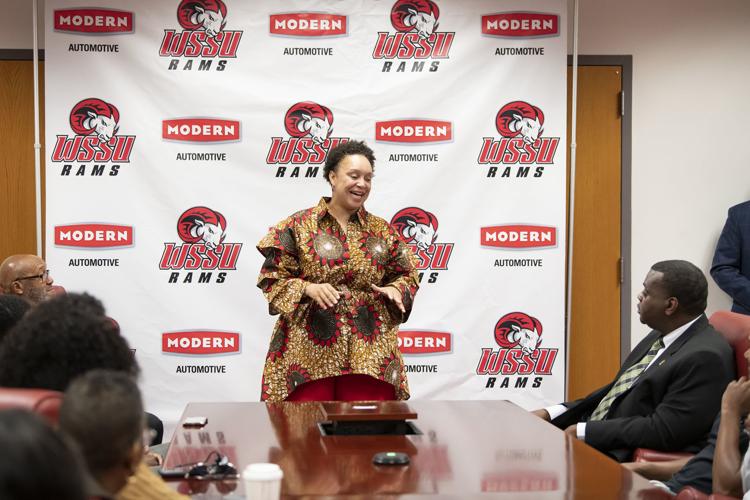 Athletic Director Etienne Thomas Press Conference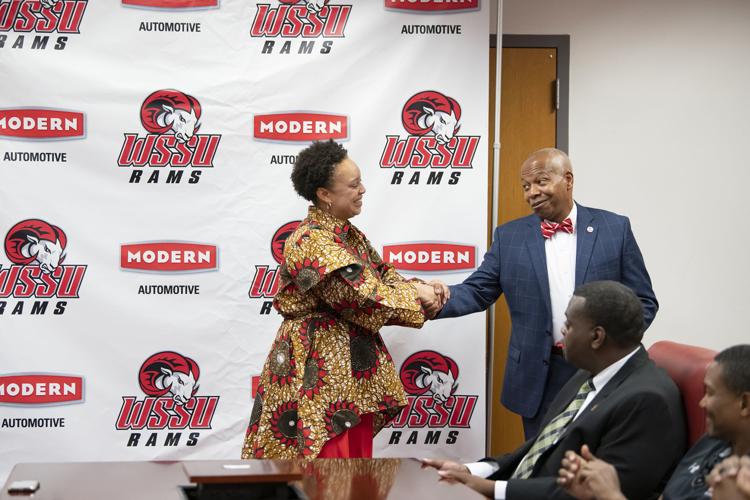 Athletic Director Etienne Thomas Press Conference
Athletic Director Etienne Thomas Press Conference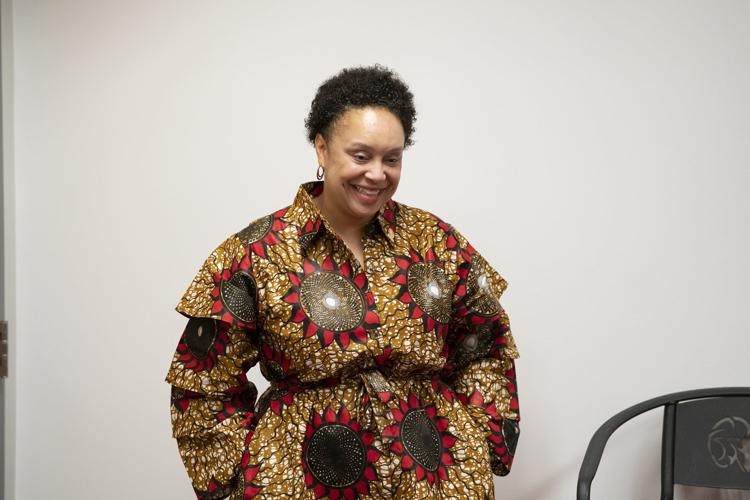 Athletic Director Etienne Thomas Press Conference
Athletic Director Etienne Thomas Press Conference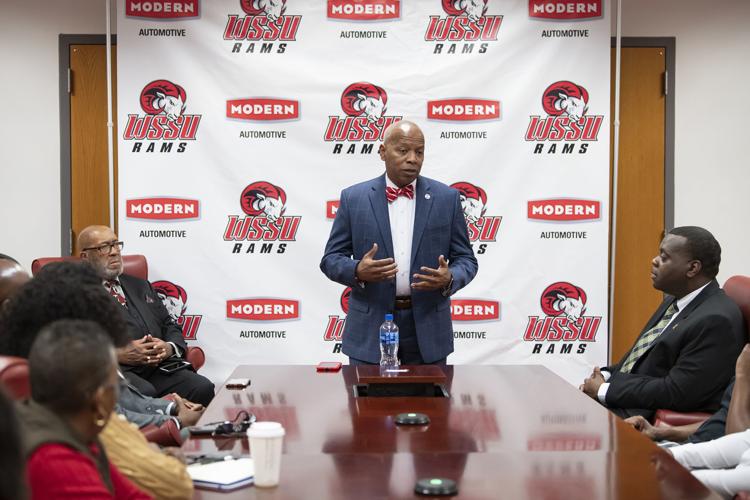 Athletic Director Etienne Thomas Press Conference
Athletic Director Etienne Thomas Press Conference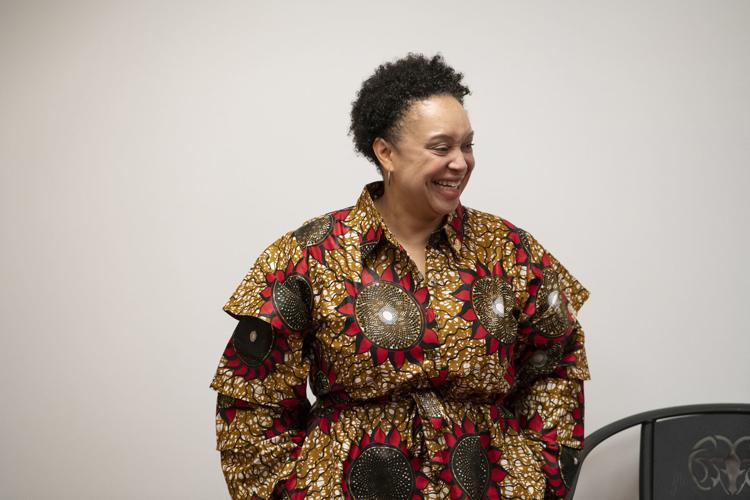 Athletic Director Etienne Thomas Press Conference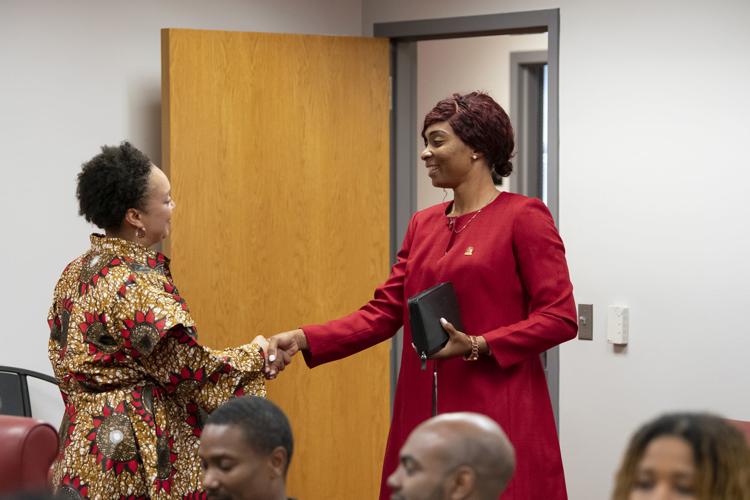 Athletic Director Etienne Thomas Press Conference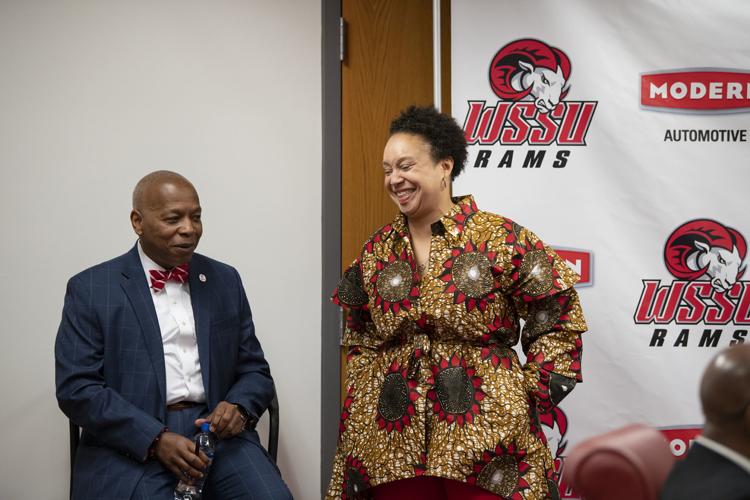 Athletic Director Etienne Thomas Press Conference