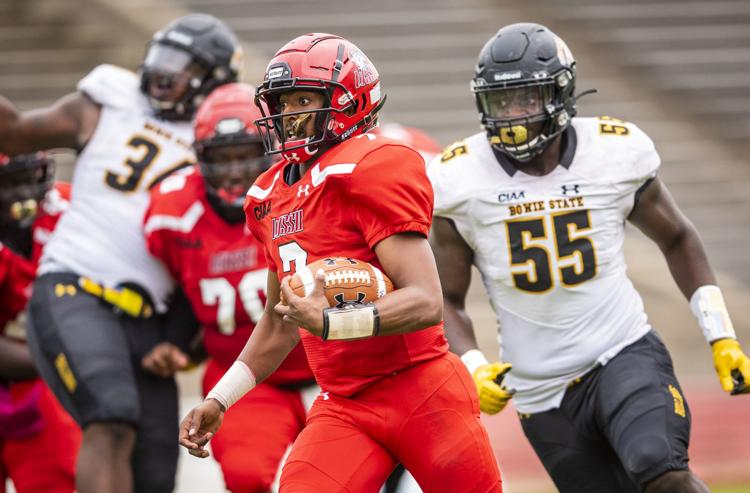 Winston-Salem State should have a little more motivation heading into the final game of the season Saturday at Bowman Gray Stadium.
The Rams will take on the first-place Fayetteville State Broncos, but behind the scenes WSSU announced the hiring of its next athletics director. It's not known if Etienne Thomas, who was hired Wednesday, will be at the game because of her duties at Kentucky State but it will be a time to impress the new boss.
The Rams (4-5) need a victory to extend their streak of finishing a season with a .500 record or better; the streak started in 2010. The nine-year run has been impressive, but it will end if the Broncos, who are chasing their third straight CIAA Southern Division title, win Saturday.
Robert Massey, the interim head coach of the Rams, said the Broncos (7-2) have been playing good football most of the season.
"I think they are a lot better than they were last year," Massey said about the Broncos. "They are playing well. They have a good coaching staff, and I've known (Richard) Hayes for years so they have some weapons. They had a letdown against St. Aug's, but they got it rolling again."
Heading into WSSU's final game of the season here are five things to know:
1. The race for the division title
Bowie State, the defending conference champion, is already in next week's CIAA championship game as the winner of the Northern Division. Bowie State will play either Shaw or Fayetteville State, depending on the results of Saturday's games.
If the Broncos win, they are the Southern Division champions. If Fayetteville State loses and Shaw beats St. Augustine's, then Shaw wins the division. If Fayetteville State and Shaw both lose, then Fayetteville State is the division winner.
2. Seniors at WSSU playing final game
There are 19 WSSU seniors scheduled to be recognized before playing their final game in a WSSU uniform.
Some of those might get chances to play in all-star games, but a majority of them will be playing football for the last time. Center Tyler Chambers is one of those seniors.
"We all want to win this last game and finish .500," he said. "We know the season didn't turn out like we hoped, but we have to take care of business."
3. Graves' growing pains
Much was made about the switch in offensive coordinators when Lawrence Kershaw was named by Massey to run the offense. Quarterback Dominique Graves, however, hasn't been as efficient as he was last year as a freshman; he went 4-1 as a starter in 2018.
The Rams were shutout 21-0 last week by Shaw, the first time they have been shutout in 104 games. Graves heads into this game completing 55% of his passes (103 for 188) for 1,314 yards with eight touchdown passes and eight interceptions.
Last season, WSSU averaged 27 points and went 5-4, but this season, the Rams are averaging just 18 points per game.
4. Decision on Massey's status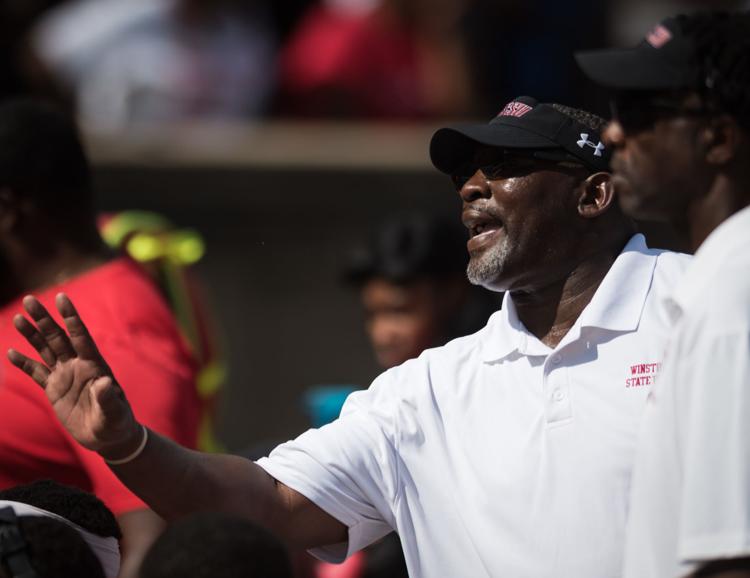 When Massey was named interim head coach after the dismissal of Kienus Boulware in May, it was with the understanding that Massey would have this season to prove himself. It's not known if Massey will be retained next season, and he says he'll wait and see how it goes.
Massey, a veteran coach, knows the business he is in.
"With the competitive spirit that I have, I would like to see this thing through and see what we could do in future years," he said earlier this week. "You would like to have the (interim) title removed so you could have a full recruiting season and get your staff in place.
"You want to have that in order to compete for a championship."
5. Broncos familiar with Bowman Gray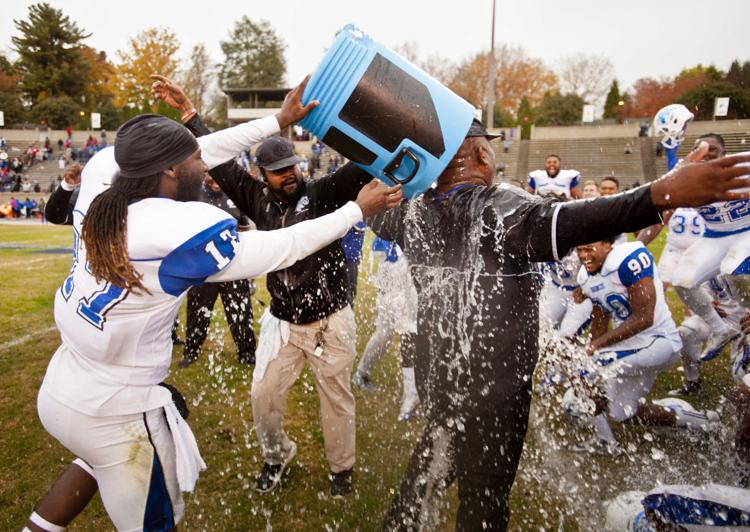 Richard Hayes, the successful head coach of the Broncos, was the defensive coordinator of the Rams during the glory days earlier this decade. He was the defensive coordinator when the Rams went 14-1 and lost in the Division II national championship game in 2012. Hayes, a nephew of Bill Hayes, the former coach and athletics director at WSSU, can guide the Broncos to their third straight appearance in the championship game.
Fayetteville State has a solid running game led by Stevie Green, and its defense has been exceptional. The Broncos beat the Rams 23-22 at Bowman Gray Stadium in 2017. The Rams missed a 36-yard field goal on the final play of that game.