Winston-Salem State opened preseason camp at 6 a.m. Friday morning, and by 6:20, players were going through sprints that separated those in shape from those who spent excess time on the couch this summer.
"They better get used to it," interim head coach Robert Massey said, "because I told them we will be running — and running a lot."
Around 90 players were on the practice field near Bowman Gray Stadium but it wasn't the Rams' normal practice field, which is surrounded by a running track. Massey said the team will use the secondary practice field for a few days because the main practice field had just been seeded.
With barely any light just before 6 a.m. Massey pulled his car out to the makeshift practice field and left on the lights during the stretching portion of the practice.
"That's as old school as it gets," he said.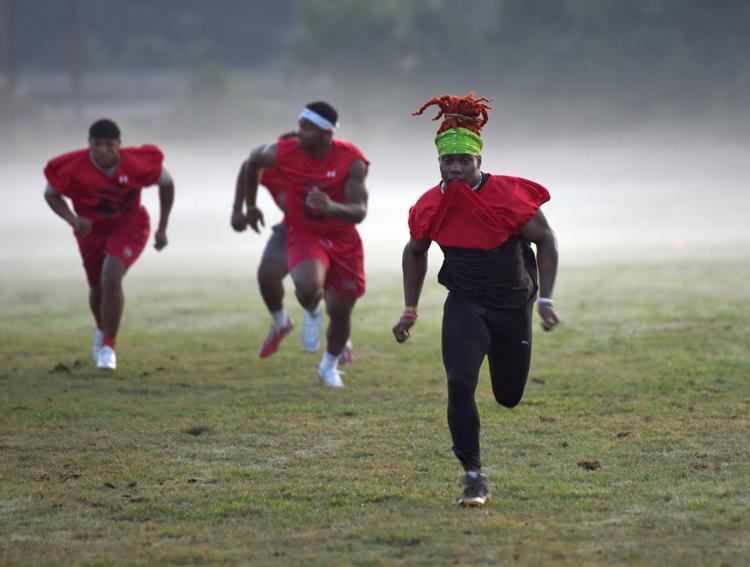 Wide receiver Quincy Jackson, a fifth-year senior, is going through is fifth preseason camp, and he liked the efficiency of the 90-minute practice where players wore helmets and their new Under Armour practice jerseys and shorts.
"I think it went pretty well, and there was a lot of conditioning to make sure we all get back into football shape," said Jackson, who will be counted on to have a big season. "That's about the most running we've done in one practice that I can remember."
The Rams, who are coming off a 5-4 season in 2018, must replace nine starters from last season's team, and as Massey heads into a full week of 6 a.m. practices, he's looking forward to seeing what kind of team he has.
Because WSSU has freshmen orientation next week, the Rams will be practicing at 6 a.m.
"They have things over there on campus they are doing all day, so we need those freshmen at practice so that's part of the reason we are going early," Massey said.
Massey, who is running his first preseason camp as a head coach since he was at Shaw in 2015, liked the energy level from the first day of practice.
"That was the plan to go about 90 minutes," Massey said. "And we will get even faster as we move ahead.
"For me, I was fortunate to work under guys like Rod Broadway, Coach (Kienus) Boulware and (Darrell) Asberry, and with that coaching tree, they all ran practices like this. You want to coach them up but keep them moving at the same time, so I thought this first one went well."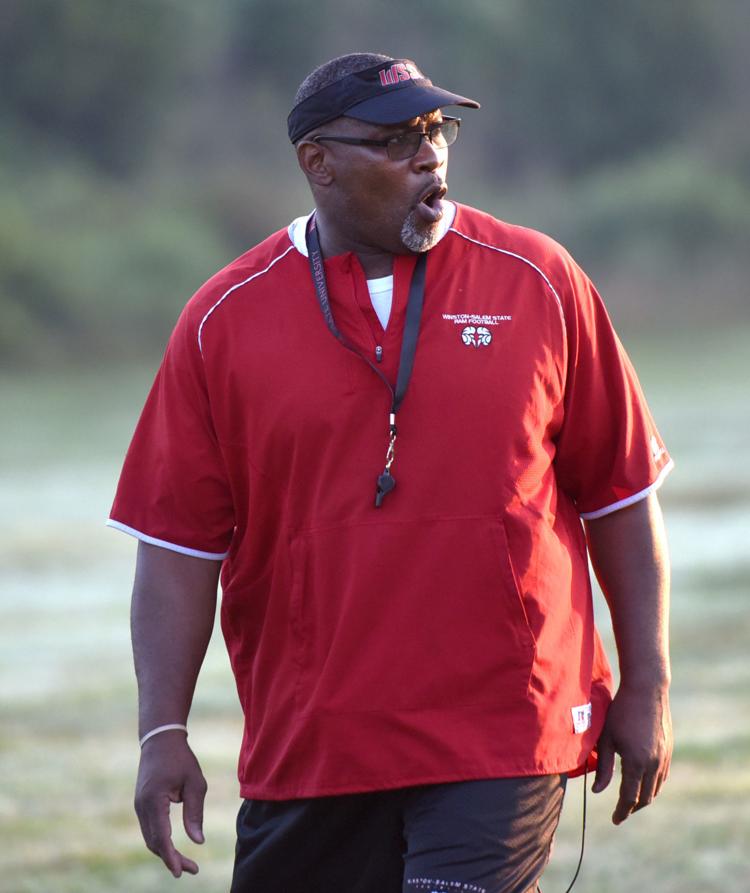 Players broke off into their position groups for more drills after going through their sprints. Massey said he likes doing the conditioning work during the early portion of practice so players revert back to technique as they become more fatigued.
A few players struggled to catch their breath following the sprints, but linebacker Kalen Allen didn't appear to have any issues.
"I didn't lose my breakfast; I was fine," Allen said. "Another day or two, and I'll be even better with the sprints."
Allen was among the group of newcomers on the first day of camp. He played last season as a freshman at Western Carolina before transferring to WSSU. Allen liked what he saw in the first day of practice.
"I feel like we have a long way to go, but that was just the first day of practice," Allen said. "We have to get better with fundamentals, and everything will fall into place.
"We have the numbers, and I'm ready to step in. I'm a team player and like the way a lot of us are coming together and bonding. We are young at linebacker, but we have some talent, so I'm excited."
One of the most noticeable changes was offensive lineman Tyler Chambers, a 6-foot senior who lost 40 pounds to get his weight down to 290 pounds. Chambers went to both sessions of summer school and worked out with several teammates.
"The unfortunate part for me and this conditioning part of it is most of these kids are home in the summer working and that's what I had to do when I played at N.C. Central back in the day," Massey said. "For us to get the 40 guys we had this summer was great, but at the major colleges they would have all been at school in dorm rooms so they are all working out together."
Massey says as practice continues there will be more time spent with the changes on defense and offense as the Rams prepare for the Sept. 5 opener at UNC Pembroke.
"We are going to run, and we are going to coach," Massey said. "We are going back to the 4-2-5 on defense, and offensively we are changing coordinators, but it's nothing too complicated so we'll work on all of that as we continue to practice."
WSSU football first practice
WSSU football first practice
WSSU football first practice
WSSU football first practice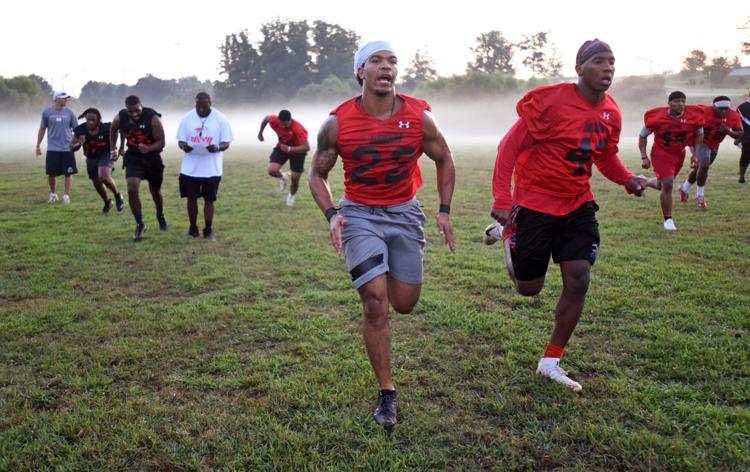 WSSU football first practice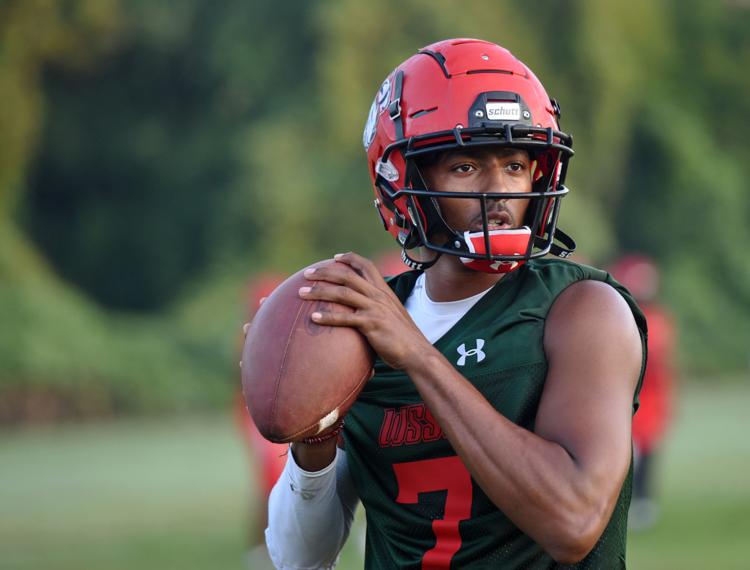 WSSU football first practice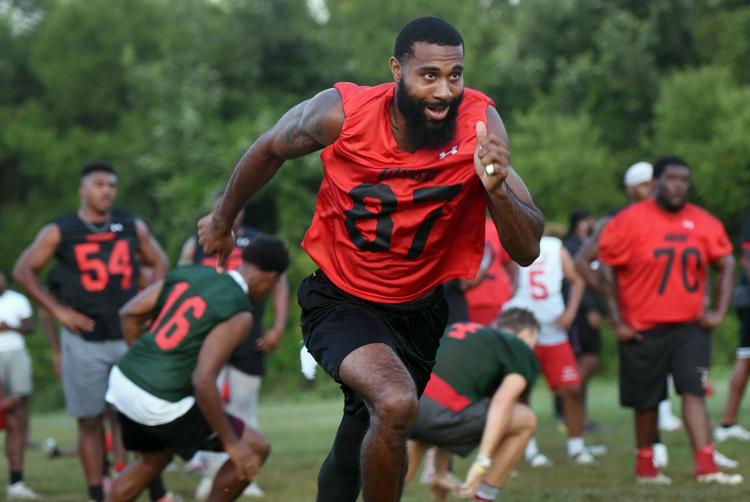 WSSU football first practice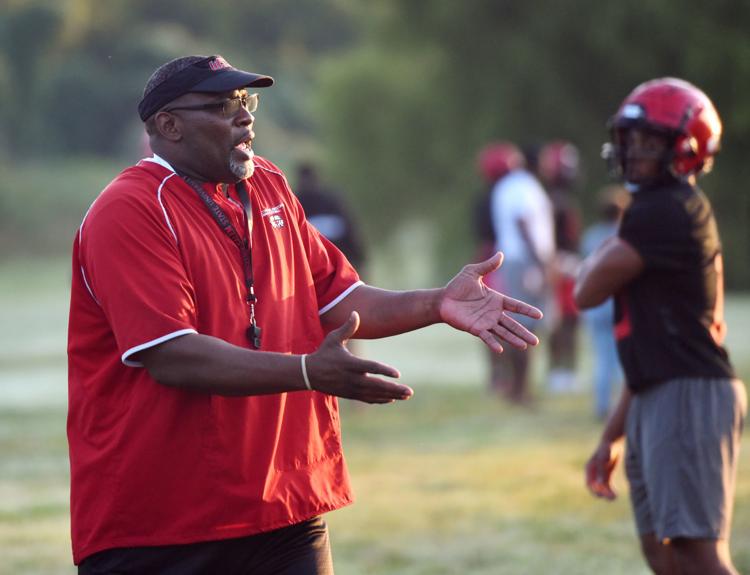 WSSU football first practice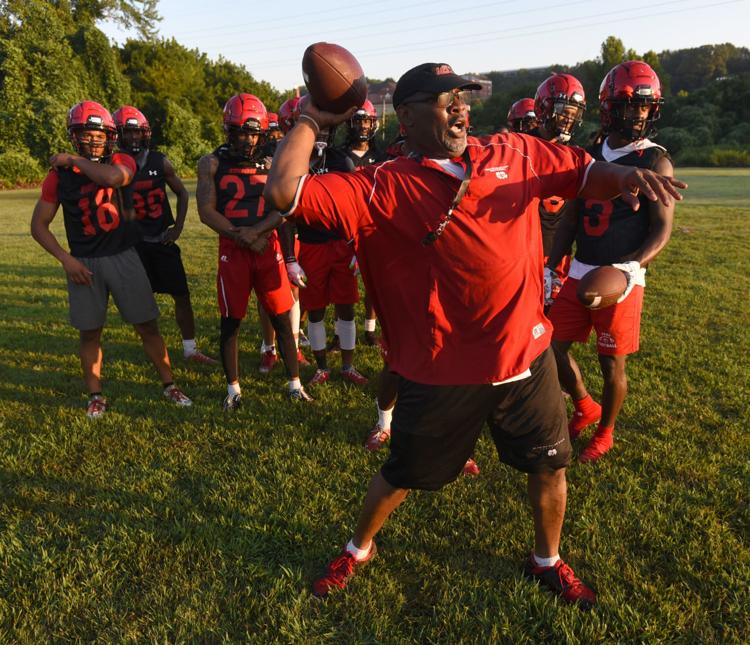 WSSU football first practice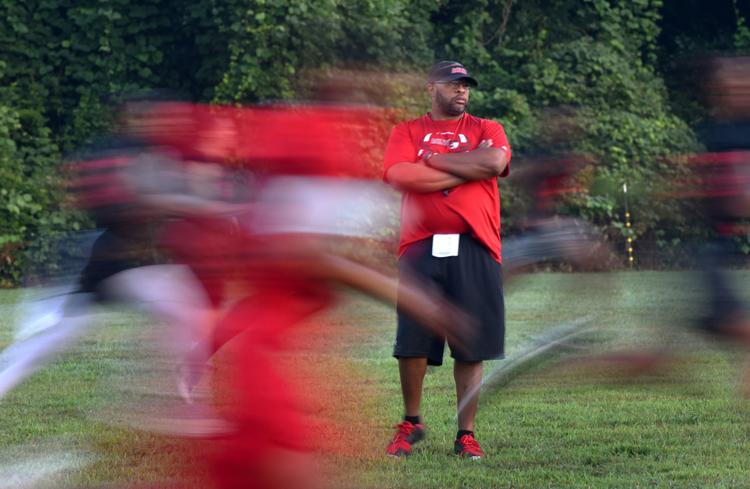 WSSU football first practice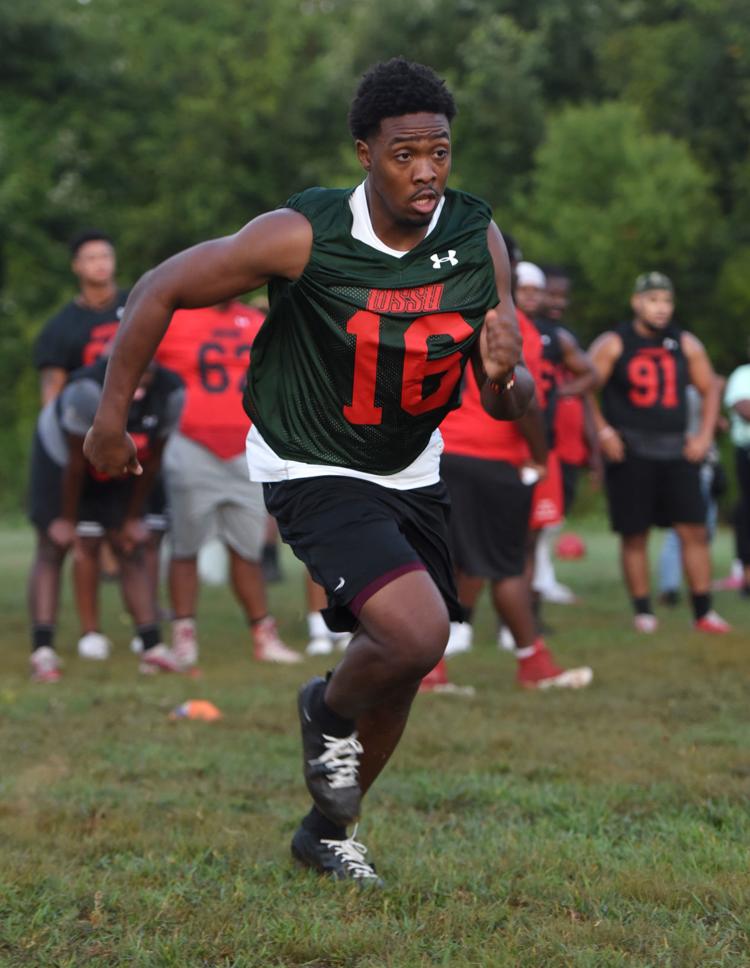 WSSU football first practice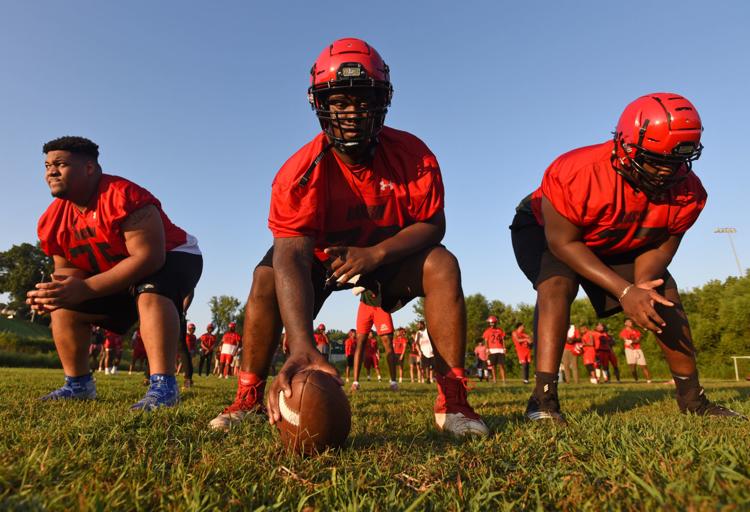 WSSU football first practice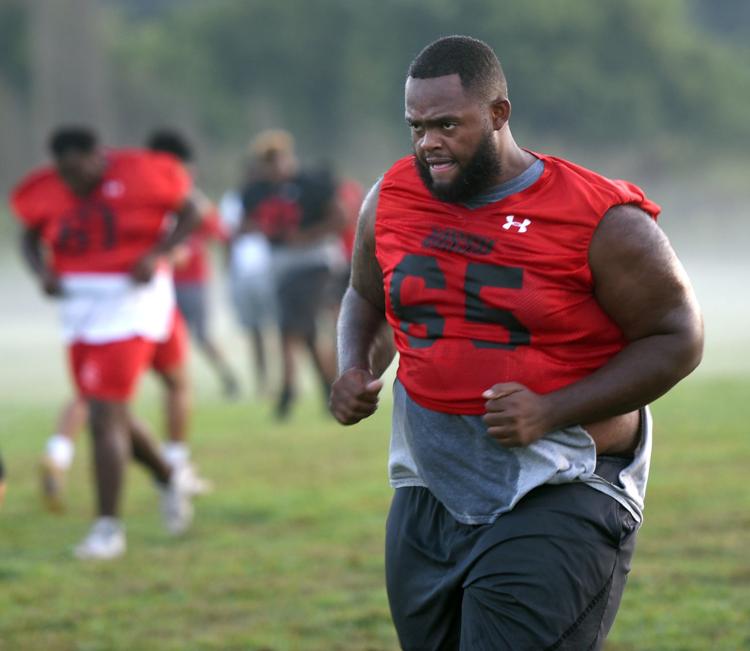 WSSU football first practice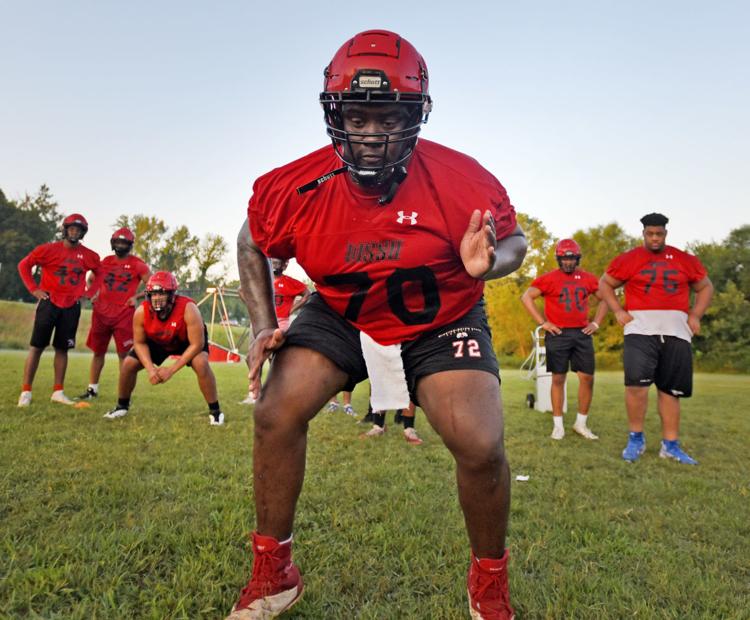 WSSU football first practice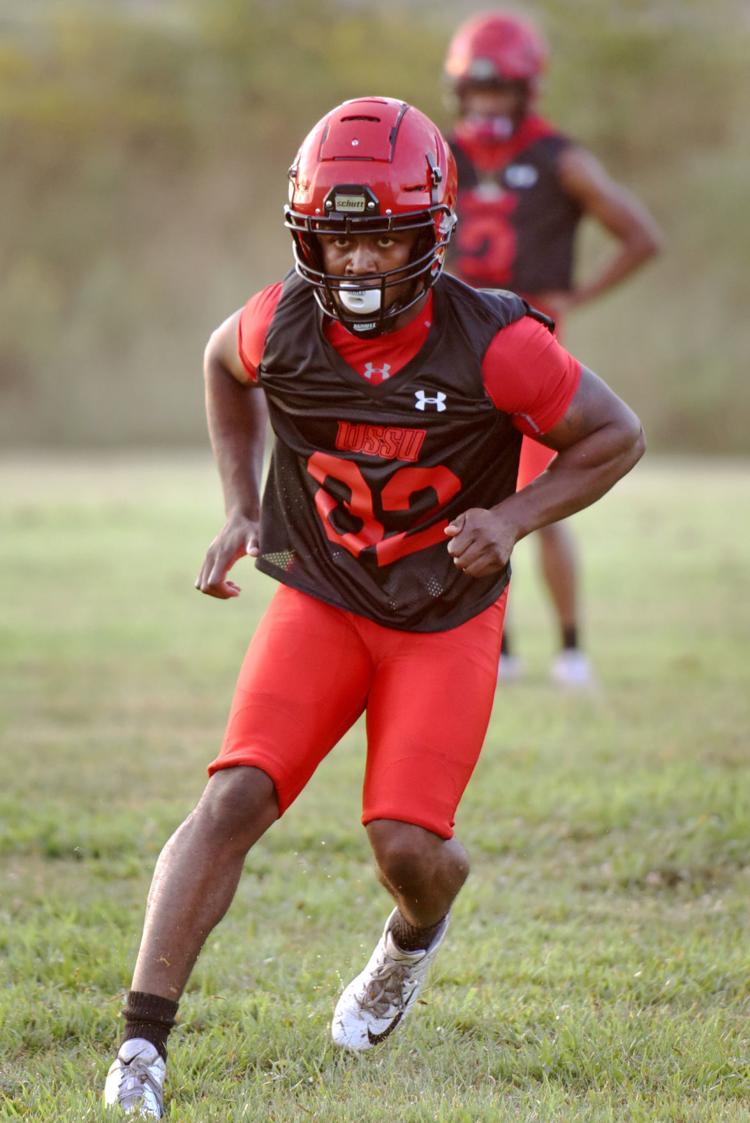 WSSU football first practice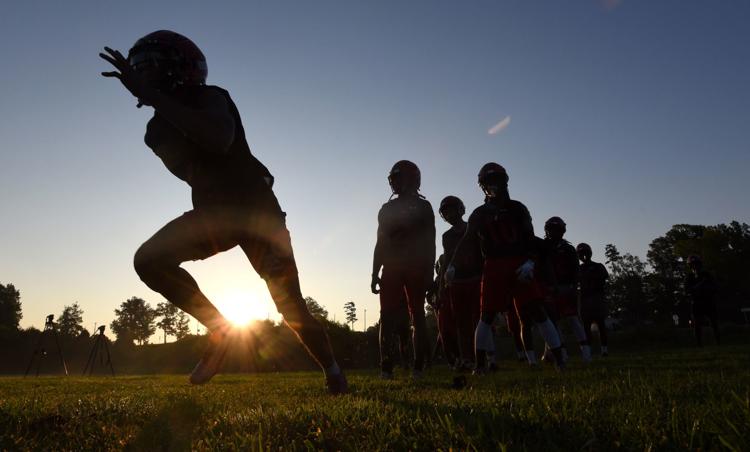 WSSU football first practice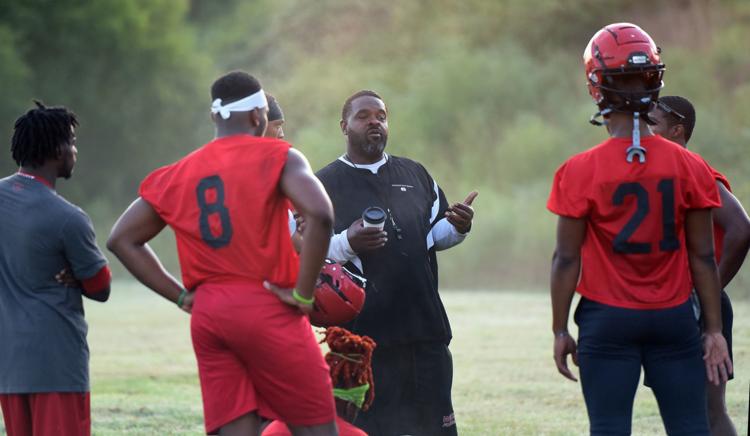 WSSU football first practice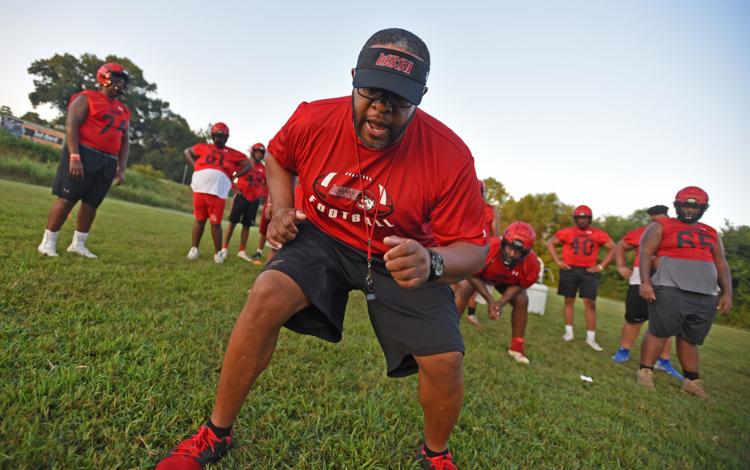 WSSU football first practice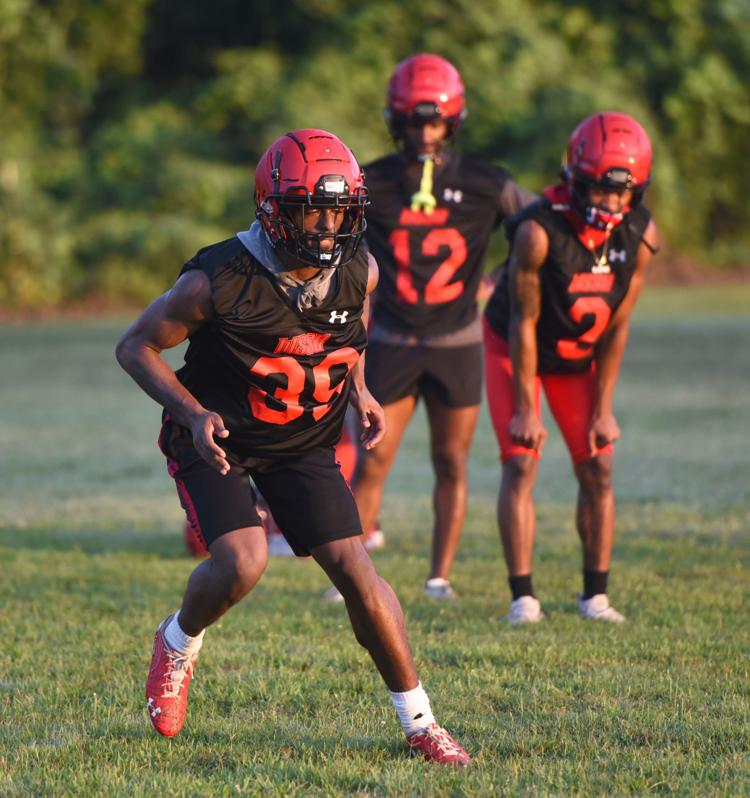 WSSU football first practice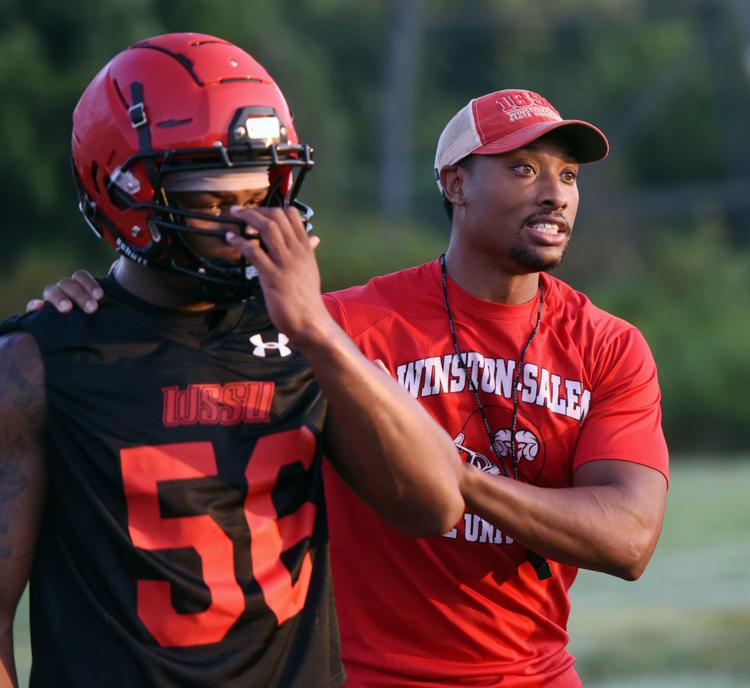 WSSU football first practice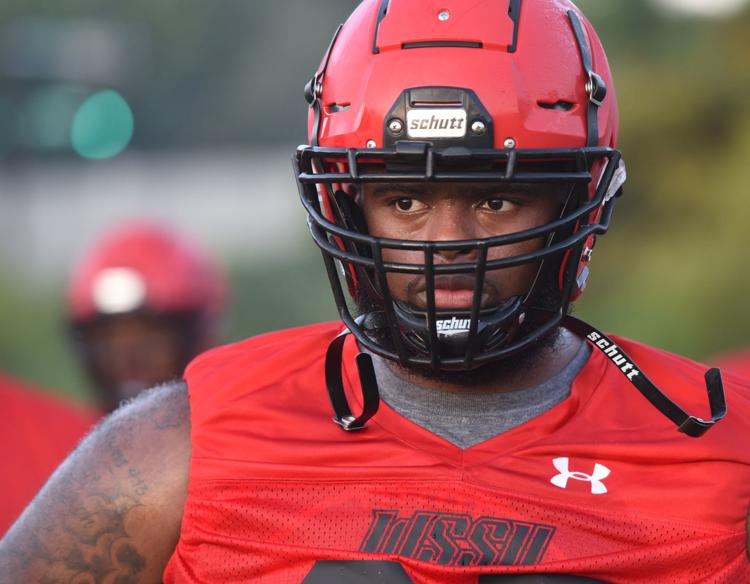 WSSU football first practice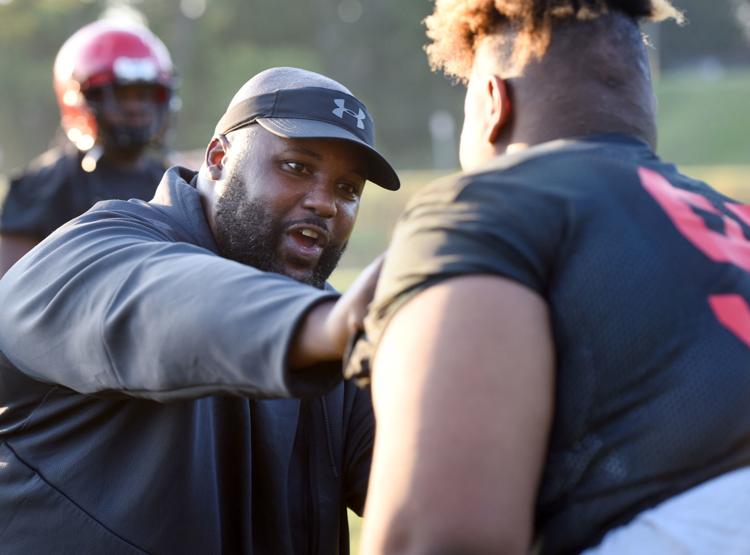 WSSU football first practice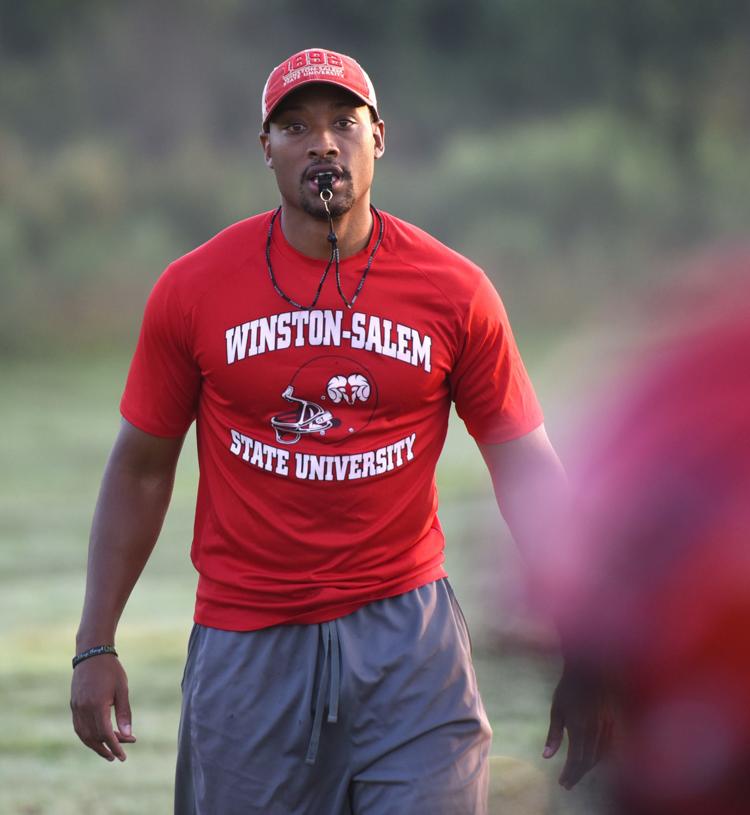 WSSU football first practice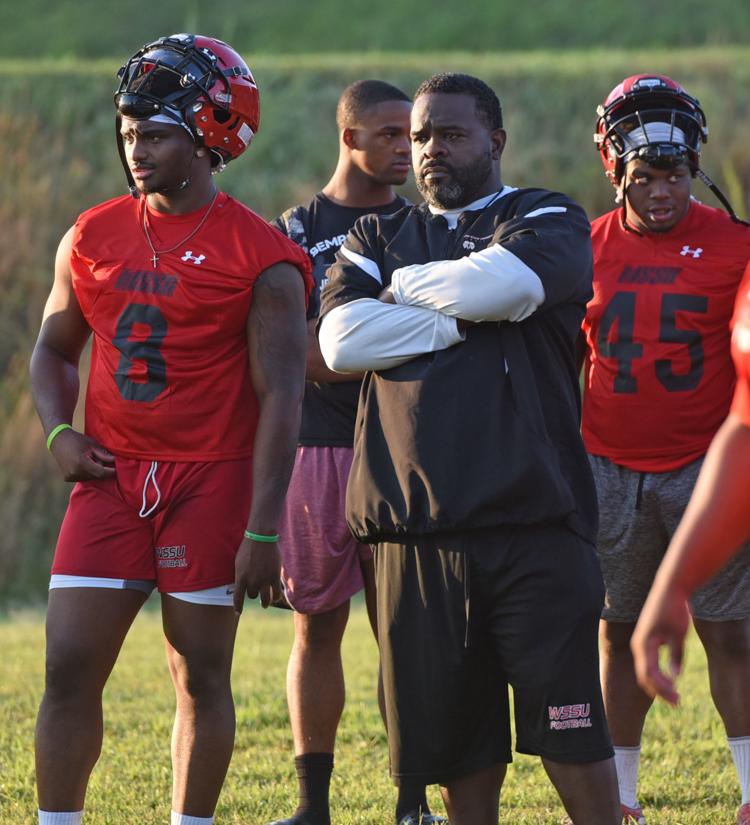 WSSU football first practice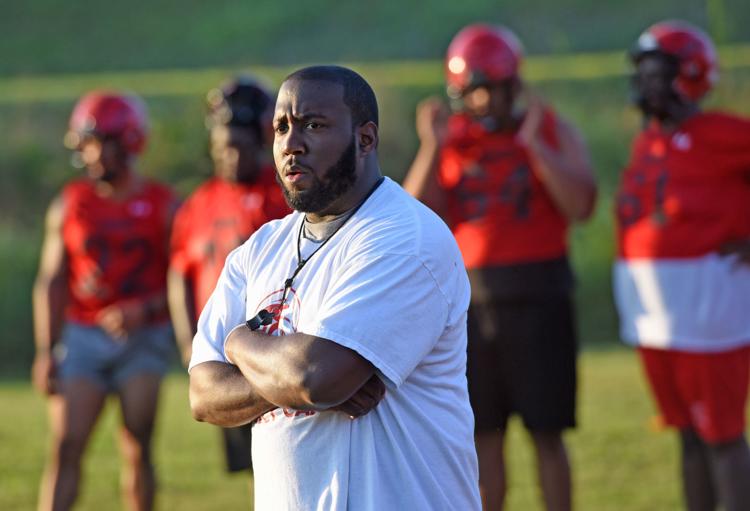 WSSU football first practice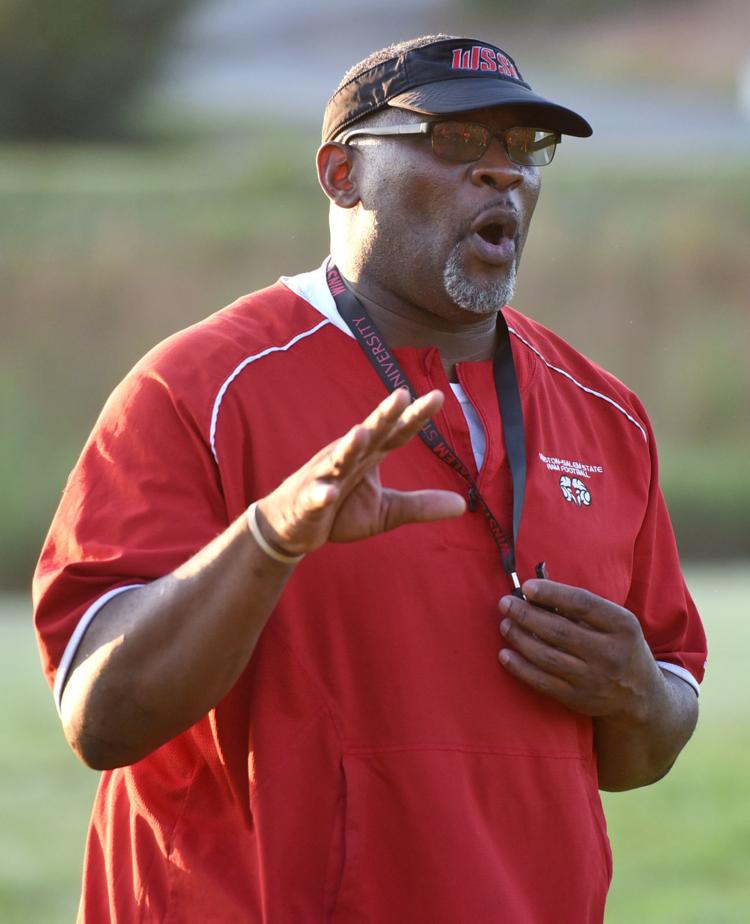 WSSU football first practice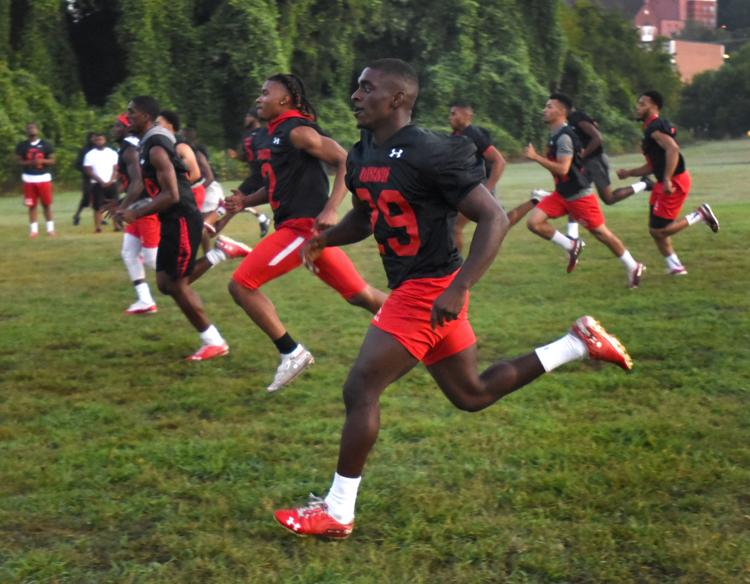 WSSU football first practice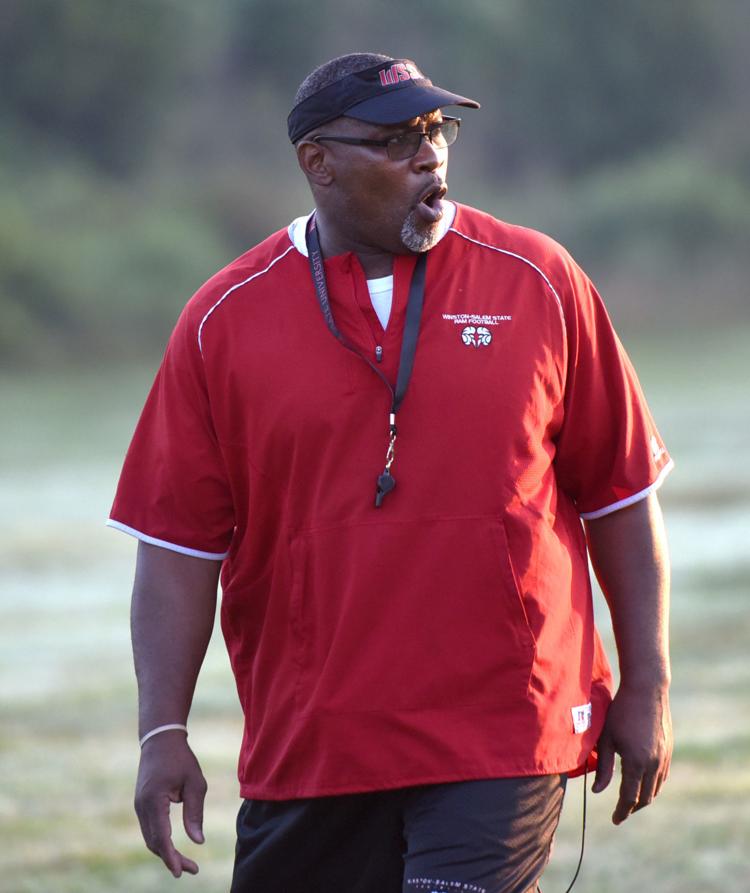 WSSU football first practice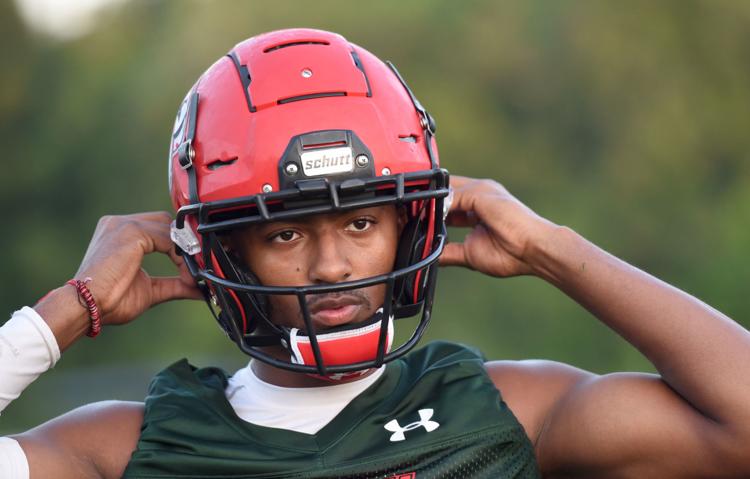 WSSU football first practice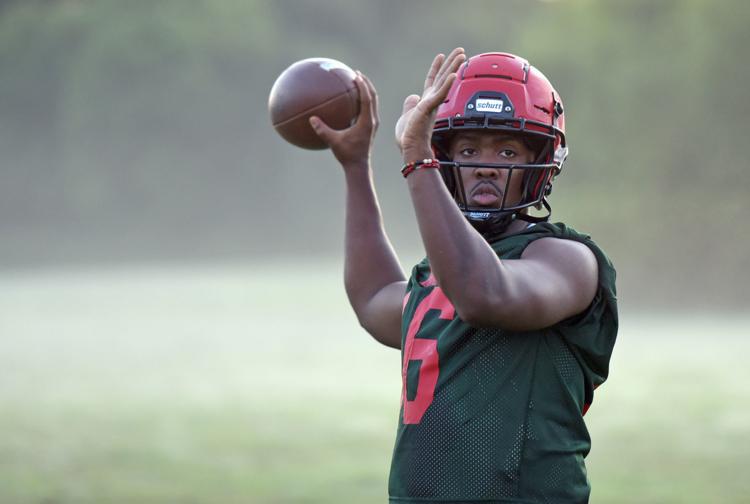 WSSU football first practice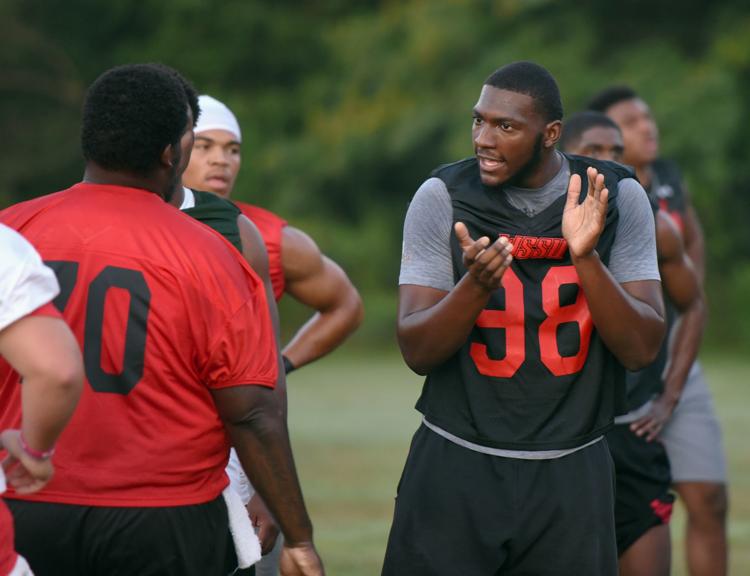 WSSU football first practice