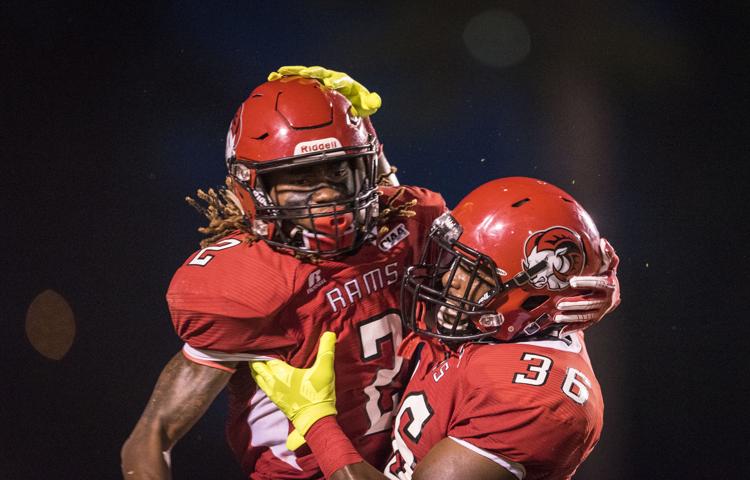 The schedule gets no easier for Winston-Salem State on Saturday with a pivotal CIAA game against 20th-ranked Bowie State at Bowman Gray Stadium.
The Bulldogs, the defending CIAA champions, are 4-0 and have established themselves as the top team in the conference. Quarterback Amir Hall, the all-time passing leader in CIAA history with nearly 12,000 yards, has graduated, but that doesn't mean the Bulldogs have slowed down.
If anything, the Bulldogs come into their 2 p.m. game (Aspire Network and WCNS 90.5 FM) against the Rams with more balance on offense. They are averaging nearly 40 points per game, and there's a reason they are ranked No. 20 in the latest AFCA coaches poll.
It's not a make-or-break game for WSSU because five games remain on the schedule after Saturday's game against Bowie State, but it sure feels like a must win.
Robert Massey, the interim head coach of the Rams, says he loves how his team hasn't lost hope despite the 1-3 record.
"There are a lot of hidden positives in this journey," Massey said. "The beauty of it is it's not over. We haven't lost a game in the division but this is a game we need as we move ahead."
As the two teams head into another CIAA game here are five things to look for:
1. The heavy formation works
When the Rams need a yard, it's an easy bet bet that Lawrence Kershaw, the offensive coordinator, will call for the heavy or jumbo formation.
It's a power formation with running back Farrell Murchison taking the direct snap from center surrounded by two fullbacks and an offensive lineman. The offensive lineman in the backfield is Eliott Baldwin, and he loves it.
"It's fun to be back there when we go to it," Baldwin said. "It definitely gives defenses something to think about."
The formation wasn't working well early in the season but has fared better lately.
2. Special teams has to be better
The Rams' kicking game has been suspect at best as place-kicker Pavel Buenaventura has missed two extra-point attempts in four games. He's 2 for 2 on field goal attempts but hasn't attempted one longer than 27 yards.
What hurt the Rams last week was having two straight kickoffs sail out of bounds, which put the defense in a big hole.
Another facet of the special teams is punting. Dominique Graves had a punt blocked last week in the loss against Virginia Union. The Rams have one of their best long snappers in a long time in Carson Todd, a transfer from James Madison and a graduate of North Surry.
3. Bowie State can score points
Hall was one of the best quarterbacks to play in the CIAA, but Ja'Rome Johnson, a junior, has done well so far this season for the Bulldogs. In a 56-6 rout of St. Aug's last week, he completed 19 of 29 passes for 307 yards and four touchdowns. He also ran for another touchdown in the easy victory.
The Rams' secondary, which is one of the best in the CIAA, will be tested thanks to Dushon David, a senior wide receiver. He had seven catches for 117 yards and two touchdowns last weekend.
4. WSSU must play four quarters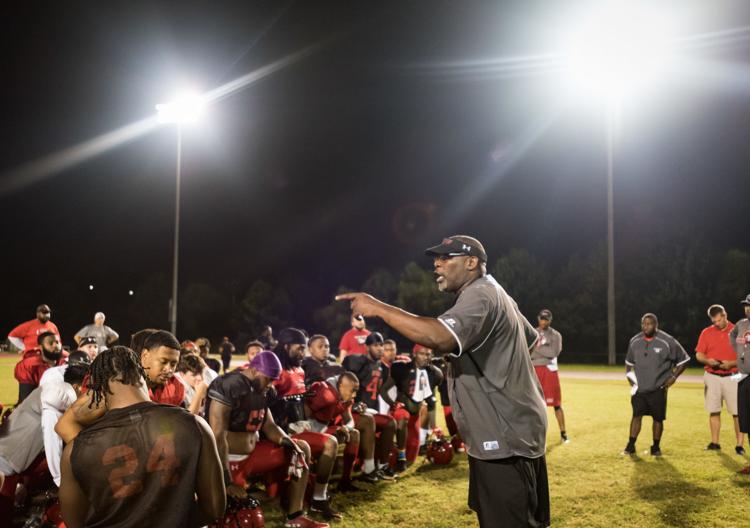 Even though WSSU has been competitive in every game it has played, it has put together only one complete game, according to Massey. In the win against Tuskegee, the Rams were strong in the fourth quarter, which paid off with their lone victory.
"I think when you look at the film with the Tuskegee game, we played hard for all four quarters," Massey said. "And because we played so hard — the defense was into it, the offense was into it — that when we had adversity, it didn't bother us.
"But it kind of happened late in this last game so that's part of the process because you have to handle those situations."
5. A chance to get a home win
The Rams' schedule the rest of the season is all about home cooking. Starting with Saturday's game against Bowie State, all six of the Rams' remaining games will be played close to home.
There are four home games, then the game against St. Aug's that will be played in High Point. The only other road game is at Livingstone, a short drive from Winston-Salem.
There's no doubt the Rams catch a break with all the home games, but can they take advantage?
"We are welcoming the chance to seize the moment," Massey said, "and it starts on Saturday at 2 o'clock with a real good Bowie team coming here."