After Robert Massey, the interim head coach of Winston-Salem State, described the 23-20 win against Tuskegee on Saturday as a "buy-in win," he also noticed something about his team.
The Rams (1-2) weren't really celebrating a lot on the field in Alabama. Massey believed that was a good sign because the team expected to get the win on Tuskegee's home field, which the Golden Tigers have lost on just nine times over the last 14 years.
"The guys weren't celebrating and jumping up and down like they won the Super Bowl," Massey said Tuesday at his weekly news conference. "They felt like they could have played better, and I love that about this group we have this season. There were happy, don't get me wrong, but just the way they reacted I thought was a great sign as we look ahead."
The Rams will now turn their attention to the CIAA schedule. That starts Saturday at Virginia Union with a 1 p.m. game at Hovey Field in Richmond, Va.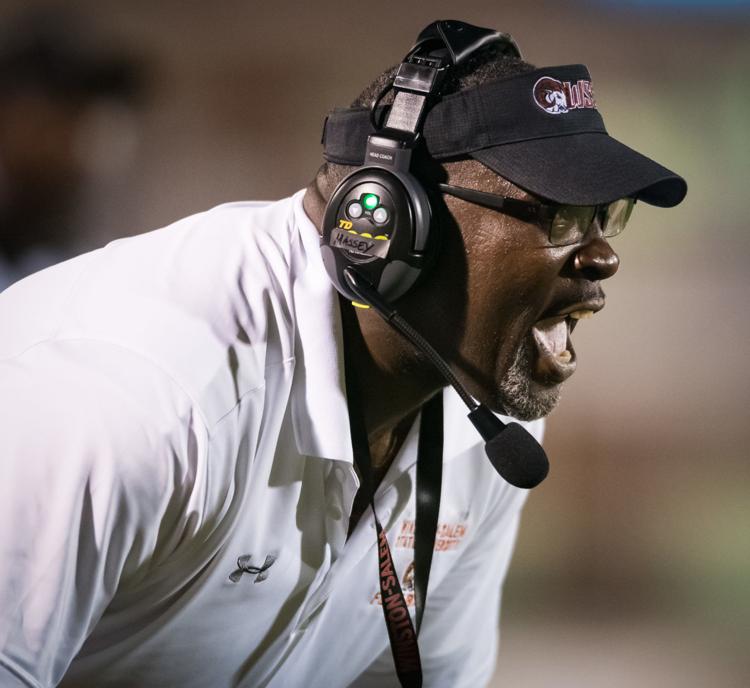 With momentum on their side after the victory, WSSU will be hitting the conference schedule at a good time.
Quarterback Dominique Graves had one of his best games on Saturday, mainly because he didn't have a turnover and had several big punts in the second half that pinned the Tigers deep in their own territory. About the only issue with the offense were several false start penalties, including a run of four in a row during one drive in the second half.
Graves says that the victory did a world of good for their confidence.
"There's definitely a different type of juice in the locker room coming off a win," said Graves, a sophomore who is 5-3 as a starting quarterback in his career. "Even in the 6 a.m. meeting room this morning, everybody was fired up and ready to go. We needed that spark.
"It was a relief after losing those two games to start the season, but we still expected to get that win on Saturday. We came out and played a decent four quarters of football, but it's not the best that we can play."
According to Massey, WSSU arrived at Tuskegee without the coaches' headsets. The coaches were unable to communicate with each other from the press box down to the sideline. But George Knox, the interim athletics director, and James DuBose, an assistant athletics director, came to the rescue.
"Knox and DuBose went to Walmart and bought some Walkie Talkies, so we had those for the second half," Massey said. "Instead of getting down about it, we just kept coaching and kept playing, so we overcame it and just moved on."
The Rams also played without offensive lineman Kendyl Graves, Dominique's twin brother. Kendyl Graves was out with an injury and is questionable for this week's game.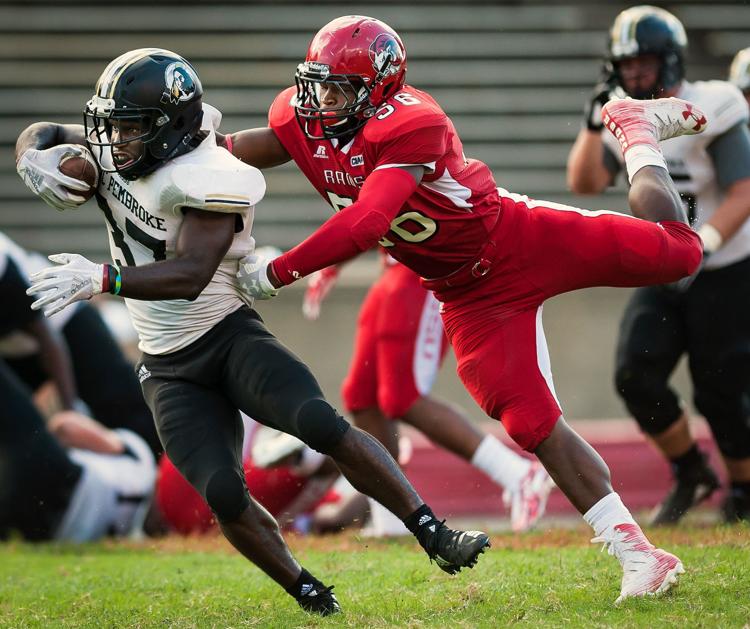 While the offense did its part Saturday, the defense also played a big role in the Rams' first victory. Linebacker Ta'Shaun Taylor, a sophomore, had two sacks, a forced fumble and an interception. The defense had three interceptions.
"This gives us a lot more confidence because we didn't play well in the second halves of those first two games," said Taylor, who was named the CIAA linebacker of the week. "This was a way to come together, and we faced adversity when they scored a touchdown in the third quarter, but we held together and stayed solid. It was a great team win."
Taylor said winning just before the start of conference play is a big deal.
"It's our time now," Taylor said. "Our goal is to win the conference, and then go to the playoffs so all of that starts Saturday."