E.P. Reese, a former Winston-Salem State and North Davidson baseball star, realizes it's not the end of the world that he's not at his second spring training with the Houston Astros.
Reese, 22, is home in Winston-Salem with his parents, Juli and Ed, biding his time and trying to maintain some sort of routine.
"I'm not about to complain because you can see what's going on in the world right now," said Reese, who played one season at WSSU and was drafted in the 25th round by the Astros in 2019. "Sure, I'm bummed I'm not playing baseball, but it's bigger than that."
The COVID-19 pandemic has halted just about everything, so Reese is sticking to a routine that's all about staying safe and staying inside.
"I've taken out the garbage," he said with a laugh, "but that's about it."
Most likely because his father, Ed, is a detective in the Winston-Salem Police Department, the seriousness of the coronavirus hits home.
"I mean, my dad is on the front lines out there," Reese said. "His job is hard enough on a good day, so with all of this it's even more so."
Reese, who was already a sturdy center fielder at 5 feet 10 and around 180 pounds, packed on 15 more pounds this winter and headed to spring training with a bounce in his step because he was in the best shape of his life. He was so excited about spring training starting he went to West Palm Beach, Fla., five days before the official report date.
"Unfortunately, on the day we all reported (on March 11), we were then told to go back home," Reese said.
Reese admits the long drive back to Winston-Salem was longer than usual. He wasn't quite sure of the magnitude of what was going on but said it didn't take him long to realize it.
"This is something that we've never seen before in our lifetimes," he said.
His goal in the short term is to continue to work out in the basement of his parent's home with some weights. He wants to keep the muscle on and hopes his mom's cooking will help him do that.
"I'm trying to maintain my weight and strength so I'm not doing a lot of cardio right now," he said.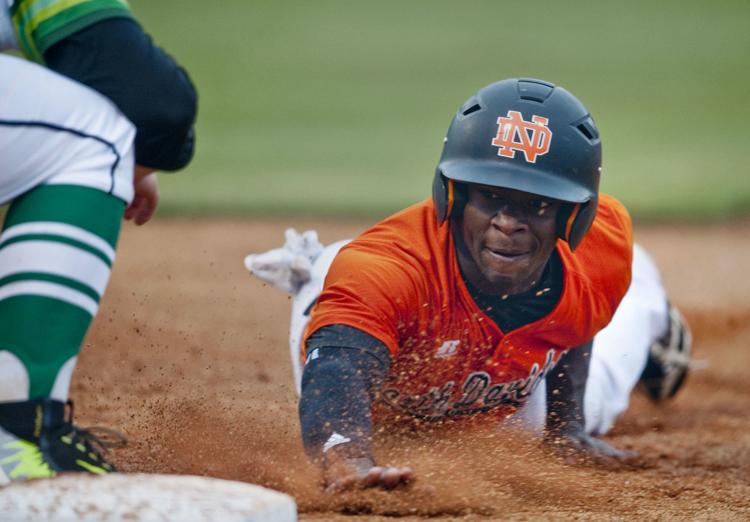 During the winter Reese got help with his weightlifting from Malcolm Marshall, a retired pro bodybuilder who is a strength coach and a personal trainer and owner of Twin City Fitness in Winston-Salem.
Reese played in a short season last summer for the Tri-City ValleyCats in Troy, N.Y. In 32 games he hit .194 with nine RBIs and stole six bases.
"My main goal was going to be to impress the coaches with the added weight because they wanted me to have a little more power," Reese said. "As it turned out it was good that I got there early and I worked out with some other guys who got there early and the coaches were around."
Reese, who is a few credit hours short of earning a degree in graphic design, is looking at some online options to complete his degree requirements.
"I've got time now to look into it so I've been checking around," he said.
As a low-level minor leaguer Reese doesn't make a lot of money but will be getting paid at least until April 8. He said there hasn't been a lot of communication about what's next or whether they will continue to get paid during the hiatus.
"We are hearing we may get paid again, but we're not sure," Reese said.
He joked that his parents haven't charged him rent yet.
"I know I have great support from my parents so I don't have it bad but some other guys don't have it as good so I'm appreciative of being at home during all of this," Reese said. "I'm anxious to get back to baseball but I know this is a day-to-day existence right now. We'll get through all of this, but it's just going to take time."