5 things to watch in this week's Wake Forest-Clemson series
Into the final few games of the regular season, Wake Forest's baseball team is still struggling with consistency.
Look no further than the 24-hour span that saw the Deacons use an eighth-inning rally to beat Miami on Monday night, only to lose at Radford on Tuesday night.
Wake Forest only gets a day to recover and bounce back from the loss to the Highlanders, with a three-game series at Clemson starting Thursday night. The Deacons need to win at least two of three games to enter next week's ACC Tournament with a 15-15 league record. Wake Forest dropped to 58th in the RPI after losing at Radford.
Here are five things to watch in this week's three-game series at Doug Kingsmore Stadium:
1. Pitching, pitching, pitching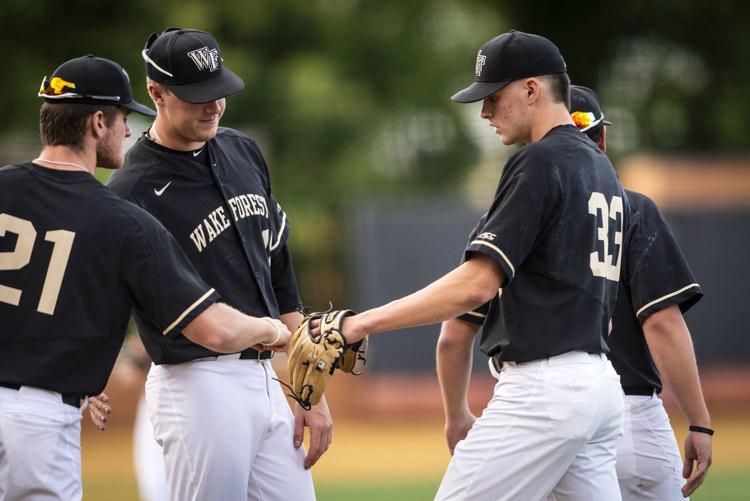 It doesn't all come down to this.
It just mostly does.
Wake Forest's pitching staff needs to cobble together three performances this week that give the Deacons' hitters the chance to win three games, or at least to win two of the three.
The Deacons rank as the worst ACC team in the following pitching categories: ERA, hits, runs, doubles, home runs, batting average and wild pitches. They've given up the second-most walks and are the only ACC team that hasn't recorded a shutout this season.
2. Again, Pitching
Wake Forest has given up seven or eight runs in each of the past seven games and, before that, gave up a combined 34 runs in a three-game series against Florida State. That averages out to giving up 8.6 runs per game, and the Deacons are 4-6 in this stretch.
It starts with Wake Forest's starters, and the Deacons will start Colin Peluse in the first game, Jared Shuster in the second and freshman Ryan Cusick in the finale.
In his last three starts, Peluse has given up 25 hits in 13 2/3 innings. Shuster is 4-3 but hasn't earned a win since March 16 against Boston College. Cusick has been effective recently, pitching a combined nine innings against Davidson and Miami and allowing nine hits and three walks in his last two appearances.
3. Heart of the order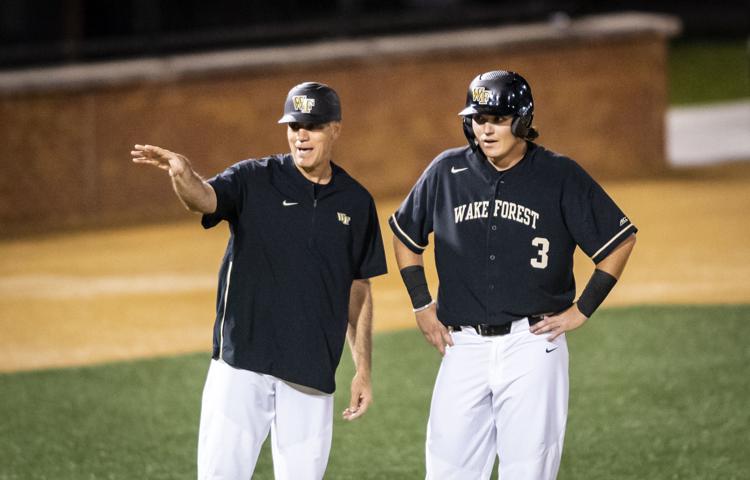 Four Deacons have batting averages over .320, and those four — Patrick Frick (.356), Chris Lanzilli (.341), Bobby Seymour (.377) and Shane Muntz (.325) — are likely to be Nos. 2-5 in the batting order at Clemson.
"Obviously we had some good at-bats, Bobby Seymour and Shane Muntz back-to-back, the two big at-bats of the day," Coach Tom Walter said of Seymour's two-run double and Muntz's two-run homer against Miami on Monday night. "Proud of those guys coming through in a late situation when the team needed them."
Now the team needs those two, plus Frick and Lanzilli, to come through with it being late in the season.
4. Tumbling Tigers
Clemson beat Coastal Carolina 14-3 on Tuesday, which marked the Tigers' sixth win in their last 20 games. Clemson and Wake Forest have identical 13-14 ACC records, though the Tigers are 20 spots better in the RPI — thanks in part to an early season sweep of North Carolina and winning two of three against Louisville, which is the top team in the league.
Of those six wins in the past 20 games for Clemson, four have seen the Tigers score in double-figures. Another of the wins came in extra innings.
5. Possible play-in series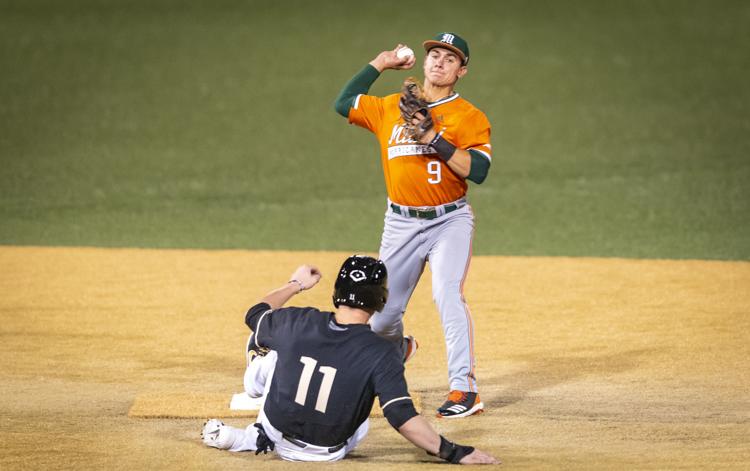 In Baseball America's latest projected NCAA Tournament field, Clemson is in the "last four in" group and Wake Forest is in the "first four out."
While not exact, that projection sets up something like a play-in weekend for the Deacons, who could jump ahead of Clemson in the standings and projections by winning the series.
"We want to take it as a game at a time, not think too much about the future, just focus on the here and now," Seymour said.