The accolades might keep rolling in for safety Daryus Skinner of Winston-Salem State, but that doesn't mean he's stopped working toward his ultimate goal.
"I appreciate the recognition and the love from everybody," said Skinner, who last week was named to the Associated Press Division II All-America second team. "It feels good to be honored by the AP, and it means a lot, but I feel like there's more out there for me."
Photos: WSSU Safety Daryus Skinner
The "more" he alluded to is a shot at playing professional football.
At 5 feet 11 and 175 pounds, Skinner hopes to get a shot thanks to his 22 career interceptions and his speed. In his junior season in 2018 Skinner had 11 interceptions in just nine games, which led all of Division II. He followed that up with seven more interceptions in 2019.
Skinner's 22 interceptions are second-most at WSSU trailing Cornelius Washington's 25 in the 1970s.
To help get his name out there, Skinner played in an all-star game in Myrtle Beach, S.C., two weeks ago. He and teammate Elliott Baldwin, an offensive lineman, both played in the game in front of NFL and CFL scouts.
Skinner said the one day the North team got to practice he had two interceptions, and in the game he was in on eight tackles and forced a fumble.
"I thought I did pretty well in the All-Star game," he said.
After the game some of the scouts talked to the players in a group setting.
"There were really no individual conversations because the scouts want to stay under the radar, but the message was to keep working and keep preparing," Skinner said. "I felt like it was a great way to kind of show what I could do so the game will hopefully help in this process."
Skinner is hoping to get an invite this spring to the Wake Forest Pro Day, usually heavily attended by NFL scouts. In past years, several WSSU seniors have been invited.
Skinner, 22, who needs to complete an internship to graduate, has hired an agent and will continue to stay in shape even while he's in Atlanta for most of the spring semester.
As part of his internship to get his degree in therapeutic recreation, he will work at a camp for children with disabilities in Atlanta. He has worked with disabled children before and says he loves the interaction and learning about what they have to go through on a daily basis.
"It's definitely humbling, but I'm looking forward to completing the internship there in Atlanta and working with the kids at the same time," said Skinner. "Getting that degree is important to myself and my family and I'm so close to getting it."
Among his seven interceptions this past season was a 66-yard return for a touchdown against Livingstone. For the season he had 39 tackles and forced a fumble.
Skinner said he had no idea about being named a second-team All-America by the Associated Press until he saw something on Twitter.
"I'm proud of what I accomplished at Winston-Salem State," he said, "so to be recognized like that is cool."
Winston-Salem State Catawba Football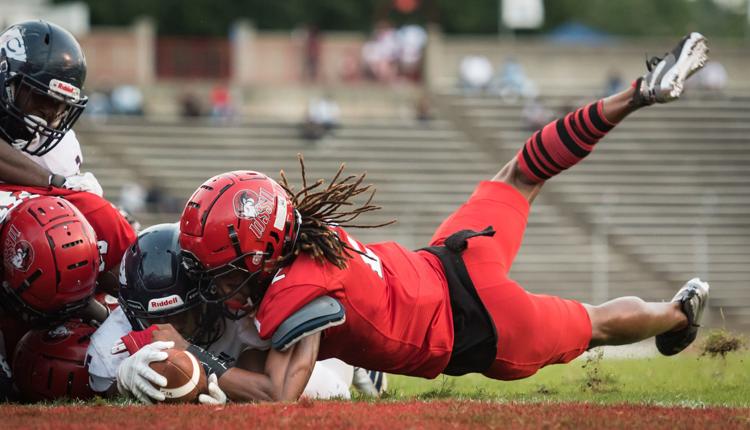 Fayetteville State Winston-Salem State football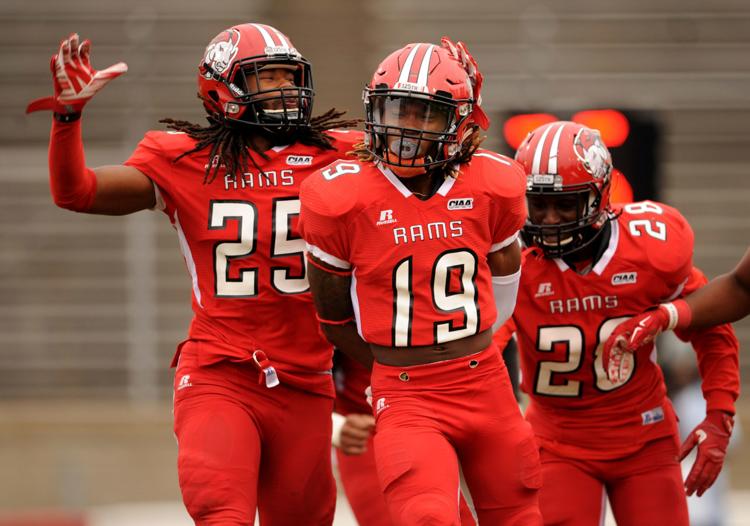 WSSUFB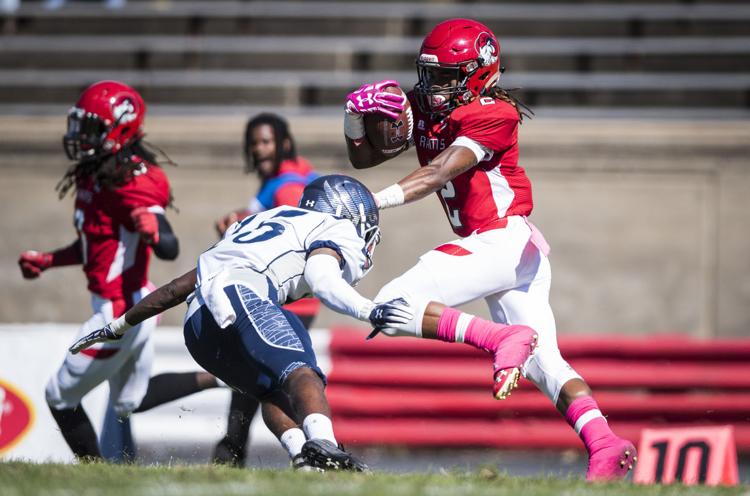 Winston-Salem State Catawba Football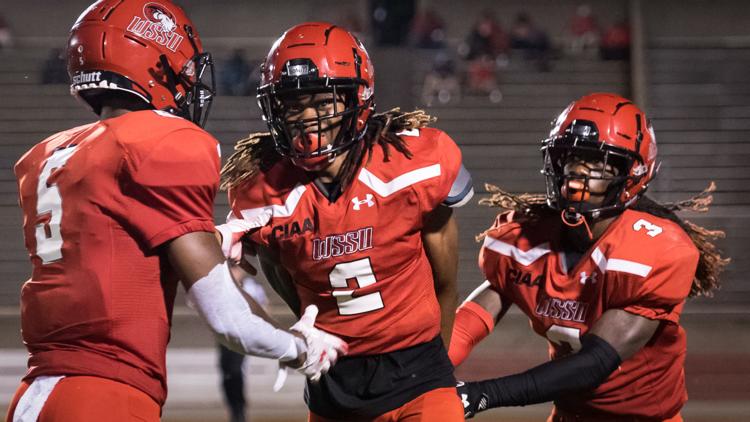 WSSUFB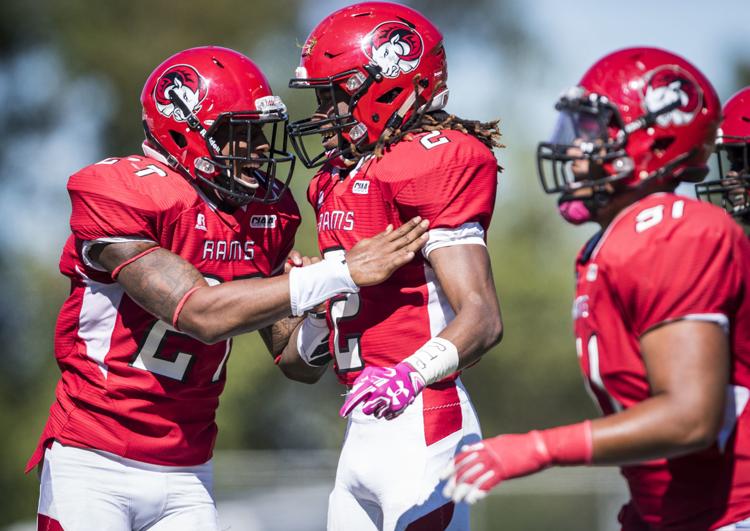 BS #3 Jordan Garrison. WS #19 Daryus Skinner and #13 Tyrell Flemming.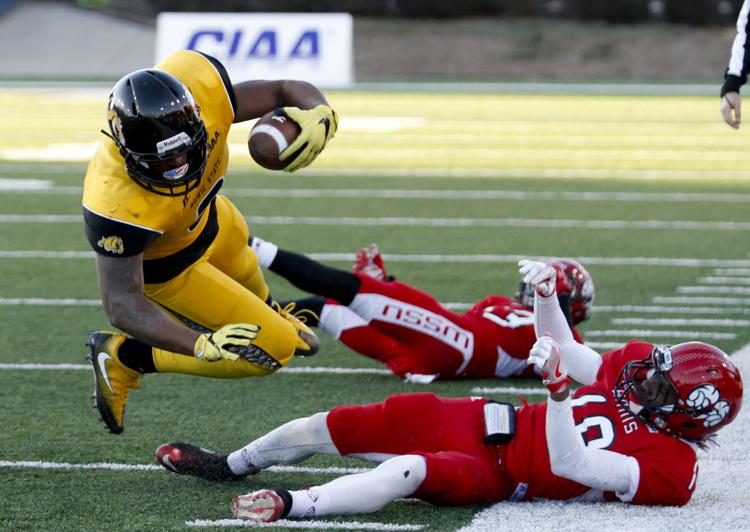 WSSUFB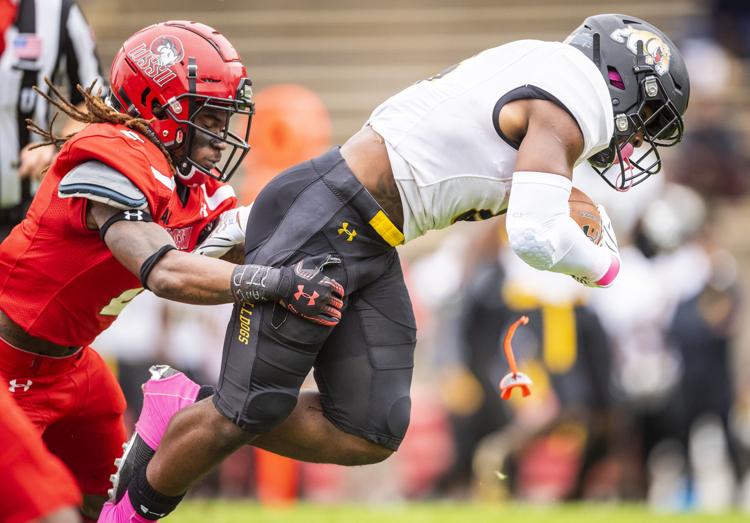 WSSUFB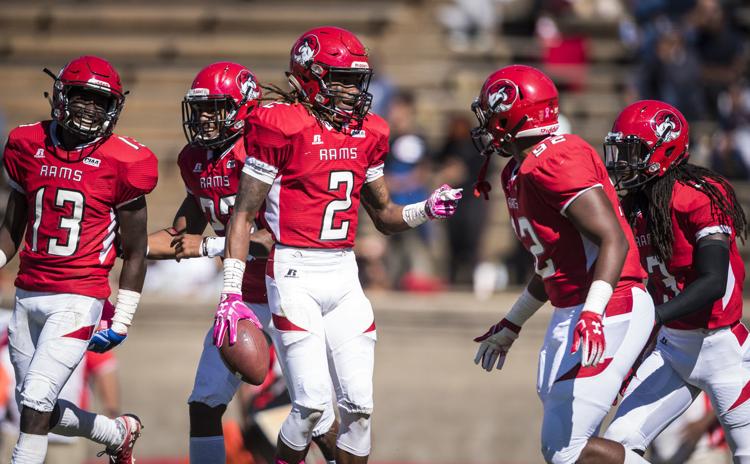 20160925w_spt_wssufb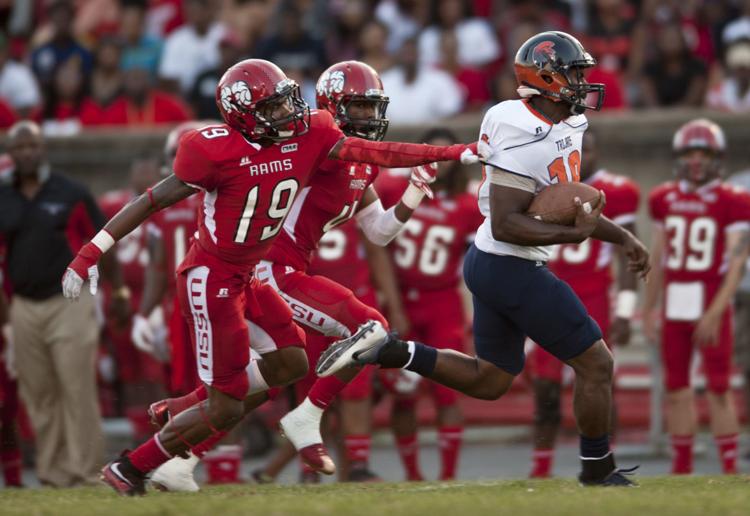 WSSUFB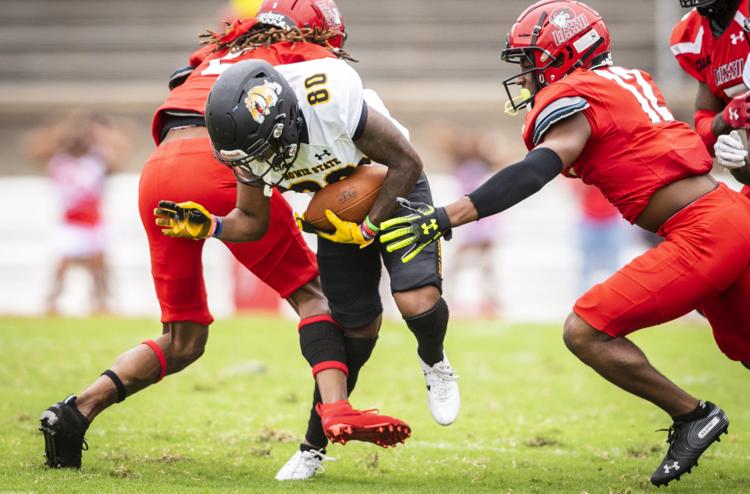 Winston-Salem State JC Smith Football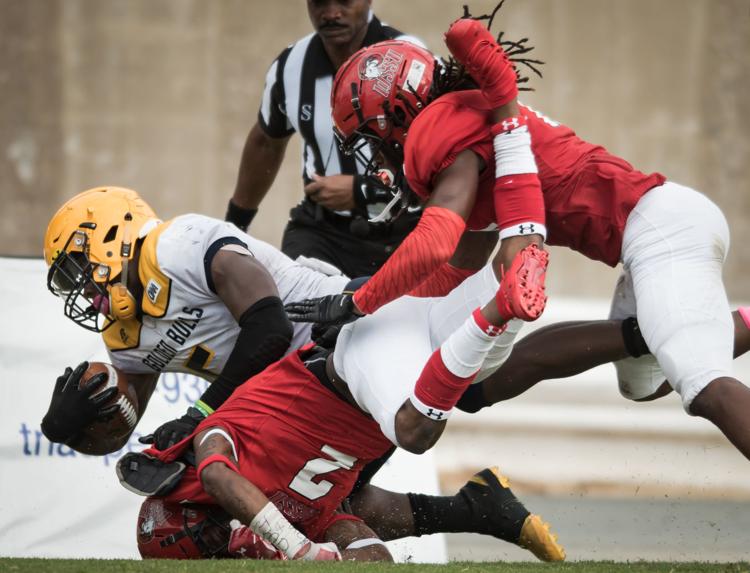 Winston-Salem State Livingstone Homecoming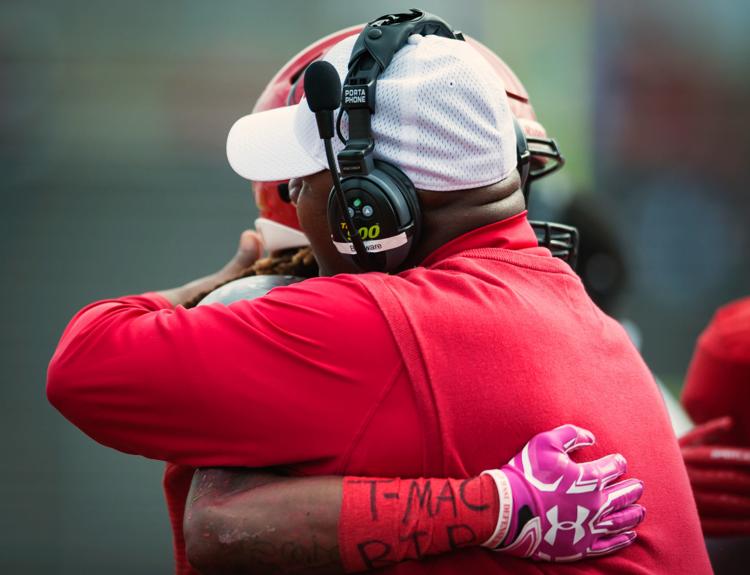 Winston-Salem State Livingstone Homecoming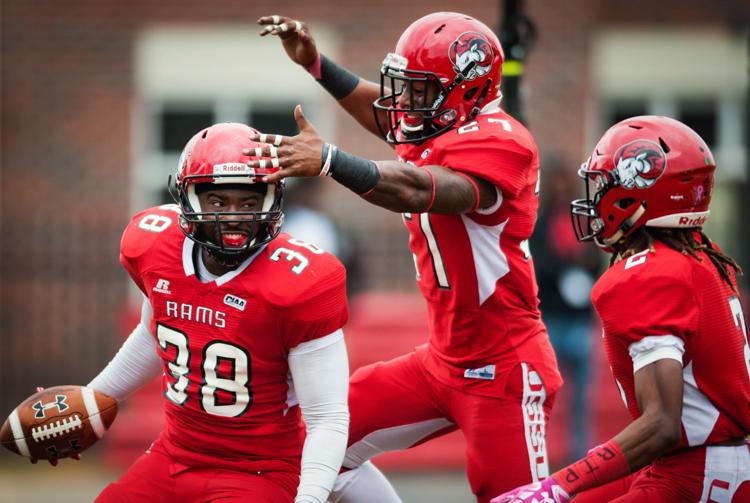 WSSU JC Smith footbal
EastWestFB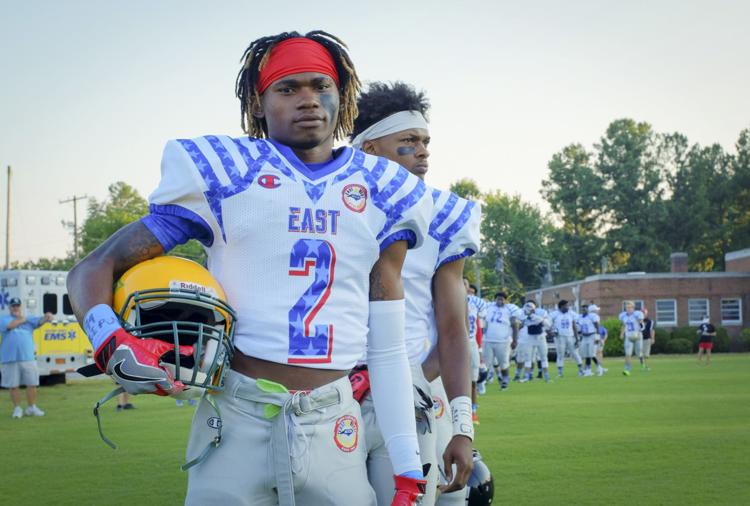 WSSU Fayetteville State football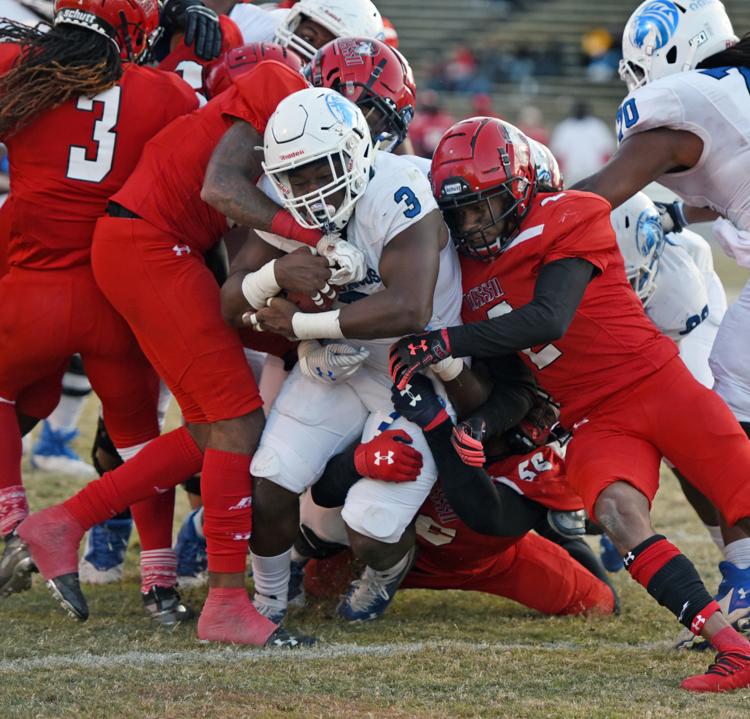 WSSUSpring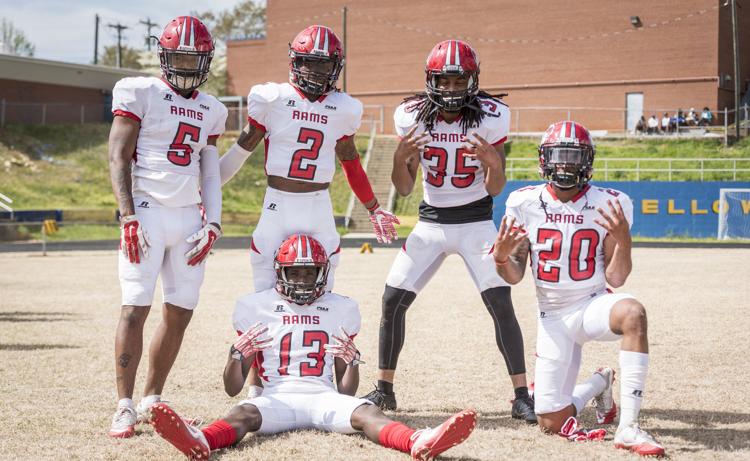 WSSUFB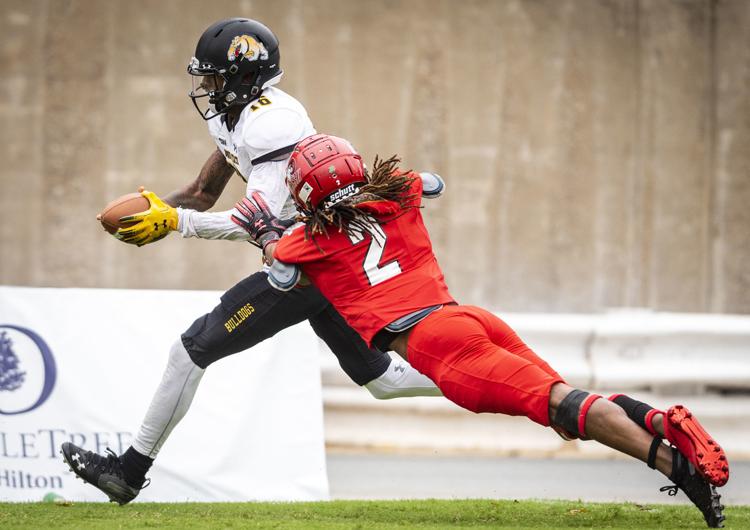 BS #6 Amir Hall. WS #51 Braxton Daye and #19 Daryus Skinner.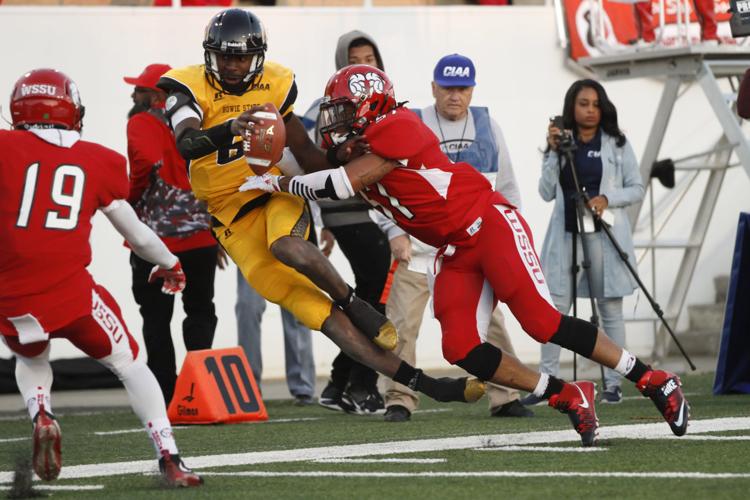 -- VERTICAL GALLERY: HIDE TITLES, UP FONT SIZE --