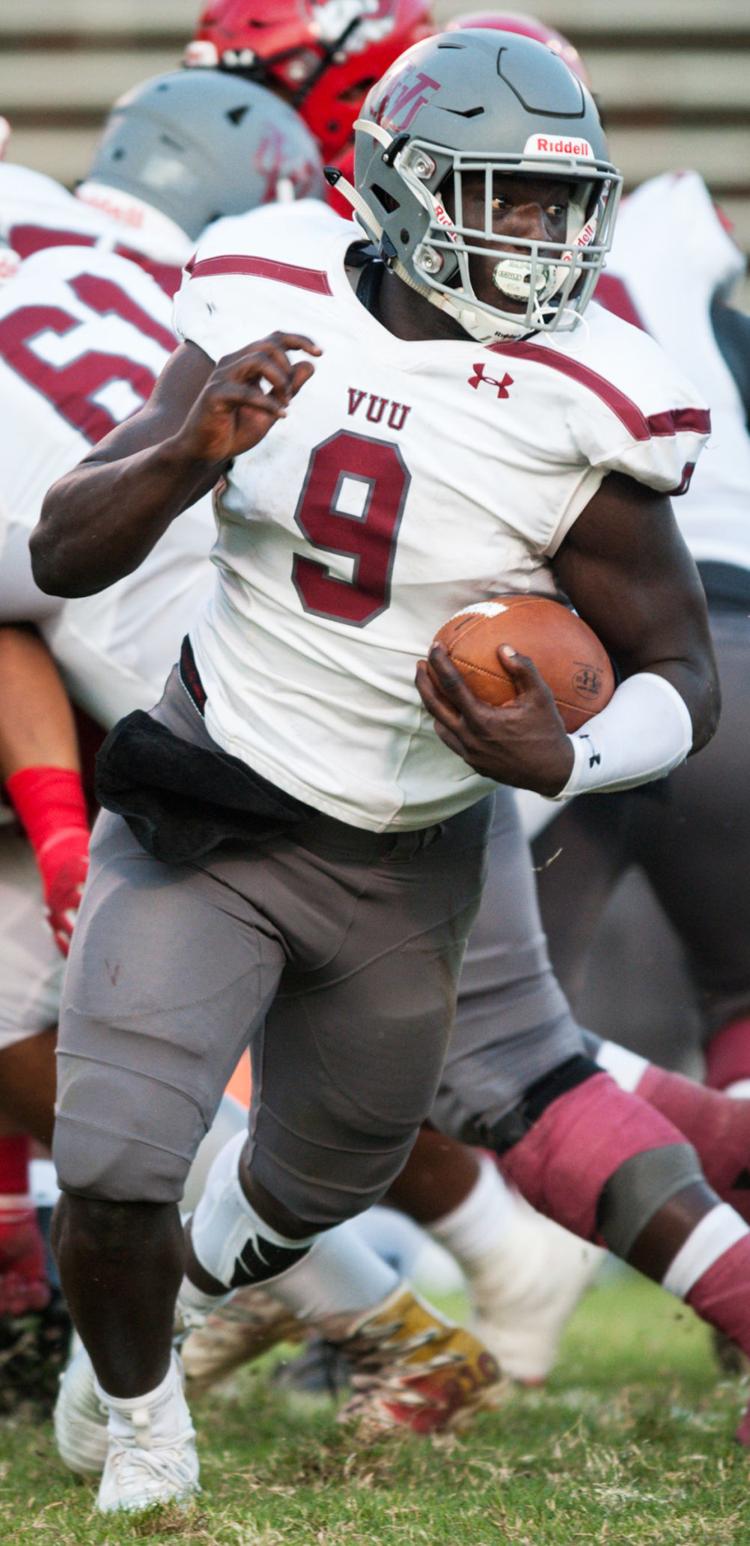 Robert Massey, the interim head coach for Winston-Salem State football, has talked about running back Tabyus Taylor of Virginia Union since July.
Taylor, one of the best running backs in the CIAA, will be live and in person on Saturday afternoon at Hovey Field in Richmond, Va., as the Rams (1-2) take on the Panthers (2-1) at 1 p.m.
Massey was at the CIAA's media day in July and met Taylor, a 6-foot, 225 pound junior who led Division II last season by averaging 196 total yards per game.
"However he goes is how Virginia Union goes," Massey said about Taylor, who rushed for 1,500 yards last season. "They have a good passing attack, but we have to watch him. He's a good kid, and I met him this summer at the roundup, and he's a handful to bring down."
Taylor sits fourth in the CIAA in rushing through three games with 241 yards on 61 carries. He's averaging 4 yards per carry and has scored just one touchdown.
Last season at Bowman Gray Stadium, the Panthers won 27-19. Taylor finished the game with 138 yards rushing on 25 carries and scored three touchdowns.
Linebacker Ta'Shaun Taylor of the Rams, who was the CIAA's linebacker of the week for his two sacks and an interception against Tuskegee, says Tabyus Taylor is tough to bring down.
"He's a very good running back and he had a great game against us last year," Ta'Shaun Taylor said. "Hopefully we can stop him this time around because he can carry them."
Heading into the CIAA opener for both teams, here are five things to watch:
1. No looking back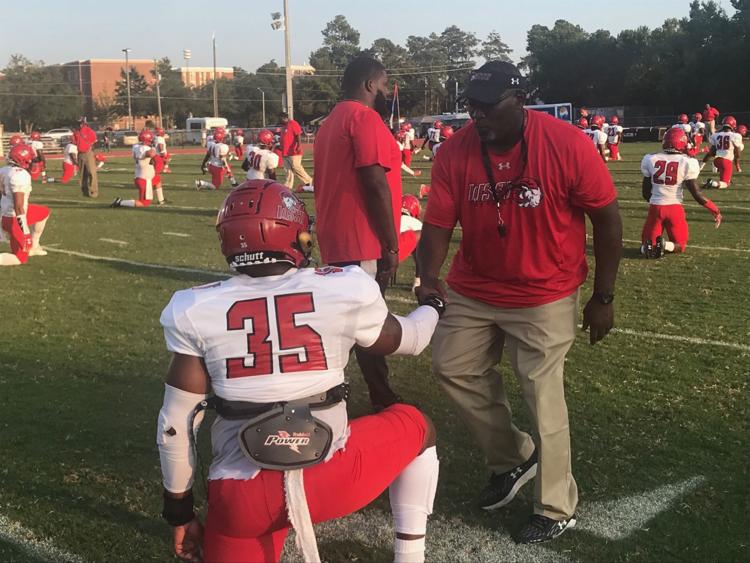 Massey says there's no use in being upset about how close the Rams are to being 3-0 instead of 1-2. If there's one thing he's learned through his time as a college coach, it's not dwelling on the negative.
"The unfortunate part of this business is we felt like we could have won those two earlier games," Massey said. "And a lot times these young men could stray because they are working hard and doing what you are supposed to do but not seeing the results.
"That can be a little disconcerting, so my thing was to stay positive overall."
2. A healthy WSSU
Usually through three games, teams are dealing with some injuries that force players to miss time. That hasn't been the case for the Rams.
Offensive lineman Kendyl Graves is the only starter to have missed a game as he sat out last week's win over Tuskegee. Graves is questionable for Saturday's game.
"We've been pretty healthy for the most part and that's always good to see as you head into conference play," Massey said.
3. Penalties still an issue
It is hard to believe an offense can have four straight false start penalties, but that's what WSSU had in last week's win over Tuskegee.
The Rams had a chance to close out the game and had a first-and-goal on the Tigers' 2-yard line. But four false start penalties eventually forced quarterback Dominique Graves, who is also the Rams' punter, to punt.
"That was unfortunate, and we have to tighten up on those penalties," Graves said.
5. A new face in WSSU backfield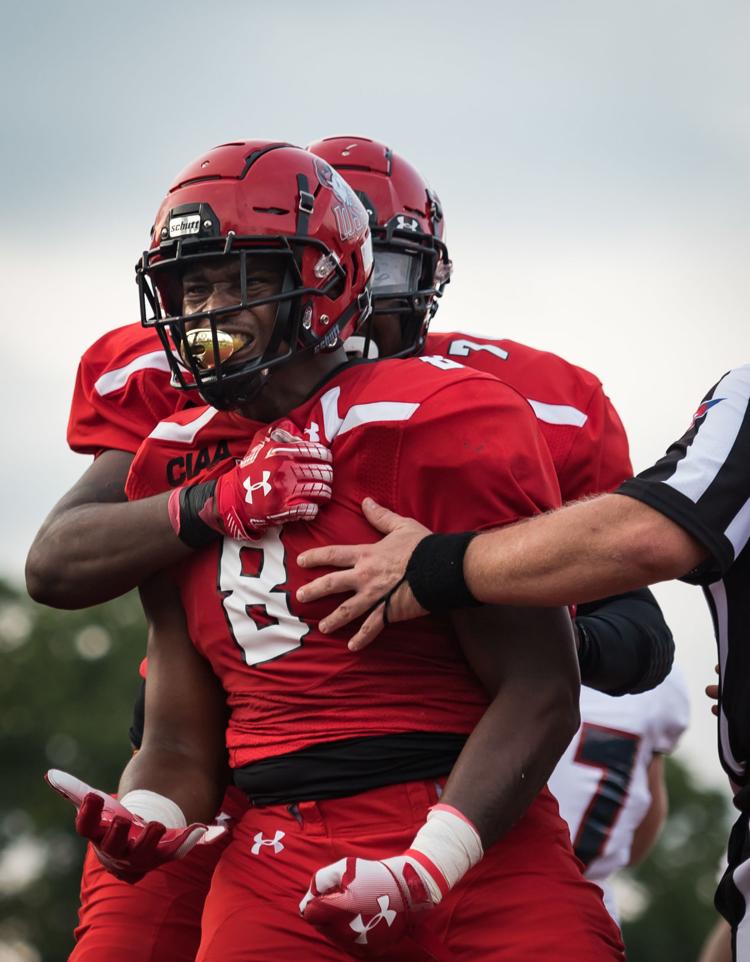 Through the first two games, carrying the load at running back were Farrell Murchison and Quarderman Sloane. But helping to lighten the load is graduate transfer Yusupha Foster, who had seven carries last week for 12 yards against Tuskegee.
Foster, who graduated from Alabama-Birmingham, is 5-foot-11 and 220 pounds. He's another recruit that was signed by running backs coach Natrone Means.
"Foster was in camp with us," Massey said. "He's a graduate transfer student so we got to see him play a little bit. And Coach Means found him, and he's done an outstanding job of not only finding running backs but other players as well."