Last week's season opener against UNC Pembroke was so close to being a great Hollywood ending for running back Farrell Murchison of Winston-Salem State.
Murchison, who missed all of the 2018 season while recovering from testicular cancer, did all he could to help the Rams beat the Braves in his first game back. The game, however, didn't end the way Hollywood would have written it as the Rams fell short 27-21 on Saturday night.
That didn't stop Murchison from appreciating how far he has come.
"I guess on that 61-yard run, I was truly back," Murchison said Tuesday about his run up the middle on Saturday night that nearly went for a touchdown.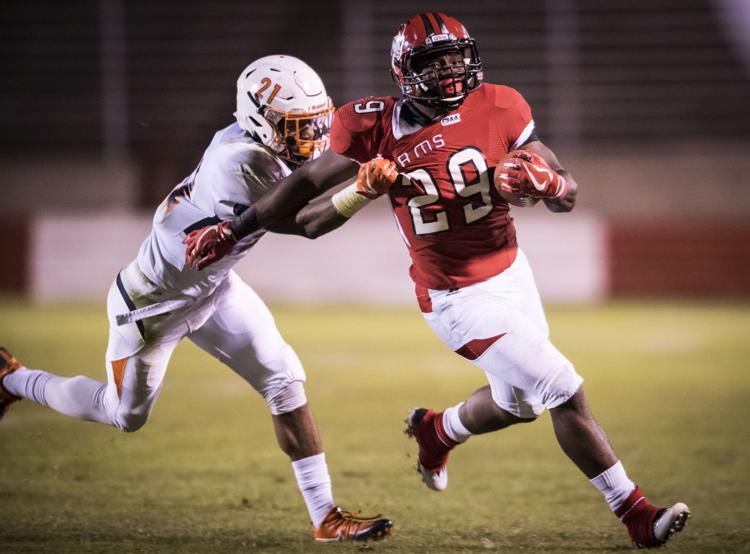 Murchison, who is 6-foot-1 and 234 pounds, played in his first game since the 2017 season and rushed for a team-high 109 yards on 13 carries for an average of 8.4 yards a carry. It looked like he hadn't missed a beat for the Rams, who will need his ability and experience this season.
During the recovery from surgery and the subsequent trips to Duke University Hospital from his home in Elizabethtown for treatments, Murchison said he missed everything about football as well as being on campus and going to class.
"I missed it all," he said with a smile.
Two years ago, he wore jersey No. 29, but for his this season, he switched to No. 8.
"That signifies those eight trips to and from the hospital that I had to make for those treatments," he said. "I made the switch to the number because I'm a changed man, and I'm a new man."
Beating cancer will do that, and Murchison says he appreciates being back among his teammates. He also graces the cover of the team's media guide along with All-America senior Daryus Skinner.
Murchison actually returned to WSSU in the spring semester and went through practice, but he didn't know if he was truly back until Saturday's game. After that 61-yard run up the middle, it was Robert Massey, the Rams' interim head coach, who met him on the sidelines.
"I just told him welcome back and gave him a big hug," Massey said. "I've had plenty of family members who didn't make it and lost their battle with cancer so I can appreciate where Murch is coming from. He is truly blessed to be back on the field and we embrace that, and he does too."
When it was discovered in August of 2018 that Murchison had testicular cancer, he had surgery to remove one of his testicles. Then he had to undergo chemotherapy treatments at Duke. Those long two hours to the hospital that included staying overnight never got easier, which is why at one point he was down to about 200 pounds.
"I was down a lot of weight during the height of it, and they actually had to feed me through a tube because you just don't feel like eating," Murchison said.
He lost all his hair during chemotherapy, but it's back now.
Murchison got back into the weight room as soon as he could. One problem he had, however, was he put on too much weight this summer and was at around 250 pounds.
"I was worried so I had to lose some weight before we started preseason practice," said Murchison, who is about five pounds heavier than he was in the 2017 season but appears to have his same speed and power.
Because Murchison was back in uniform, most of his family members were in the stands at Grace P. Johnson Stadium on Saturday night. Among those there was his twin brother, Larrell, who is a talented senior defensive lineman at N.C. State.
Larrell helped the Wolfpack easily beat Western Carolina on Saturday afternoon, then drove from Raleigh to Pembroke to watch his brother play.
"That was pretty special to have him there," Murchison said. "Because last year he played in a game and then drove to the hospital to see me but this was big for him to come and see me play football again."
As for what his brother had to say afterwards, Murchison went to the heart of the matter.
"He told me he was so happy to see me healthy again and playing football because he and I have been playing football for as long as we can remember," Murchison said.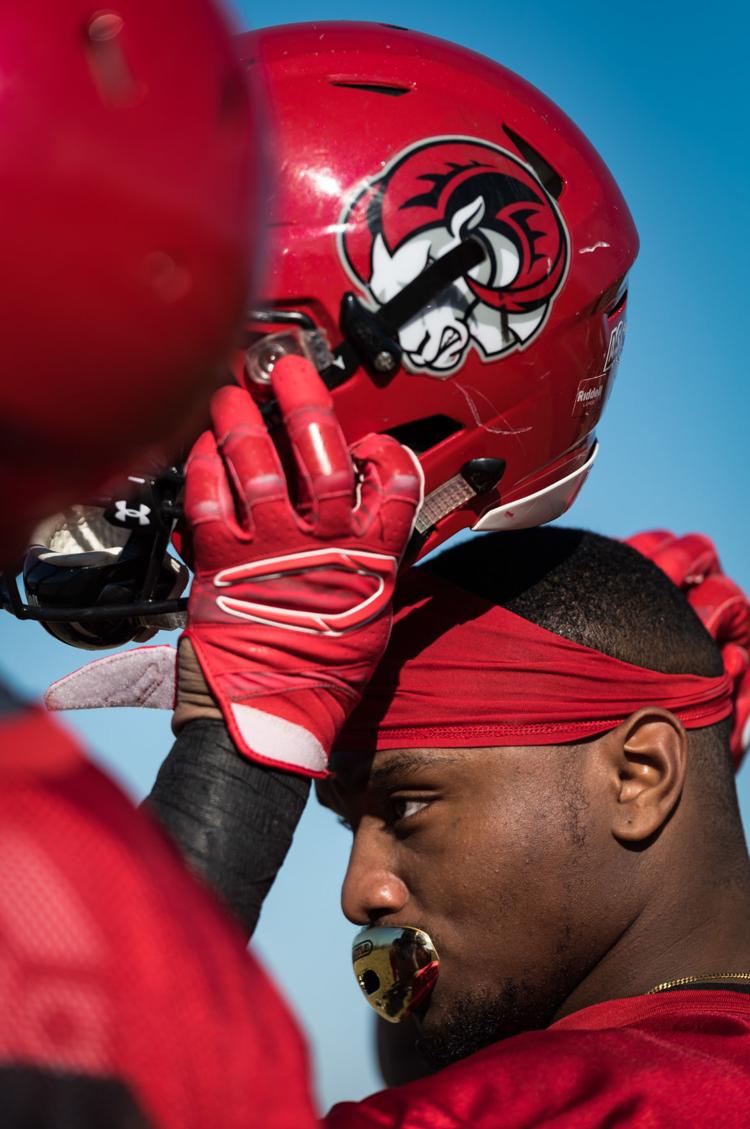 One positive coming out of the loss Saturday was the play of the Rams' backfield. The combination of Murchison's inside running and the quickness of Quarderman Sloane, who had eight carries for 61 yards and also had eight catches for 41 yards and a touchdown, will be a challenge for opponents.
Sloane, who is a transfer from Murray State, is somebody Murchison bonded with during spring practice.
"That's my guy," Murchison said. "And he brings us so much to that running back position."
The Rams (0-1) will play their first home game on Saturday at 6 p.m. at Bowman Gray Stadium against Catawba (0-1).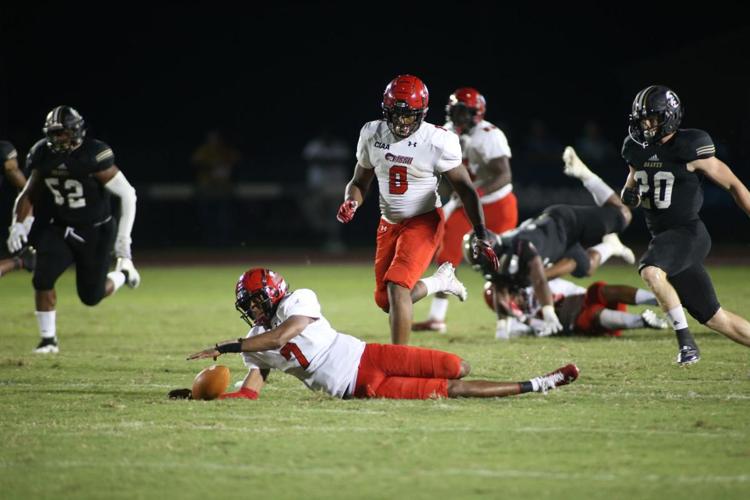 Massey is looking forward to the improvement his team will likely show from the first game to the second game.
"That always happens," Massey said. "We like what Murch and Sloane did for us in that first game and they don't have a nickname yet or anything like that. We just want both of them to continue to run the ball like we expect."
Murchison said it was difficult to determine what he missed most during his year away from football, but he settled on one thing: "I just like being around the game again and being a part of it; there's nothing like that, and I'm thankful to be back out there and I know it."