It would seem that Earl "The Pearl" Monroe, who is likely the most recognizable graduate of Winston-Salem State, would have won just about every award there is to win by now.
But Monroe, 74, will be in Winston-Salem later this month after being named the winner of the Ann Lewallen Spencer Sports Connector Award. The award, which is presented by the National Sports Media Association, will be given to Monroe on April 26 at a dinner at Forsyth Country Club.
The award is given to a person who has helped connect a local community through sports.
Nobody did that better than Monroe, his teammates and Coach Big House Gaines in the late 1960s at Winston-Salem State when the Rams dominated Division II basketball.
"I'm obviously honored by this," Monroe said last week by phone. "It's nice that folks remember back to those days and what we accomplished as a program."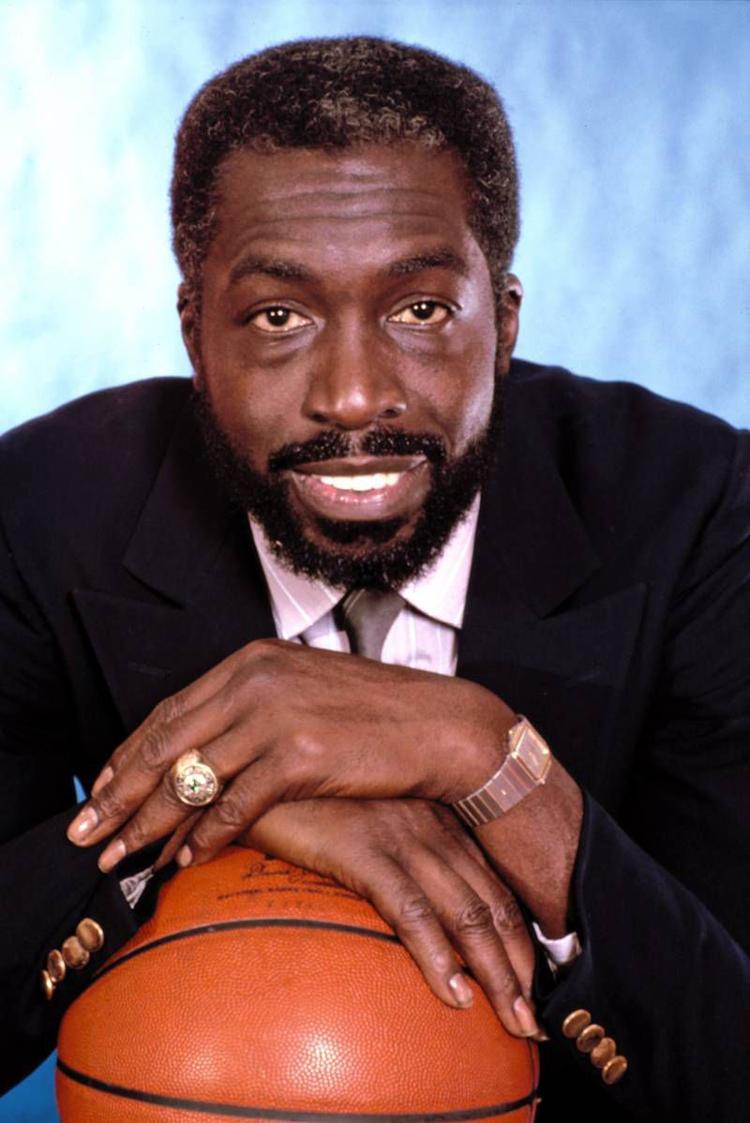 Monroe was the leading scorer for the Rams' 1966-67 Division II national championship team that went 31-1. During that magical run to the school's only national championship in basketball, Monroe averaged 41.5 points per game while playing in the era before the 3-point line. The only loss that season was to N.C. A&T in the CIAA Tournament's semifinals.
WSSU became the first historically black school to win an NCAA championship.
Monroe went on to have a long NBA career where he was named one of the 50 best players in history in 1990, and was enshrined into the Naismith Basketball Hall of Fame in 2006. He helped the New York Knicks to their last NBA championship in the 1972-73 season.
Jimmy Quander, a graduate of Wake Forest who is an attorney in Winston-Salem, sits on the board of the NSMA.
"If anyone is deserving of an award centered on connecting the community, it is Earl," Quander said. "He truly epitomized the 'sports connector' for WSSU and its community during his days as a student-athlete."
When the Rams were putting together the best season in school history, Whitaker Gym, the small on-campus facility, was too small to accommodate fans. The games were moved to the old War Memorial Coliseum, which allowed a more diverse crowd to attend games.
Because the regular-season games were moved to the Coliseum, Monroe said it helped the Rams later in the season.
"I was reminded that there were something like 20,000 people in that championship game in Indiana," Monroe said about beating Southwest Missouri State 77-74 in the Division II national championship game in Evansville, Ind. "We had played in front of some big crowds earlier in that season and that was a big help for us."
Big House Gaines, the legendary coach who won 828 games in 47 years who died in April of 2005, said those games helped with race relations in Winston-Salem.
"The blacks and whites would sit together and watch basketball," Gaines said in 2000. "There were no problems, and because we played in a bigger arena anybody from Winston-Salem could get to our games."
Quander said the racial tension was high in the late 1960s while schools, and the city of Winston-Salem, were segregated.
"In a time of blatant racial turmoil in the 1960s, this basketball phenom came in and shook up WSSU — diluting the racial tension of a segregated small town and waking up a spirit of true community," Quander said. "Earl connected a city of racially divided citizens and college students through basketball. His power and influence spanned beyond the court.
"His greatness had blacks and whites in unison…"
Through the years, Monroe, who lives in New York City, has returned to WSSU on several occasions, and he makes sure to round up a lot of his teammates when he's in town. What makes him proud is that every one of his teammates from that 1966-67 squad graduated.
"I always try and get together with those guys at homecoming or whenever I get back to Winston," said Monroe, who won a Peabody Award as one of the producers of "Black Magic," an ESPN documentary that highlights HBCU basketball. "I'm looking forward to being back there again."
Monroe says it's nice to win awards, but he makes sure to mention his teammates who helped win that national championship. Ernest Brown, David Green, Vaughn Kimbrough, John Nathan, John Michaels, James Reid, Steve Smith, Johnny Watkins, Eugene Smiley and Bill English all have their names on a banner inside the Gaines Center at WSSU to celebrate that season.
Among those expected to be at the dinner is Billy Packer, a former Wake Forest player and assistant coach and former lead college basketball analyst for CBS, as well as Bob Ryan, a Hall of Fame sportswriter.
One of the speakers will also be John X. Miller, a former managing editor of the Winston-Salem Journal who is now an editor for The Undefeated. Miller, whose father was an assistant coach for Gaines, was a 12-year-old ball boy for that 1966-67 team.
Monroe, who came to WSSU from Philadelphia, owns an entertainment company and has stayed active. His 2013 autobiography, "Earl "The Pearl" Monroe: My Story," recently was re-released and is available in paperback.
The proceeds from the dinner at Forsyth Country Club will support the NSMA awards weekend in June as well as help The Spencer/Pollard Fund that helps college students majoring in journalism attend the awards weekend. Dr. Harold Pollard, who died in November of 2017, was the treasurer on the board of Winston-Salem Professional Tennis, Inc., and was a strong community presence in Winston-Salem.
Each June, the NSMA holds an awards weekend in Winston-Salem, during which it honors Hall of Famers, a National Sportscaster of the Year, a National Sportswriter of the Year, and Sportscasters of the Year and Sportswriters of the Year from 49 states, plus the District of Columbia.
The 60th NSMA awards is scheduled for the weekend of June 22-24. For more information contact Dave Goren, the executive director of the NSMA, at dgoren@nationalsportsmedia.org or 336-655-2976.
To purchase tickets to the dinner at Forsyth Country Club go to https://nationalsportsmedia.org/2019-annie