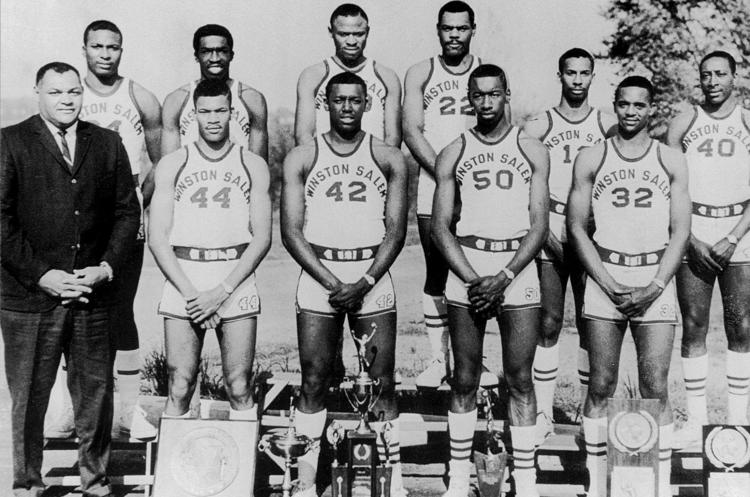 There were a lot of extra cameras and a technical crew from CBS Sports Network on campus last week at Winston-Salem State.
The cameras were also rolling during WSSU's victory over Piedmont International as the crew gathered footage for a documentary.
The network is producing a documentary on the 1966-67 championship-winning basketball team — the school's only national championship in basketball. That historic team featured Earl "The Pearl" Monroe in his senior season and Clarence "Big House" Gaines, the legendary coach.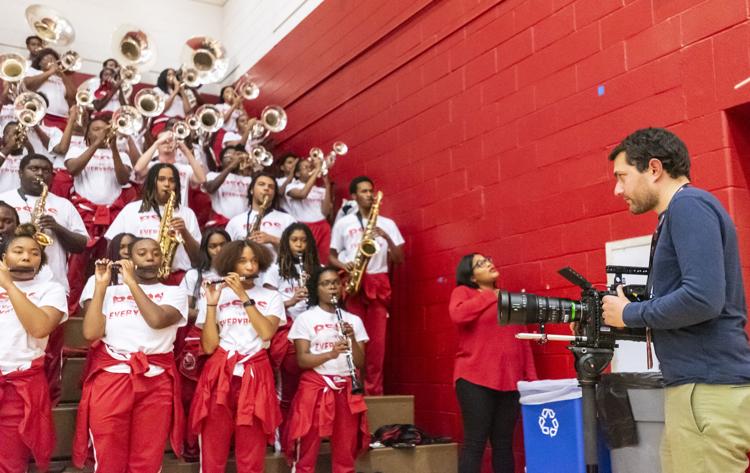 Being interviewed for the documentary were Chancellor Elwood Robinson of WSSU and Coach Cleo Hill Jr., whose father, Cleo Sr., was Gaines' first superstar.
Cleo Jr. said he was honored to be interviewed by the network, especially since he knows a lot of the players on that team.
"They used to come to my mom and dad's house a lot because my parents like to entertain, so I've known guys like Ernie Brown and Earl a long time," Hill said. "It's great that this story is being looked at again because it's history, and Winston-Salem State has such a big tradition. I'm proud to be a part of it now, so for them to come film one of our games says a lot."
Hill said he's already talked to his team about what an honor it is to wear the WSSU uniform with its long history.
"My guys will definitely need to know the story about that team in the late 1960s," Hill said. "And last season some of the guys from that team were here and spoke to the team. It's such a historic team, and I want my players to know all about it."
The documentary is expected to be shown on the network during February, which is Black History Month.
"Winston-Salem State University is among the best universities in the nation, and we are thrilled that a national audience gets to hear our story," Robinson said. "We produce graduates who go on to transform their communities and the world. Any time we have the opportunity to tell the WSSU story on a national level, it is positive for the university."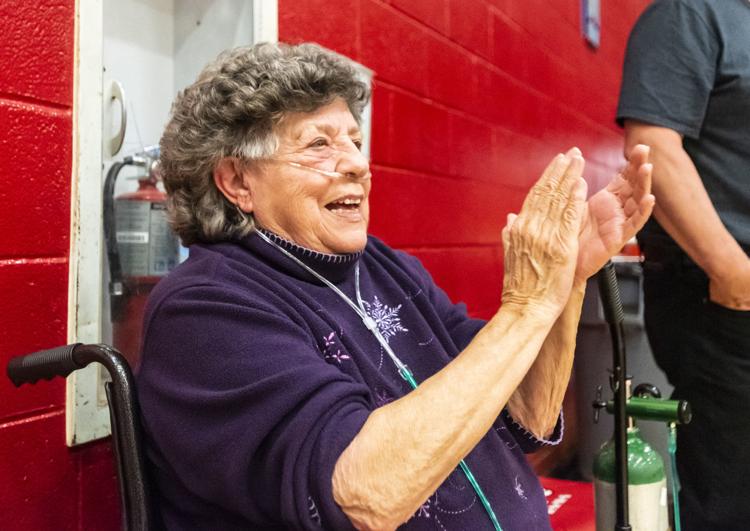 The crew also spent time interviewing others such as Claudette Weston, a community leader who helped arrange for WSSU's games to be played at the old War Memorial Coliseum in the late 1960s instead of tiny Whitaker Gym on campus.
"To highlight that magical season with Earl and Big House is a great idea," Weston said. "There was just something about that team that brings back great memories for me. It was a great time in Winston-Salem because everybody came together to watch basketball and it didn't matter your race or religion."
The production crew was also headed to interview Monroe, 75, who lives in New York City as well as other players from that team. Not only will they highlight that team, the documentary is expected to also examine Gaines' legacy.
Gaines, who won 828 games in his 47 seasons at WSSU, and his wife, Clara, were entrenched in the community of Winston-Salem all those years, which is why there's a street named after Big House not far from the campus.
During that season, the Rams went 31-1 losing only to N.C. A&T in the semifinals of the CIAA Tournament.
Monroe averaged 41.5 points per game without the benefit of the 3-point line. In April, he was back in Winston-Salem as he accepted the Ann Lewallen Spencer Sports Connector Award, which was presented by the National Sports Media Association.
The award was given to Monroe for his efforts to connect a local community through sports.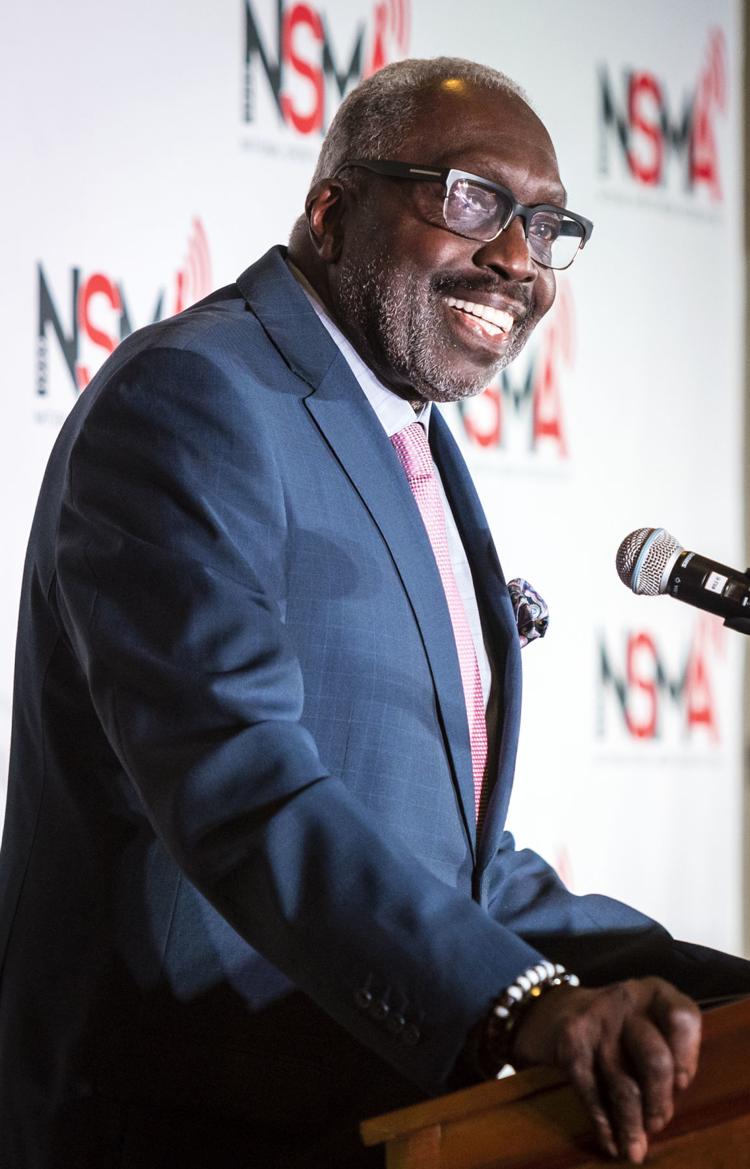 Monroe and his WSSU teammates helped bring together a racially divided city during the late 1960s through their popularity and the quality of their play. Games were moved to old War Memorial Coliseum to accommodate the large crowds. 
Gaines, who died in April of 2005, said in 2000 that the entire city was behind them.
"The blacks and whites would sit together and watch basketball," Gaines said. "There were no problems, and because we played in a bigger arena, anybody from Winston-Salem could get to our games."