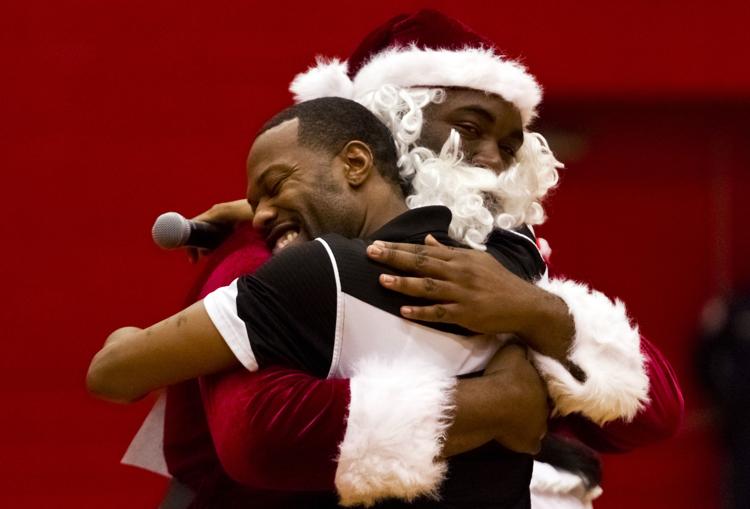 Brian "B Daht" McLaughlin will be back as public-address announcer at Winston-Salem State for football games.
McLaughlin, a 2006 graduate of WSSU, will be calling games for the first time since 2013-14 season.
George Knox, the interim athletics director, said McLaughlin's first game will be WSSU's football home opener against Catawba on Sept. 14 at 6 p.m. at Bowman Gray Stadium.
"We are bringing back 'B Daht,'" Knox said on Friday morning. "We want to enhance our game environment and get our alums and our current students to rally behind our teams and support our programs."
In the spring of 2014, McLaughlin, a popular disc jockey on 102 JAMZ (102.1) was fired by WSSU after making disparaging remarks on Twitter about a gay student who was running for Mr. WSSU.
McLaughlin apologized to the student for his Twitter rant. He was officially fired by WSSU in June of 2014.
Knox said that bringing back McLaughlin to call football games is a second chance and that he and the administrators at WSSU are on board with the decision.
"It was five years ago when that happened and he's assured us he's grown as a person and the he's sincere in his apology for what happened," Knox said. "He's shown his unwavering support for the university since that mistake he made so we do believe in second chances."
McLaughlin said he is eager for what's coming.
"I'm beyond excited to return home and call games in Bowman Gray Stadium, again," McLaughlin said. "This fall, Ram fans can expect even more electric energy and memorable game day experiences. Many thanks to WSSU for trusting me to enhance game day at Bowman Gray."
Knox said that one push he and the athletics department is making are to increase the sale of season tickets. The Rams will have five home games in the 2019 season.
"Now that the preseason polls are out we are really pushing to get those season tickets sold," Knox said. "We are ready to have a good season, and I know the coaches and the players are looking forward to it. This is the time to make that push to sell season tickets."
Knox said one season ticket for all five games is $100, which includes the homecoming game against Shaw on Nov. 2.
Over the last three years, McLaughlin has announced at various functions on campus including the popular Ramdition, which is a week of freshmen orientation in August. He's has been a part of other activities on campus.
McLaughlin, a comedian who has performed all over the country, also has been the voice of the Greensboro Swarm for two seasons. The Swarm is in the NBA G-League and is the affiliate of the Charlotte Hornets. McLaughlin will work at the Swarm's games again this season.
McLaughlin had been the Rams public address announcer for 10 years starting when he was a junior in 2004.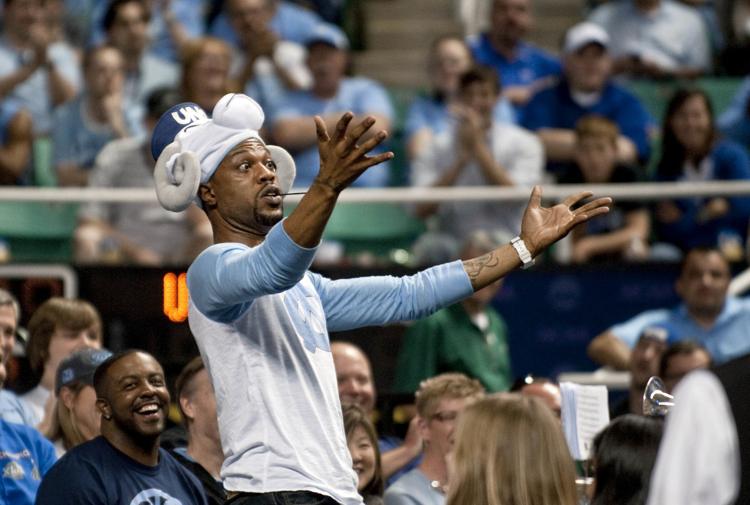 When McLaughlin was fired in 2014, he didn't disparage his alma mater. He said in June of 2014: "I had a situation a few months ago that reflected bad on athletics and I'm sure it weighed heavily on Winston-Salem State, and I'm sure that went into their decision to let me go," he said.
McLaughlin said in June of 2014 he would always love WSSU no matter what.
"I didn't do it for the money, that's for sure,' McLaughlin said in 2014. "I know it ended kind of badly, but I'll always have a love for Winston-Salem State and I think everybody who knows me, knows that."
McLaughlin has been back for a few football games and has made it a point to come to homecoming since 2014.
"WSSU has done so much for me and I've never forgotten that," he said in 2014.