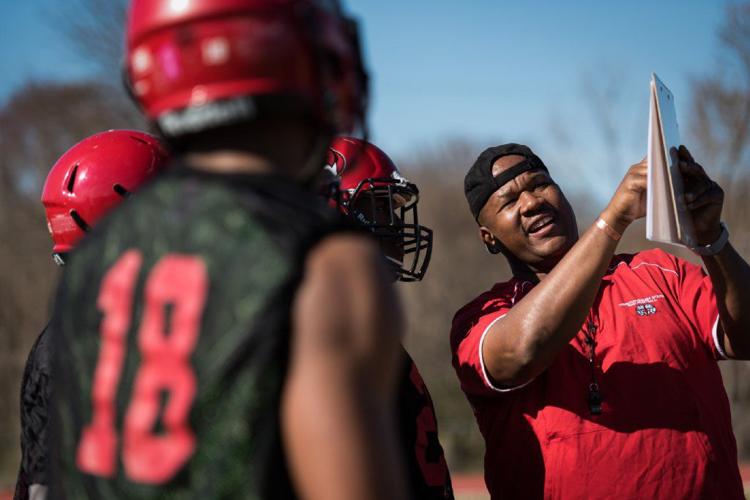 Coach Kienus Boulware of Winston-Salem State has a new toy to utilize during spring football practice.
Boulware bought a drone, which has been keeping a watchful eye on practice. It's been helpful as the Rams go through the spring hoping to improve in every area.
"I purchased it as a toy for myself at first," Boulware said, who has the team managers fly the drone and keep it charged up while it shoots video of key parts of practices. "It's cheaper than the high pod we use, so it's another piece to our puzzle."
Boulware said by watching the footage after practice he can get an indication of what players are doing during particular drills.
"I have three batteries for it so it lasts a good while," Boulware said. "We try to film our drills and our 7-on-7 portions of our practice. It gives us some good feedback. It's a great addition to what we are trying to get done."
WSSU has five practices left before holding a final spring scrimmage on April 13 at 1 p.m. at Carver High School.
One change to spring practice is the time of day the Rams are meeting. Many practices have been held from 6 to 7:30 a.m. so the entire team can be there before classes start. When practices are held in the afternoon many players have to miss them to attend classes.
"It gives us more of a chance to be together," Boulware said. "And I think by now the coaches and the players are used to them so it's worked out great."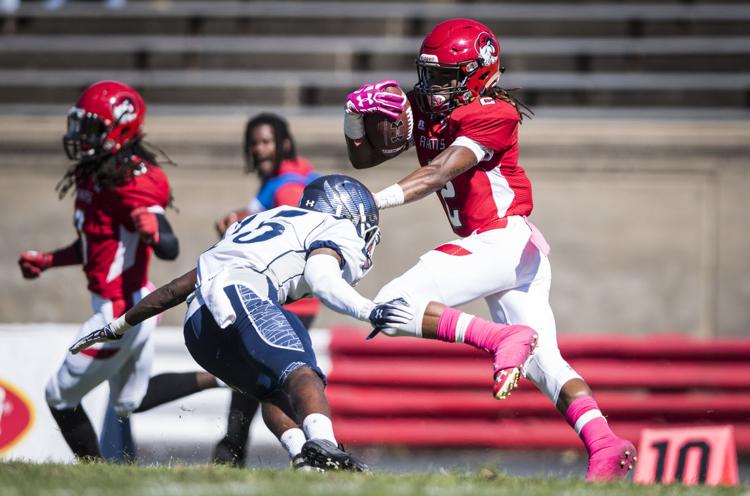 Safety Daryus Skinner, an All-CIAA player last fall after making 11 interceptions in nine games, is looking forward to his senior season. Although he isn't about to rest on his accomplishments from last year.
"I'm just trying to bring something new to the table every time I come out here," Skinner said. "It's about working hard.
"We can be great but we have to work. We are looking to have our best season this fall."
The Rams' secondary is expected to be a strength again this fall, thanks to Skinner and several other returning players, but Boulware said the linebackers and defensive line are works in progress.
A few observations from this morning's WSSU spring practice: Daryus Skinner had two interceptions in a 7 on 7 drill and Darren Dowdell, a big tight end, needs to get the ball thrown his way a lot more. I also liked the way RB's Farrell Murchison and Quaderman Sloan looked...

— John Dell (@johndellWSJ) March 28, 2019
With Robert Massey, the secondary coach, and Boulware running the defense, Skinner says it's been going well.
"Everybody is a little more comfortable with each other and we are all willing to learn and get better," he said.
WSSU is trying to solidify its play on the offensive line. Kendyl Graves has moved to center and Tyler Chambers and Te'Korey Smith have also stood out this spring.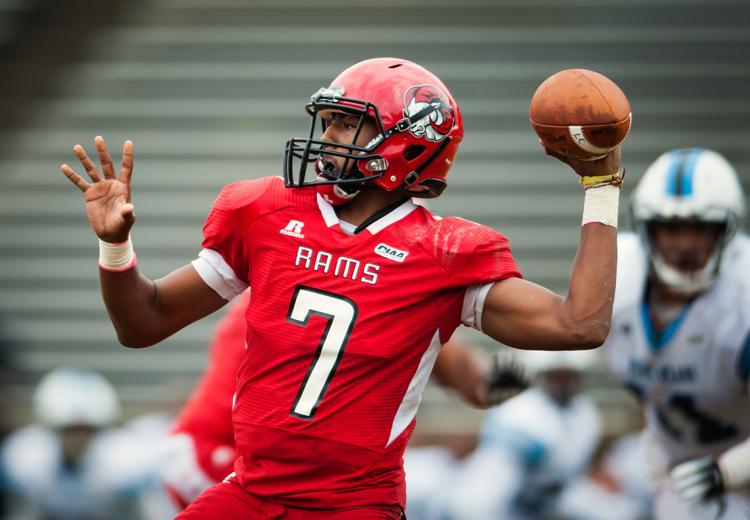 Quarterback Dominique Graves, who went 4-1 as a starter last season as a freshman, is the clear-cut starter heading into this fall.
"We have a quarterback in Dominique Graves," Boulware said. "And we've simplified things defensively so that everybody can master something.
"On both sides of the ball, I'm overly pleased."
One player who is hoping for a breakout fall is tight end Darren Dowdell, a rising junior who had 10 catches last season. Dowdell, who is a rangy 6-foot-3 and 240 pounds, can also be split out wide if needed.
"I feel like the offense is coming together as one," Dowdell said. "We are putting aside our differences and playing for the same goal and that's to win the CIAA."
Dowdell is hoping to be more of a threat thanks to his size and speed.
"We feel like we have enough talent on the offensive side to pick any defense apart," Dowdell said. "The offensive line is coming together and their physicality is there. Their intensity level is up and we have to utilize our talent."
The Rams' roster for this spring is down in numbers from past years, but Boulware said he likes where they are headed despite that.
"I think we are ahead of schedule," Boulware said. "I know the numbers are down for offensive and defensive line but it's going good for us. We are holding out some guys with some bumps and bruises and some strains but nothing major so we are pretty healthy."