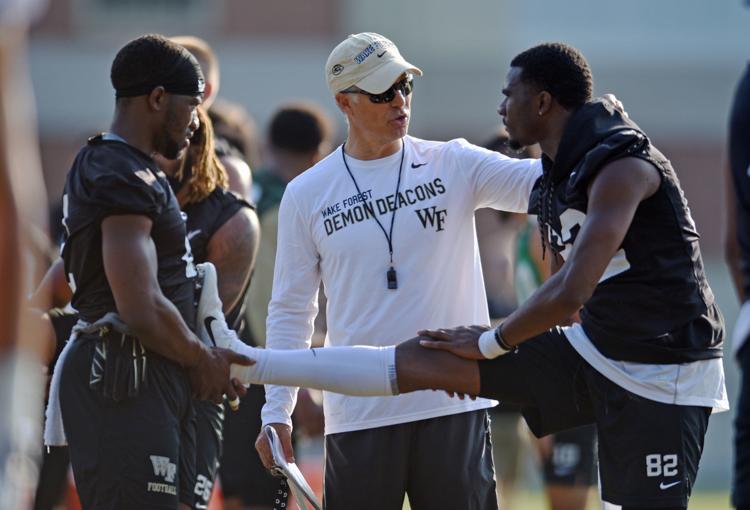 Coach Dave Clawson isn't in a hurry to name Wake Forest's starting quarterback. That's been the case in the last few years and is once again as the Deacons start fall camp.
But Wake Forest also isn't in as much of a hurry to cram in plays, and that was the main difference in the first practice Thursday morning.
"We're not going as long, we're not getting as many reps and we just want to get through this first week without any soft tissue injuries," Clawson said. "We got stuff out of it. Probably a little less physically, a little more mentally. But we'll build up to that load in the next two weeks.
"…When it's all done, we're going to have the same amount of reps that we had a year ago. Just how we get there is different."
Clawson said the Deacons practiced about 20-25 minutes less than they would have on the opening day of fall camp in previous years, and that first-team reps were limited to about 22 — a number that would've been in the 30s before.
Practice No. 1 comes to a sweaty end. Observations:

- Ryan Smenda Jr. had a diving int on a ball tipped by Justin Strnad (thrown by Jamie Newman)
- Spotted reps from the Bengals, Giants and Bucs
- Chase Monroe had great PBU on pass to Christian Beal-Smith
- Did I mention sweaty?

— Conor O'Neill (@ConorONeillWSJ) August 1, 2019
The idea in the past was to start out with more rigorous practices, allow for recovery time, and then ramp up speed and tempo. The new approach is a steady climb to the Aug. 30 opener against Utah State.
For Clawson, entering his 31st season as a college coach, adjusting his approach has been reinforced both by seeing the level of injuries from last season and by talking with peers.
"It's, as a coach, how you grow and learn and you keep it fresh," Clawson said. "A good friend of mine who's a head coach said, 'You know, the first week was weird; I'd be like, OK practice is over already? What'd we do?'
"Then when he saw the health benefit of his team Week Two and Week Three, and how much shorter the injury report was, he said if he had to do it again, he'd do it again. And he is doing it again."
Injuries depleted Wake Forest's depth last season, and several of those occurred in the first couple of weeks of fall camp. It was expected that Wake Forest would do more to prevent a repeat situation, and that was confirmed last month by Clawson and senior captains Cade Carney and Justin Strnad at the ACC's annual media day event.
Perhaps no Deacon is more appreciative of the refined approach to practices than senior slot receiver Kendall Hinton. Hinton, who was previously a quarterback and rotated among a few positions during the 2018 season, has had his availability limited by more than his share of injuries.
"I feel like it'll definitely be beneficial, just with wear and tear and not overexerting. Today went smoothly, I felt like we got good work," Hinton said. "But at the same time, kind of slowed things down to make sure guys are staying healthy."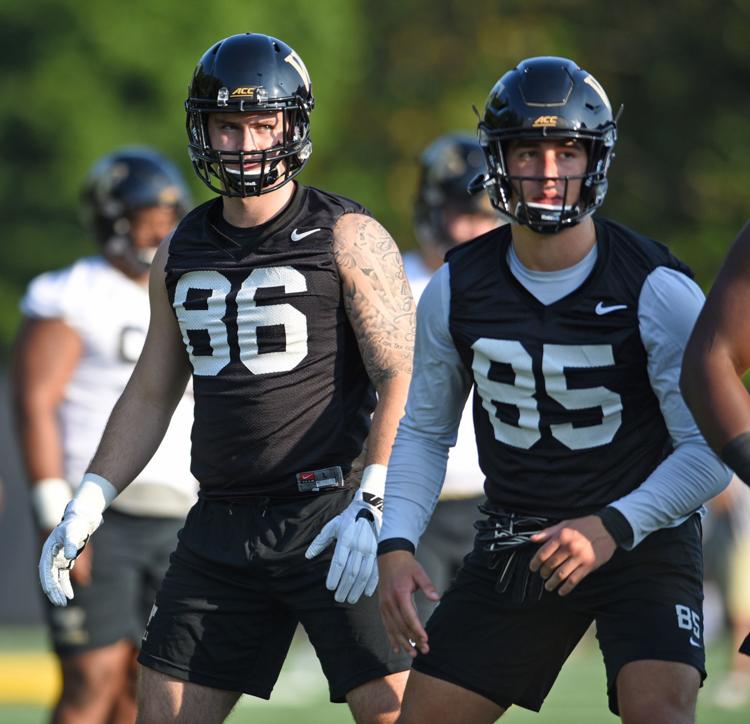 The system Wake Forest is using is called Catapult, which means more than half of the players wear equipment that monitors everything from heart rate to top speed to distance covered throughout practice.
"Just with health issues, injuries, this will be a huge component of that with the Catapult system, just measuring guys' workload," Hinton said. "I feel like it'll be very helpful with soft-tissue injuries, hamstrings, that sort of thing."
Hinton is entering his final camp at Wake Forest, as is Jack Freudenthal. The senior tight end remarked on taking fewer snaps and arrived at a simple summation.
"It's definitely a lesser load, but obviously you're getting out here for the first time, it's helmets, that makes you more tired no matter what," Freudenthal said. "It's still a full-on practice, so it's still 17 periods, but it felt better."
Now the hope becomes, as the Deacons build toward Aug. 30, that they'll keep those good feelings and stay off the training table.
Wake Forest First Day of Football Practice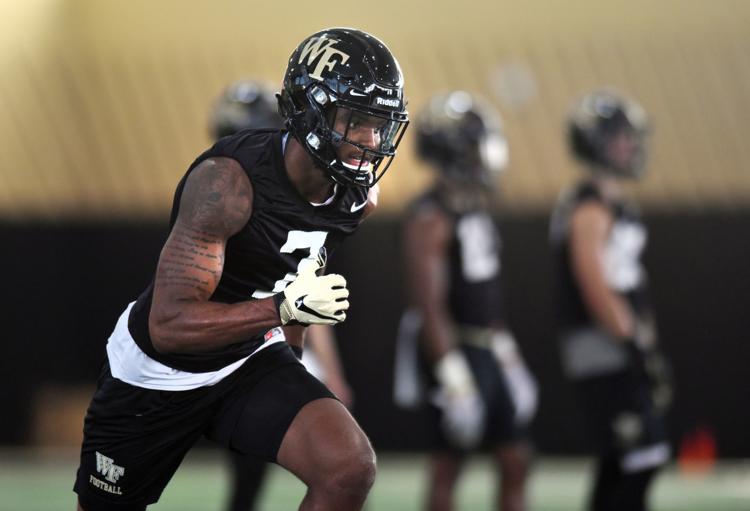 Wake Forest First Day of Football Practice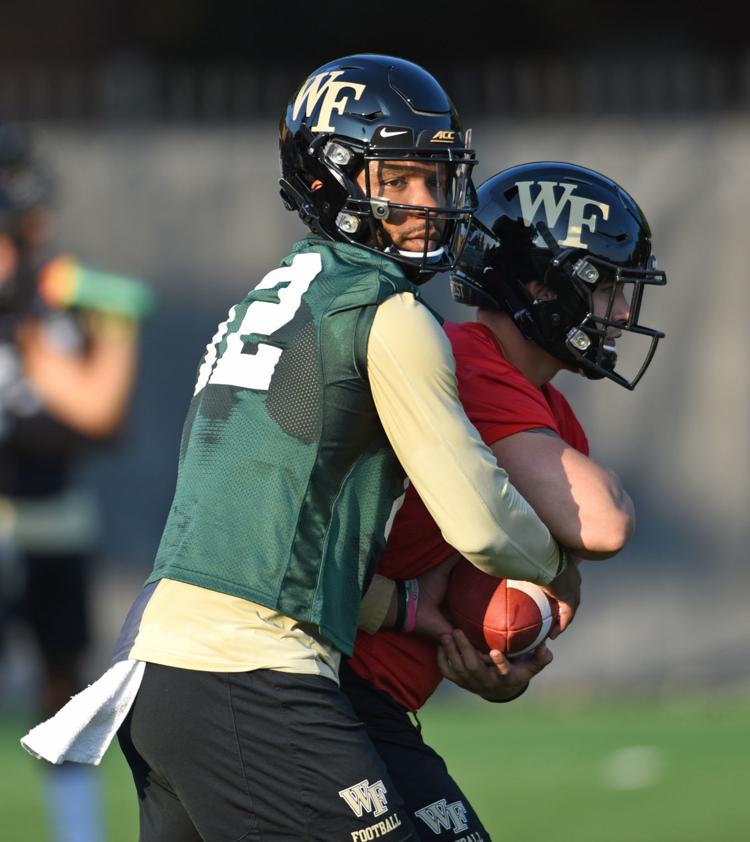 Wake Forest First Day of Football Practice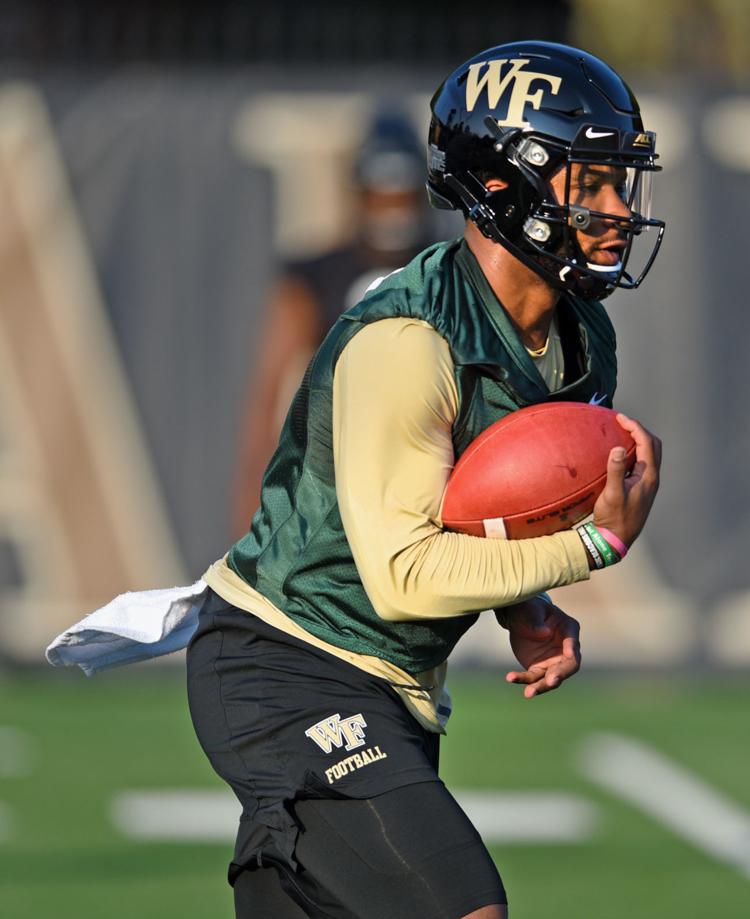 Wake Forest First Day of Football Practice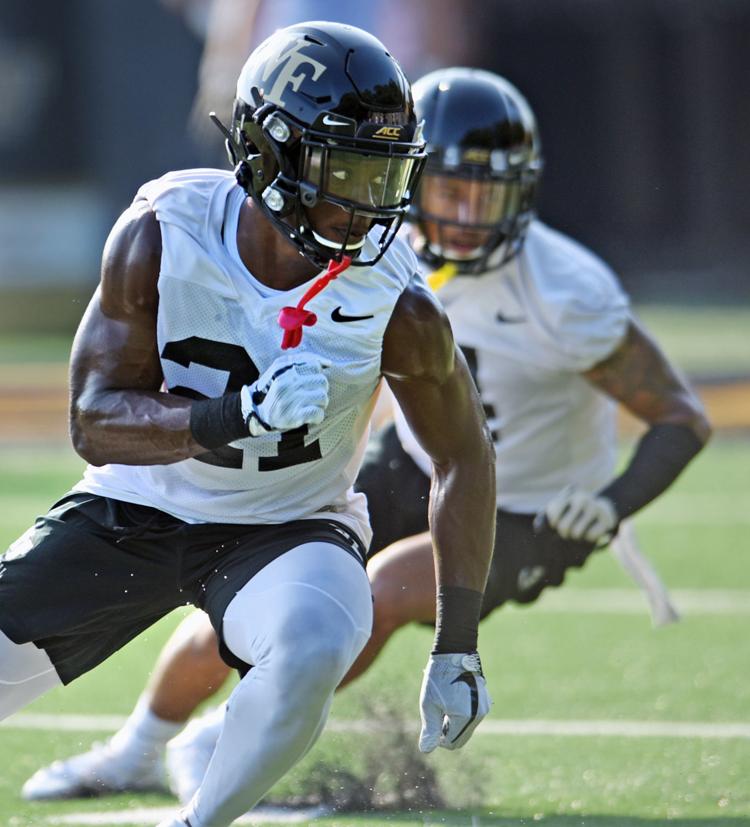 Wake Forest First Day of Football Practice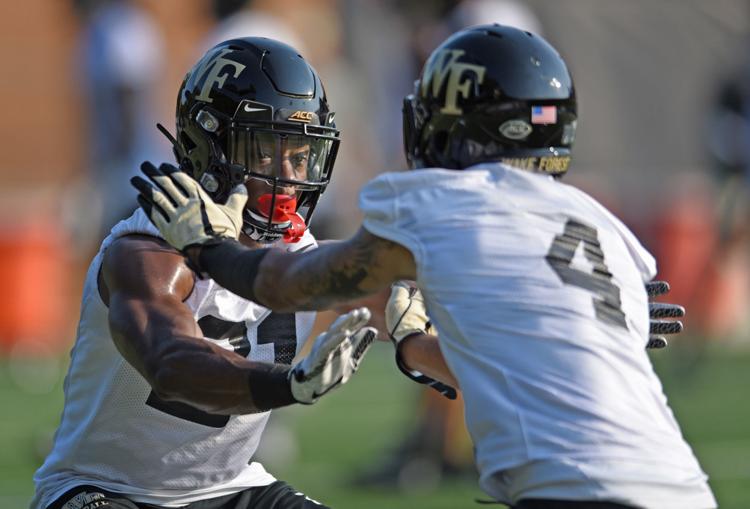 Wake Forest First Day of Football Practice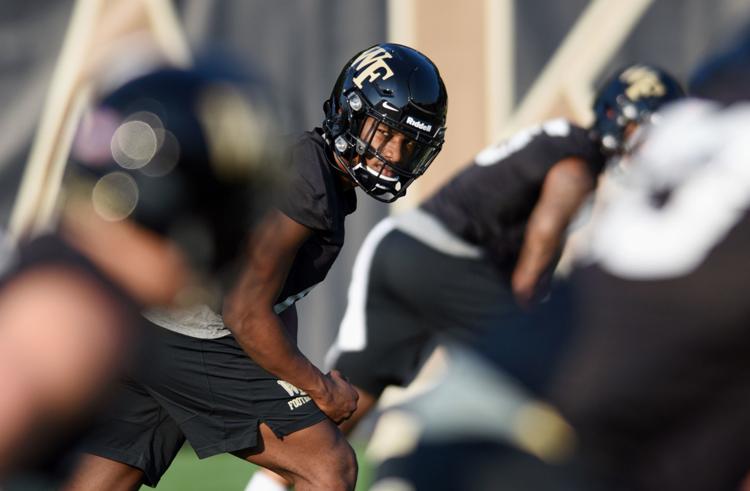 Wake Forest First Day of Football Practice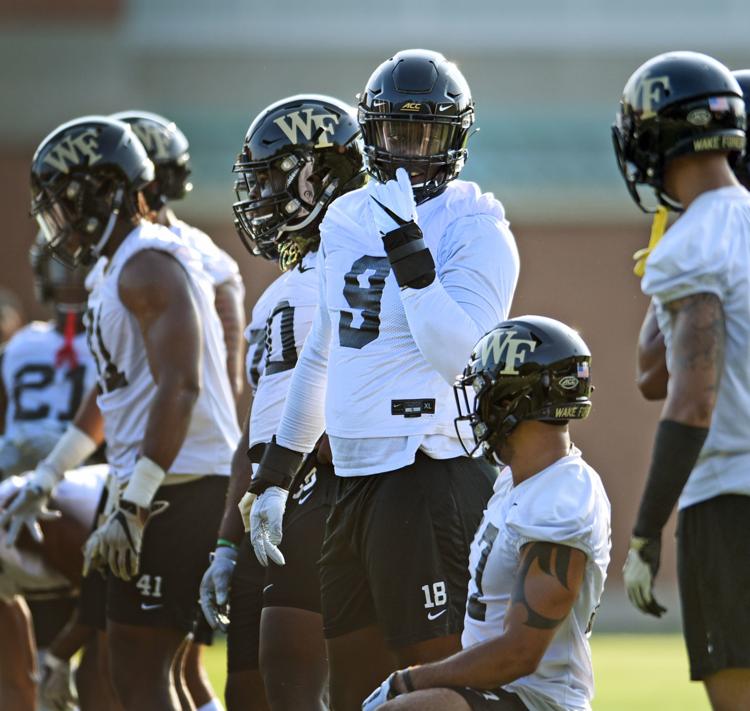 Wake Forest First Day of Football Practice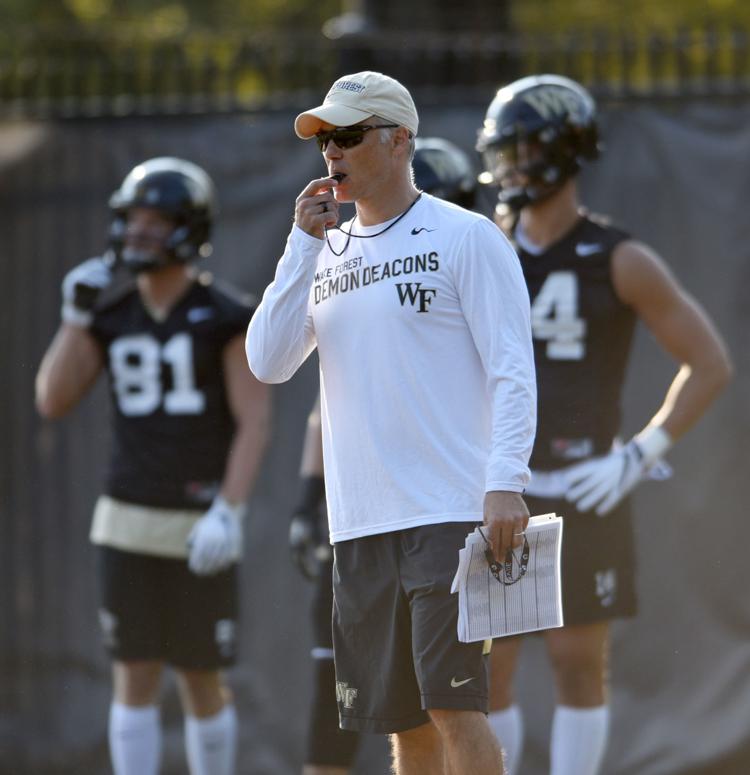 Wake Forest First Day of Football Practice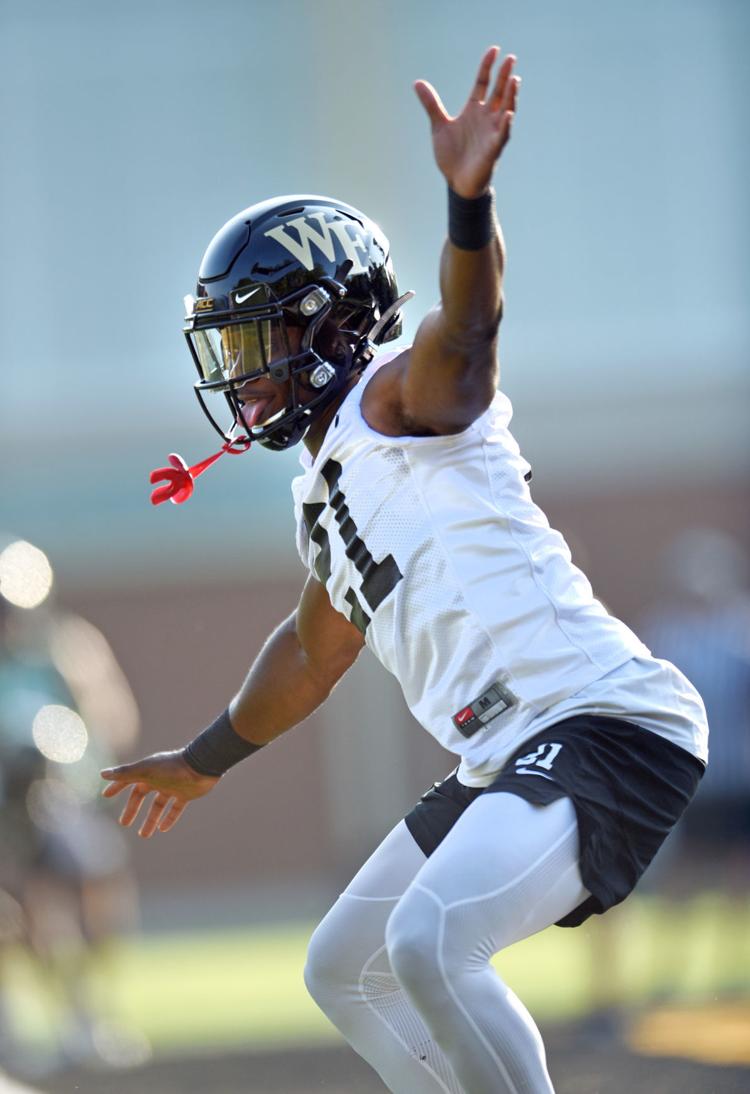 Wake Forest First Day of Football Practice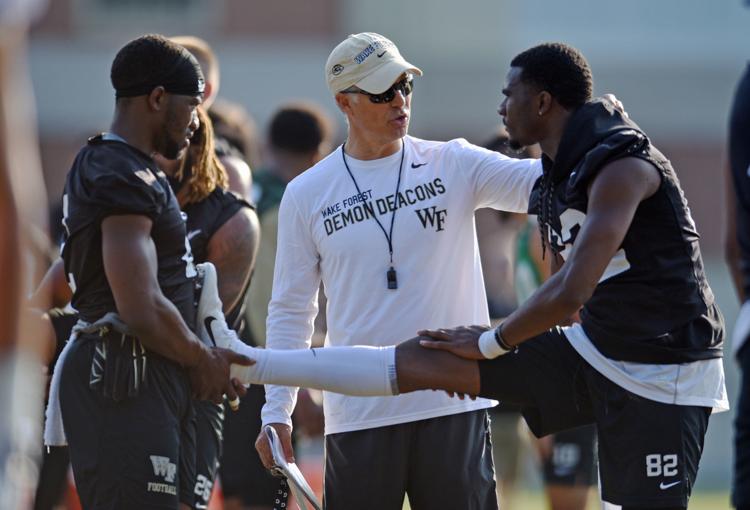 Wake Forest First Day of Football Practice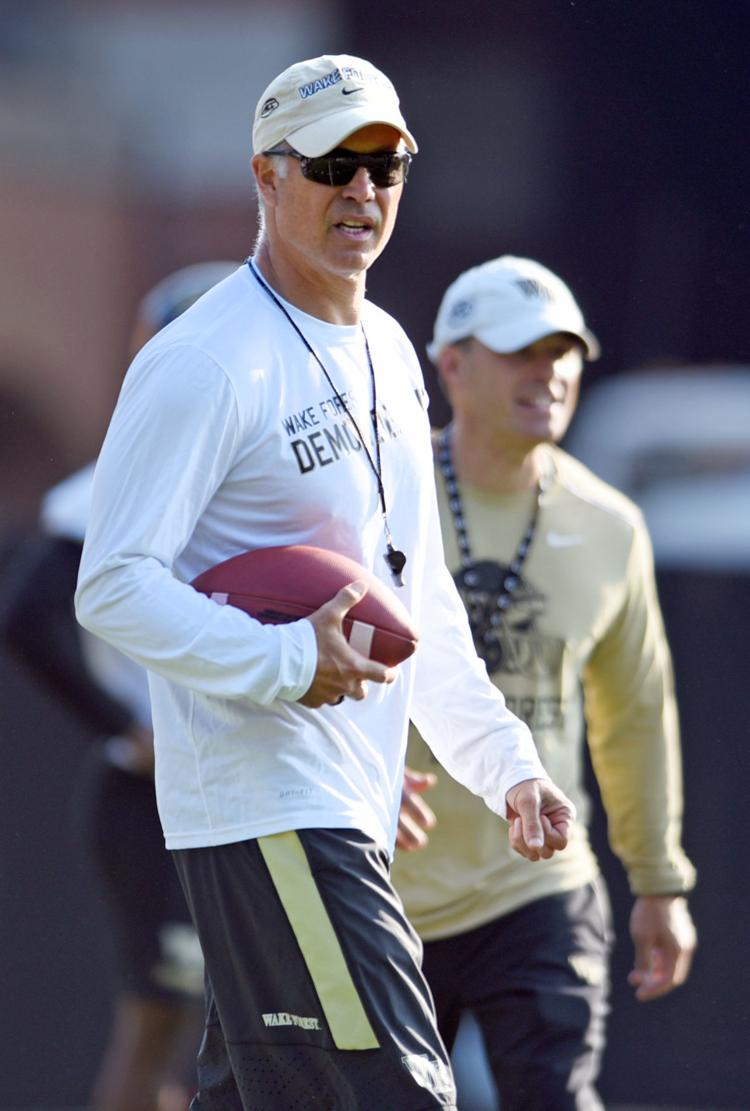 Wake Forest First Day of Football Practice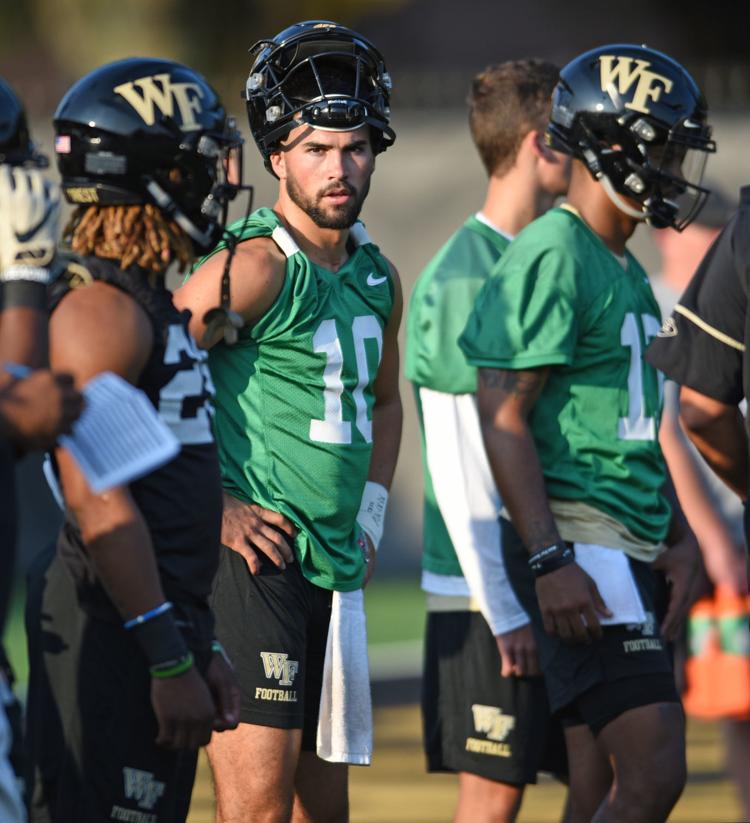 Wake Forest First Day of Football Practice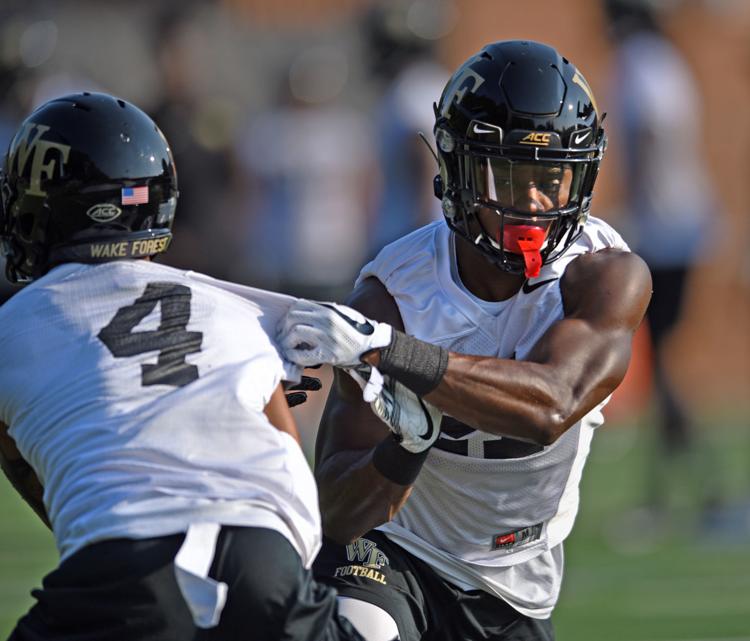 Wake Forest First Day of Football Practice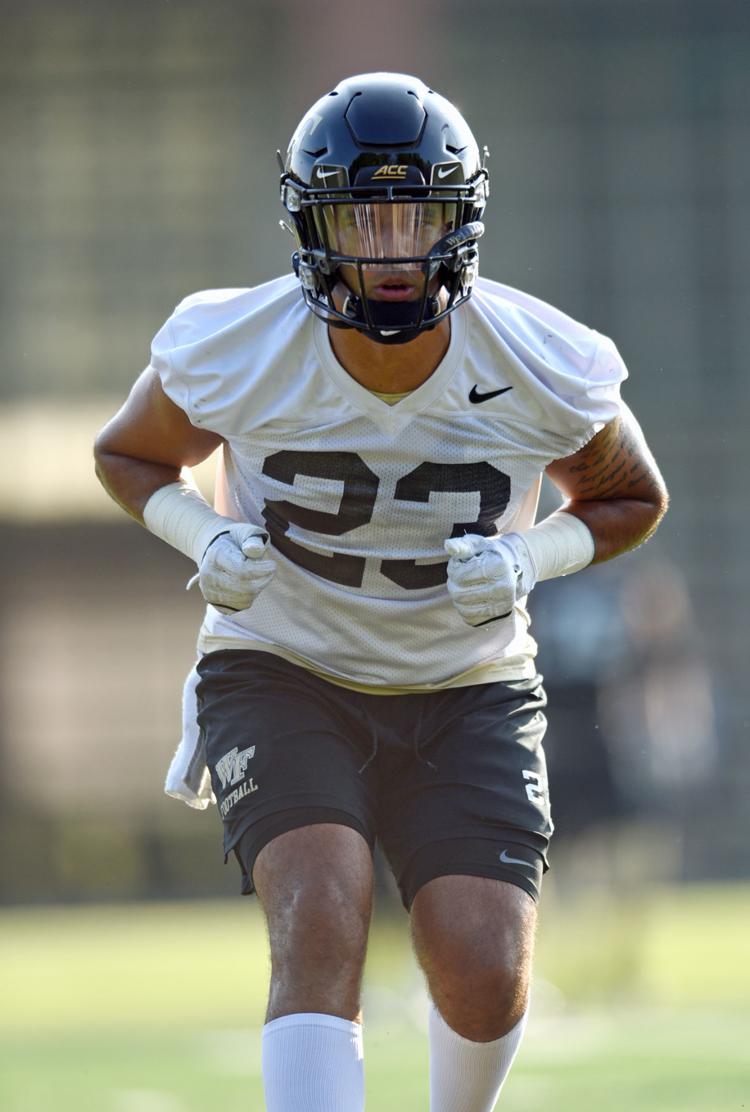 Wake Forest First Day of Football Practice
Wake Forest First Day of Football Practice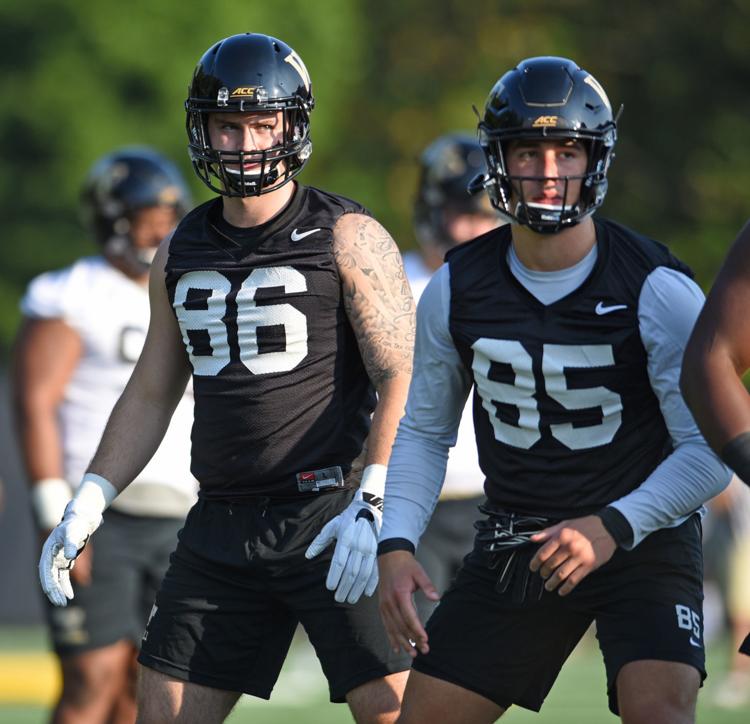 Wake Forest First Day of Football Practice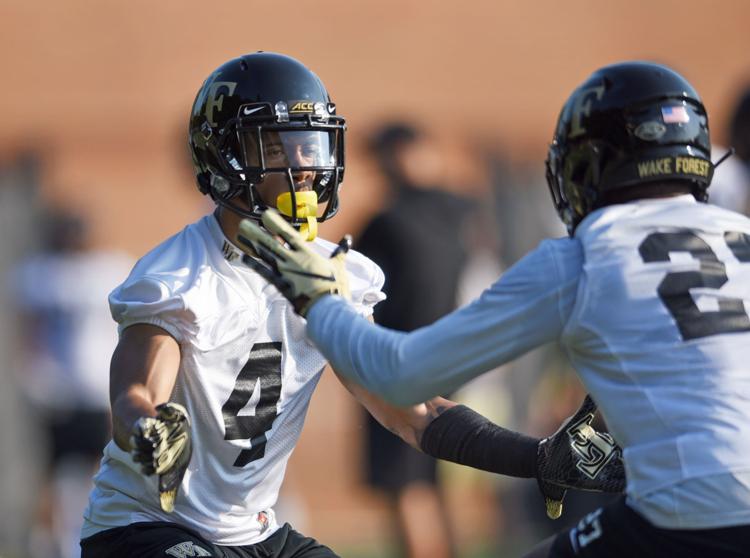 Wake Forest First Day of Football Practice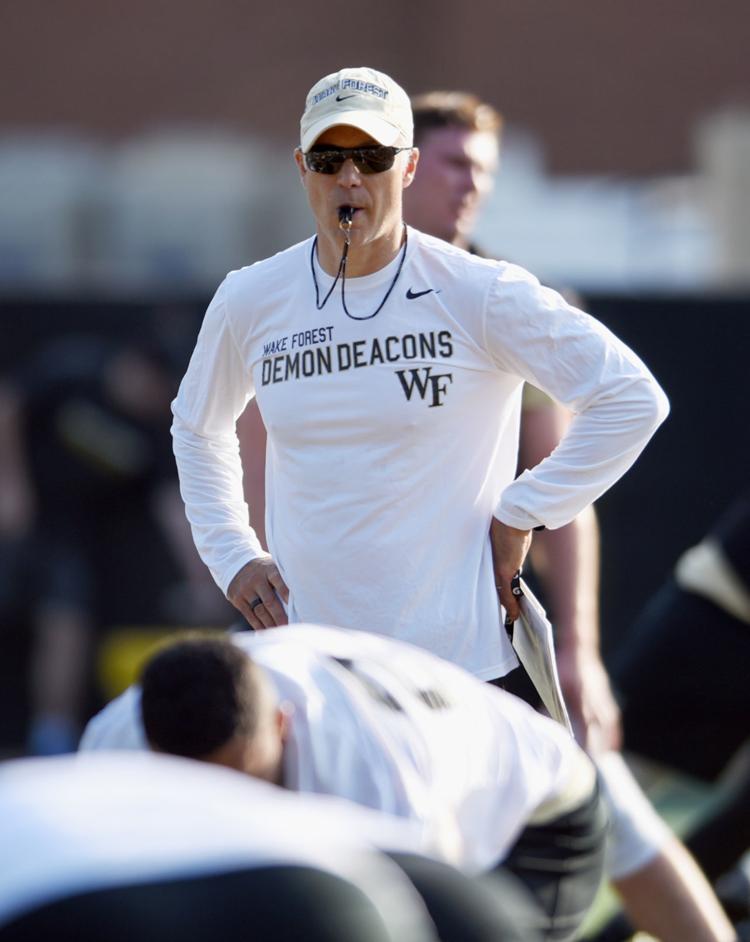 Wake Forest First Day of Football Practice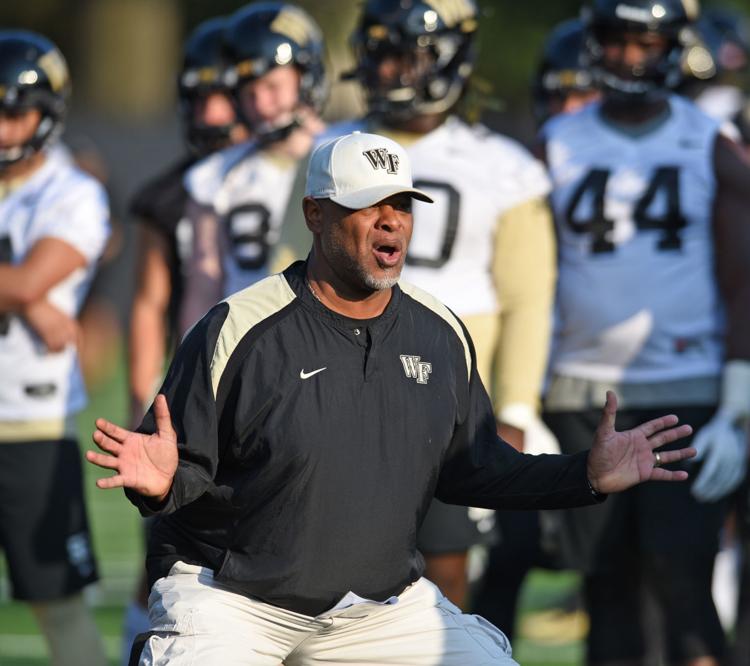 Wake Forest First Day of Football Practice
Wake Forest First Day of Football Practice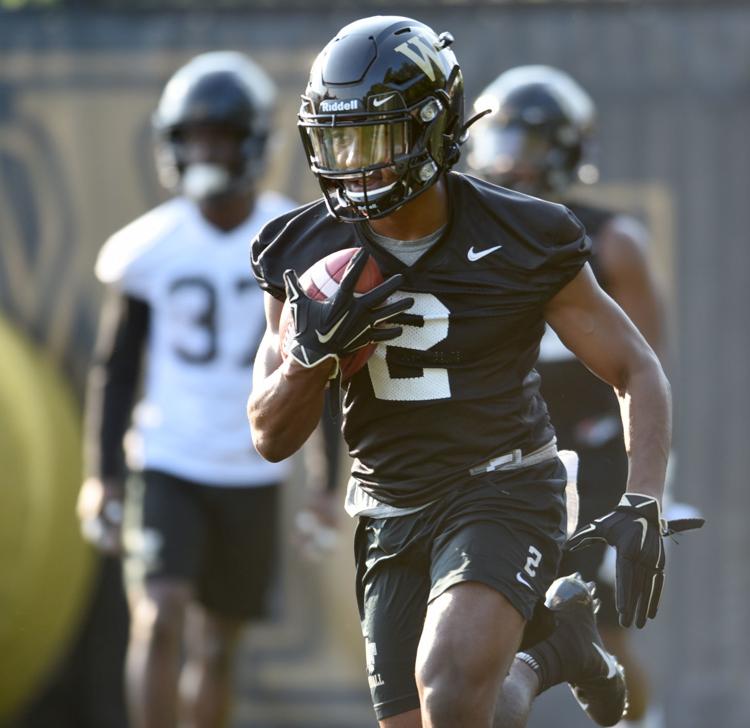 Wake Forest First Day of Football Practice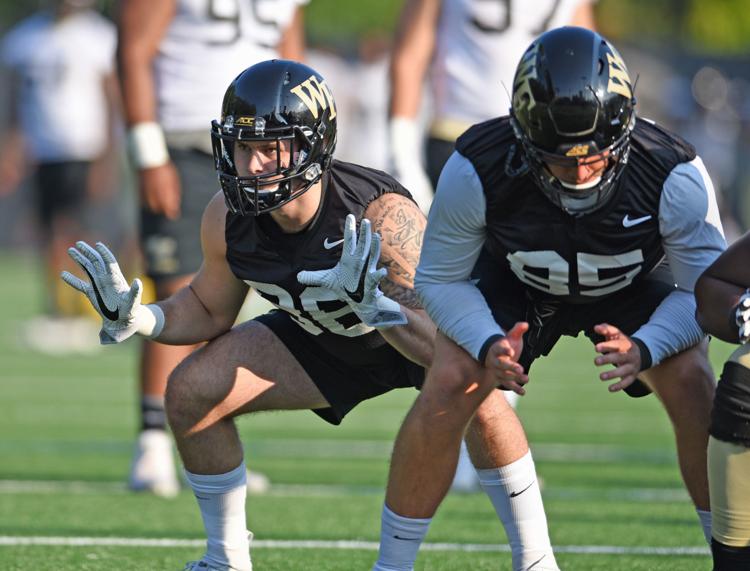 Wake Forest First Day of Football Practice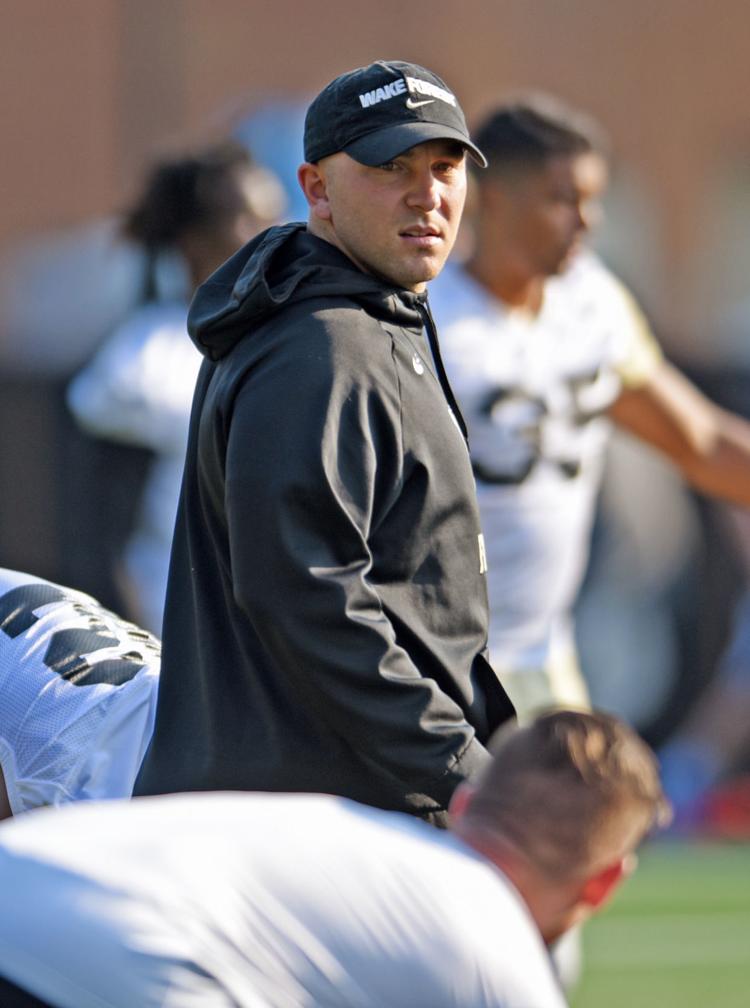 Wake Forest First Day of Football Practice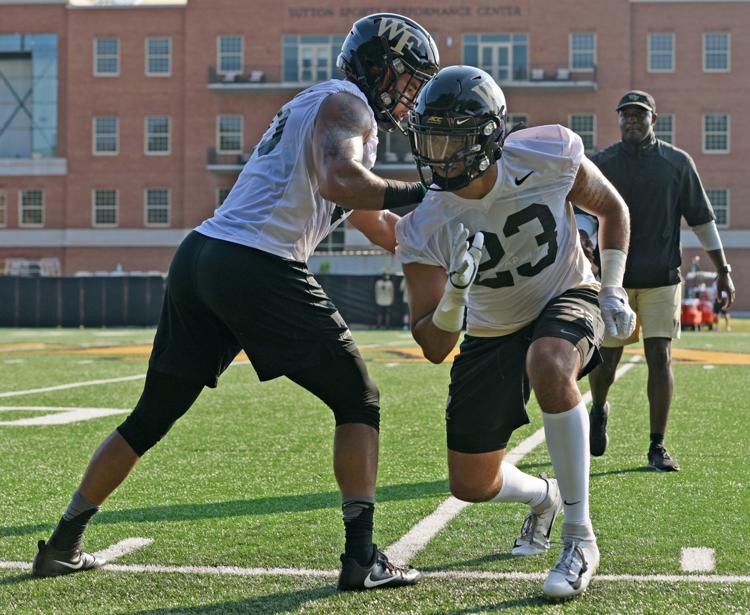 Wake Forest First Day of Football Practice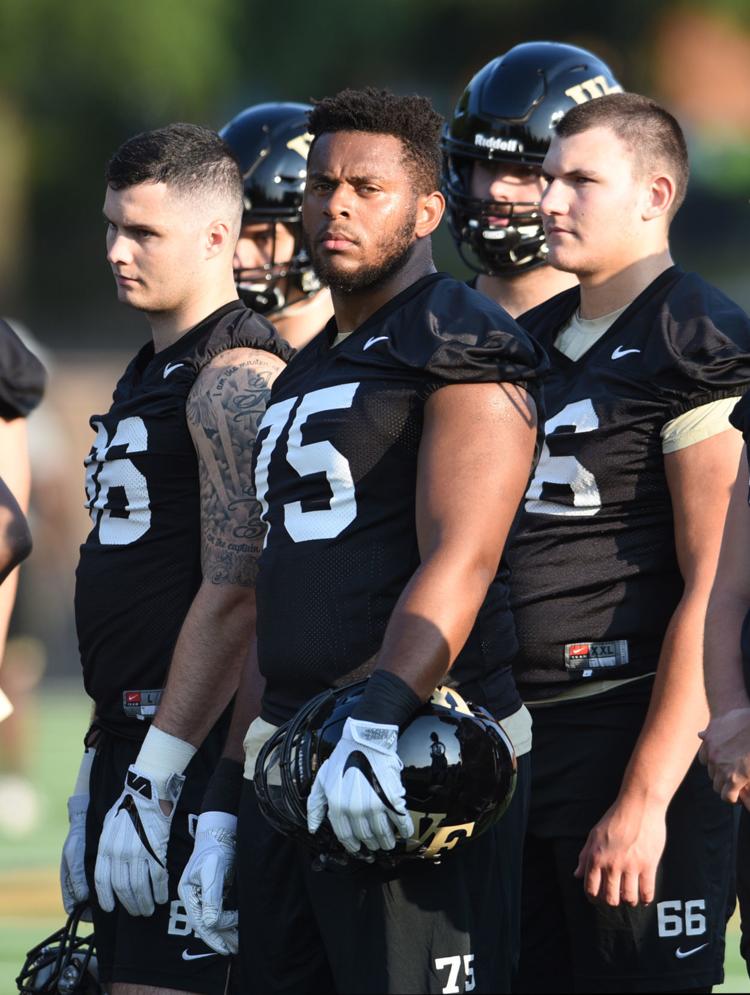 Wake Forest First Day of Football Practice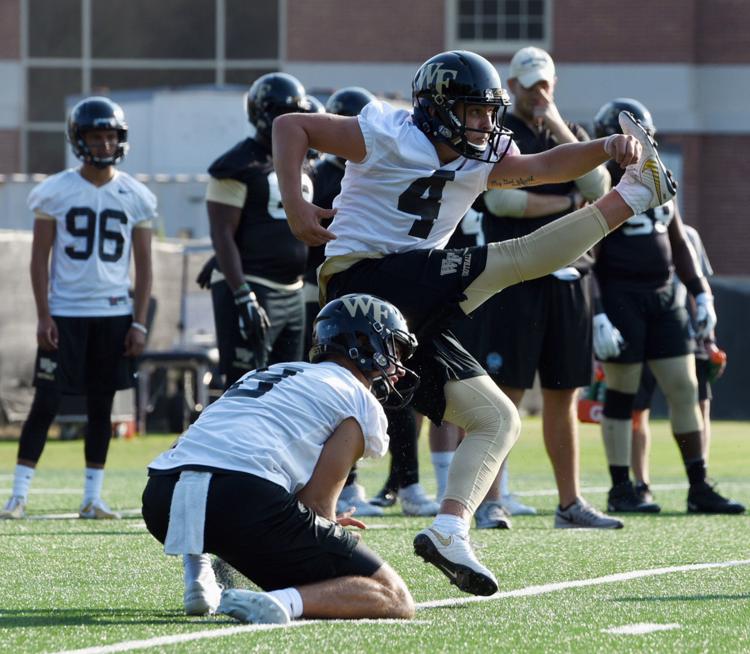 Wake Forest First Day of Football Practice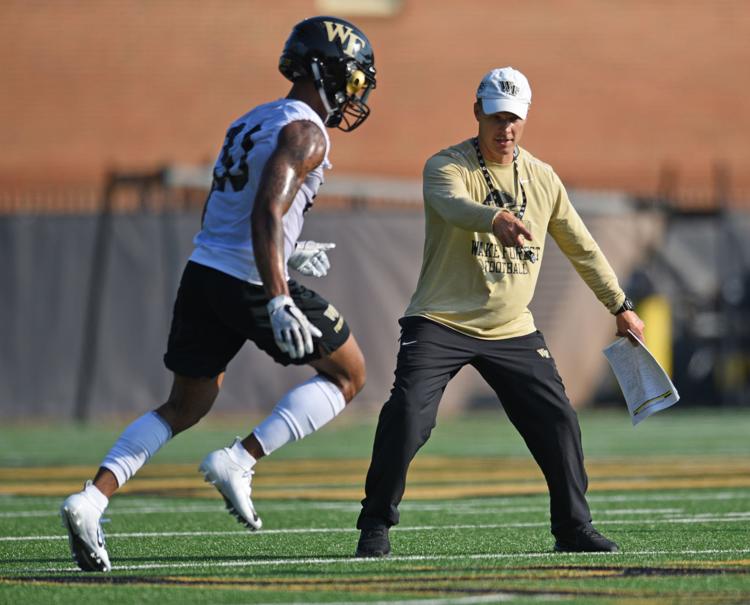 Wake Forest First Day of Football Practice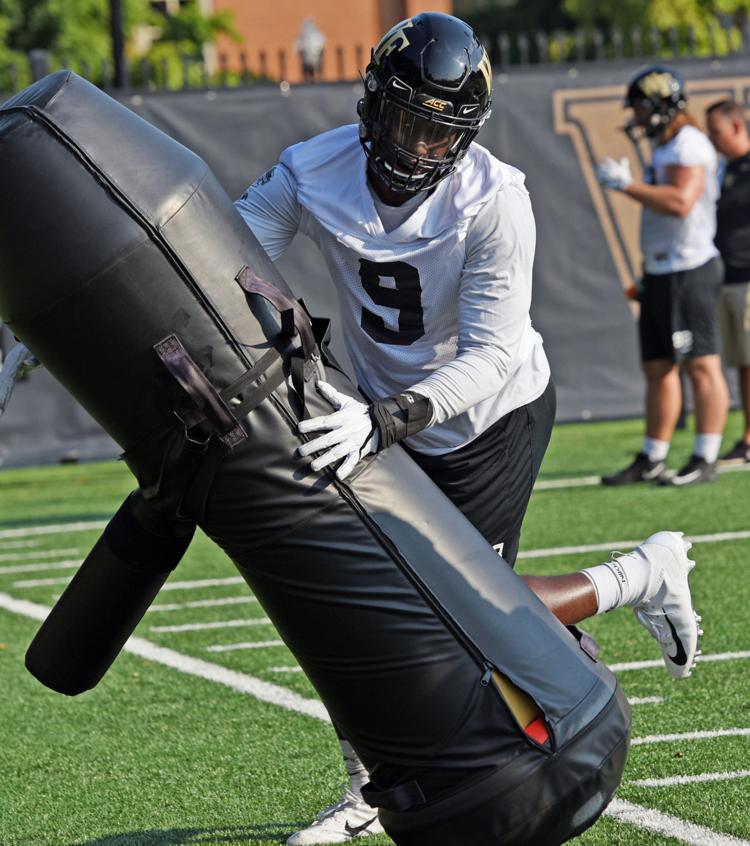 Wake Forest First Day of Football Practice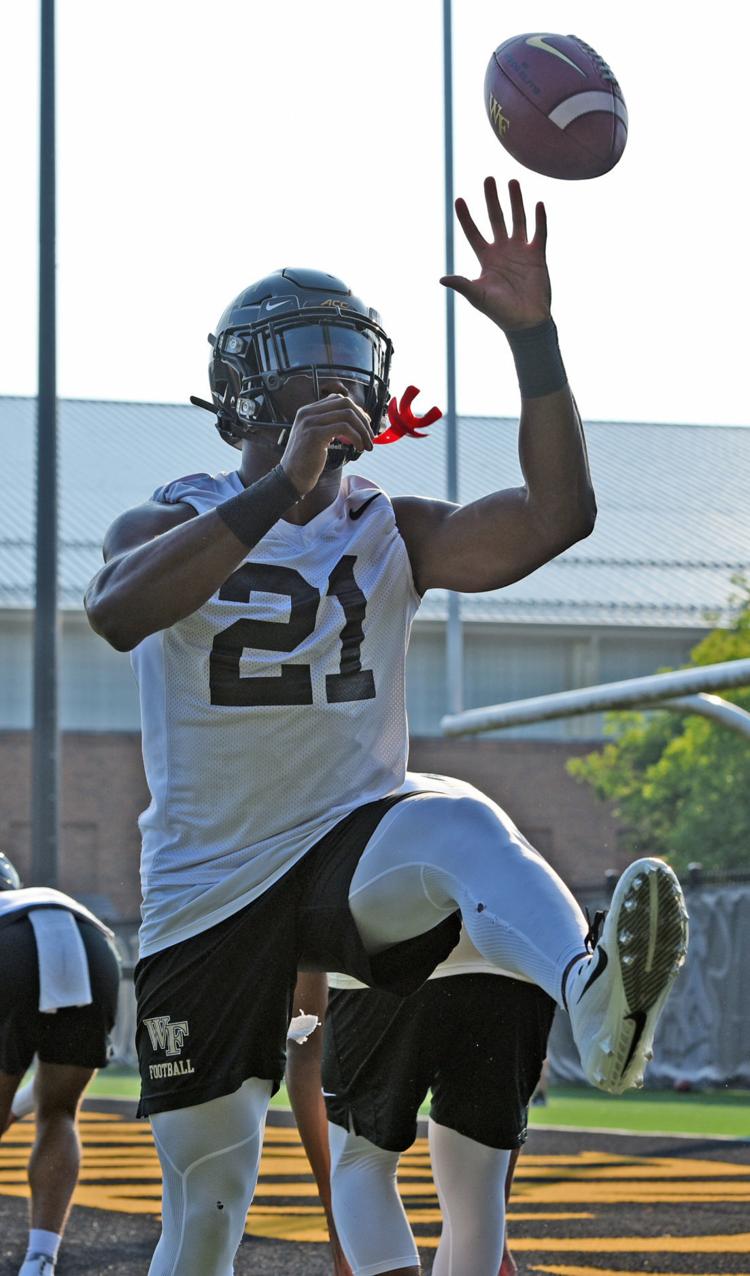 Wake Forest First Day of Football Practice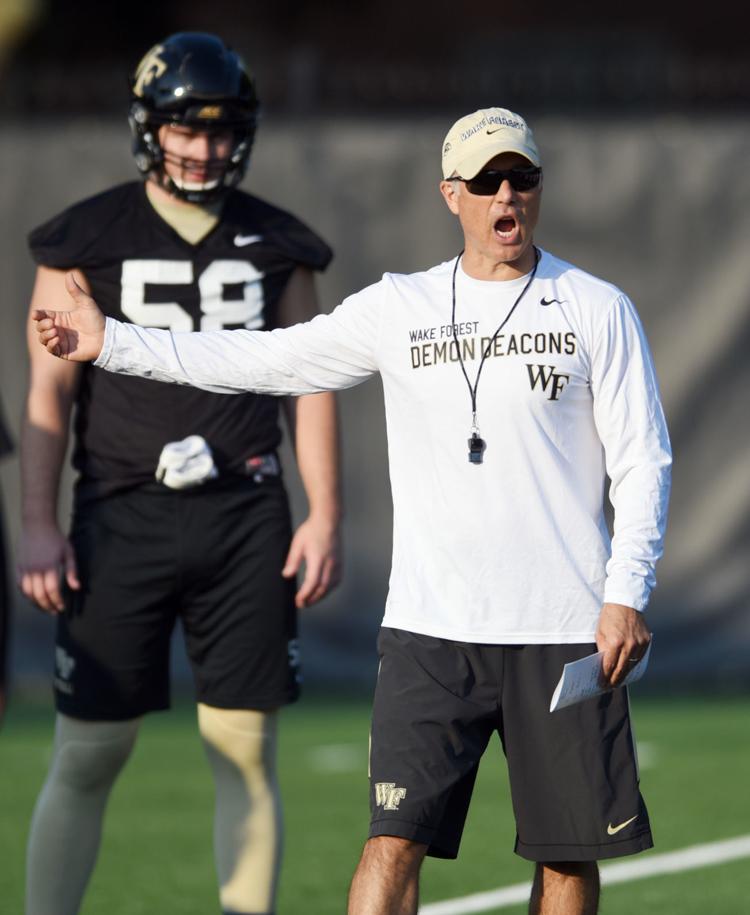 Wake Forest First Day of Football Practice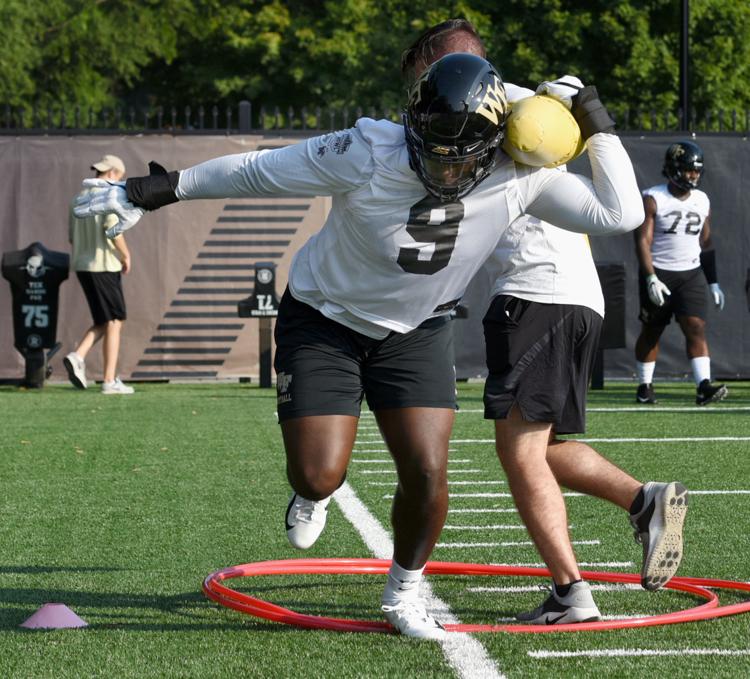 Wake Forest First Day of Football Practice
Wake Forest First Day of Football Practice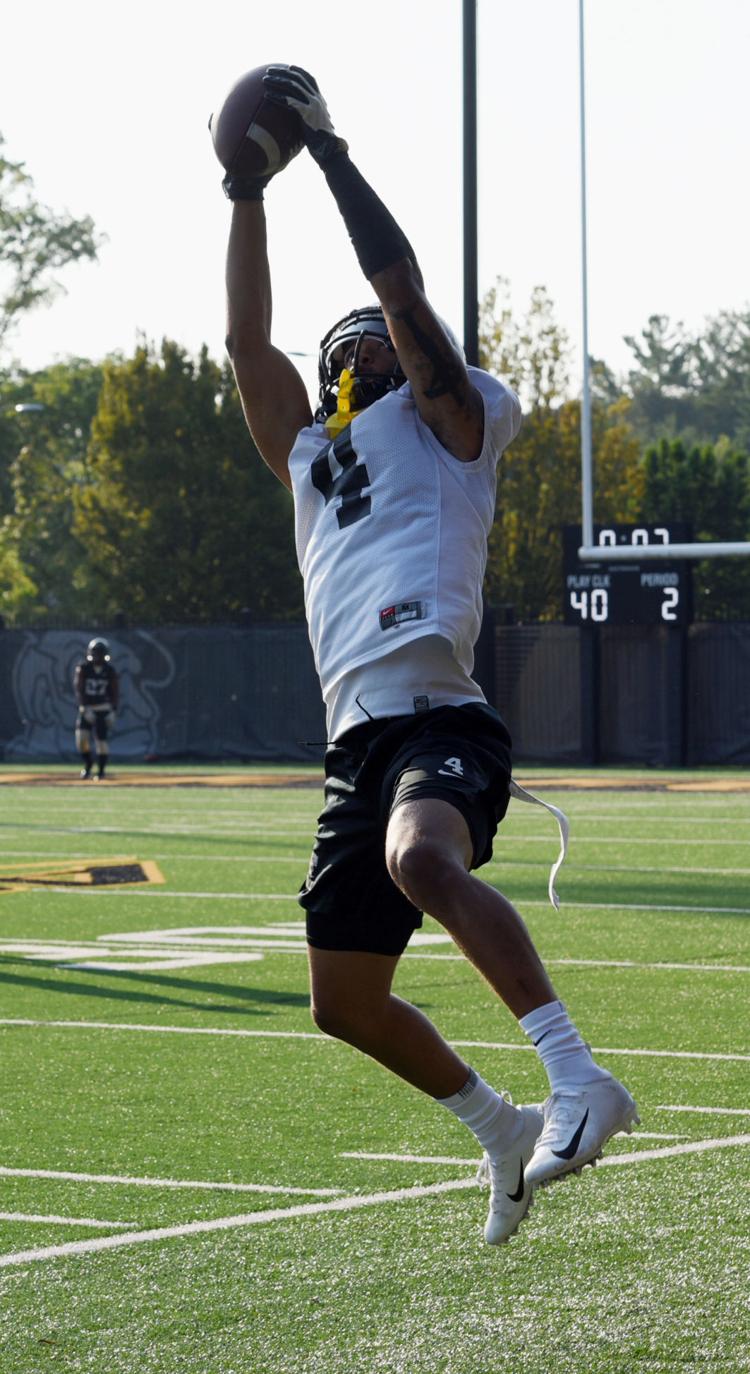 Wake Forest First Day of Football Practice