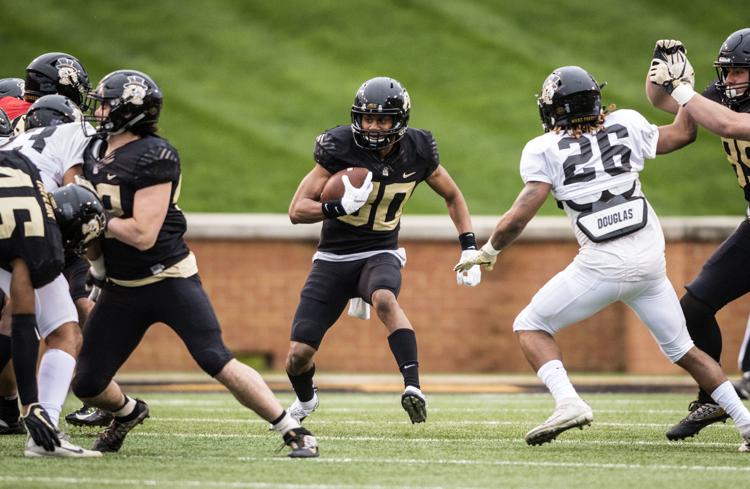 Wake Forest needs somebody — anybody — to emerge as the No. 4 outside receiver in the next week.
Jones gets the nod here because his performance in Sunday's practice was better than anything from A.T. Perry, Donavon Greene or Nolan Groulx in fall camp.
"That's one of the great things about camp, like spring, that you see some guys take that step and emerge and (Jones) quietly is having a real good camp for us," Clawson said Sunday.
It's worth pointing out, though, that Jones didn't have a catch in the scrimmage, and Perry had four for 30 yards.