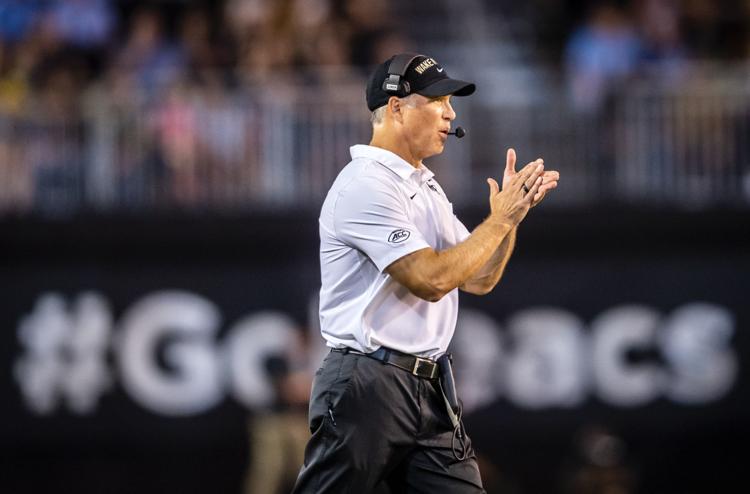 Wake Forest's football team has the weekend off, and when it returns to the field it'll do so looking to win for the first time after an off week under Coach Dave Clawson.
The Deacons are 0-6 in the previous five seasons after a week off, and Clawson said earlier this week on his radio show that it's something the staff has examined and hopes to have addressed.
We'll get to those methods later.
In the meantime, here are a few notable items moving forward for the No. 22 Deacons:
Injury report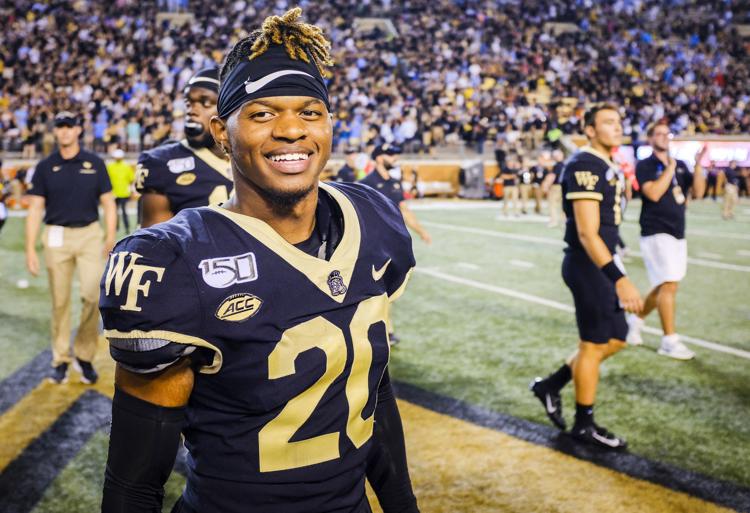 Clawson was knocking on wood when he said it, but after the win against Boston College he noted that the Deacons have been fortunate to stay relatively healthy this season.
"As the year has gone on, we've lost guys. But then it always seems like we'll get this guy back or that guy back, whether it be Tyler Williams or Kendall Hinton or Jaquarii Roberson," Clawson said. "We've had the fortune of health so far and hopefully that'll keep up."
The most-significant injury of note for next week is probably safety Coby Davis, who injured his hamstring in the North Carolina game and hasn't played since. In his absence, Traveon Redd and Trey Rucker played most of the free safety snaps against Elon and Boston College.
It'll be worth checking on the status of Sulaiman Kamara, who sustained an apparent knee injury against Boston College. He has 12 tackles this season. Fellow defensive tackle Rondell Bothroyd also sustained an apparent injury against the Eagles, but he appeared to be OK after the game.
Third-down awareness
It's tough for Wake Forest's defensive players to pay close attention to the offense when it's on the field, and vice versa, because coaches are installing adjustments and such on the sideline.
That didn't stop senior linebacker Justin Strnad from seeing all three third-down conversions on Wake Forest's final offensive possession at Boston College, when the Deacons ate up more than six minutes in a crucial situation.
"Oh no, every third down I stand up — Coach will be making adjustments and I stand up and watch," Strnad said. "It's so cool to see them come (up) clutch on so many third-down plays. … Every first down you pick up, that's another couple of minutes."
Dayton Diemel appreciation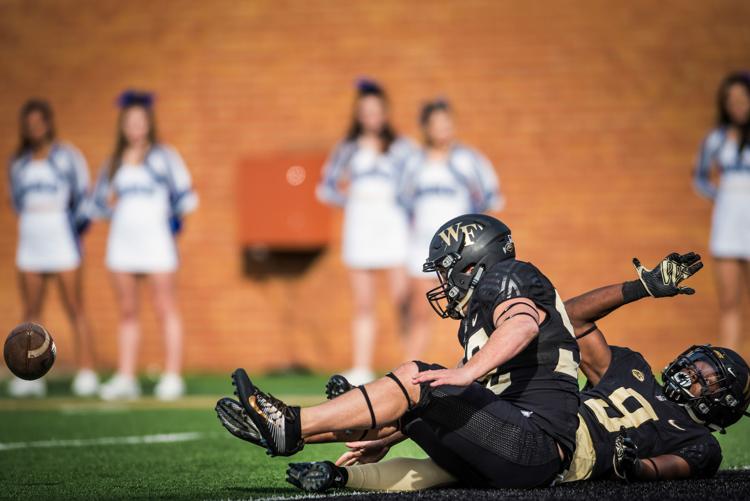 Wake Forest's senior long snapper isn't always visible, but he's certainly appreciated.
Dayton Diemel, a senior from Hudson, Wis., has had 427 successful snaps in his career without one that has caused a bumbled punt or blown field goal or PAT.
It's a good thing he's not superstitious.
"Not really, no," Diemel said earlier this season when asked if he's superstitious. "I like to do things in a routine. Coach Clawson talks about that, successful people have a routine. If I don't get one thing the same, it's not going to mess with me at all."
Diemel joined the team as a walk-on before the 2016 season and was inserted about halfway through that season. His first appearance was at Florida State in front of 80,000 fans — roughly six times the size of his hometown, which he said helped him block everything out and focus.
Since then, he's handled long-snapping duties for punts, field goals and PATs. In the summer of 2017, he was awarded a scholarship.
There wasn't a video to go along with it, as seems common on social media — which is the way Diemel preferred.
"Coach brought me in, he told me. And I don't really need anything flashy," Diemel said. "But, I've got goose bumps right now. It was an amazing moment to learn that I finally had that scholarship."
Redshirt tracker
Wake Forest has already played four freshmen in five games, removing the chance they redshirt this season.
Isaiah Essissima, Shamar McCollum, Trey Rucker and Kenneth Walker III have played in each game, with Rucker the only one among them who has started a game (against Elon). Walker leads the Deacons with 318 rushing yards, Rucker has 15 tackles and an interception, McCollum has 11 tackles, two sacks and 2½ tackles for loss and Essissima has three tackles.
The other four freshmen who have played have appeared in one game each. They are: Chase Jones, Michael Kern, Zach Ranson and A.J. Williams.
There's one notable non-freshman who hasn't had a redshirt season and hasn't played this season — quarterback Sam Hartman. Clawson has said the Deacons are trying to hold off on playing Hartman this season so as to preserve a redshirt season — but that an injury to Jamie Newman would insert Hartman back into the starting role.