CHARLOTTE — Wake Forest was represented at the ACC's basketball media day by senior guards Brandon Childress and Andrien White and Coach Danny Manning on Tuesday at the Charlotte Marriott City Center.
The three talked about what it would mean for Wake Forest to take the next step, but that's not all they talked about.
Here are a few notable items from what they said:
A more unified team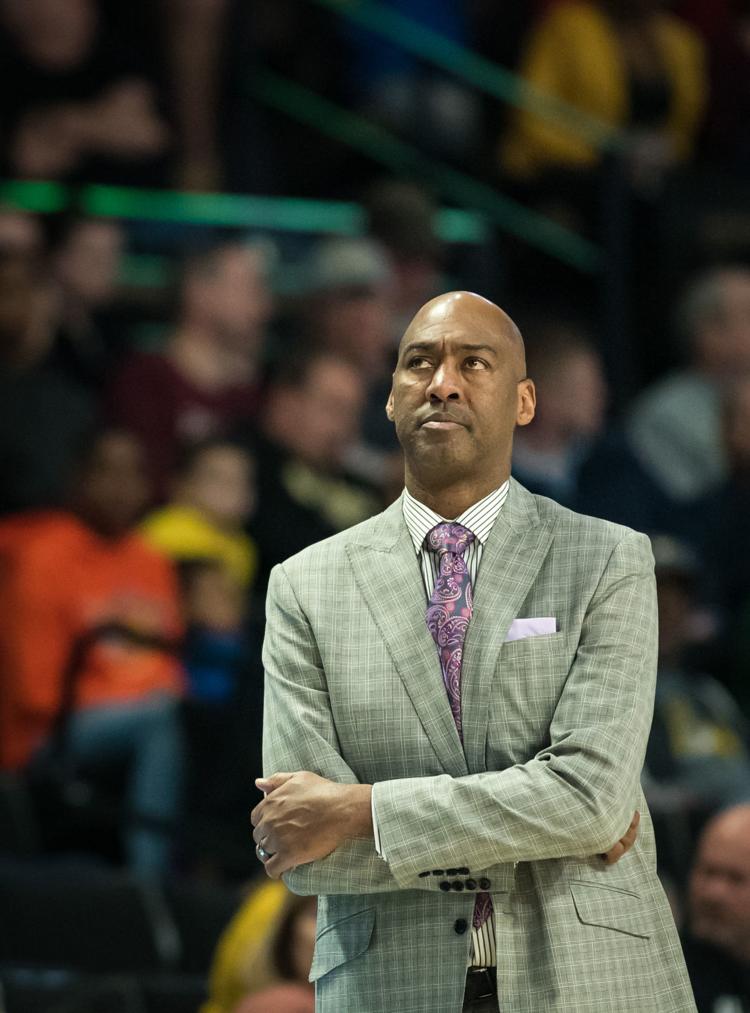 As losses piled up on Wake Forest during the 2018-19 season, the Deacons formed a closer bond, senior guard Andrien White said Tuesday.
"A lot of times when you hit hard times, lose a few games and things aren't going well, guys get in slumps and things like that, guys start to go away from each other," White said at the ACC's preseason media day. "This team really started to come together, which is a big step."
That's the opposite of what happened in the previous season — both held the same 11-20 record — and now the Deacons' chemistry is even better, Coach Danny Manning said.
"I think last year's team was closer than the team the year before that. I think this year's team is closer than last year's team. You get that when you have older players," Manning said. "This is probably one of the closer teams that we've ever had in terms of all these guys being on the same page and united."
Manning and the Deacons bring in a four-player freshman class, but he said this will be the first time in "some time" that he won't have to throw a freshman "to the fire and depend on them night in and night out."
Charlotte homecoming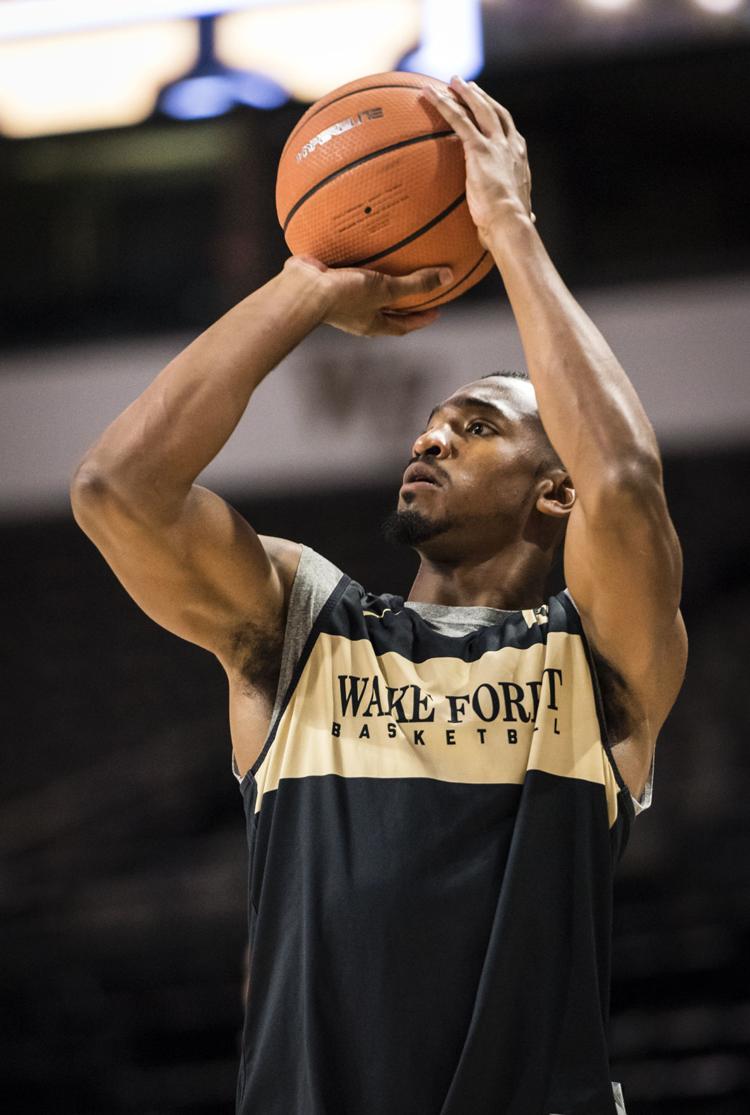 White's trip to Charlotte for media day was a homecoming to where he spent three seasons playing for Charlotte. He scored more than 1,000 points in his career with the 49ers and averaged 15.0 points and 4.8 rebounds per game in his final season.
Wake Forest's schedule this season will present a couple of homecomings for White, a native of Richmond, Va., who played his final season of high school basketball at Quality Education Academy of Winston-Salem.
The Deacons play at Charlotte on Nov. 17, and play Davidson on Nov. 22 at Spectrum Center.
"Charlotte has a special place in my heart, and it's been a great experience here," White said. "It'll definitely be great, I've loved that place, the first place that I ever played. I mean, it's going to be fun seeing some familiar faces. It's almost overwhelming to come back and play, I think, the last home-and-away game of this series. I'm very excited and looking forward to it."
White has also played in the Hornets' arena before, during his freshman season at Charlotte and after his final season with the 49ers, when he went through NBA Draft workouts for the Hornets before deciding to transfer to Wake Forest.
Players faced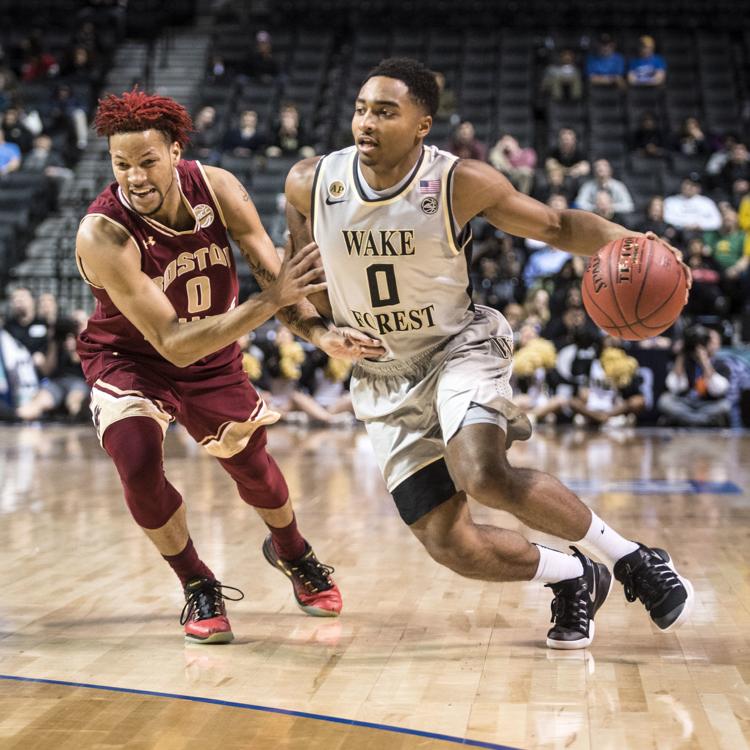 Brandon Childress has joked about not wanting to address the impending end of his collegiate career, that he's not ready to partake in Senior Day festivities or even ponder that, yet.
But as Childress, the only senior who has spent his entire career at Wake Forest, it brings things into perspective when he lists the guards he's played against in his career.
"My freshman year, the guards at Carolina were Joel Berry and Nate Britt. They won the championship that year. You go to Duke, you've got Luke Kennard, Grayson Allen," Childress said. "Boston College had Jerome Robinson and Ky Bowman. Go to Louisville, you've got Donovan Mitchell."
He continued, naming Syracuse's John Gillon and Andrew White (brother of current Deacon Andrien White), Virginia's London Perrantes, Ty Jerome and Kyle Guy and Virginia Tech's Justin Robinson.