As far as season openers go, this one had a bit of everything for Wake Forest's baseball team.
The totality of it wasn't capped until Chris Lanzilli's walk-off home run with two outs in the ninth, giving the Deacons a 4-3 win against Seton Hall on Friday at David F. Couch Ballpark.
"There was never a moment where we weren't expecting a win," Lanzilli said. "We were always expecting a win, and … we were just happy to get those first at-bats out of the way."
Indeed, on a crisp day in which the temperature never approached 60 degrees with winds swirling across the field, hits were hard to come by.
And with some high expectations, the Deacons were pressing a bit, too.
"I knew the guys offensively would probably be a little tight in this game," Coach Tom Walter said. "I felt like we were maybe trying to do a little too much, especially on a day when the wind is blowing in like that. Too many balls in the air, too many strikeouts."
On a day when the Deacons managed only seven hits — two apiece by catcher Brendan Tinsman, newcomer William Simoneit and Lanzilli, and one from Michael Turconi — it was defense and pitching that made this game winnable in the ninth.
Lanzilli's blast of a high-and-away fastball over the right-field fence ended an afternoon that saw the Deacons operate on something akin to a tightrope — or, more specifically, saw the Deacons prevent at least three runs with key defensive plays in the outfield.
Seton Hall scored the game's first run in the fourth, but a throw from left fielder Michael Ludowig and tag by Tinsman to cut down Staus Pokrovsky at the plate prevented further damage.
"That tag play by Tinsman on the first one was a tough play and Tins kind of did a really good job on that one," Walter said.
The Ludowig-to-Tinsman connection worked again in the fifth, cutting down Jerry Huntzinger at the plate for the second out and keeping the deficit at 2-0. That one didn't need a dramatic tag.
And then came a play of which Walter said, "You can't make a better play than that." With such an experienced lineup — seven of nine starters started at least 40 games last year — it was the only freshman, outfielder Derek Crum, who made perhaps already the catch of the year.
With two outs and a runner at third in the seventh, Seton Hall had already tied the game at 3-3 in the inning. Steve Grober's drive into deep right-center field looked like the go-ahead hit until Crum's diving snag — full extension with a bit of a tumble at the end — near the warning track.
"I just reacted, I didn't really think about it. I was in the wrong spot, unfortunately, but I made up for it," Crum said.
Did he ever.
It was the first official defensive play of Crum's career, so let's add that to the lore of it. Lanzilli, playing in right field, had perhaps the best view of the play of anybody at The Couch, and chest-bumped Crum in celebration after he got to his feet.
"That catch was awesome. Especially with my vision, right there, I was pumped up," Lanzilli said. "He was very — he was stressed out all the way. I don't know how he caught the ball, but he did."
Sophomore Ryan Cusick pitched 5⅔ innings with a career-high 10 strikeouts, but that went hand-in-hand with his six walks to drive up his pitch count. He exited after 101 pitches, and senior Tyler Witt pitched 2⅓, allowing one run and one hit. Redshirt freshman Shane Smith pitched the ninth and got the win, striking out two without allowing a base-runner.
"Seton Hall's pitchers fouled some tough pitches off and again, I think that's something that as the season goes on — first start, adrenaline is pumping a little bit, so I think that's something he'll settle in," Walter said of Cusick. "They weren't putting a lot of balls in play, so it was kind of lengthening those at-bats and they got three times through the order, they saw a ton of him.
"Again, a win is a win."
The game was moved up two hours to accommodate Illinois, which was slated to play UW Milwaukee before the Deacons' opener. But Illinois had travel complications leaving Chicago, and didn't get to Winston-Salem until about 5:10 a.m. Friday — and so its game was pushed back to later Friday night.
Wake Forest v. Seton Hall baseball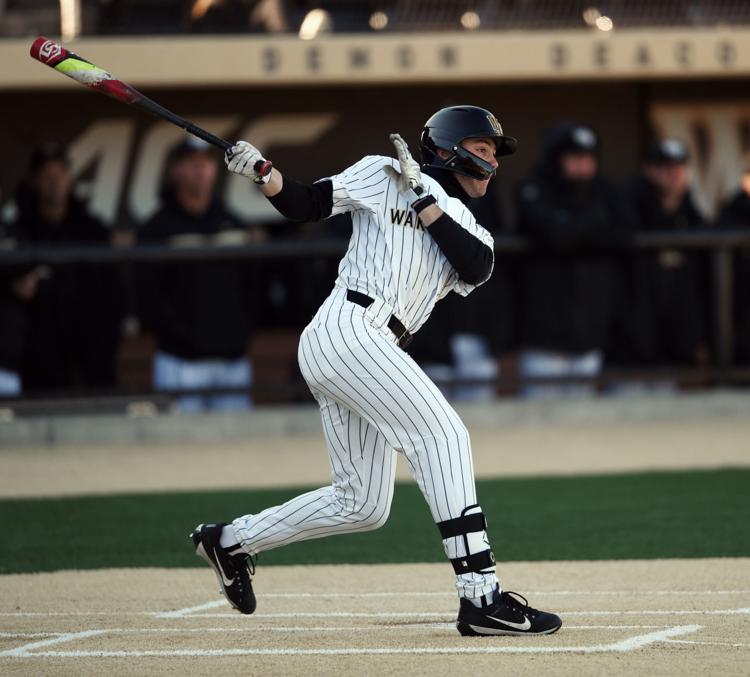 Wake Forest v. Seton Hall baseball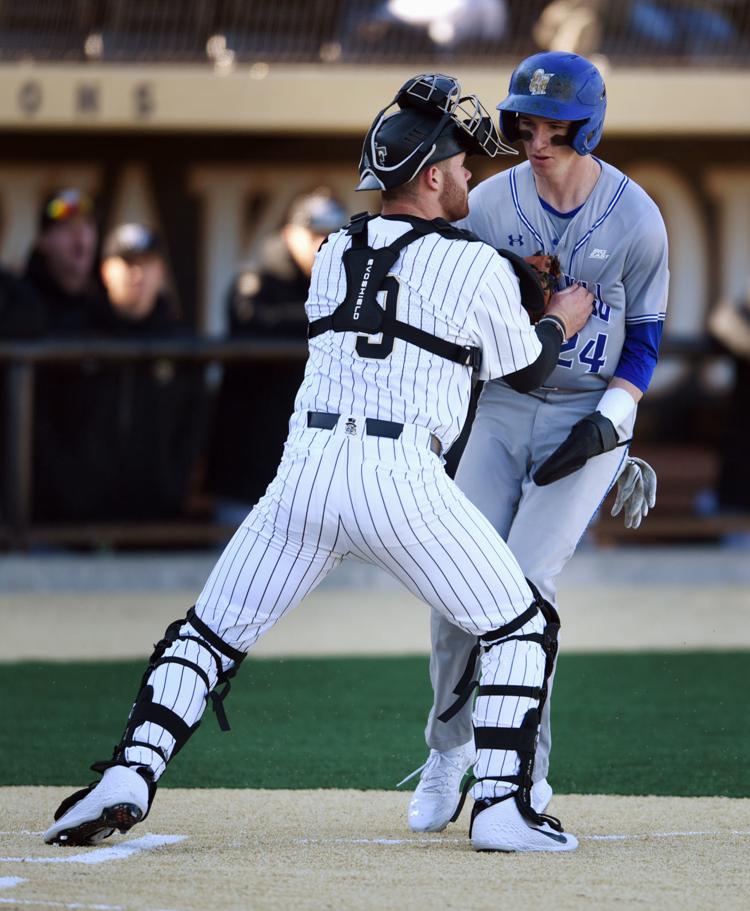 Wake Forest v. Seton Hall baseball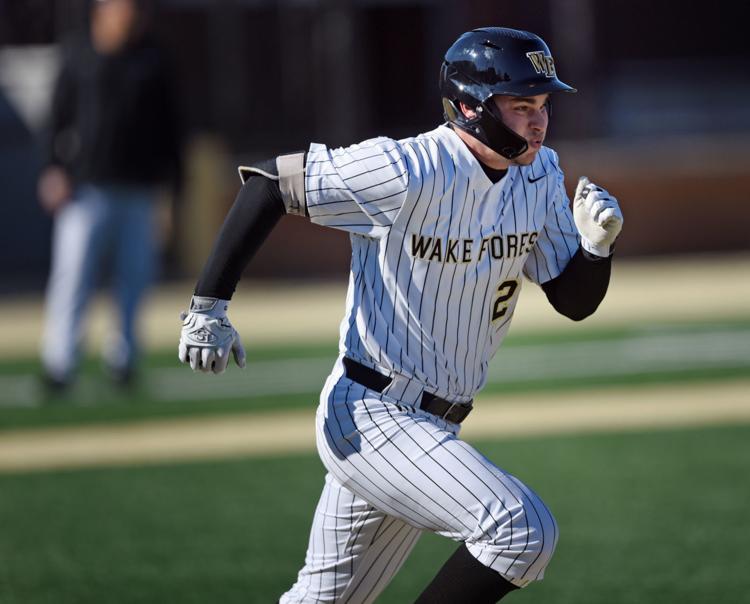 Wake Forest v. Seton Hall baseball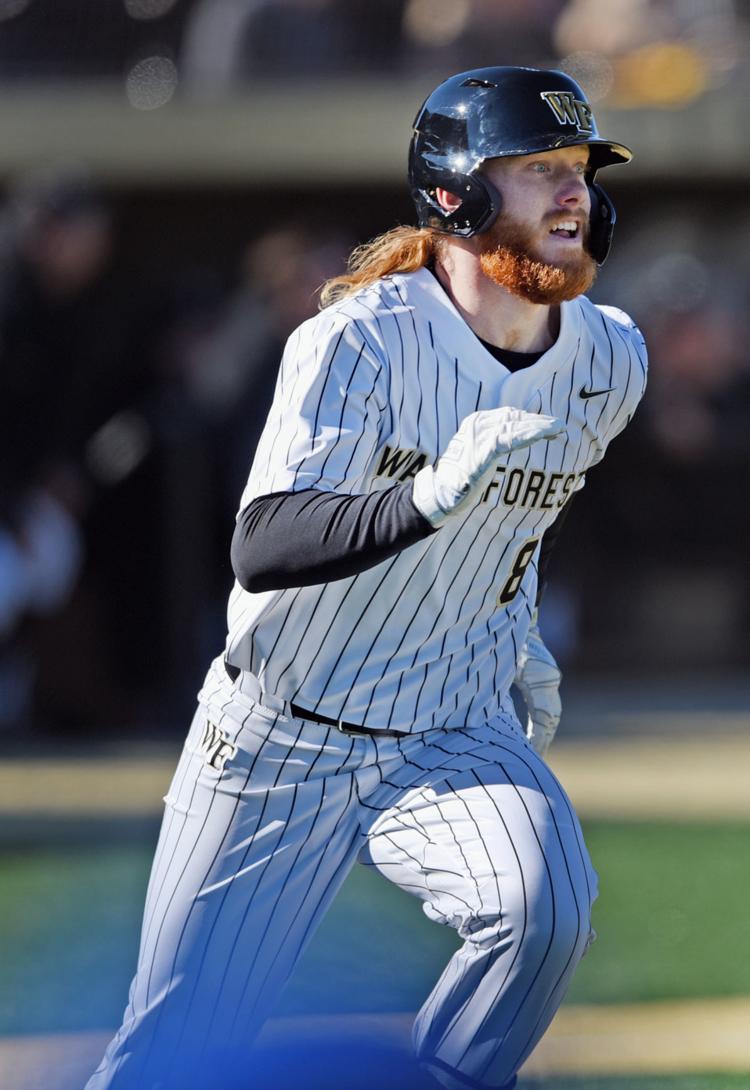 Wake Forest v. Seton Hall baseball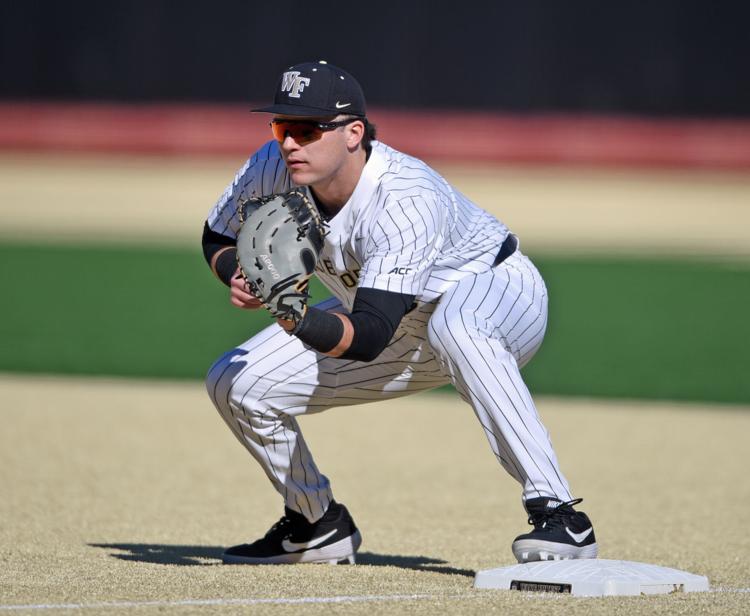 Wake Forest v. Seton Hall baseball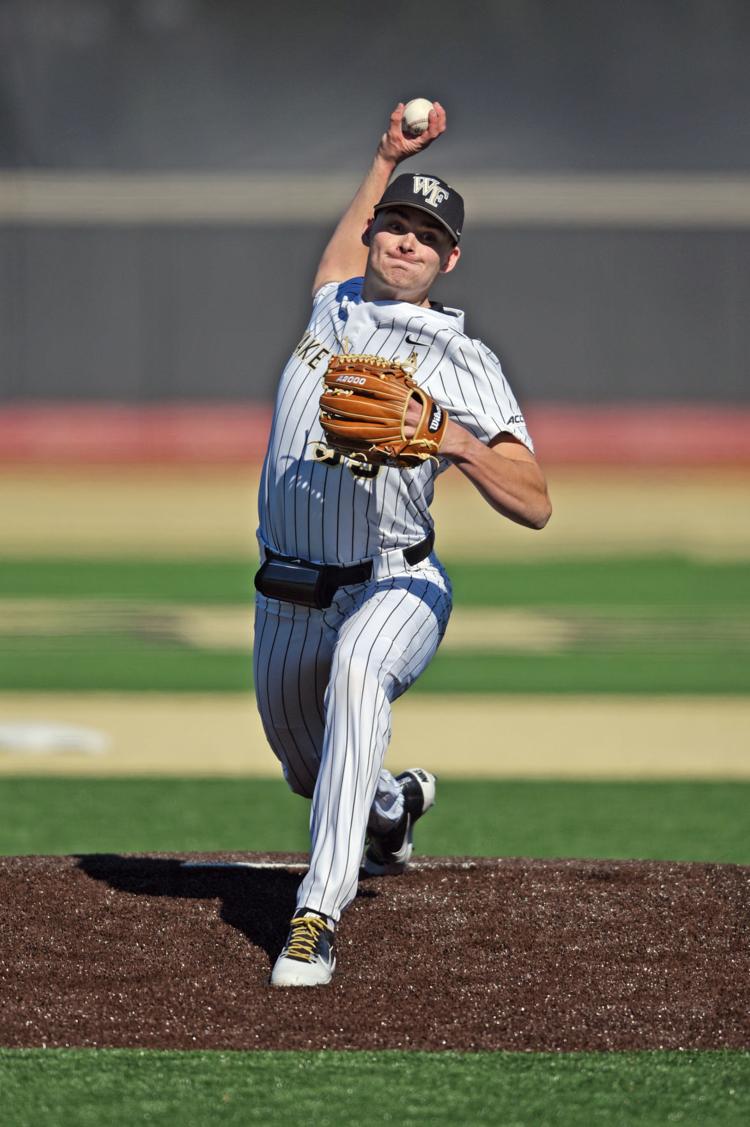 Wake Forest v. Seton Hall baseball
Wake Forest v. Seton Hall baseball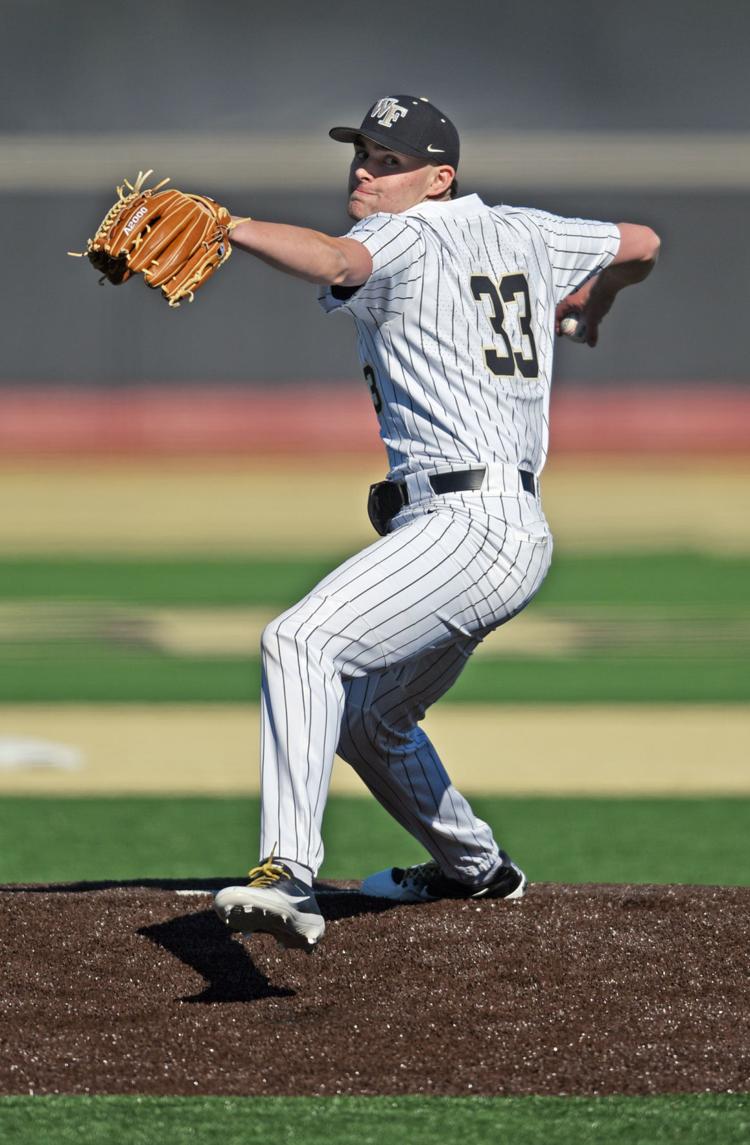 Wake Forest v. Seton Hall baseball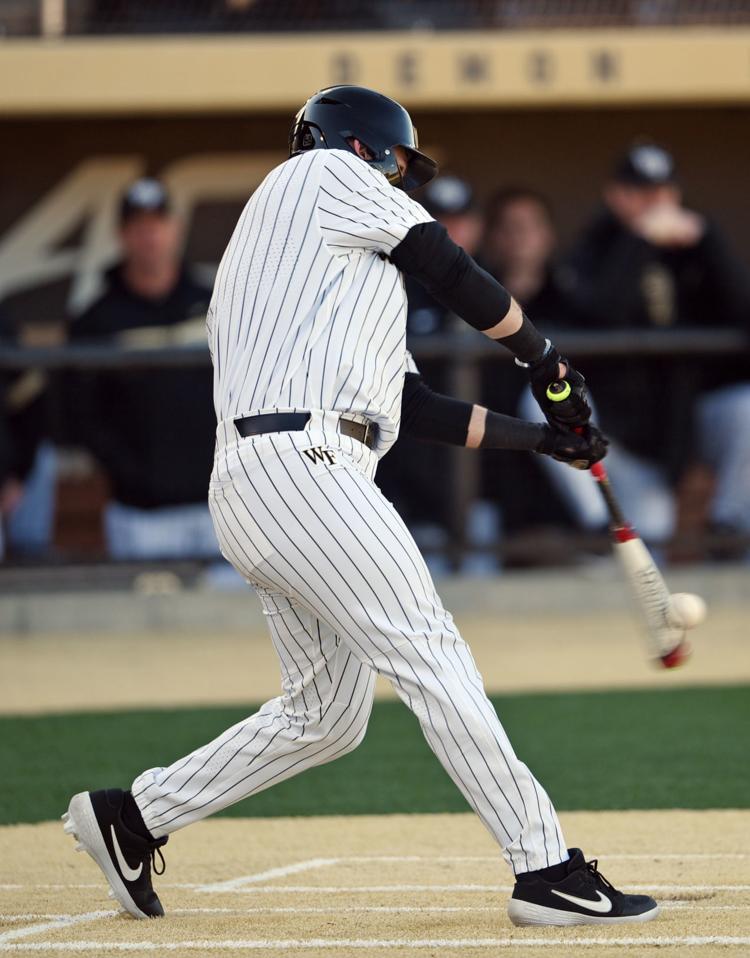 Wake Forest v. Seton Hall baseball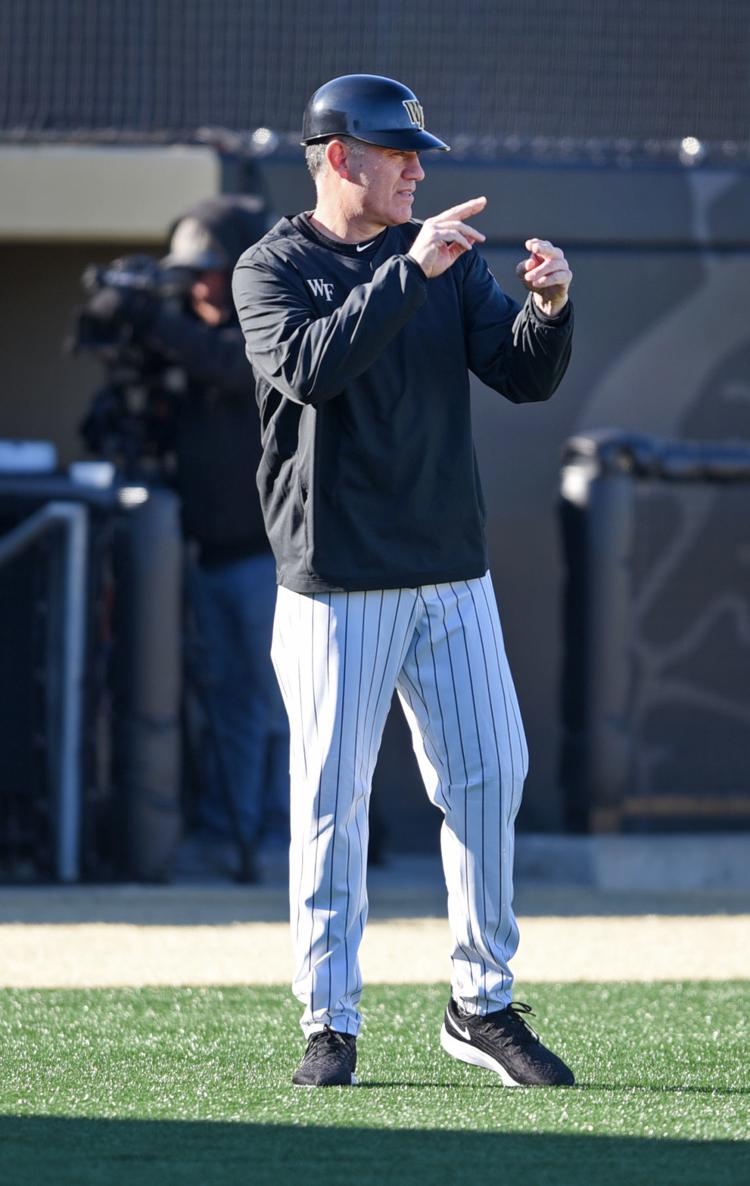 Wake Forest v. Seton Hall baseball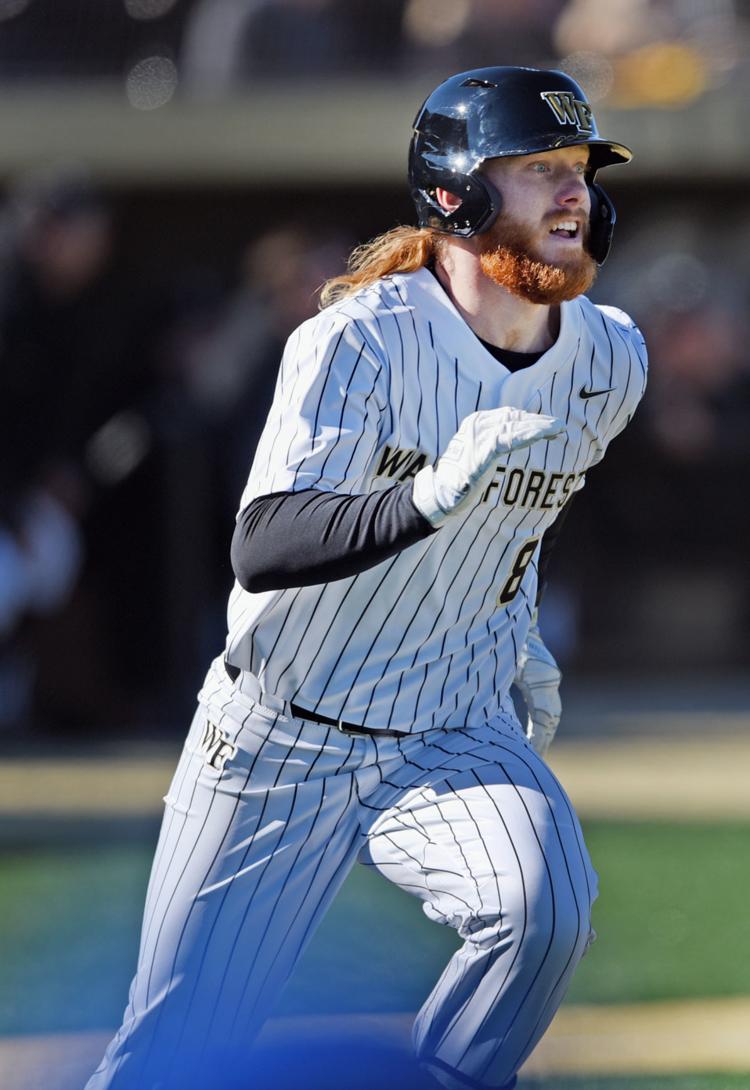 Wake Forest v. Seton Hall baseball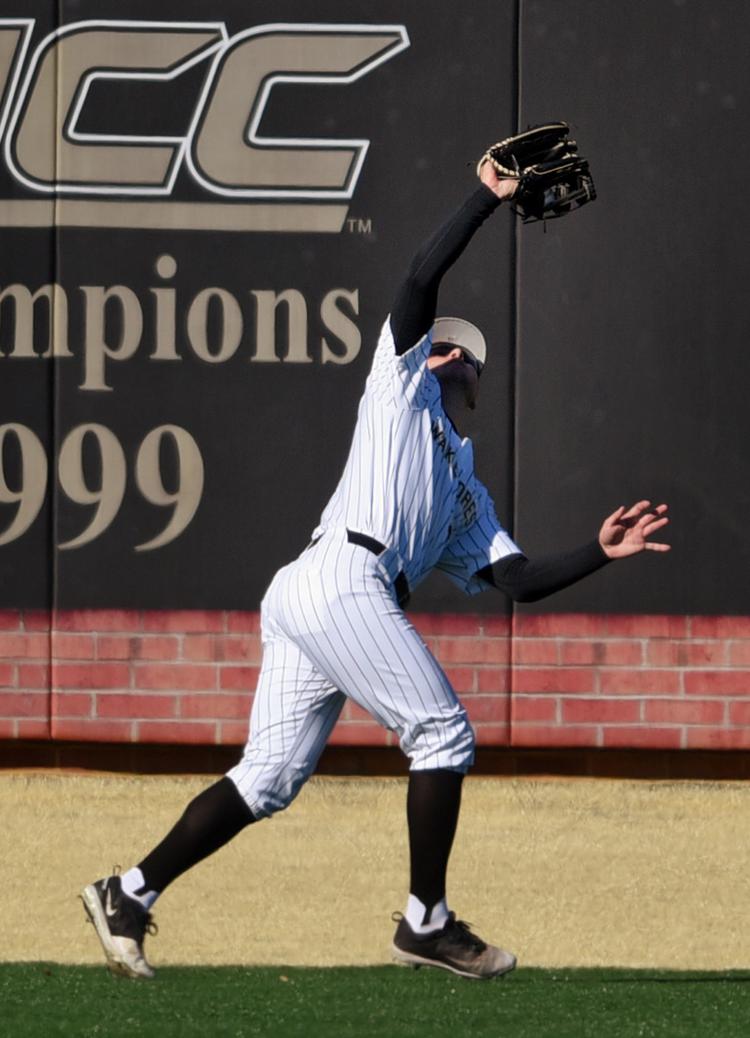 Wake Forest v. Seton Hall baseball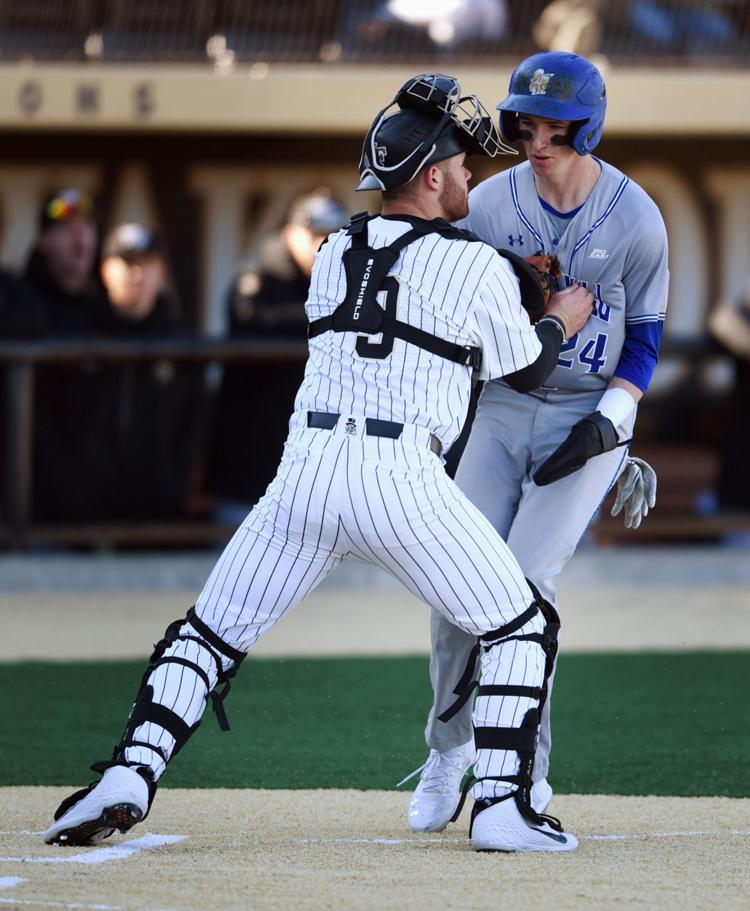 Wake Forest v. Seton Hall baseball