Wake Forest football opened fall camp six days ago. Here are 10 things we've learned so far.
Wake Forest's football team is one week into its fall camp, with Wednesday marking the first day off after six straight practices.
The Deacons have a shorter injury report because of a new approach to workload, position battles being waged other than at quarterback, and they will be back on the field Thursday morning for another stretch of six straight days on the field.
Here are 10 things we've seen so far from the Deacons:
1. Ja'Corey Johns emerging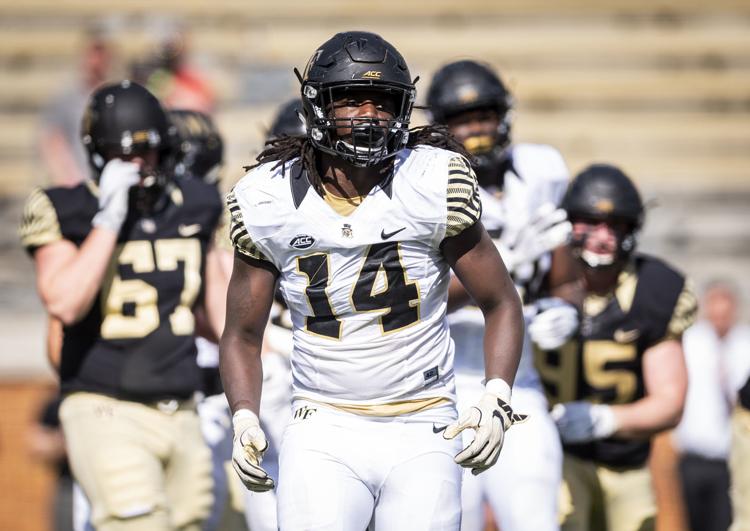 After spring practices, Shamar McCollum seemed to be the odds-on favorite to start at the defensive end spot opposite Boogie Basham. And it was reasonable to believe Manny Walker was McCollum's backup.
After a week, it's clear Johns — the 6-4, 245-pound native of Cartersville, Ga. — is in line to start.
"He's close to 250 pounds and runs like a linebacker and I think he's really starting to take steps and strides," defensive line coach Dave Cohen said of Johns.
Johns was limited by injuries in the spring, and is now healthy and able to display athleticism that the Deacons need on their defensive line.
2. Safety rotation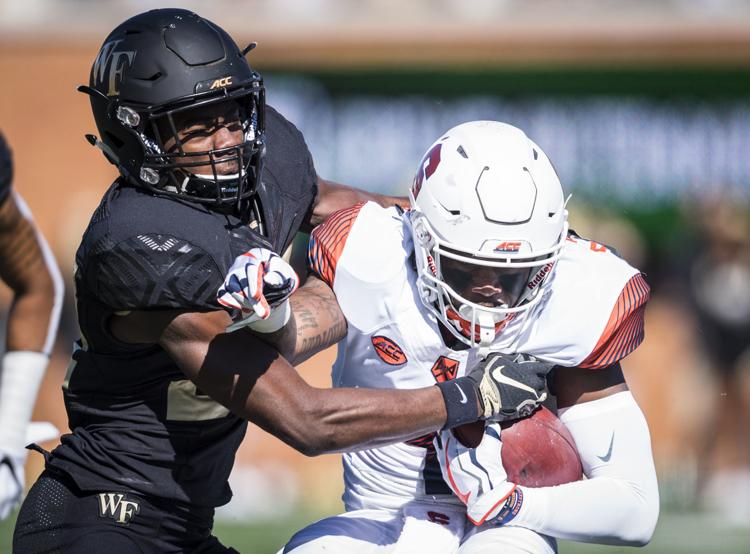 The position benefiting most from a cleaner bill of health is probably safety.
Wake Forest has been rotating five safeties with the first-team defense, often playing three at time and sometimes four. Coby Davis, Nasir Greer and Zion Keith have predominantly lined up deep, while Luke Masterson and Traveon Redd have rotated between lining up deep and at the nickel position. Davis, Greer and Keith were all sidelined by various injuries and didn't play in the spring game.
"Our goal is to get five to six guys playable that we can roll. You lost two guys that played almost every snap in Chuck Wade and Cam Glenn, and now you've got some guys back healthy," Coach Dave Clawson said. "Between Keegan Good and Trey Rucker and A.J. Williams, we'd love to get one or two of those guys into the mix."
3. Kickoff battle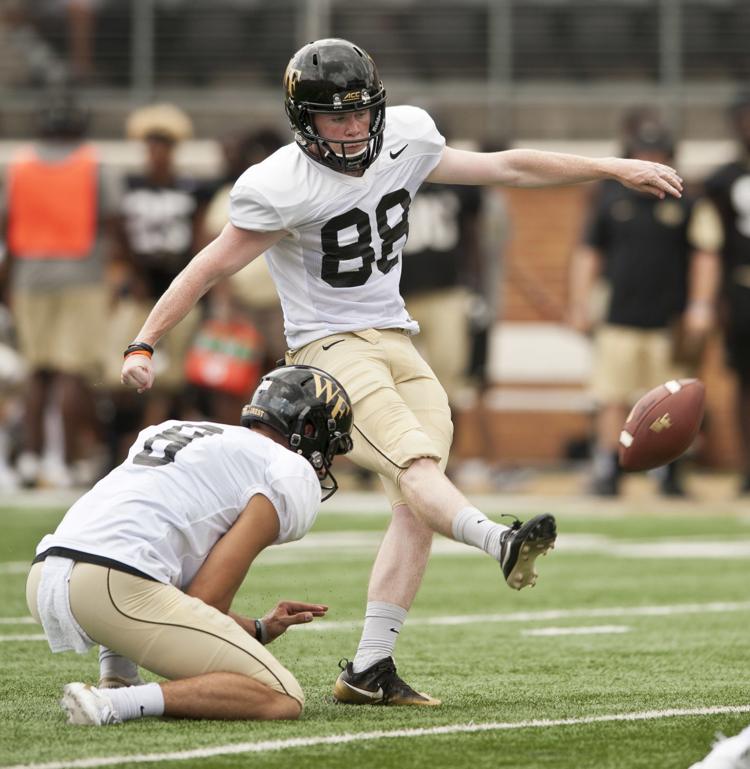 Wake Forest's quest to find which kicker will handle kickoff duties is a three-player competition between sophomore kicker Nick Sciba, redshirt sophomore walk-on Zach Murphy and freshman Ivan Mora.
"We don't want to have to cover. We want to kick it in the end zone and get a touchback," Clawson said. "Now, there are weeks, depending on the opponent, you may want to get a high kick and have it inside the numbers. … But with that, you're always flirting with kicking it out of bounds and giving it to them at the 35."
4. No. 3 QB battle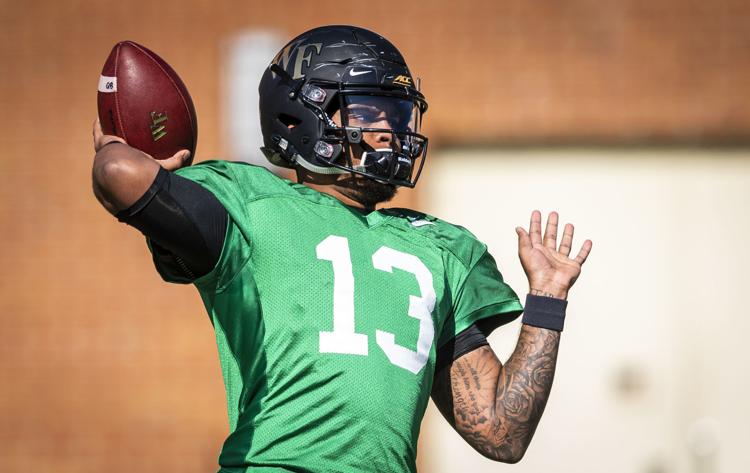 Picking either Jamie Newman or Sam Hartman as the starting quarterback isn't the only decision Clawson will make at this position.
The No. 3 quarterback will either be redshirt sophomore Tayvon Bowers or freshman Michael Kern, who enrolled in January. Bowers earned rave reviews early in camp for transforming his body, while Kern enters listed at 175 pounds — 10 less than Hartman played at last season. Both have had good moments with the third-team offense during practices.
5. Freshman receivers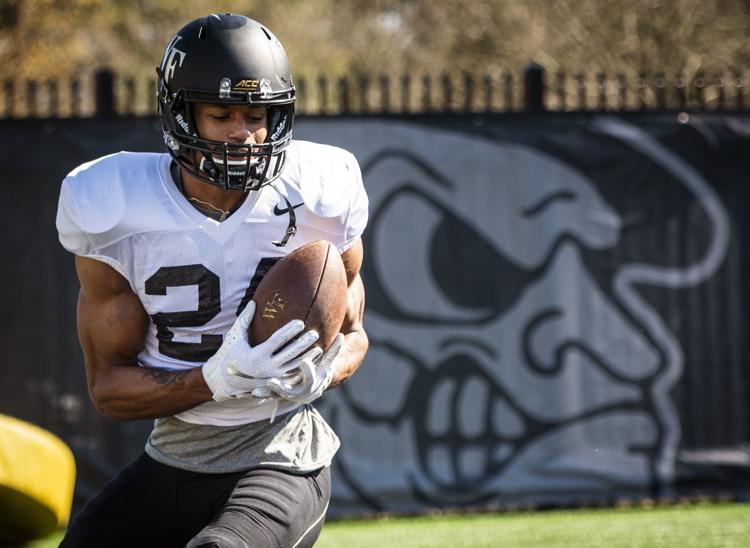 Clawson said two positions the Deacons want to have freshmen show they deserve playing time are receiver and running back (more on the latter later).
Of Wake Forest's three freshman receivers, Nolan Groulx seems to have the best grasp of the playbook and Donavon Greene seems to have the best physical attributes.
"(Groulx is) a guy kind of like (Alex) Bachman that's going to learn the (slot) position and learn the outside position, and then it's just a matter of how the upperclass guys do that defines his role," receivers coach Kevin Higgins said. "Donavon certainly has a lot of ability, ran a 4.52, jumped 42 inches, but it's so different for him from a small (high school) coming to this level.
"Everything is different, the speed of the game, learning how to work, and the biggest thing of course, just learning the playbook."
6. Justin Strnad the student
Wake Forest's senior linebacker and captain had Tuesday morning's practice off, and he circulated around the field lending an extra set of eyes where he could. Strnad also spent a good deal of time talking with newly hired defensive analyst Jim Hofher, who was added to the staff last month and is entering his 41st year in college football coaching.
"I got a chance to meet him the first day of camp or so, and then I was just picking his brain (Tuesday), trying to learn things from him and talk to him about his experience coaching," Strnad said.
7. No. 3 running back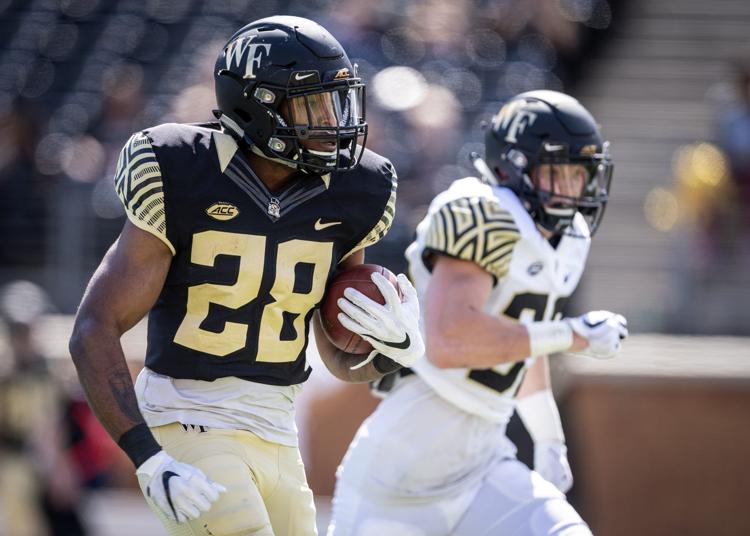 Cade Carney is entrenched as the starting running back, but he has been limited as he still recovers from shoulder surgery in the spring. Christian Beal-Smith will be the No. 2 running back, and after him is a four-player race for the third spot.
Redshirt junior DeAndre' Delaney is the oldest player of the quartet battling for the third spot. Redshirt freshman Courtney McKinney is continuing to develop.
And then there are Kendrell Flowers and Kenneth Walker, two freshmen who have injected themselves into the competition. Walker has been the most impressive between the two — and perhaps of all four competing for the No. 3 spot.
"He's got very good patience. I think a lot of freshman running backs, because in high school they were faster than everybody, their tendency is to bounce everything and outrun everything," Clawson said of Walker. "And what he's shown a really good job of, of having patience, of letting a play develop and then not passing up the inside cut."
8. Original Beef Boys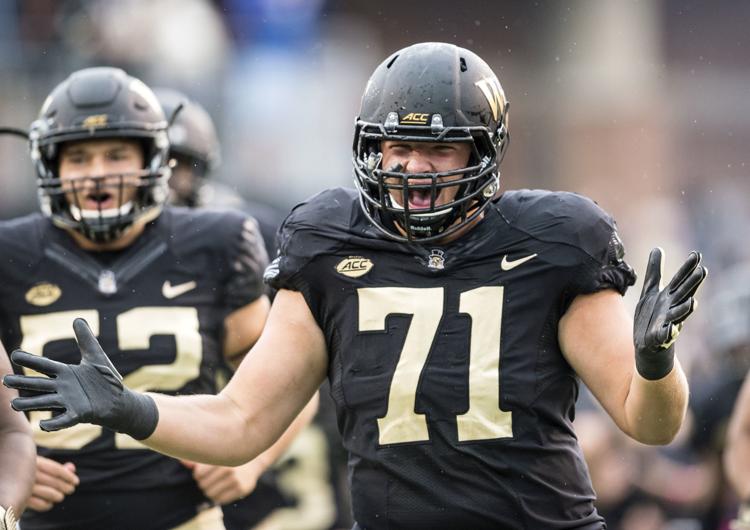 Justin Herron watched three offensive linemen that he entered Wake Forest with — Ryan Anderson, Phil Haynes and Patrick Osterhage — leave last season, while he took a medical redshirt.
But Herron isn't the only original Beef Boy left on the roster. The moniker started in the 2016 season — when Nathan Gilliam and Jake Benzinger were also on the roster.
"Having Nate and Jake here, there's still like, the original Beef Boys. So that's always fun," Herron said.
9. Clawson's jars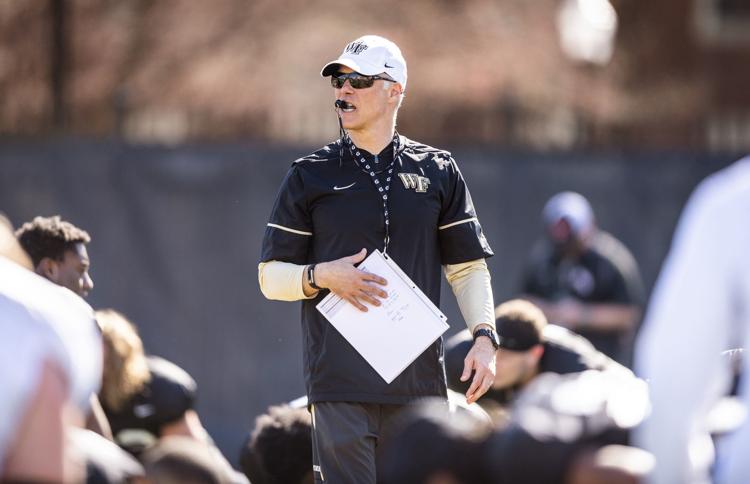 There's an imaginary shelf in Clawson's mind where the decisions for the various position battles rests in a jar.
"There's an old adage that if you have a decision or a problem or something major, you kind of just put it in a jar and you close the jar and you put it on the shelf," Clawson said. "There's a time when we're going to have to go and make a decision. Until that time comes, I'm just leaving that jar there."
In those jars are answers at starting quarterback, left guard, kickoffs, No. 3 quarterback, No. 3 running back, defensive line rotation and more.
10. Quarterbacks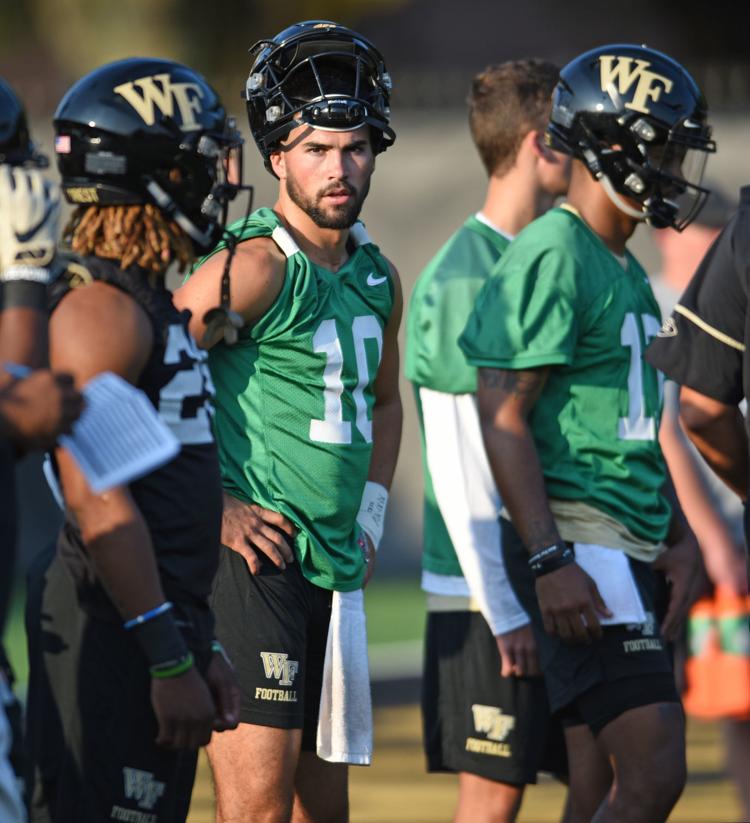 Wake Forest has the best kind of dilemma at quarterback as both Newman and Hartman have looked sharp.
The Deacons' first scrimmage is slated for Monday. It will be easier to gauge which, if either, has the upper hand by then.
Wake Forest First Day of Football Practice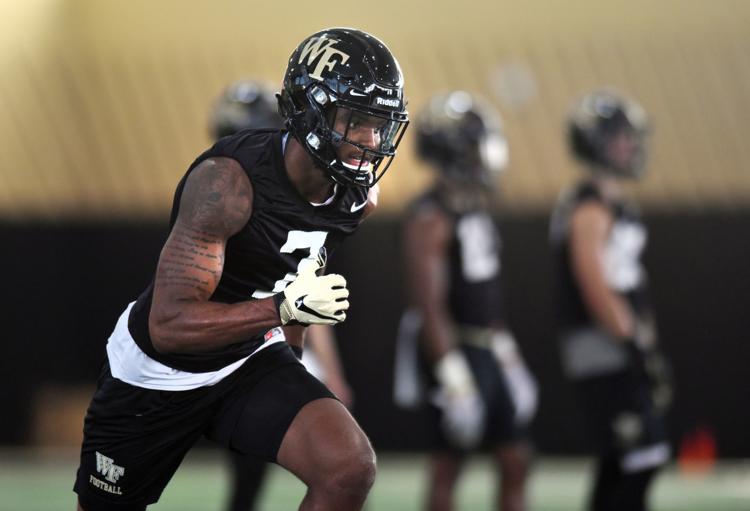 Wake Forest First Day of Football Practice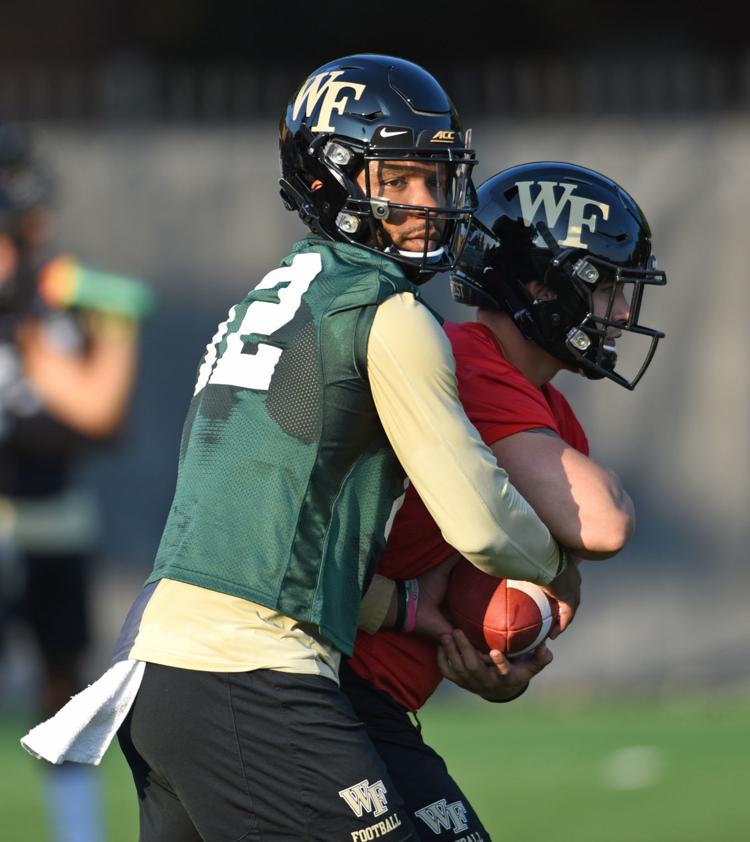 Wake Forest First Day of Football Practice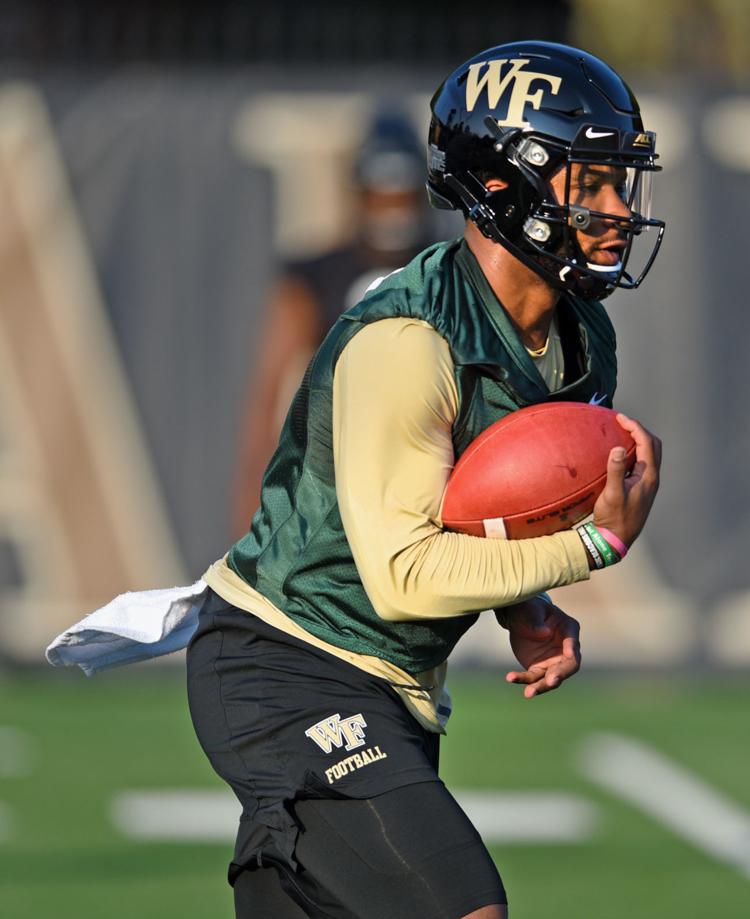 Wake Forest First Day of Football Practice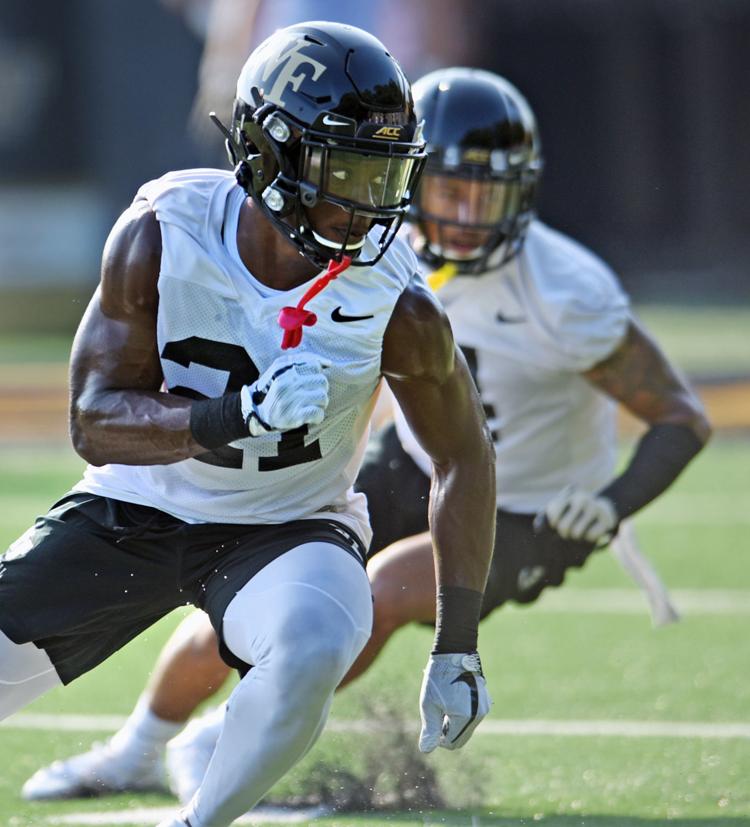 Wake Forest First Day of Football Practice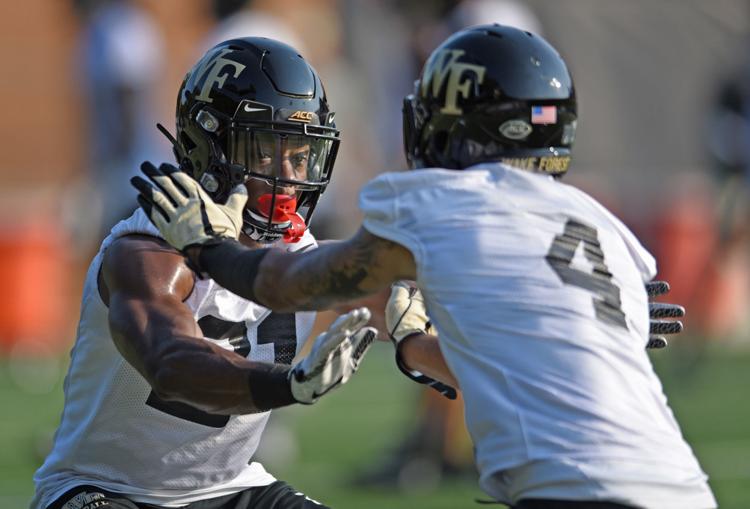 Wake Forest First Day of Football Practice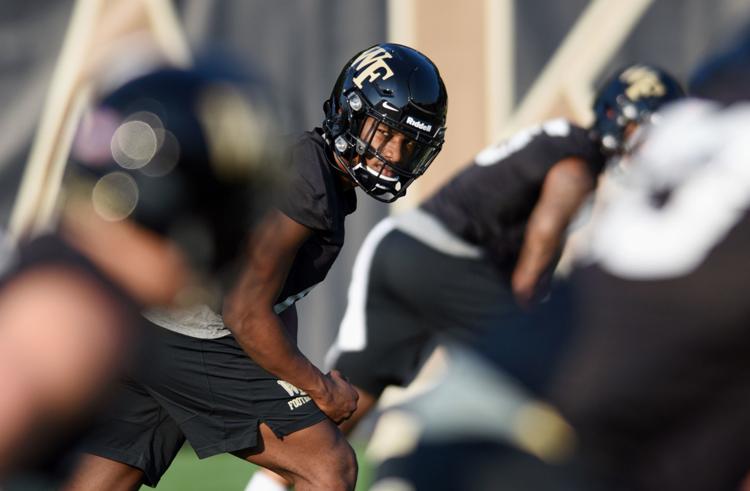 Wake Forest First Day of Football Practice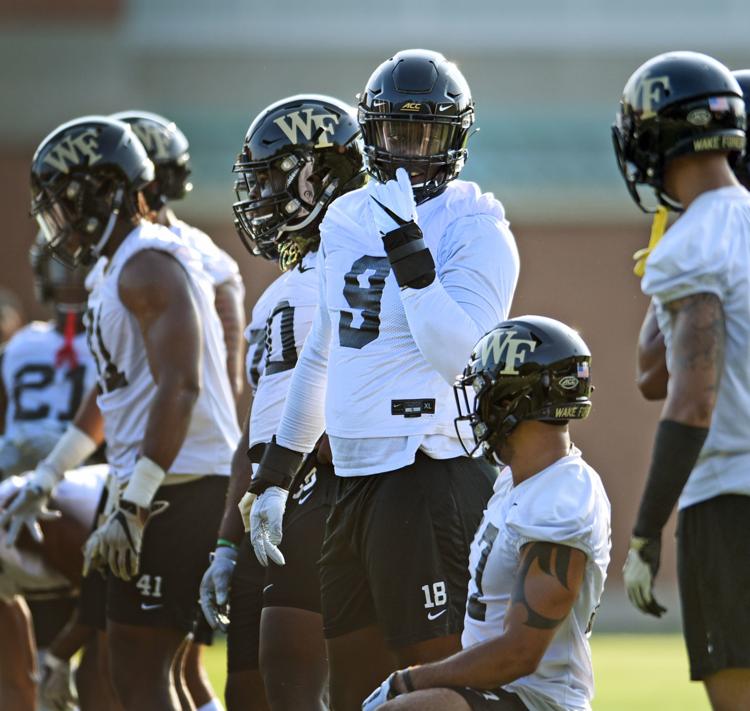 Wake Forest First Day of Football Practice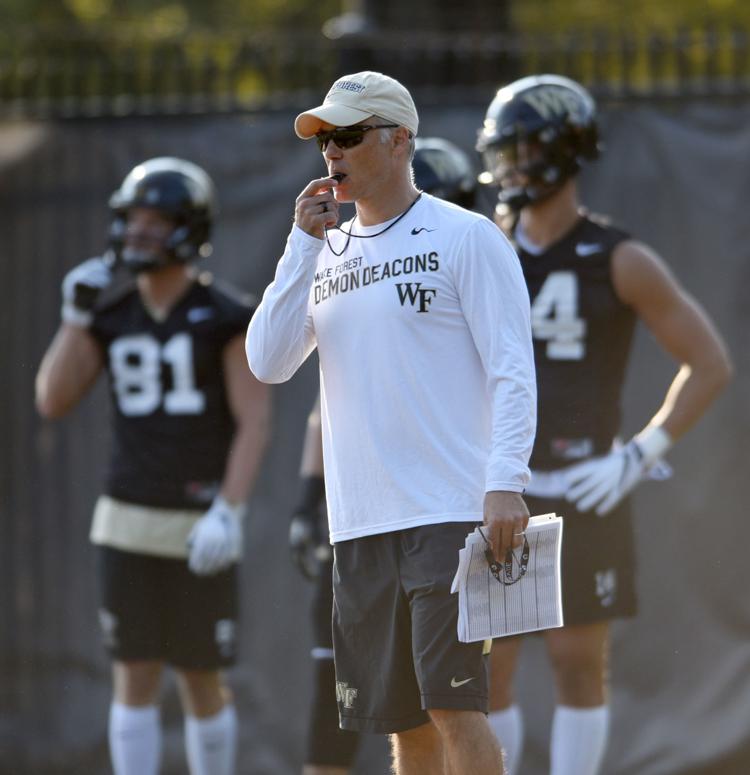 Wake Forest First Day of Football Practice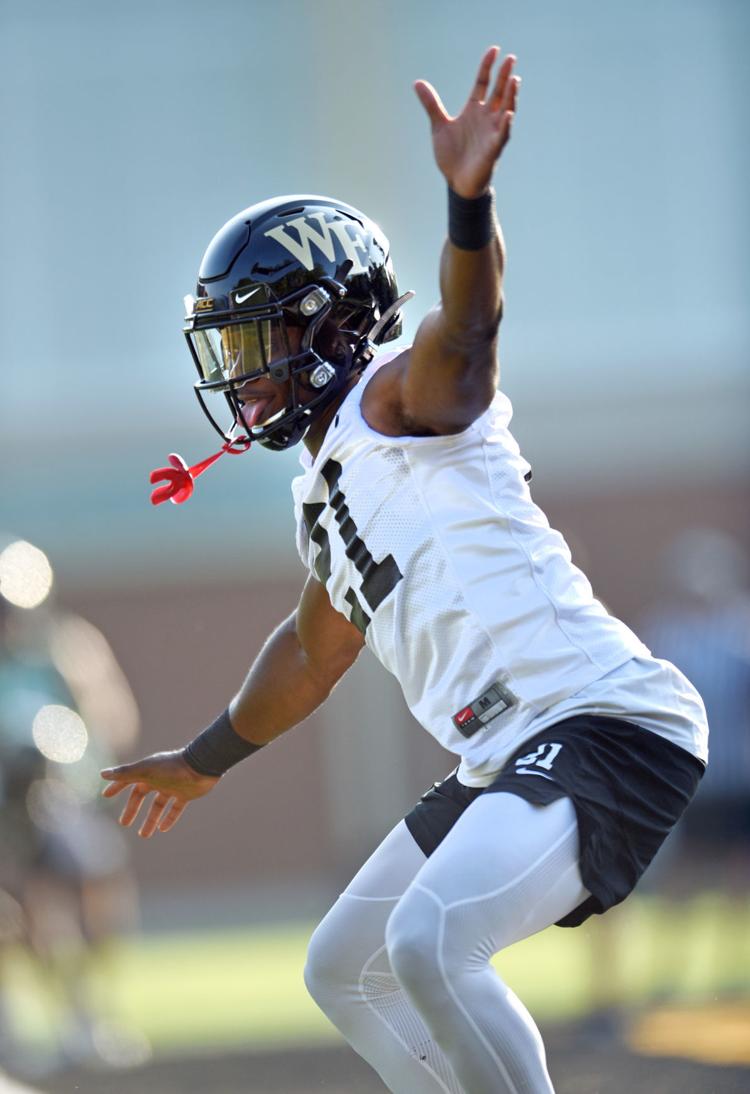 Wake Forest First Day of Football Practice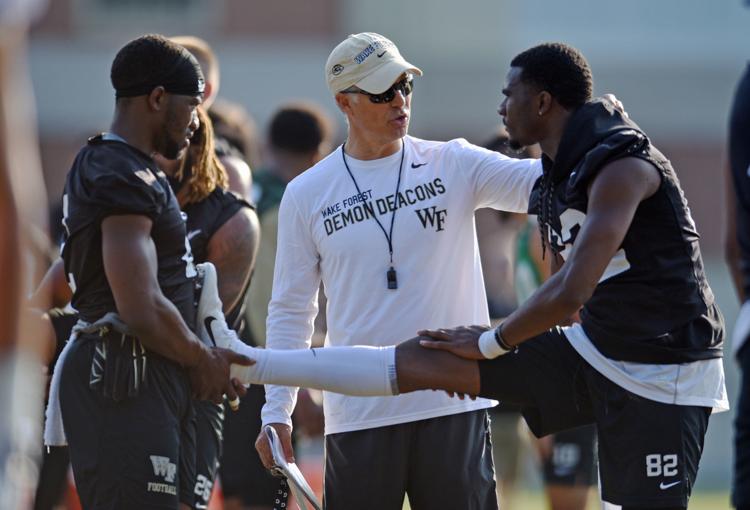 Wake Forest First Day of Football Practice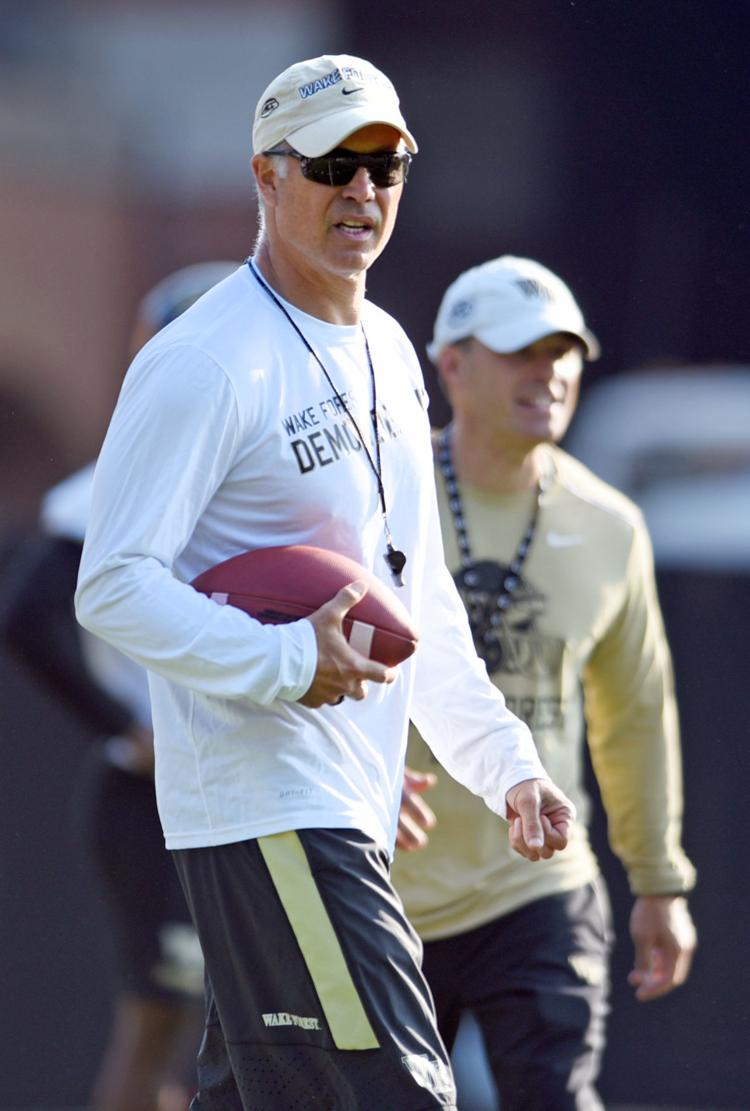 Wake Forest First Day of Football Practice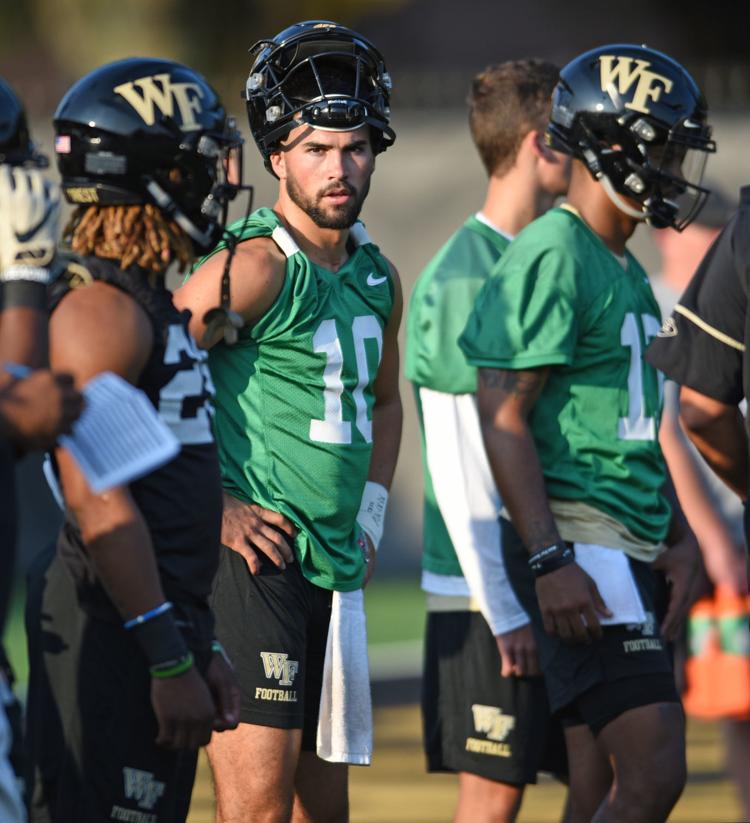 Wake Forest First Day of Football Practice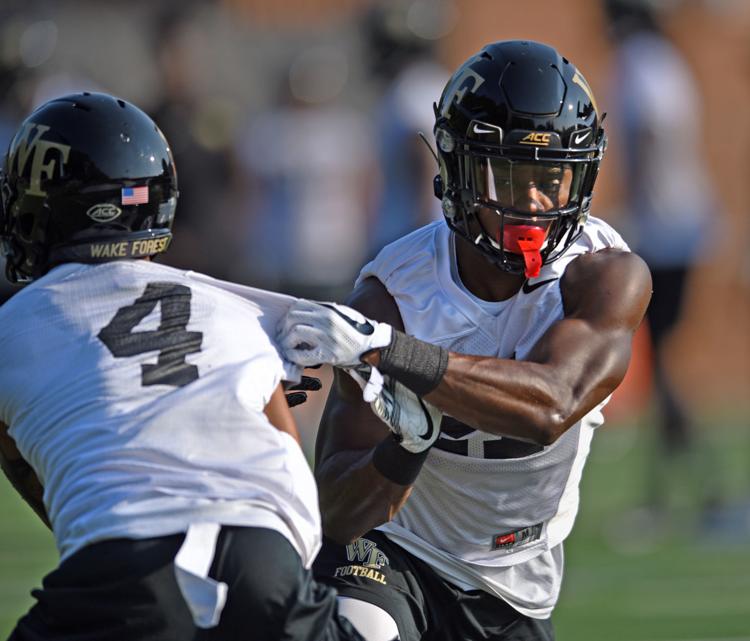 Wake Forest First Day of Football Practice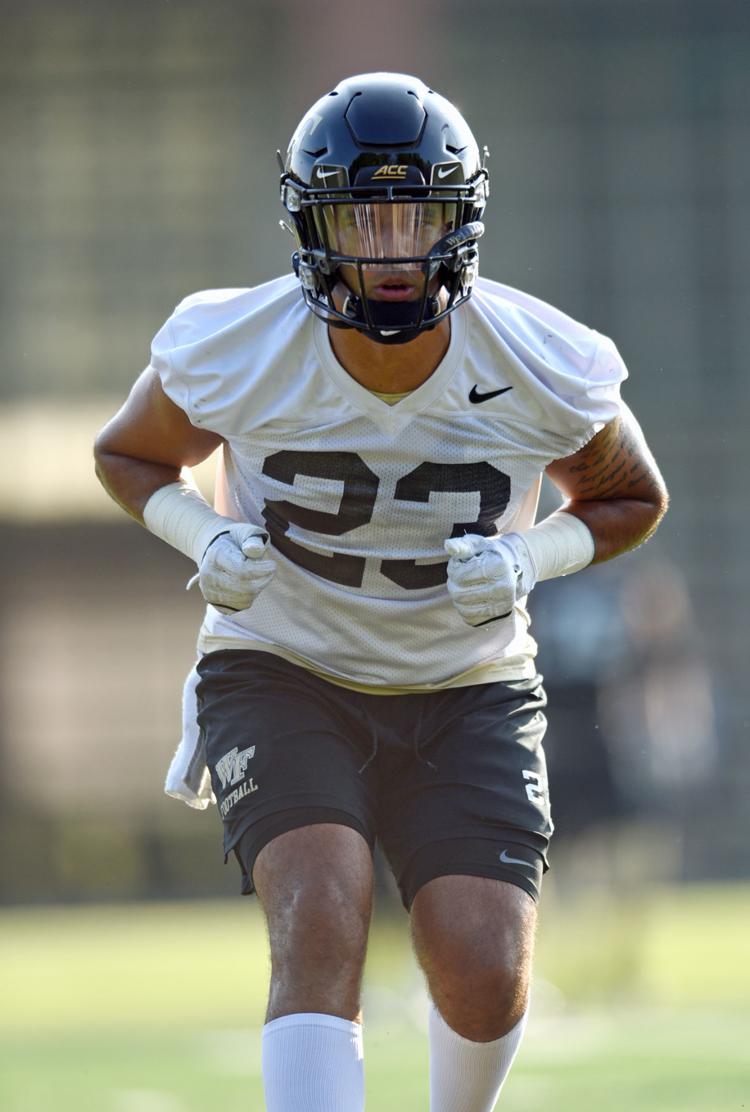 Wake Forest First Day of Football Practice
Wake Forest First Day of Football Practice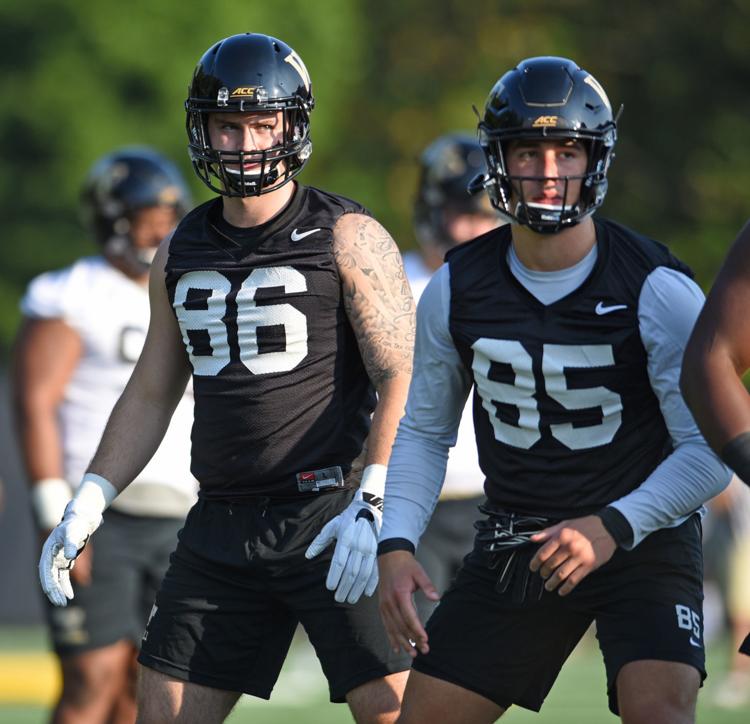 Wake Forest First Day of Football Practice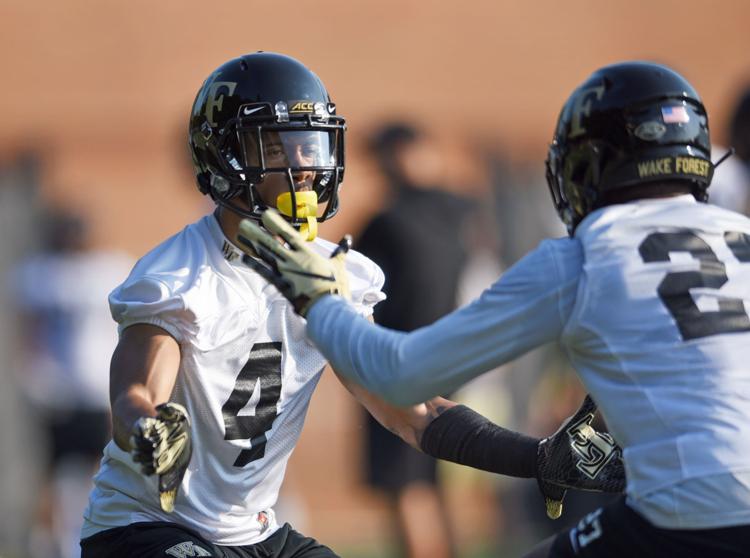 Wake Forest First Day of Football Practice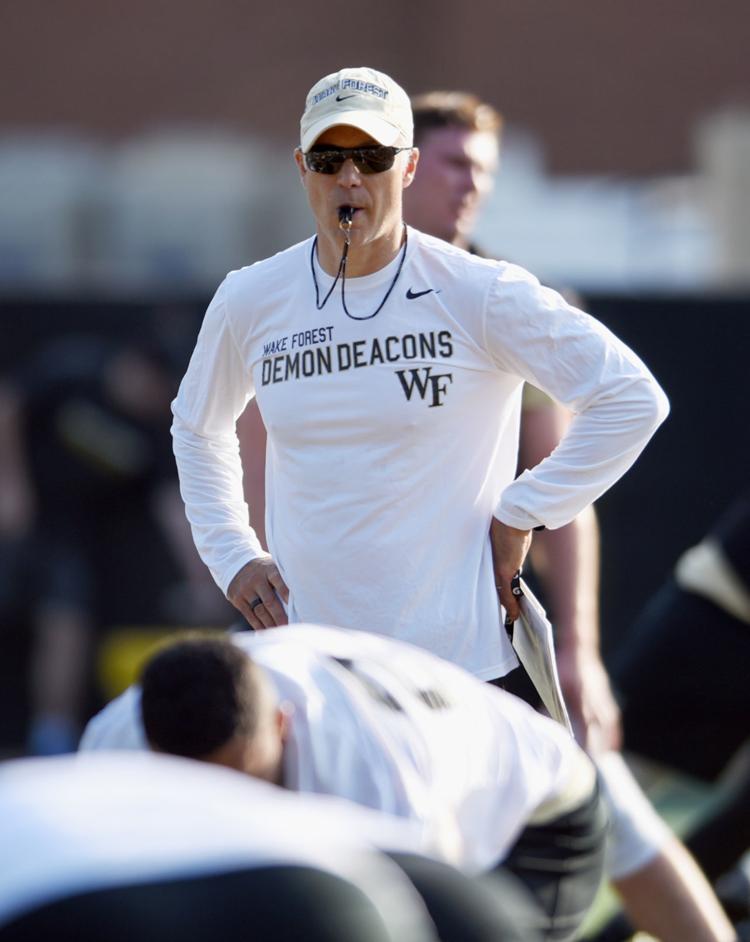 Wake Forest First Day of Football Practice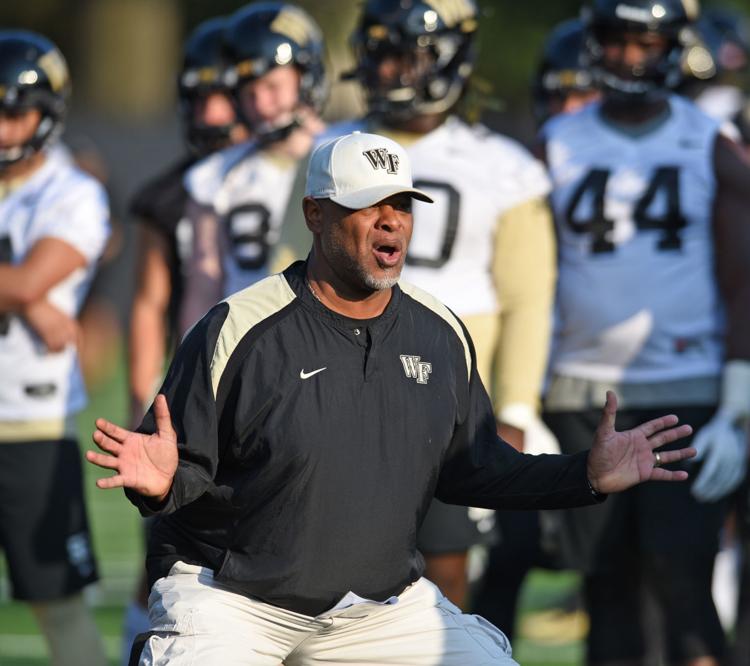 Wake Forest First Day of Football Practice
Wake Forest First Day of Football Practice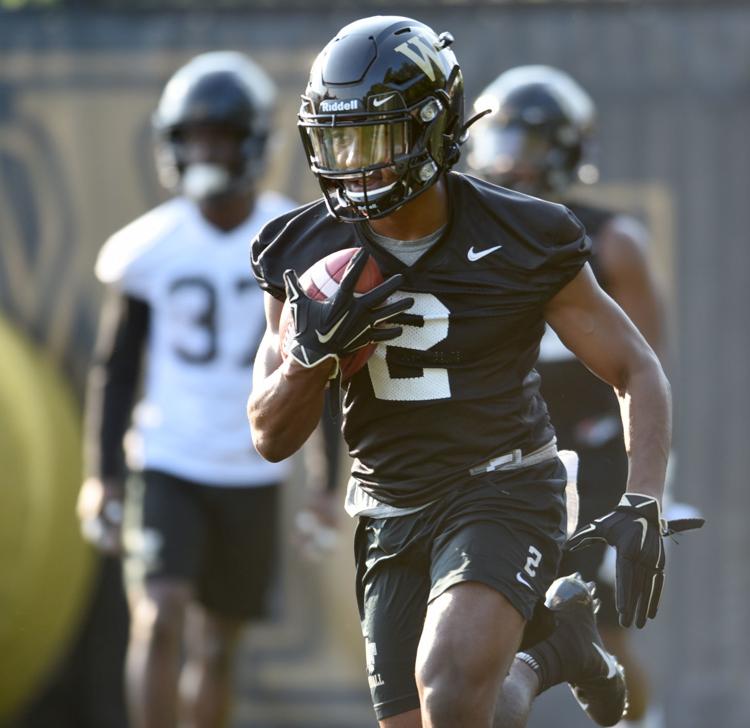 Wake Forest First Day of Football Practice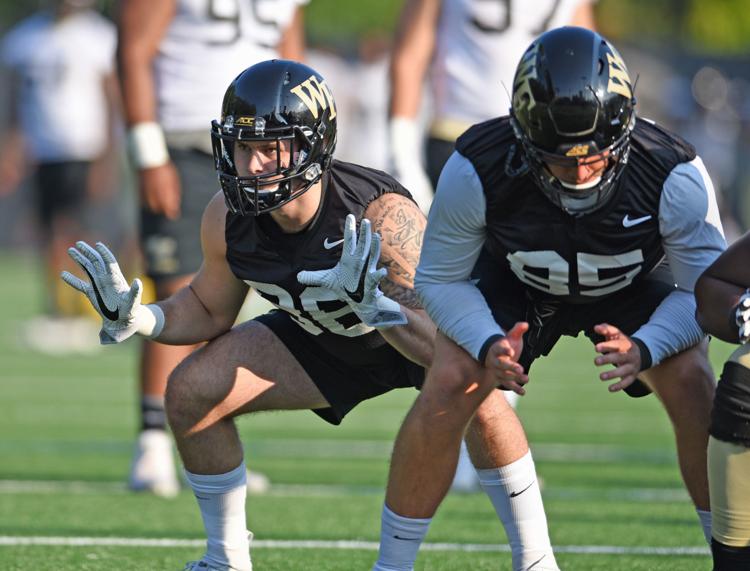 Wake Forest First Day of Football Practice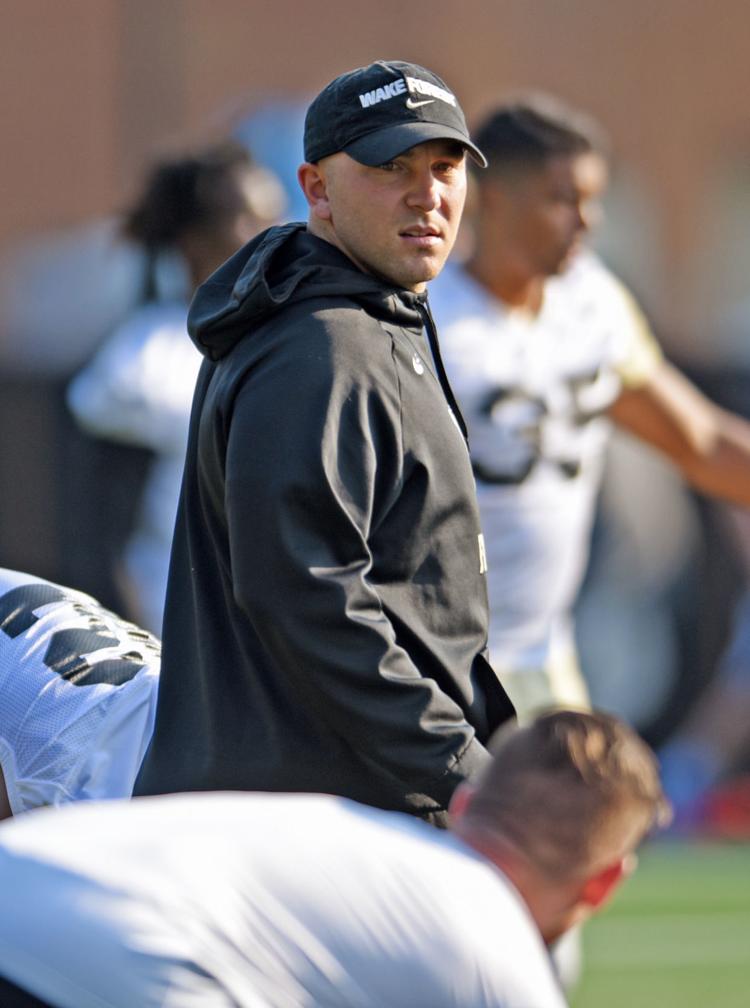 Wake Forest First Day of Football Practice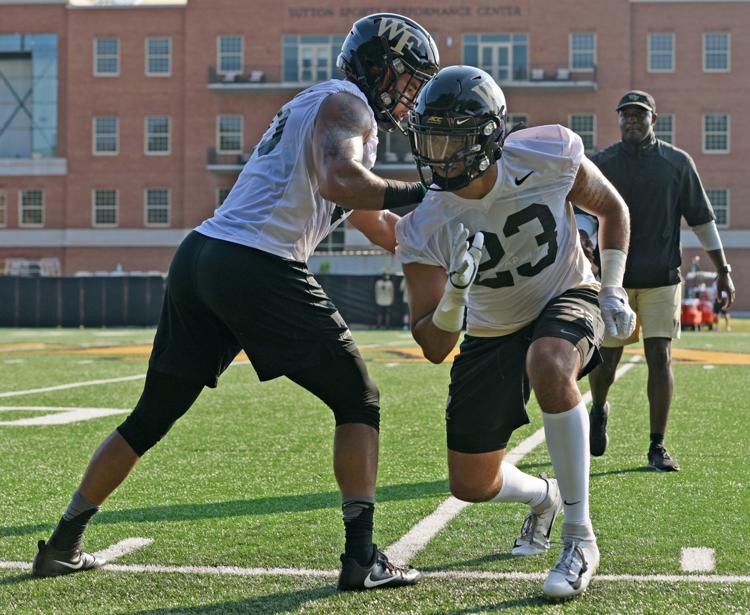 Wake Forest First Day of Football Practice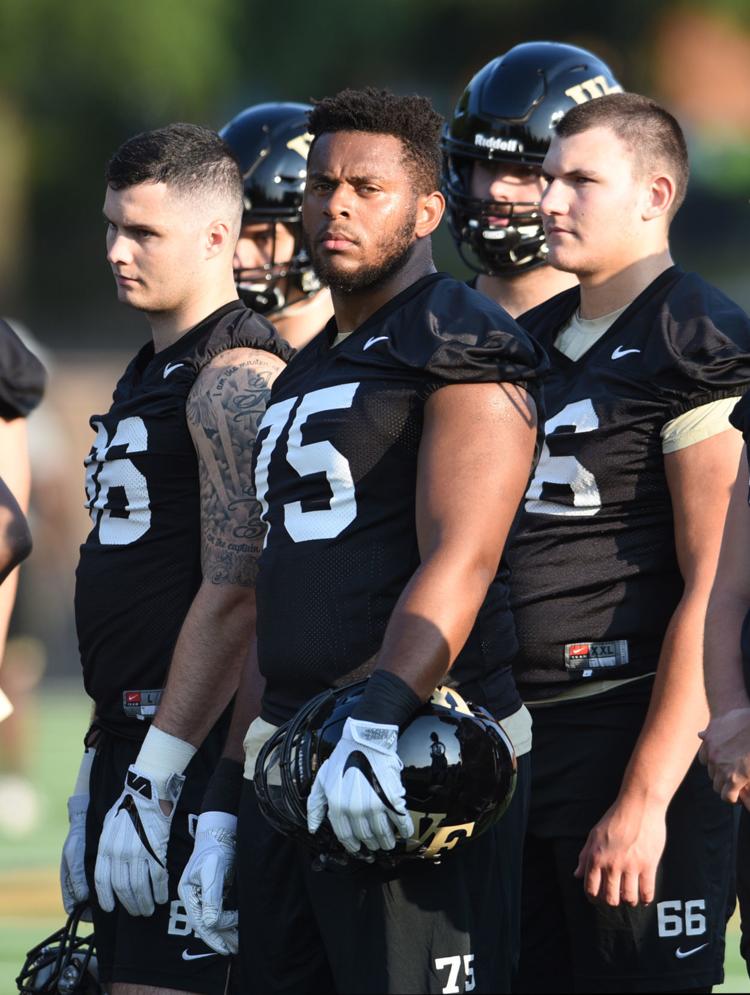 Wake Forest First Day of Football Practice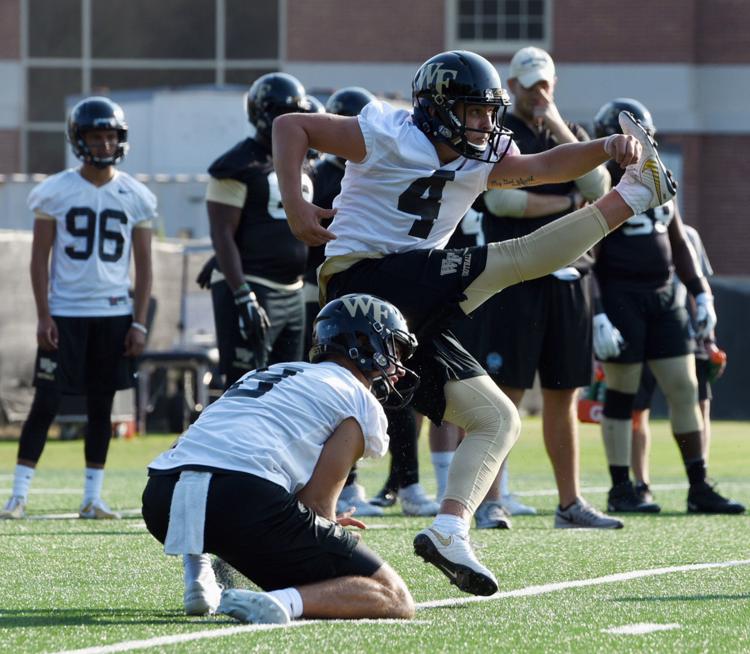 Wake Forest First Day of Football Practice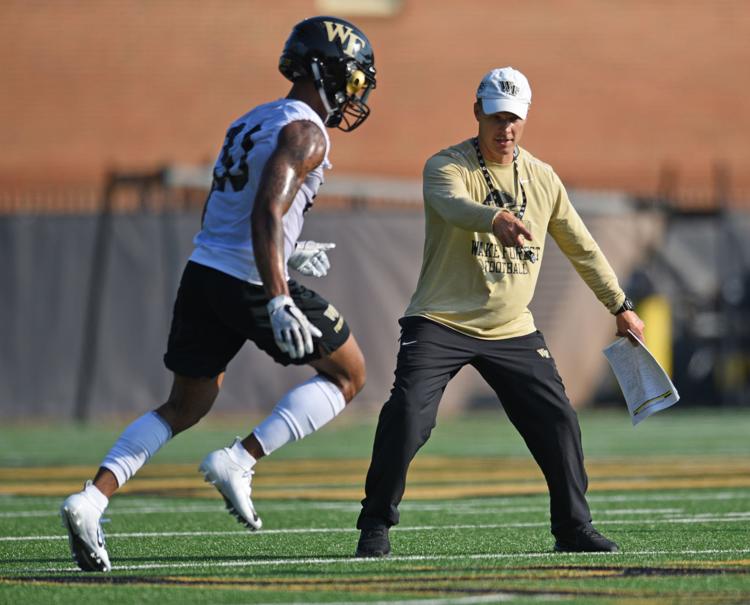 Wake Forest First Day of Football Practice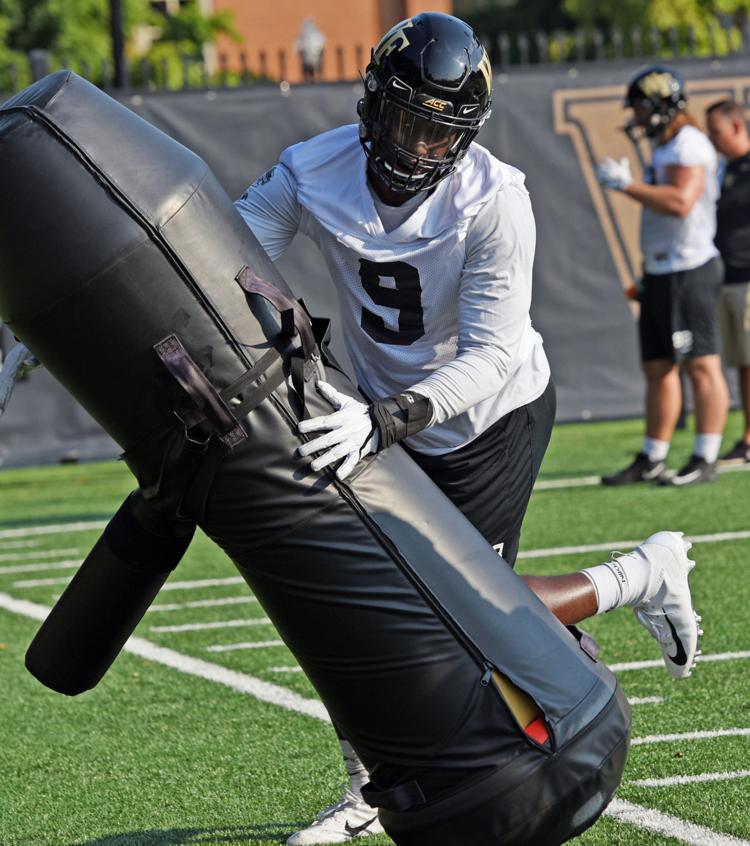 Wake Forest First Day of Football Practice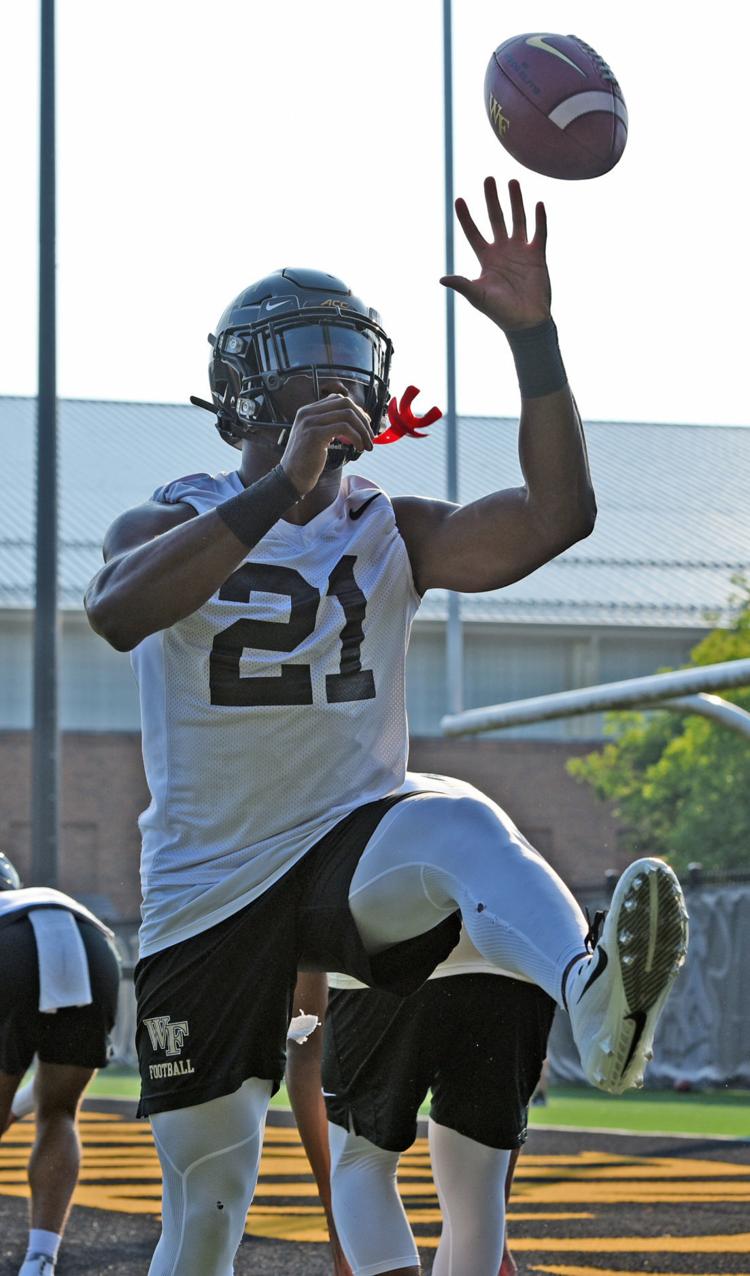 Wake Forest First Day of Football Practice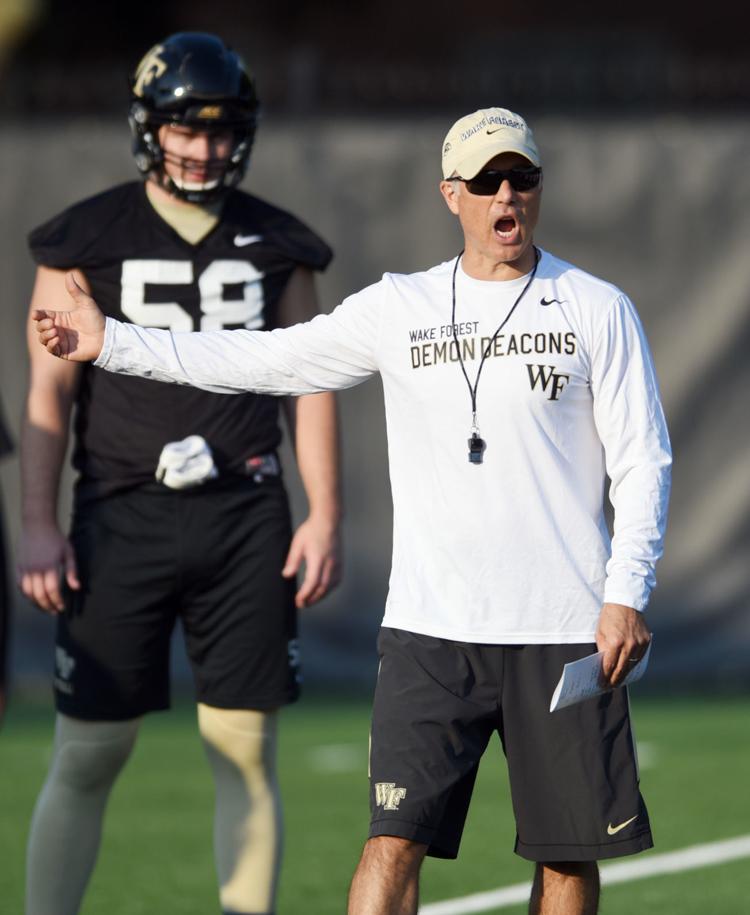 Wake Forest First Day of Football Practice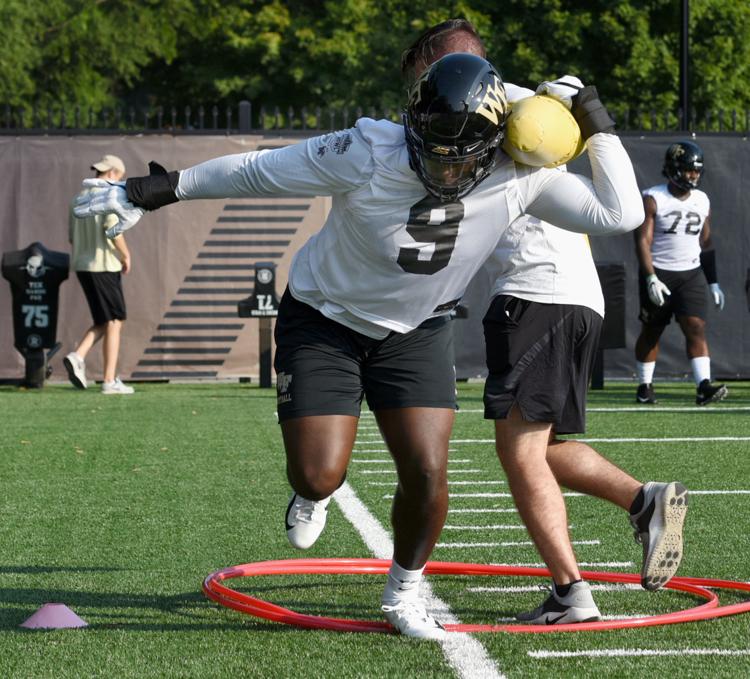 Wake Forest First Day of Football Practice
Wake Forest First Day of Football Practice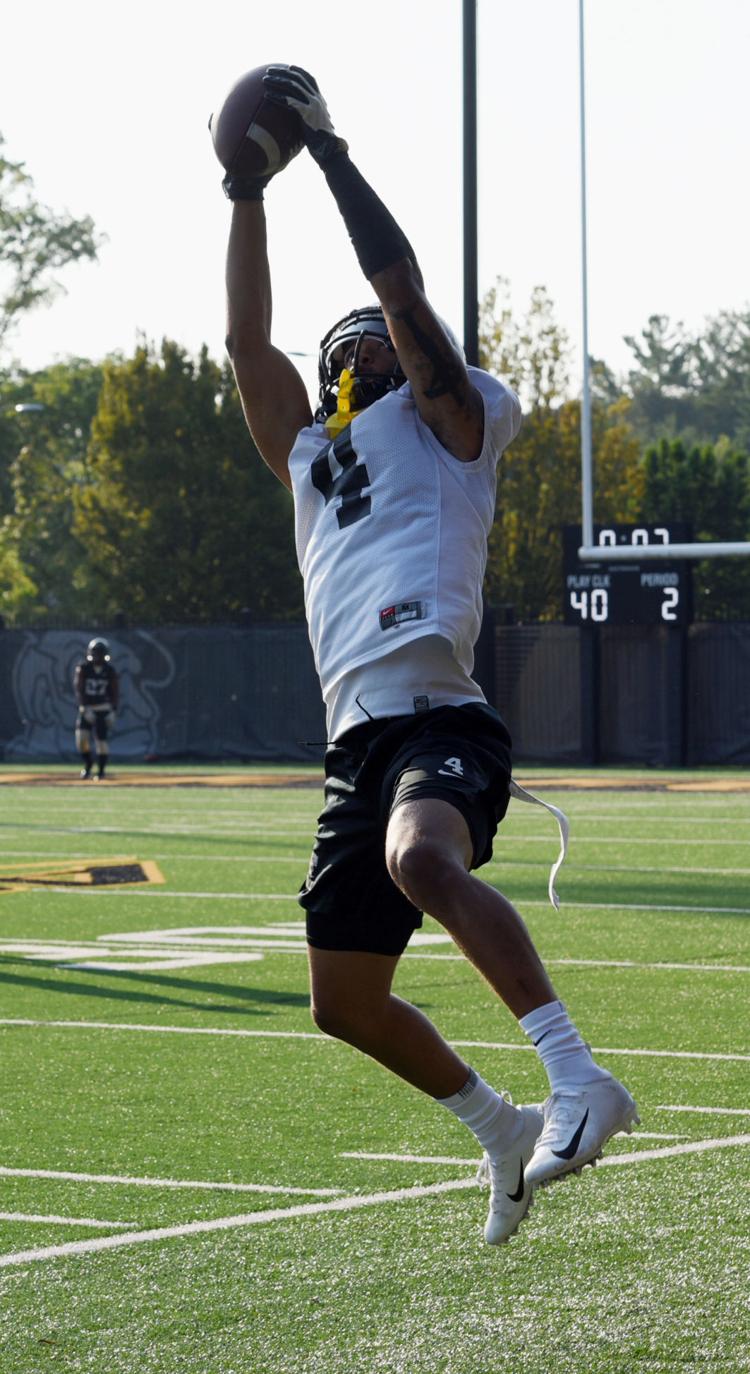 Wake Forest First Day of Football Practice