Boogie Basham came to Wake Forest knowing that he'd redshirt and spend a couple of years learning from Duke Ejiofor.
That's how it played out for two seasons. Now the redshirt junior is ready to ascend to what Ejiofor was on the field.
"Duke was probably the main person I learned from. For two years traveling with him, staying with him at night in the hotels and doing film sessions, I learned a lot from him," Basham said after Thursday morning's practice.
Fast forward through those two seasons under Ejiofor's tutelage to Monday night at BB&T Field, when Basham was on the field for about 12 snaps in the Deacons' first scrimmage.
"It was kind of more like getting the young guys ready, so I kinda knew what was going to happen," Basham said. "But I was on the sideline encouraging them, telling them what they did wrong, encouraging them, watching them develop. That's probably a good experience, too."
Since arriving at Wake Forest, Basham has been the one developing. That hasn't stopped; he hasn't plateaued.
But as the Deacons' most-experienced defensive lineman, it's imperative he reach the level he's been climbing toward.
"Last year on defense we were a good first- and second-down defense, and we were an awful third-down defense, and we were an awful red-zone defense," Coach Dave Clawson said. "Part of our inability to defend the passing game wasn't just coverage in the secondary, it was our inability to generate a pass rush.
"When you have a Duke Ejiofor or a (Josh) Banks or guys like that, that can win one-on-ones, it's a lot easier to play coverage. If you're rushing four or rushing three and nobody ever gets home, you can't cover for 10 seconds."
The onus of creating a better pass rush won't rest solely on the 6-5, 275-pound Basham. Wake Forest will have an added dimension at the other defensive spot across from Basham with both players who, if the Deacons' opener was this week, would split snaps — redshirt freshman Ja'Corey Johns and freshman Shamar McCollum. And defensive tackles Tyler Williams (when healthy), Rondell Bothroyd and Dion Bergan are promising pass-rushers.
But Basham, with 4½ sacks and 64 tackles last season, is going to be the single-biggest key to the Deacons creating more pressure.
"My first couple of years were kind of humbling, you know, to come in here and not be the best," Basham said. "I kind of took that as a knock on the head, you've gotta learn from it, become better."
In the spring, defensive line coach Dave Cohen's main directive to Basham was to be more of a technician with pass-rush moves. That's part of what made Ejiofor successful: he was a mainstay in the film room, perfecting his craft, always entering games with a plan for his arsenal of moves.
The message to Basham was received and put to use in the past few months.
"I improved a lot on pass rush and a bunch of techniques I've been working on in the spring and the summer," Basham said. "I feel like I'm more comfortable with my pass-rush. That was probably the main thing I was focusing on.
"More of being deliberate on what moves I'm working on, and right now I've got it narrowed down to three moves I'm going to try to work on the most."
Basham said he studied three NFL players to formulate those moves. Dante Fowler of the Los Angeles Rams was the first mentioned, and Basham's choice to watch three-time NFL defensive player of the year J.J. Watt can't be a bad one.
But Basham also dug into Ejiofor's tape from his time at Wake Forest.
"(Clawson) said last year we weren't that good on third down, so I kinda took the accountability of, I'm kind of the main source for the defensive line (to get a pass rush)," Basham said. "I felt like I needed to perform at a higher level than what I was doing. I kind of took it upon myself to work on those three moves and kind of perfect them."
It's within Basham's reach to finish the season with a double-digit sack total and be a first-team All-ACC selection. And if that happens, it'll be quite the historic mark.
The last time a Wake Forest defensive end was a first-team All-ACC pick was Calvin Pace in 2002. Ejiofor and Pace have two of the five double-digit sack seasons in Wake Forest history — Mike McCrary had 15 (the record) in 1992 and 10 in 1991, and Bryan Ray had 10 in 1999.
"I'm shooting for both. But whatever happens, happens," Basham said.
Whatever happens, Wake Forest will be better off as Basham continues to develop.
Wake Forest football practice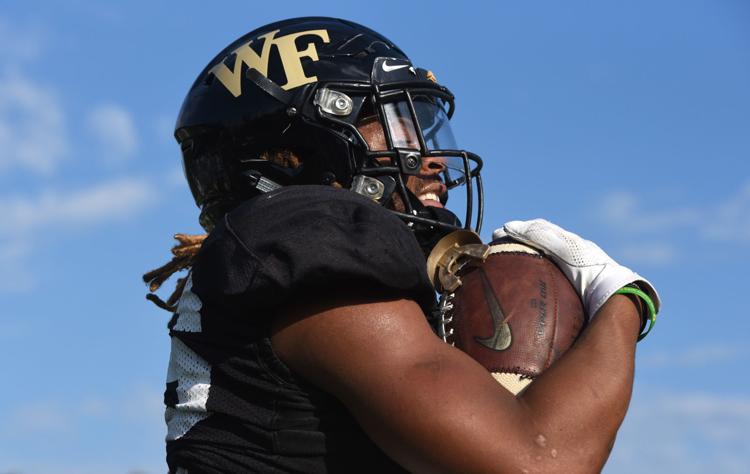 Wake Forest football practice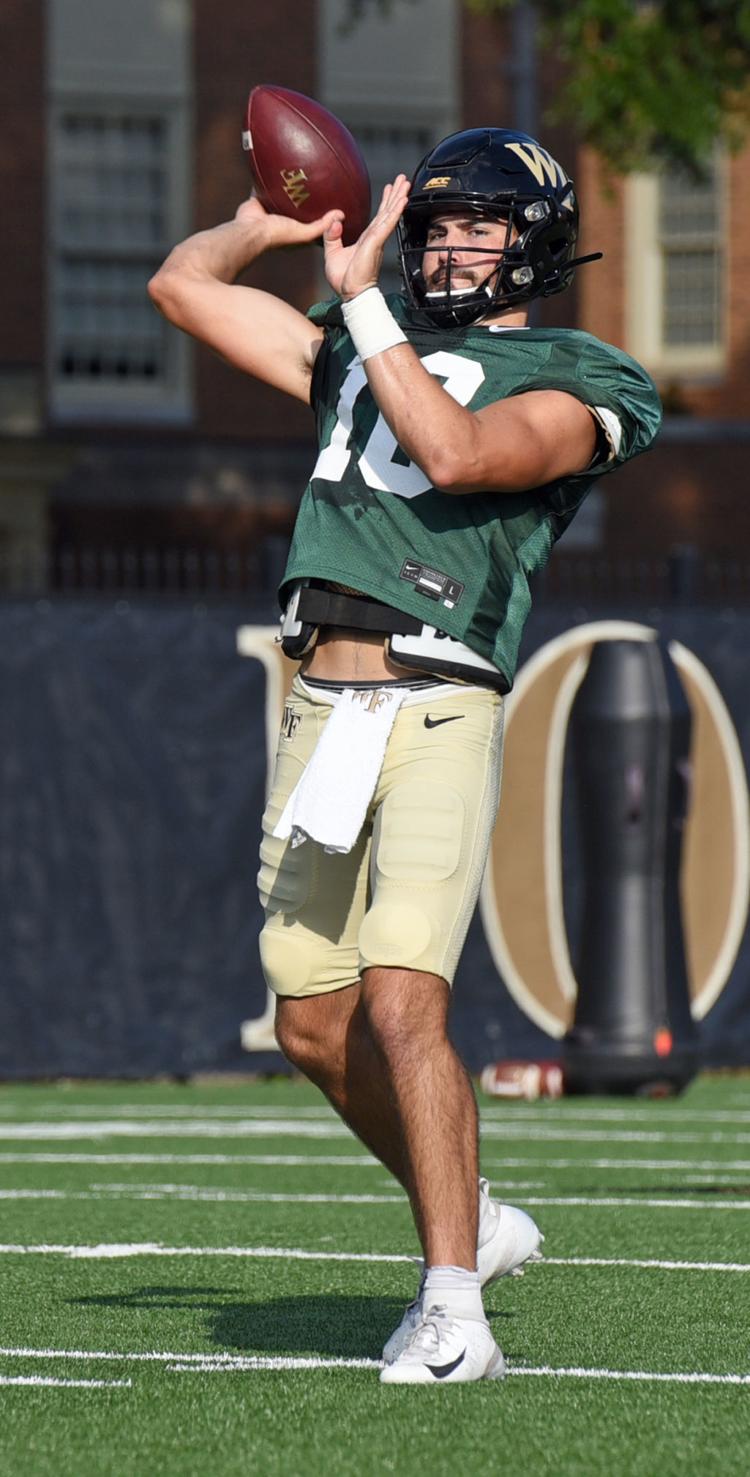 Wake Forest football practice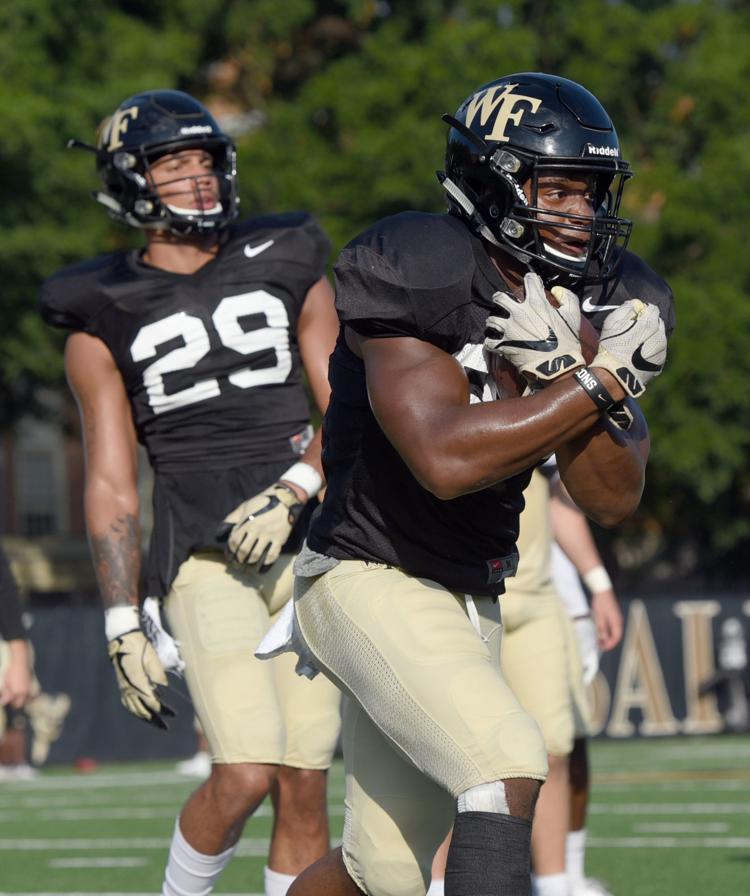 Wake Forest football practice
Wake Forest football practice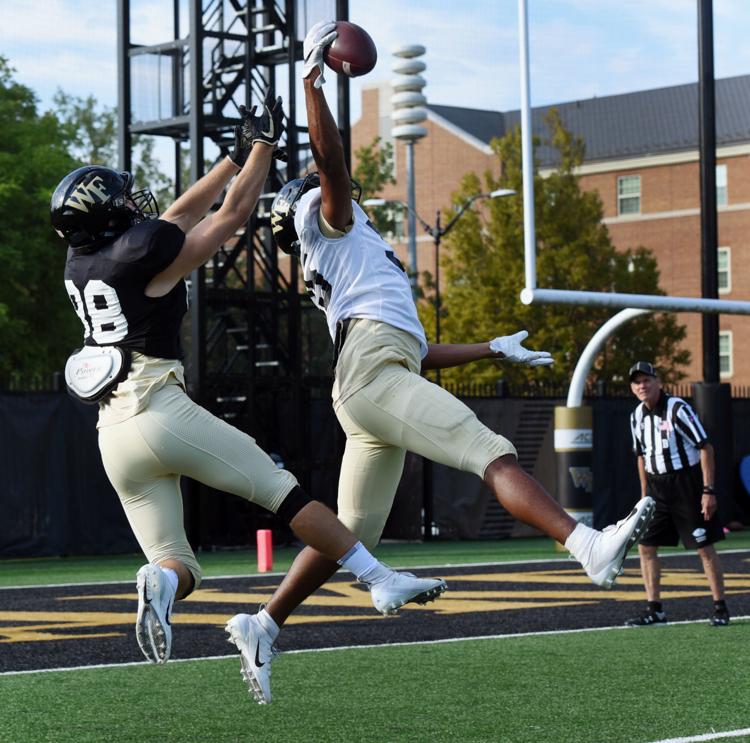 Wake Forest football practice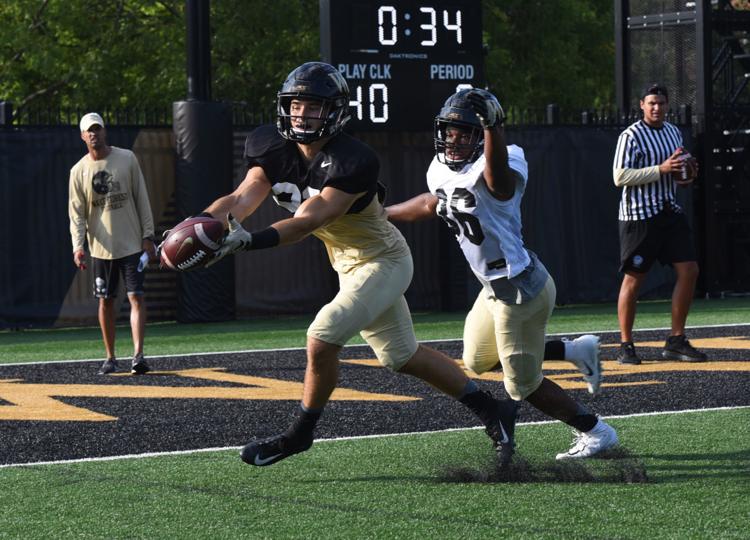 Wake Forest football practice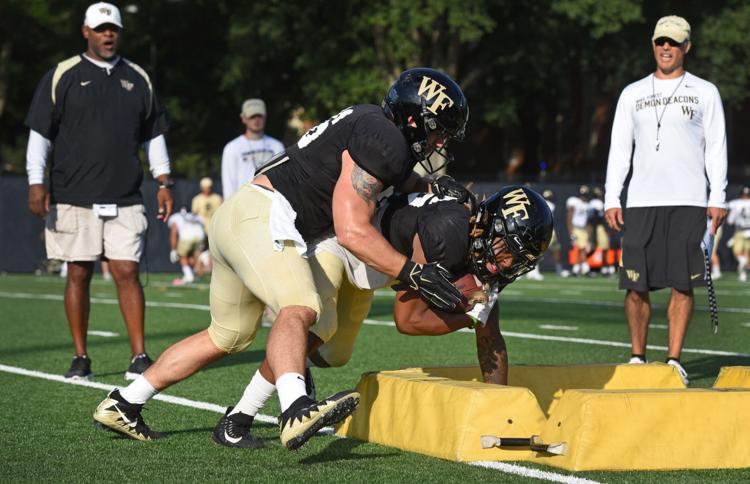 Wake Forest football practice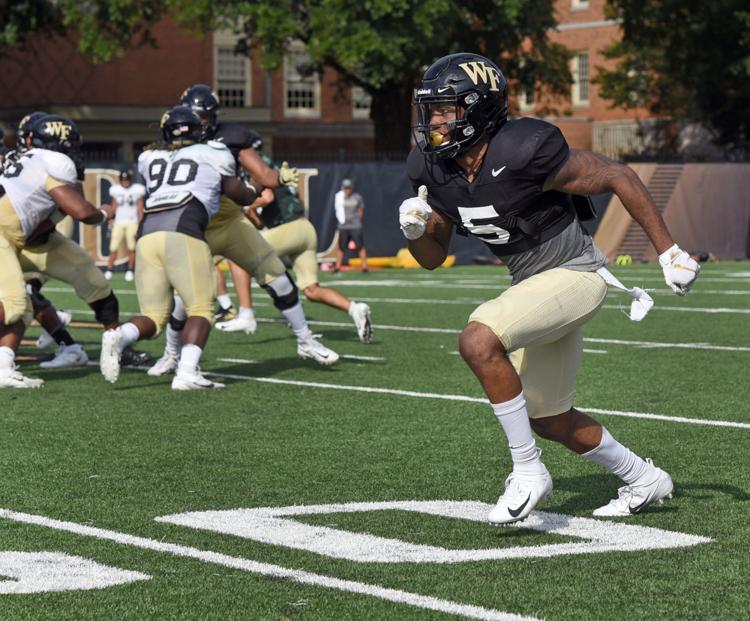 Wake Forest football practice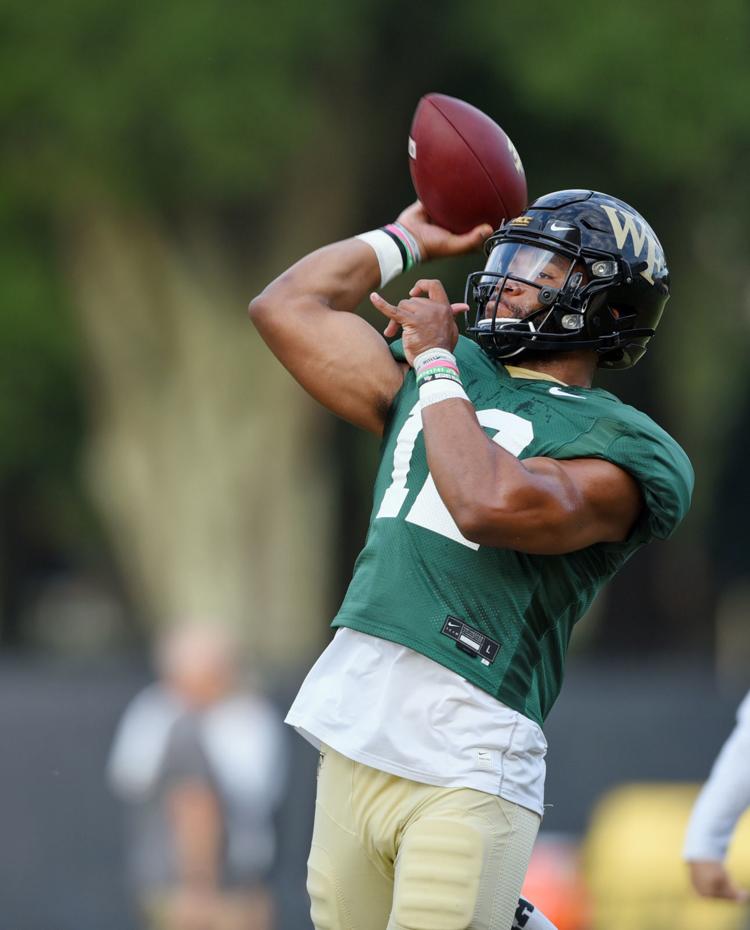 Wake Forest football practice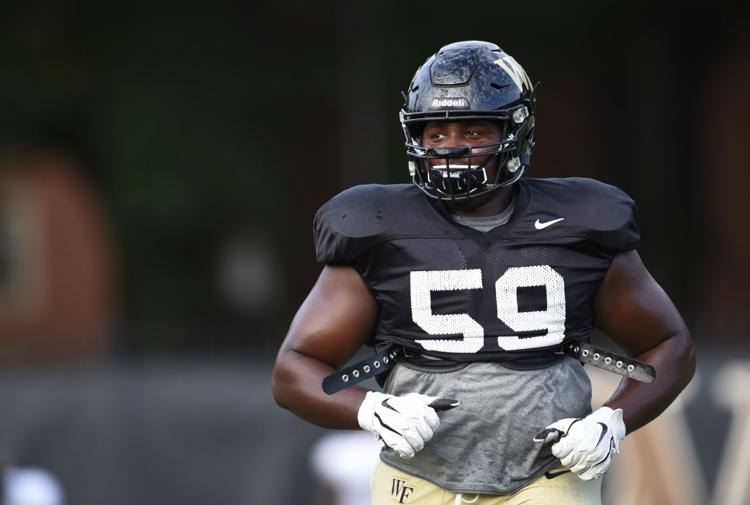 Wake Forest football practice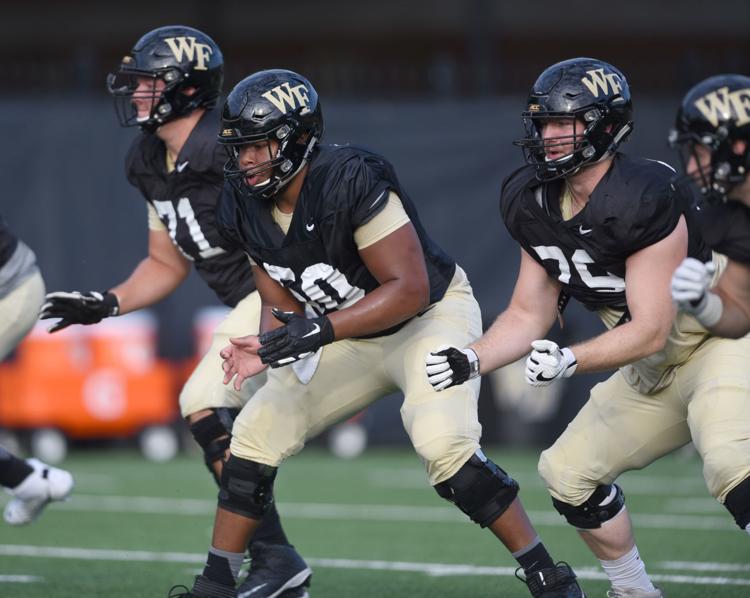 Wake Forest football practice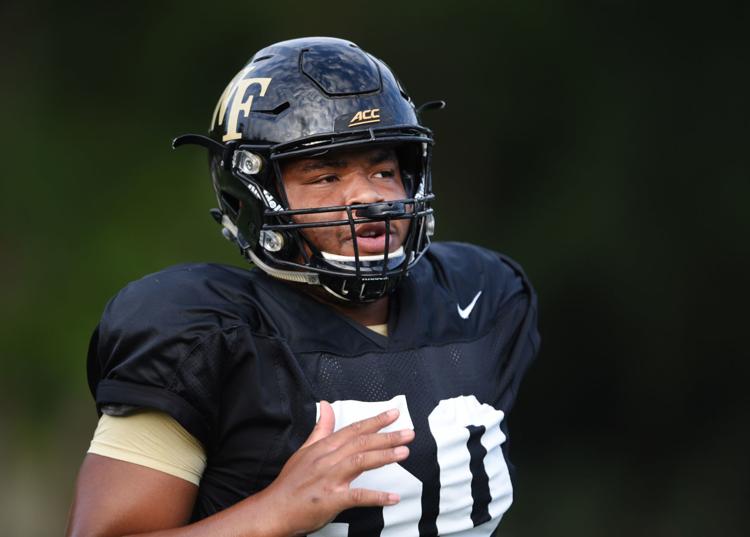 Wake Forest football practice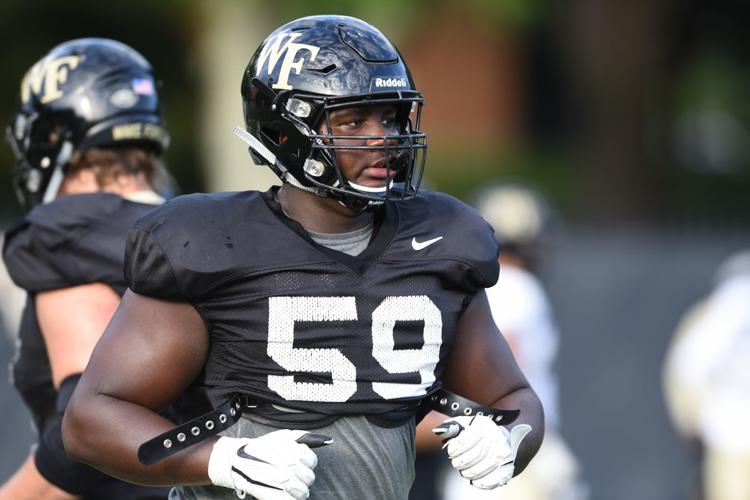 Wake Forest football practice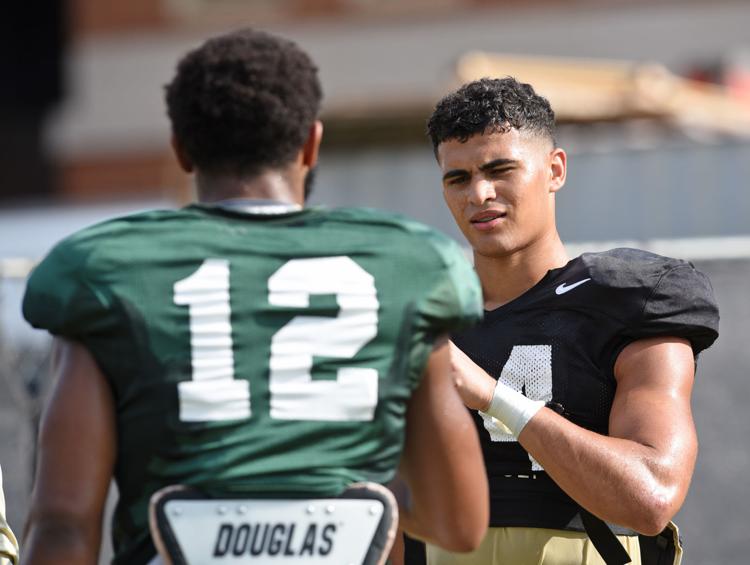 Wake Forest football practice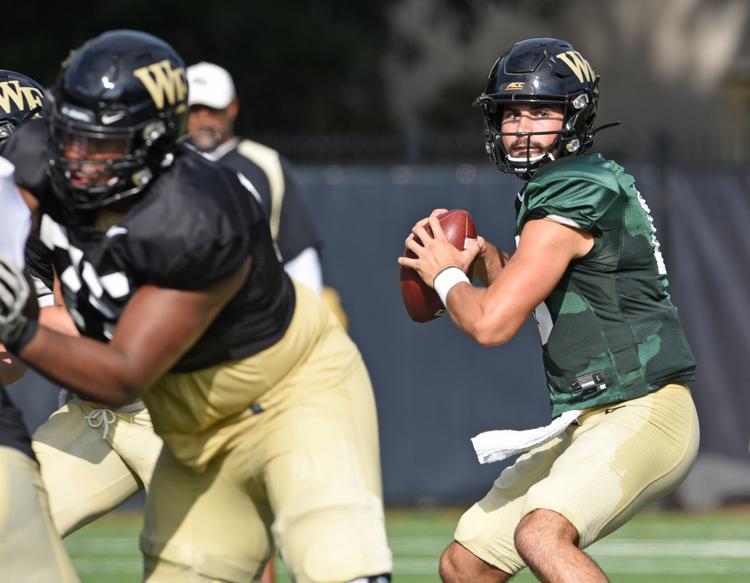 Wake Forest football practice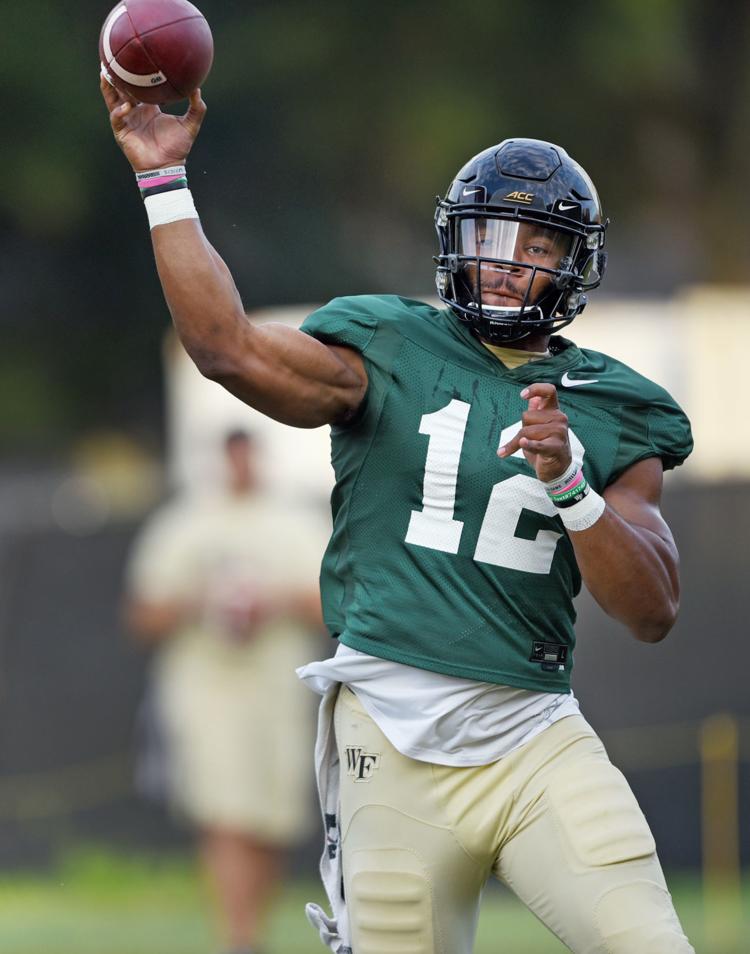 Wake Forest football practice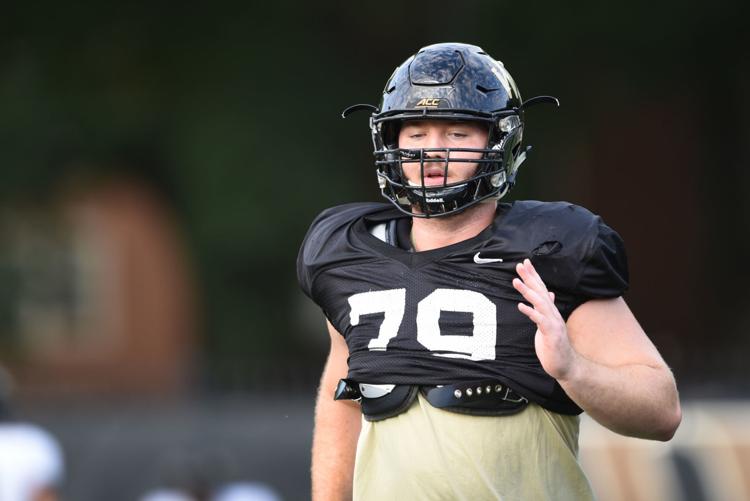 Wake Forest football practice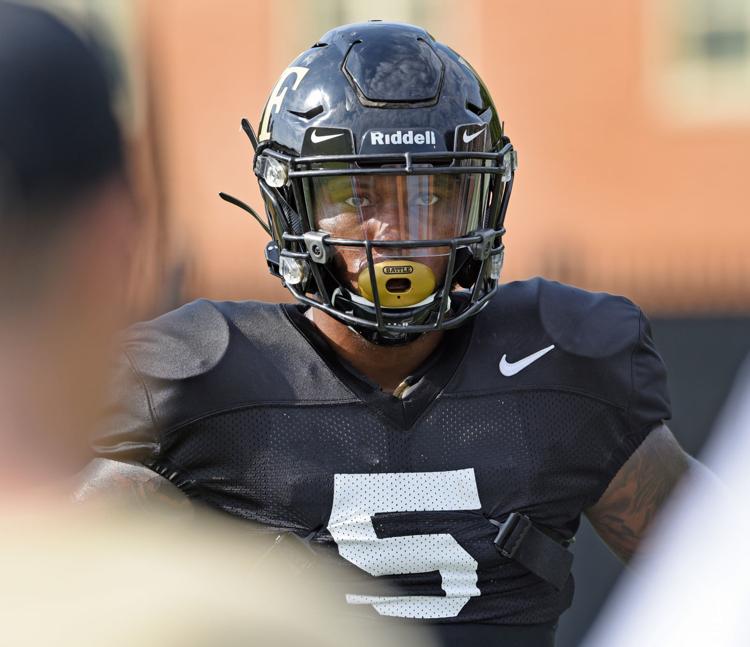 Wake Forest football practice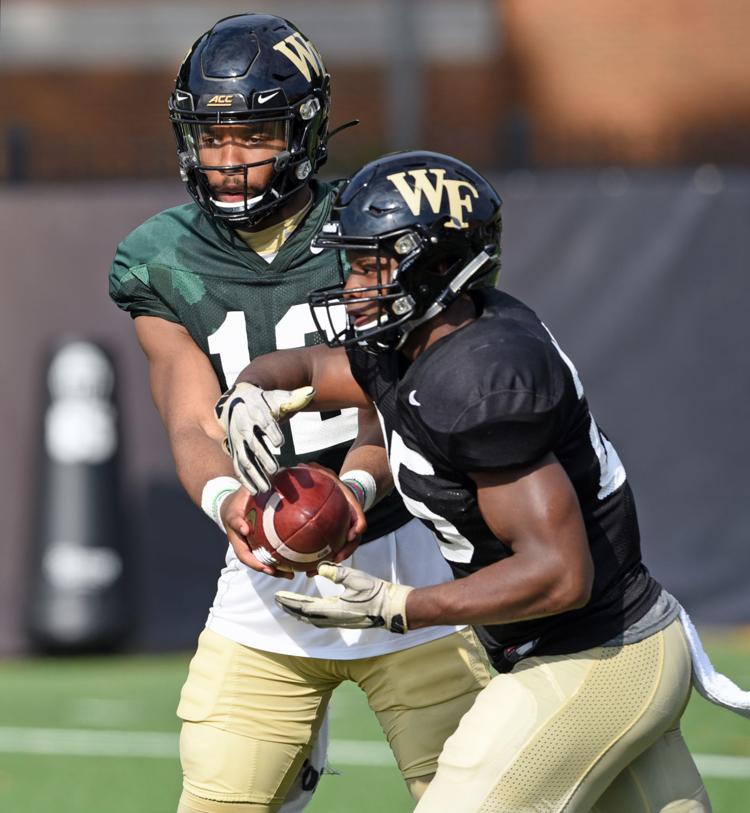 Wake Forest football practice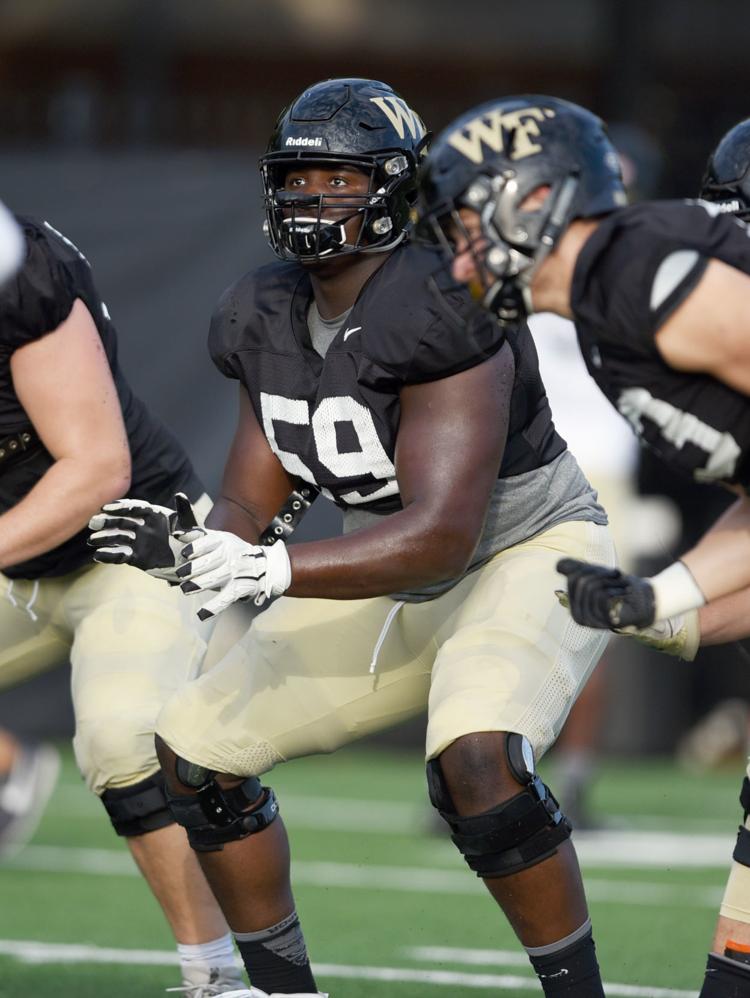 Wake Forest football practice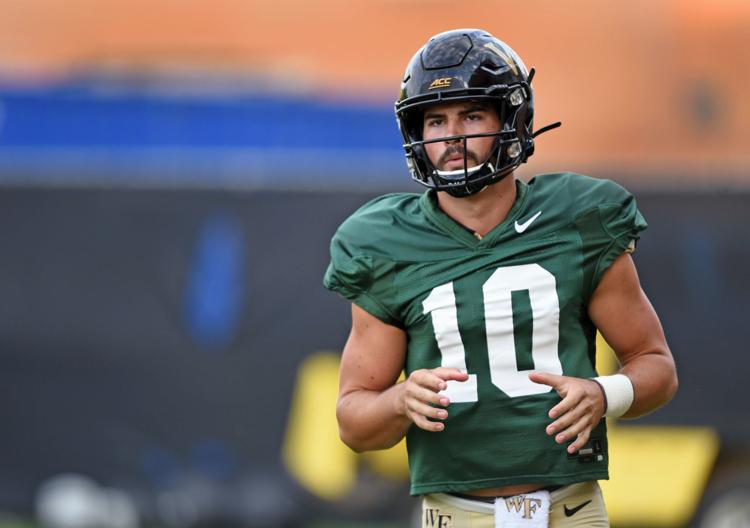 Wake Forest football practice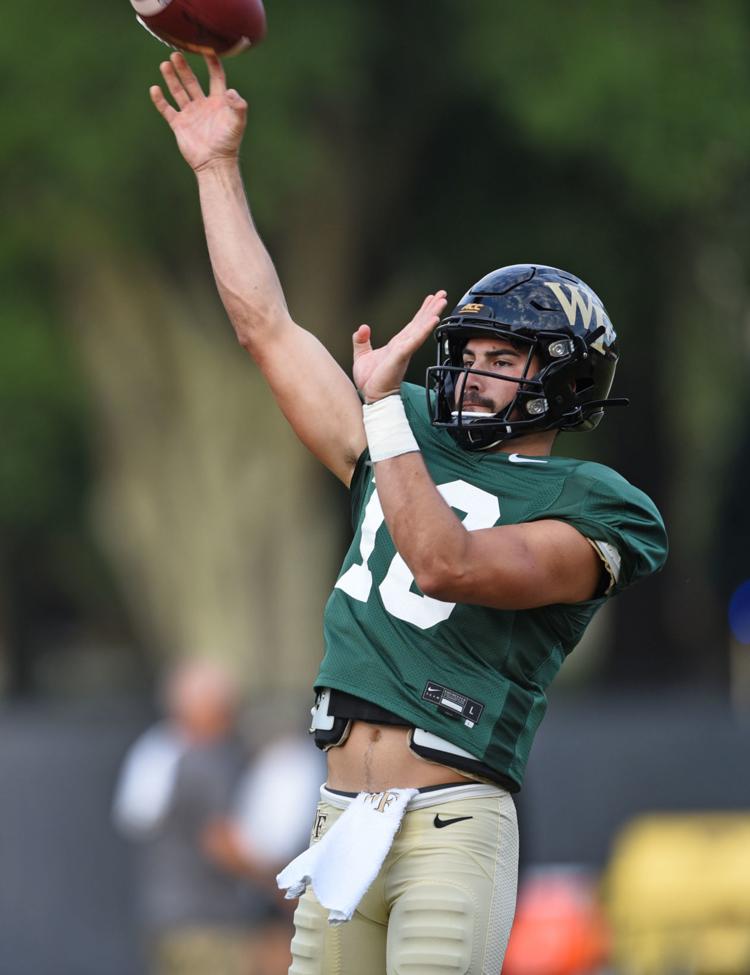 Wake Forest football practice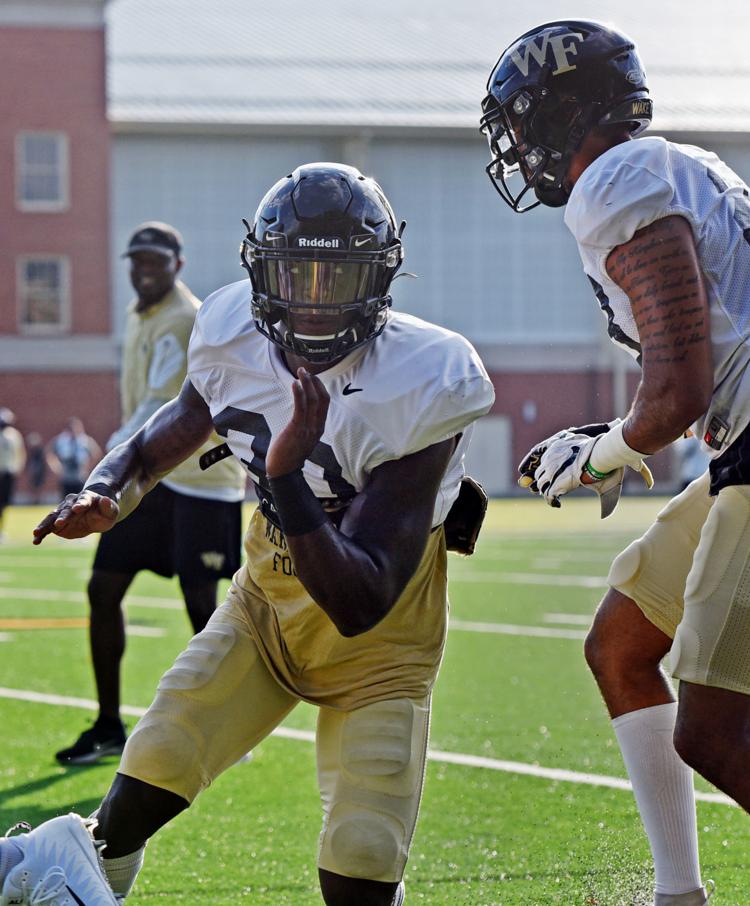 Wake Forest football practice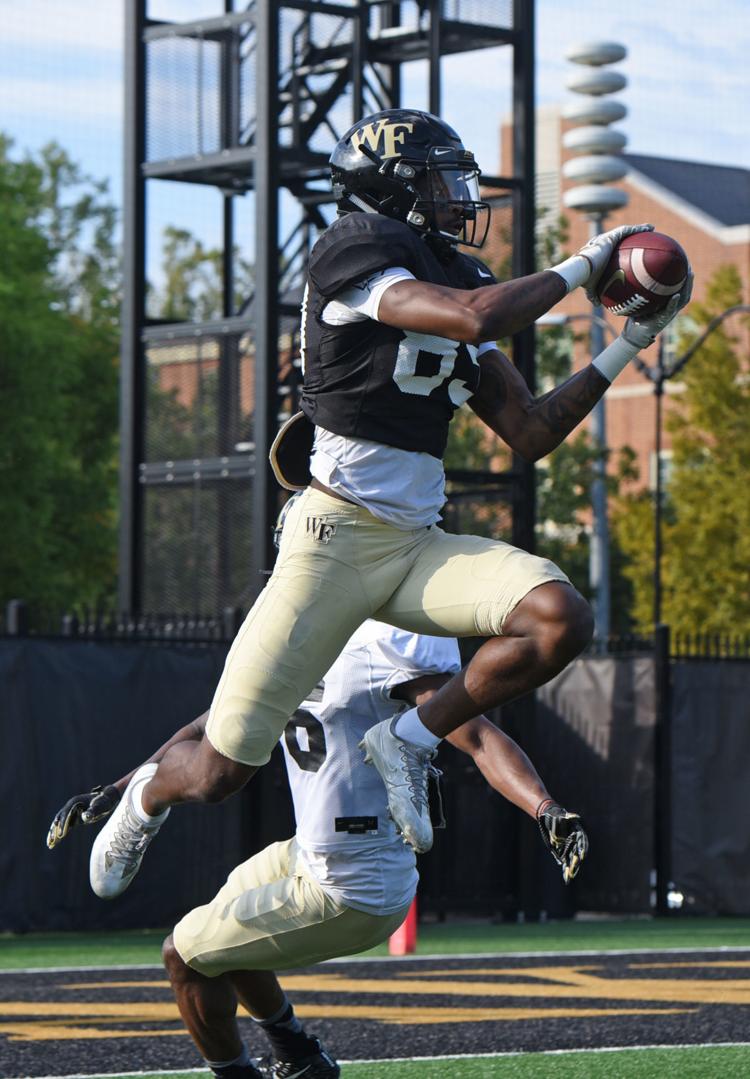 Wake Forest football practice