The directive from Coach Dave Clawson was to "expect the unexpected," and there was no shortage of unforeseen twists in Wake Forest's 38-35 season-opening win over Utah State on Friday night.
Now that there's another chapter added to the legend of Jamie Newman, it's time to unpack some of the other aspects to the Deacons' win — and where they go from here.
Here are five takeaways from Friday night's game:
1. Short yardage package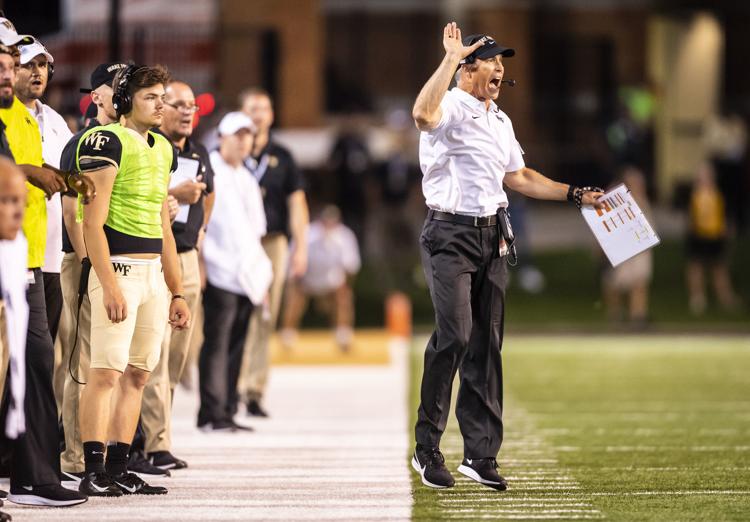 Wake Forest's first task in evaluating this game, at least from the offense's perspective, is to figure out why it seemingly became impossible to convert short-yardage situations. That wasn't always the case, either.
The Deacons converted two third-and-short situations on its opening drive, and another third-and-1 on its other touchdown drive of the first half. After going 3-for-5 in short-yardage situations in the first half — the Deacons were stuffed on third-and-2 and fourth-and-1 — they picked up first downs on their first four such situations in the third quarter.
And then the wheels came off.
Wake Forest was trailing 28-24 when it reached Utah State's 5-yard line late in the third quarter and turned the ball over on downs. In the fourth quarter, the first two drives ended with failures to convert third-and-1s. The next possession was another turnover on downs, and the game-winning drive was only that after three failed runs from the 1-yard line.
"Those are the same plays we ran against Texas A&M two years ago (in the Belk Bowl) and we ran last year that were effective and that's been our package," Clawson said. "(Friday night) it was obviously not effective. So, we've really gotta look at what we're doing and how we're doing it and who we're doing it with."
That's part of what Clawson meant, though, when he cautioned to "expect the unexpected." Wake Forest entered the season feeling confident in its short-yardage package.
"And that's what happens in seasons. If there's something you do well, and we did that really well a year ago … and now that we didn't do it well, you've gotta look at why," Clawson said. "Either continue to do it and do it better or look at other options there."
2. Defensive improvements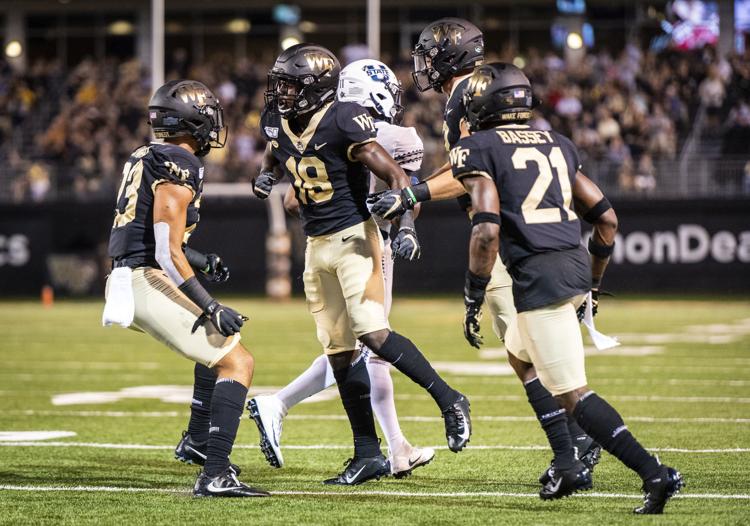 Wake Forest gave up more yards — 596 to be exact — than in any game in the second half of last season. In fact, strangely enough, the only time in the last seven games that the Deacons gave up more than 500 yards was the blowout of Louisville.
So for a unit that entered the season feeling good about where it was, that's an eye-popping number.
"I mean, again, we're going to watch this film and not be happy with a lot of things," Clawson said. "But the stop we made … to get the ball back, and then the pick — we made plays when we had to. And there's a lot of plays we didn't make."
3. Although …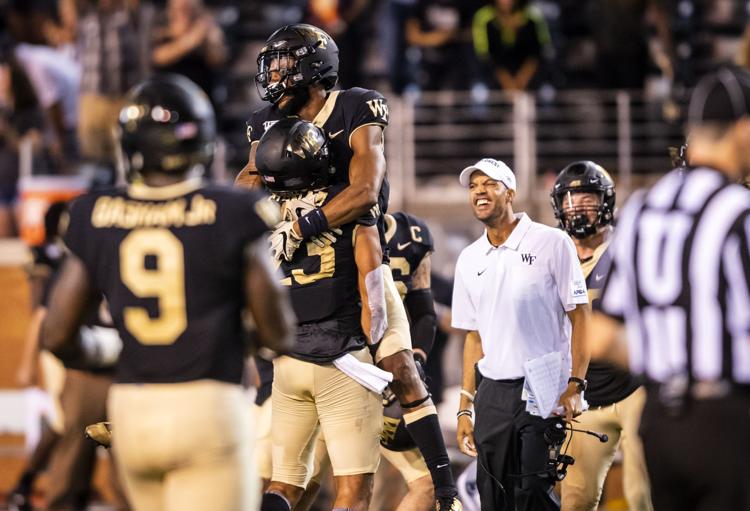 The Deacons' defense stepped up when needed. Utah State picked up a combined five first downs on its final four possessions, and didn't score. Bridging the end of the first half and start of the second, there was a string of four three-and-outs forced in five possessions.
So, there might be some sturdier ground to stand on than stats indicate.
And the best stat of the night was three interceptions — after the Deacons had six last season, and one of those was by wide receiver Scotty Washington to seal the win at N.C. State.
"It's Week 1, we have plenty to improve on," said senior linebacker Justin Strnad, who had the game-clinching interception. "We really just focus on our defense getting stops, and I think in the fourth quarter we had, I don't know, four stops or something like that. We had the stops we needed to get our offense the ball back."
4. Wide receivers shine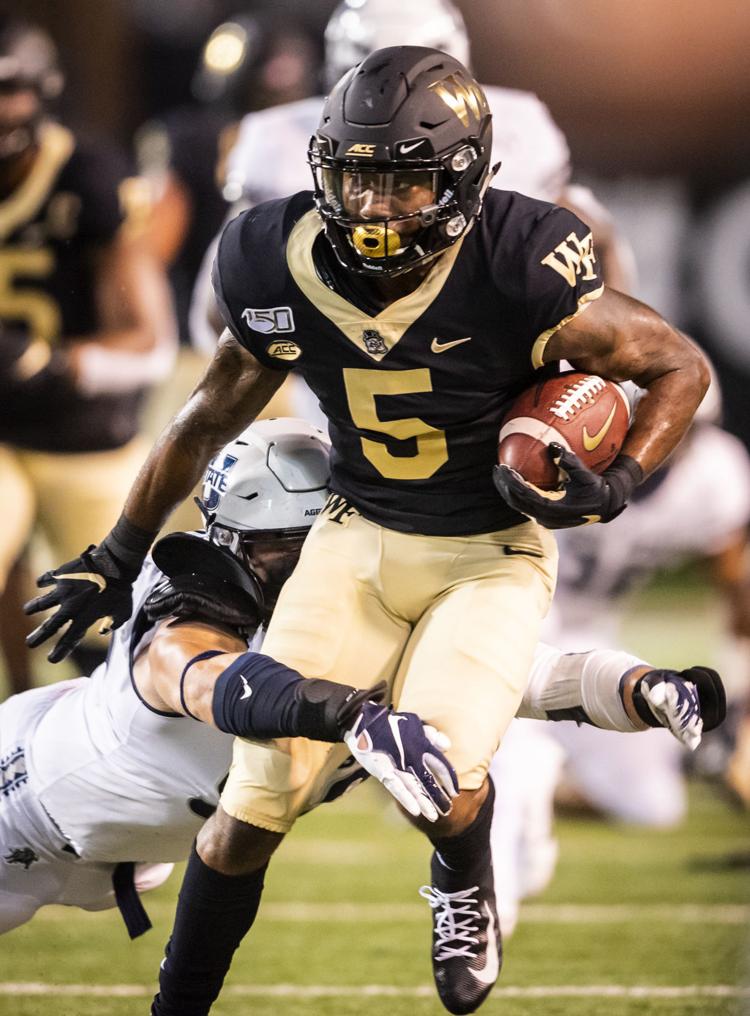 Redshirt senior wide receiver Steve Claude only needed one more catch to equal his career total — he had seven catches for 95 yards before Friday night, and had six catches for 70 yards against the Aggies, with five of his catches resulting in first downs.
Redshirt senior wide receiver Scotty Washington dropped a touchdown the first time he was thrown to, dropped the next ball that was thrown to him, and still wound up with four catches for 47 yards and a touchdown.
And Sage Surratt should play every game like it's a season opener — he had seven catches for 158 yards and a touchdown, after putting up 11 catches for 150 yards against Tulane to start last season.
5. Freshman impact for defense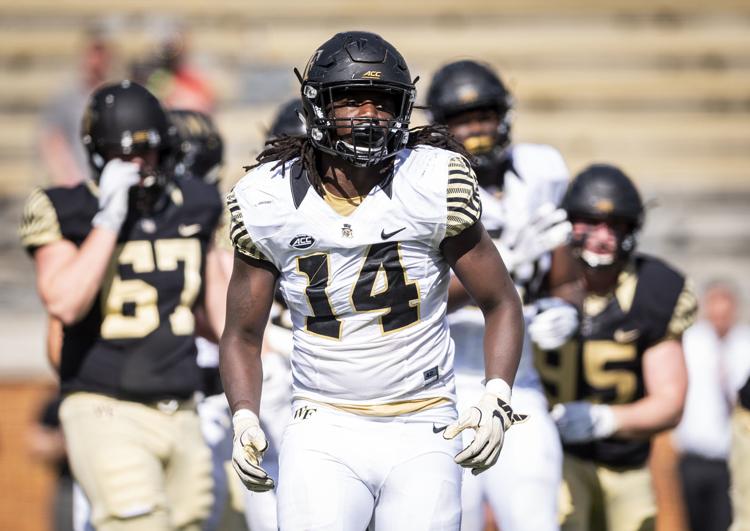 One freshman defender who entered the season with high expectations had three tackles, but another who worked his way into the rotation had five tackles and the Deacons' first takeaway of the season.
Defensive end Shamar McCollum had three tackles, while safety Trey Rucker had five and a first-quarter interception of Jordan Love. Rucker's interception came in the end zone, and he broke on an underthrown ball for a key takeaway.
Redshirt freshman defensive tackle Rondell Bothroyd had two tackles, one of which was an impressive third-and-1 run stuff.
WakeFootball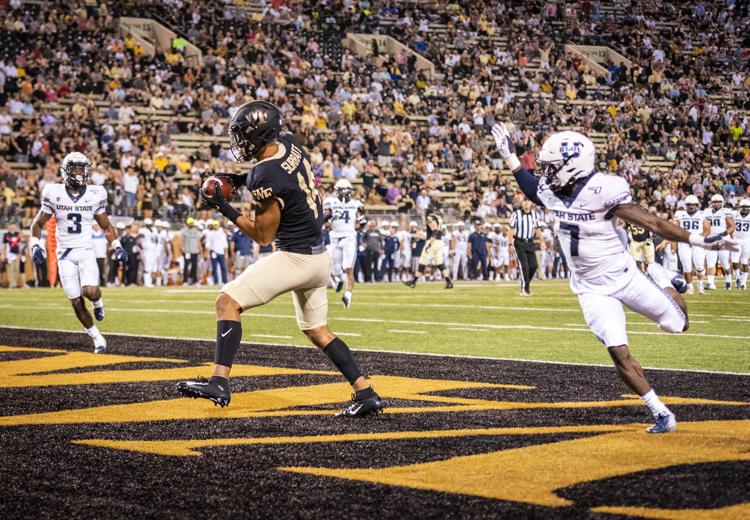 WakeFootball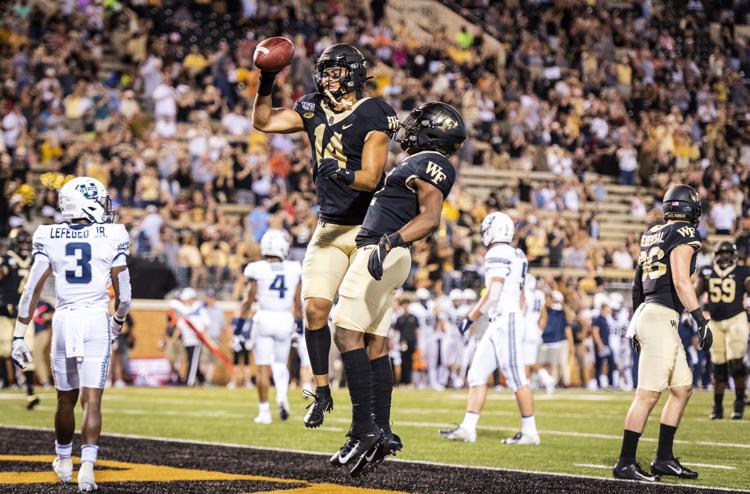 WakeFootball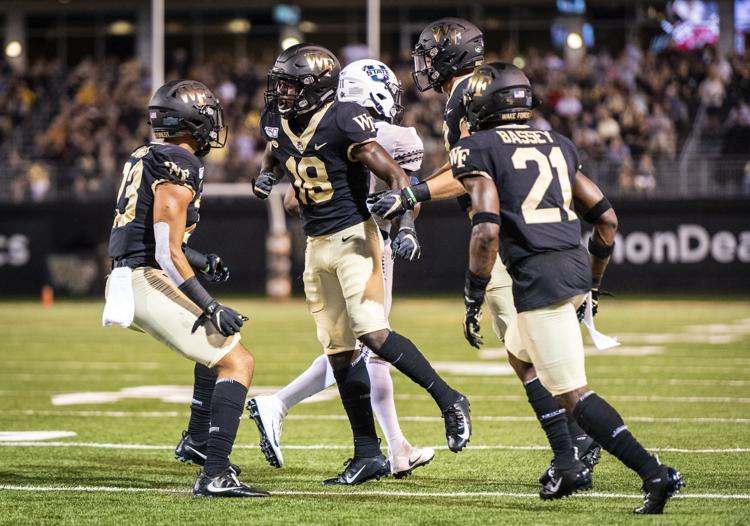 WakeFootball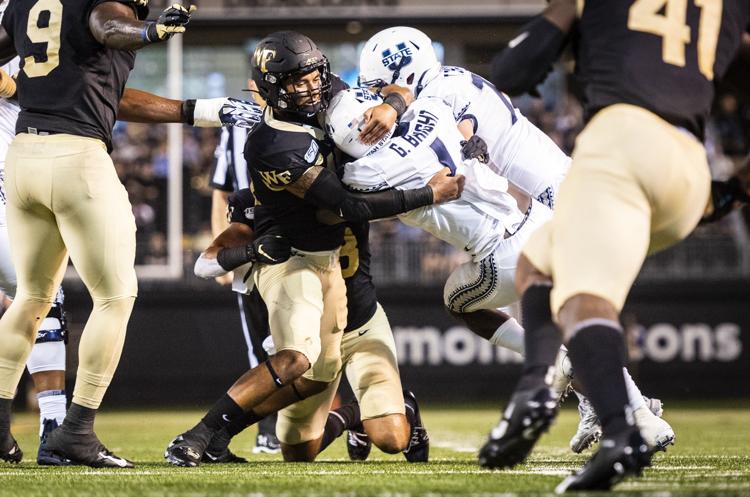 WakeFootball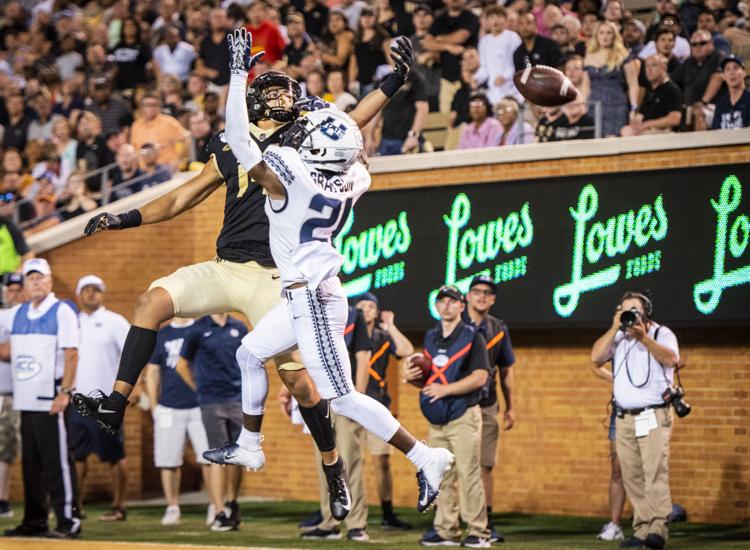 WakeFootball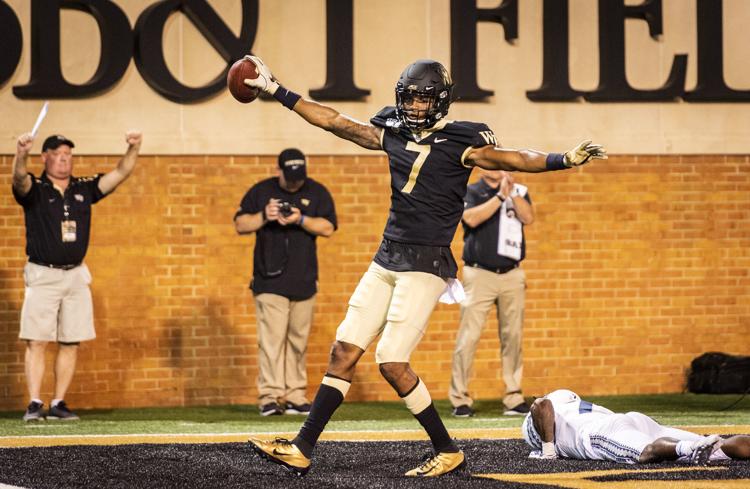 WakeFootball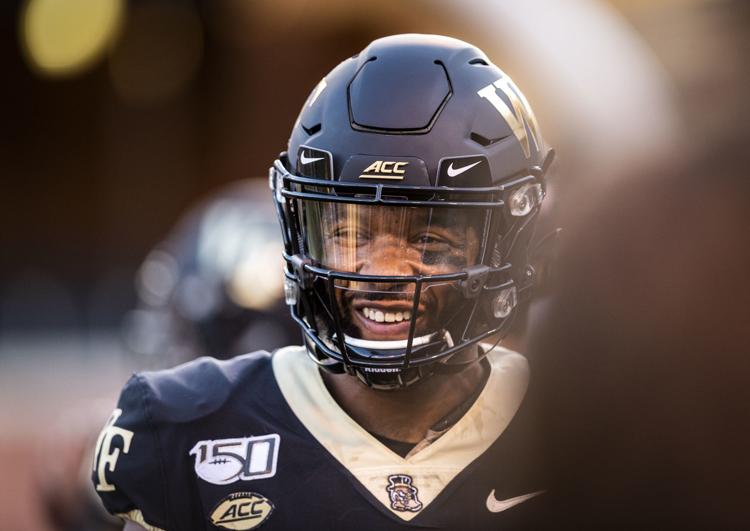 Halftime show during Wake Forest vs Utah State
WakeFootball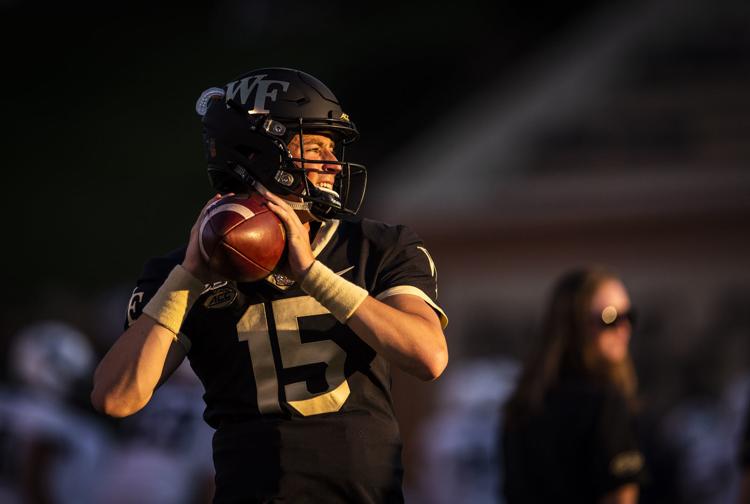 WakeFootball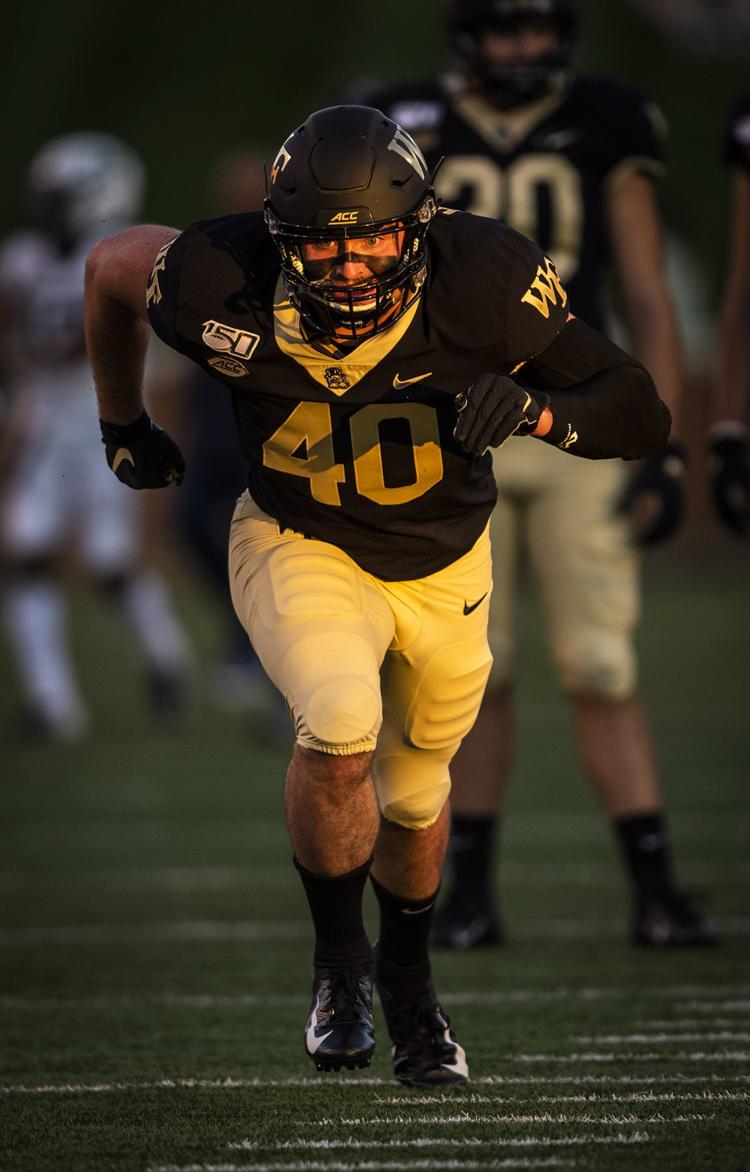 WakeFootball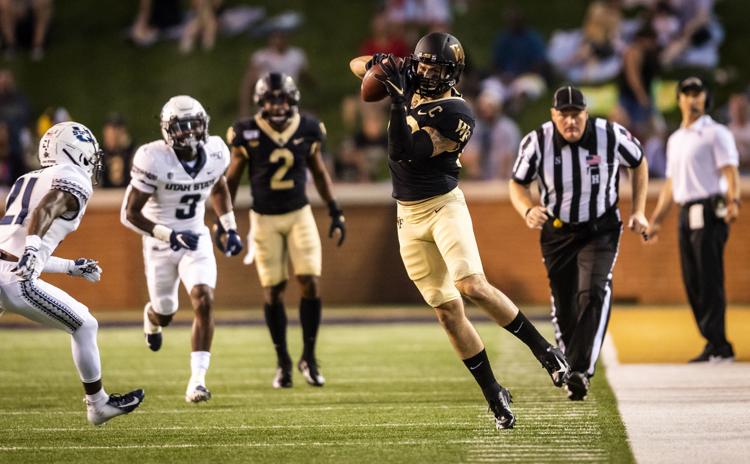 WakeFootball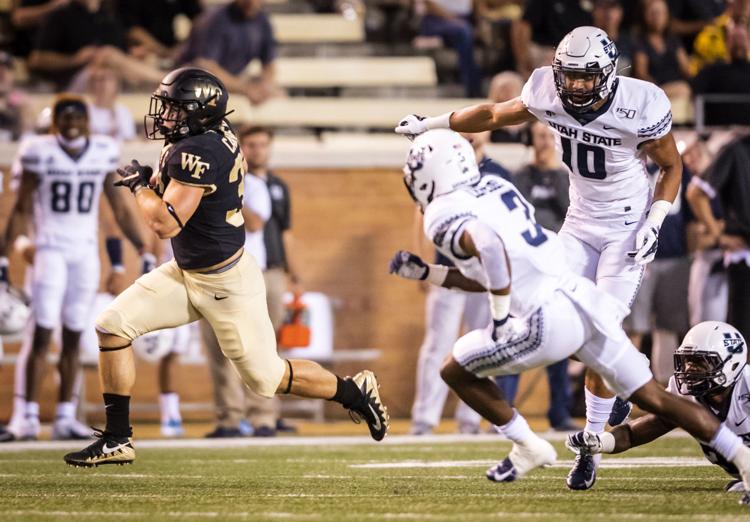 WakeFootball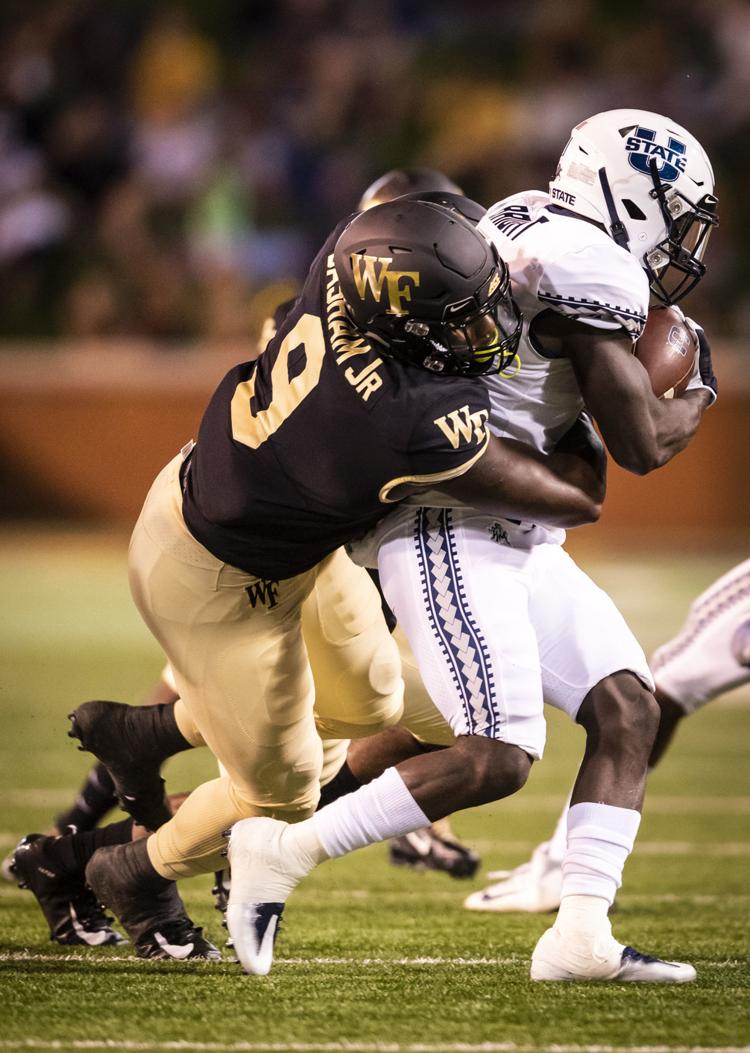 WakeFootball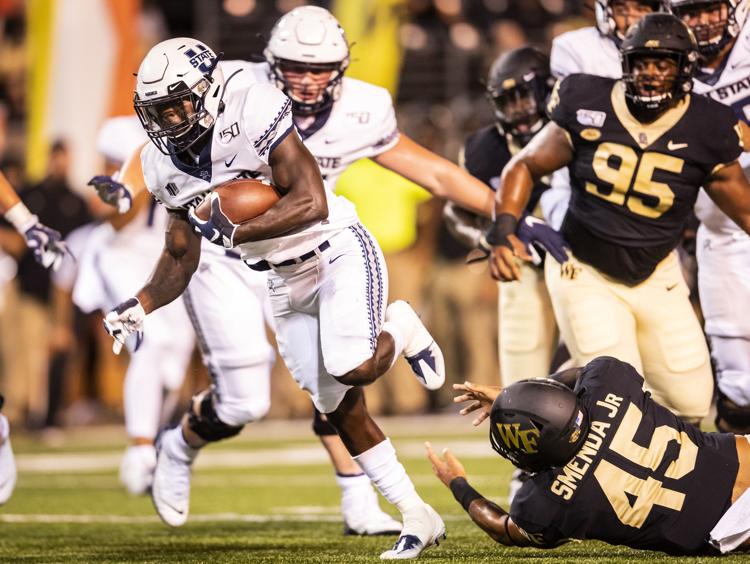 WakeFootball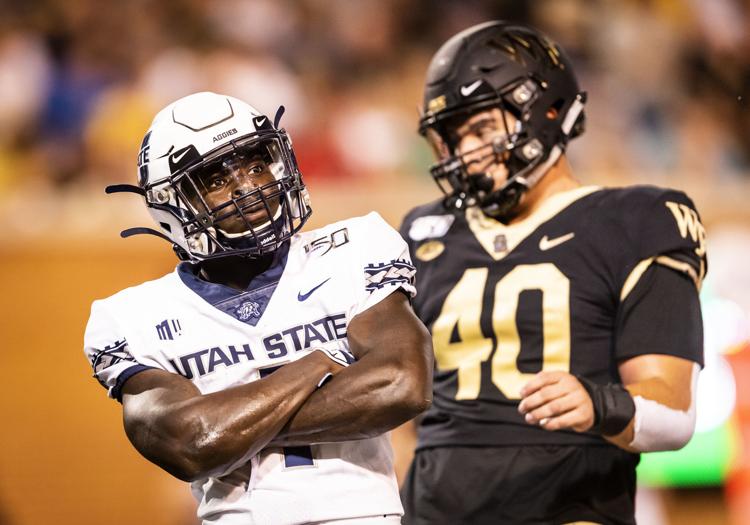 WakeFootball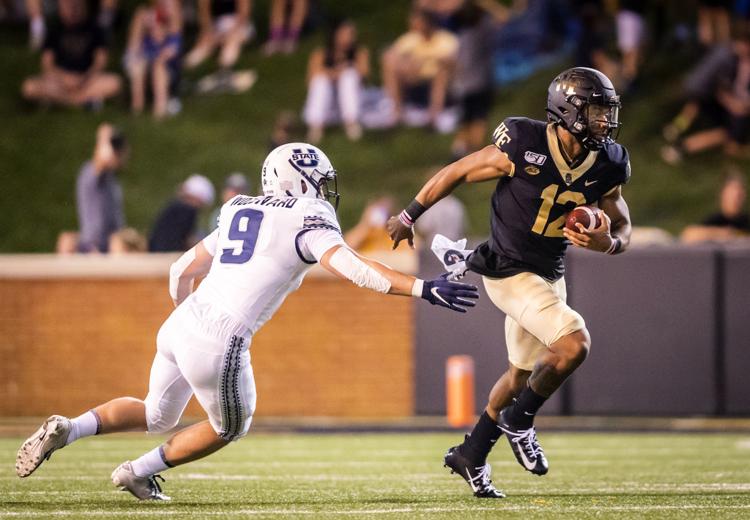 WakeFootball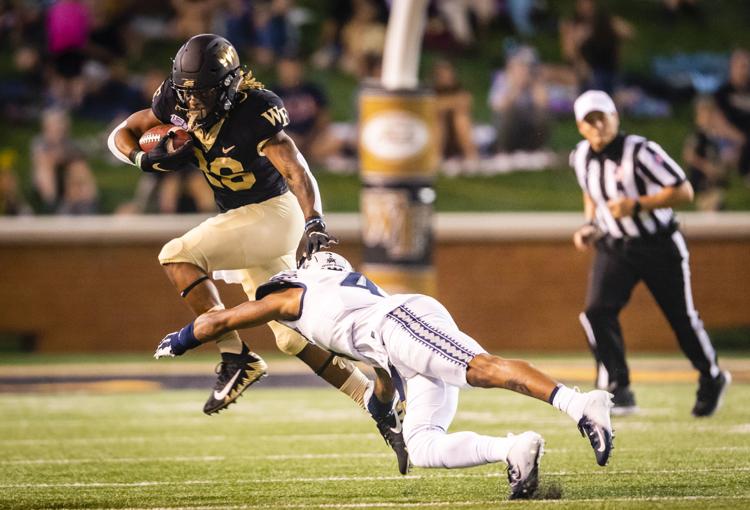 WakeFootball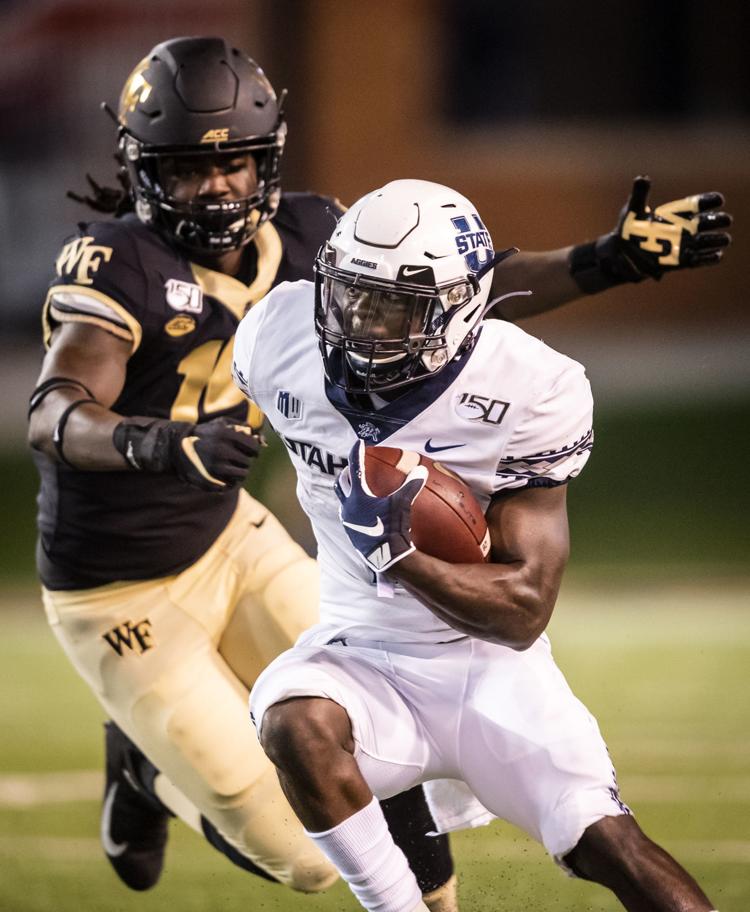 WakeFootball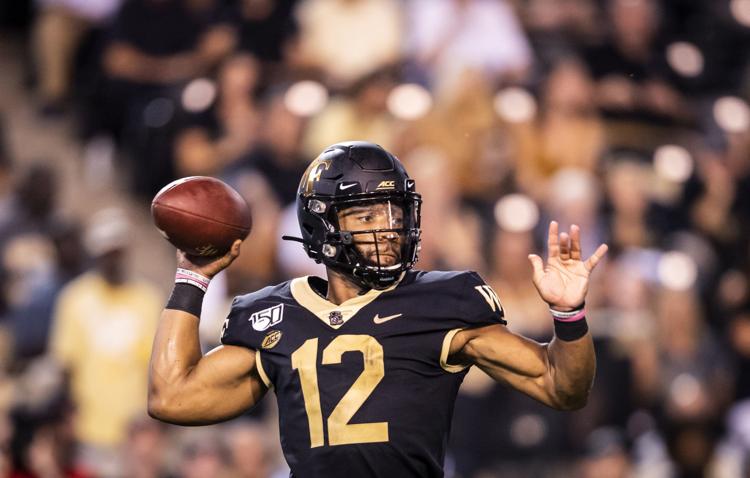 WakeFootball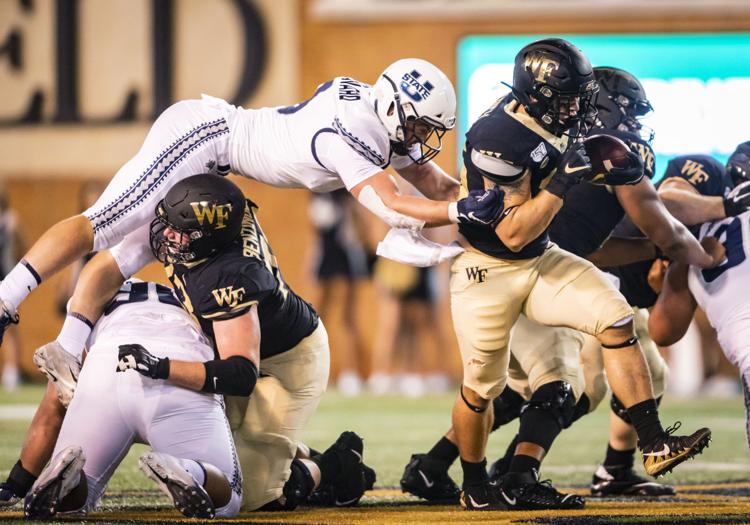 WakeFootball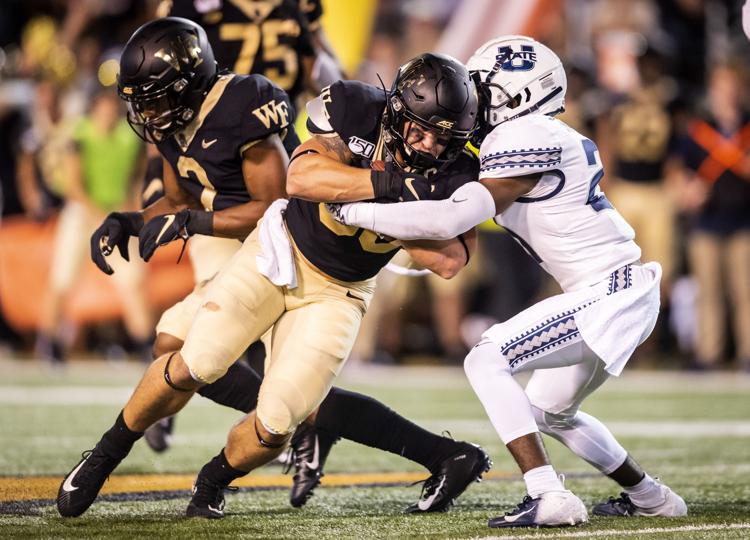 WakeFootball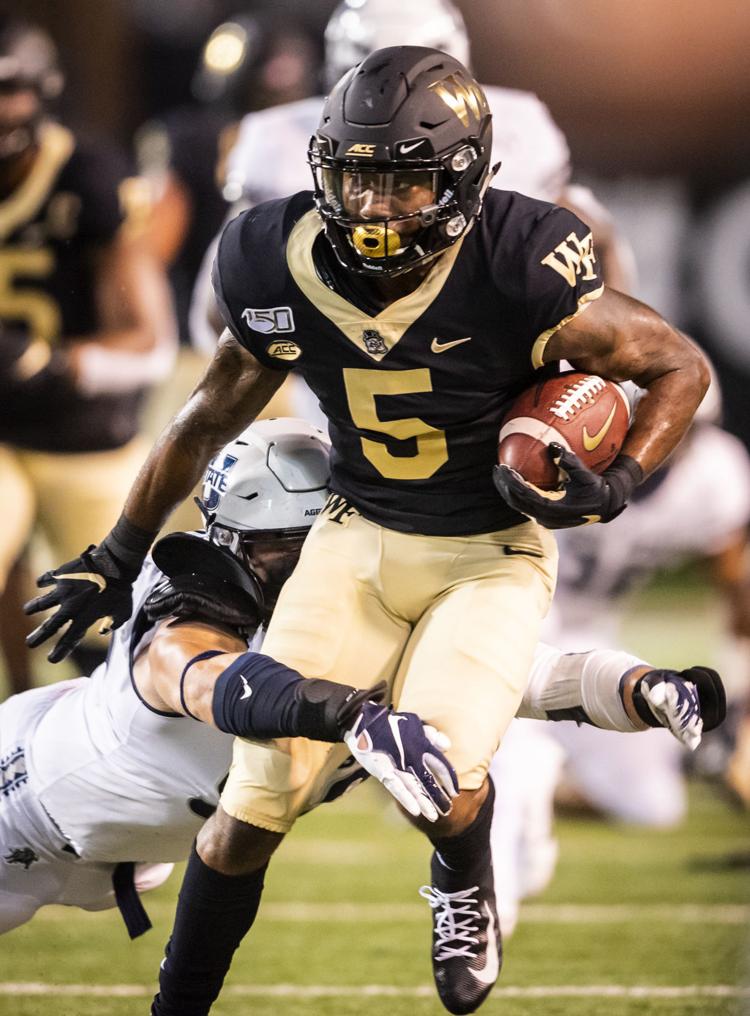 WakeFootball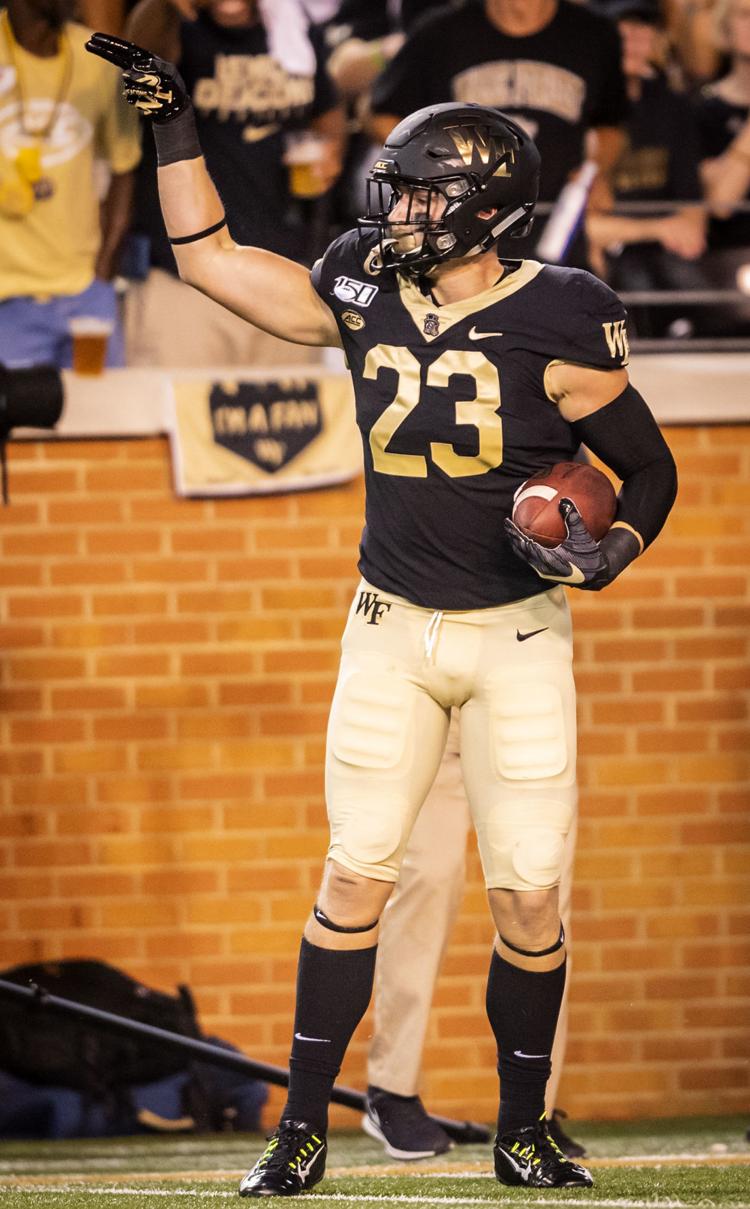 WakeFootball
WakeFootball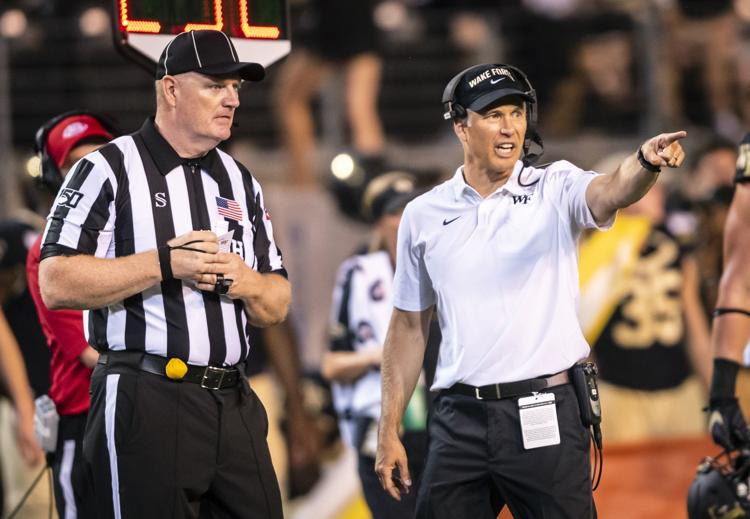 WakeFootball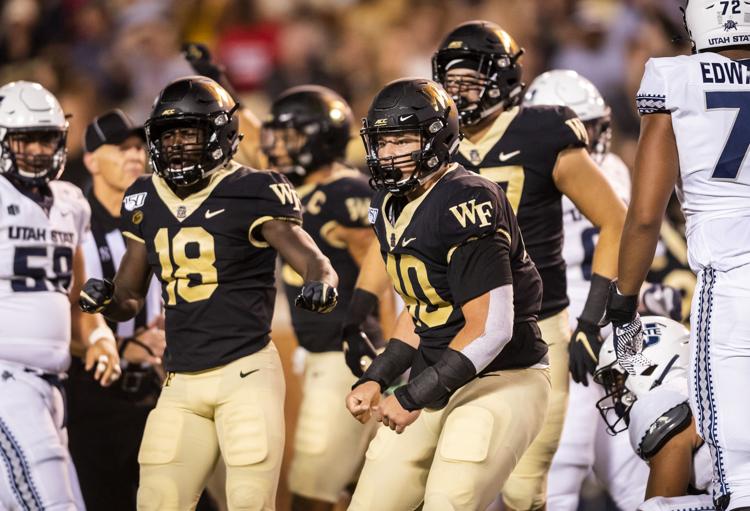 WakeFootball
WakeFootball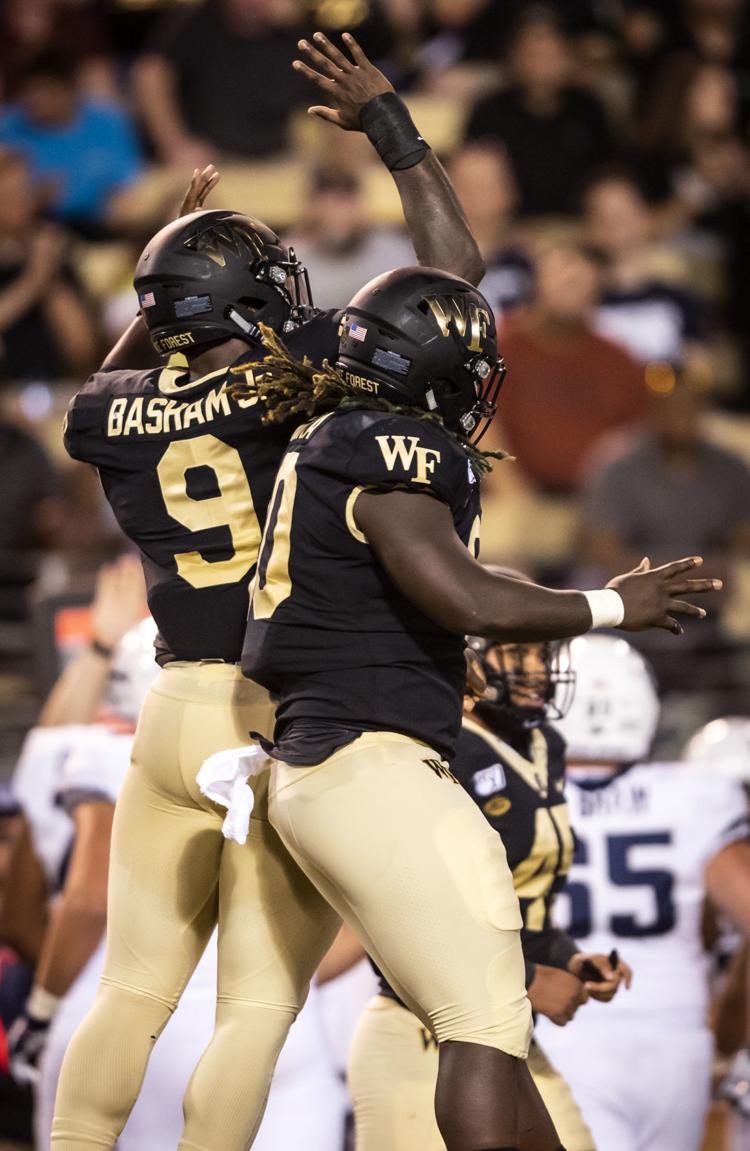 WakeFootball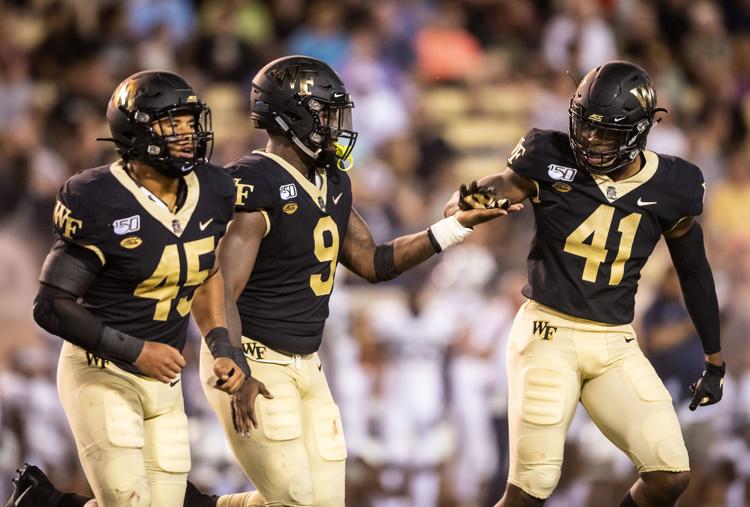 WakeFootball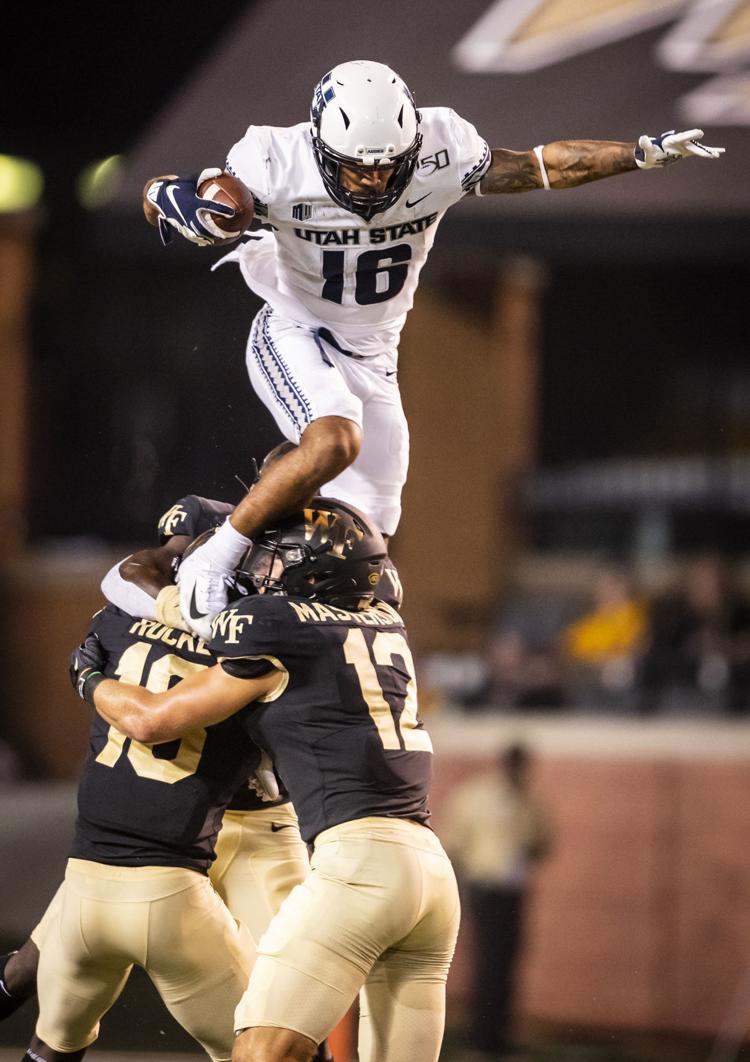 WakeFootball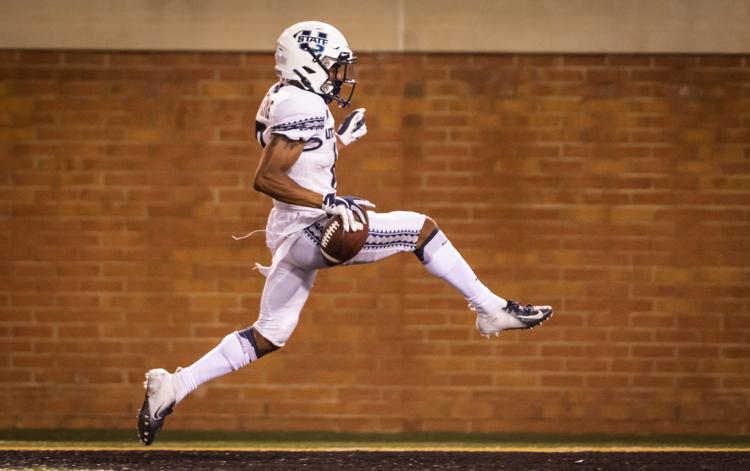 WakeFootball
WakeFootball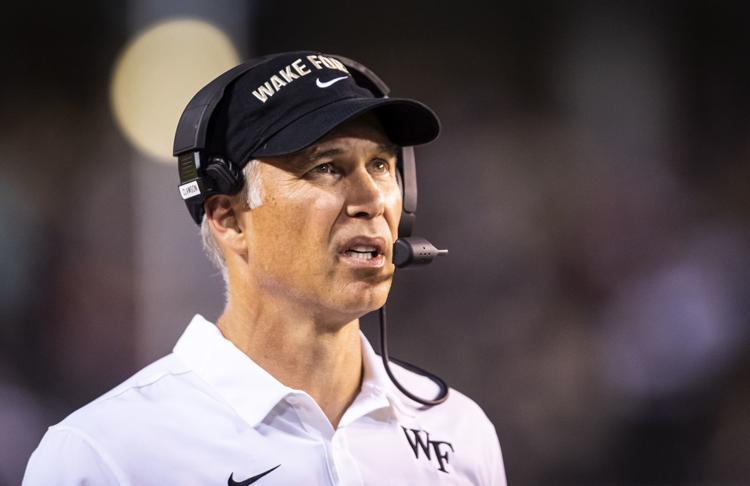 WakeFootball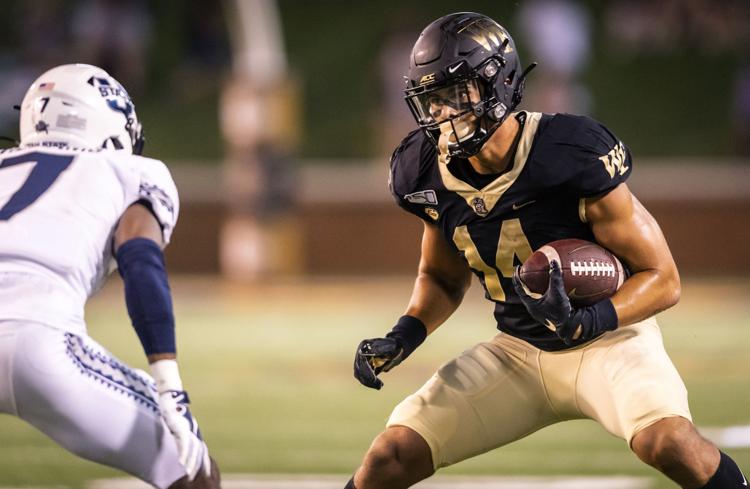 WakeFootball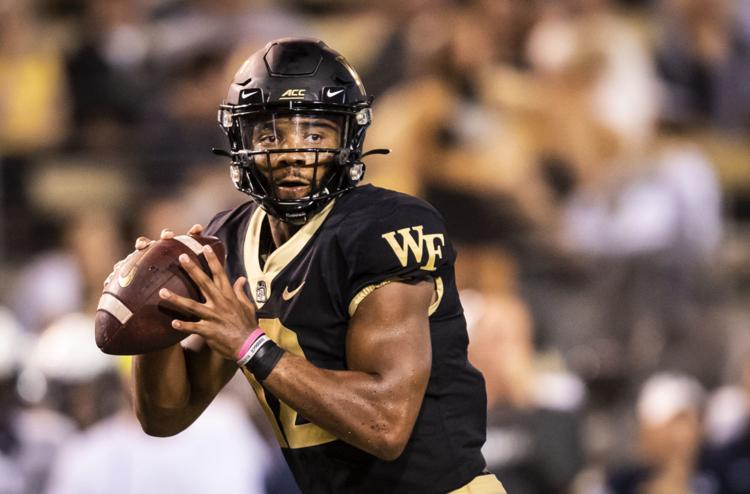 WakeFootball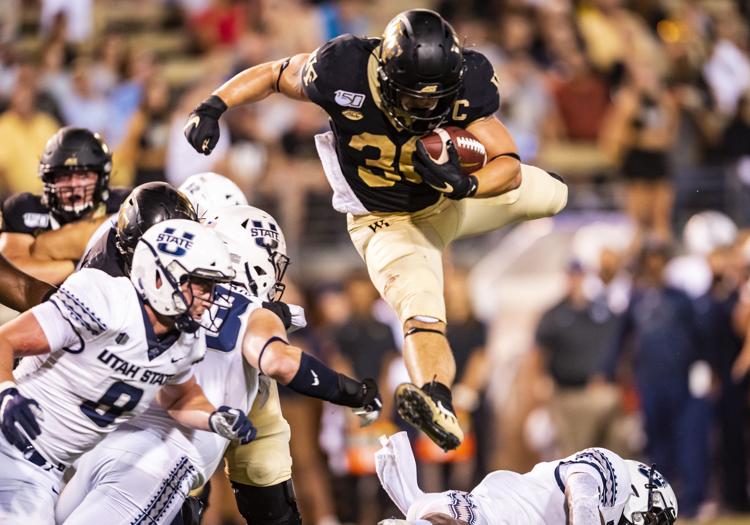 WakeFootball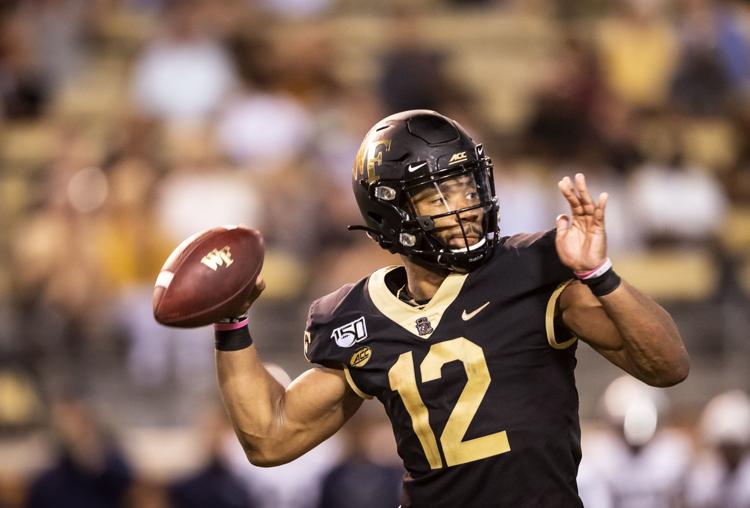 WakeFootball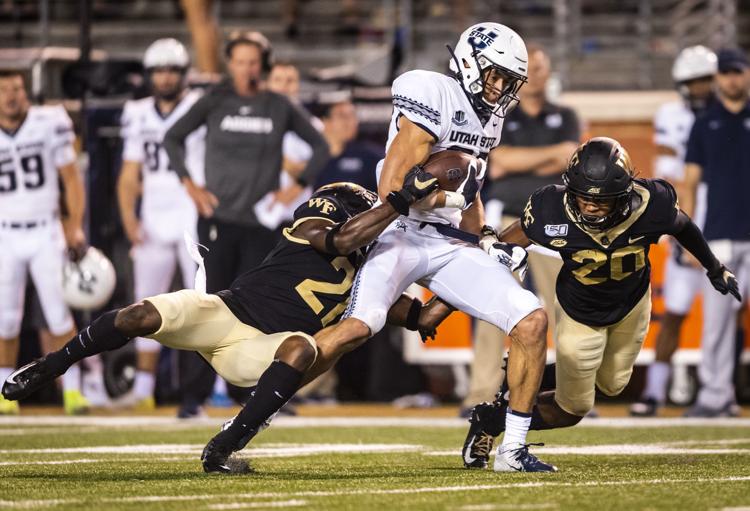 WakeFootball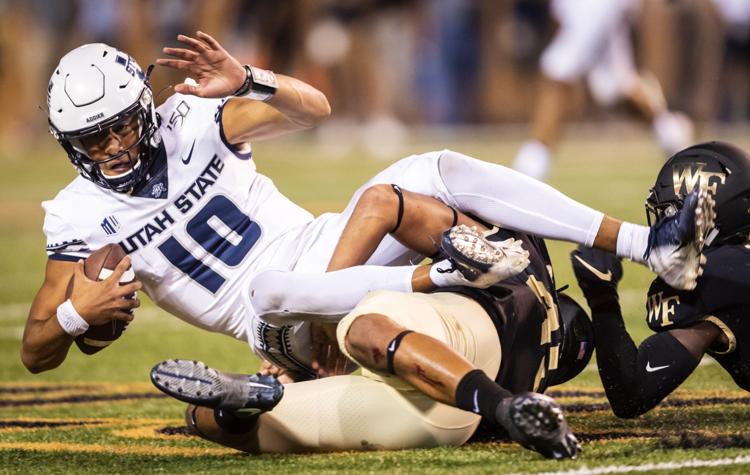 WakeFootball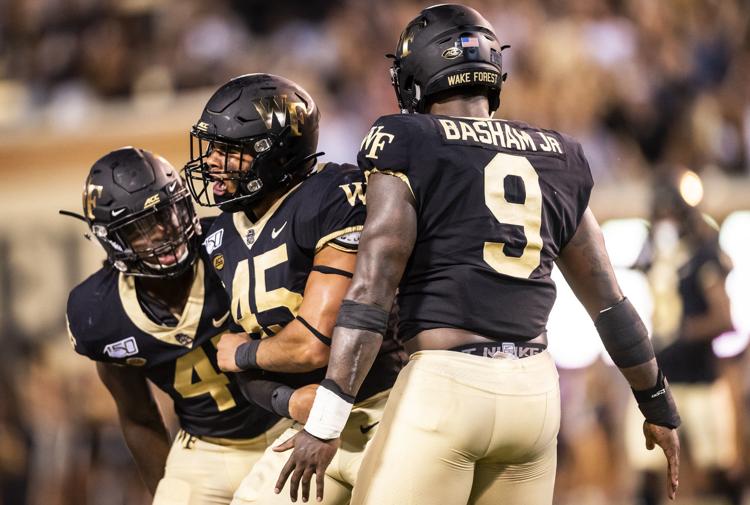 WakeFootball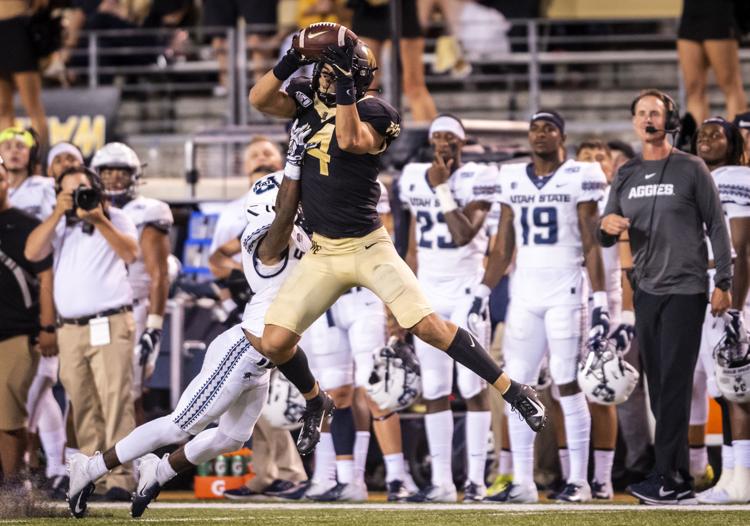 WakeFootball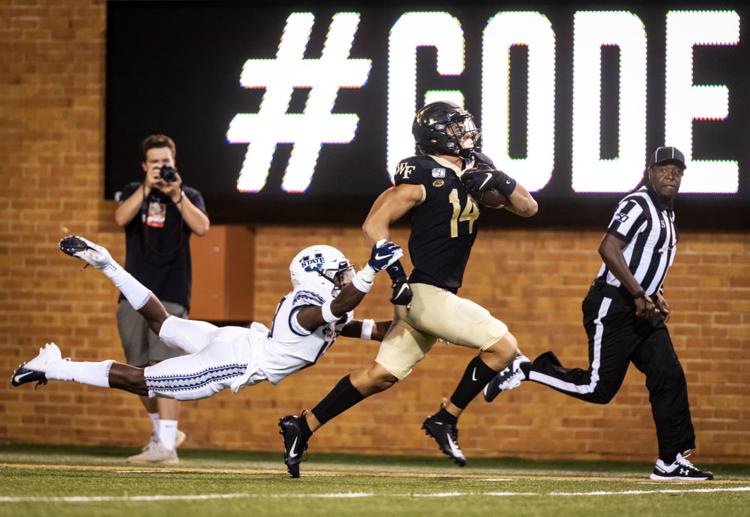 WakeFootball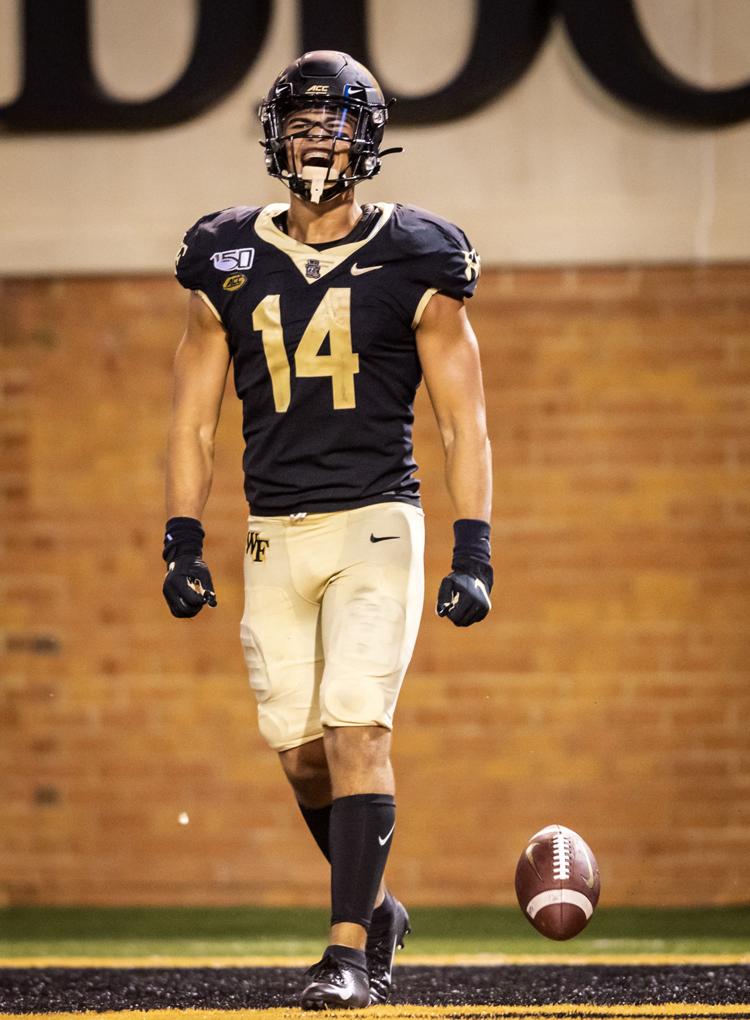 WakeFootball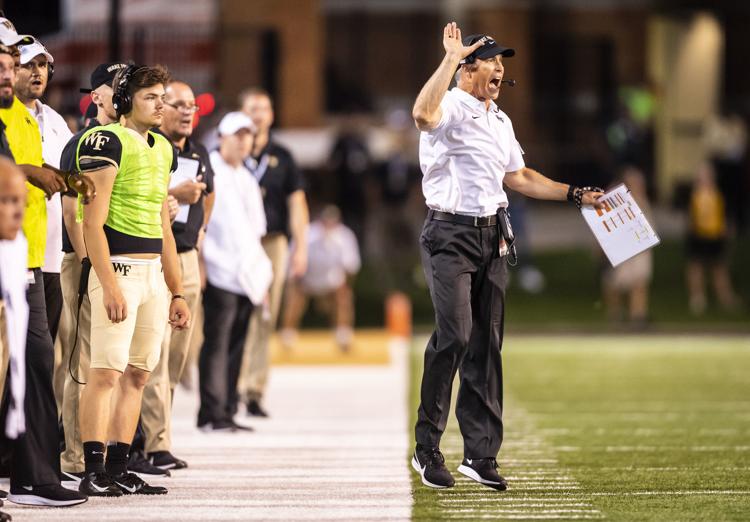 WakeFootball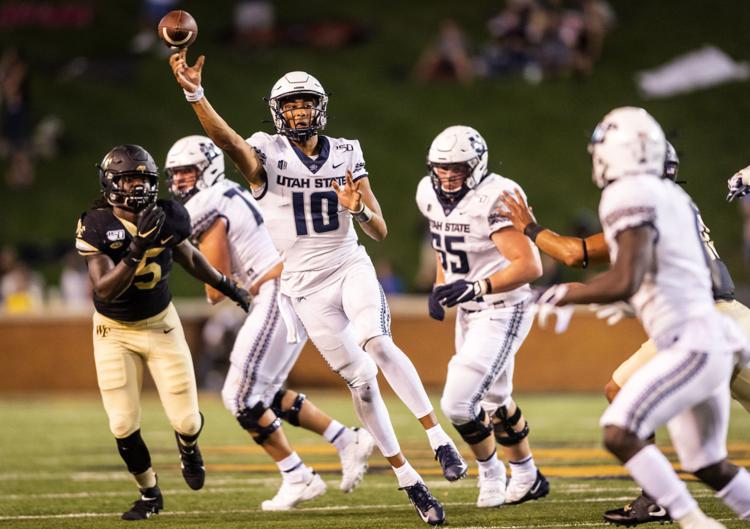 WakeFootball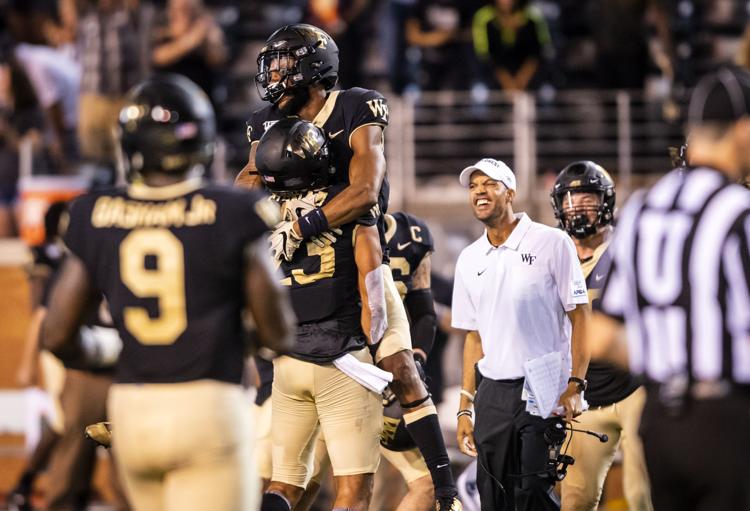 WakeFootball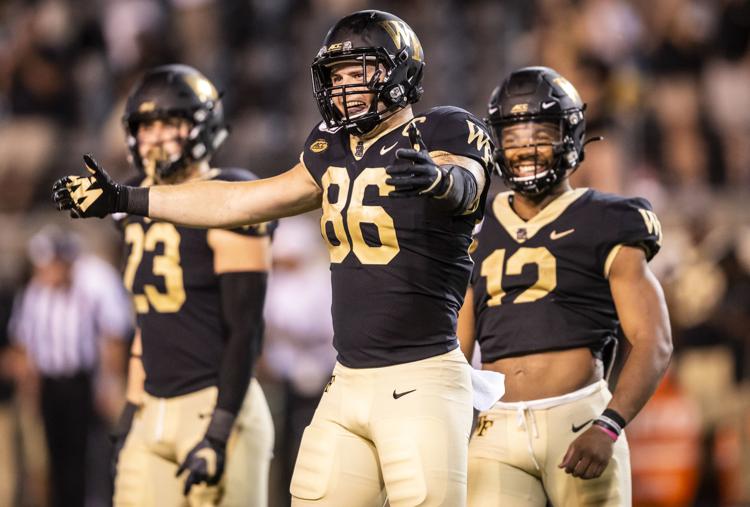 WakeFootball
WakeFootball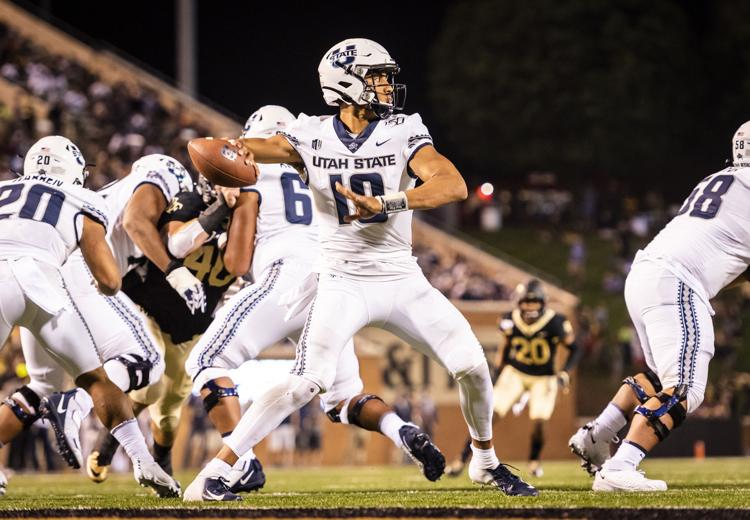 WakeFootball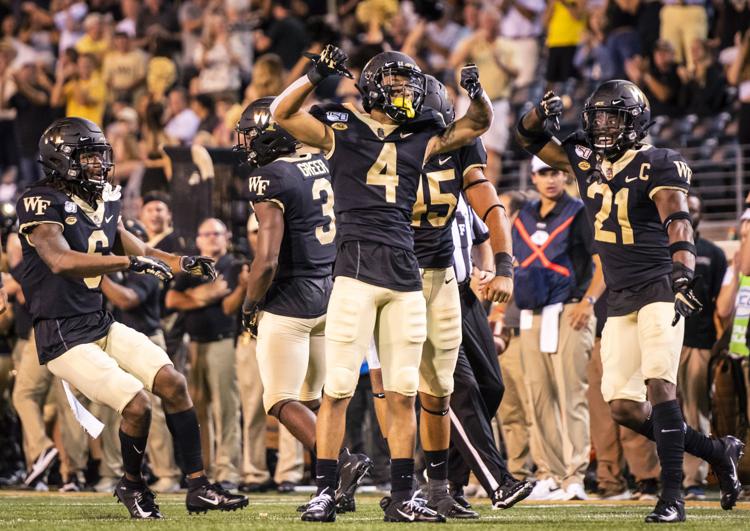 WakeFootball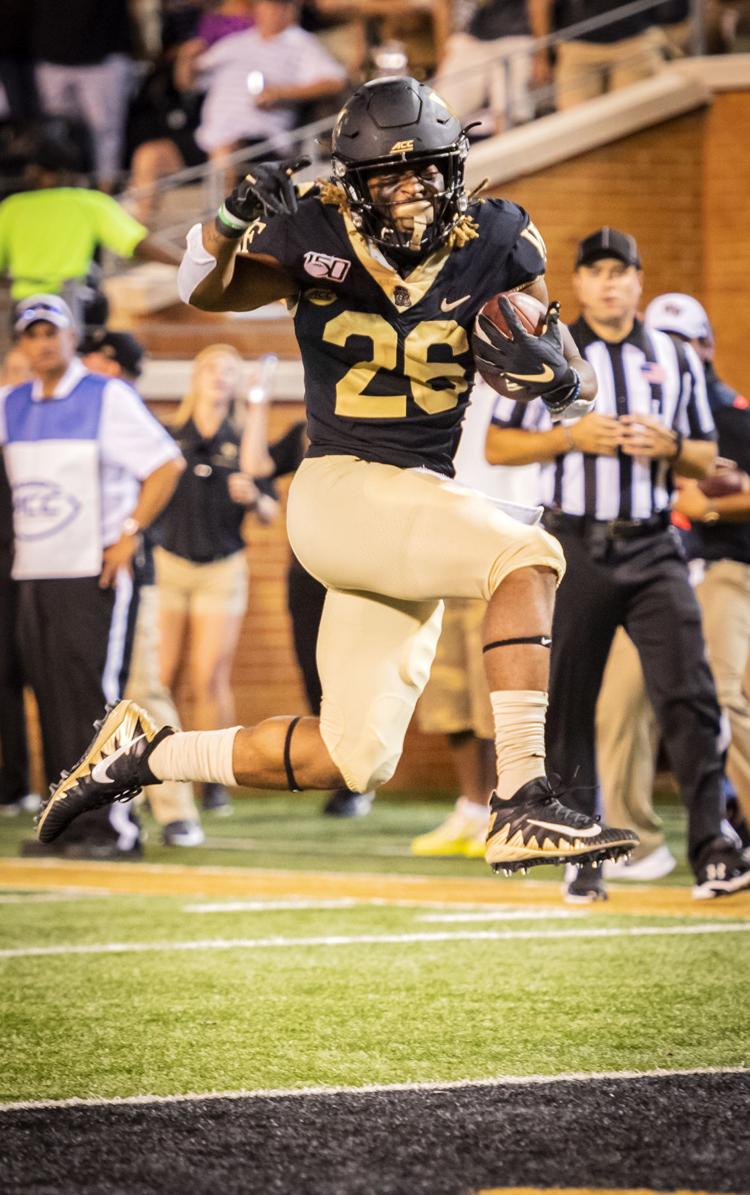 WakeFootball
WakeFootball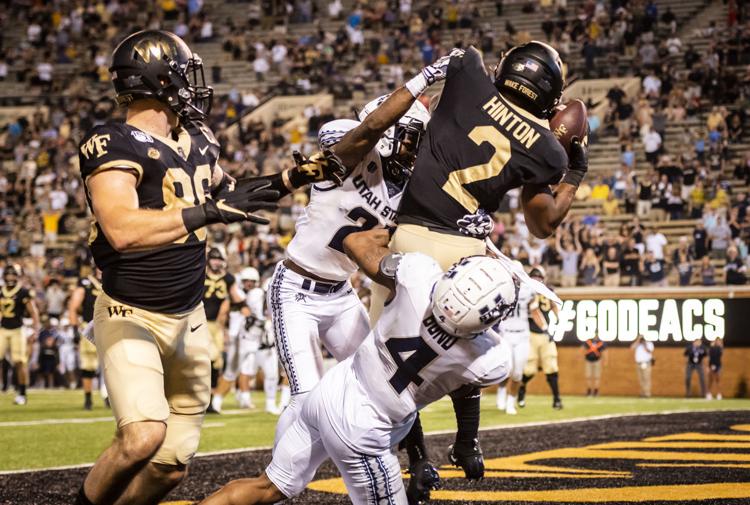 WakeFootball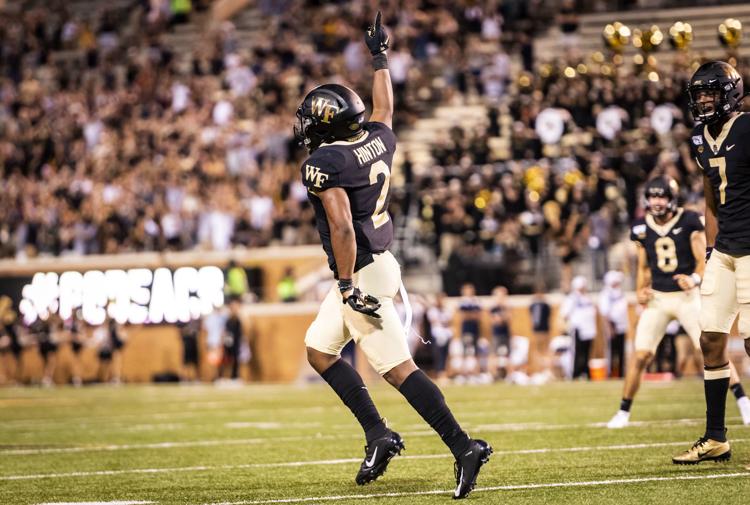 WakeFootball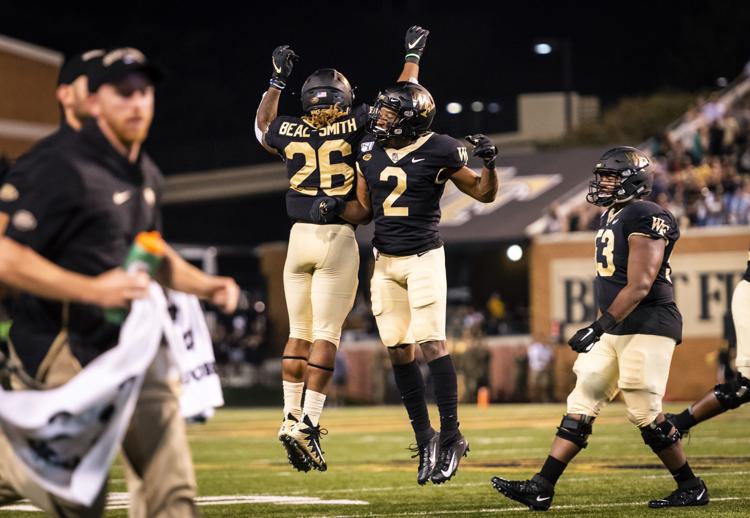 WakeFootball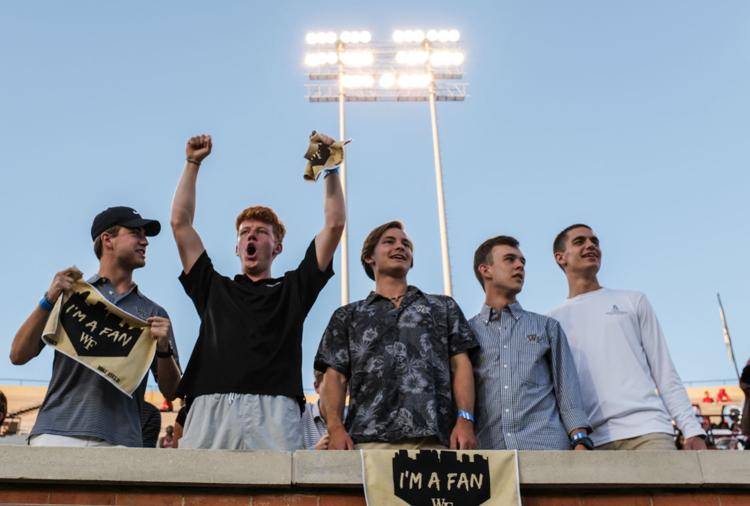 WakeFootball
WakeFootball
WakeFootball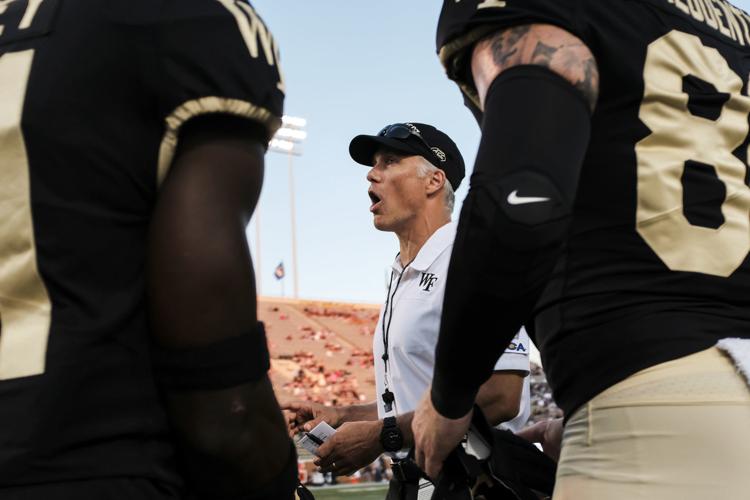 WakeFootball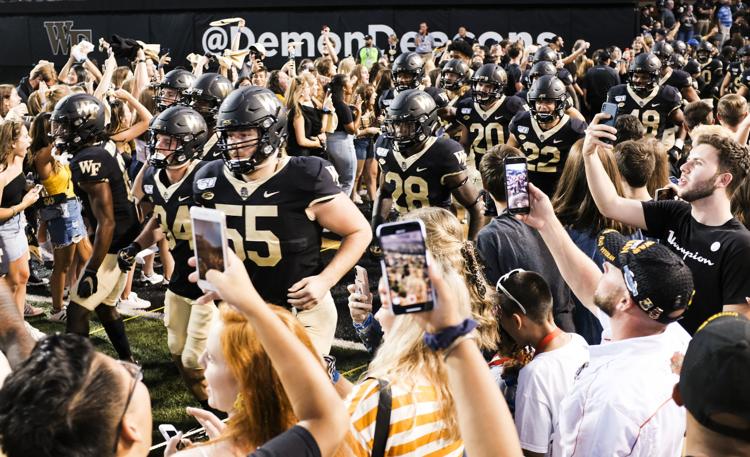 WakeFootball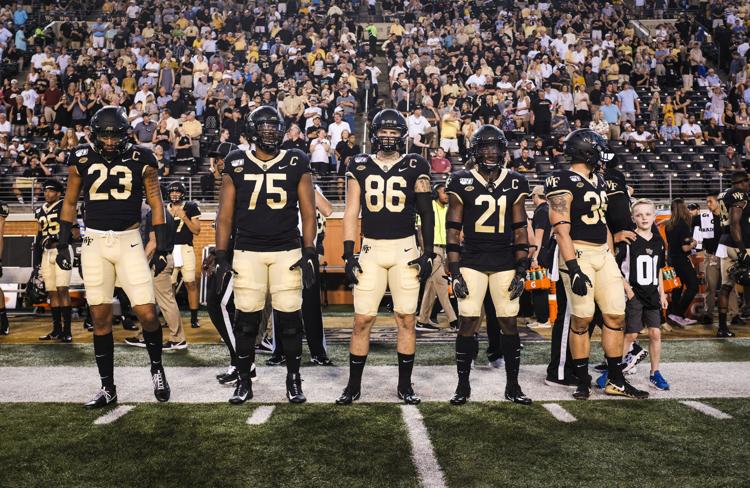 WakeFootball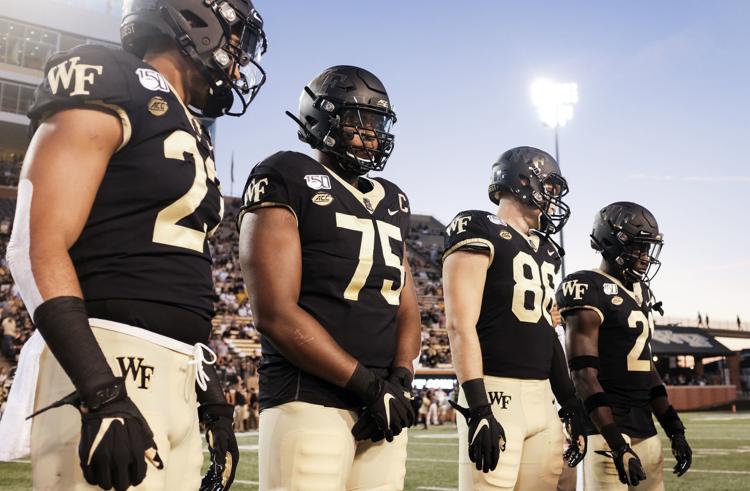 WakeFootball
WakeFootball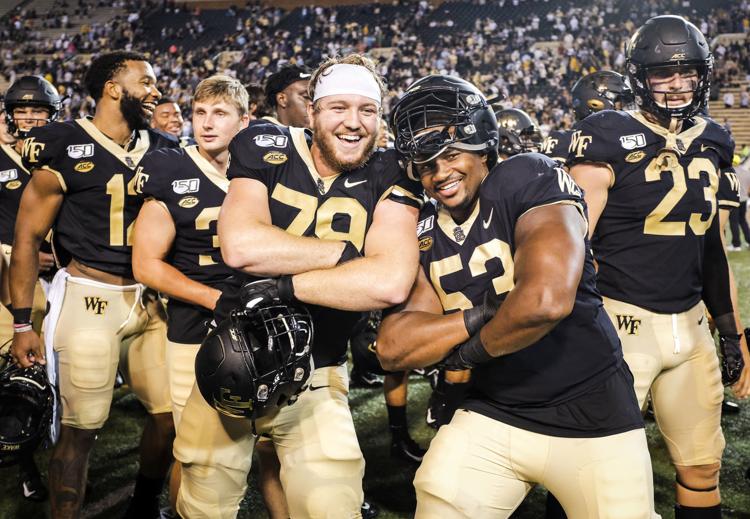 WakeFootball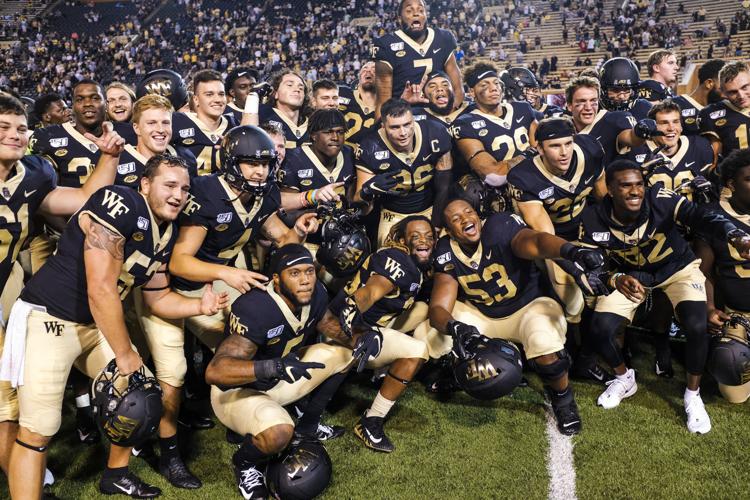 WakeFootball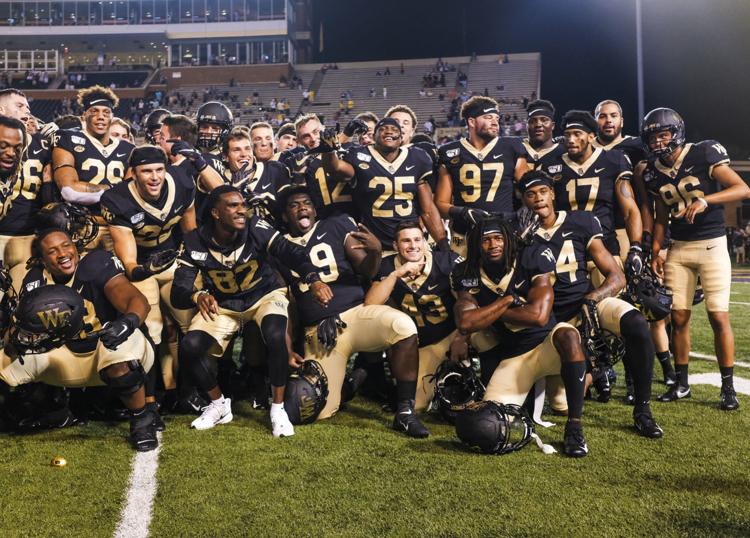 WakeFootball
WakeFootball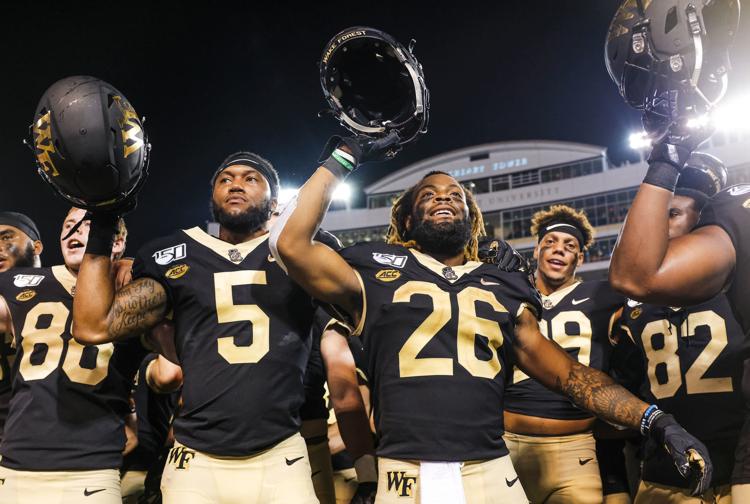 WakeFootball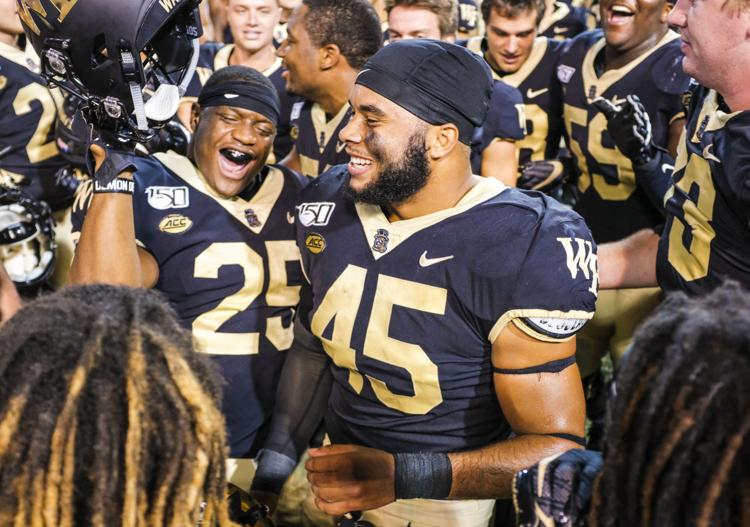 WakeFootball
WakeFootball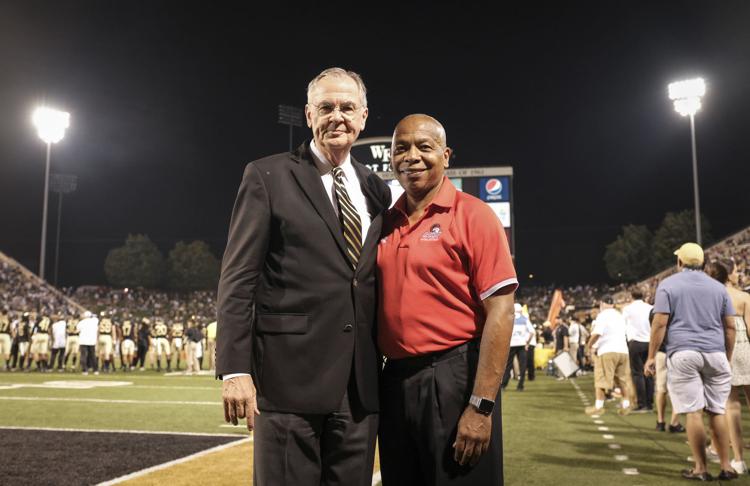 WakeFootball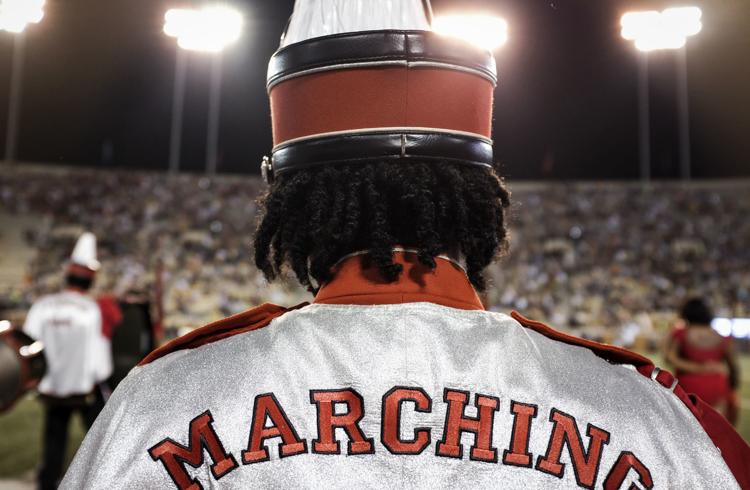 WakeFootball
WakeFootball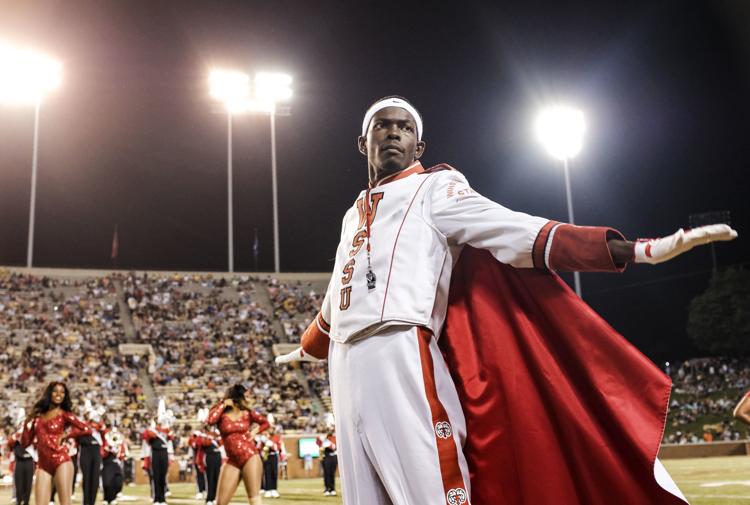 WakeFootball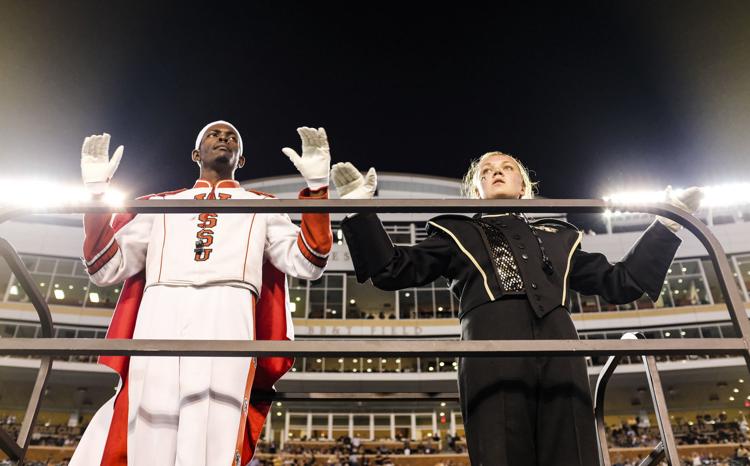 WakeFootball