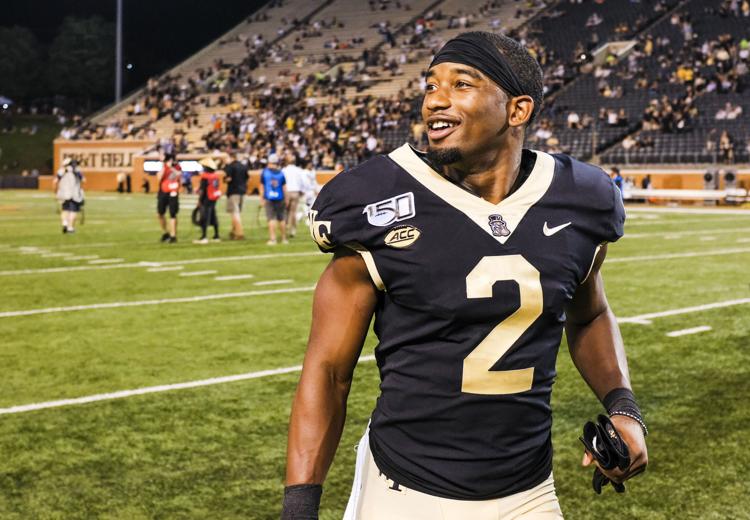 Kendall Hinton never seems to be one to ever get too high or too low, Coach Dave Clawson said.
But when Hinton is celebrated for Senior Day at Wake Forest for the second time, the feeling surrounding him Saturday night will certainly be different from last year.
Even though his first instinct is to say nothing will be different. 
"You know, it'll be the same emotions. This time actually knowing it's my last game here, yeah, it's crazy how fast it flies by," Hinton said. "But you know, just hoping to go finish strong as a team and hoping to give these seniors, including myself, the best going-out gift is just getting this Duke win."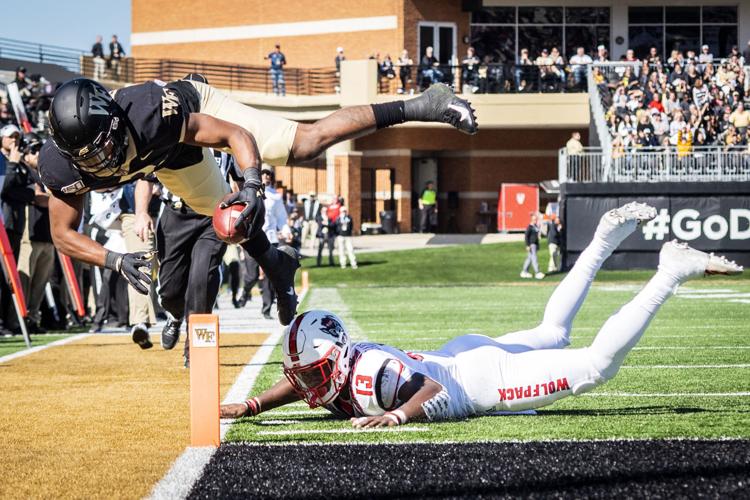 Wake Forest's redshirt senior slot receiver went through Senior Day before last season's game against Pittsburgh. He wasn't in the transfer portal yet — that came after the regular-season finale — but he was almost certain his days as a Wake Forest football player were dwindling.
"Me and Coach Clawson will laugh about it now, but yeah at that point last year — it was pretty definite that I wasn't coming back," Hinton said.
In January, Hinton removed himself from the transfer portal and became the Deacons' starting slot receiver — a position he had only started to learn roughly five months earlier.
It's a position he's clearly comfortable with — look no further than his 53 catches for 676 yards. Both of those are in the top 10 of the ACC, despite Hinton missing two games and most of a third because of an injury against Rice.
"Last year (was) definitely up and down. Not the year I hoped for, but it prepared me for this year," Hinton said. "This season, (going into) the last two games and finishing strong and knowing my role and knowing exactly what's needed from me; versus last year, kinda had no idea where I'd be and things were much more all over the place for me."
While Hinton's emotions never seem to sway too far from center, his 2018 football season pulled him in just about every direction. Hinton is only about 18 months removed from being Wake Forest's starting quarterback — a role he lost when suspended in June for the first three games of the 2018 season.
"Not knowing what the future holds, it's been a lot of things over the past five years," Hinton said. "Seeing guys, different teammates graduate, some leave, and at this point five years later being able to look back and be happy I made this decision to stay, I'm grateful for every experience I had, everything I went through and how it's built me into who I am today.
"It's tough going through it, but when you make it through it, it only makes you stronger."
Now, with the game-winning catch against Utah State in the season opener and his emergence as one of the Deacons' best receivers, he'll be honored for the second time under considerably different circumstances.
"He's not one of those rollercoaster guys, and last year as he went through this, it was very mature and he'll be very mature this year," Clawson said. "… And what he has added to our football team — even as an example to our younger players, that you know, you can make mistakes and recover from them if you refocus yourself and recommit yourself, and Kendall certainly has done that."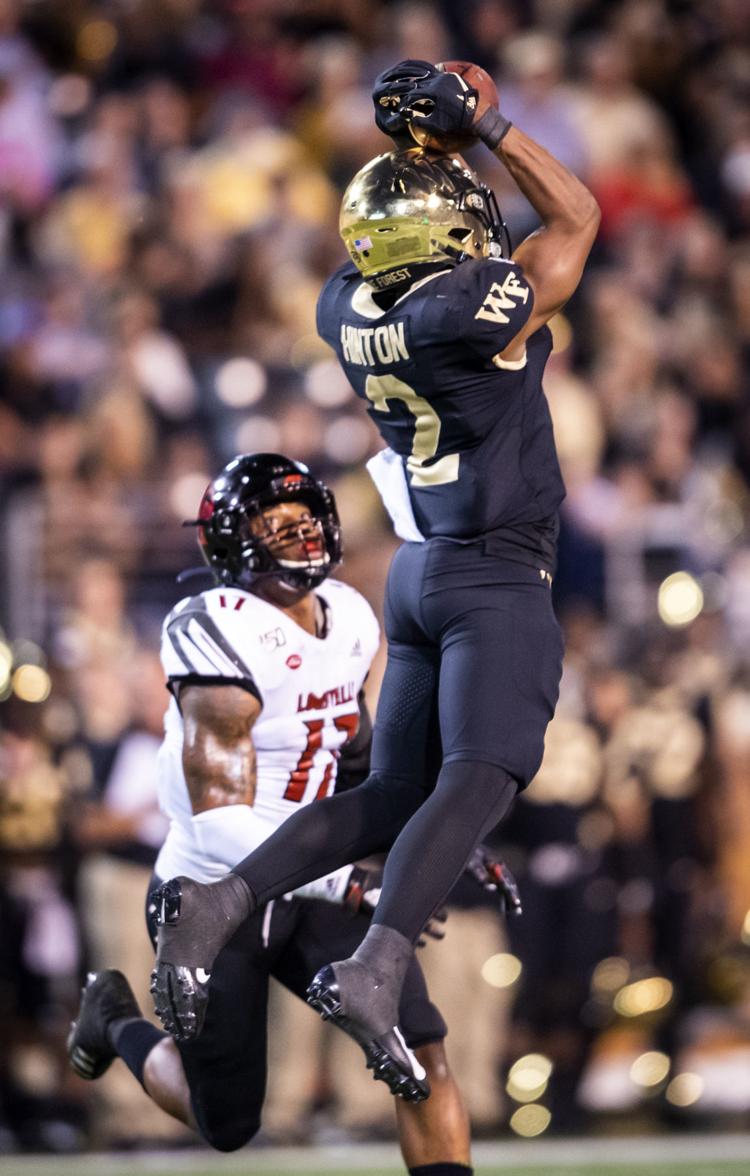 As if this game needed more significance, the Durham native will be facing his hometown college. And while Hinton's mood stays level, he's had quite the rollercoaster of performances against Duke:
• In 2015, Hinton couldn't suit up against Duke because he was sick.
• In 2016, Hinton and Cade Carney formed a dynamic rushing attack to beat Duke in the second game of the season. Carney ran for 108 yards and three touchdowns, while Hinton threw for 133 yards and ran for 63.
• In 2017, Hinton entered the game after John Wolford was knocked out of the game with an ankle injury.
• In 2018, Hinton entered in the fourth quarter at quarterback and scored on an 11-yard touchdown run with 4:20 left. It was the final score of Wake Forest's 59-7 rout of the Blue Devils and a conscious effort from the Deacons' coaches to give Hinton what could have been a final highlight in his Wake Forest uniform in his hometown.
• In 2019 … your guess might be as good as Hinton's.
"Yeah, this week for the past four years has always been — who knows what the plan was going to be?" Hinton said. "So this is the first year going in fully healthy, going in as the starter, now at a new position, so I'm kind of excited to see what happens this year.
"Hopefully it'll be a big game for me."
WakeFootball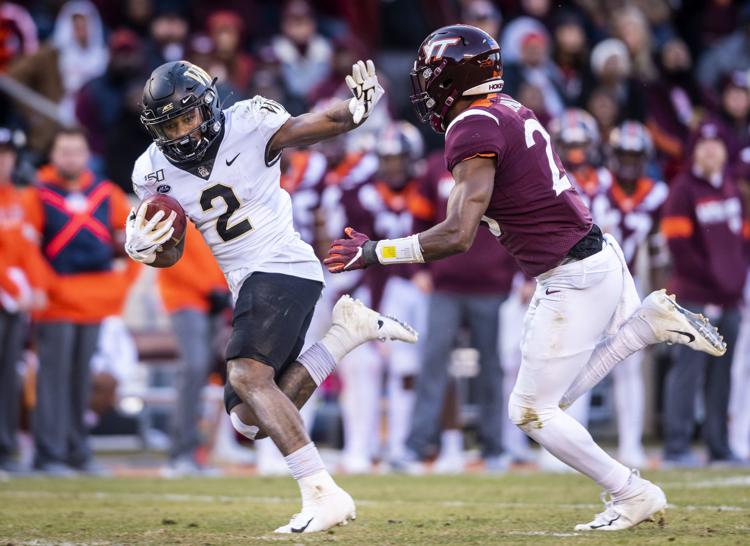 WakeFootball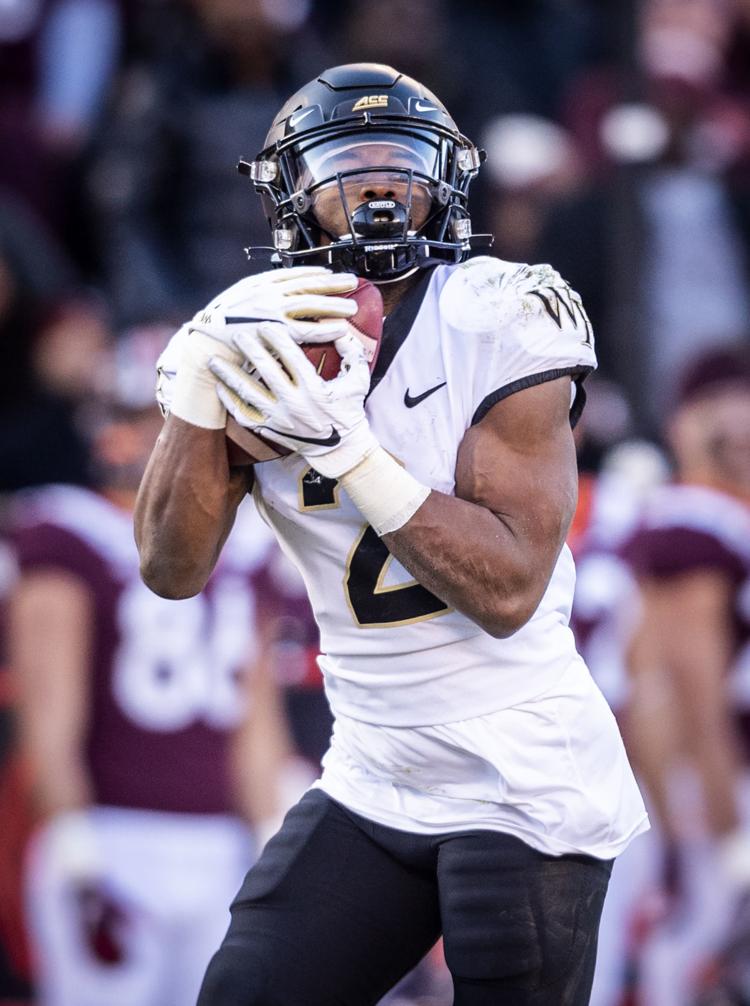 WakeFootball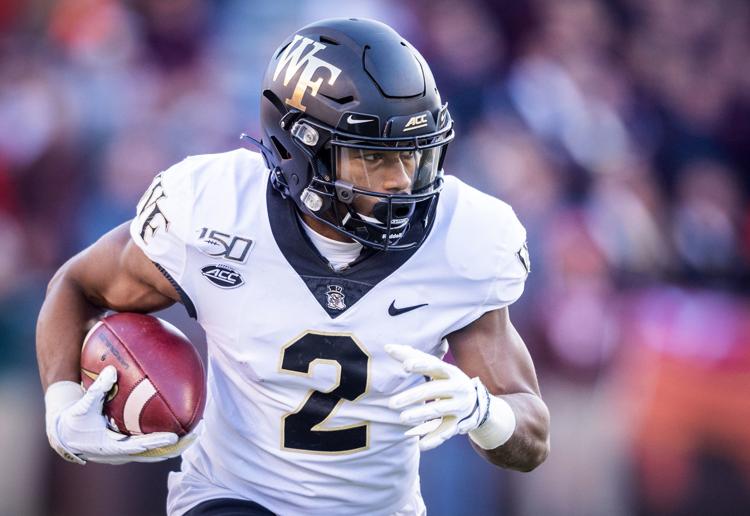 WakeFootball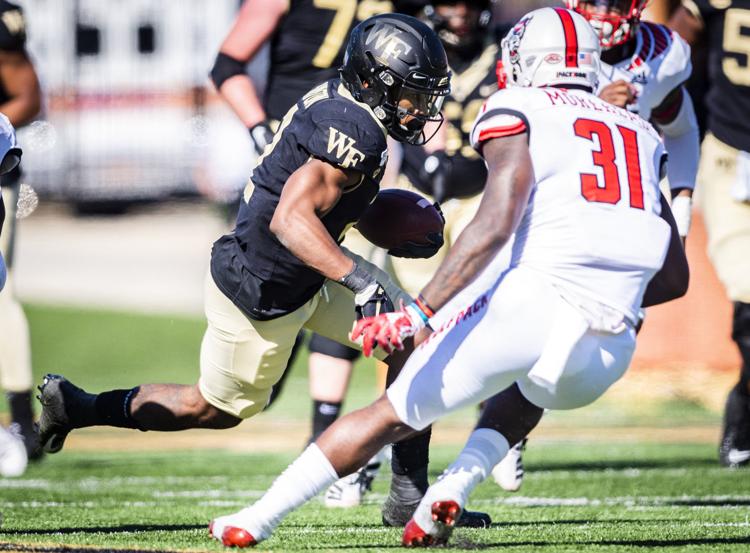 WakeFootball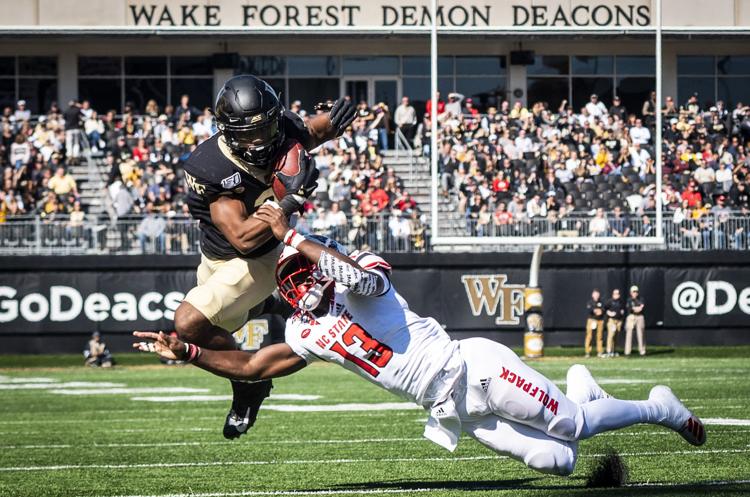 WakeFootball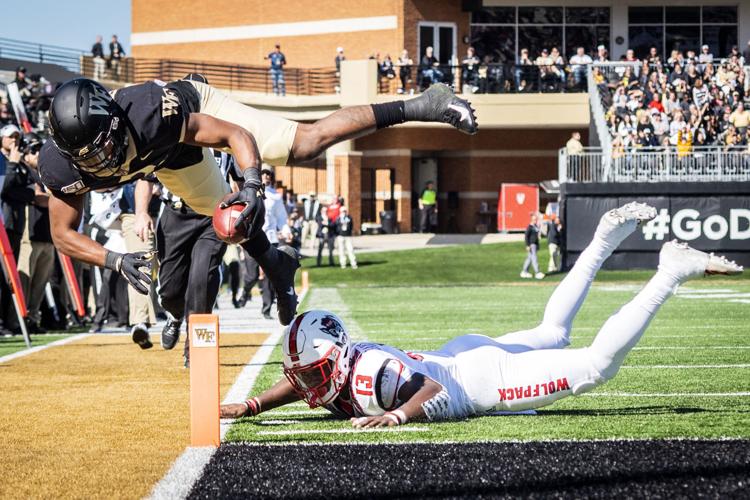 WFUFB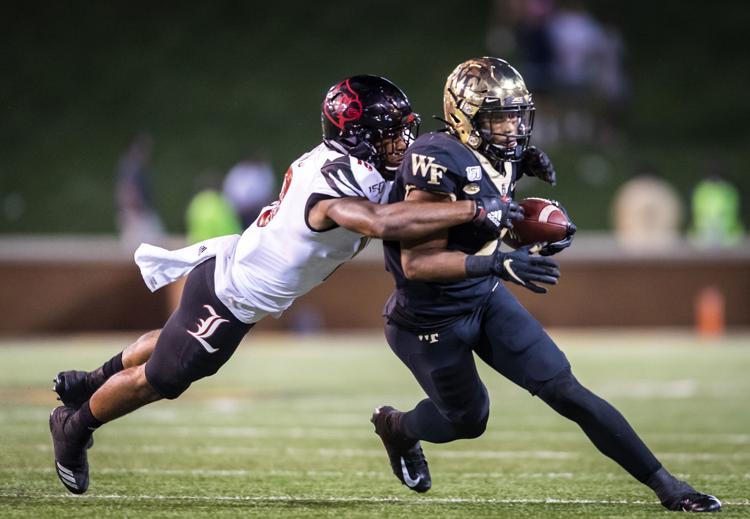 WFUFB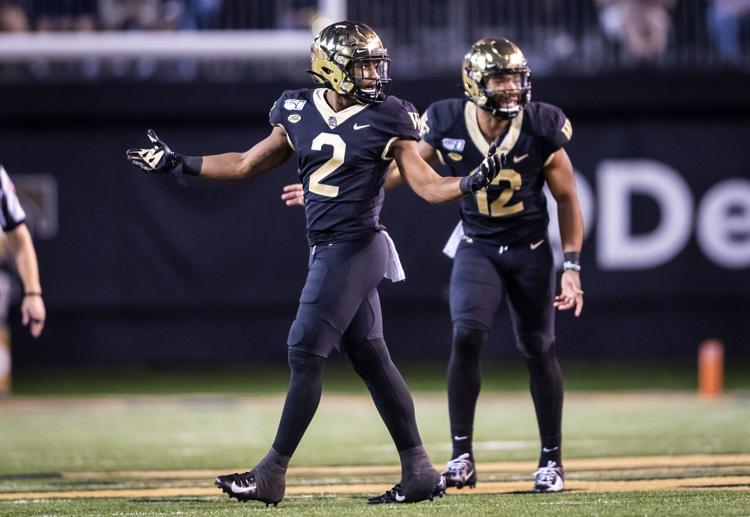 WFUFB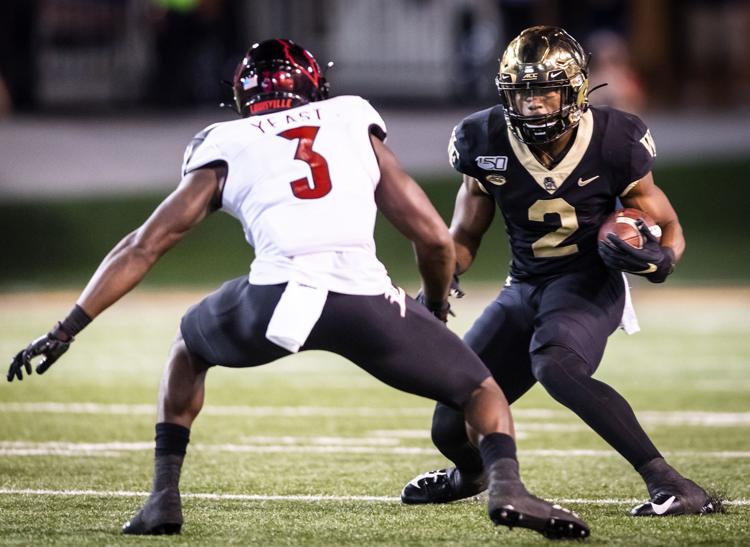 WakeFootball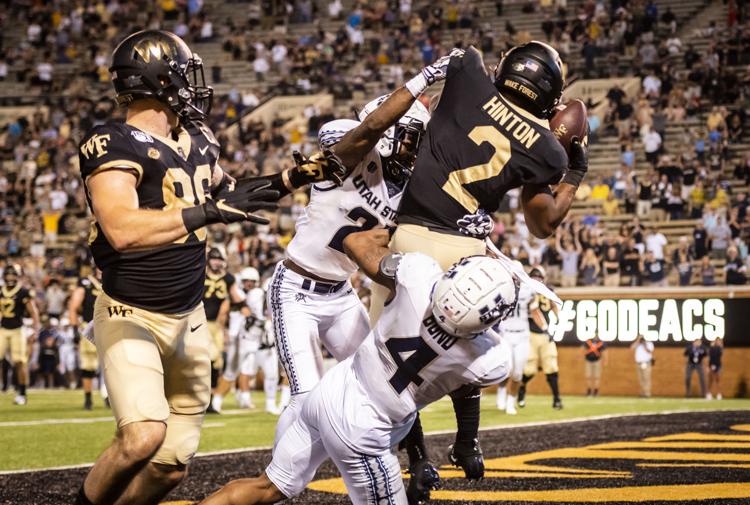 WakeFootball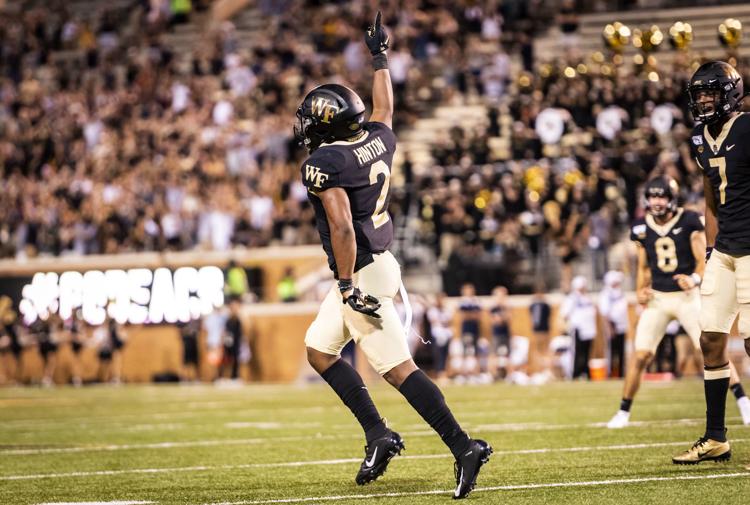 WakeFootball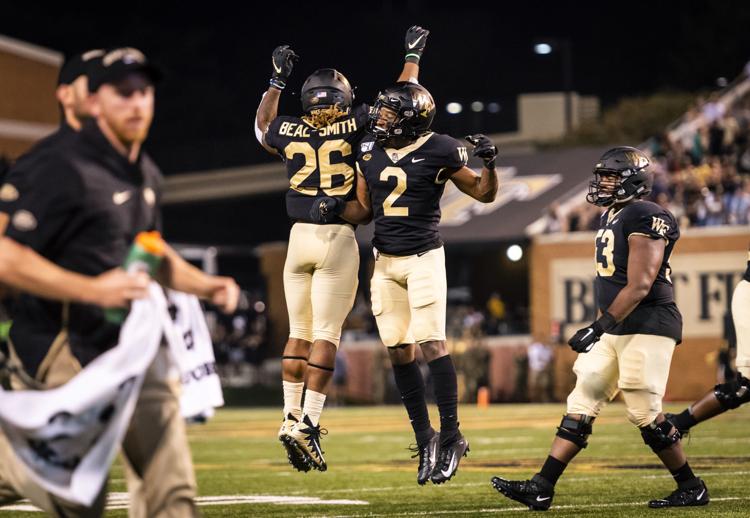 WakeFootball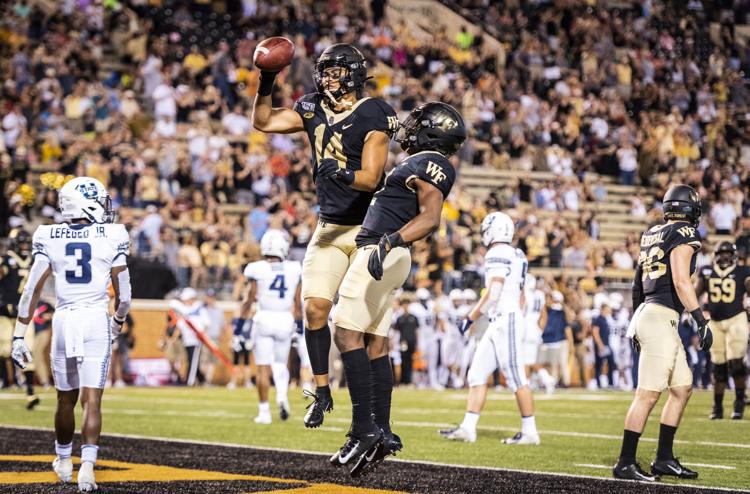 Wake Forest First Day of Football Practice
Wake Forest First Day of Football Practice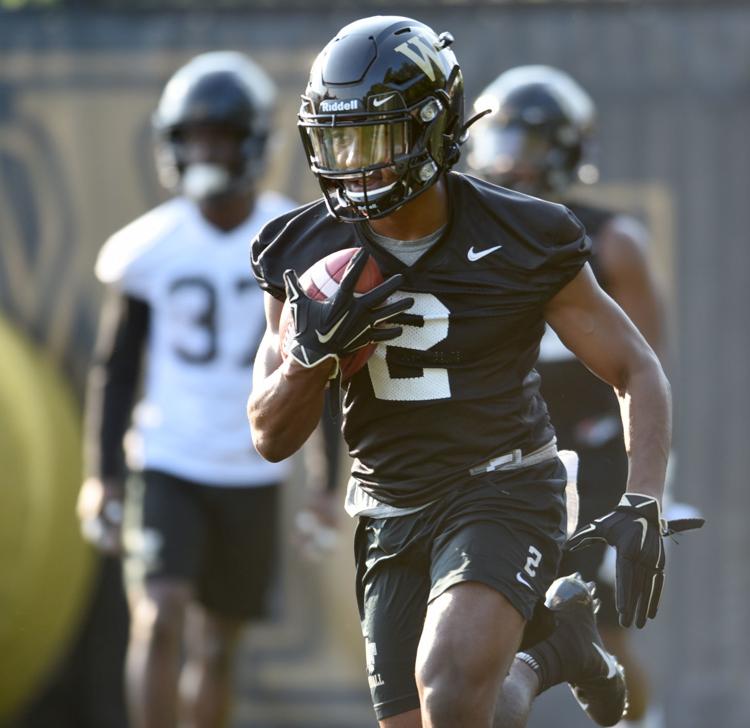 Wake Forest First Day of Football Practice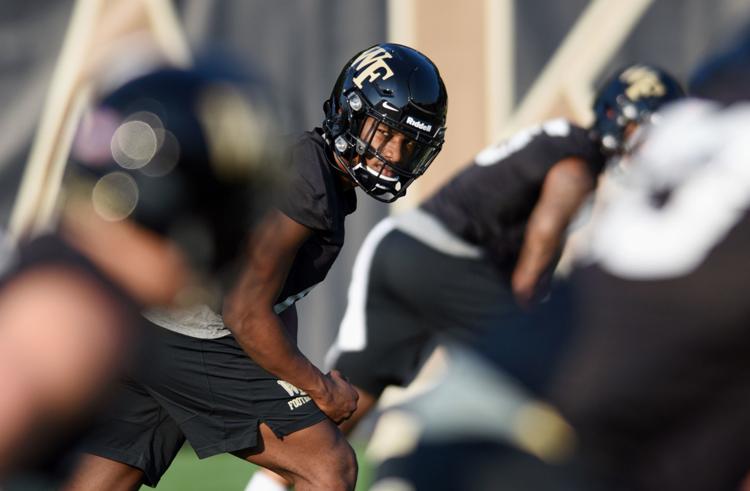 Wake Forest First Day of Football Practice