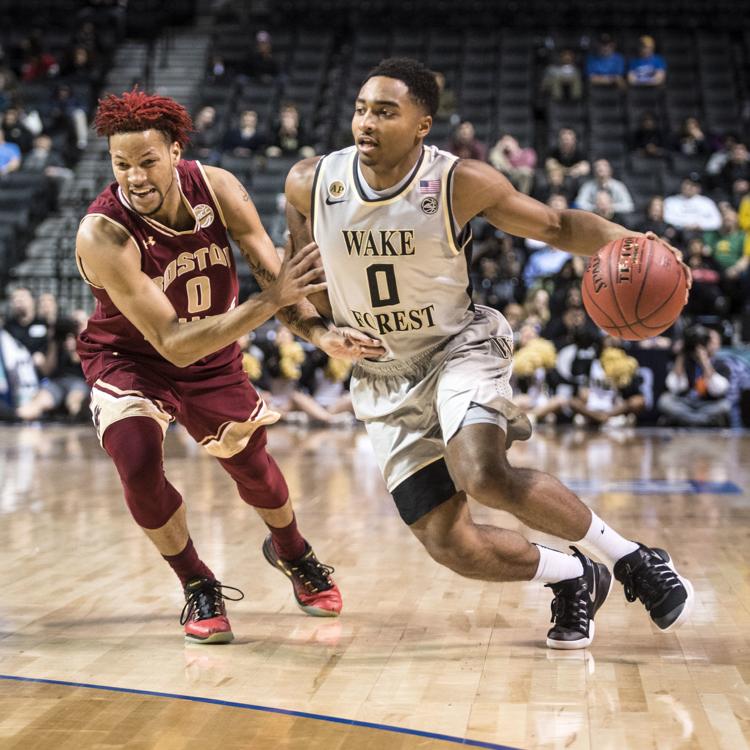 Brandon Childress has joked about not wanting to address the impending end of his collegiate career, that he's not ready to partake in Senior Day festivities or even ponder that, yet.
But as Childress, the only senior who has spent his entire career at Wake Forest, it brings things into perspective when he lists the guards he's played against in his career.
"My freshman year, the guards at Carolina were Joel Berry and Nate Britt. They won the championship that year. You go to Duke, you've got Luke Kennard, Grayson Allen," Childress said. "Boston College had Jerome Robinson and Ky Bowman. Go to Louisville, you've got Donovan Mitchell."
He continued, naming Syracuse's John Gillon and Andrew White (brother of current Deacon Andrien White), Virginia's London Perrantes, Ty Jerome and Kyle Guy and Virginia Tech's Justin Robinson.