My Take on Wake: Here are the 10 most-important players for Wake Forest football as the 2019 season approaches.
Maybe Tom Petty was right. Maybe the waiting really is the hardest part.
Wake Forest's first practice is Aug. 1. It's felt like a year since the Deacons wrapped up spring practices, but finally the season is around the corner. Soon enough, there will be fall camp stories flowing — the best part of Wake Forest's willingness to allow media members access to its practices.
In the meantime, we've got to pass the time.
So here are the Deacons I think are the most important — note, that's not "best," but most-vital to the team — this season.
T-1. QB Jamie Newman, Sam Hartman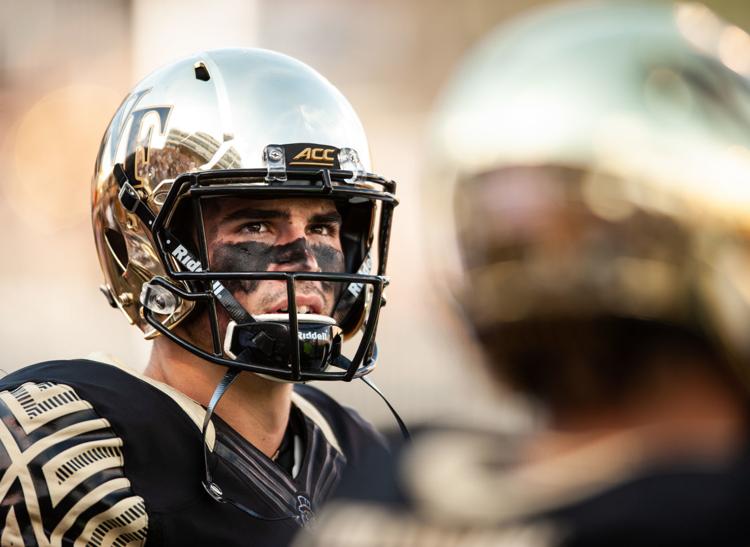 Shame on you if you read this and expected somebody different in the top spot.
Wake Forest's quarterback battle persists from the spring, as could be expected. A year ago at this time, as Coach Dave Clawson said last week, it was a "bad problem" that the Deacons would be picking a starting quarterback from one of these two. They were inexperienced and both needed to grow up in a hurry.
Both did, in their own ways, last season. And now, the second part of Clawson's quote from last week: "This is a good problem."
3. LB Justin Strnad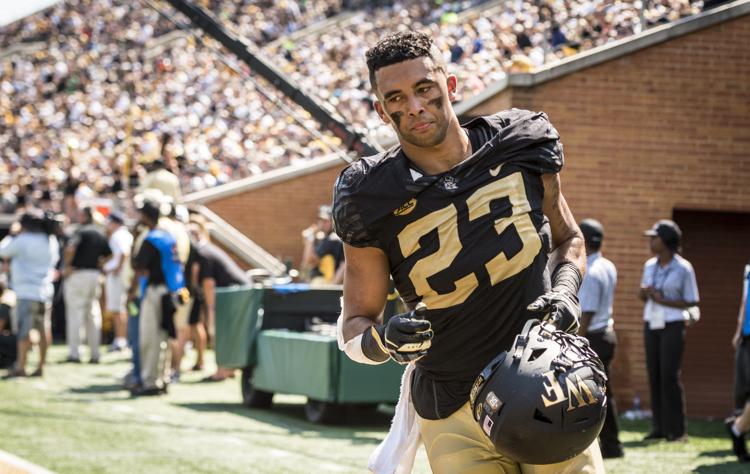 It's easy to forget that the redshirt senior had never started a game at Wake Forest before last season. That's because all he did was record 105 tackles — 71 of them in the final seven games — while becoming the last healthy scholarship linebacker standing.
Strnad is this high not only because of what he means when he's on the field, but because of what's behind him on the depth chart. Sophomore Ryan Smenda Jr. will start at the other linebacker position, and then the Deacons' second-string linebackers could be Jeff Burley and Chase Monroe — both of whom didn't play last season because of knee injuries — and Ja'Cquez Williams as he shifts from rover.
4. DE Boogie Basham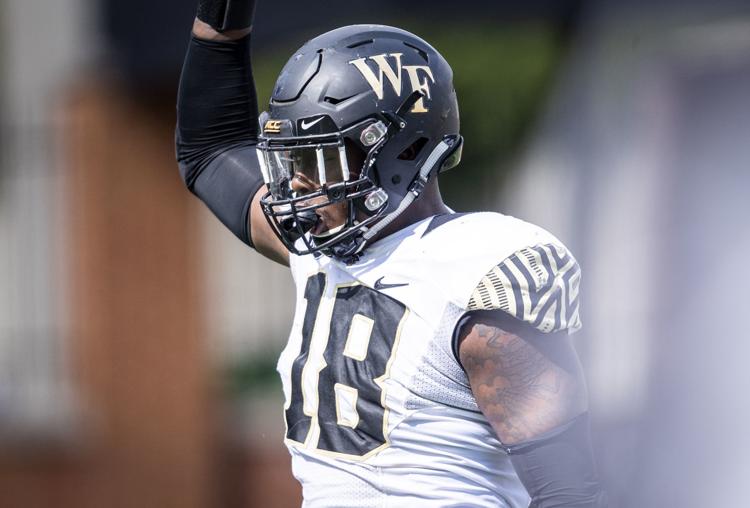 Wake Forest's defensive linemen, in their combined careers, have recorded nine sacks and 27 tackles for loss.
Basham is responsible for 4½ of the sacks and 13 of the tackles for loss.
The Deacons need Basham to become one of the ACC's premier pass-rushers. Fixing woes in the secondary with a healthy stable of safeties and senior cornerbacks will get Wake Forest only so far because defensive backs can cover receivers for only so long before those receivers create separation.
5. C Zach Tom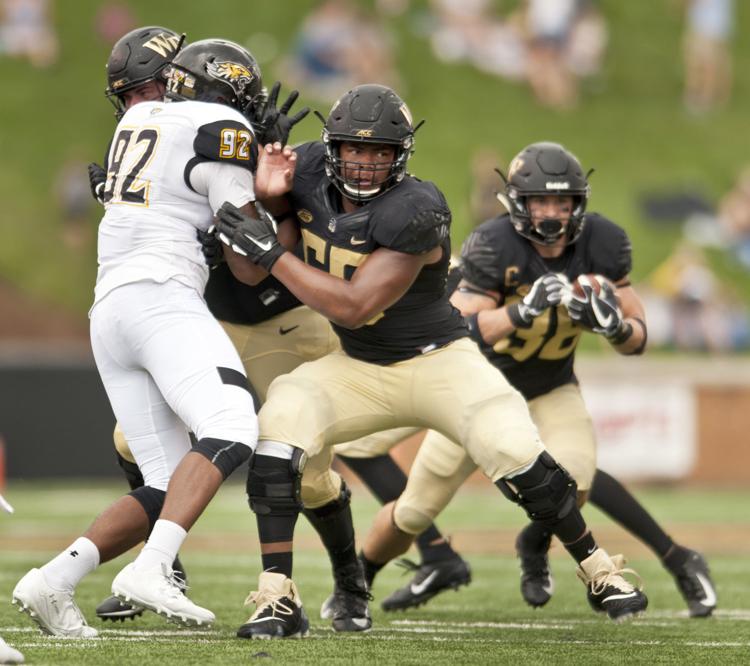 Wake Forest's offensive line will feature three of the most-experienced linemen in the ACC, with sixth-year left tackle Justin Herron, fifth-year right tackle Jake Benzinger and fifth-year right guard Nathan Gilliam.
But the other member of the Beef Boys entrenched in the starting lineup is Tom, a redshirt sophomore who started one game last season. He's replacing a wealth of knowledge in Ryan Anderson, and since the center is vital to calling out checks at the line, there's a lot on Tom's plate as a first-year starter.
6. CB Essang Bassey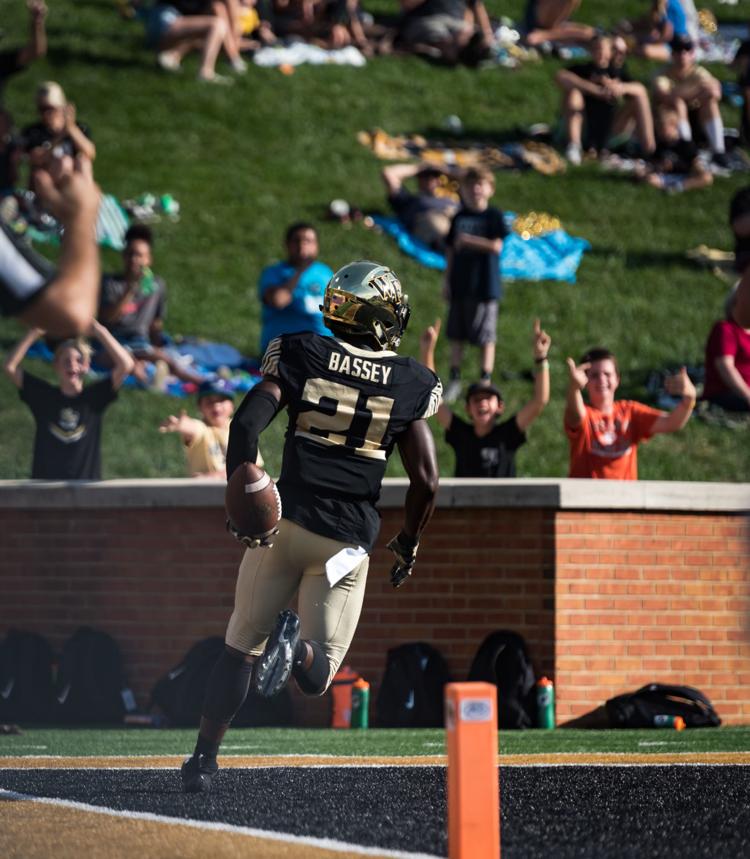 In 26 games over the past two seasons, Bassey has four interceptions, 31 pass break-ups and 149 tackles.
Simply put, he's one of the best defensive players in the ACC. Apparently, he's one of the league's most-underrated, too. At 5-10 and 190 pounds, Bassey has proved more than capable of handling the ACC's larger targets, and the Deacons will benefit for one more season of his lock-down abilities.
7. SLOT Kendall Hinton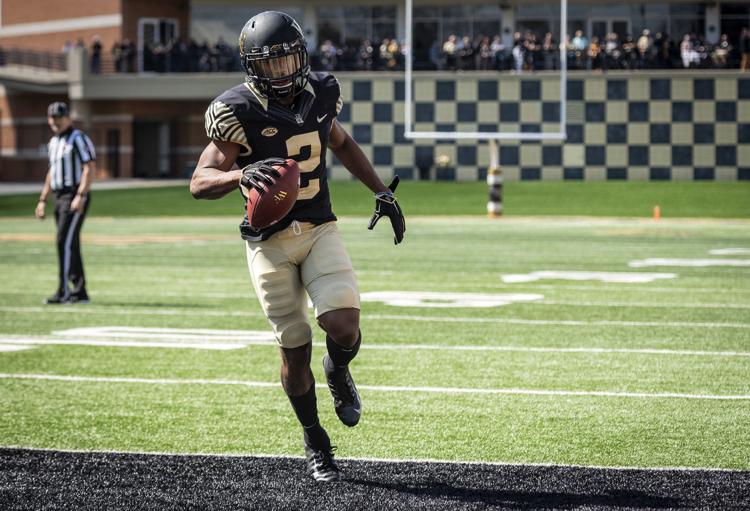 Hinton doesn't have to try to be Greg Dortch. Get used to that notion.
But the Deacons' offense flows through the slot position, and Hinton will get a chance to be a star within it. Getting him in open space will be a key to creating the explosive plays that Wake Forest needs — and there are plenty of snippets from Hinton's years as a quarterback to see how dangerous and elusive he is in the open field.
Hinton's spot on this list is twofold: He'll also be one of several options at kick returner and punt returner, where Wake Forest has been depleted since last season.
8. K Nick Sciba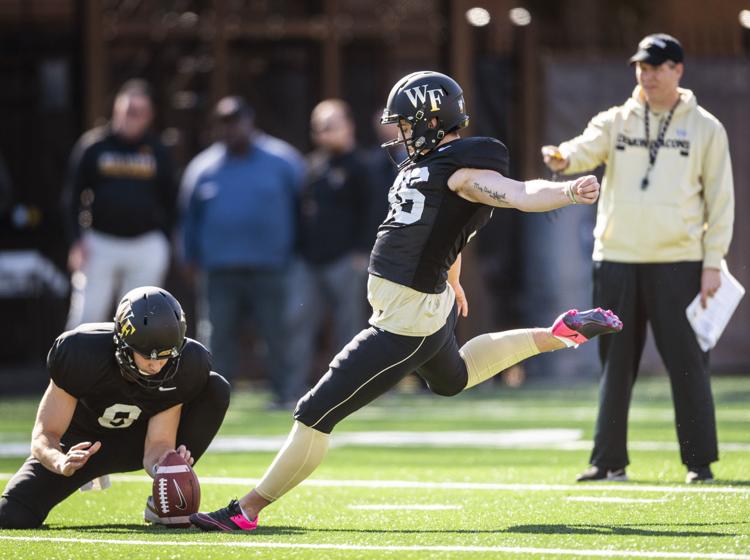 Speaking of special teams …
Sciba narrowly won the preseason battle with Zach Murphy last August, and then he went out and made 19 of 22 field goals and all 50 PATs as a freshman. That's impressive, and he enters the season with a streak of 11 made field goals, which is tied for the third-longest streak in program history.
But the Deacons might need more than that from Sciba. Wake Forest needs either Sciba, Murphy, punter Dom Maggio or freshman Ivan Mora to take over kickoff duties.
9. RB Cade Carney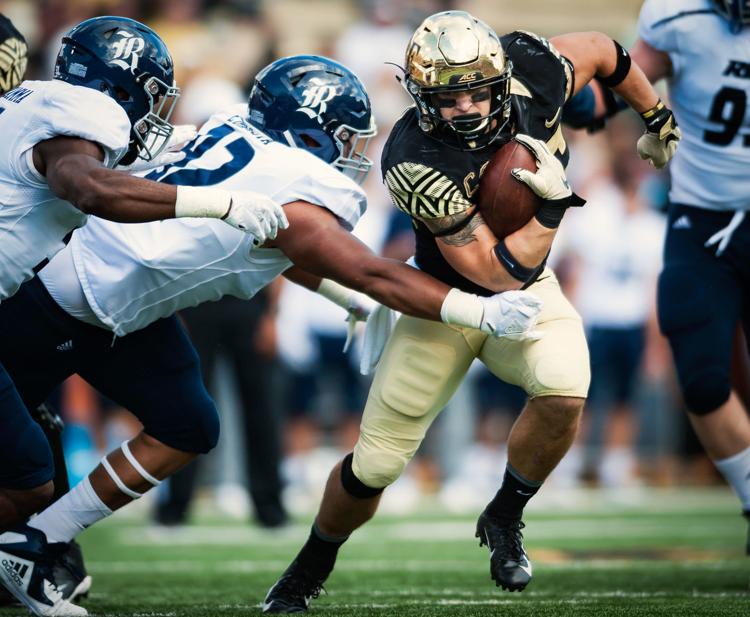 The first Wake Forest player to record a 1,000-yard rushing season since Chris Barclay's ACC player of the year campaign in 2005, Carney gets an encore.
The bruising senior should enter the season with a clean bill of health — shoulder surgery in the spring required six to eight weeks of recovery — and that's important for the Deacons, whose only other running back with meaningful experience is Christian Beal-Smith.
10. DB Coby Davis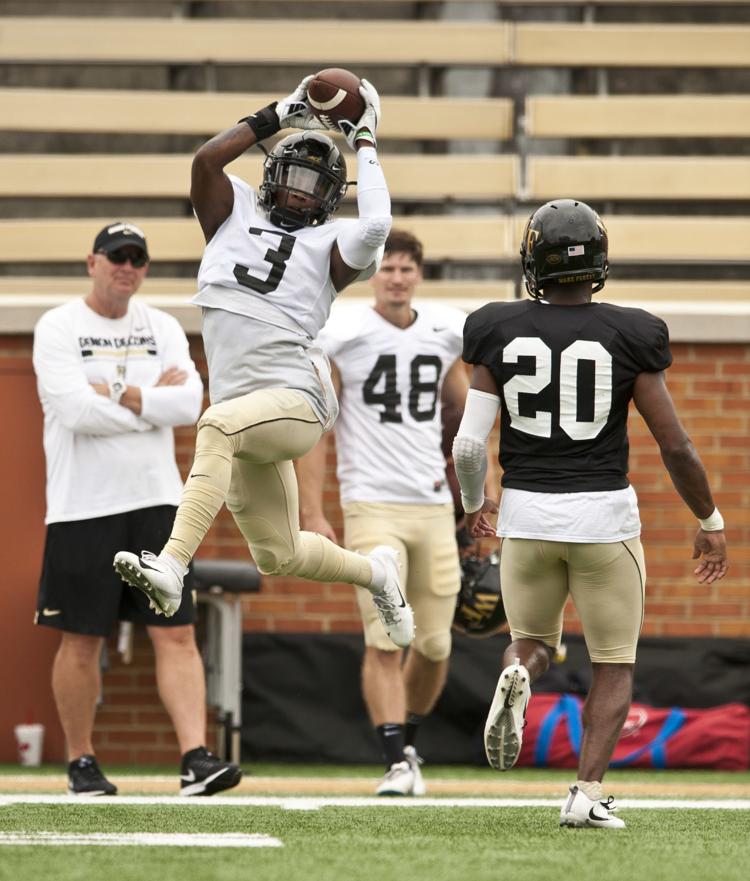 Really, it's take your pick from the quartet — maybe more — of safeties entering fall camp. This could also be Nasir Greer, Luke Masterson or Traveon Redd.
Davis, however, gets the nod because, as good as Greer and Masterson played at times last season and Redd in the spring, he was set to be an integral part of the defense before an ill-fated step at Tulane. He ended last fall as the team's best nickel back, and if he's not a starter, that should be the role he falls into — meaning he'll be valuable in whatever capacity he fits into.