My Take on Wake: Five reasons for optimism and five more for concern as Wake Forest football starts practice on Thursday
And now we leap into the great wide open that is fall camp for Wake Forest's football program.
The Deacons' first practice is Thursday morning, the first of 24 practices leading up to the Aug. 30 opener against Utah State. Soon enough, question marks — which freshmen will contribute immediately, who will be the left guard, how different will the defense be under coordinator Lyle Hemphill — will have answers.
So before we get started, here are the five biggest strengths for Wake Forest entering fall camp, followed by the five biggest concerns:
Reason for optimism: Two ACC-caliber QBs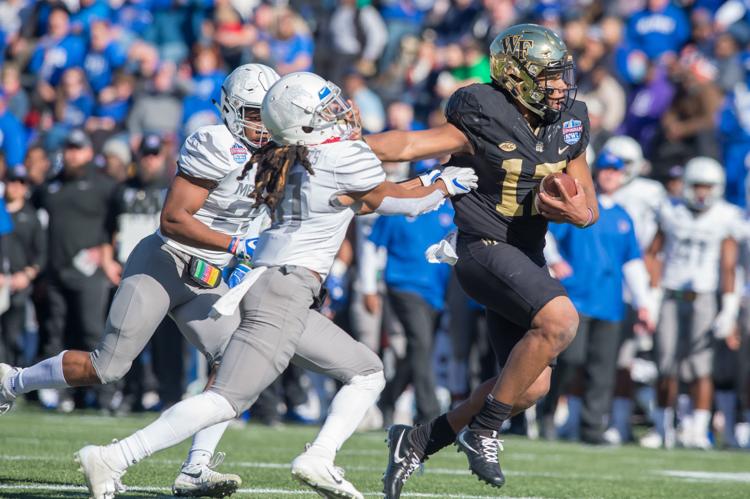 This was laid out in detail earlier this week, but essentially: Wake Forest has the second-best quarterback situation in the ACC with Jamie Newman and Sam Hartman.
Regardless of which one wins the competition over the next three weeks, Wake Forest figures to have a quarterback who can operate its spread-option offense with precision and accuracy. What was a cause for concern a year ago has been alleviated twofold with Hartman's encouraging play before his injury and Newman's clutch play in three of the final four games last season.
Whichever one takes the reins of the offense will give the Deacons a dangerous weapon at quarterback.
Reason for optimism: Plethora of offensive playmakers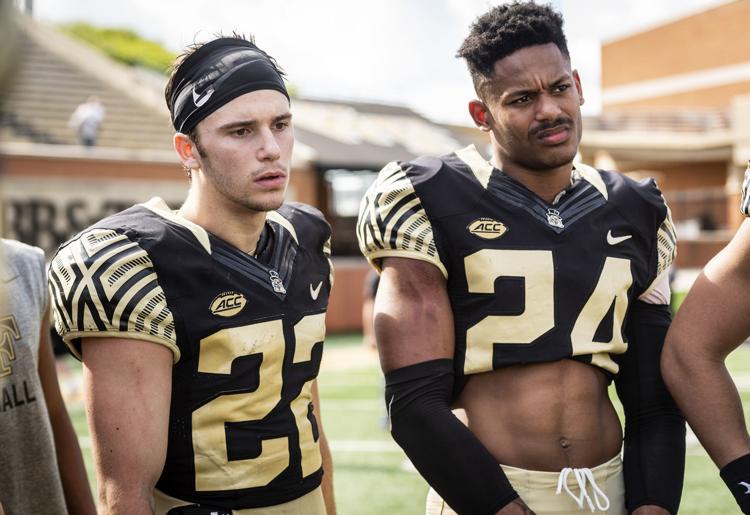 Replacing Greg Dortch, Matt Colburn II and Alex Bachman won't be easy, but the Deacons have the pieces in place to make it seem that way.
Kendall Hinton and Jaquarii Roberson can excel as slot receivers. Sage Surratt can build off a strong debut season. Scotty Washington can return to his 2017 form. Steve Claude can finally step into a lead role. Waydale Jones and A.T. Perry can emerge behind them — or over them. Jack Freudenthal and Brandon Chapman can be reliable targets. All of that before mentioning four-star freshmen Donavon Greene and Nolan Groulx.
Cade Carney can repeat with another 1,000-yard season. Christian Beal-Smith can provide breakaway speed. DeAndre' Delaney and Courtney McKinney can vie for touches as the No. 3 running back.
Reason for optimism: Defensive standouts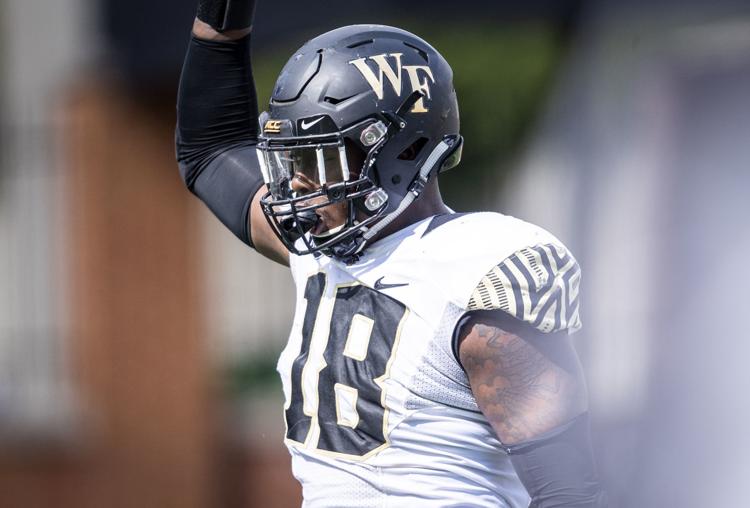 In senior cornerback Essang Bassey and senior linebacker Justin Strnad, Wake Forest has two of the best defensive players in the ACC.
It's a defense that doesn't return a wealth of experience — Bassey and Strnad are two of four returning starters, along with defensive end Boogie Basham and cornerback Amari Henderson. But that quartet is good enough to compensate for inexperience elsewhere, in particular with Bassey (31 passes broken-up in the last two seasons) and Strnad (team-leading 105 tackles last season).
Reason for optimism: Beef Boys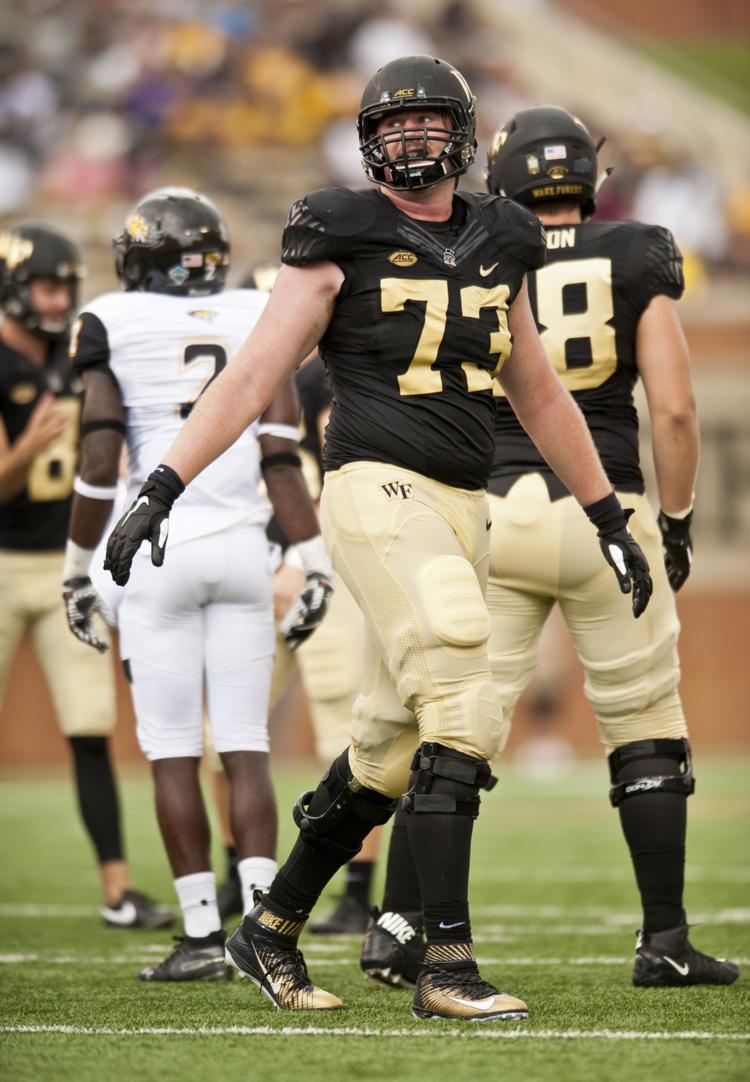 Coach Dave Clawson and offensive line coach Nick Tabacca get credit here for having Wake Forest's offensive line in position to absorb the blow of losing three starters, two of them currently in NFL camps.
Justin Herron and Jake Benzinger will be at left and right tackle, respectively, with Nathan Gilliam at right guard. Zach Tom was groomed at center to replace Ryan Anderson, so the only hole on the line is at left guard — which figures to be a fierce competition throughout fall camp.
Reason for optimism: Specialists
Punter Dom Maggio and kicker Nick Sciba form one of the best special teams duos in the league, and Wake Forest should benefit from winning field-position battles because of it. Maggio is fourth all time for career punting average in school history (42.6 yards) and Sciba is coming off a freshman season in which he made 19 of 22 field goals.
Wake Forest fans, how are you feeling about the upcoming football season?
Cause for concern: Developing pass-rushers
Basham is the only proven pass-rusher on the Deacons' defensive line, and that's based more on potential than production (4½ sacks last season) at this point.
Wake Forest has to create pressure, and would be well-served to do so without having to bring too many exotic blitzes. Between former prized recruits Manny Walker and Mike Allen, second-year players Rondell Bothroyd, Royce Francis, Dion Bergan and JaCorey Johns and an incoming freshman class highlighted by Shamar McCollum, the Deacons need some pass-rushers to pan out in a hurry.
Cause for concern: Injury prevention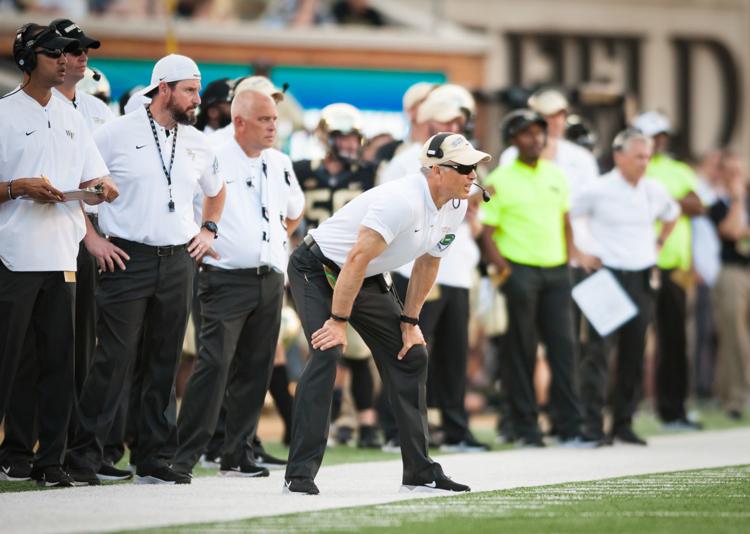 Steps have been taken, and will be explained in detail later, to avoid a repeat of last season's rash of injuries across the roster. And by early indications, those steps should have an immediate impact.
But there's plenty of reasons to be gun shy, at least in the early days of fall camp, about injuries. This is still a program that had one scholarship linebacker available for a game last year at Florida State — and that was the game after the Deacons' off week.
Cause for concern: Finding returners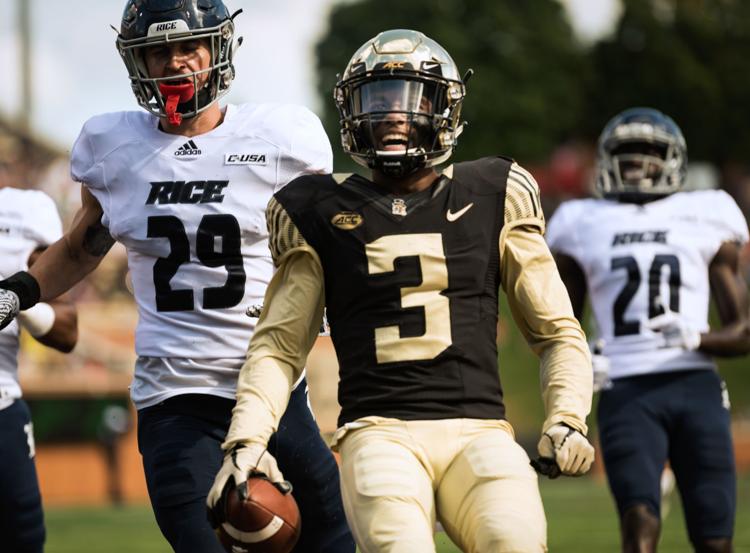 The spots on the depth chart hit hardest from last season to this season are kick and punt returner, where Wake Forest lost its top four players (Dortch, Colburn, Bachman and Chuck Wade).
Perhaps the most wide-open competition of fall camp, the Deacons need to find returners — or they won't be able to control the special teams aspect as well as they hope to.
Cause for concern: Linebacker depth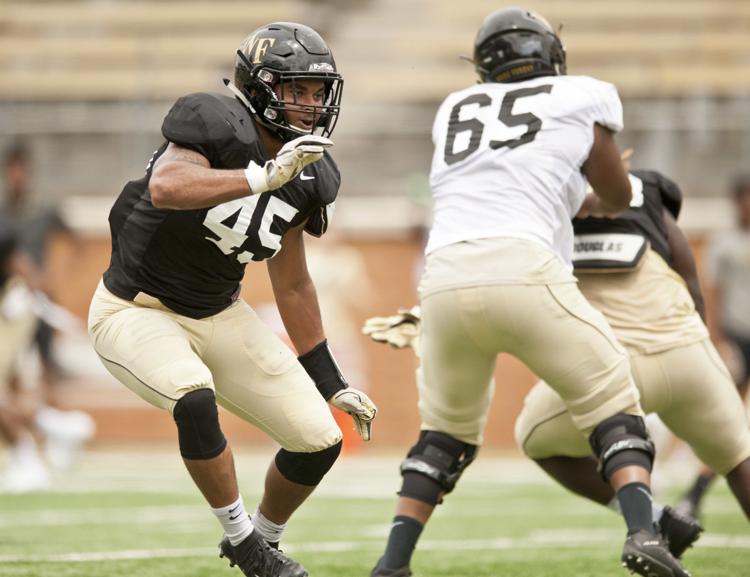 About that ill-fated Florida State game with one linebacker …
Strnad and Ryan Smenda Jr., who racked up 22 tackles as a freshman last year, figure to be the starting linebackers for the season opener. Ja'Cquez Williams moves to the position as rover shifts toward being a third safety, and then it's a lot of unknown at linebacker for the Deacons.
Since last season ended, DJ Taylor sustained a non-football injury that means he's out for the year and Jake Simpson has been medically disqualified. Jeff Burley and Chase Monroe join the ranks after missing last season, but they're both coming off major knee injuries. Three freshmen — Jaylen Hudson, Chase Jones and Zach Ranson — could vie for a spot in the two-deep.
Cause for concern: Sorting out the safeties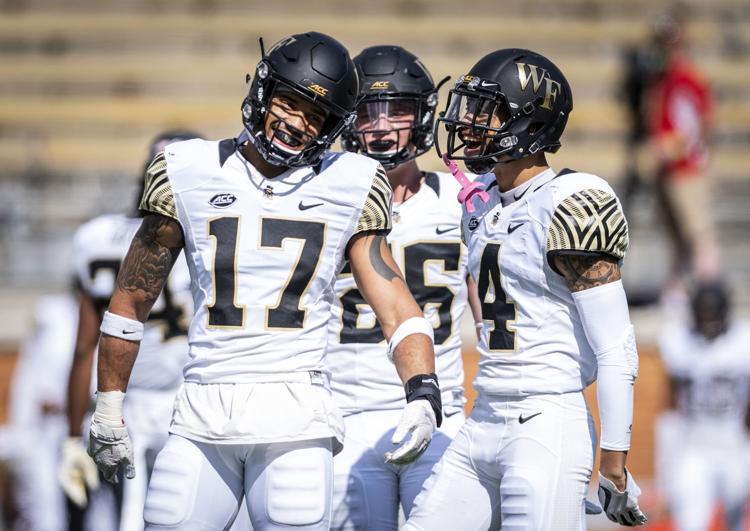 Wake Forest will have at least two safeties on the field at all times and it seems like a third one will be out there plenty, too.
What's left to be determined is who, among a slew of candidates, takes those spots.
Coby Davis is coming off a torn ACL. Traveon Redd looked to emerge in the spring. Nasir Greer flashed as a freshman last year. Luke Masterson provides more versatility than anyone on the defense.
The task is sorting out which ones fit into which roles.