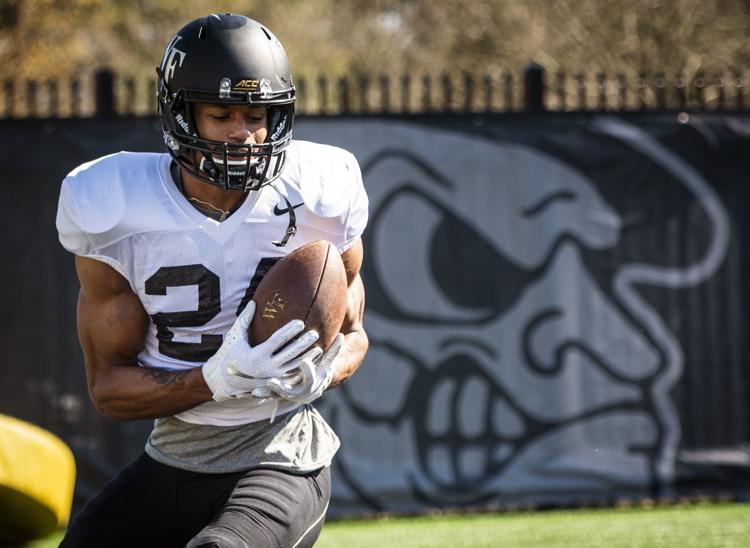 Clawson said two positions the Deacons want to have freshmen show they deserve playing time are receiver and running back (more on the latter later).
Of Wake Forest's three freshman receivers, Nolan Groulx seems to have the best grasp of the playbook and Donavon Greene seems to have the best physical attributes.
"(Groulx is) a guy kind of like (Alex) Bachman that's going to learn the (slot) position and learn the outside position, and then it's just a matter of how the upperclass guys do that defines his role," receivers coach Kevin Higgins said. "Donavon certainly has a lot of ability, ran a 4.52, jumped 42 inches, but it's so different for him from a small (high school) coming to this level.
"Everything is different, the speed of the game, learning how to work, and the biggest thing of course, just learning the playbook."