Five things to watch in Tuesday night's Virginia Tech-Wake Forest game
Wake Forest's basketball team didn't show up to compete in a revered gym against the No. 2 team in the country Saturday night.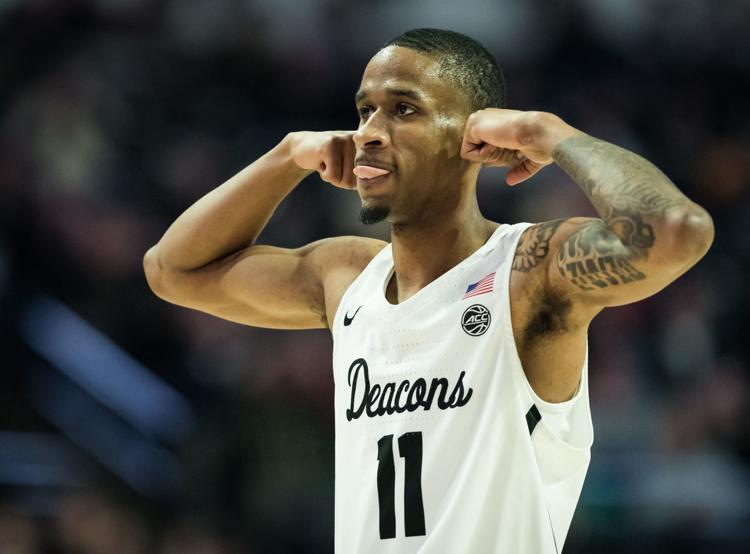 More than anything else — you know, the 17 turnovers and Duke shooting 62.5% in the first half, for starters — that was the frustrating part of the 90-59 debacle.
And it should be the first thing addressed with the Deacons' next game, which comes Tuesday night against Virginia Tech.
"We didn't come to compete for the whole 40 minutes, and that's frustrating," senior guard Torry Johnson said Saturday night. "But we have a game Tuesday, so we have to get back to practice and try to execute the game plan to be prepared for that."
Five things to watch in the Virginia Tech game at Joel Coliseum:
1. Turnover number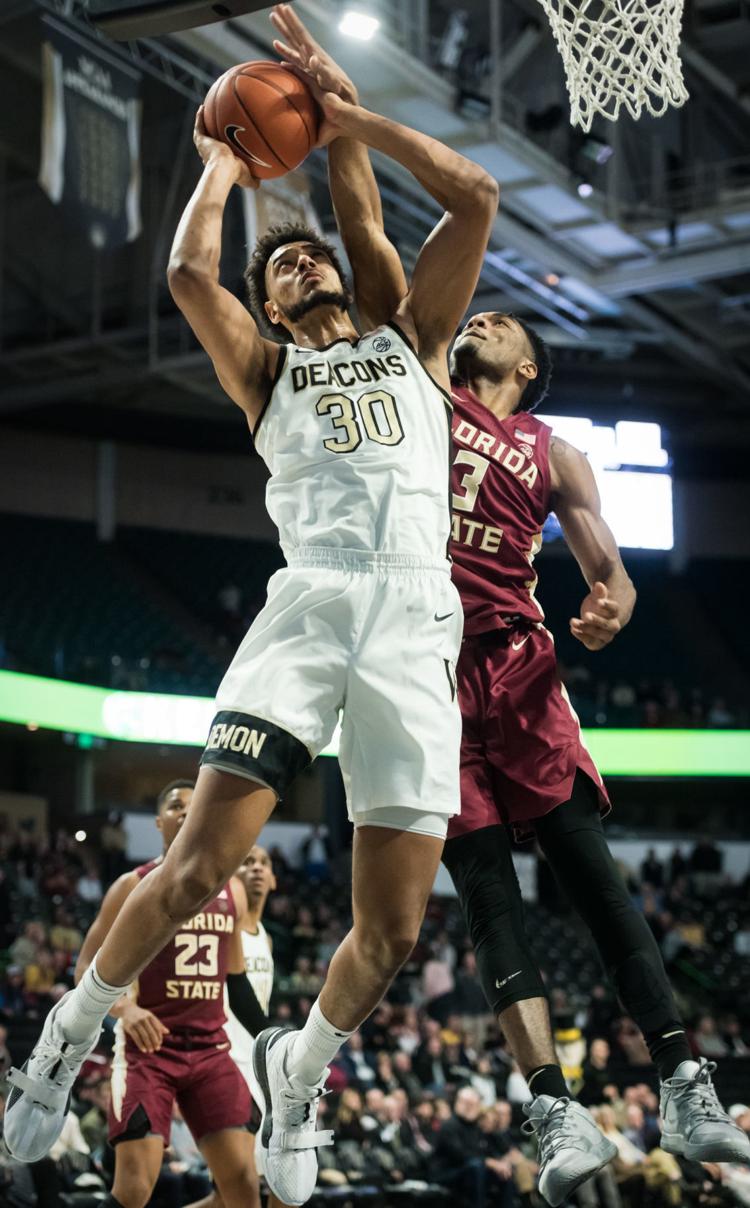 Wake Forest committed 11 turnovers in the second half of last week's loss to Florida State, 17 for the game, and part of what the Deacons emphasized in practice going into the Duke game was limiting those giveaways.
Easier said than done, apparently. The Deacons turned the ball over 12 times in the first half and again committed 17 turnovers for the game.
"It's really frustrating, but at the same time it's on us," junior center Olivier Sarr said. "We knew that they were on the passing lanes, really aggressive team, they play in transition. It's on us to fix the things and take steps."
2. Understand opponents' plan
Florida State and Duke applied pressure on Brandon Childress, both to force other players to initiate Wake Forest's offense and in double-teaming Childress when he had the ball.
It's something the Deacons can expect to see in the future and something they'll have to be prepared for.
"We need to find different ways to relieve pressure and they were doubling Brandon," Johnson said. "He helps initiate our offense, so we just need to find ways to get into our offense better, move the ball, have second- and third-side penetration and then I think that'll limit the turnovers."
3. Sharone Wright Jr.'s burst
One of the lone bright spots at Duke was a re-emergence of sorts for Wright, as the sophomore guard scored 11 points on 5-for-7 shooting.
Wright scored in double figures seven times last season and scored nine points three times, including Wake Forest's one-point loss at Cameron Indoor Stadium. But this season had seen Wright score more than five points once in nine games before Saturday night.
Coach Danny Manning said Saturday "was a good step" for Wright, and that, "he gave us some good energy." Manning also said it was something of an issue that Wright didn't have any rebounds in his 15 minutes.
4. Defense without fouling
Manning was frustrated with Wake Forest's free-throw attempts (16) and number of makes (nine) against Duke.
Now the Deacons face the third-best team in the country, per KenPom, as limiting its opponents' trips to the free-throw line.
Virginia Tech allows an opponent free-throw rate of 18.8% — only Notre Dame (17.8) and Nebraska (18.4) have been better. The Hokies, under first-year Coach Mike Young, are undersized but have versatility in the form of wings P.J. Horne (6-6, 225) and Landers Nolley II (6-7, 225).
5. Homecoming for a couple of guards
Virginia Tech brings a couple of guards off the bench who went to high schools less than 20 minutes away from Wake Forest.
Isaiah Wilkins is a sophomore guard from Mount Tabor and averages 5.1 points and 3.3 rebounds per game. He's been limited recently, scoring a combined 10 points in the last four games on 3-for-14 shooting.
Jalen Cone is a freshman guard from Walkertown who reclassified so that he could start his collegiate career early. It appears that Cone's learning curve has taken a turn for the better, recently — he's had scoring outputs of nine, 11, 19 and 10 in four of the last five games, with the exception being a scoreless outing against Virginia.